Bigger isn't necessarily better, in fact the smaller a home is the more creative you need to be. Which can often result in pint sized designs of epic proportions. Which is most certainly the case here. The Carlton House by Tom Robertson architects is a perfect example of a residential design that punched its space limitations right in the guts to create a spacious and jaw-droppingly beautiful family home. This is not your average terrace house in Carlton folks, let's go take a look.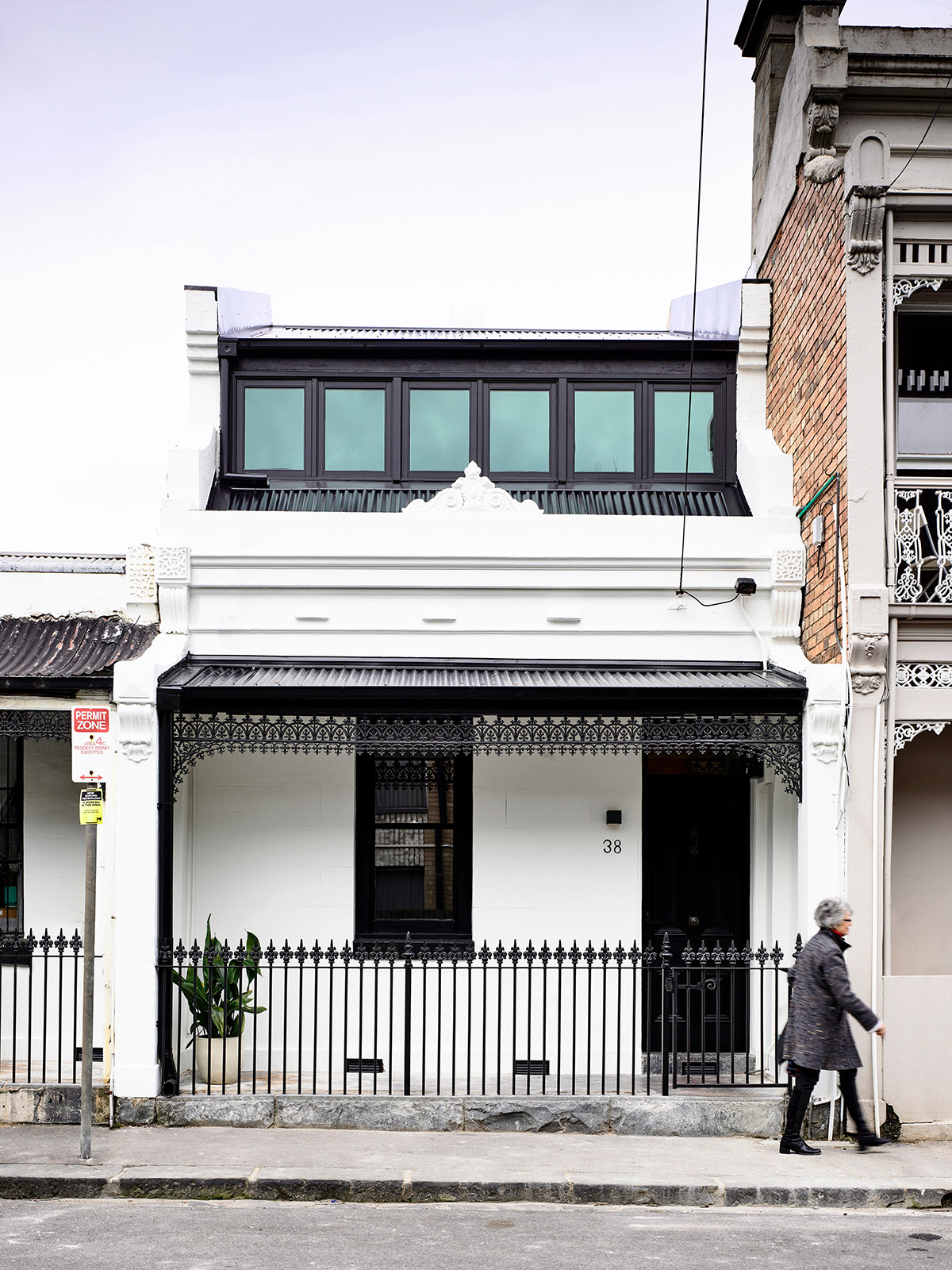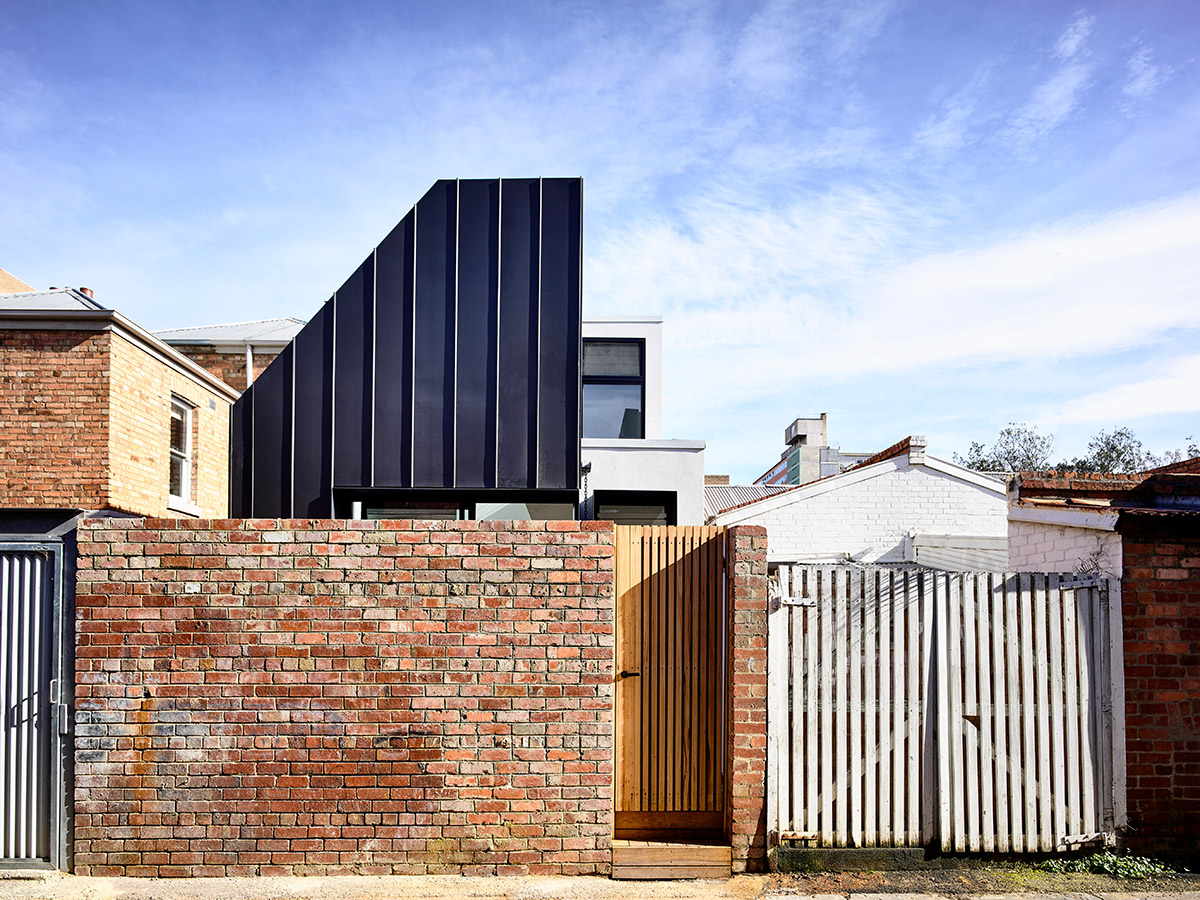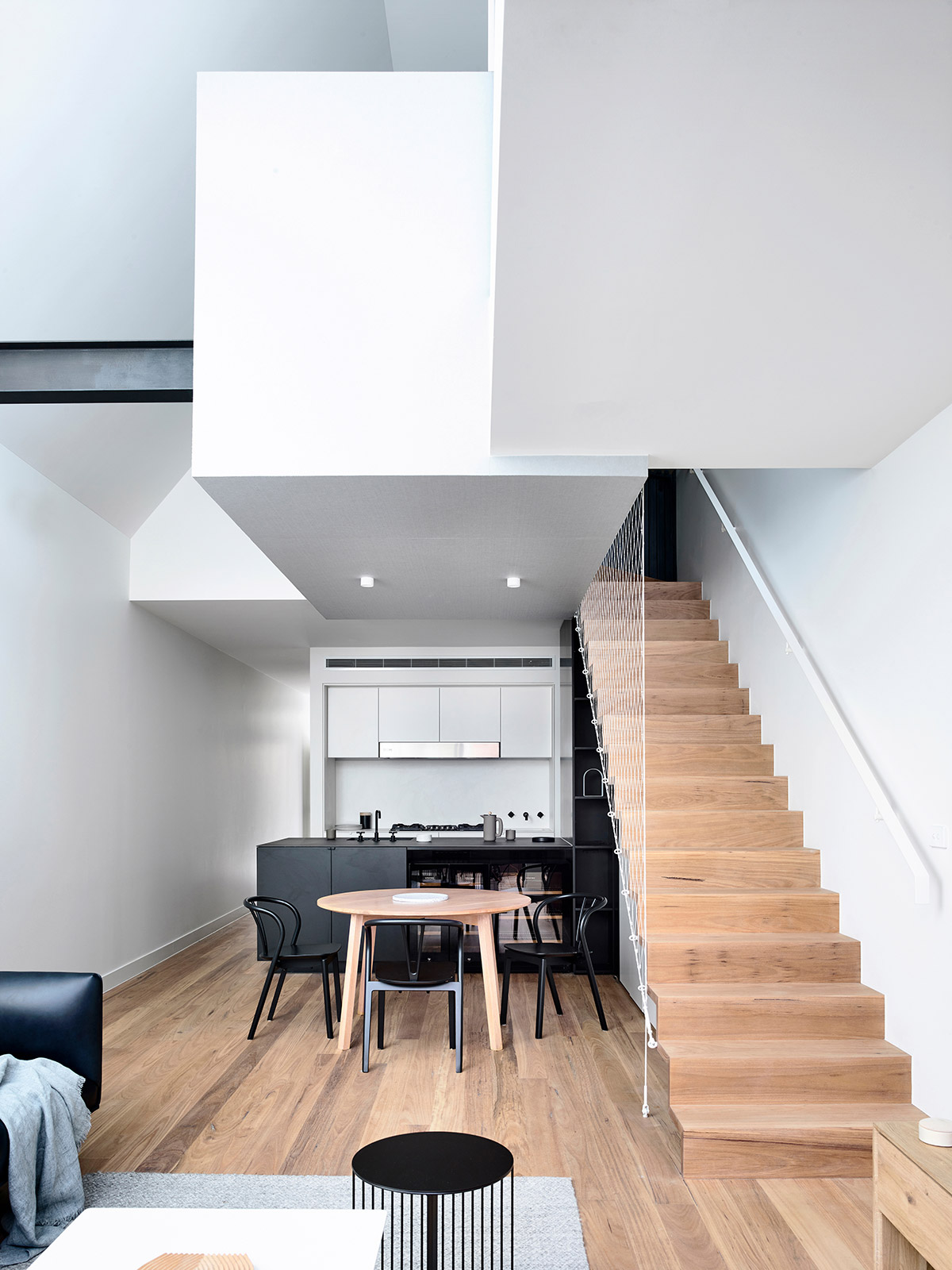 Dealing with a narrow floor plan, the house has packed a hell of a lot in. Height is key to this Carlton Home as the elongated lines take your eye to the sky creating the feeling of space. The interiors boast a simple timber and monochromatic theme, which is signature to the architect Tom Robertson. The living room runs off the open plan kitchen and dining with the home split with a feature staircase, that also helps to create an illusion of space.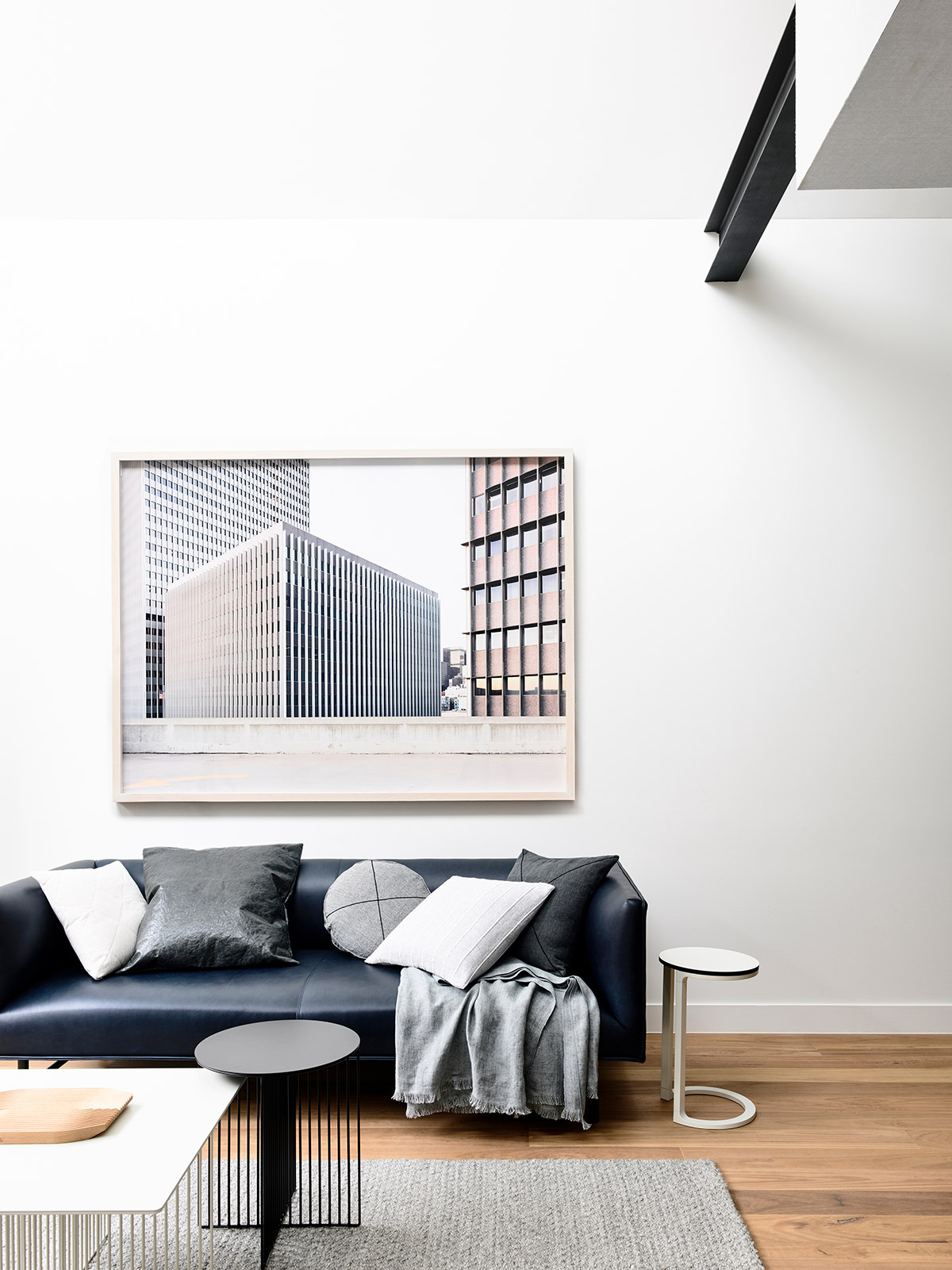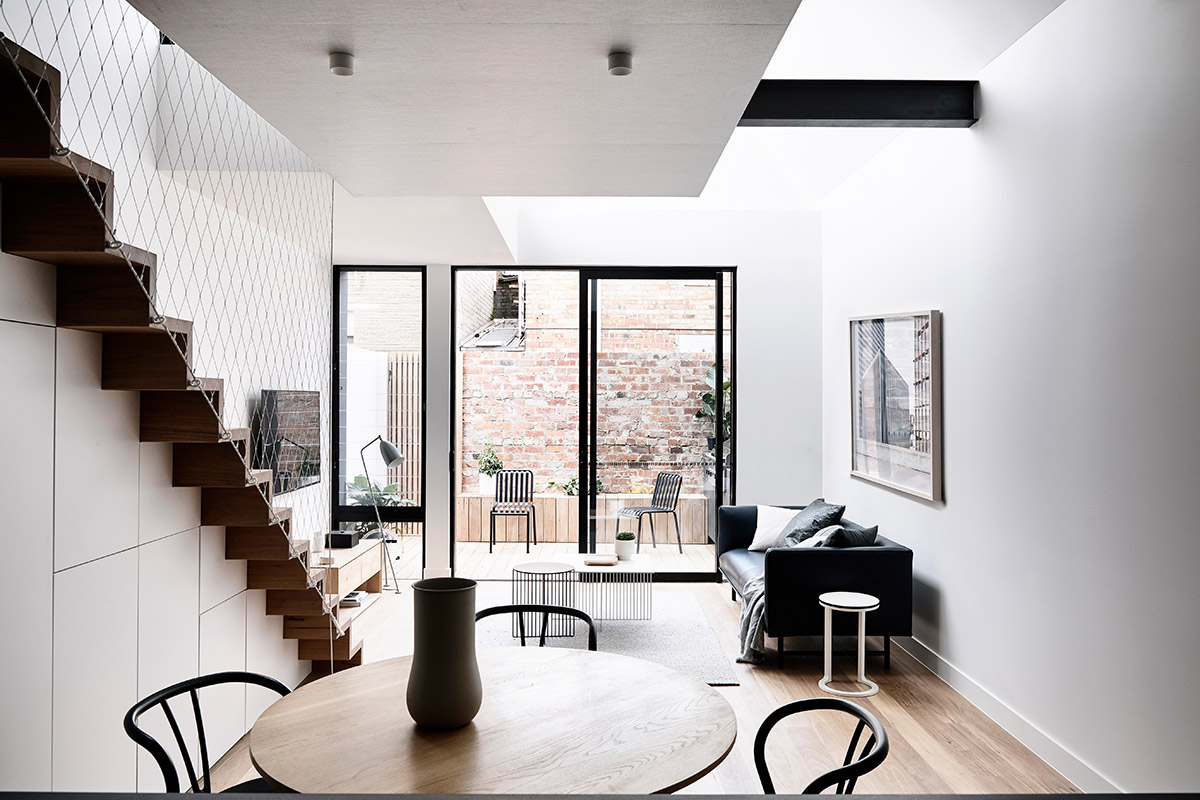 Large black framed windows at the rear of the building merge the living room with the exterior area. Helping it to feel like an extension of the living space. The exposed brick wall (yes I'm well aware that I am obsessed) brings warmth of the space, which is predominantly white inside.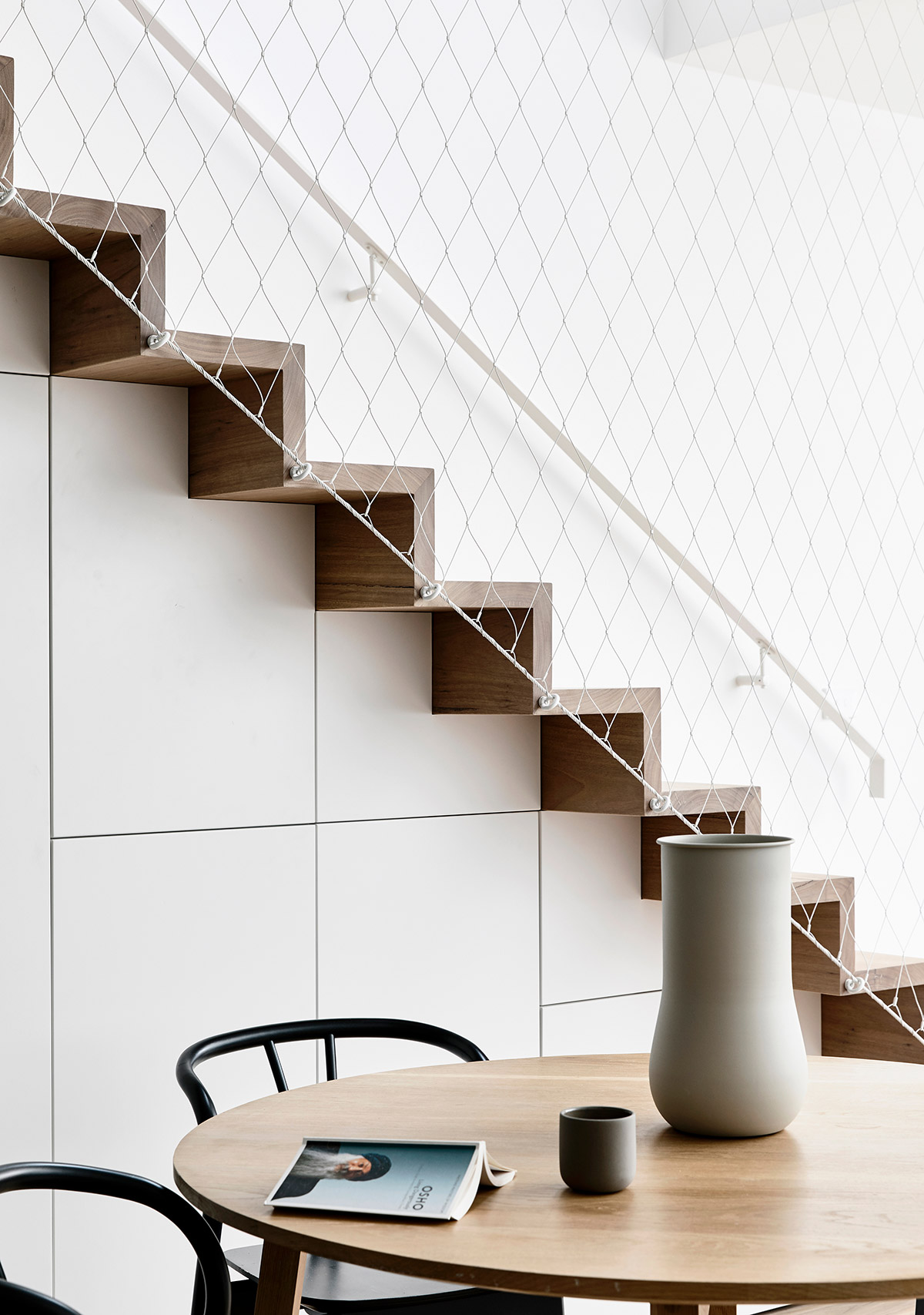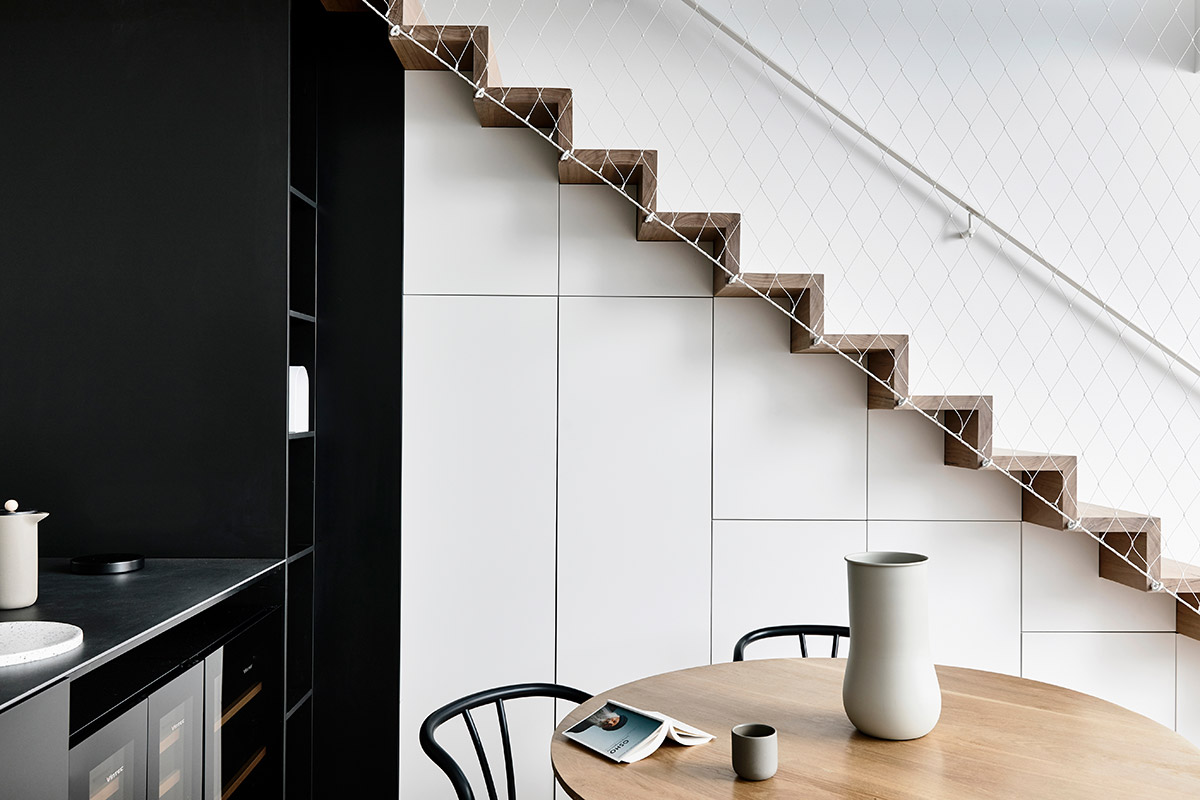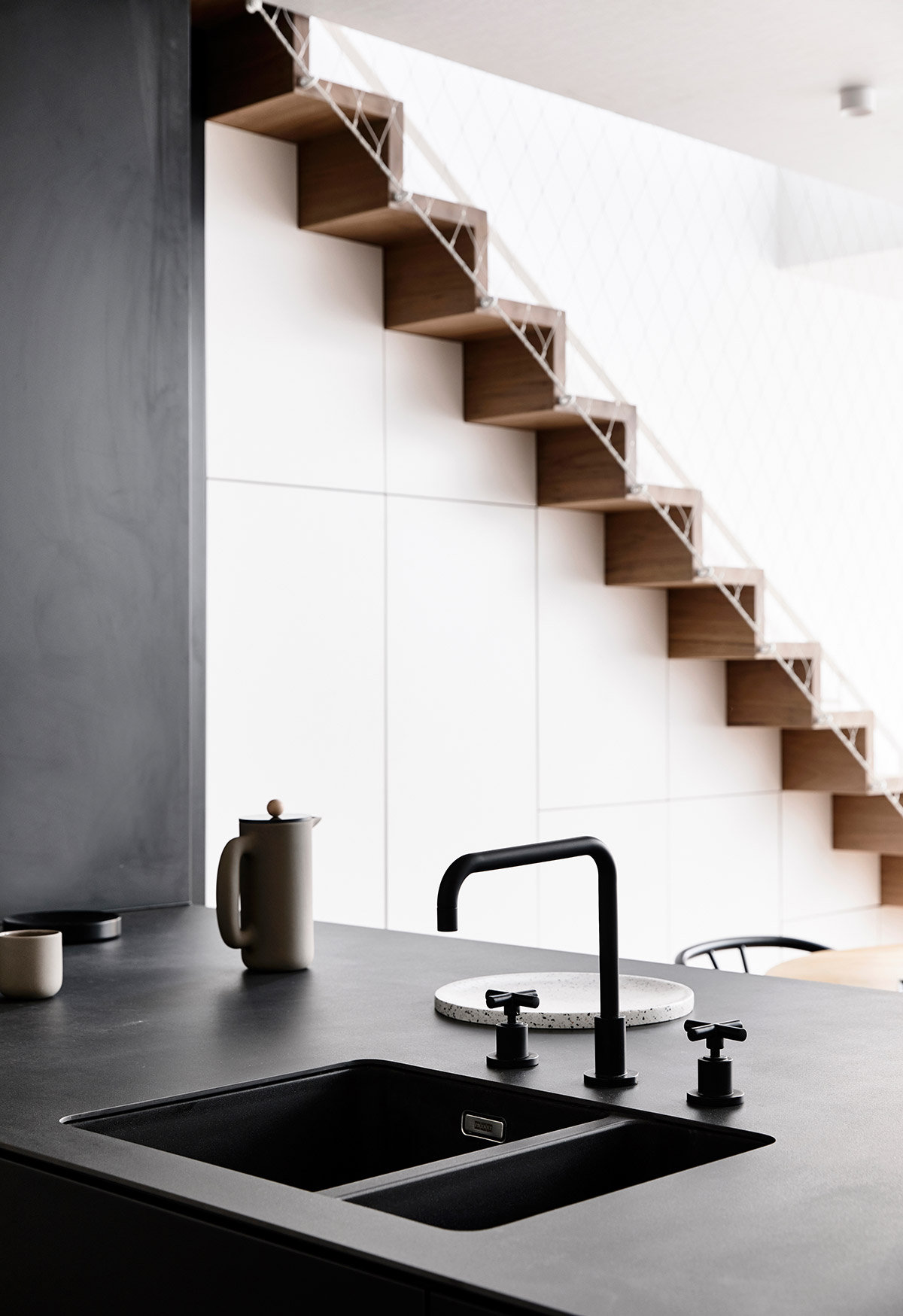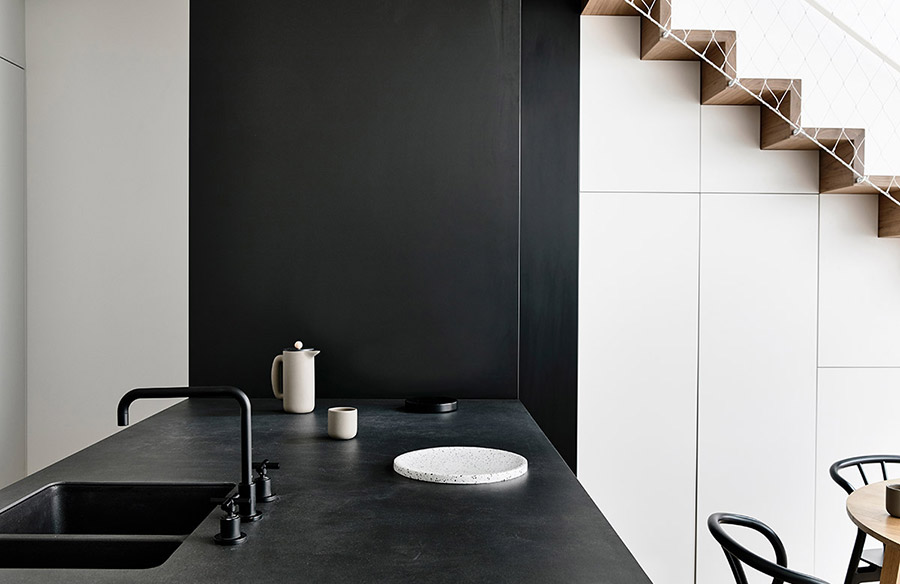 Clever built in storage was designed to maximise the area where ever possible and the expanded ceiling space and second floor hosts a space for the mezzanine that provides another element to the home, including further privacy.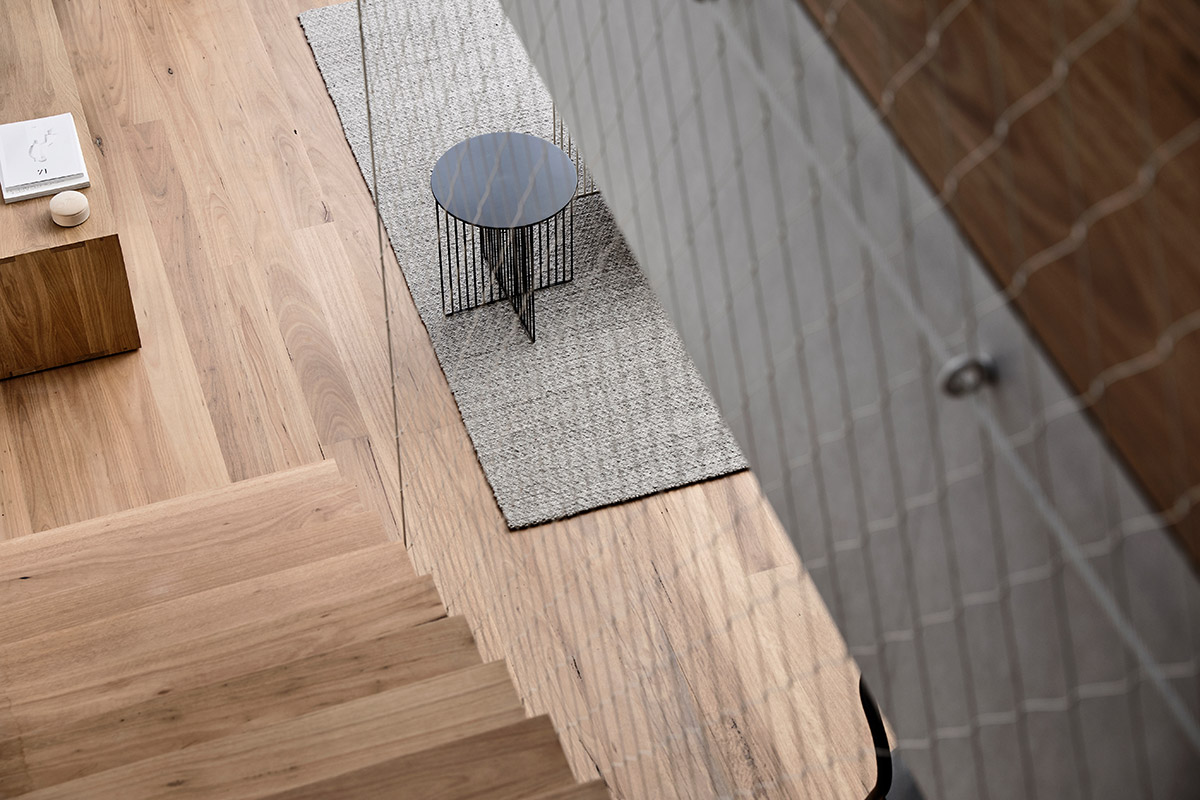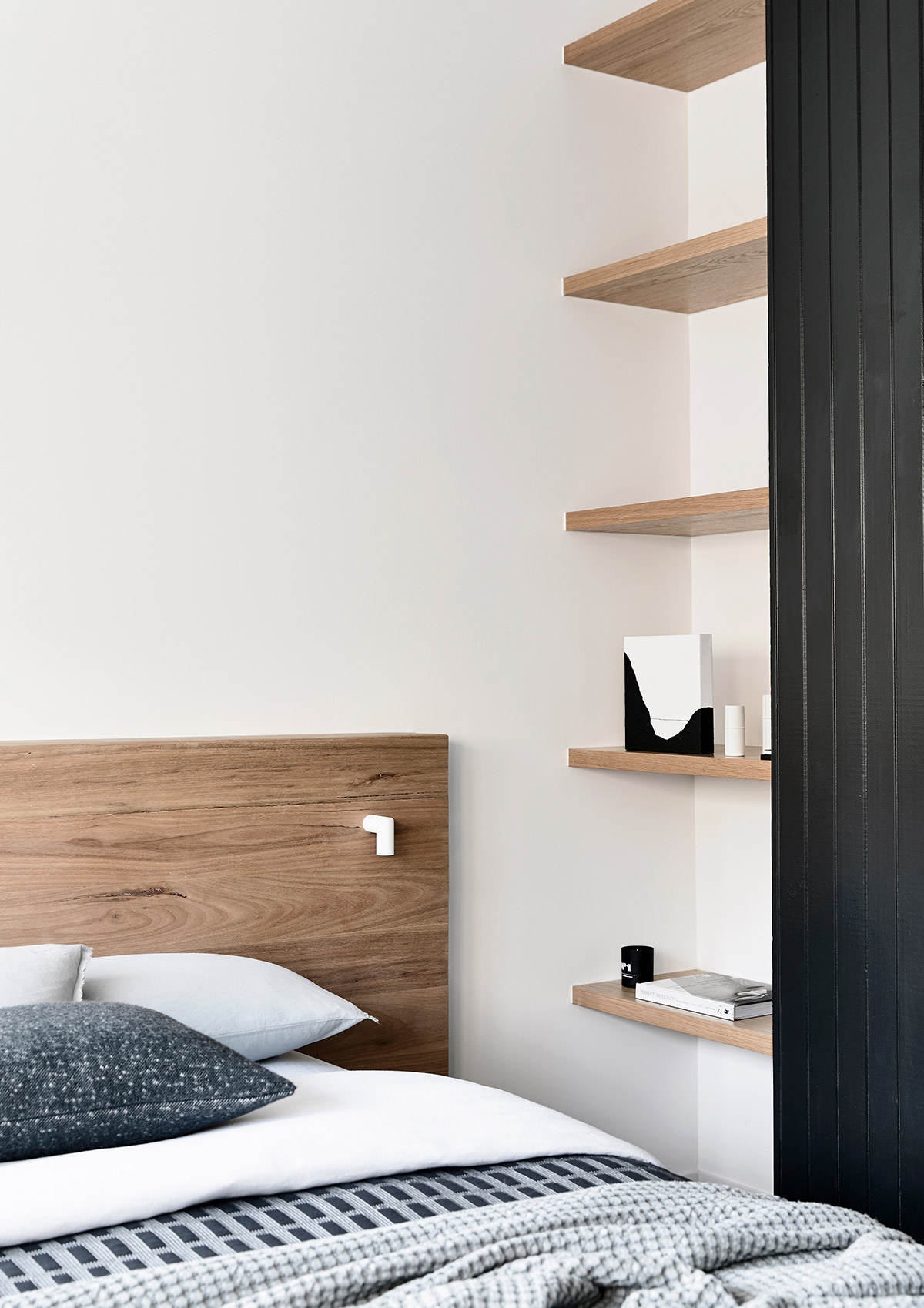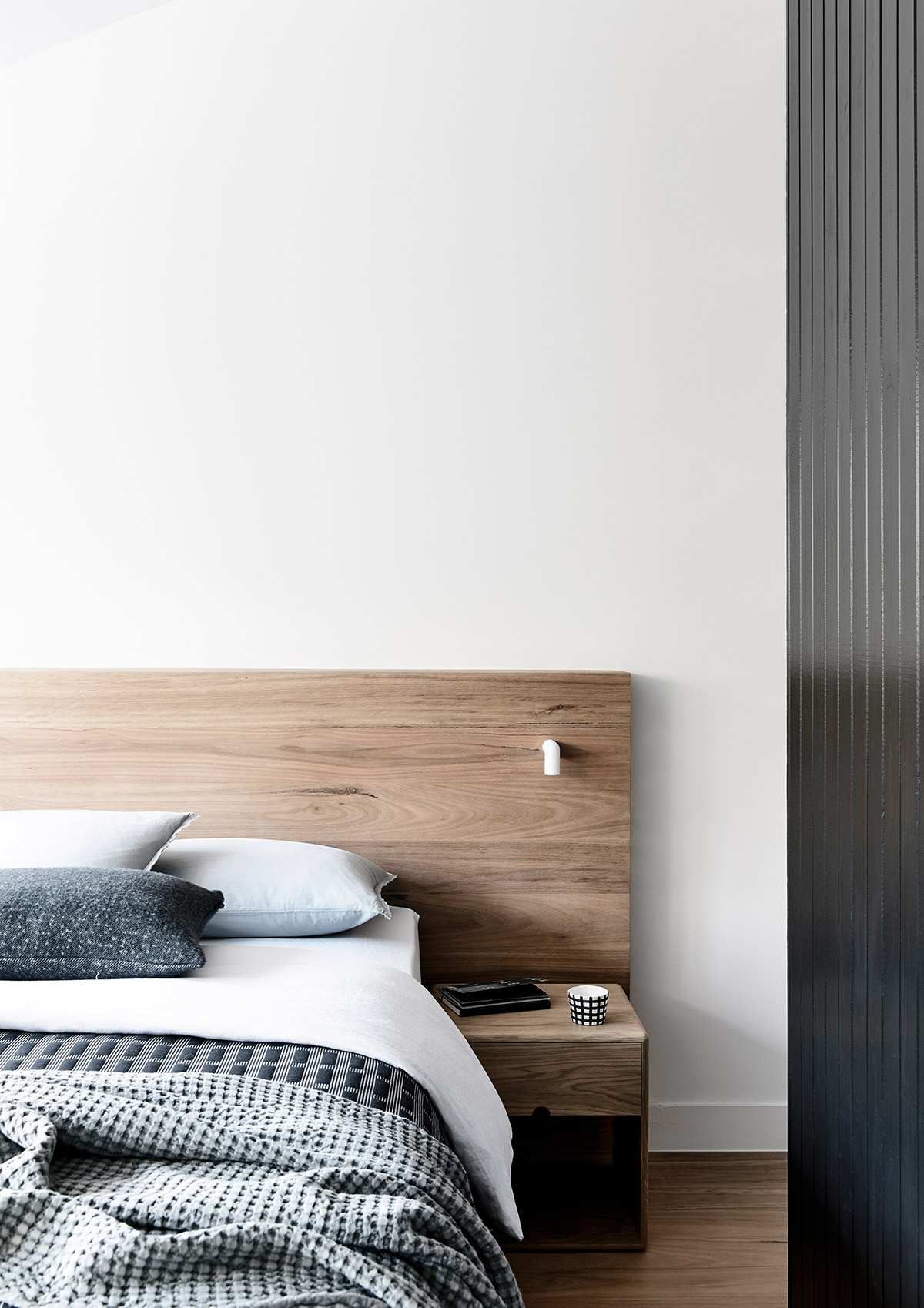 The bedrooms are soft and simple with muted tones. Smart storage systems and built in seated areas help to make the entire area clean and clutter free.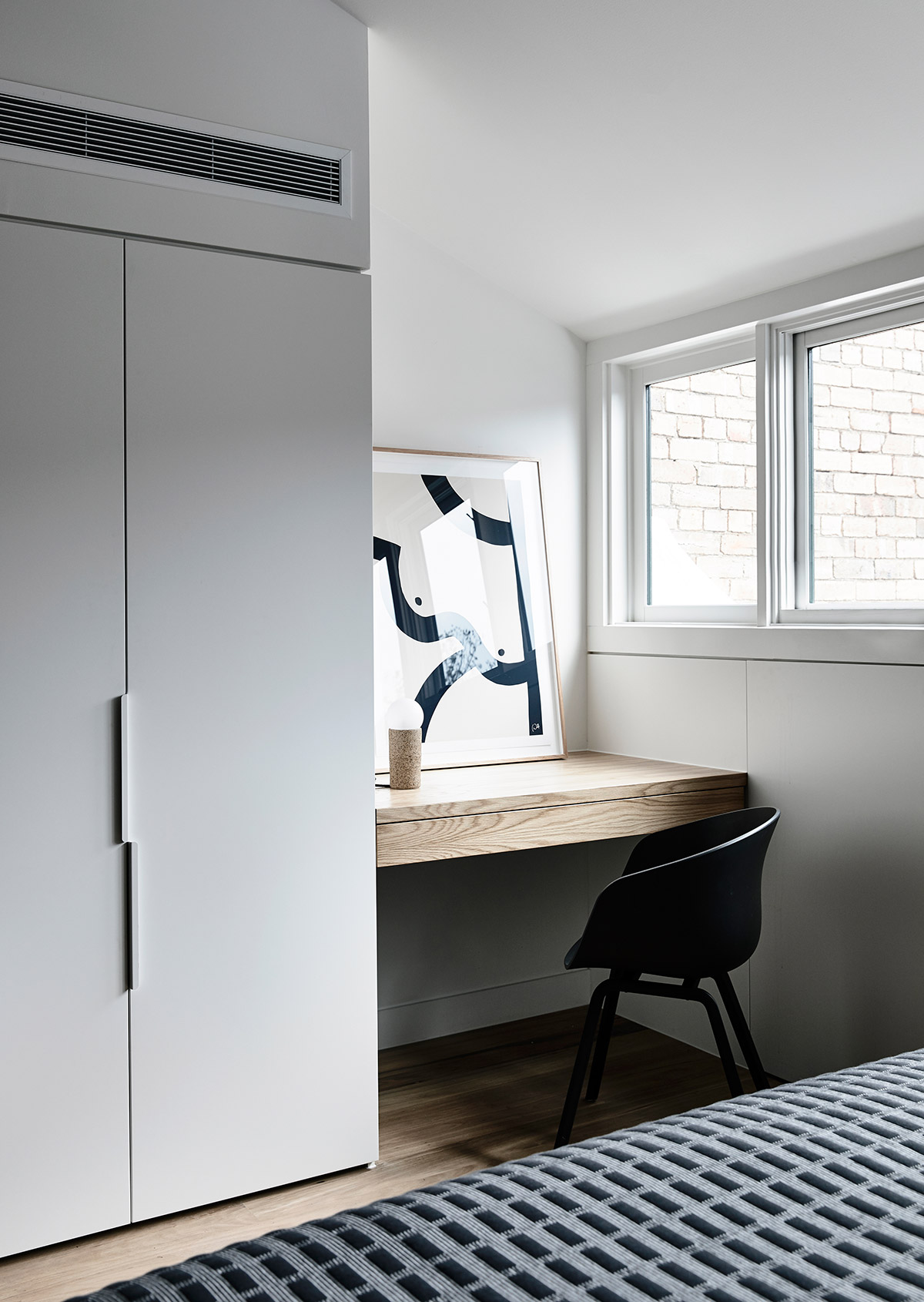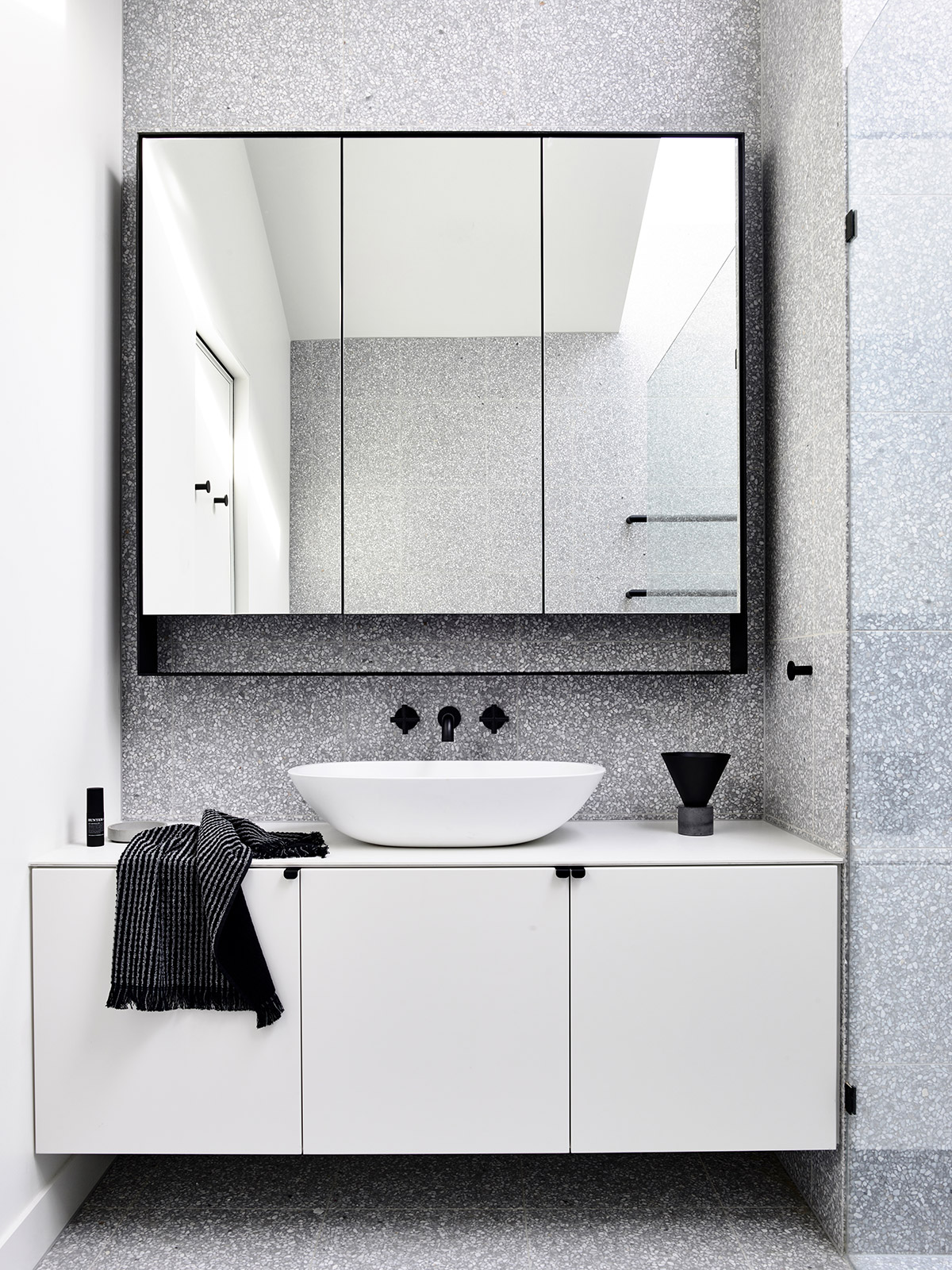 The bathroom is the stuff of dreams. Natural light fills the bathroom through a skylight and brings attention to the incredible textured surface of the tiles. The mirrored and white cabinetry also adds to the feeling of space.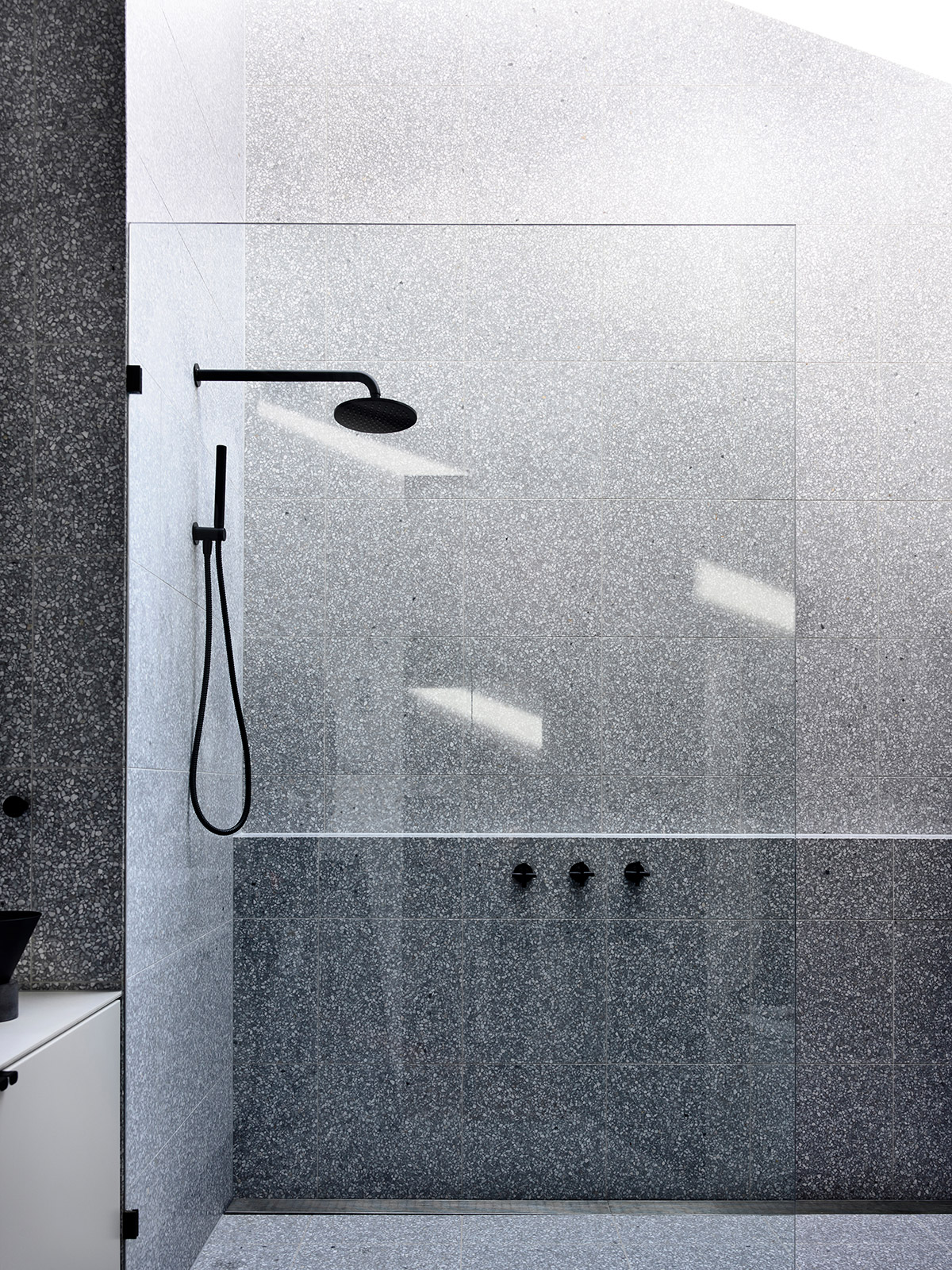 Styled by Bek Sheppard, Photography by Derek Swalwell.