There is only 2 weeks until Summer and I for one am pumped!! I love Summer. I love the beach, I love the park, I love e'rrythang but most of all I love feeling the sun on my skin (whilst wearing sunscreen of course, I've learnt my lesson there). With Summer around the corner we are very excited to introduce the latest arrivals from our favourite Aussie Sun Chasers Basil Bangs. These guys know what's up when it comes to Summer entertaining and their new collection of Beach Umbrellas will keep you protected from that strong Australian Sun, so you can stay cool and look cool all at the same time.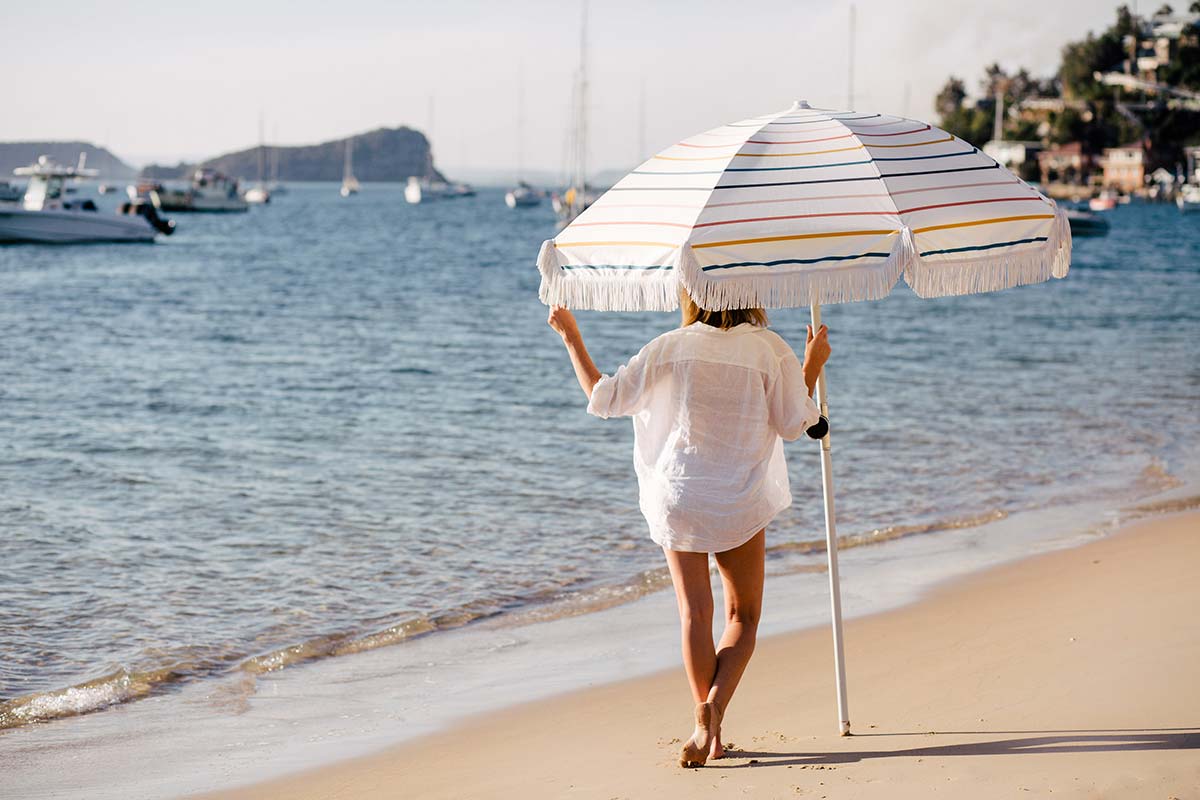 The new range of signature prints and well-crafted designer beach umbrellas from Basil Bangs that are absolutely sensational. The colours are just magnificent and you'll definitely not go unnoticed with any of these new lust-worthy designs!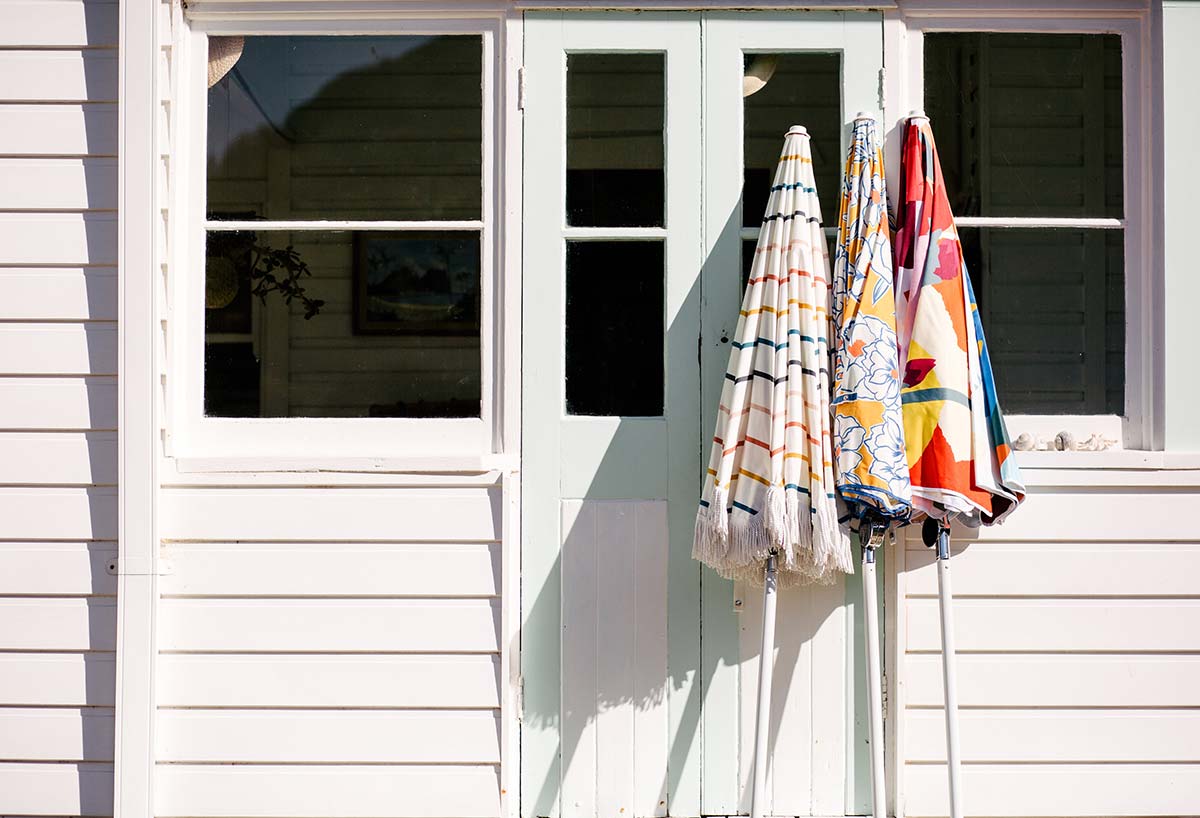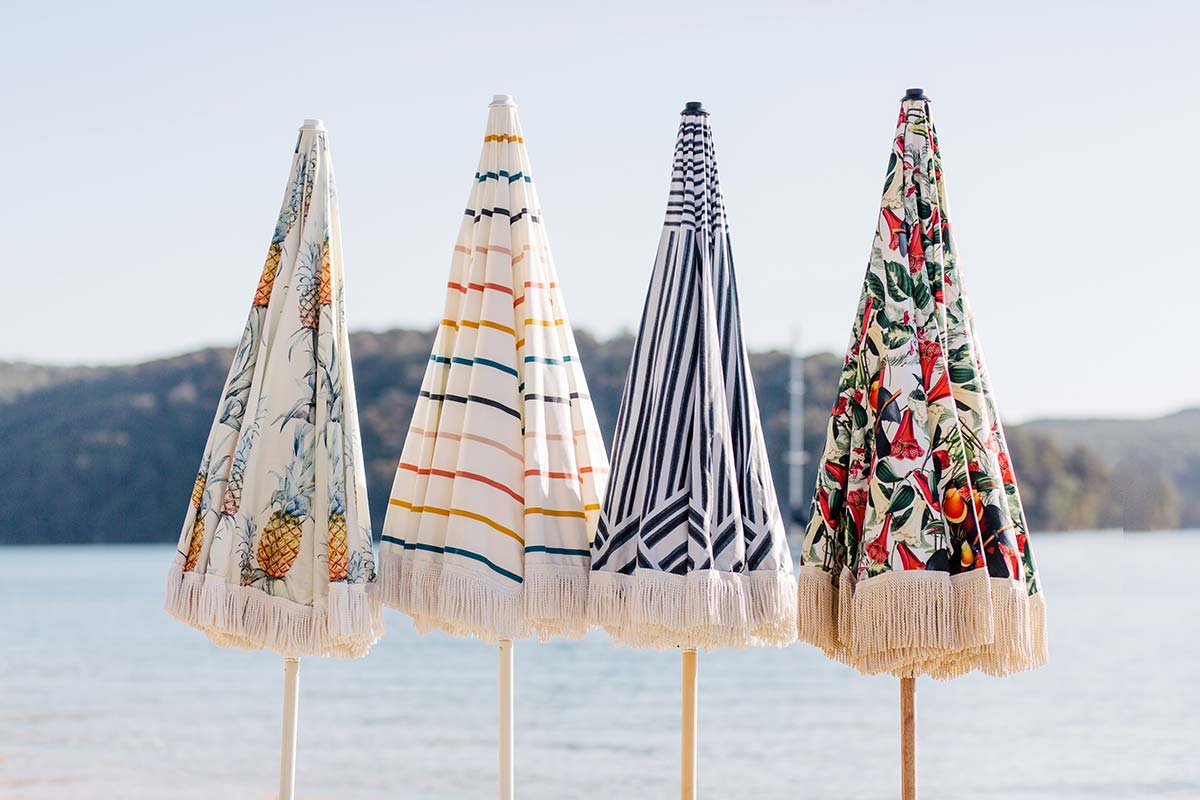 Not only designed to look good, these umbrellas are produced with the highest quality outdoor canvas. Made for durability, they are high tensile fabrics tested to withstand rips and tears, and are treated for all weather conditions. Featuring a UPF50+ rating, they are great for seeking shade and protecting your skin!
Buttercup Beach Umbrella
This dose of sunshine has nostalgic roots, channeling the best of growing up in the early 80's… our Nanna's vintage beach umbrellas, fibro beach shack holidays, pool parties, XXXX Gold and backyard cricket. The Buttercup Beach Umbrella by Basil Bangs!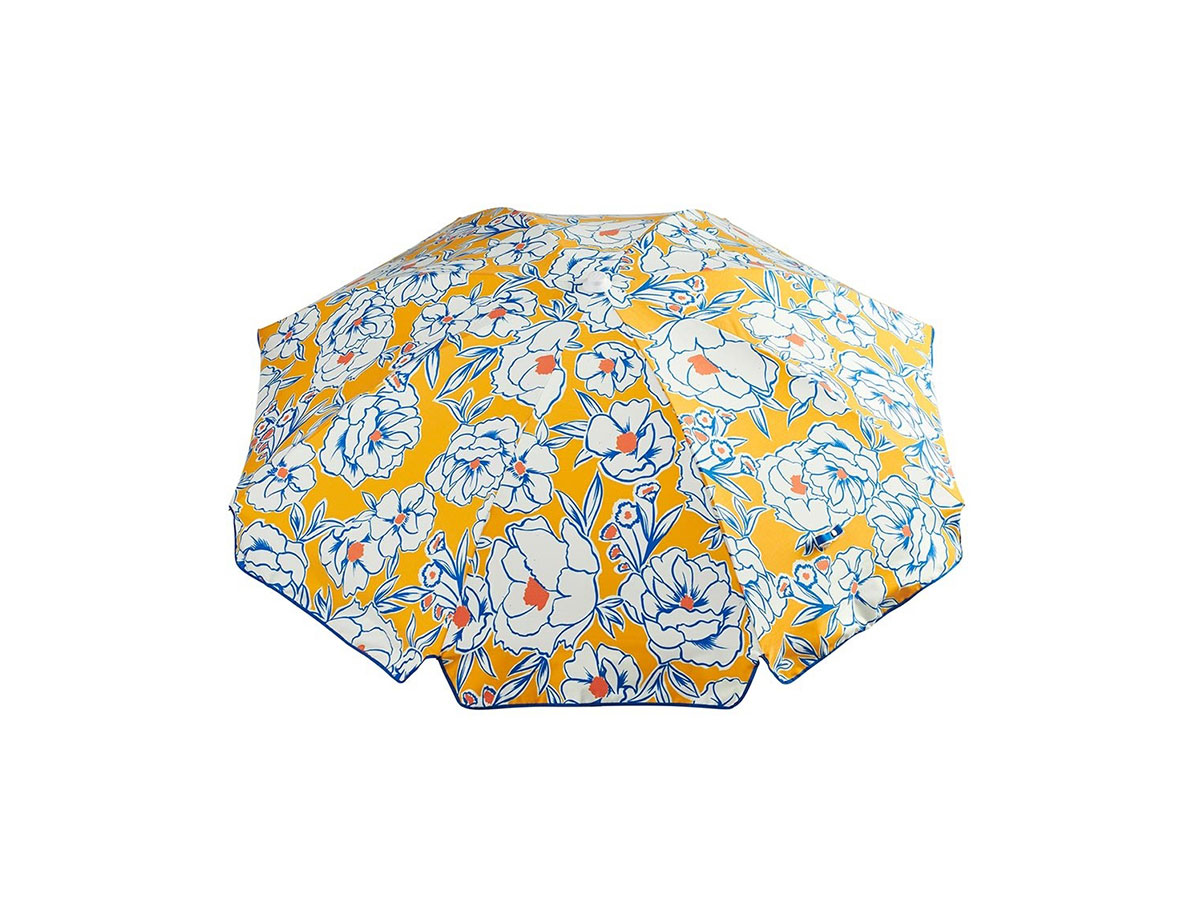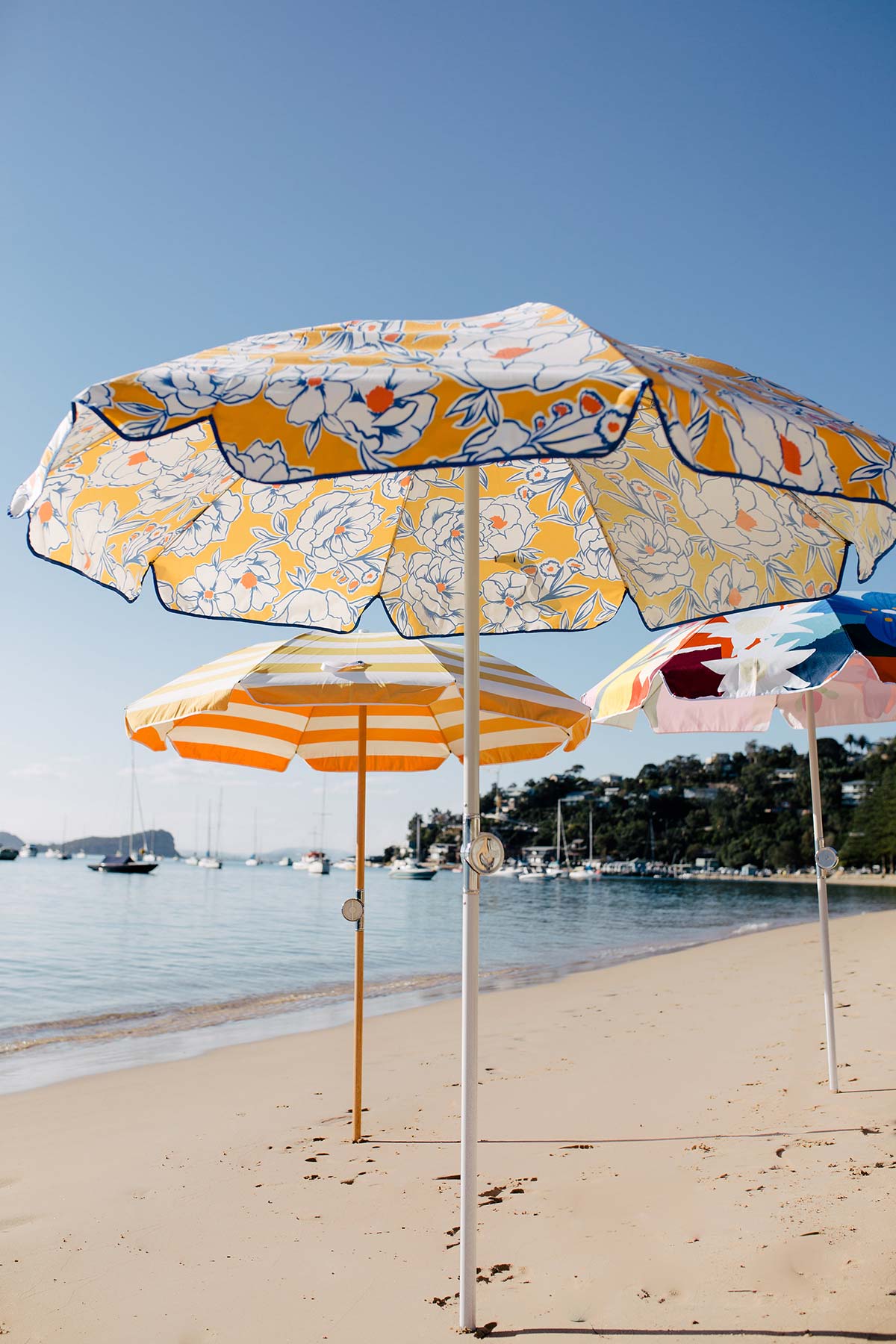 Etienne Beach Umbrella
Bonjour, friend. This softly spoken stripe is just as at home on the beach as it is harbour side, charming your guests and shading your lovers. A reimagined classic for fans of effortless monochrome.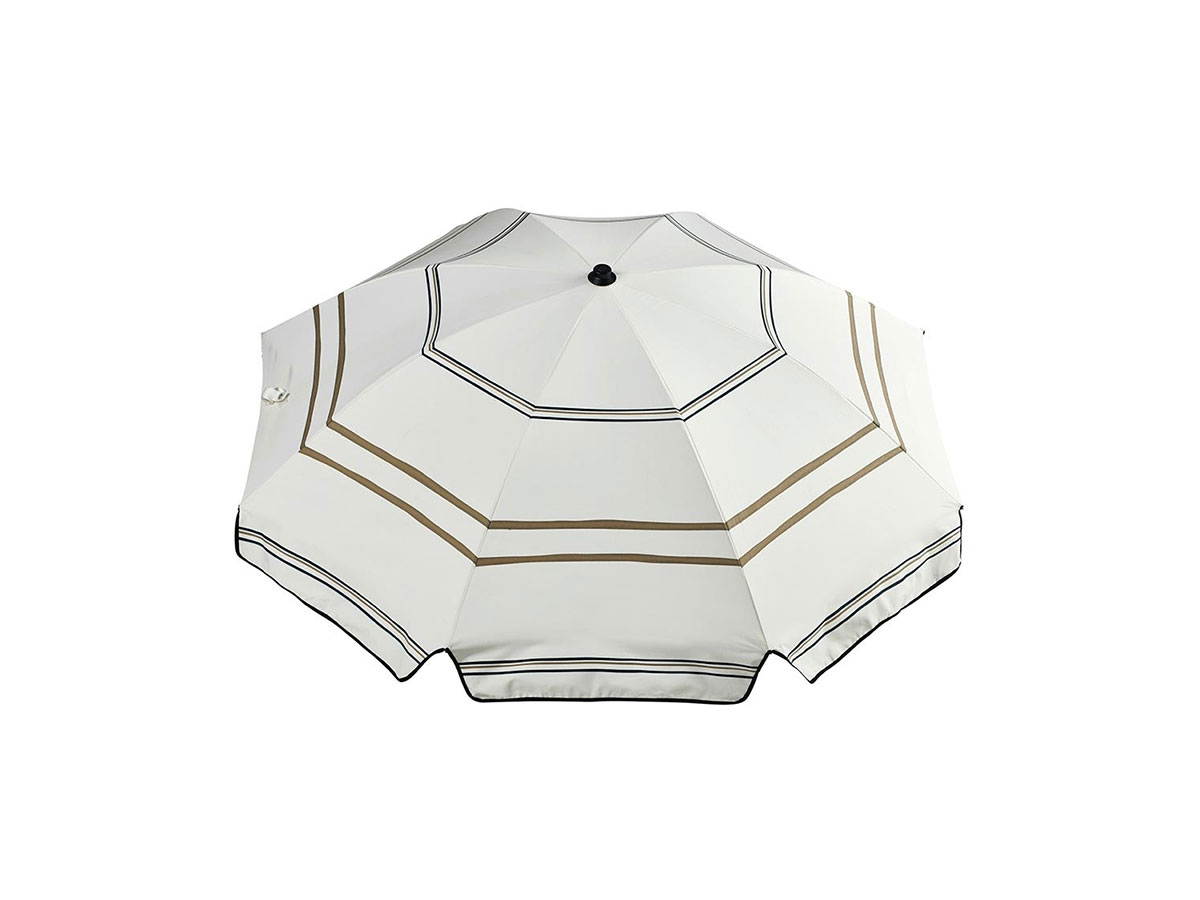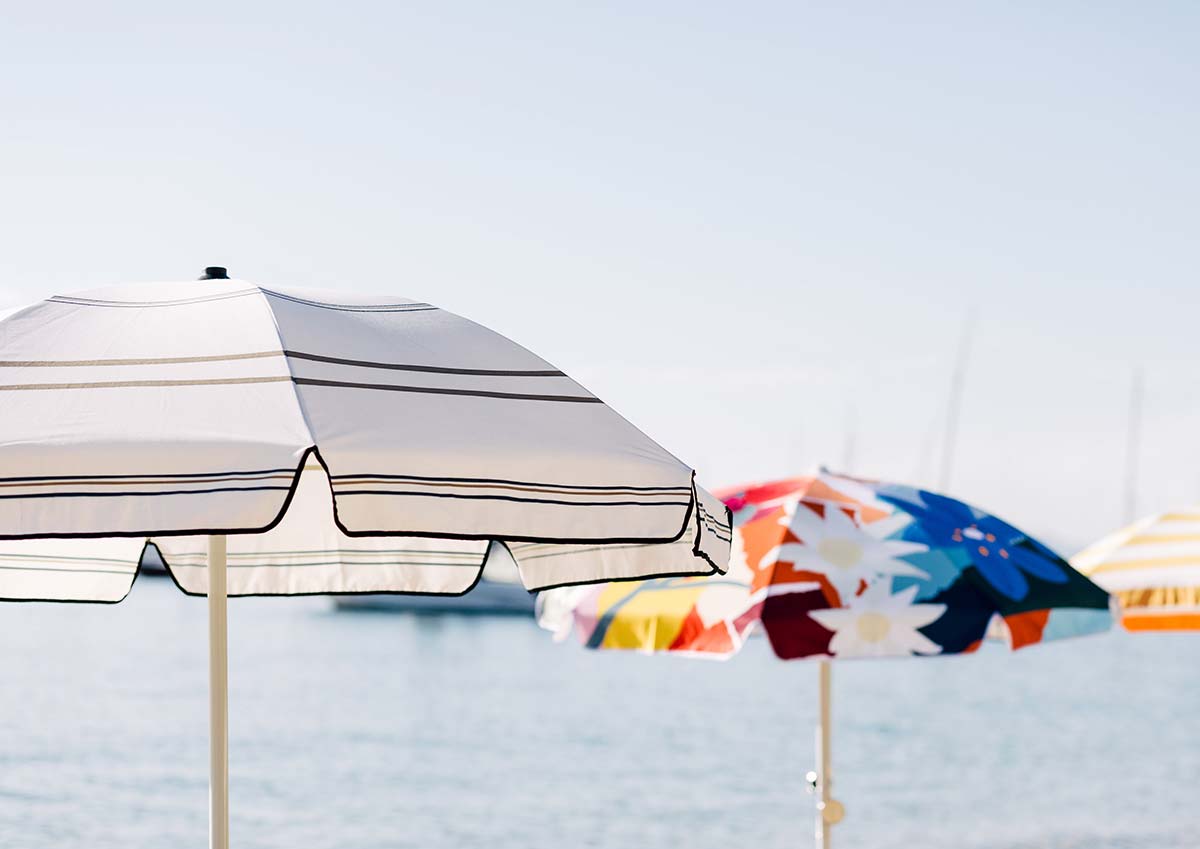 Wildflowers Beach Umbrella
A love letter to Australian native flowers inspired by the colours of the coastline, this happy print embodies Aussie summer to us. We love its clean lines, layered colours and warm vibes. Designed exclusively by Leah Bartholomew for Basil Bangs.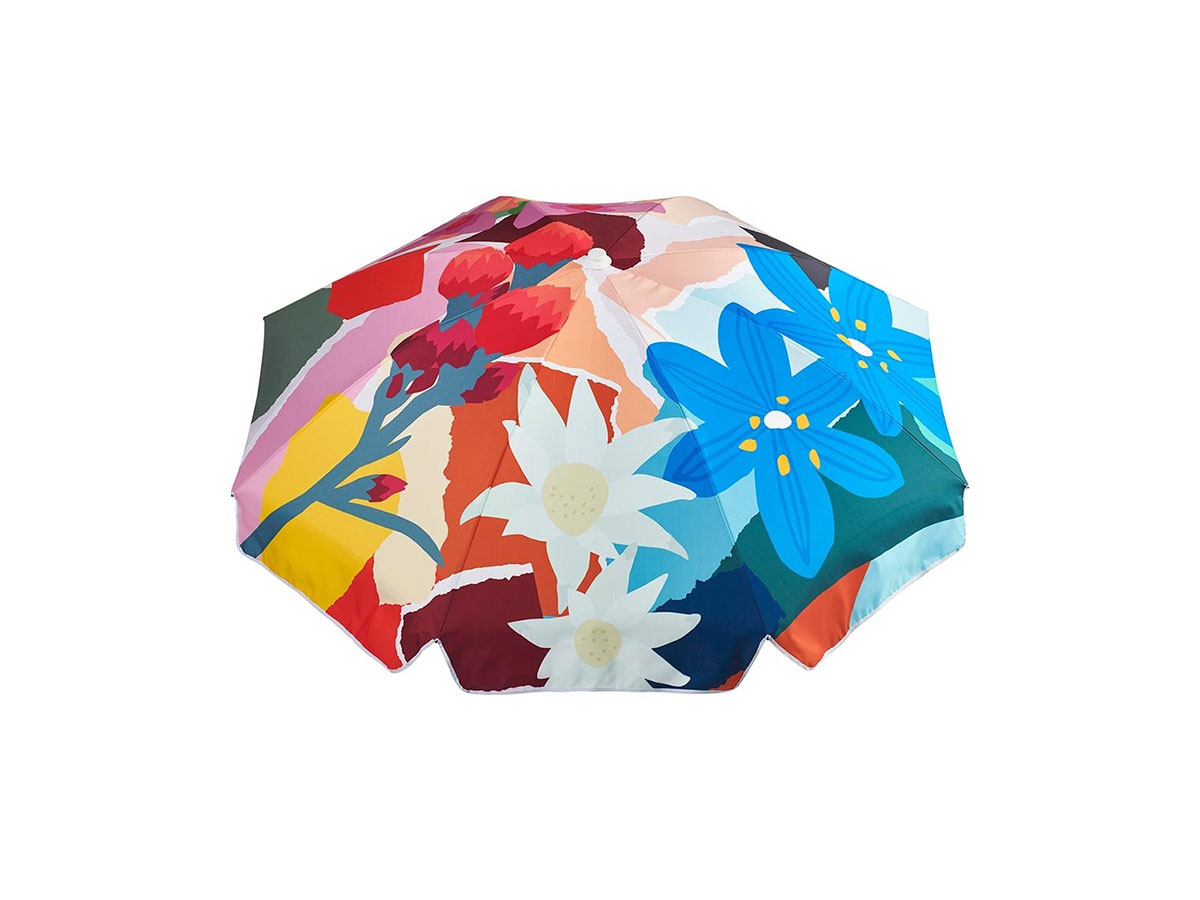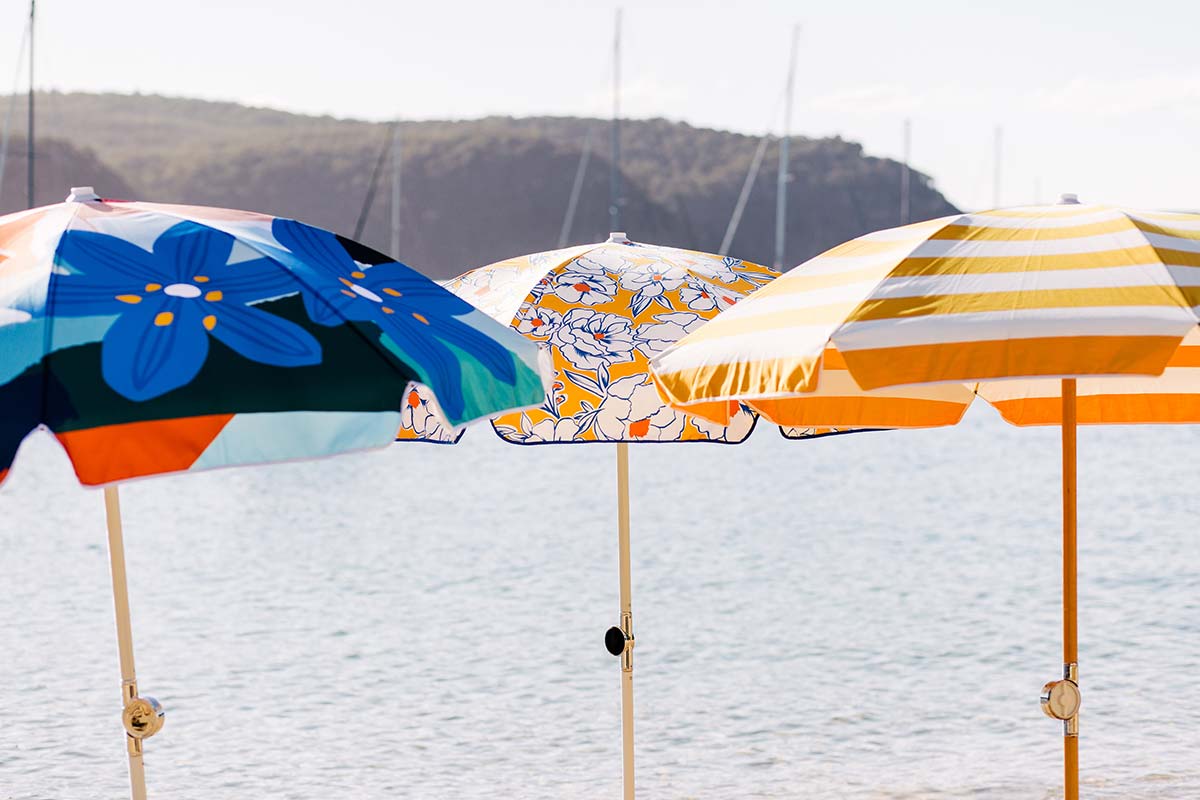 Daydream Beach Umbrella
Santa Fe colours and California daydreams. Slow afternoons, long shadows and late campfires kicking back with Neil Young and Joni Mitchell. This is summer, and to the day dreamers, this one's for you.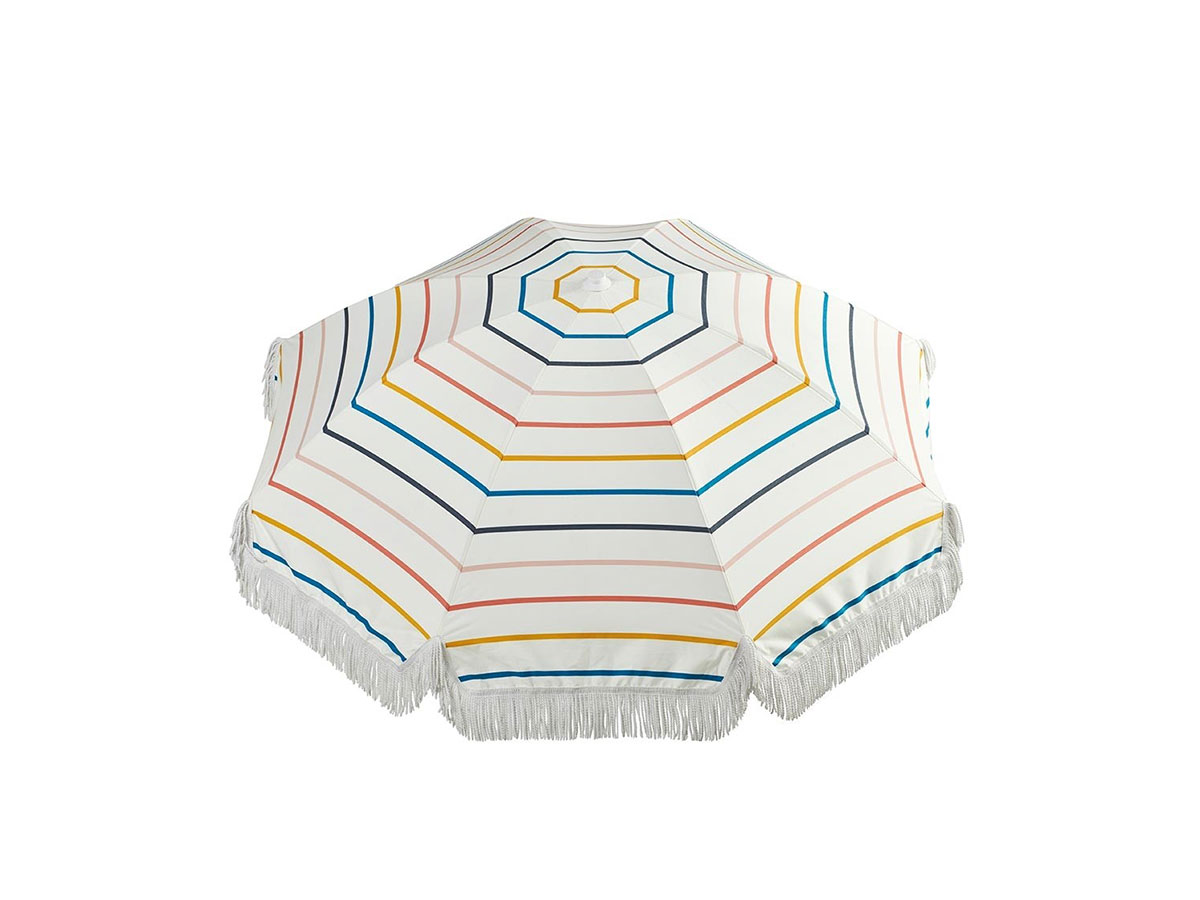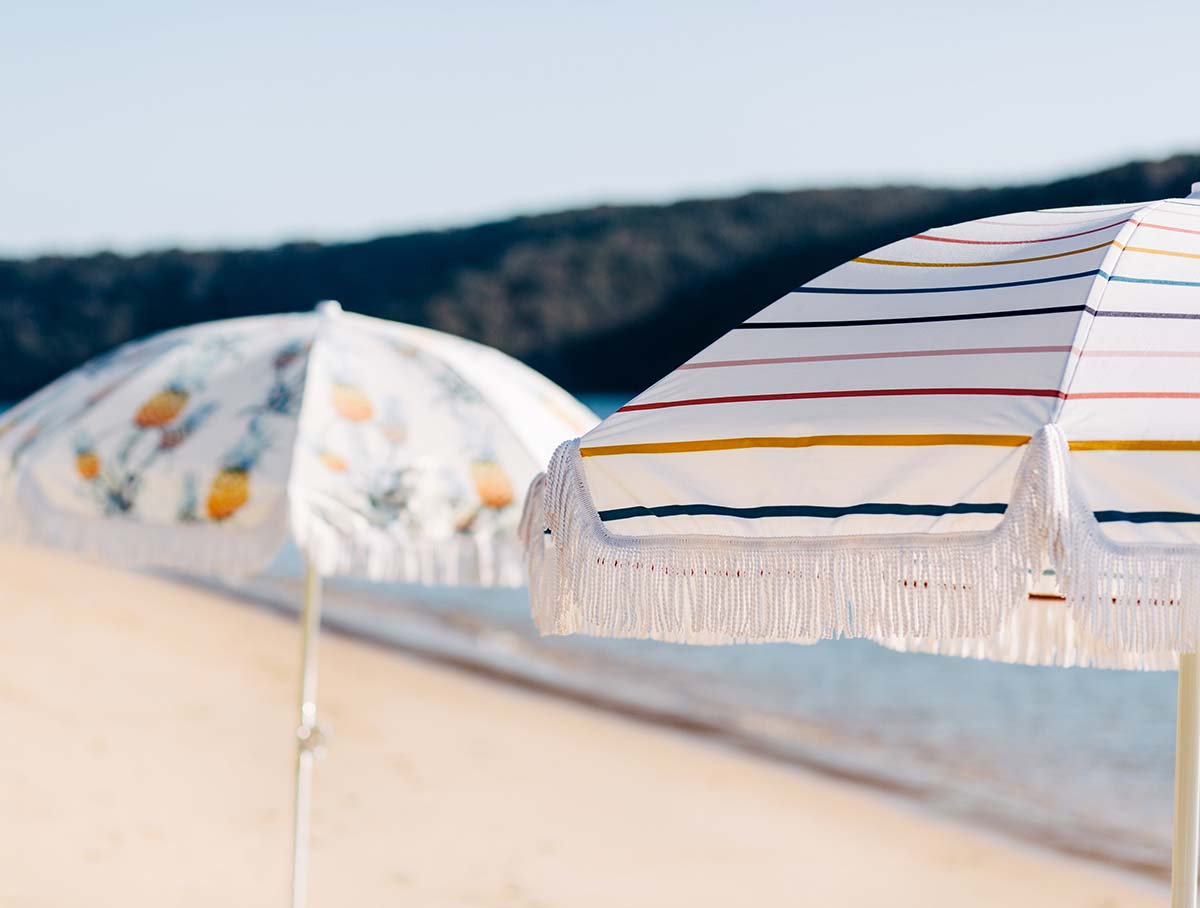 Amazonia Beach Umbrella
Brazilian samba meets Tiki style in this tropical print. We can feel the humidity as we samba the night away, barefoot and sipping mai tais (or caipirinha, depending on the playlist) with the scent of salt in the air.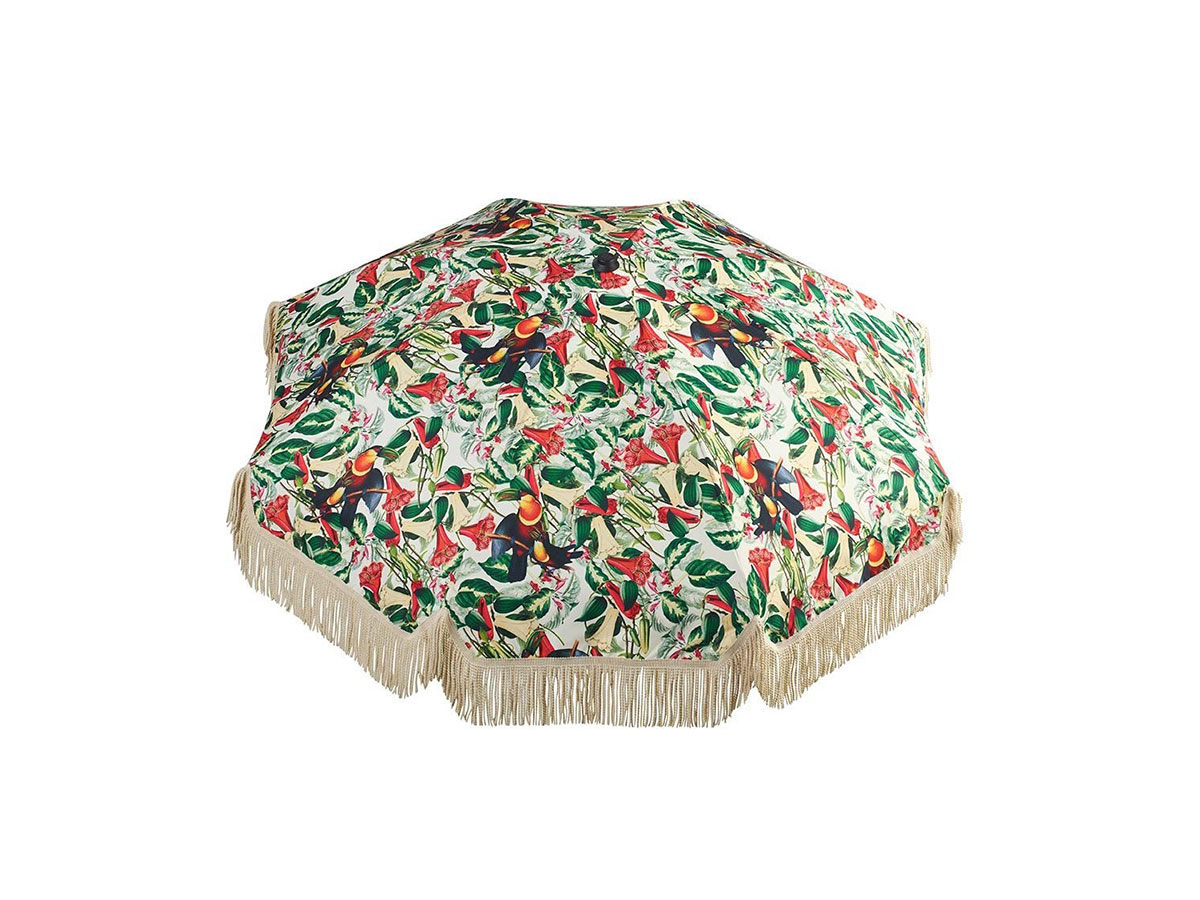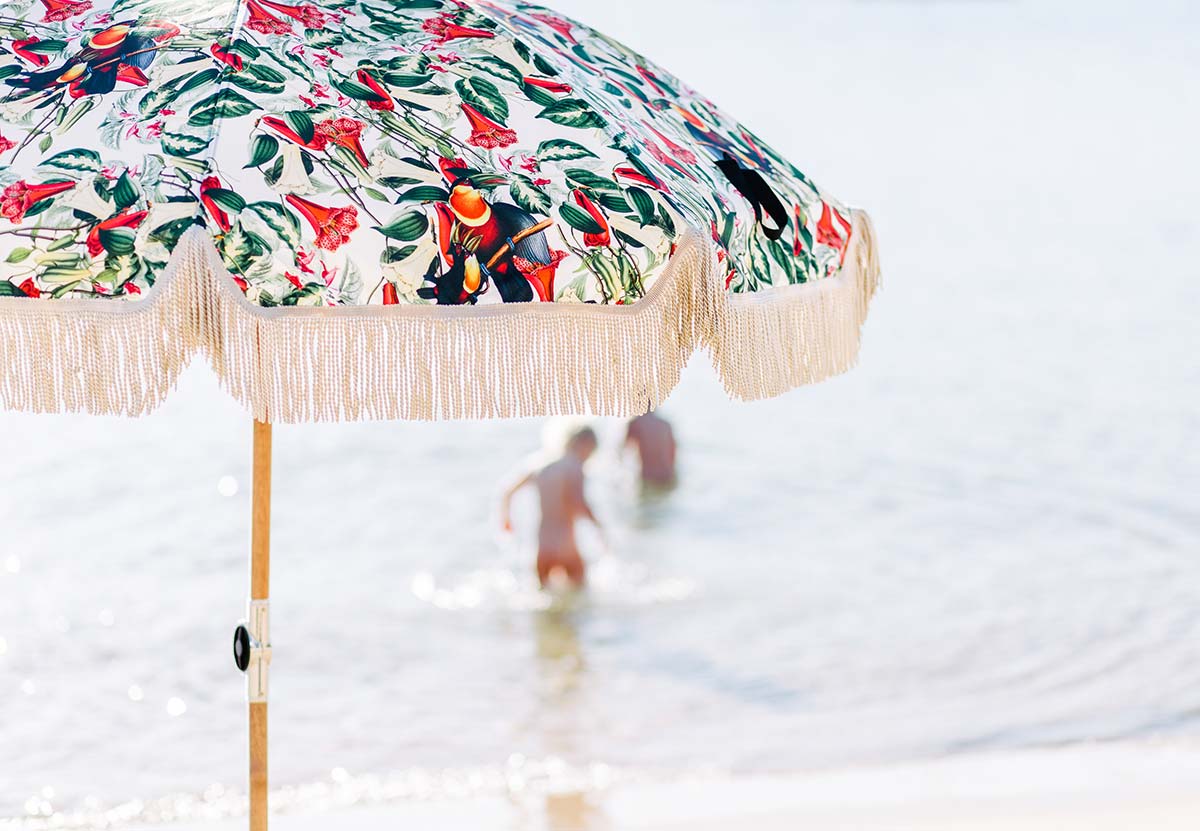 Get the low down on your new best friend!