Tucked in behind a no-through road lives a surprise barn hidden behind a neighbouring garage. This peaceful spot is wedged between quiet neighbouring backyards and is a short stroll from busy Sydney Road and Lygon Street. This tiny house is called Barny in Bank Street and was the project of Melbourne based Nest Architects who aimed to do a lot with little. Oh yes, we love a good small house project so let's head on in.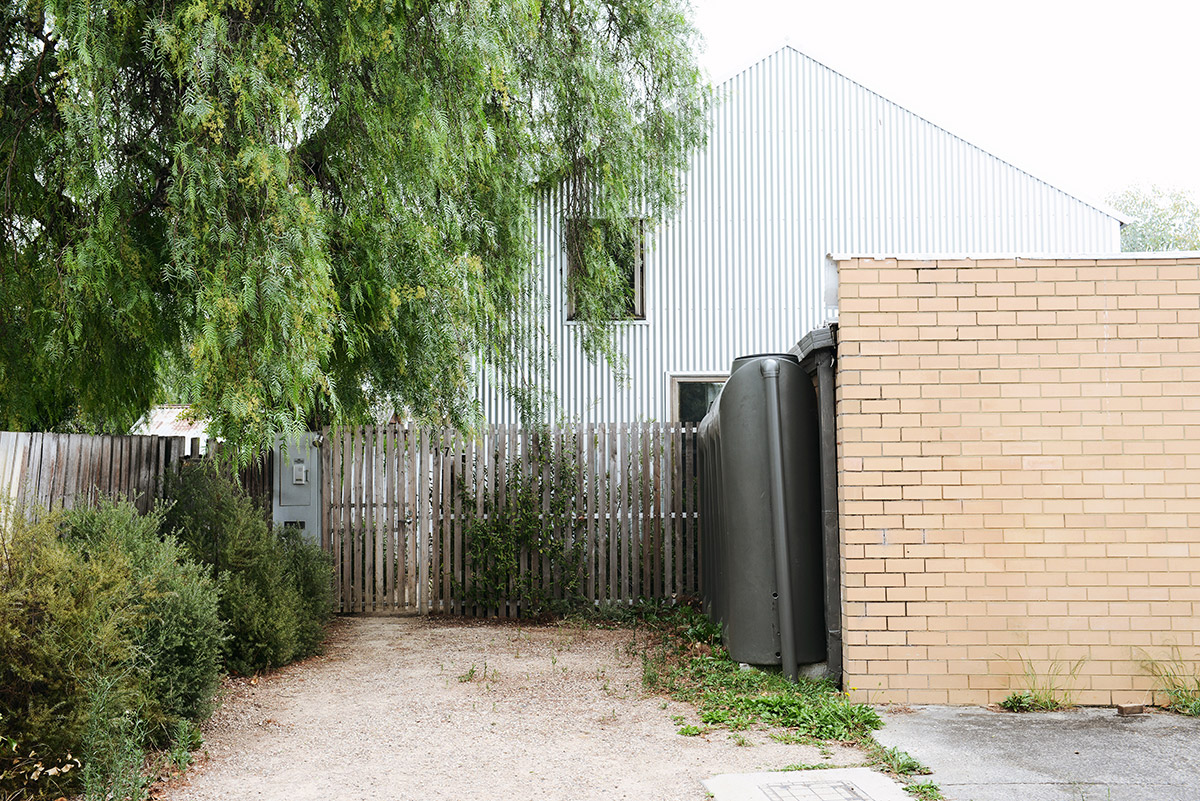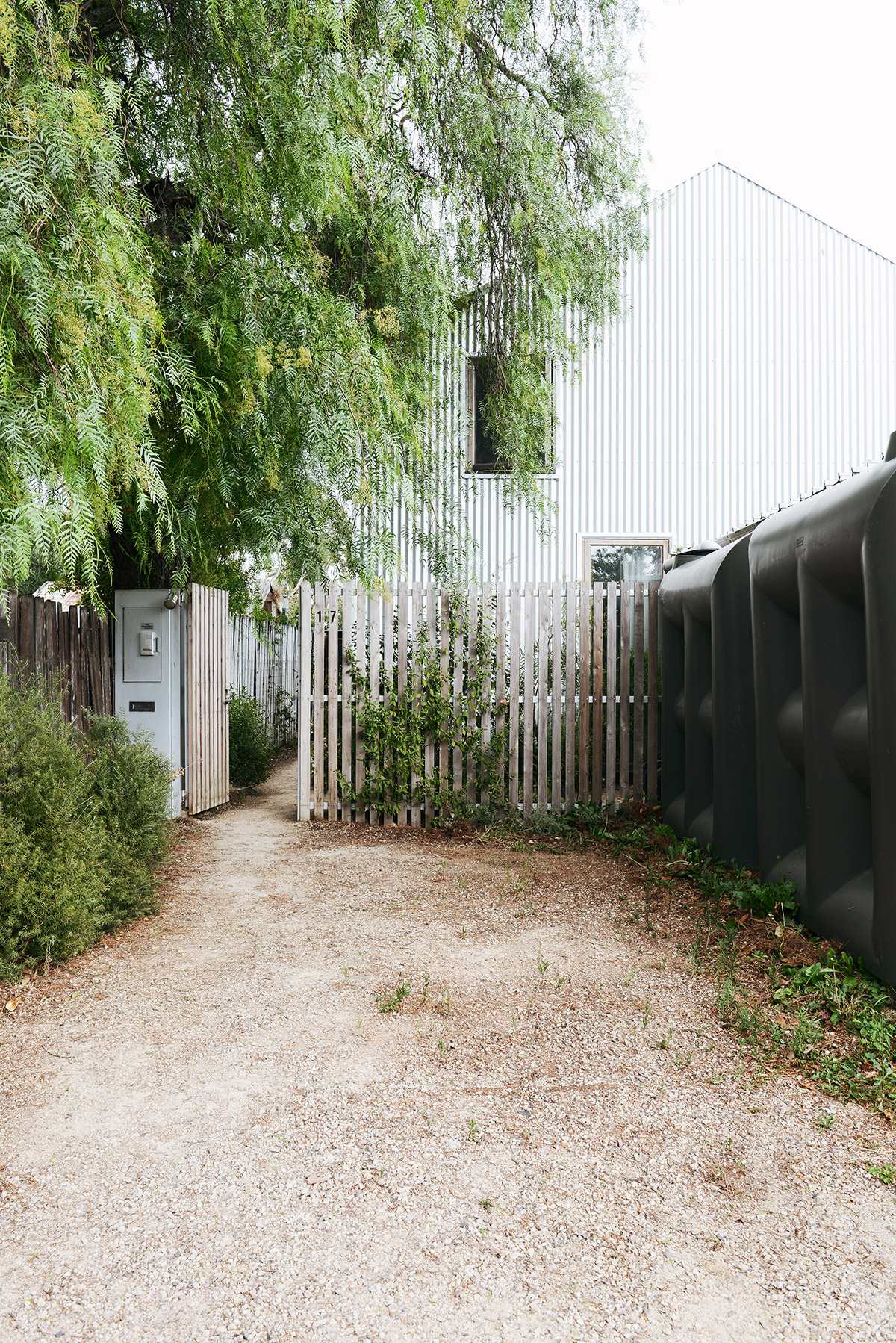 Before we get inside we can't help but notice just how adorable the entrance is. The hidden entrance swamped by willow is the stuff of dreams, almost as if we were walking through the middle of a Beatrix Potter novel…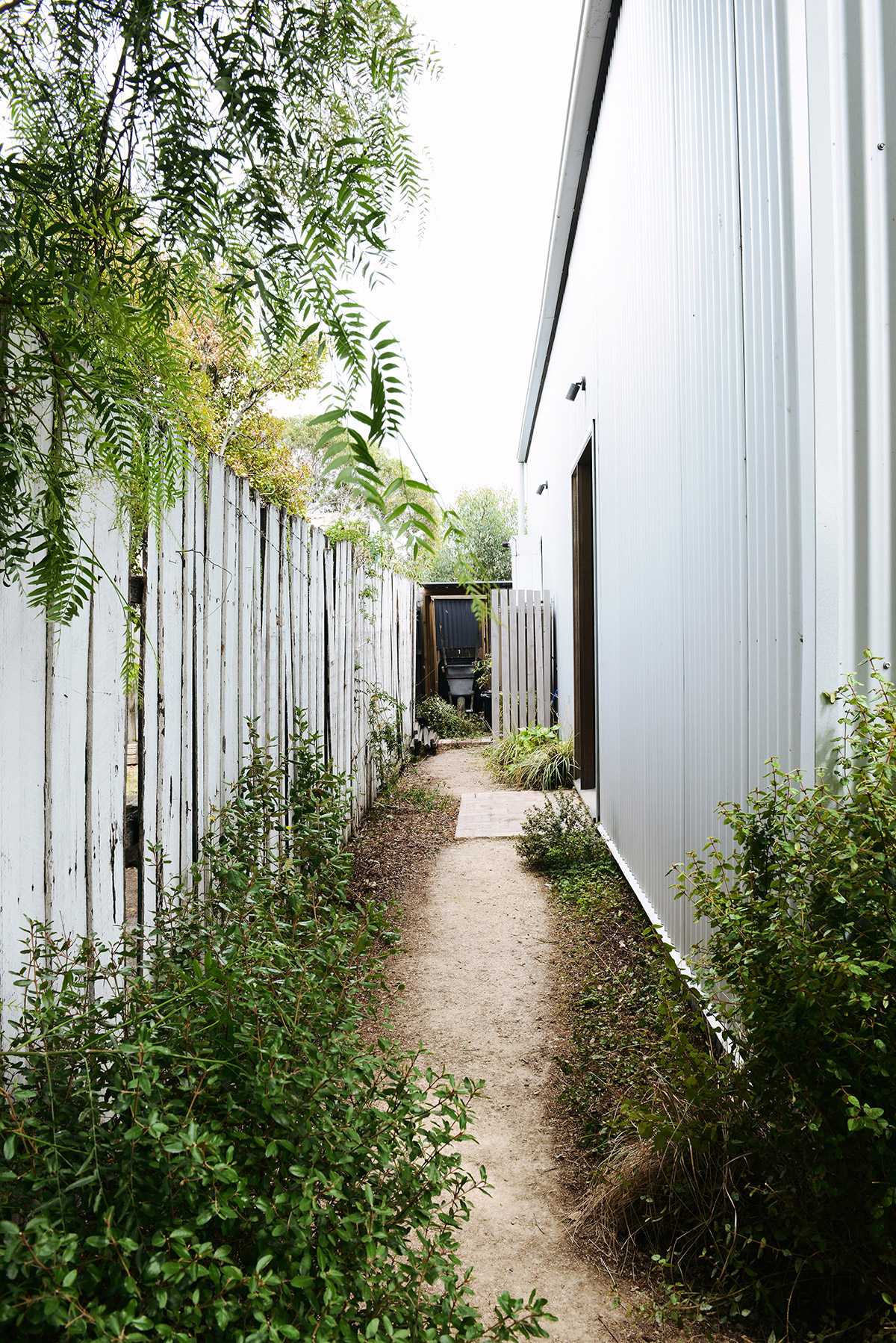 Surrounding the home is a beautiful native garden that has been planted around the shed to soften its industrial look.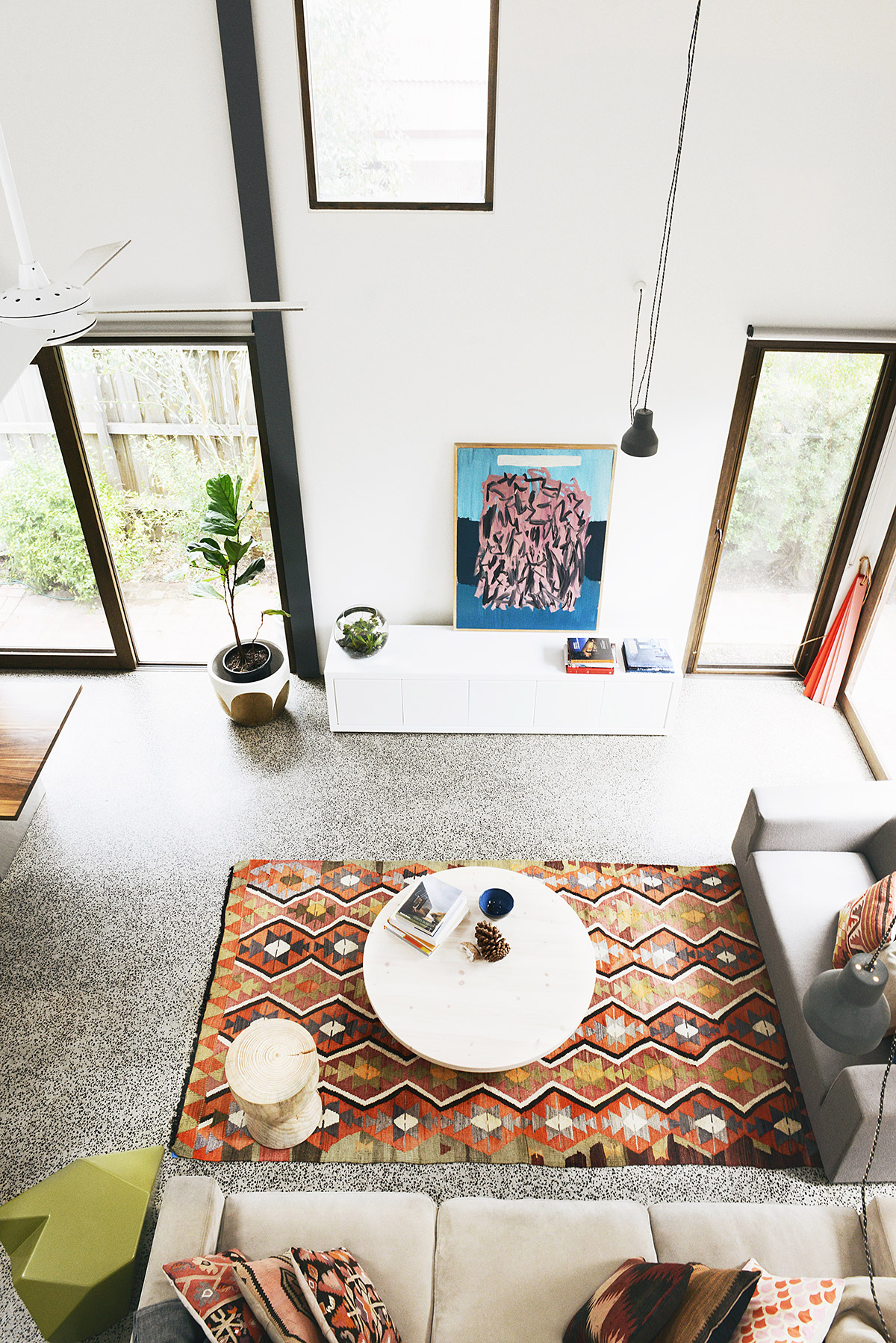 Once inside you are greeted with light, lots and lots of light! The Barny in Bank Street house has a very small footprint of just 100sqm, so to make it feel more spacious Nest Architects featured 6m tall pitched ceilings and an open mezzanine located over the bedrooms and bathroom. Clear roof windows in the ceiling allow you to see sky from everywhere in the house, which is a rarity in Brunswick!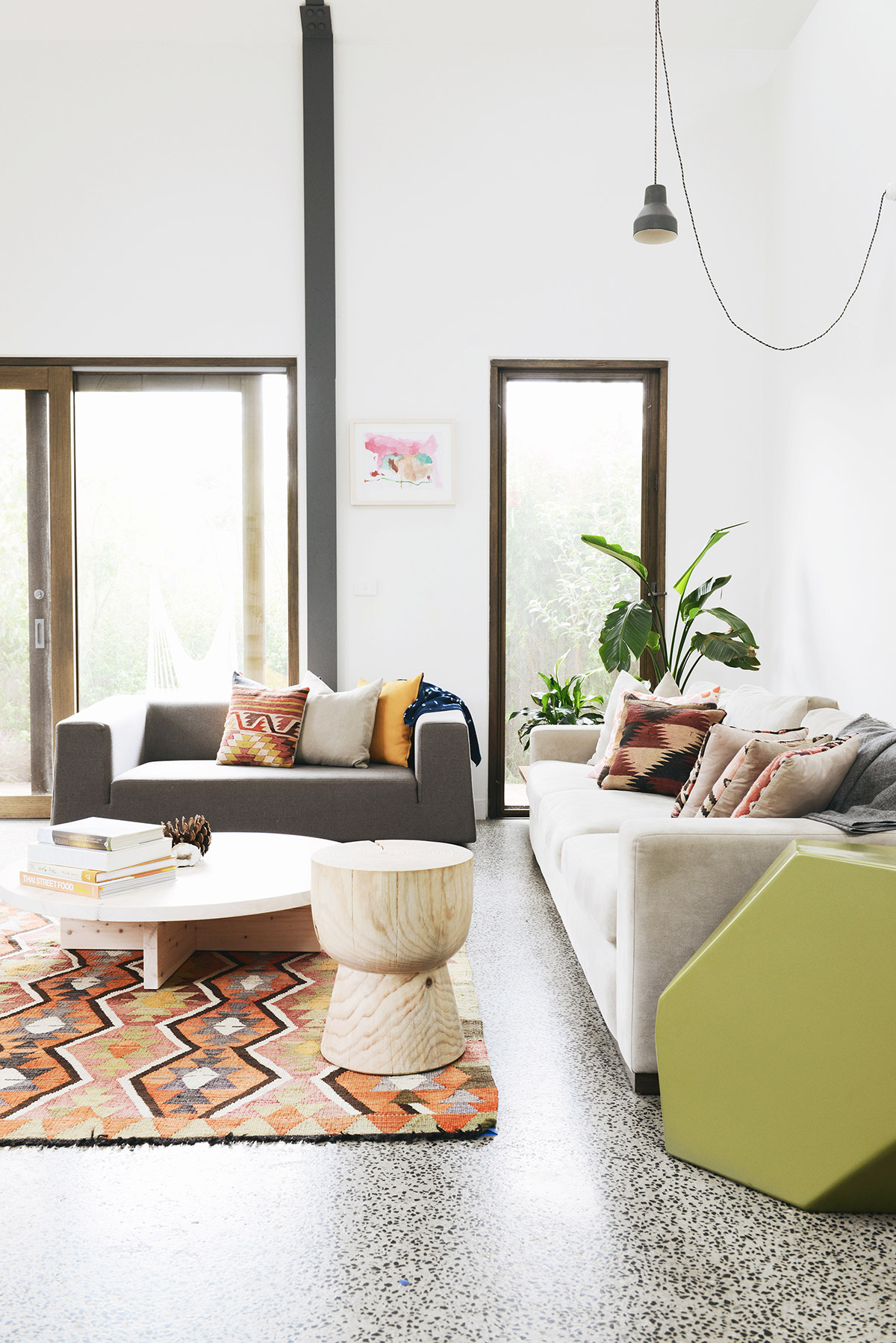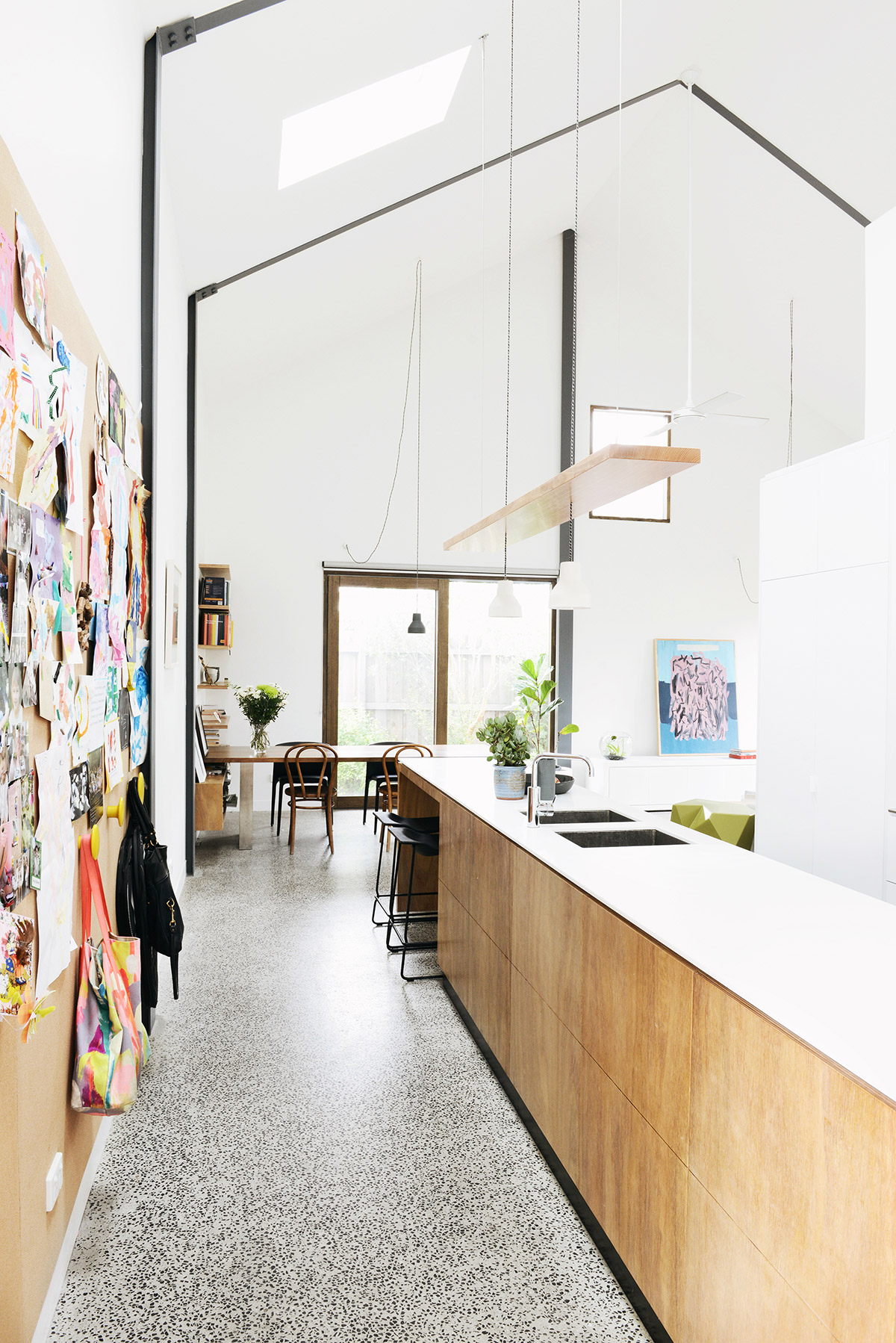 We adore the playful interiors that the owners have incorporated throughout. Their choice of pattern and colour combination changes the pace of the industrial architecture, helping to soften the design. It is incredibly refreshing to see a home that incorporates family life within its interiors, with children's paintings, bags, cookbooks and 'life' on display. It is proof that you don't need to hide everything away in order to have a beautiful home!! We love seeing personality in homes and this house has it in spades.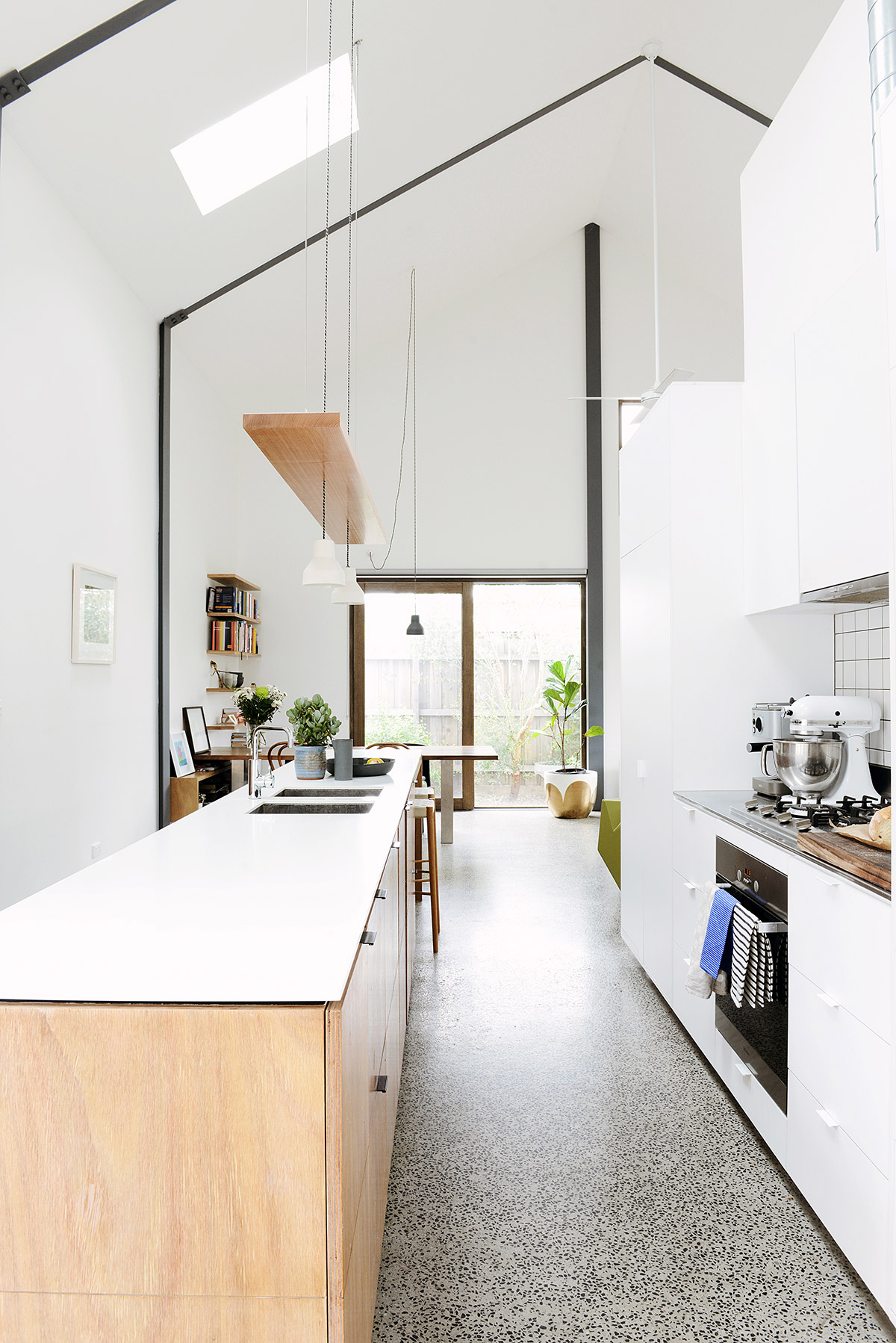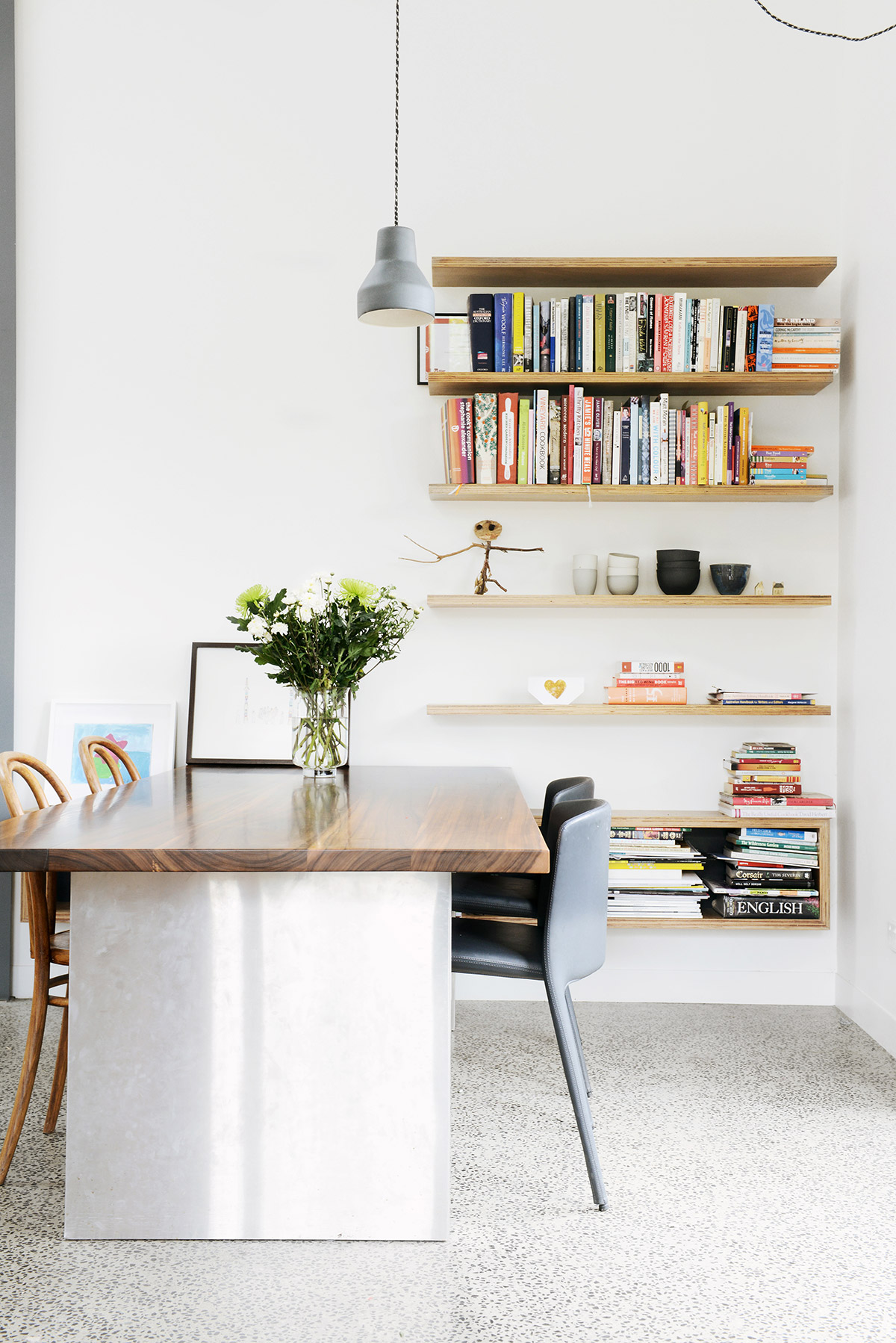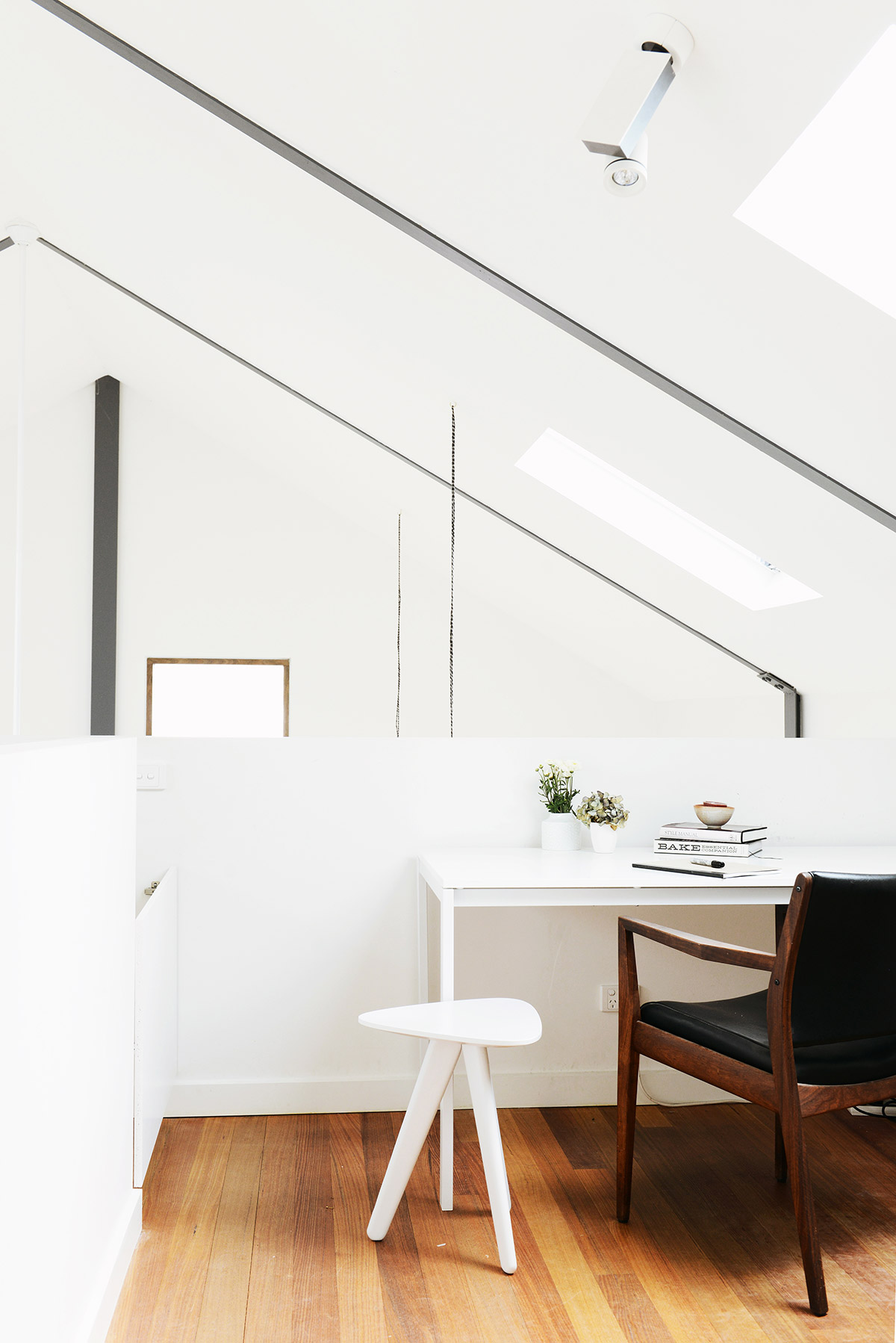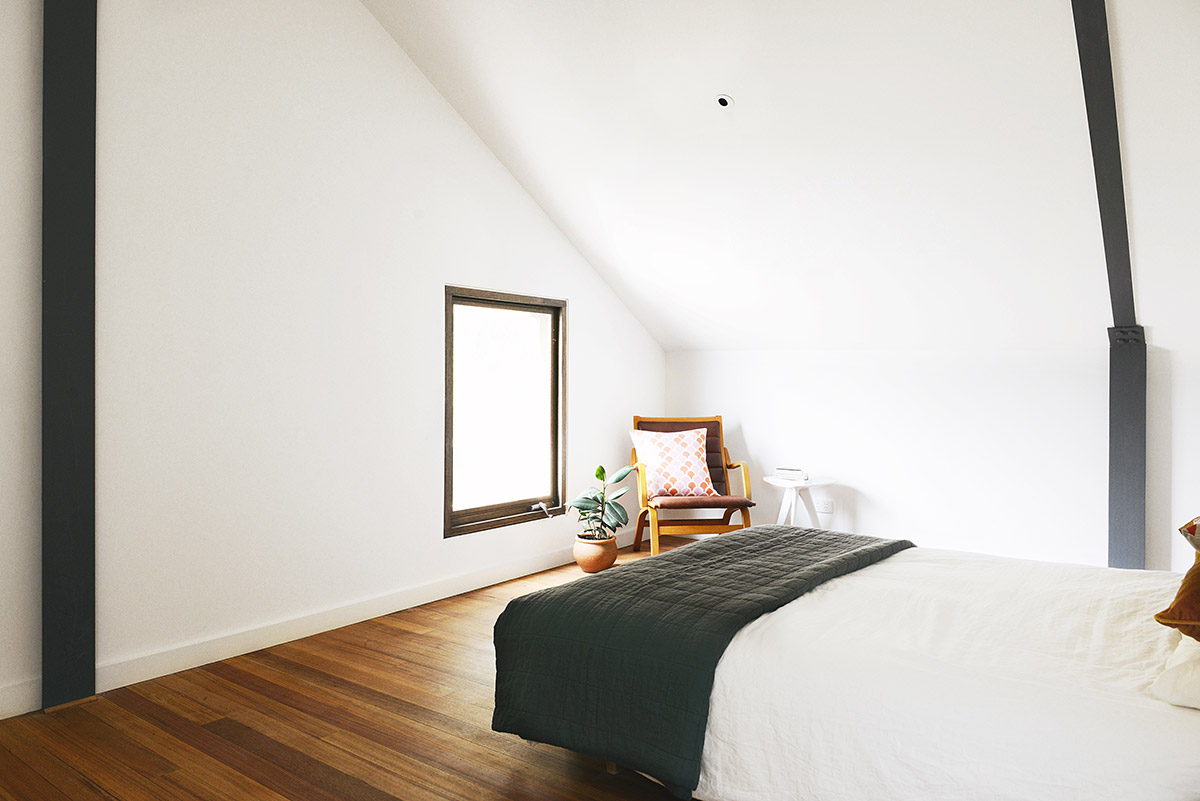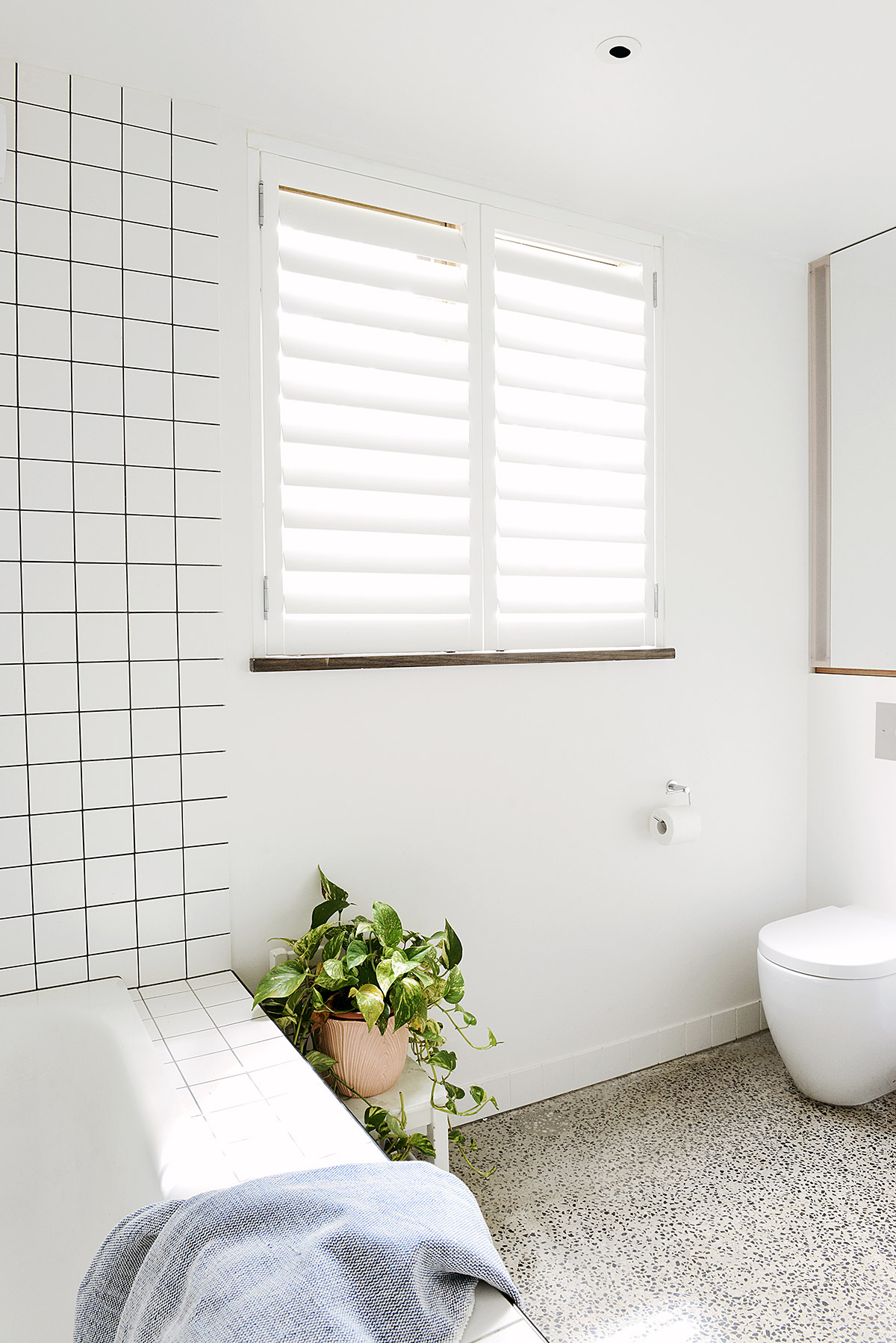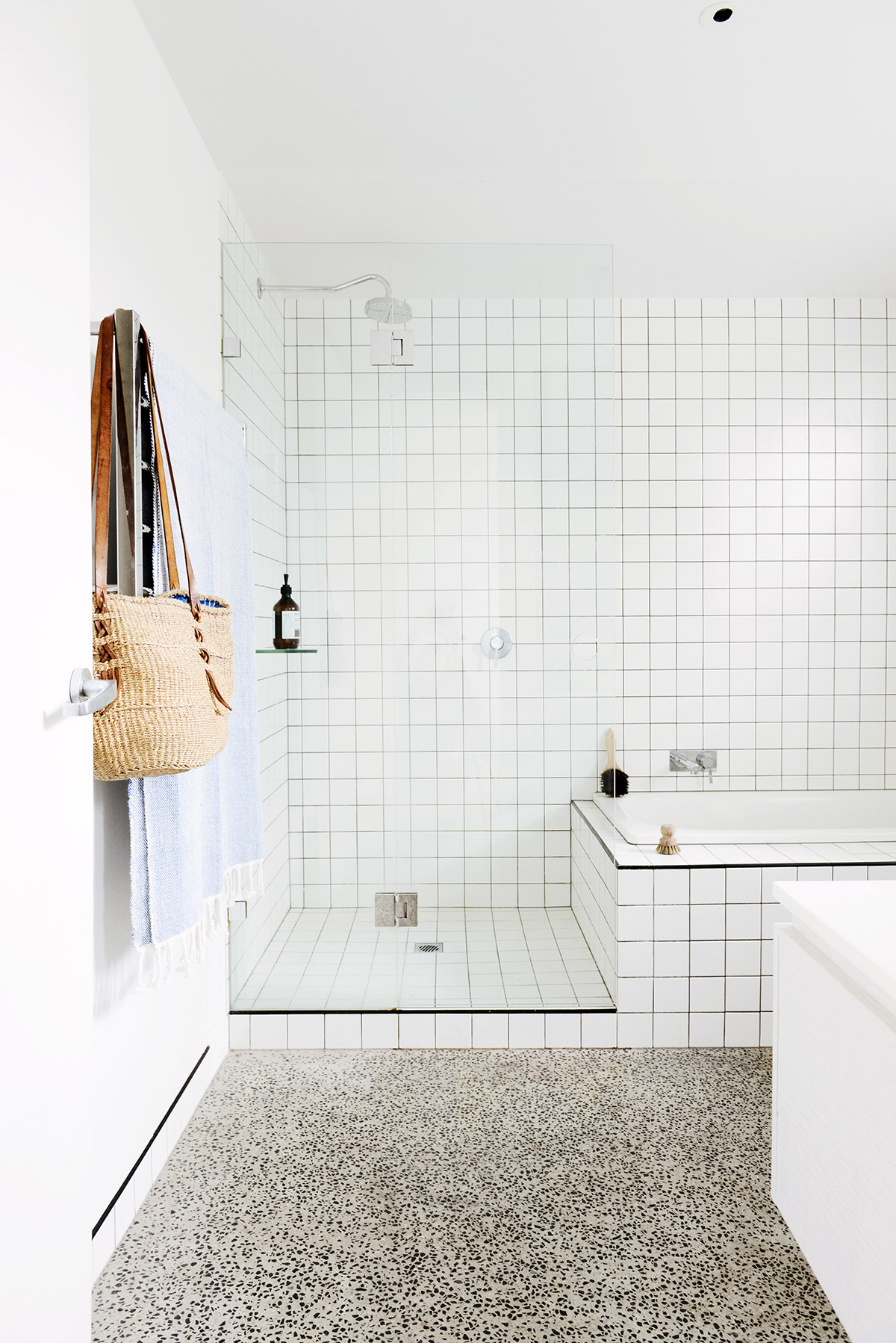 Styled by Esther Stewart, Photography by Lauren Bamford.