Don't get me wrong, I love living in the city but there is something so intoxicating about jumping in the car and heading away from the traffic, the population and the noise to surround yourself with quiet. You breathe easier and somehow you tell yourself all those things you're worried about can wait until Monday. It's the coastal effect.
And there is no place quite as relaxing as this home. The Two Pavilions House by Tom Robertson Architect, a residential design overlooking the landscape of Philip Island. This house caters to the diverse needs of the family, proving form and function are inseparable. If you're like us and are in dire need of a quick trip coast side to relax, then perhaps we can help, at least virtually for now.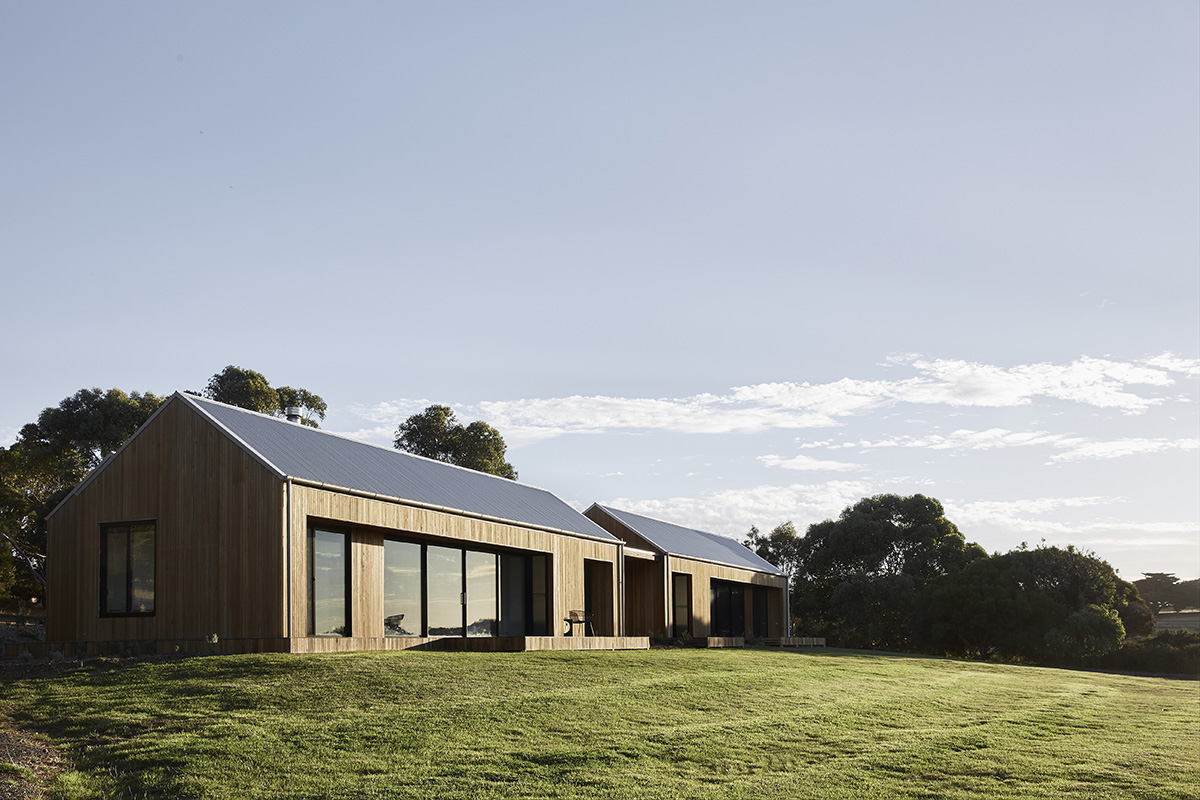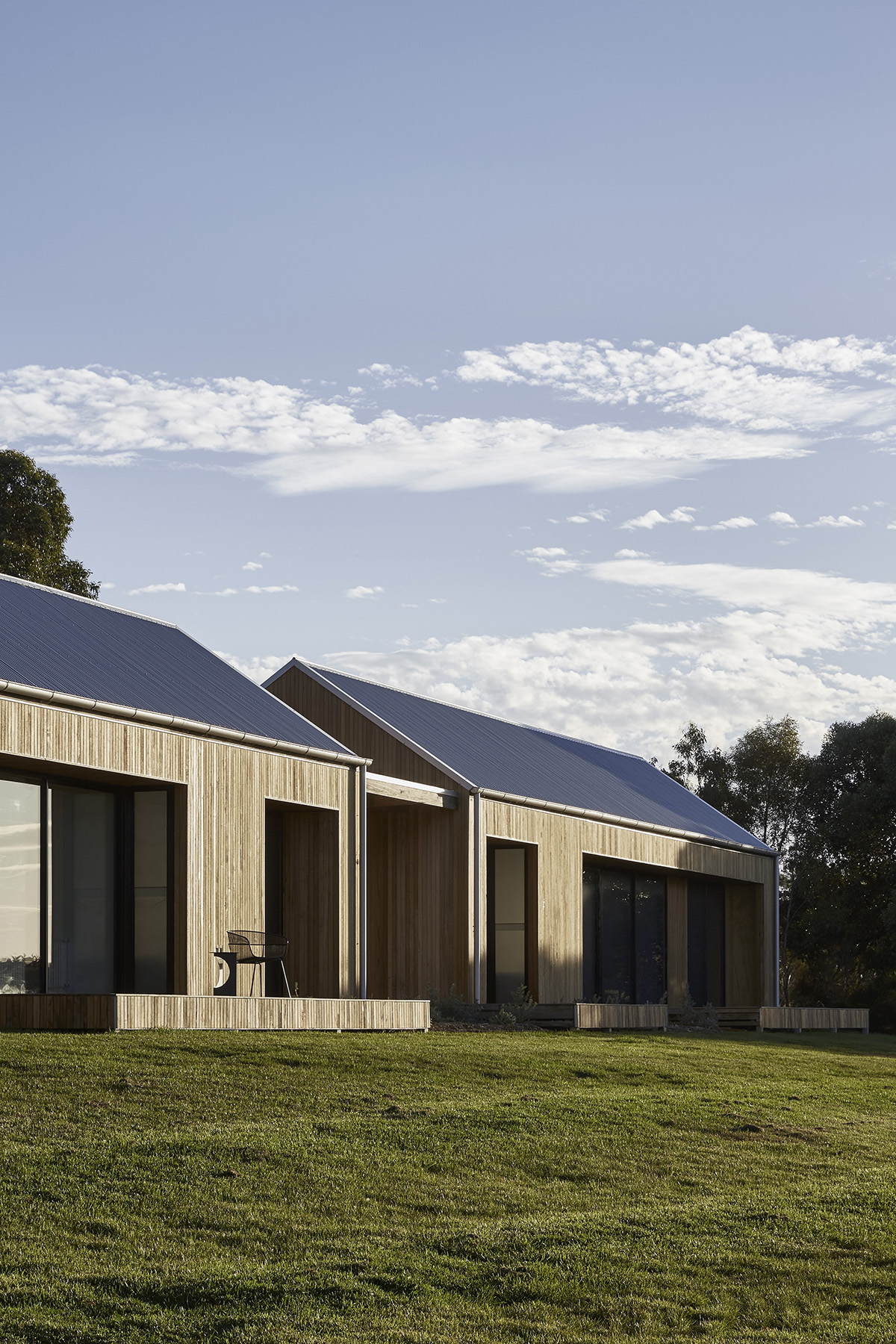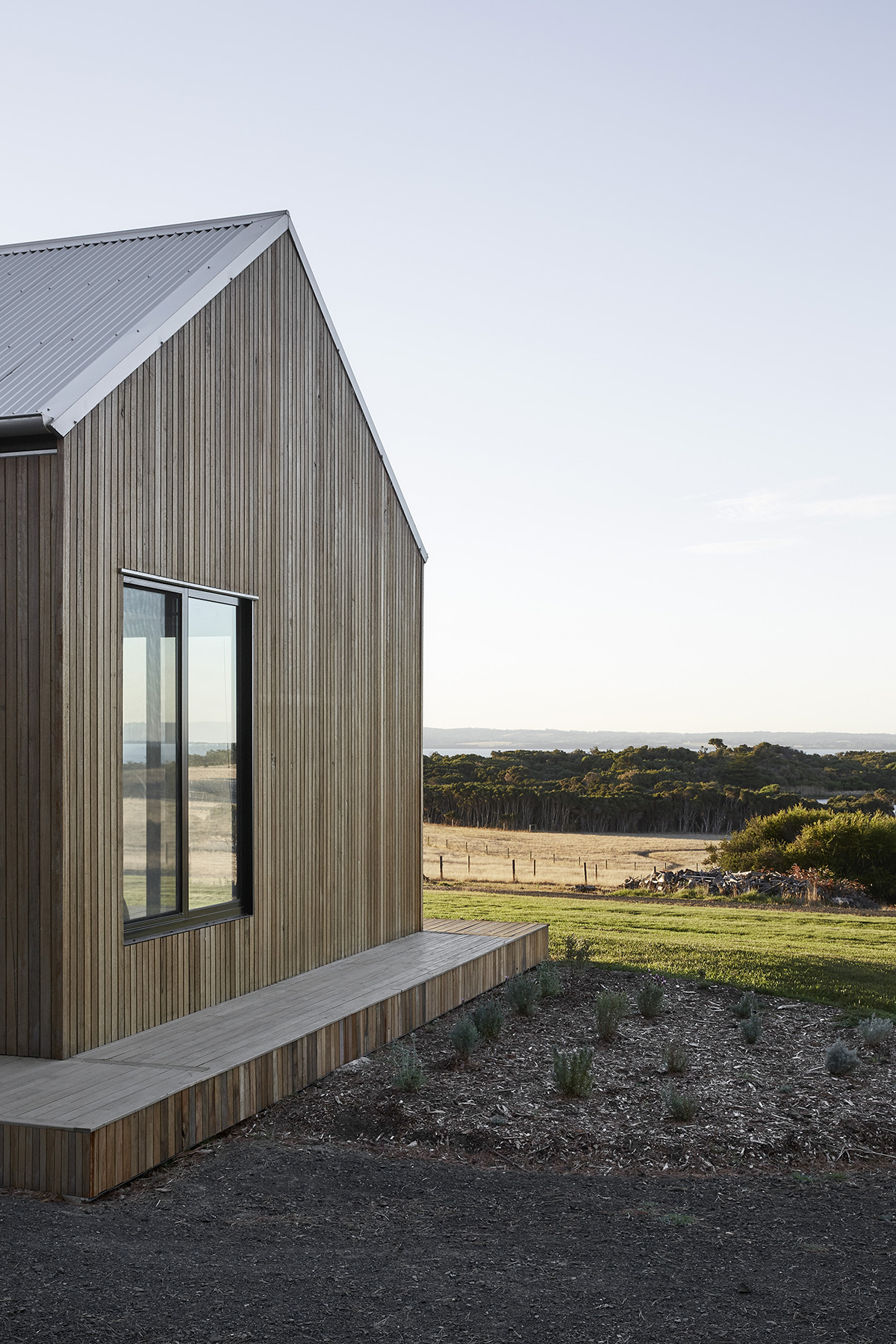 Replacing an old much-loved holiday shack, the priority for the new design was to create a place that would suit the needs of multiple generations of the family simultaneously. The house is designed as a pair of pavilions, their elevations referencing the local architectural vernacular of a rural barn. Joined by a central breezeway, the pavilions are connected while balancing the need for private spaces that can also function separately.
In summer, the breezeway provides passive cooling and is a shaded space for the family relax and share a meal. In winter, expanses of glass, oriented to the view of the distant sea across the landscape, capture passive solar energy.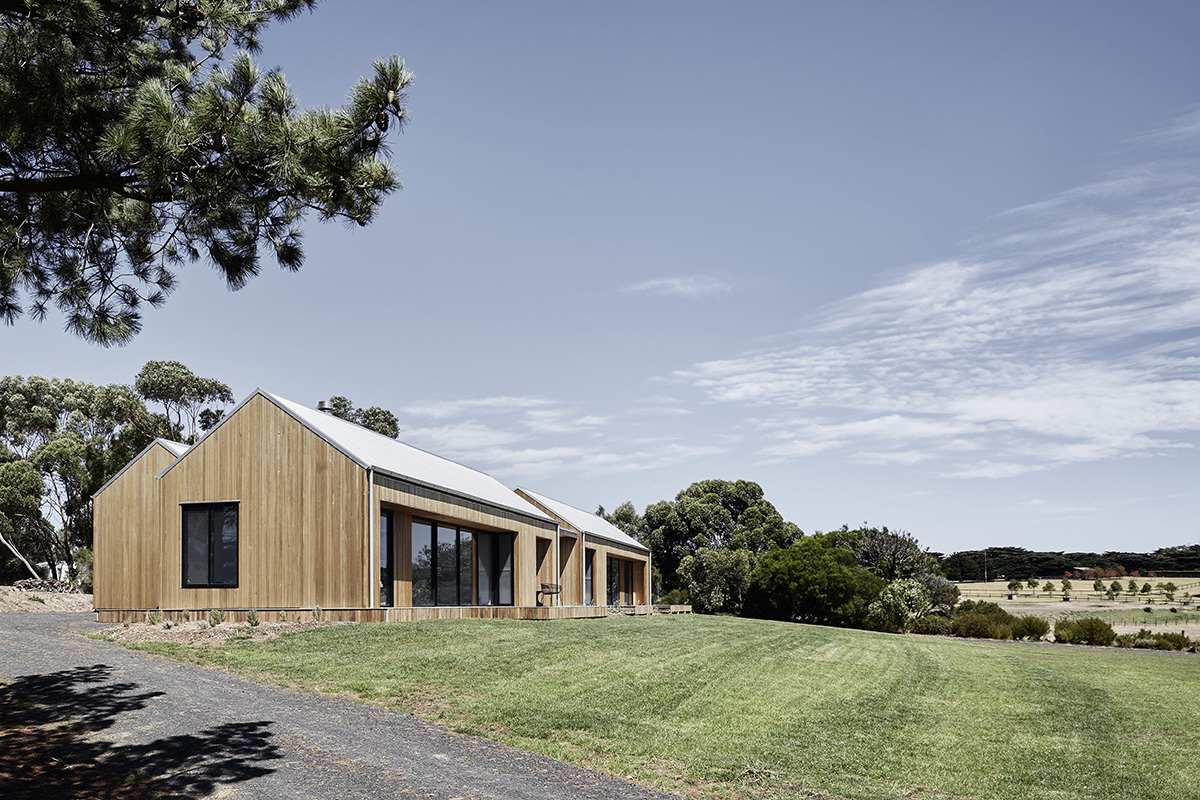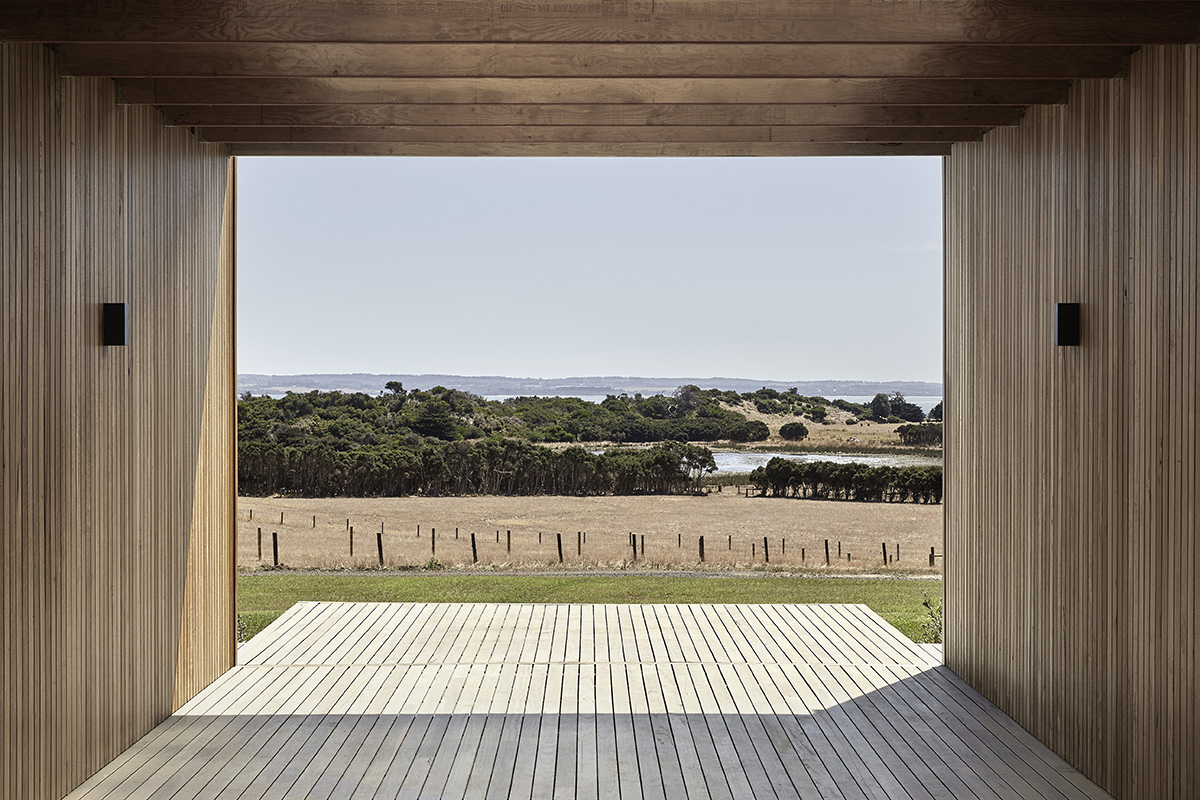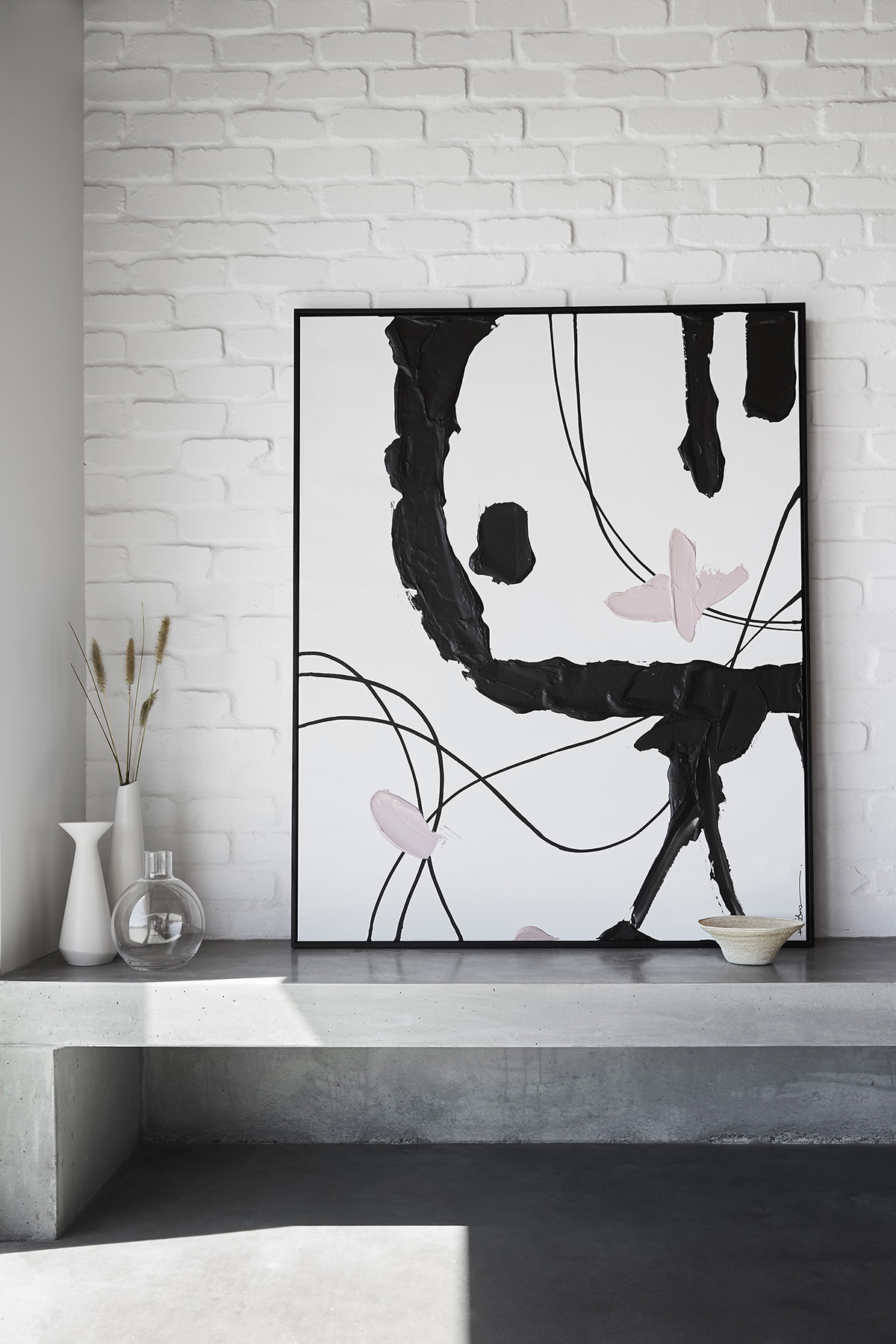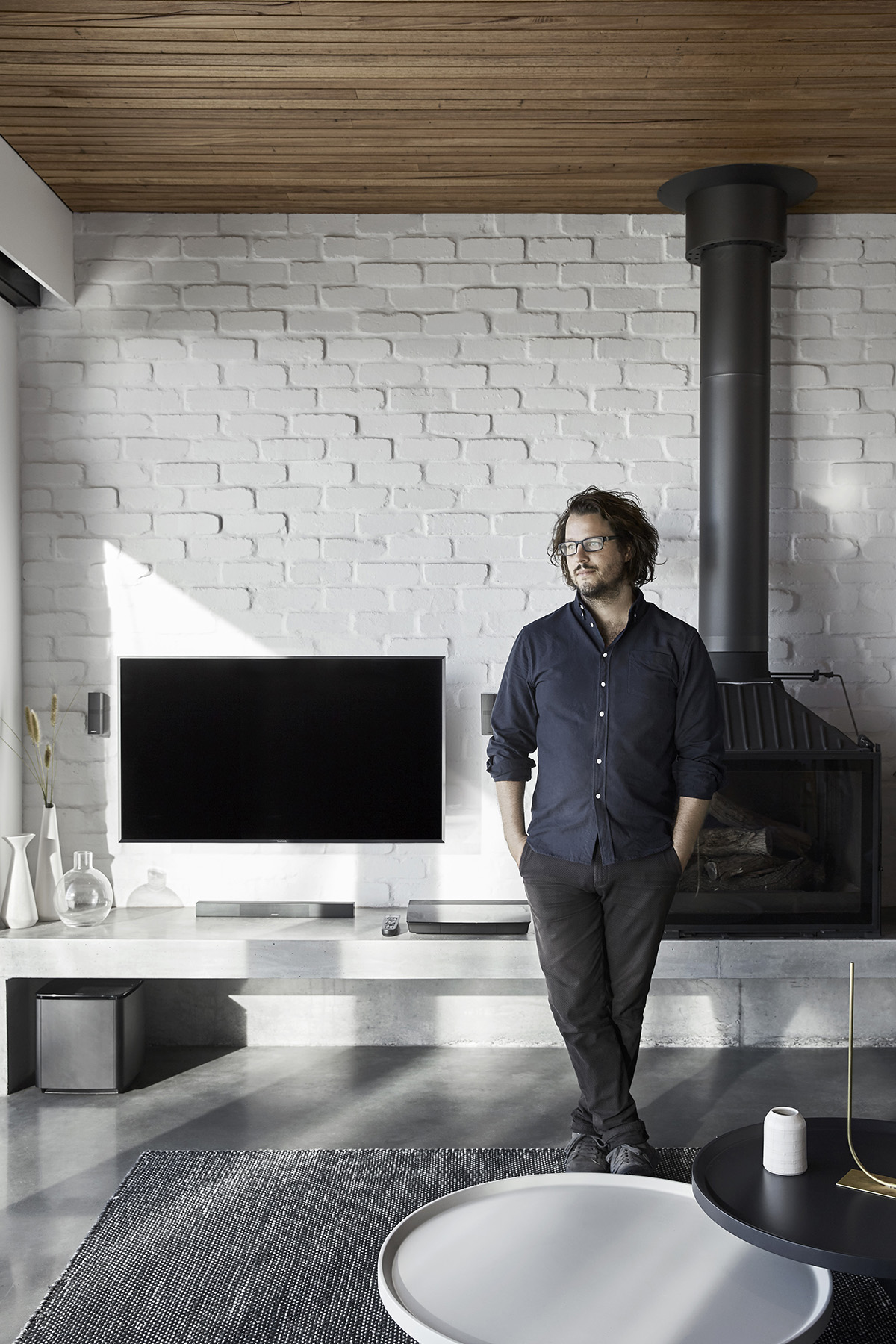 Robust natural materials ensure the home withstands the demands of a large extended family with young children. The natural materials also warm the refined grey and white colour palette and a timber bulkhead above the kitchen adds to the atmosphere of cosiness and contentment.
"It's a nice soft palette that responds to its context. In the rural and coastal setting, we liked that it will evolve. We spent a lot of time on the proportions on the elevations, which resonate with the local vernacular, like the traditional barn. It feels appropriate for the area". Tom Robertson, architect.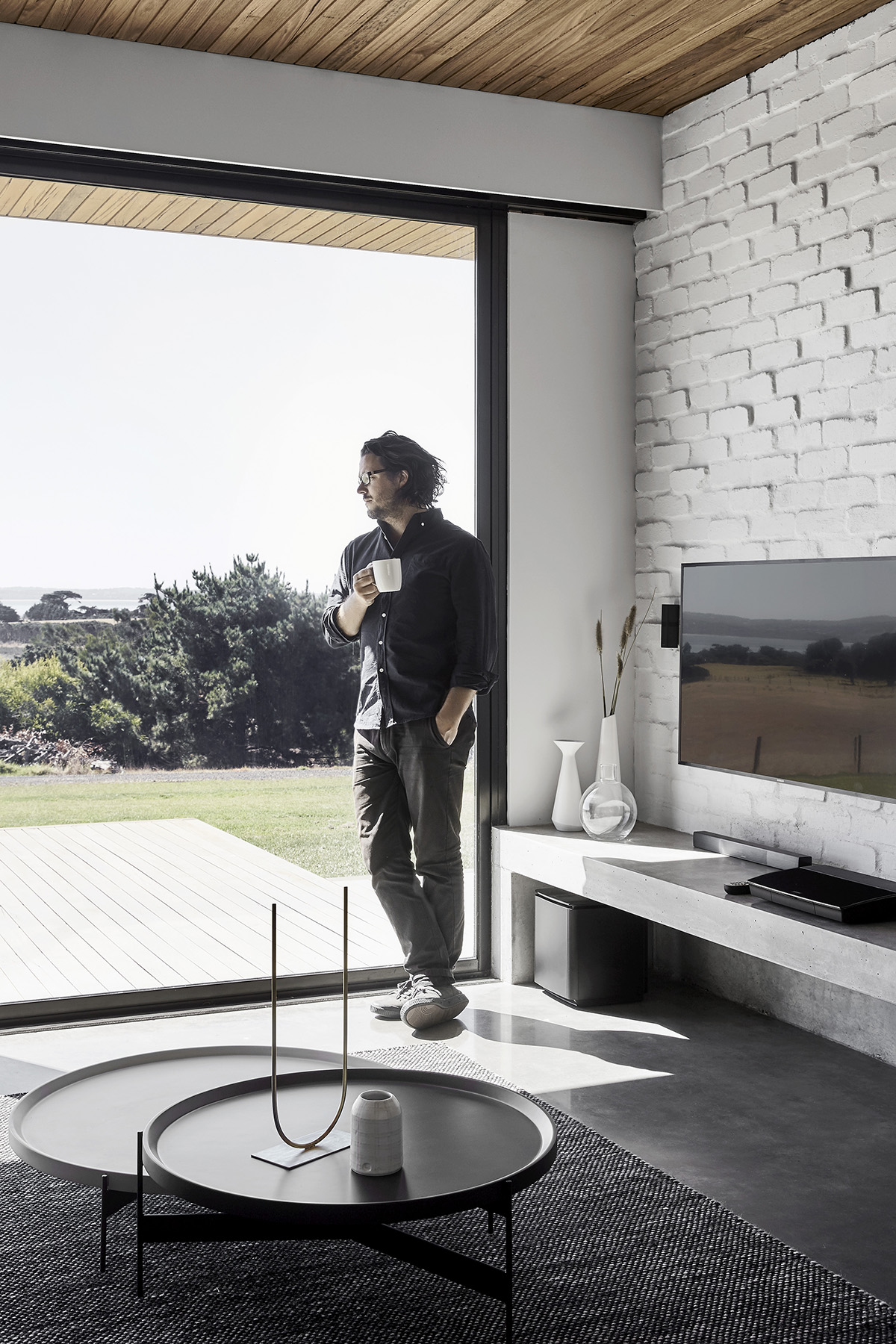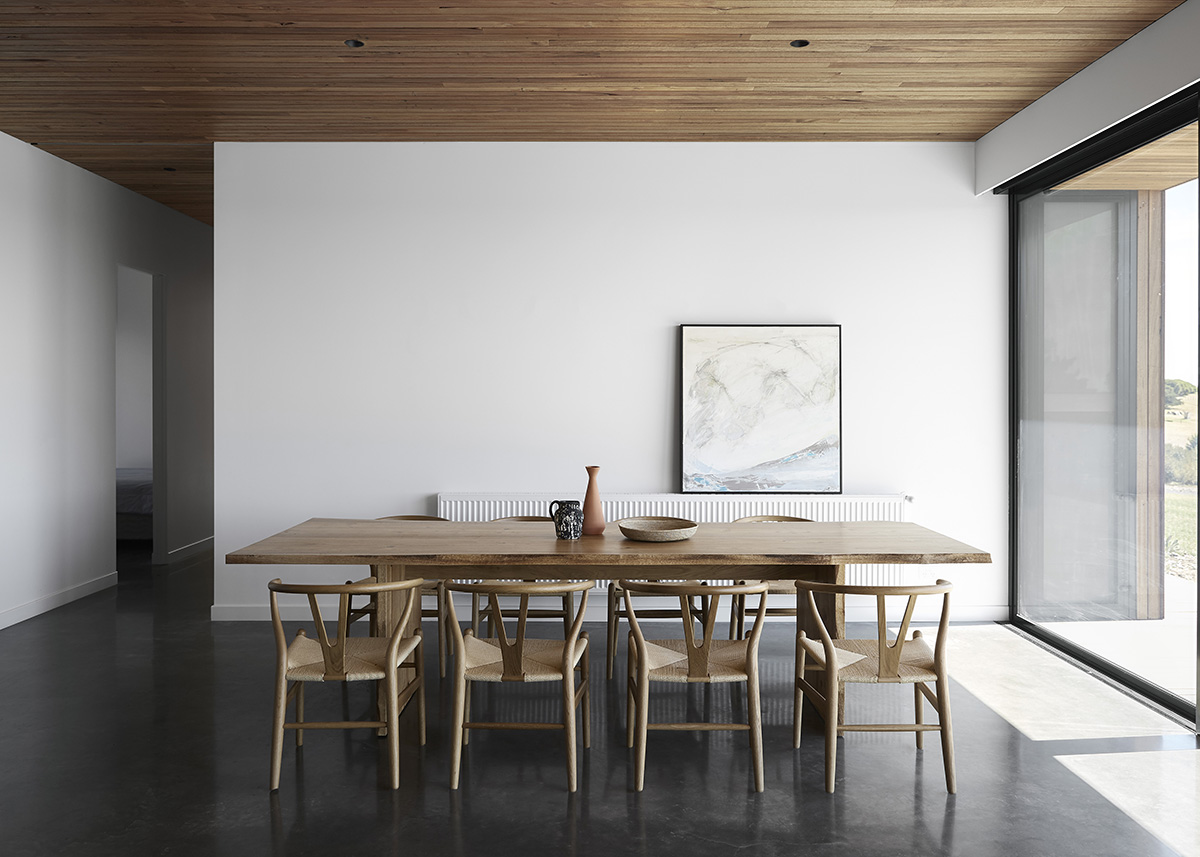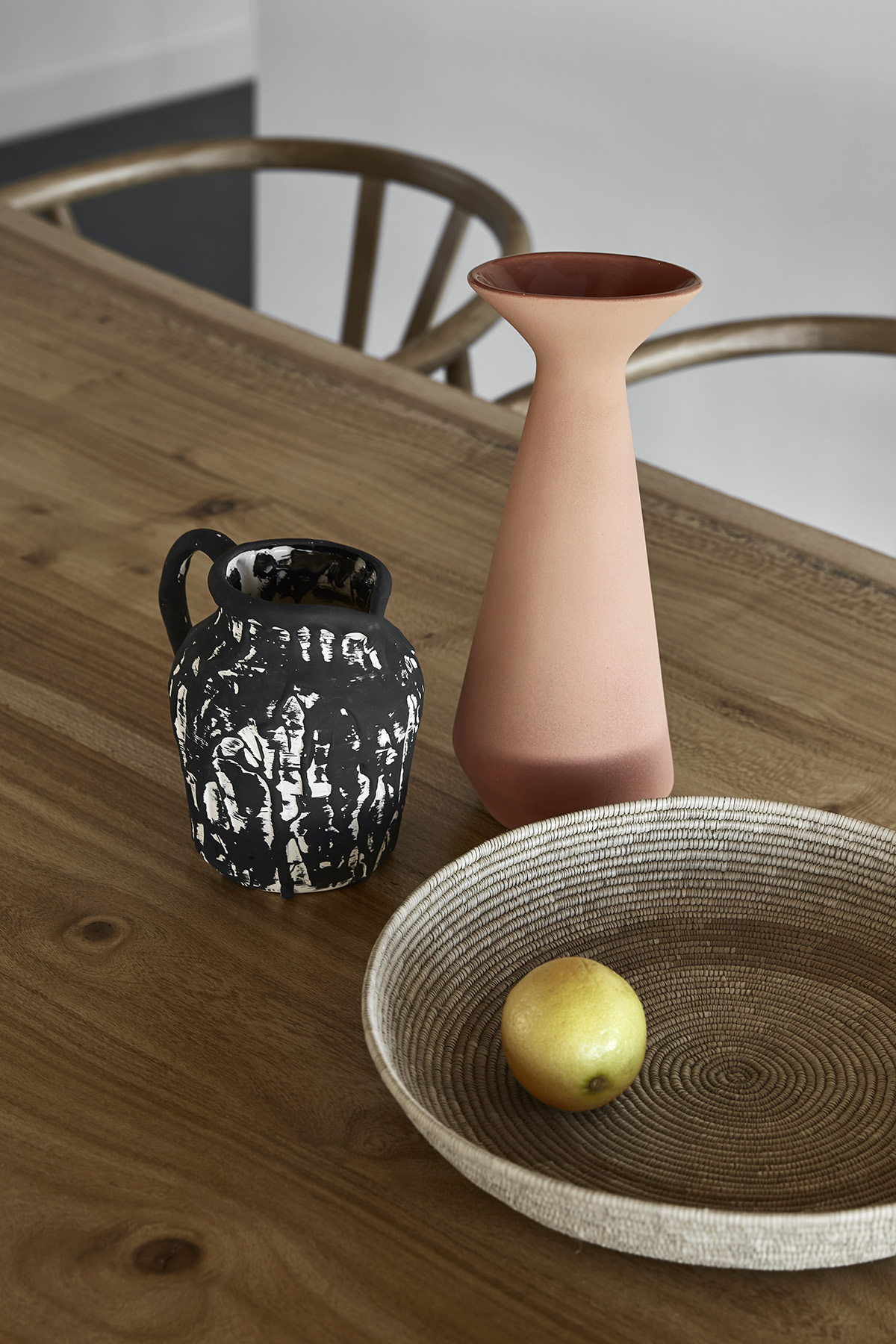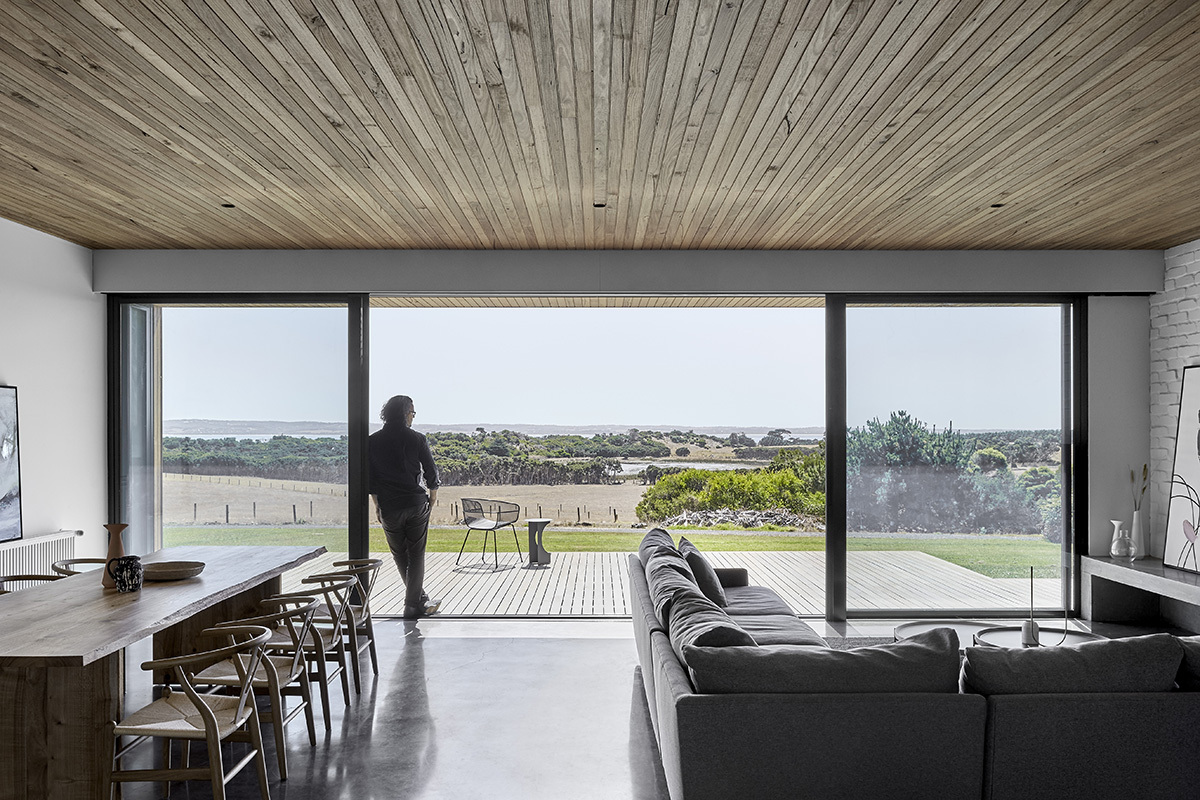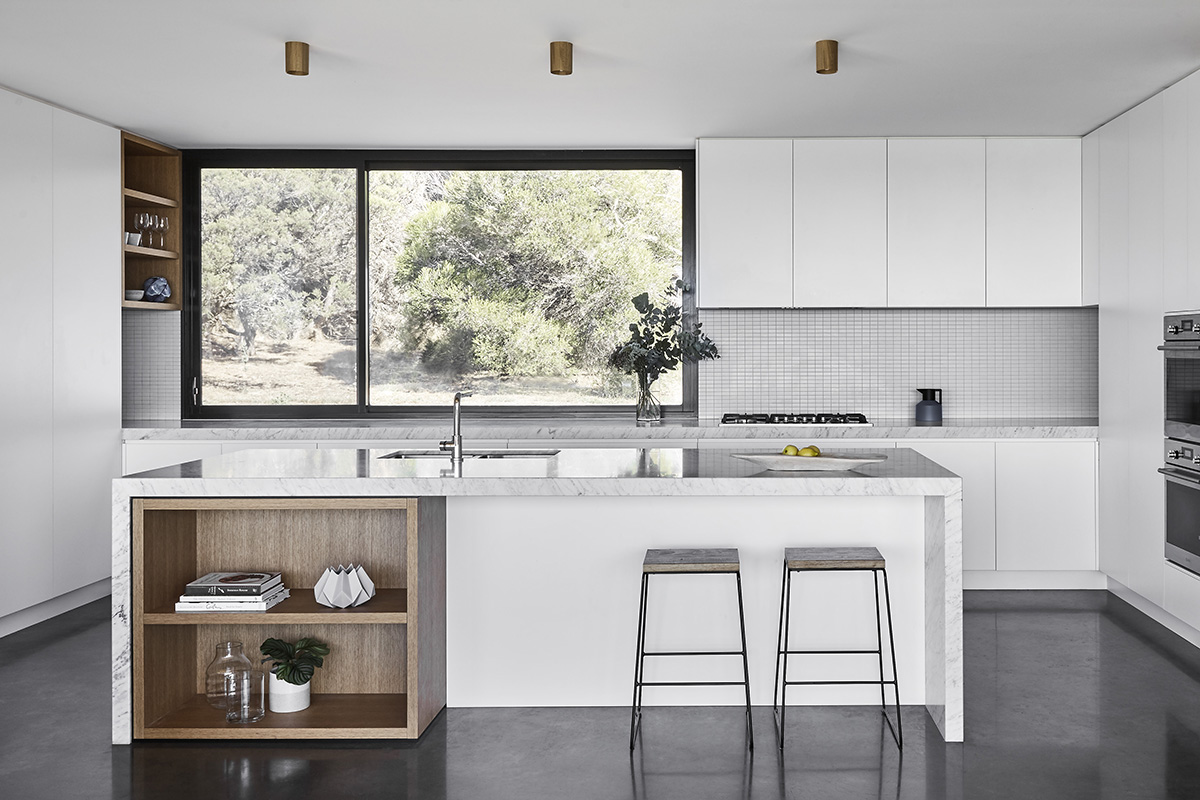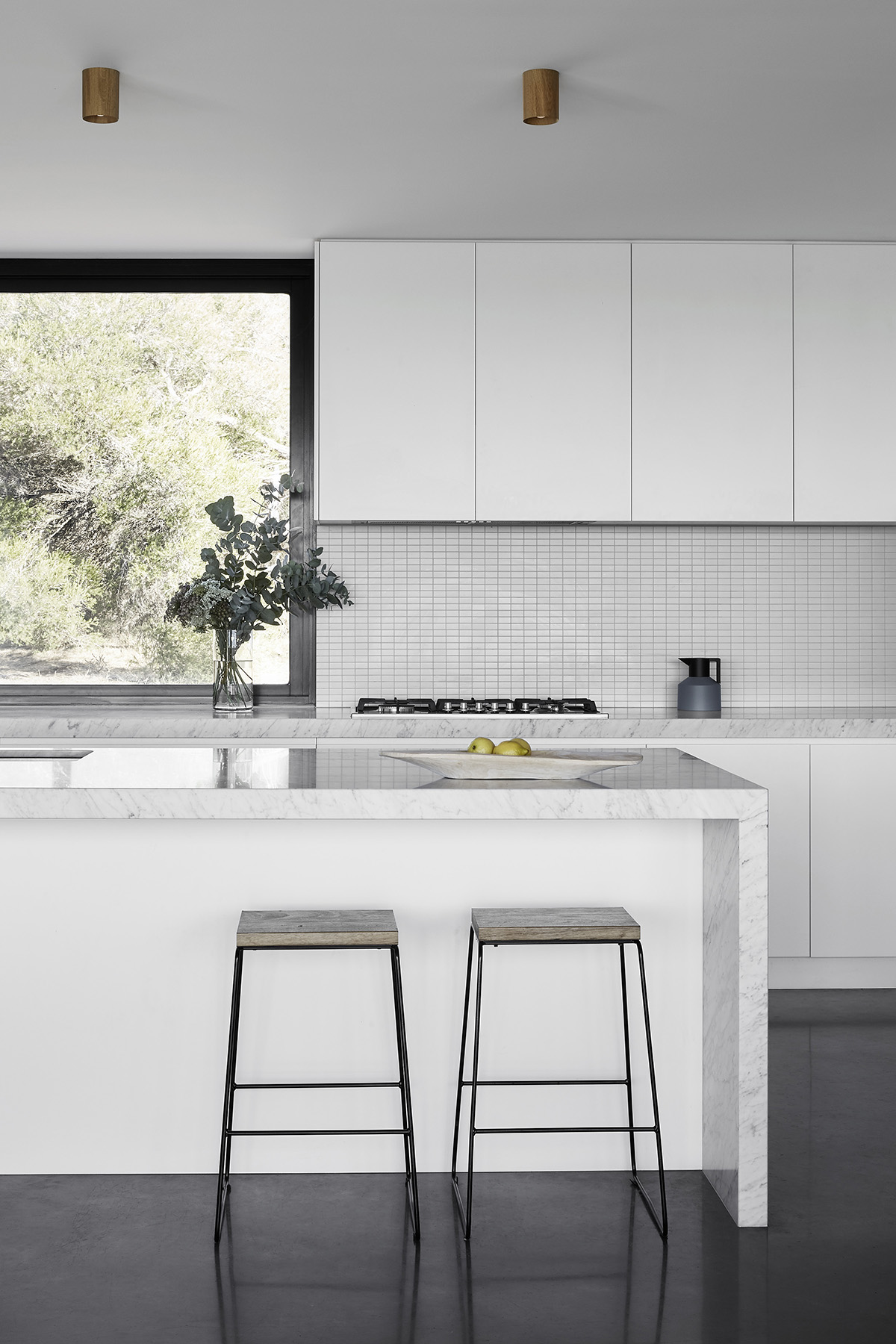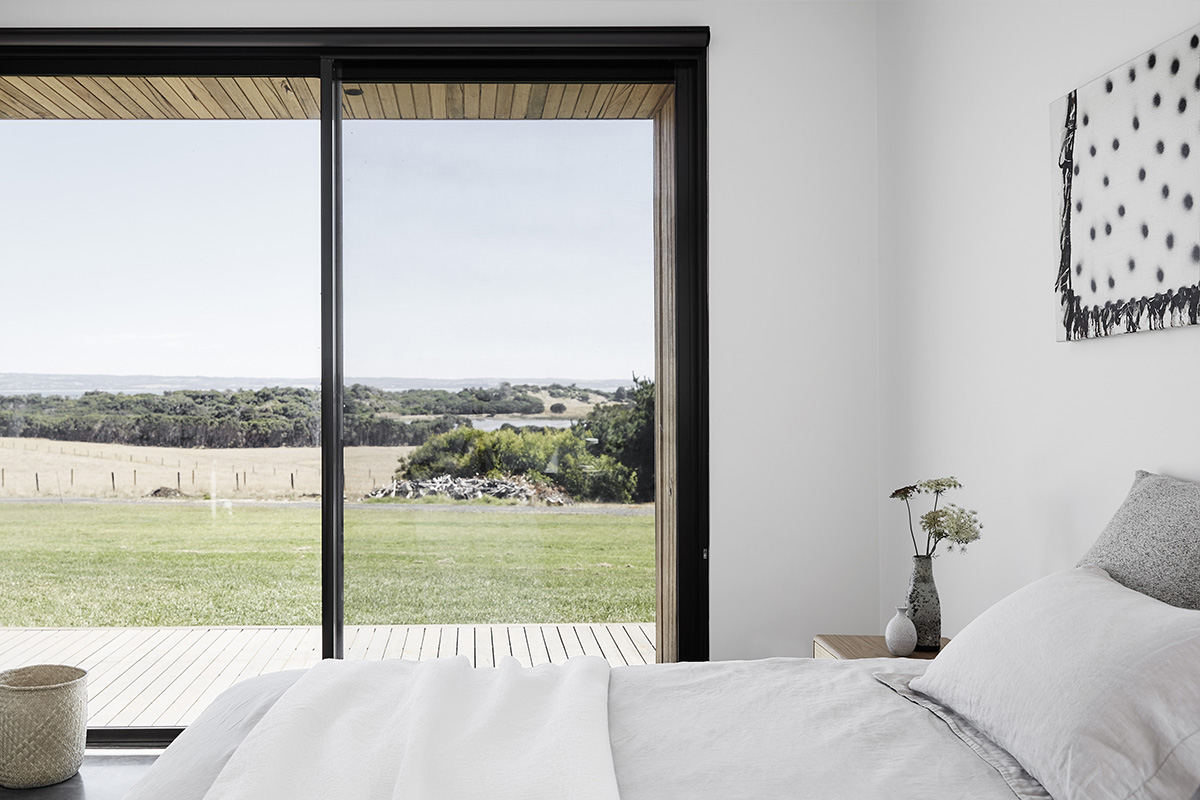 Photography by Lillie Thompson, styled by Jessica Lillico