How do you create a private oasis in an internal block of a suburban area? The Oasis by Starbox Architecture shows us how! Located in the seaside resort town of Hawley Beach, Tasmania, this home is basically enveloped around a pool to allow a shift in focus from the surrounding homes and instead divert it to the pavilion and water feature as you move through the house. Come with us as go on a full house tour!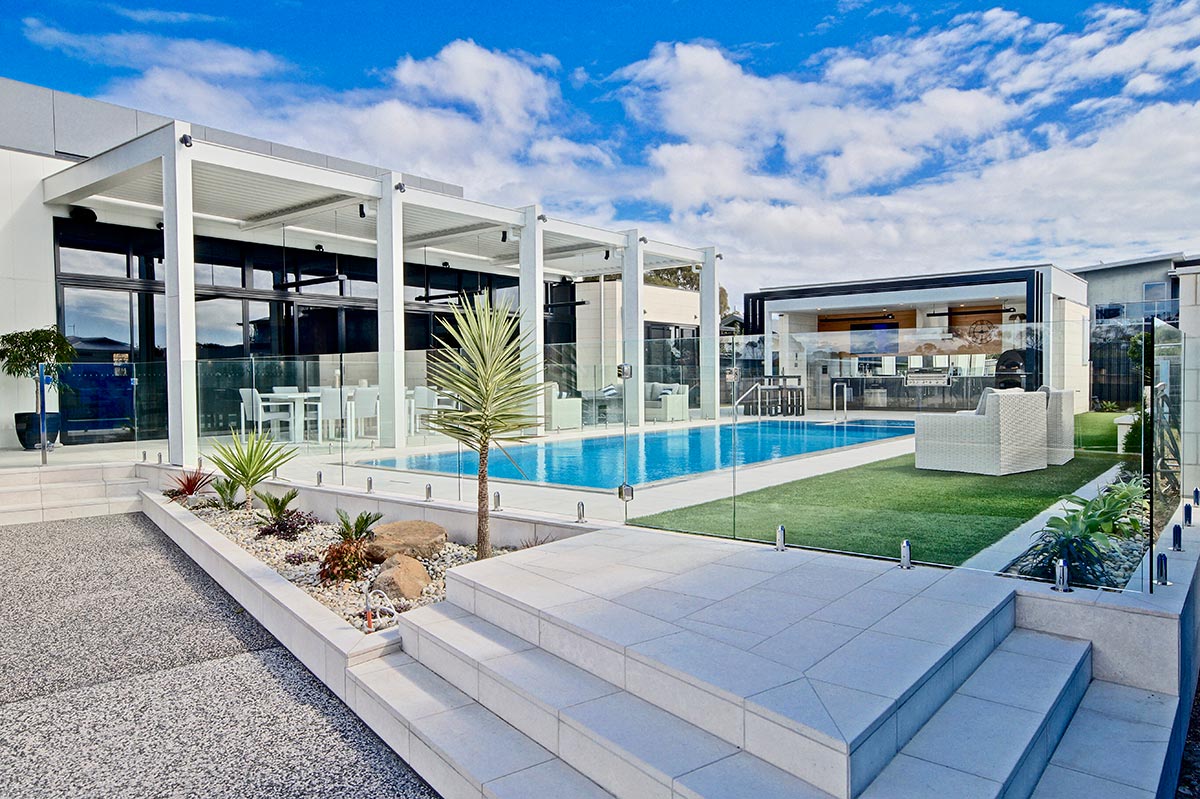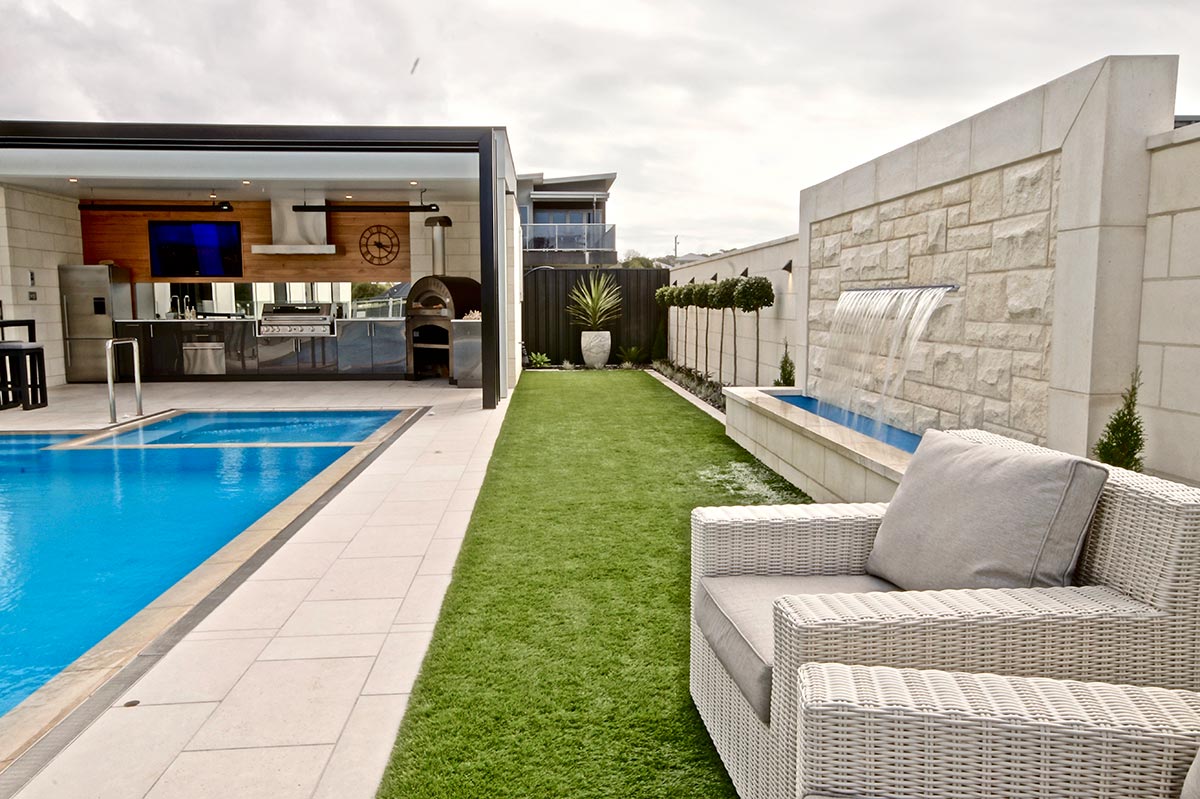 The brief was to create a private sanctuary due to the internal block and lack of water views. The home had to be a two-storey that included bedrooms, a guest room, multiple living rooms, a wine cellar, a home office, a workshop while outside incorporating a wet deck pool, outdoor BBQ pavilion, and a separate garage. The concept employs a modernistic approach on a typical coastal pad that resulted in a sophisticated simplicity that is layered with unique texture and elements.
"The building has a commanding presence, however, the use of repetitive structural elements and multiple façade layers softens it's otherwise large form. The shape of the building focuses on a welcoming, yet practical, and semantic entry from the internal driveway whilst wrapping itself around, providing a raised private courtyard." – Starbox Architecture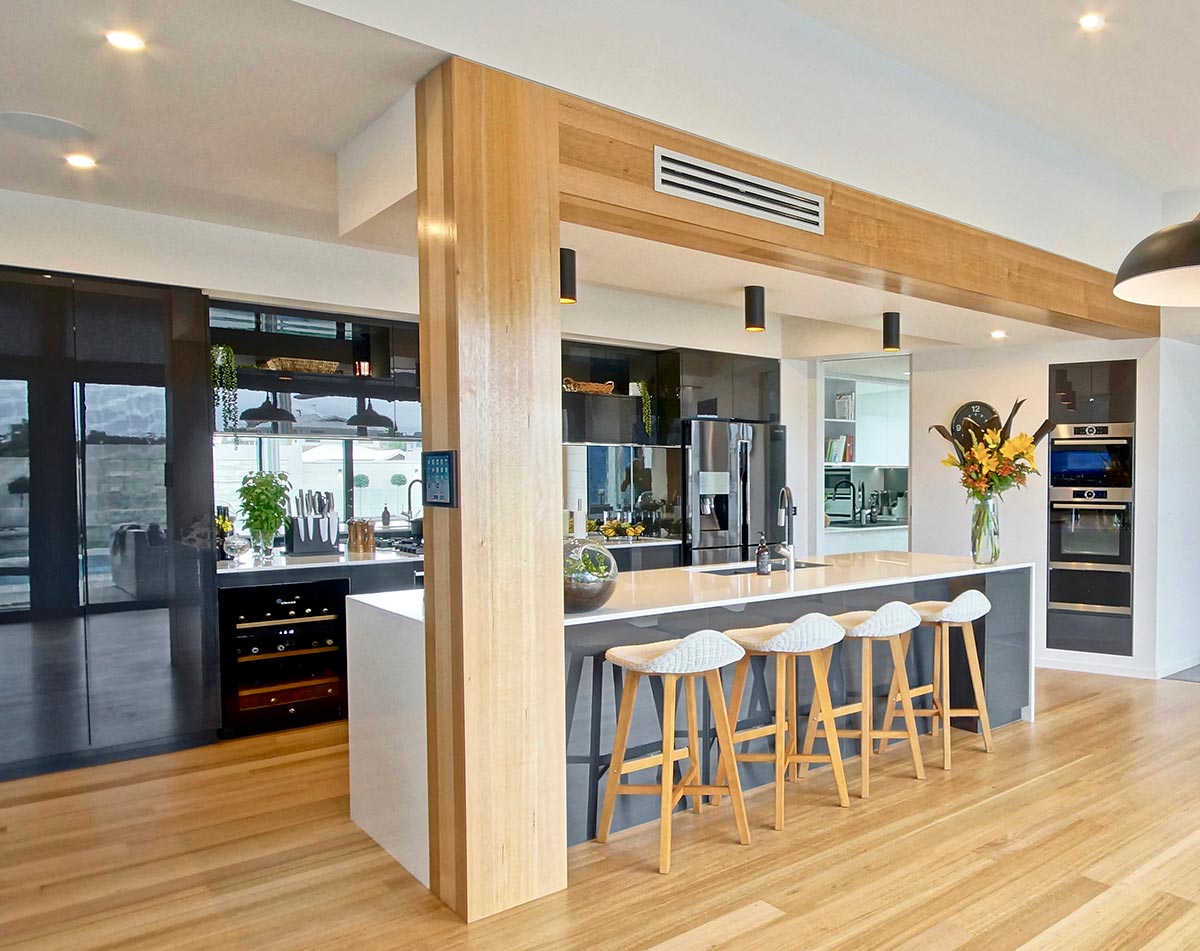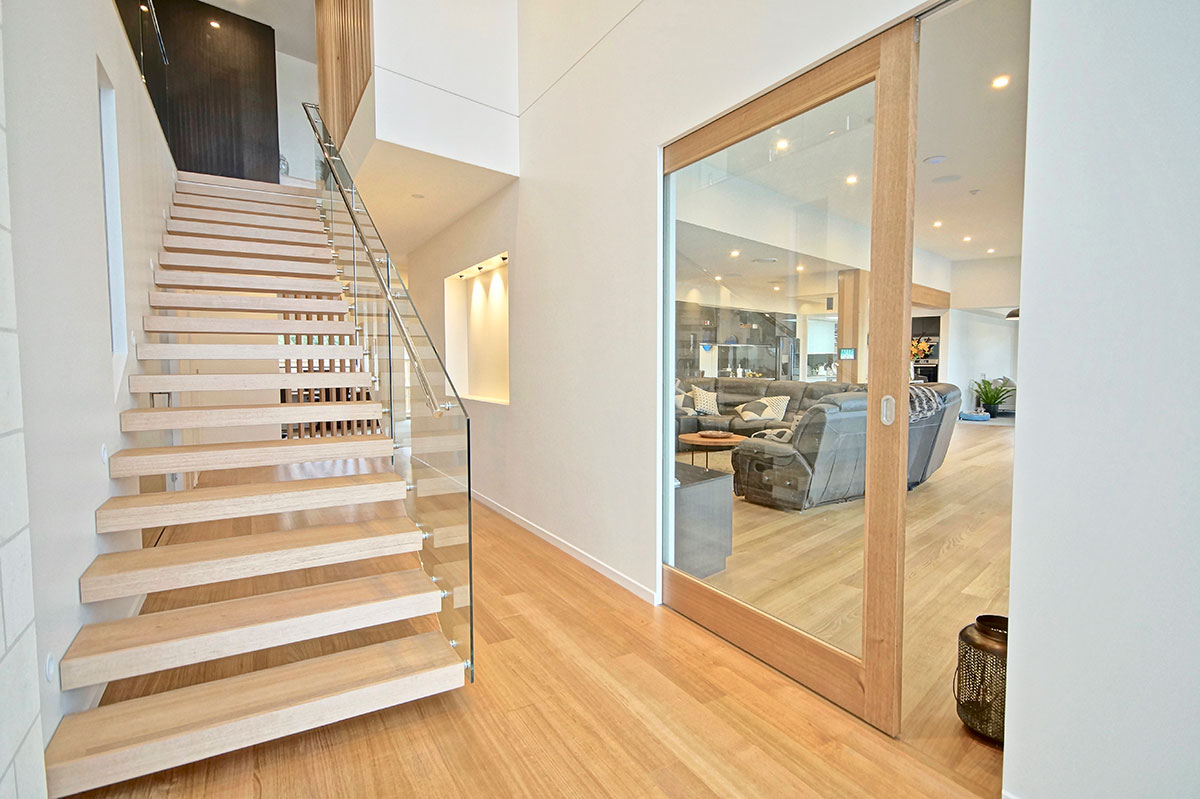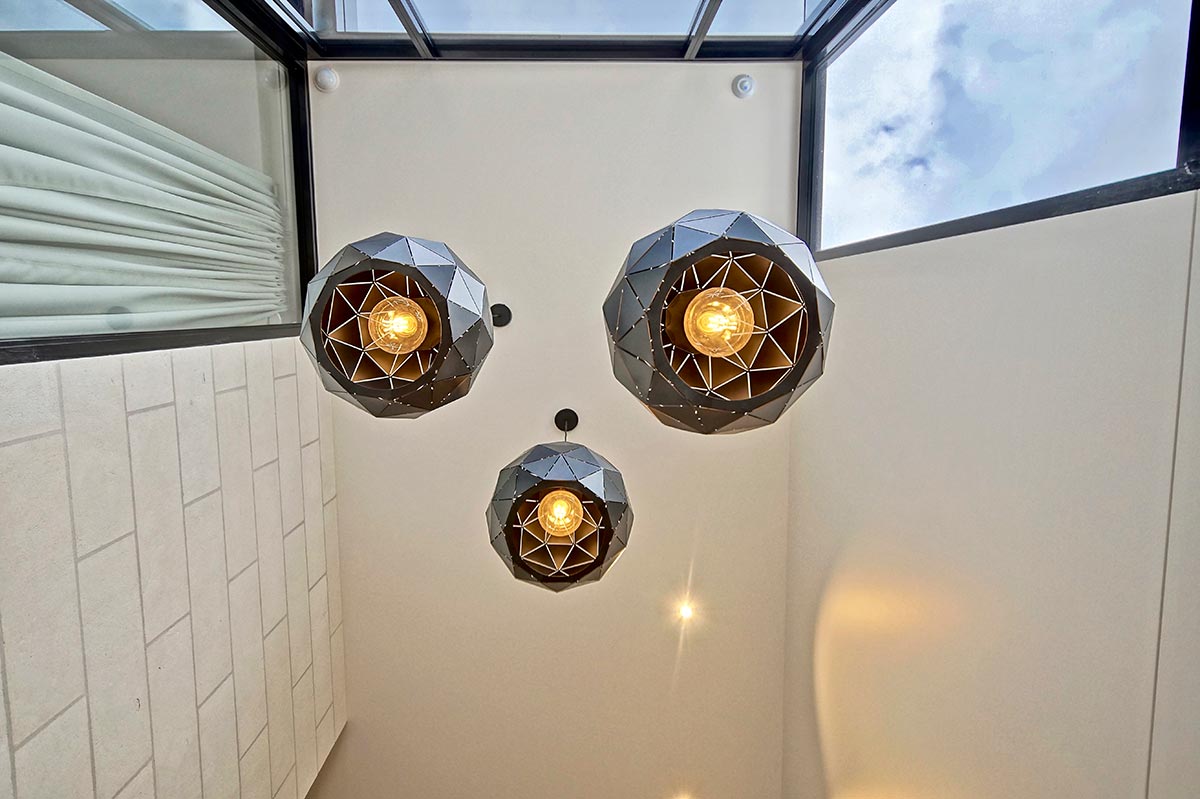 A certain warmth is shown upon entering the home, with the interior revealing a soft assembly of hardwood floors and white walls. This composition receives daylight openly through cleverly situated large floor to ceiling glazing that allows for tranquil and panoramic views to the peaceful refuge of Narawntapu National Park and picturesque Hawley Beach. The design of the structure responds well to these concerns and interacts with the elements to create natural comfort throughout the year.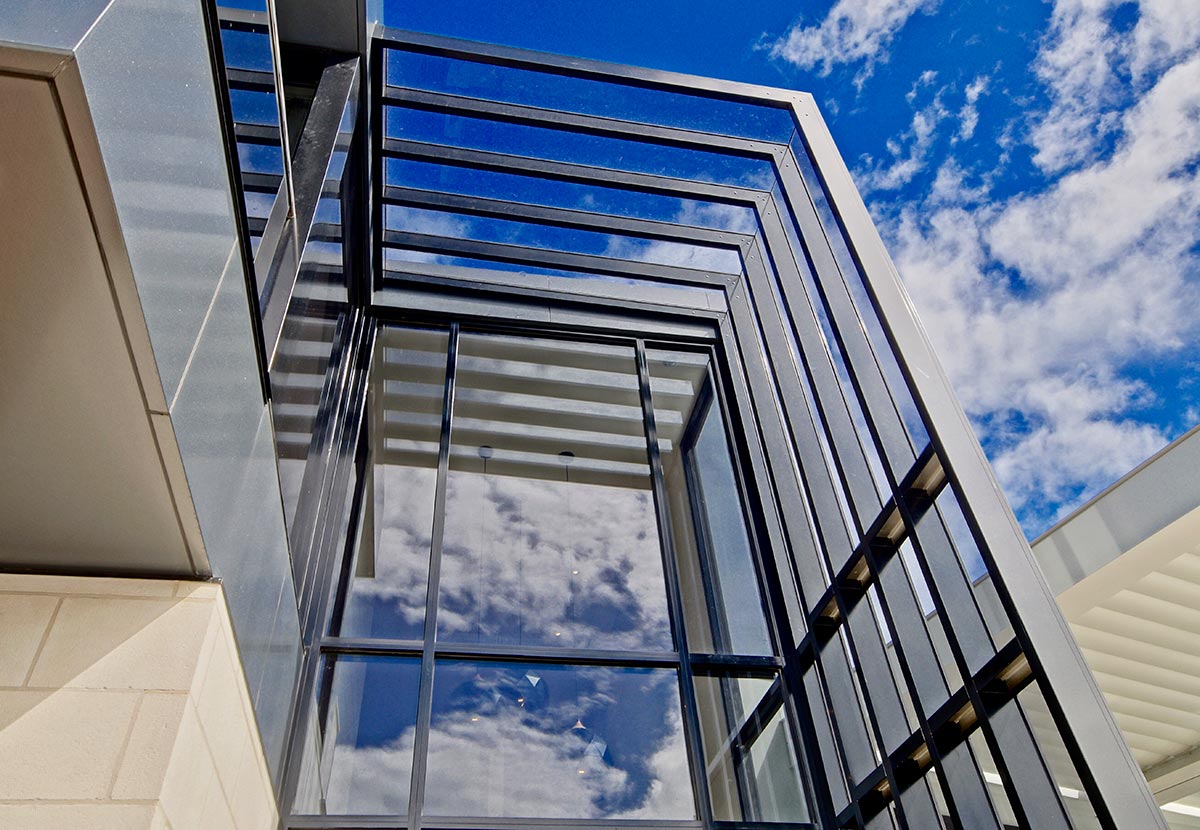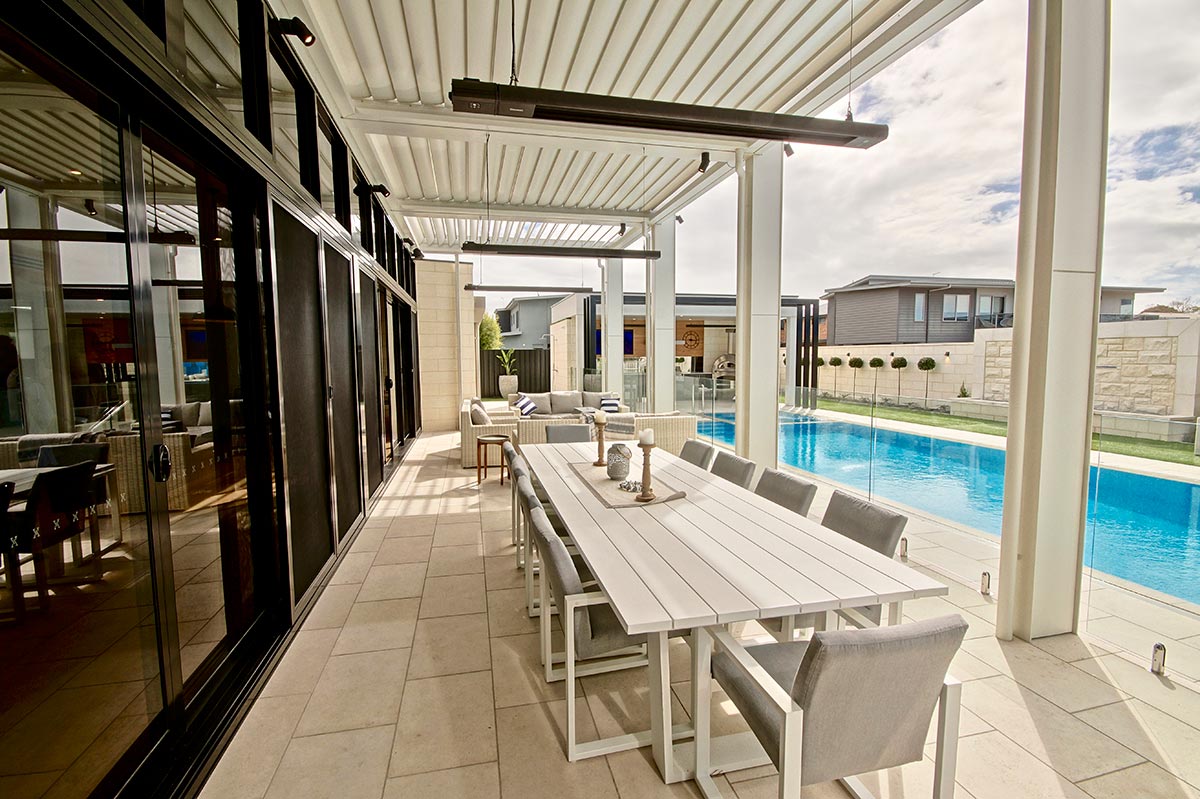 "The exterior materiality of the building uses natural limestone from South Australia on the ground floor to give the building solidity and texture. The upper floor is entirely clad with a metallic grey Alucobond, which subtly changes shades of colour during the day. These particular materials were chosen to be durable and low-maintenance and importantly, to withstand the coastal elements thrown at them." – Starbox Architecture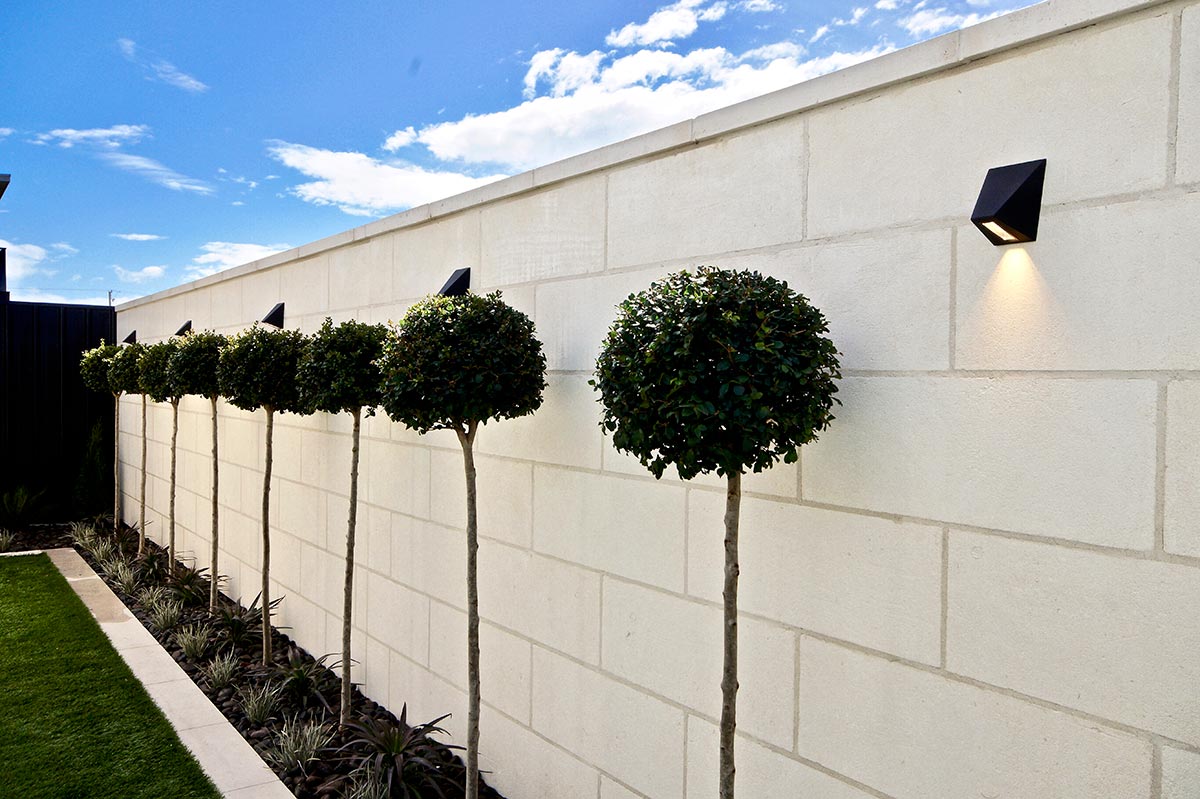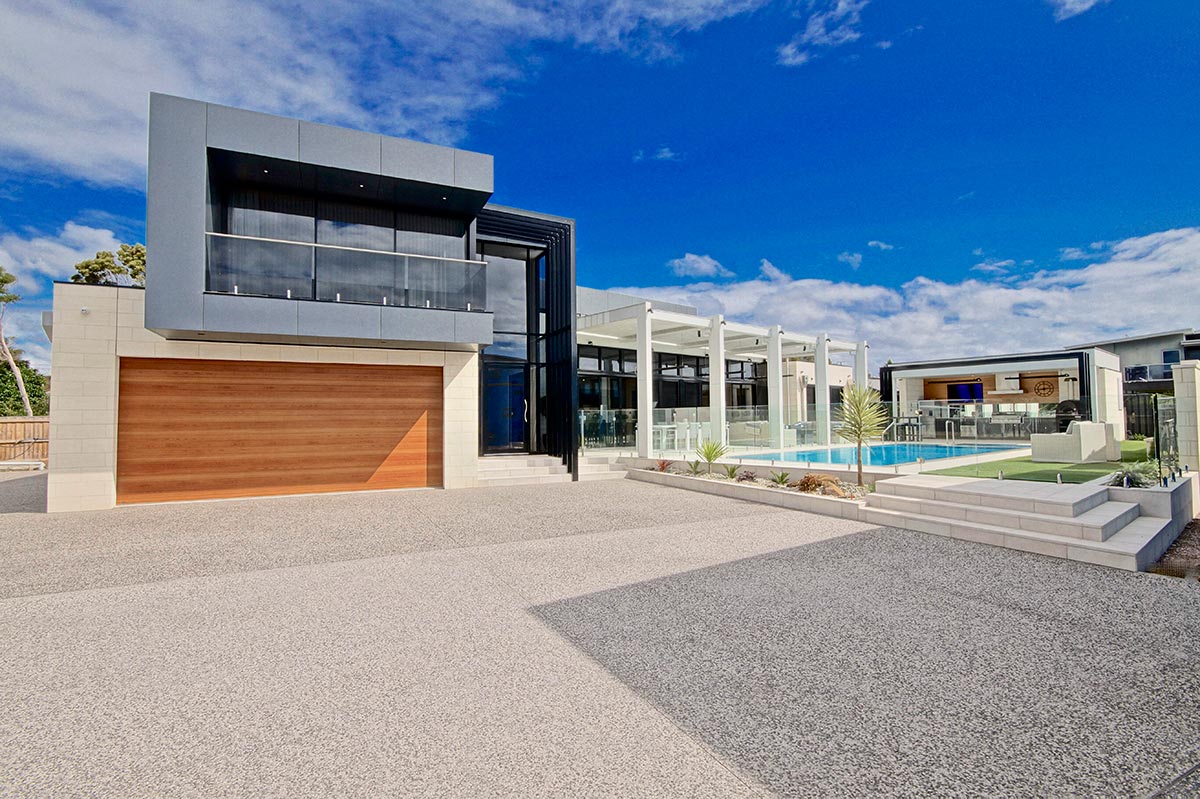 Starbox Architecture did not only create a beautiful and functional home but also designed it to create a closer connection with the beach, and away from a suburban ambience. With its contemporary design and carefully considered use of materials, this home is truly a coastal town haven!
House Project: The Oasis
Architect: Starbox Architecture
Location: Hawley Beach, Tasmania
Type: New Build
Photography: Michael Nesham