Get ready for a design packed visit to Sydney! We visit Interior Designer Shannon Vos and sneak inside his home for a cheeky tour of his pad and pool, featuring a recent art collaboration with Blacklist. From the streets of Cronulla we check out Ovolo 1888 Darling Harbour before taking an exclusive look inside an architect's own home. Vivian Marston from Marston Architects talks us through the design concept behind her home, A&M Houses in Fairlight and you will simply not believe the view! There's plenty of design goodness for your eyeballs in this one, enjoy!
Shannon Vos is an interior designer, previously featured on our Meet the Maker and who you probably remember from his time on The Block. We visited his family home in Sydney to check out a unique collaboration he recently completed at the bottom of his pool. Teaming up with Nathan Johnson from Blacklist, Shannon painted a mural to create a colourful one-of-a-kind swimming hole. We loved the relaxed, coastal style of Shannon's home and it was such a pleasure to have a look inside his space and learn about his upcoming renovations.
In between home snoozing we needed to make sure we slept in style as well, so we headed to Ovolo 1888 Darling Harbour. The former woolstore has been reimagined with Ovolo's signature twist to create a triumph of restoration and a new genre of hotel.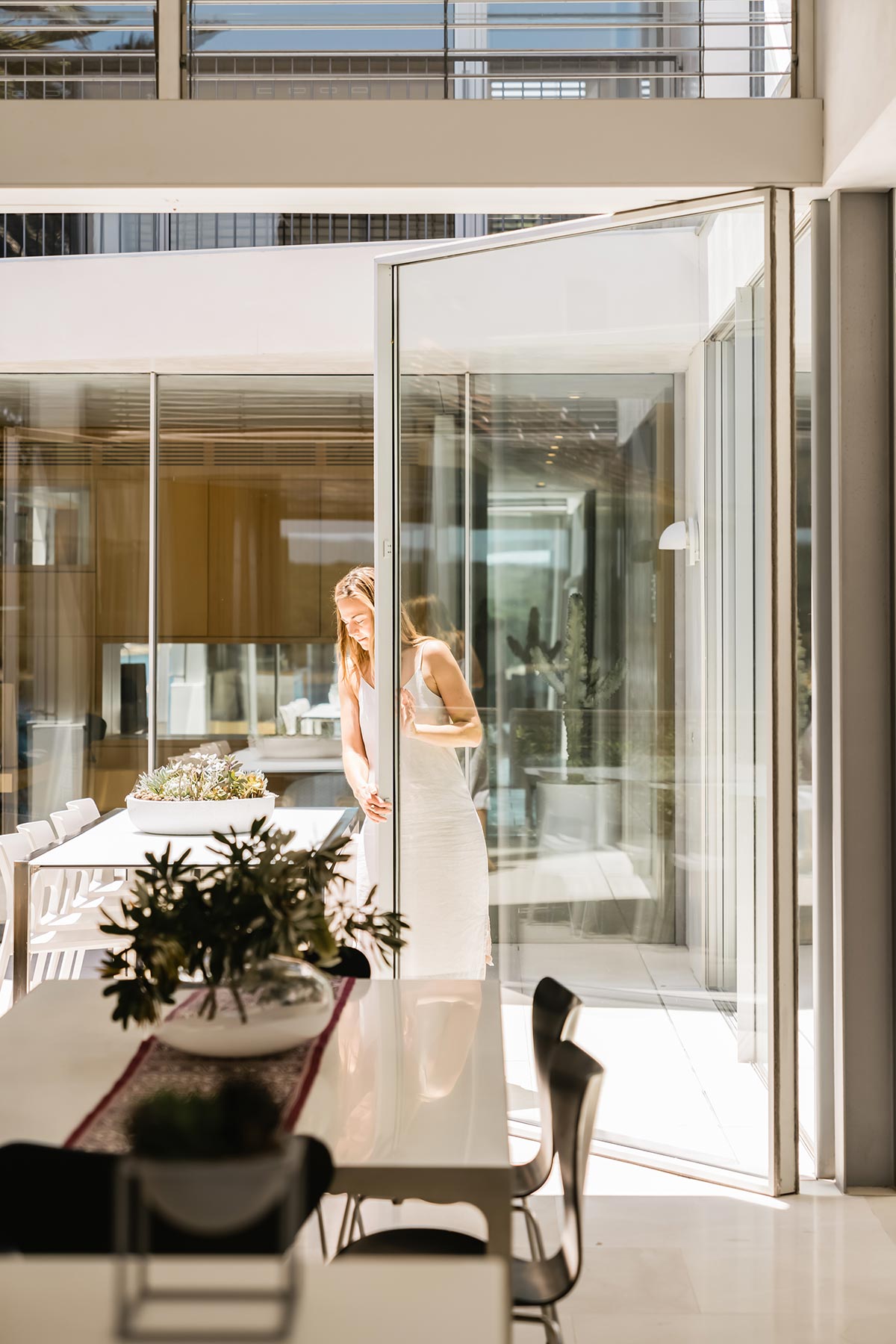 To cap off an epic design stay in Sydney we headed north to Fairlight to check out the A&M Houses. Formally one house, the team at Marston Architects spearheaded by Vivian Marston developed the site to design and build two houses. We had an exclusive chat with Vivian about the design and build process. Be sure to watch next week when we take you on an all access pass through the A&M Houses in episode 36 of Let Us In. Subscribe to our YouTube channel so you don't miss it! We'll see you next time.
Photography: Jonno Rodd
Video: Hunting for George