Located in Brighton East in Victoria, Brighton 7 by InForm is a new family home that boasts generous proportions, a monochromatic exterior, and effortlessly luxurious interiors. The structure attracts interest with its sculptural beauty and conscientious use of materials on a prominent corner location. Let's take a closer look!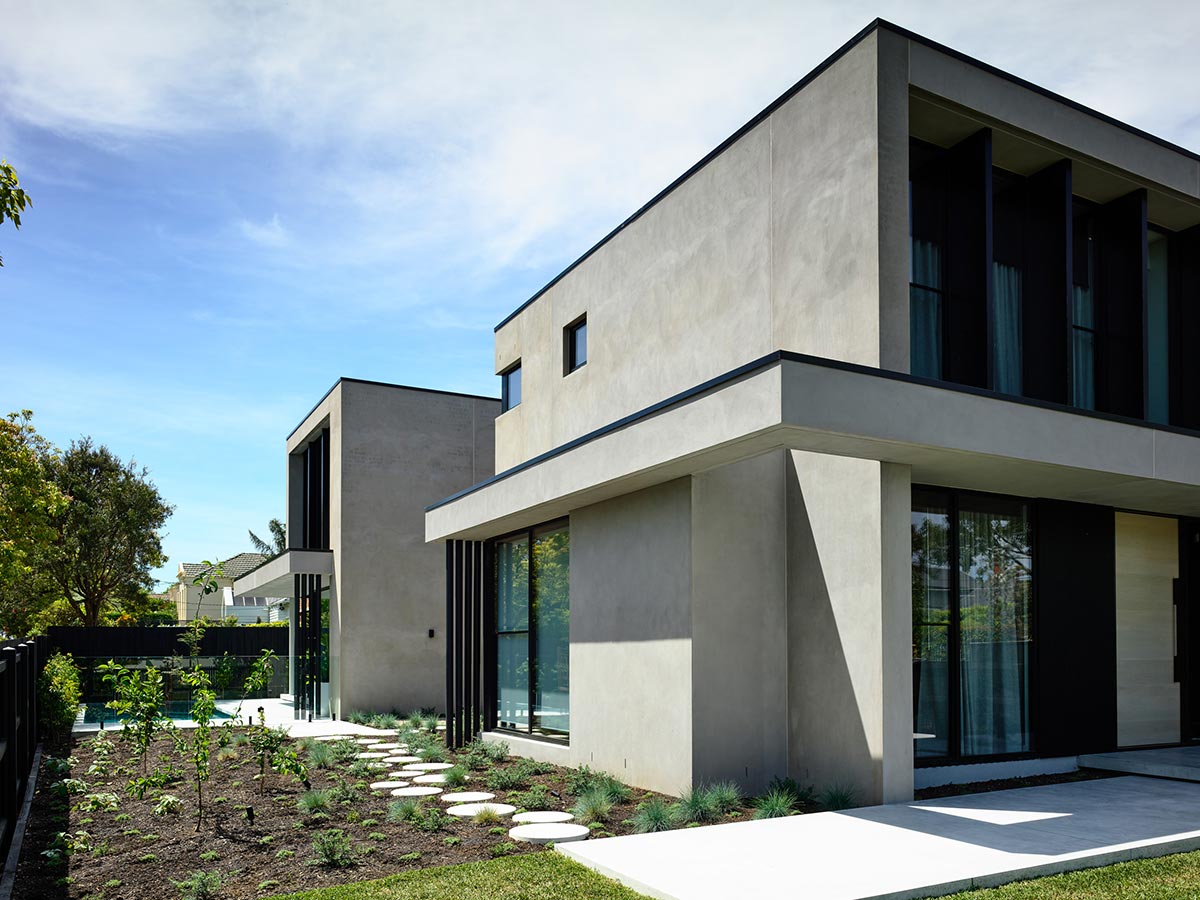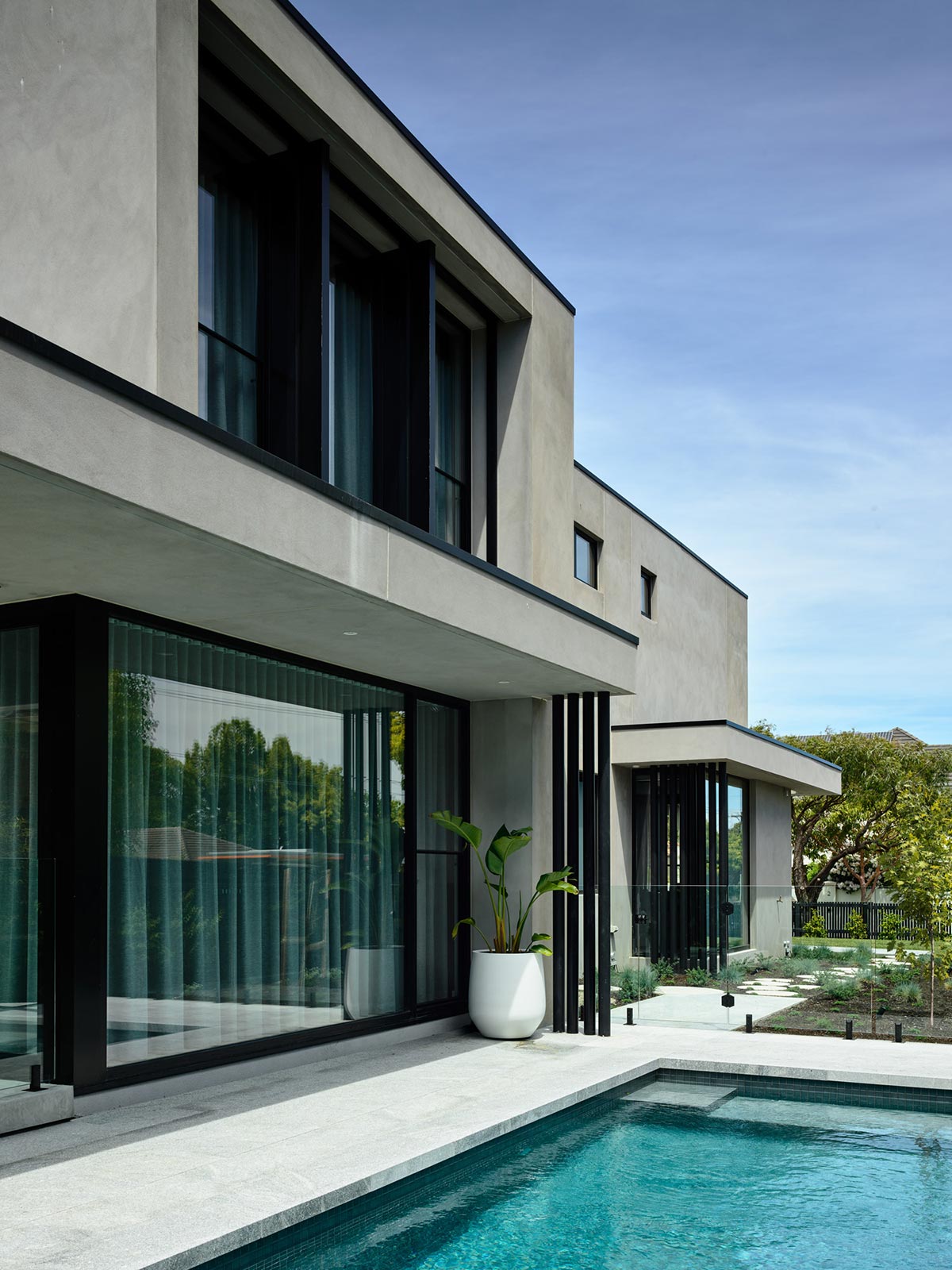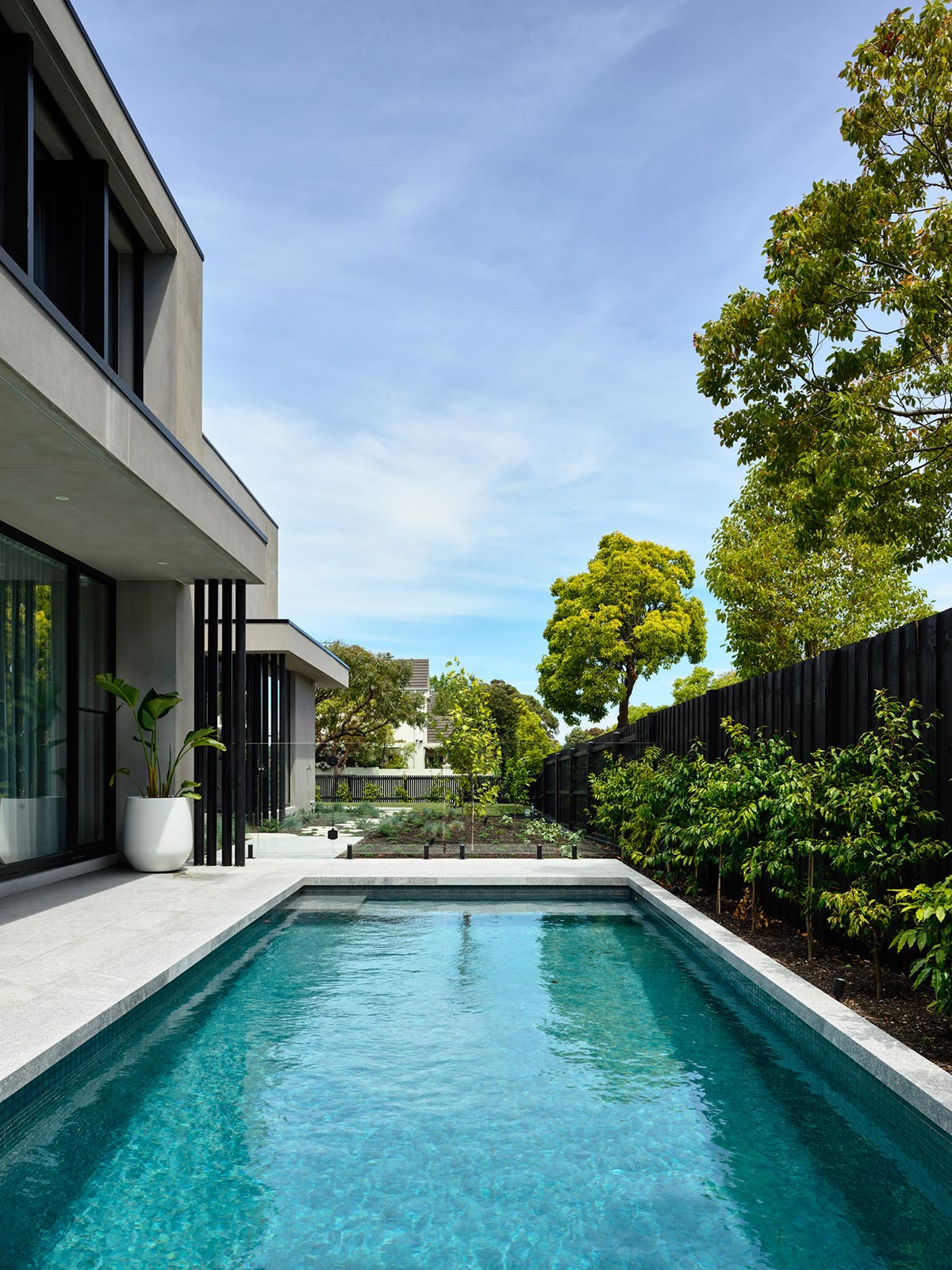 On the outside, a bold, sculptural composition of cement render and glass fosters a close link to the extensive garden. Apart from fine black steel details, the only variance on the monochromatic exterior is the black timber garage door that wraps into the entry space. This imposing residence addresses its corner site as two double storey monoliths, connected by a glazed stairwell overlooking a central garden.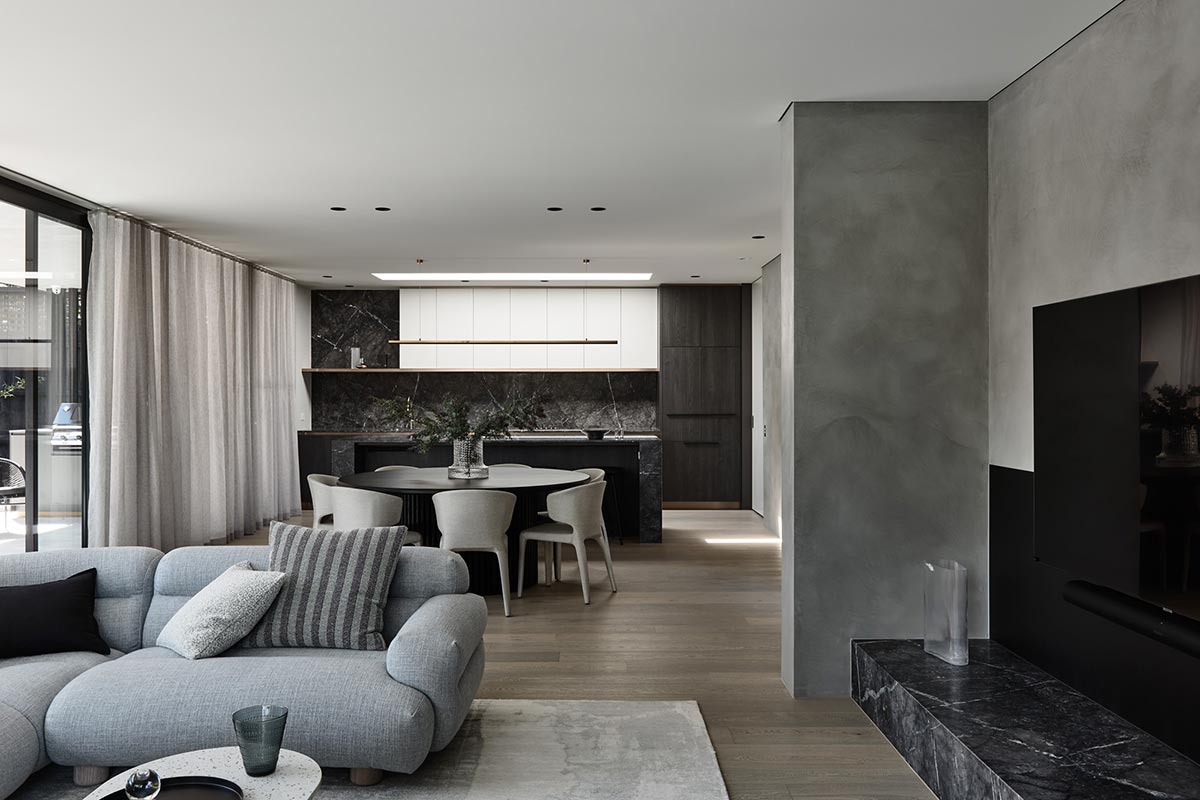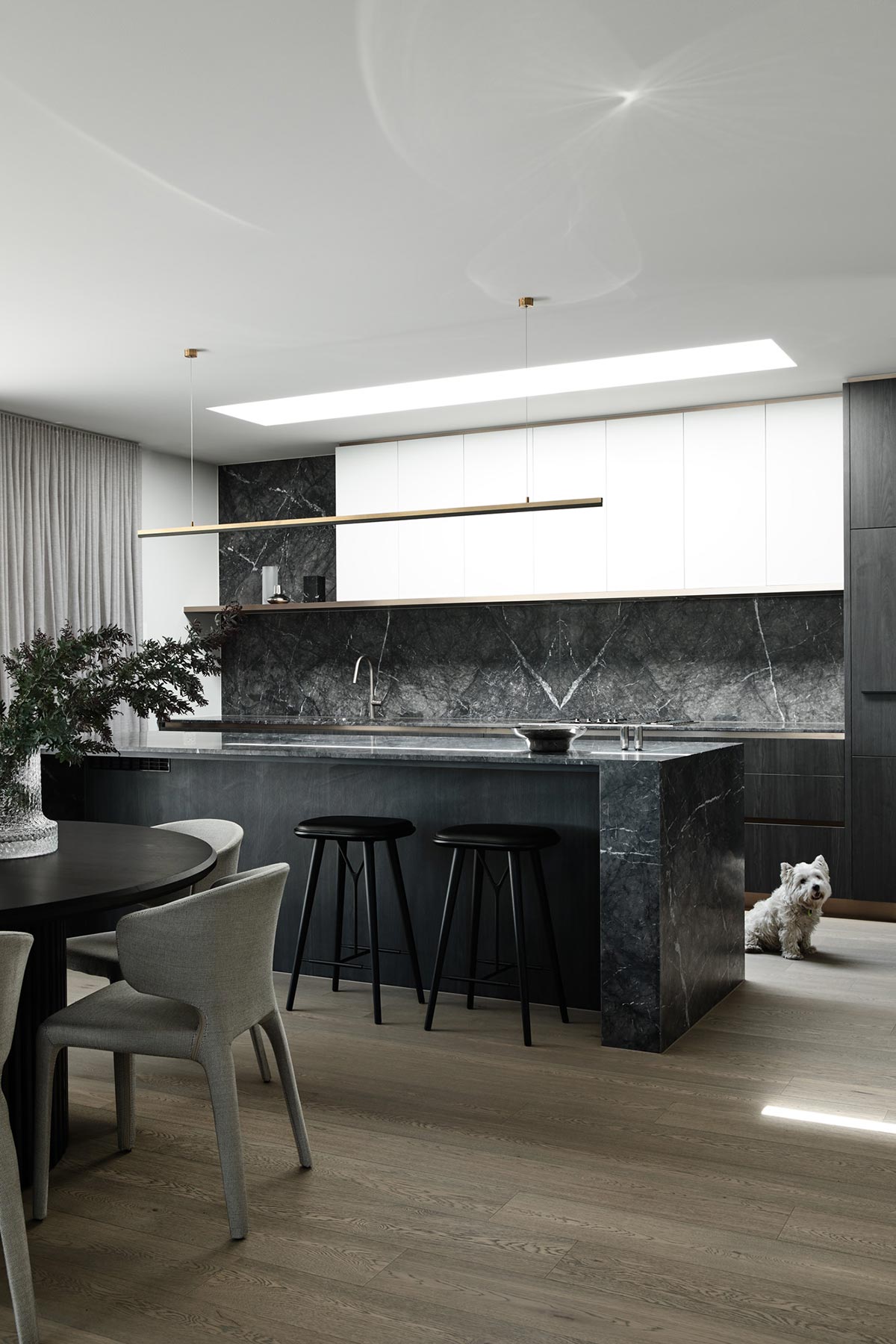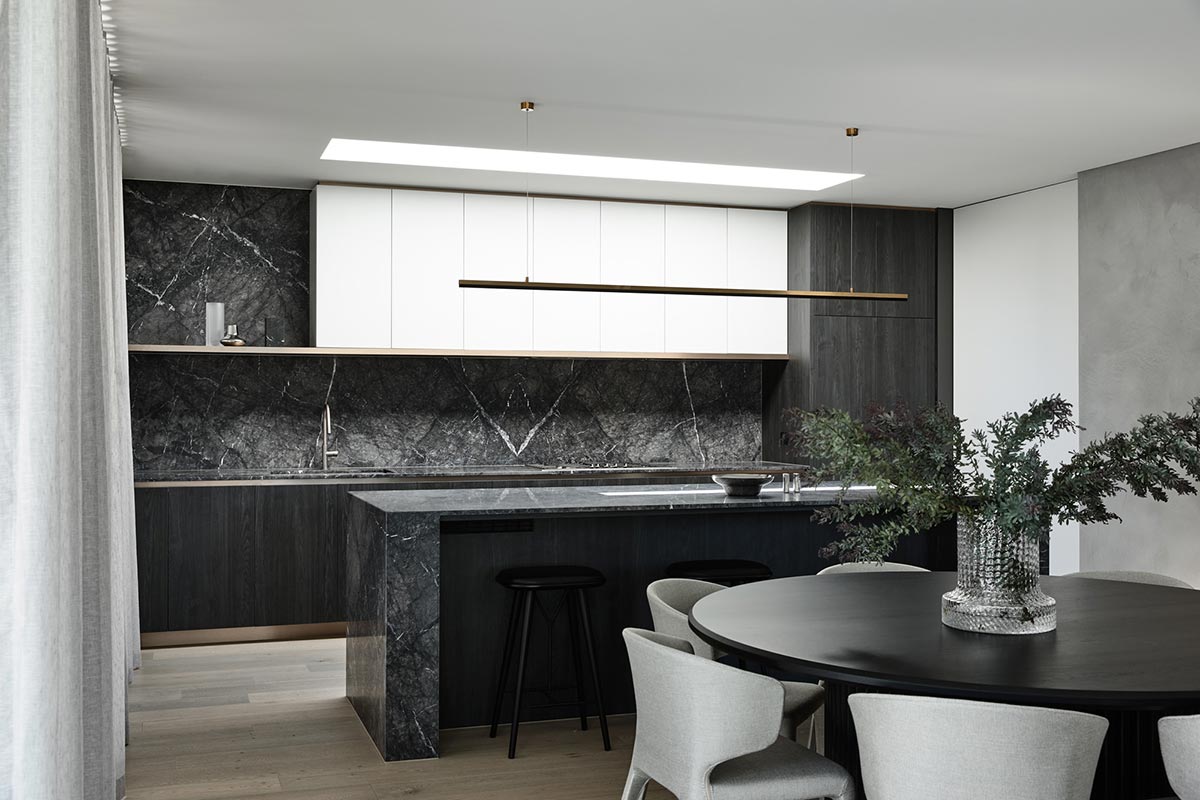 The open-plan kitchen and living area on the north open to a large loggia with views of the pool on the west. The space is bright, airy, and light-filled with floor to ceiling glazing. The ground floor also has a lounge and study with views of the courtyard, while the first floor has all four bedrooms. The interior features a traditional palette of oak wood floors and mostly dark joinery, with a lavish amount of feature marble.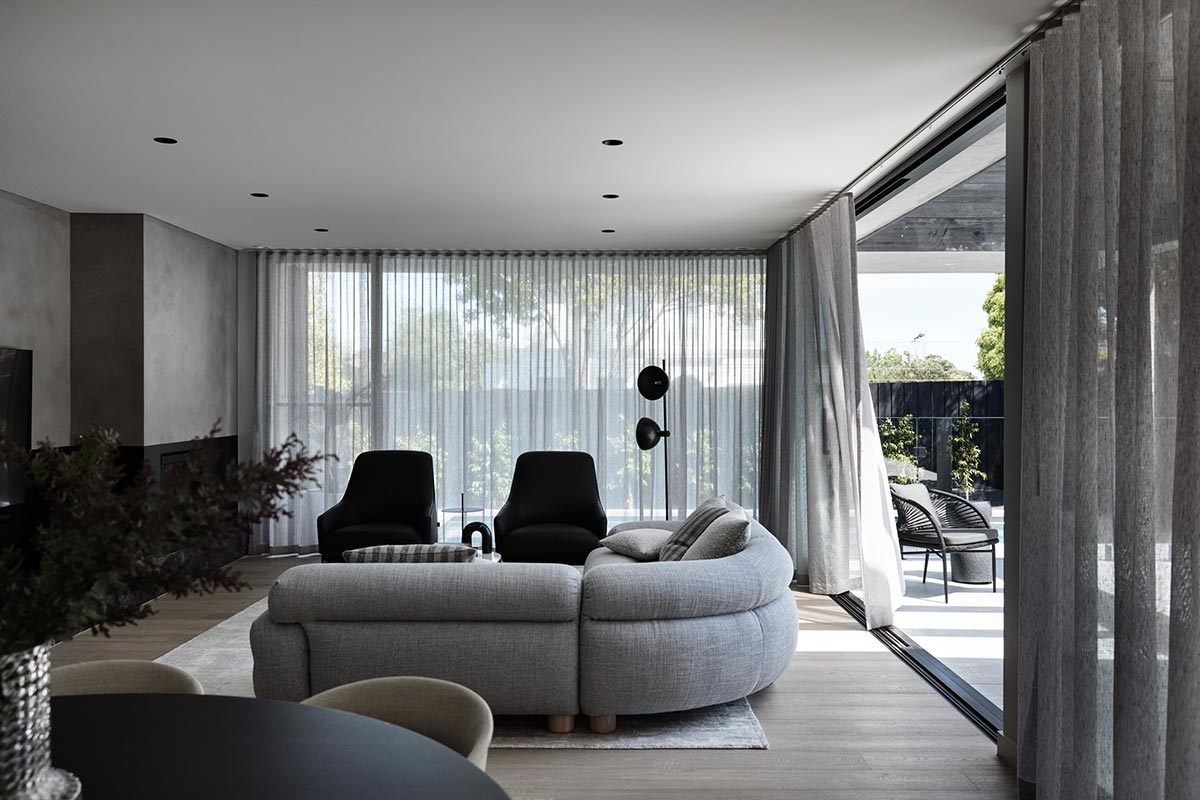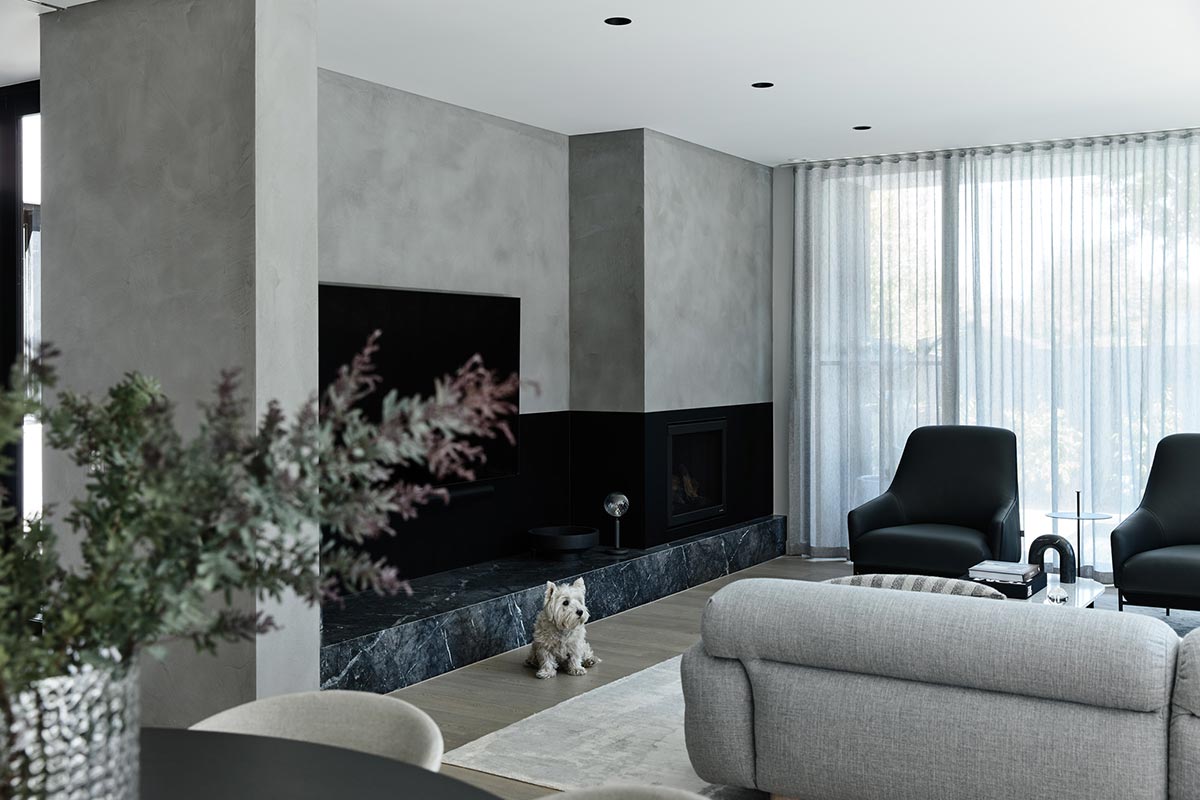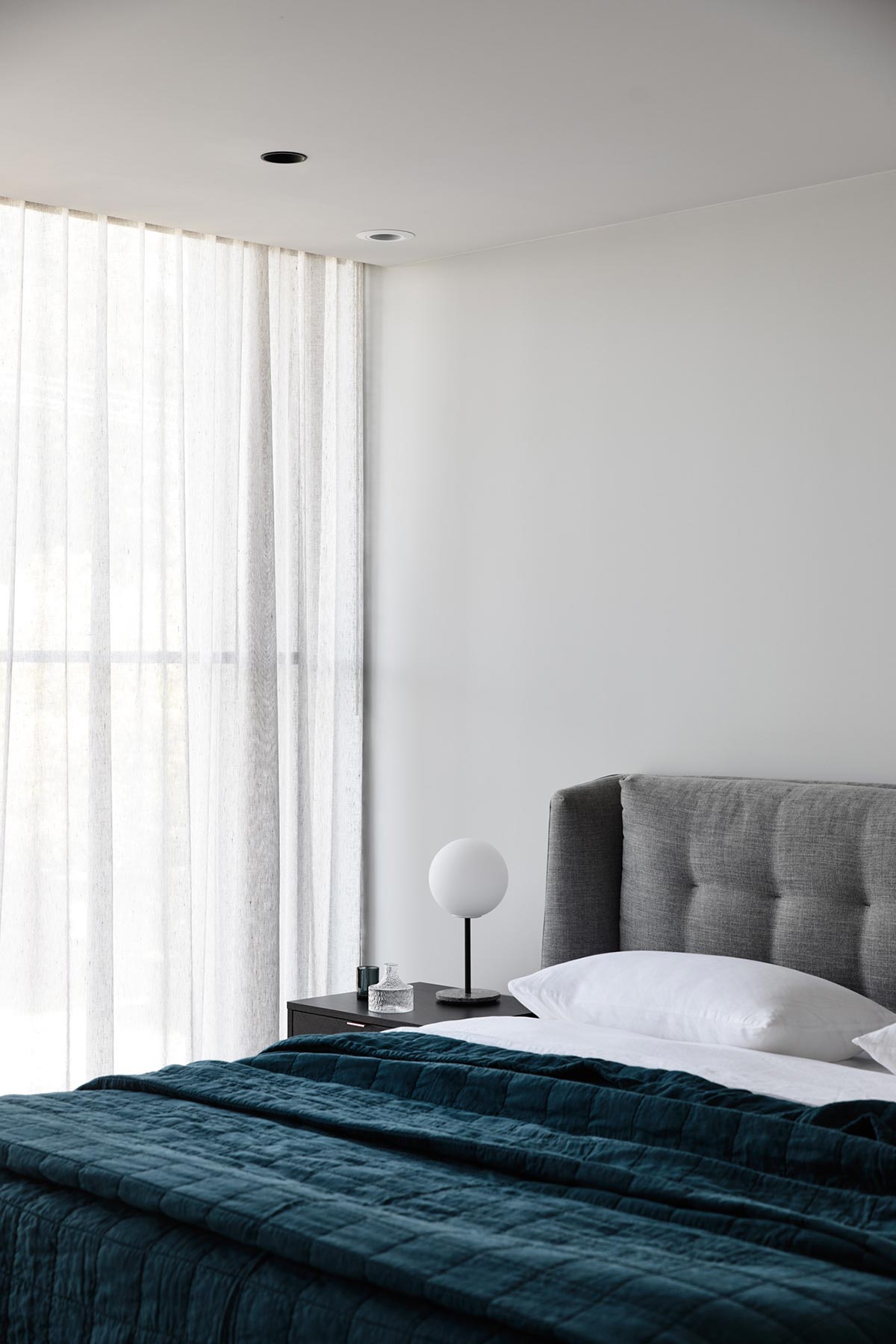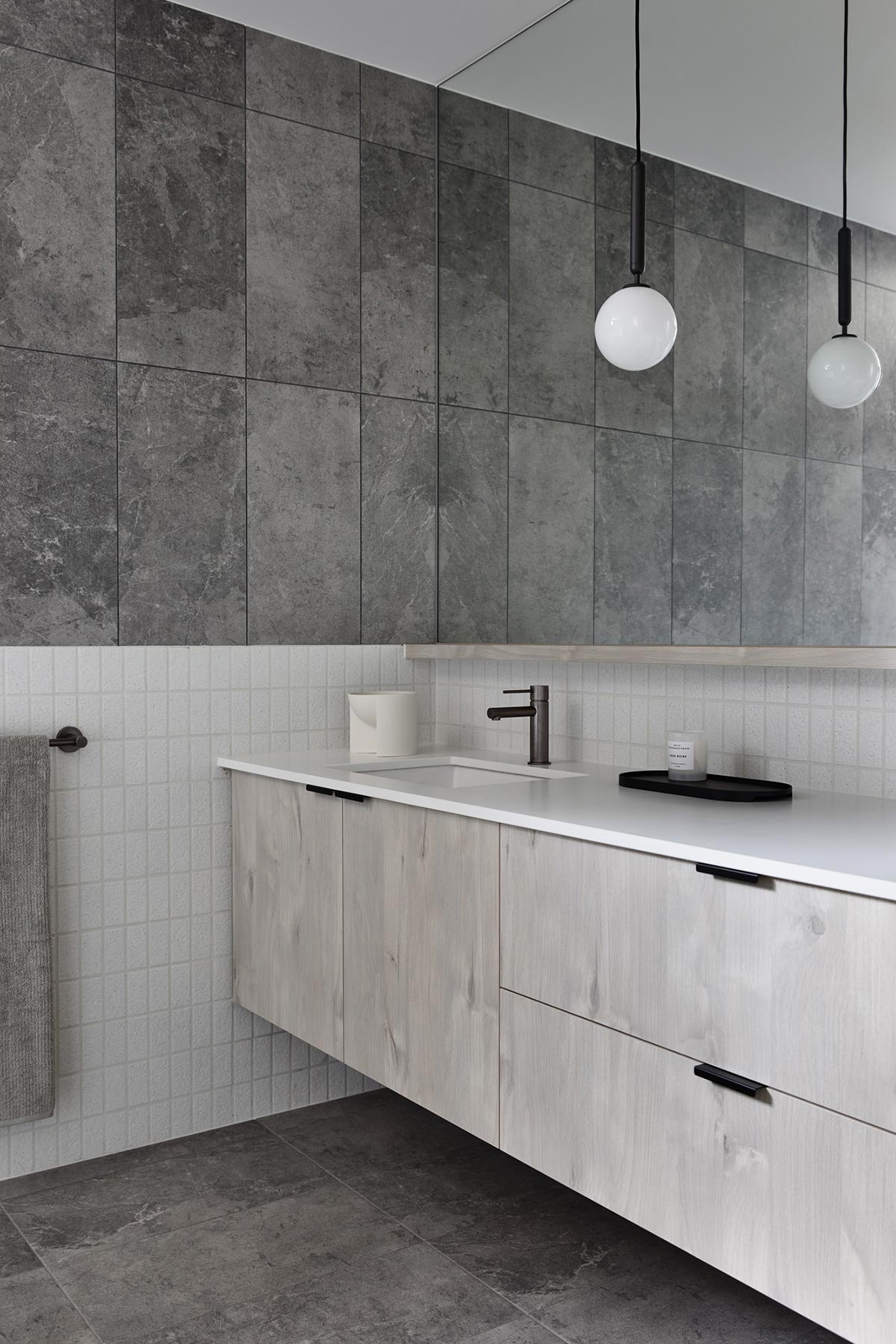 The interior design of this house, which aims to create a secluded sanctuary, produces a unique balanced aesthetic without sacrificing the underlying functionality of every room. The home's rich, textural timbers, distinctive natural stone, and grounded forms contrast beautifully with the predominantly white walls. As one moves through the house, the light provided by the generous architectural glazing is contrasted by the darker joinery palette, providing a thoughtful balance of tones.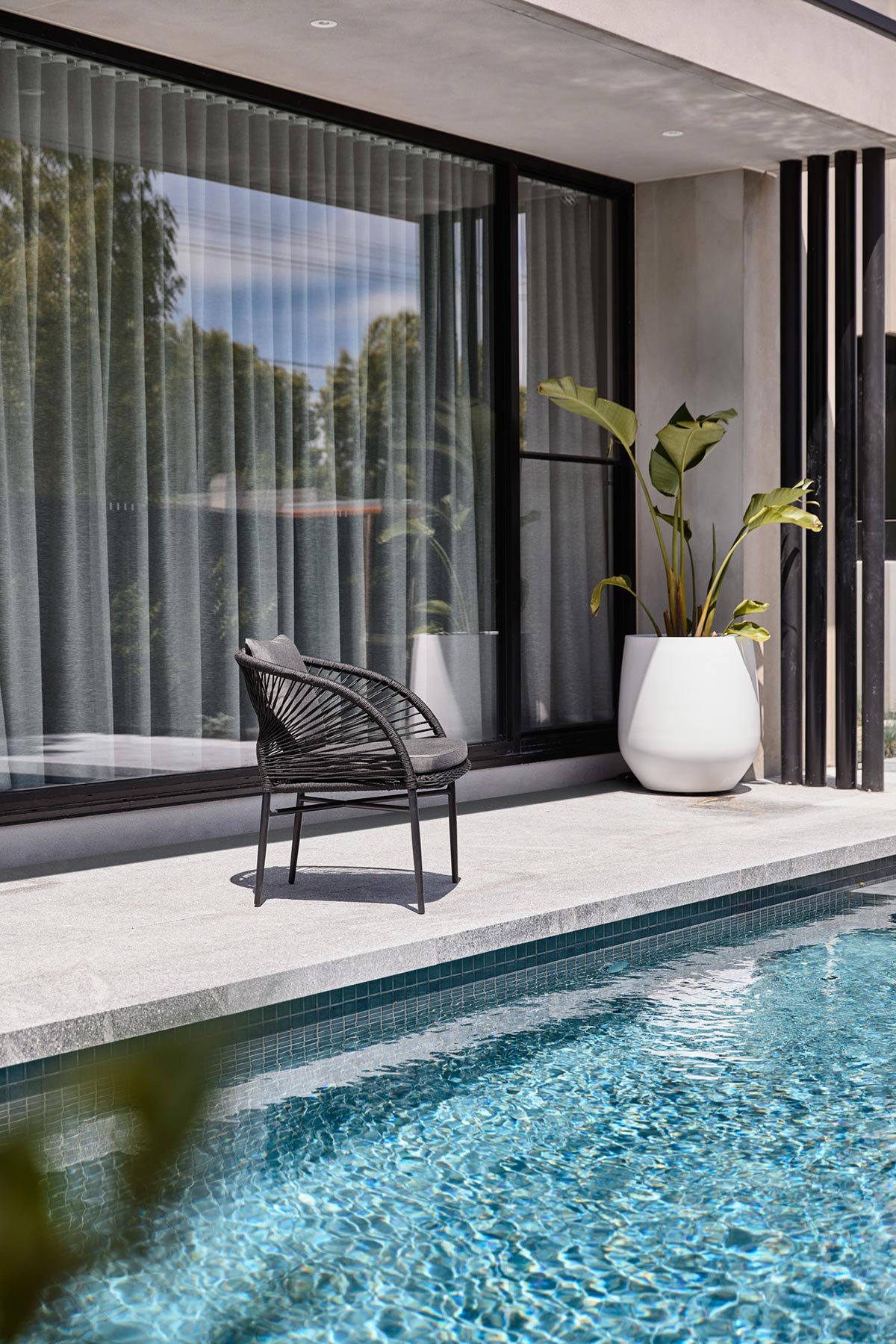 With bold dark features, smooth white lines, and textures that are rich in both warmth and comfort, both the interior spaces and exterior details of the home are seamless. This home has all the essentials and more, and was delivered in a beautiful and distinctly functional package. Kudos to InForm!
Project: Elemental Material and Texture
Design & Build: InForm
Location: Brighton East, Victoria
Type: New Build
Styling: Bek Sheppard
Photographer: Derek Swalwell