What would you do if Tesla gave you a car for the weekend? Road trip, of course! Today we're taking you on a road trip to Daylesford to experience Clifftop at Hepburn, designer accommodation in Daylesford, Victoria with a bevy of design and accommodation awards under its belt including being recognised as Australia's No.1 Romantic Getaway! However it's Clifftop's latest achievement that we came to see, having newly installed Tesla Powerwall's, Clifftop at Hepburn have managed to turn their indulgent luxurious villa's into fully sustainable eco homes. So to test out this Tesla Ecosystem and get a feel for the future, we jumped in our EV (that stands for electric vehicle guys, get used to hearing it) and headed North… luckily for you, we saved you a spot.
We visited the Evoke Villa at Clifftop at Hepburn recently equipped with a Tesla Powerwall, making this villa a self-powered home by combining solar energy and the Powerwall to independently power the home day and night. During the day, if the solar panels produce more energy than the home uses, the Powerwall stores that excess solar energy and makes it available on demand, even after the sun has set. This we found out is especially handy in Daylesford, as the area is prone to power outages – so now when the grid goes down, solar energy continues to power the villa. It's also fitted with an iPad that allows you to access the Tesla app, so when staying there you have full visibility into your self-powered home – including how much power you're using! This was really fascinating as it gives you a really great indication into how much power you consume on a daily basis. We spoke with Dave, the owner of Clifftop at Hepburn about his decision to 'become a greenie' and why he chose to install the Tesla Powerwall. Watch the video to hear what he had to say.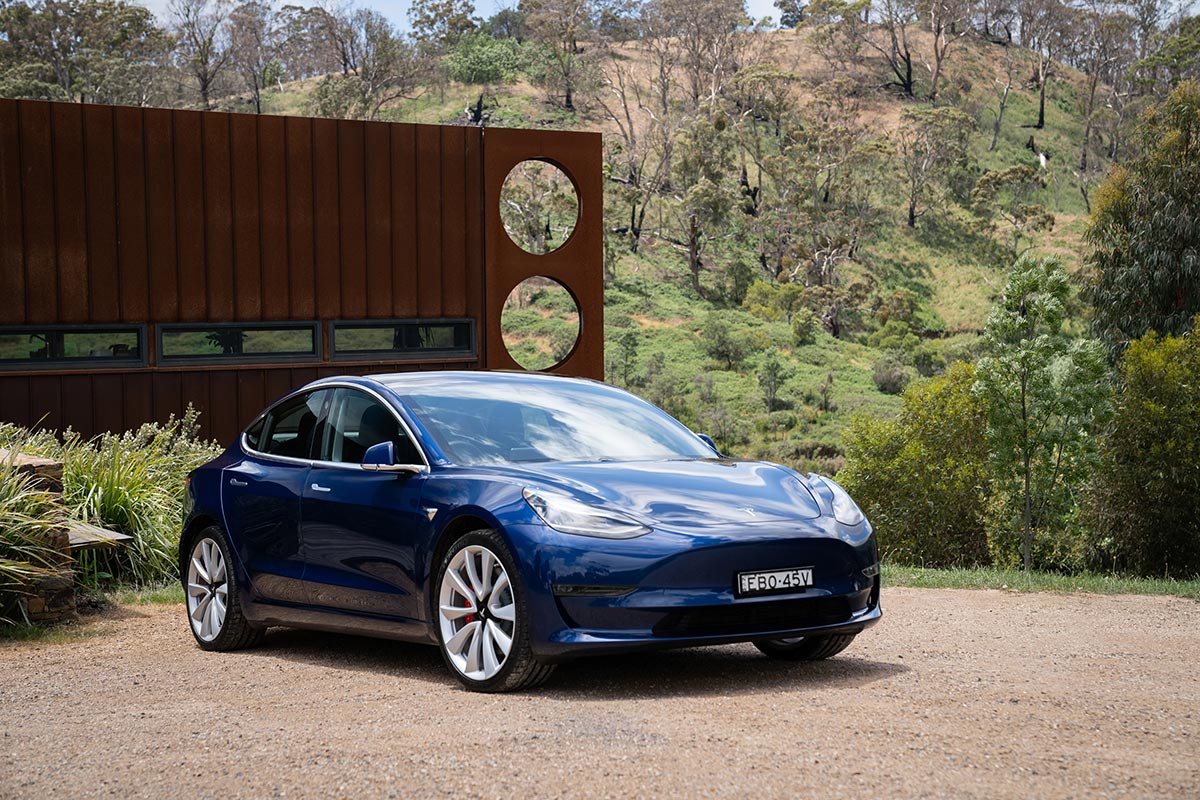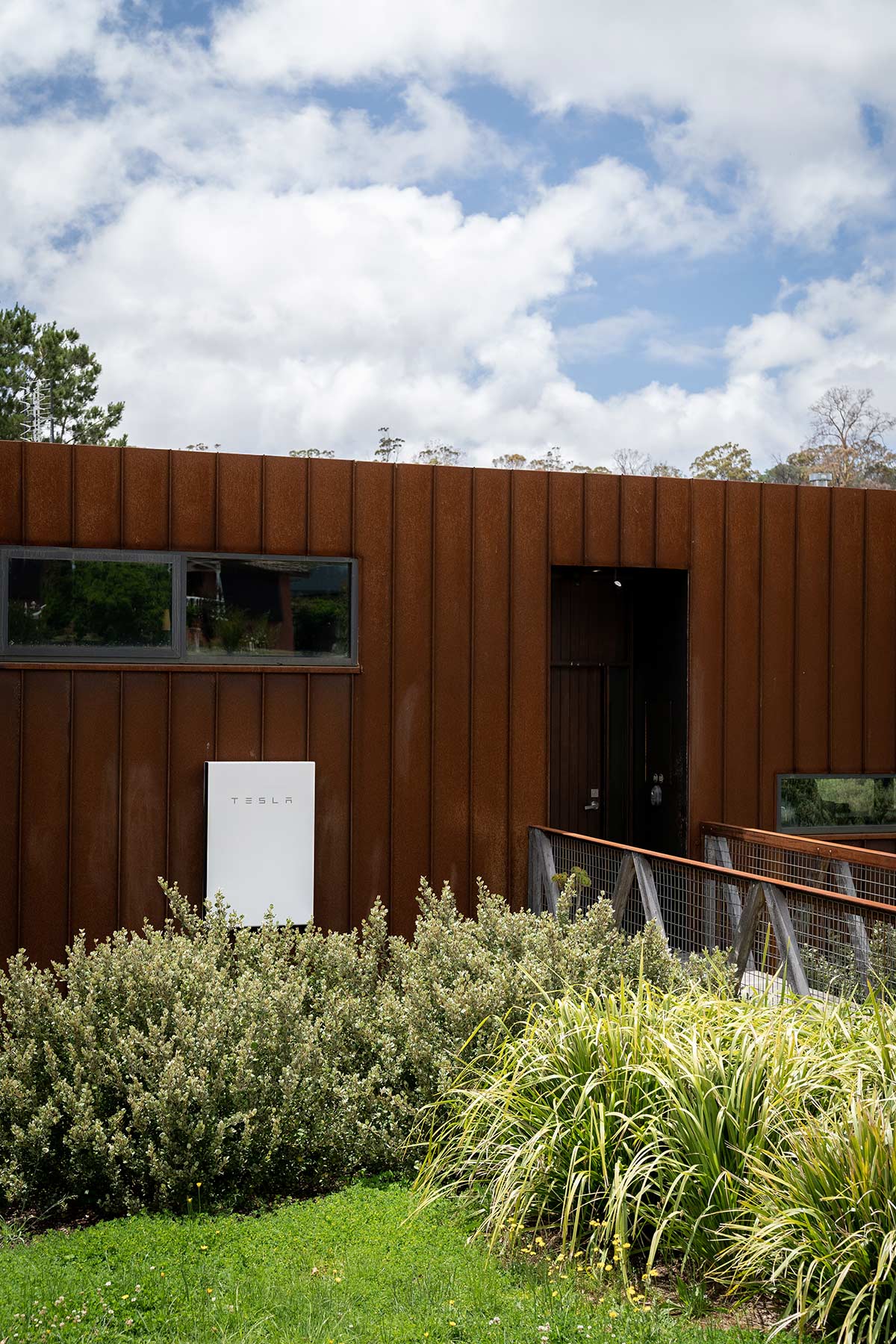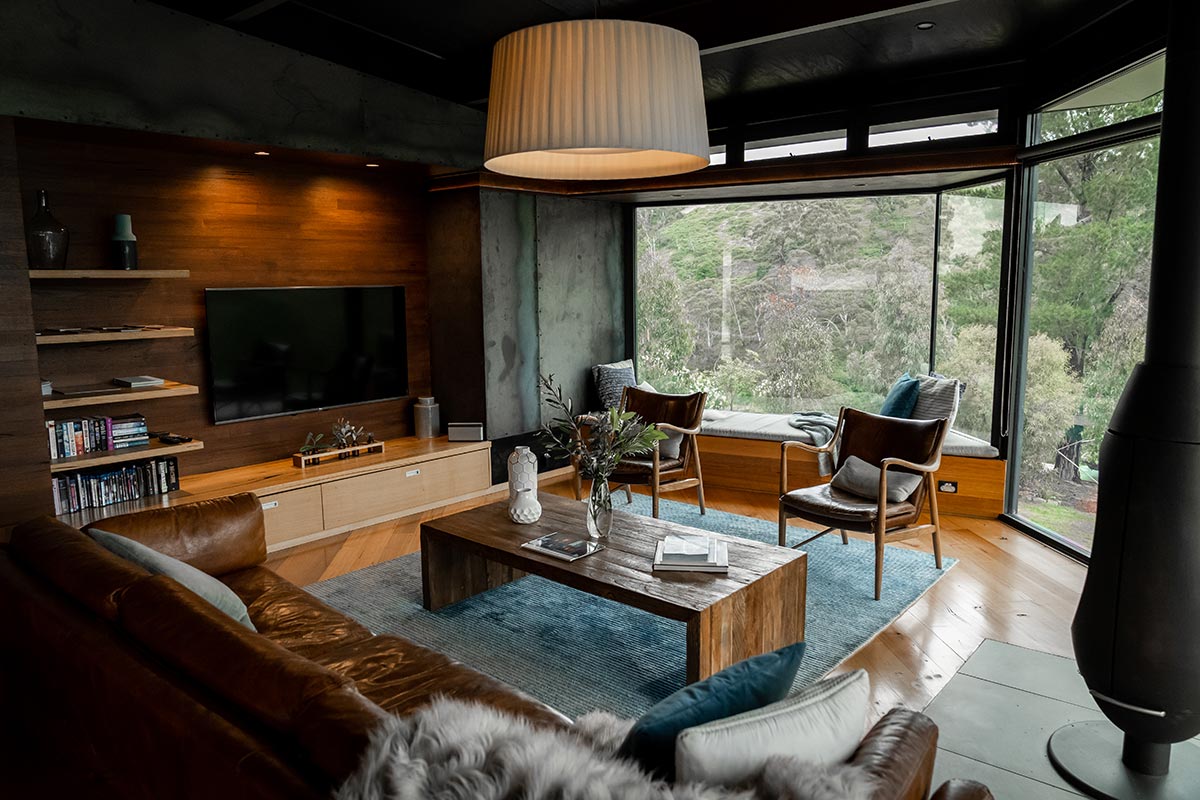 Evoke Villa was designed by Robin Larsen Design of Tree Architecture, Robin was heavily involved in material selection for the villa and it truly is a treat for your senses. The view descending over lush hills and valley, hidden completely from view and only revealing itself as you walk into the lush living area. With a window seat taking prime position in the open plan living space, this was easily my favourite spot in the home – made even cosier with a cup of tea.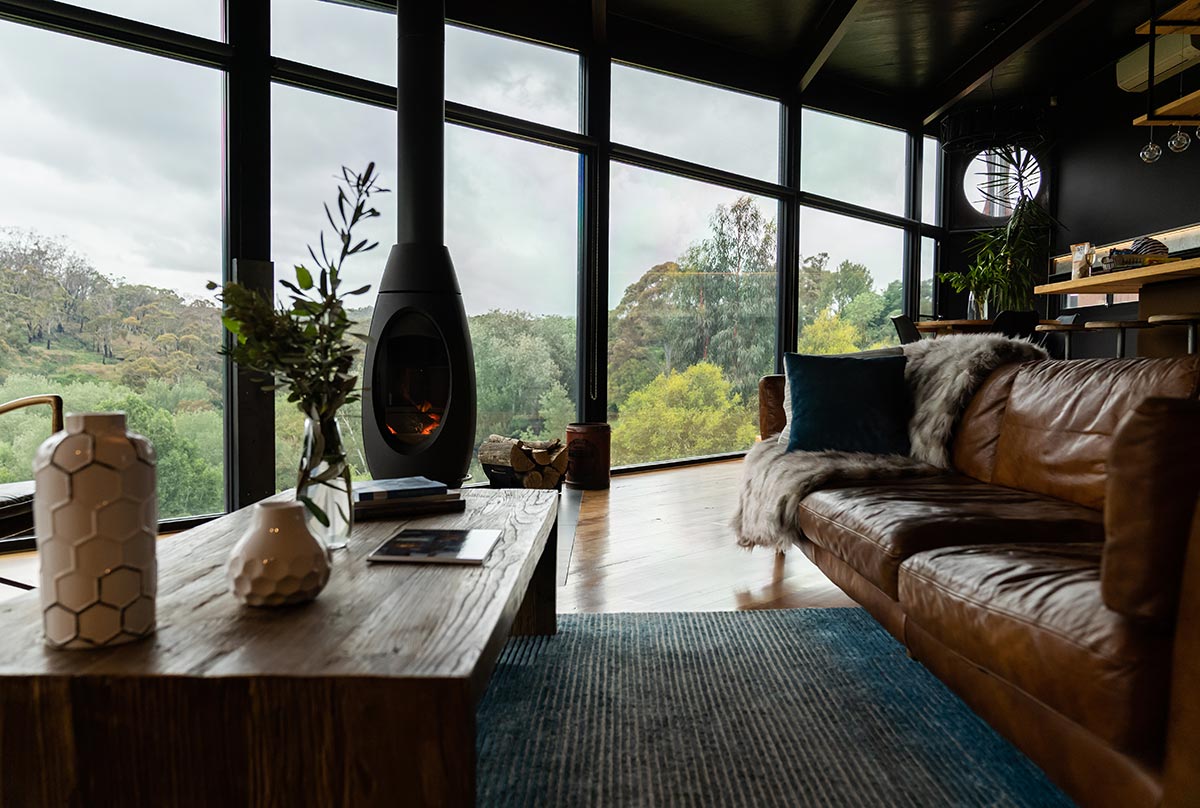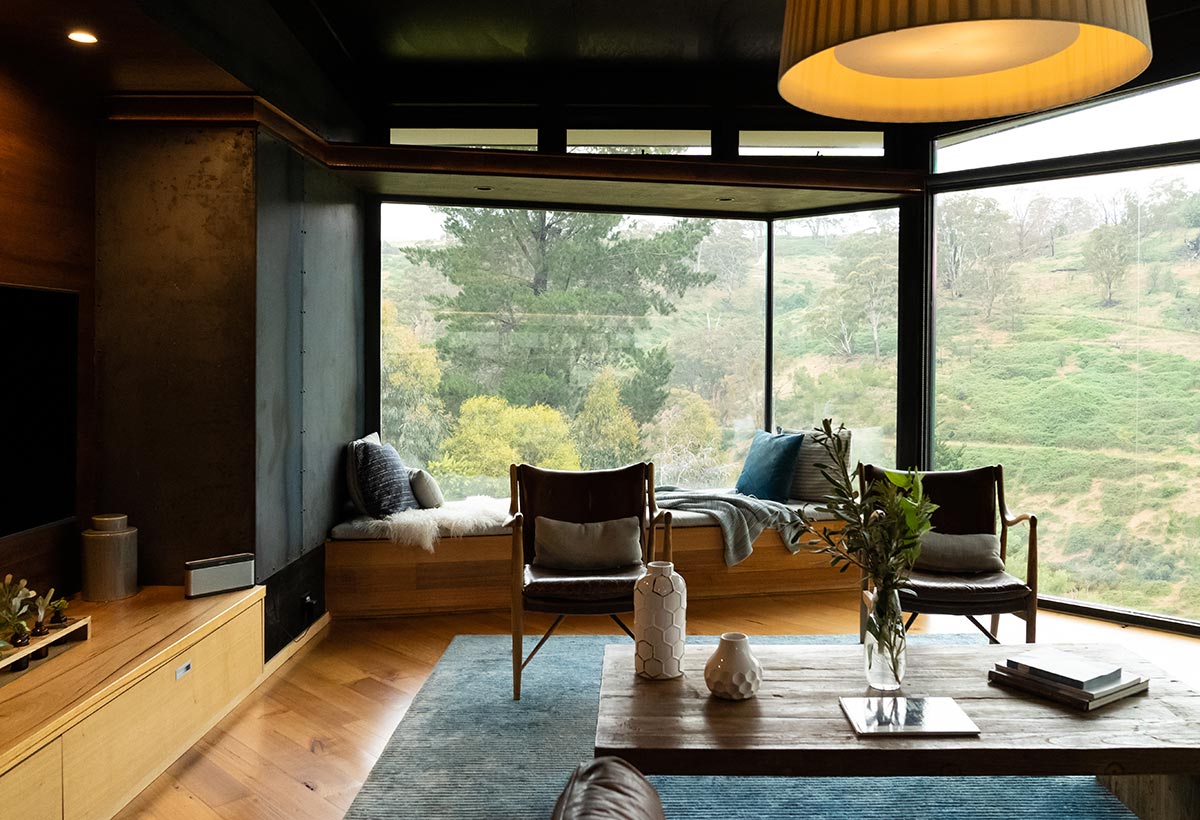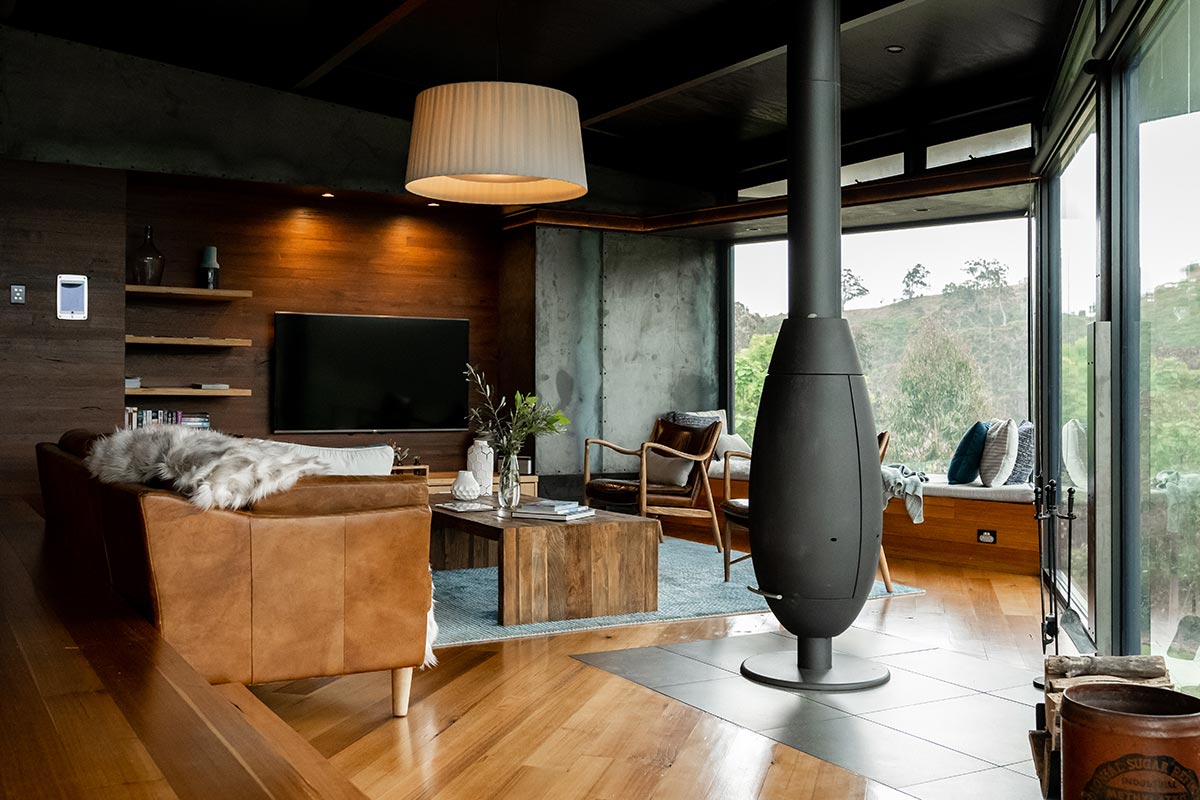 "Literally every room I go into I feel like I'm stroking all the surfaces. It's so tactile in here and I like the architect was very heavily involved in what materials went into this space. You can't help but stare, there are so many materials to touch, feel and experience and I think that makes it okay to spend all your time inside!" Lucy Glade-Wright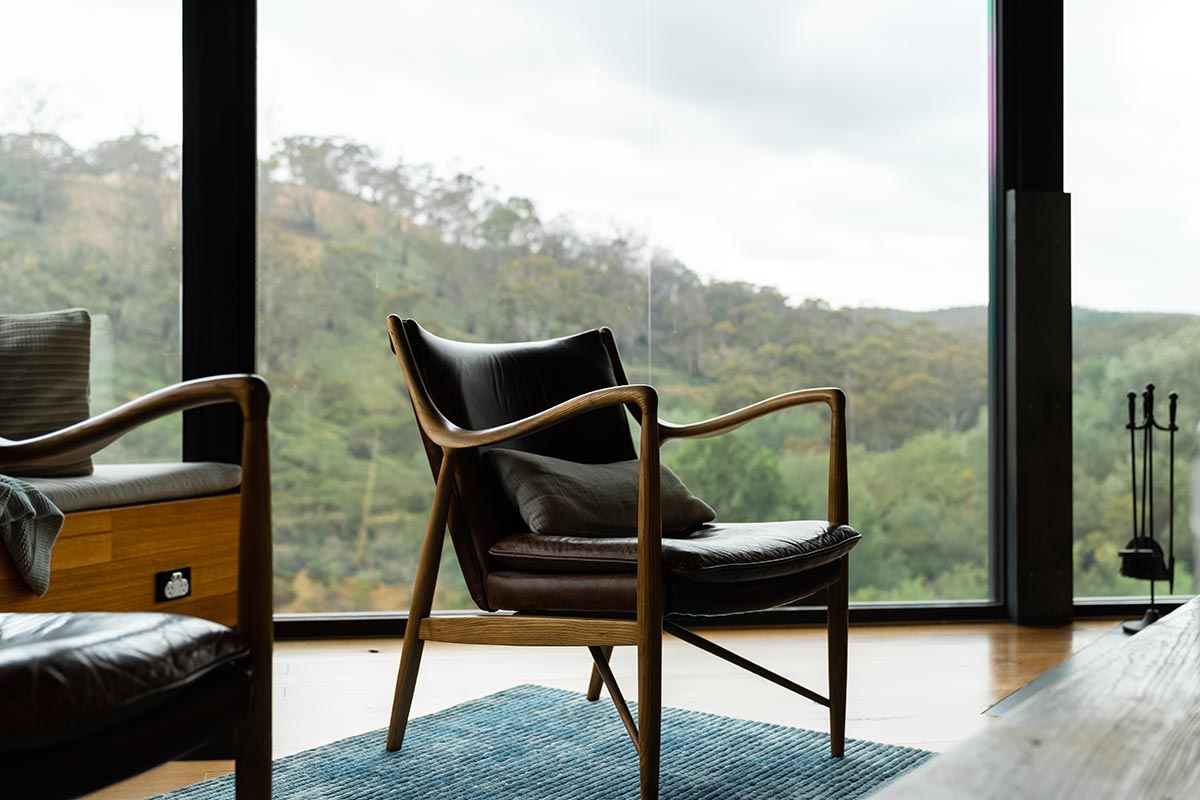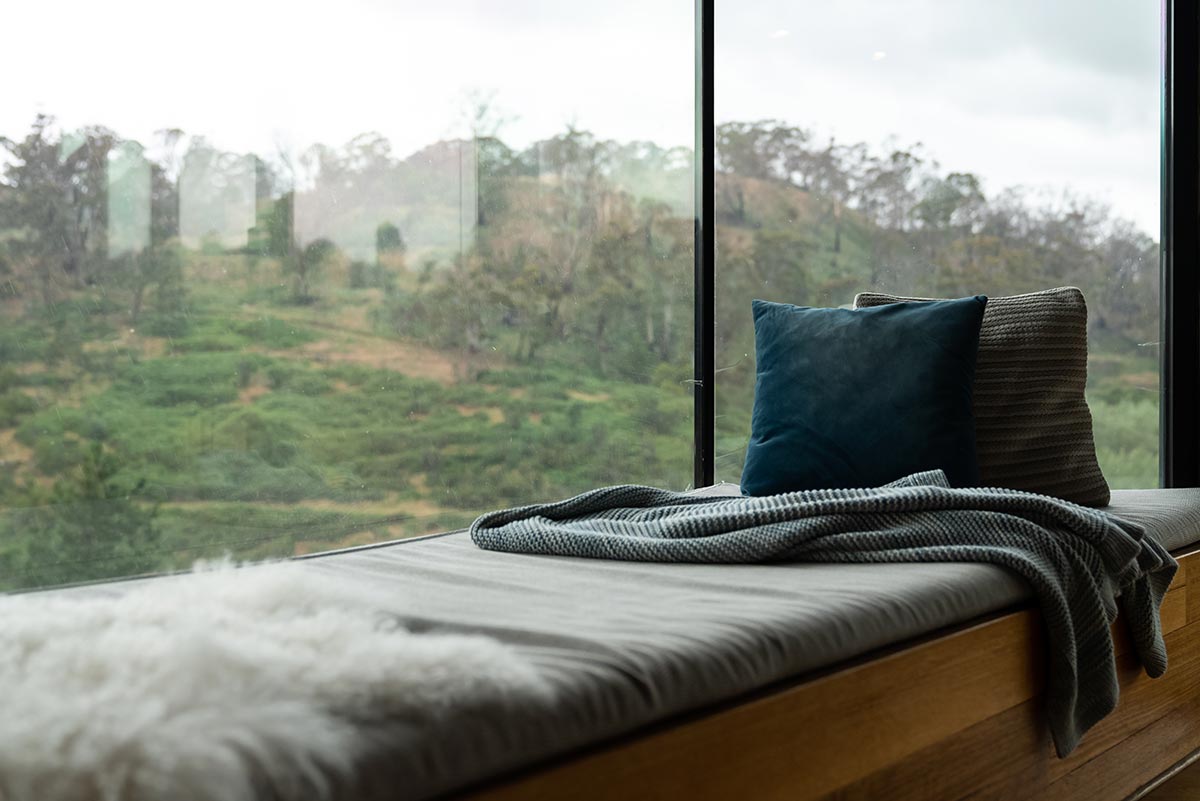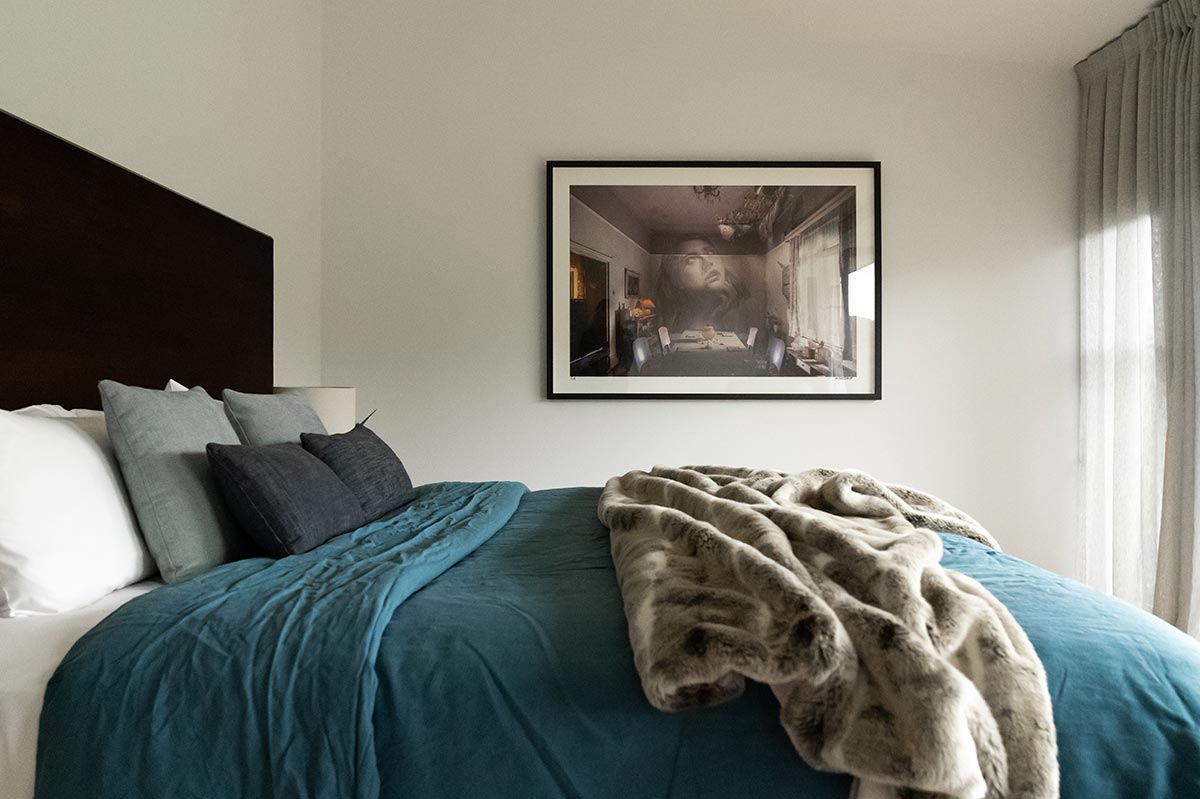 Ideally located just minutes from downtown Hepburn and neighbouring Daylesford, Clifftop at Hepburn is definitely for the sophisticated traveller who values high design, natural beauty and wellness with an indulgent twist.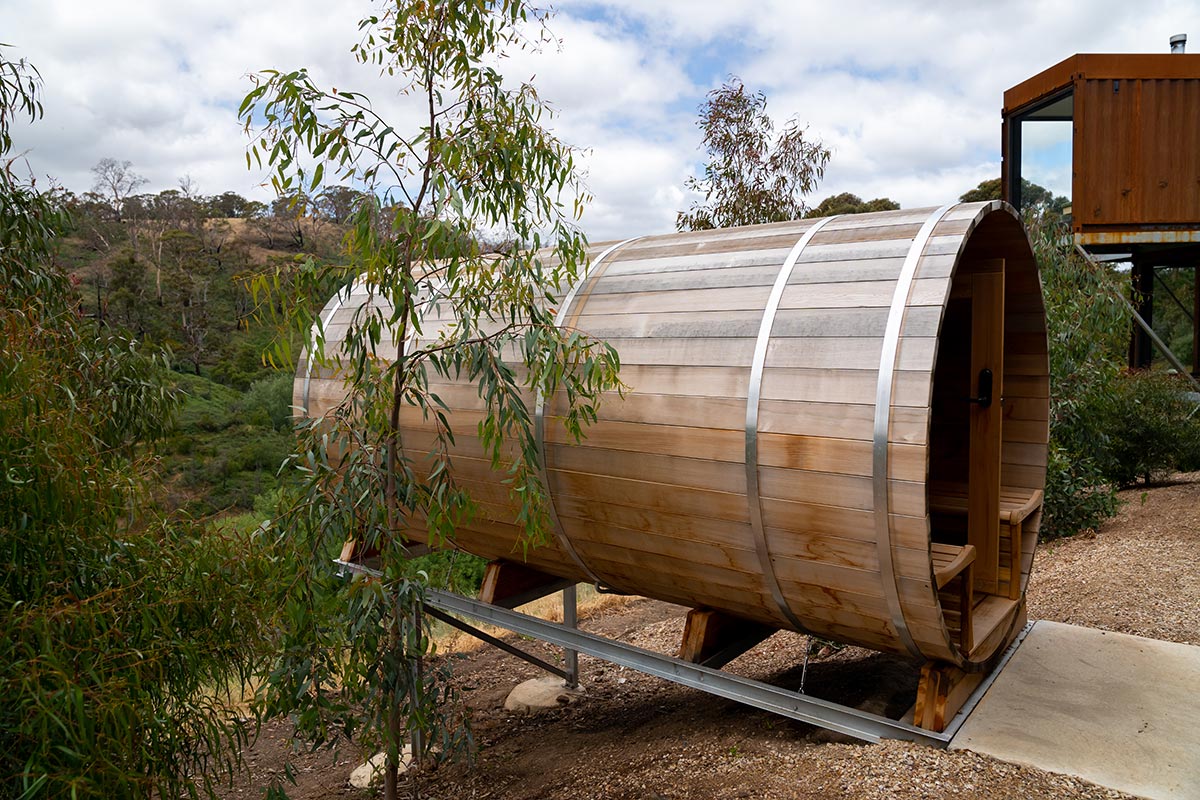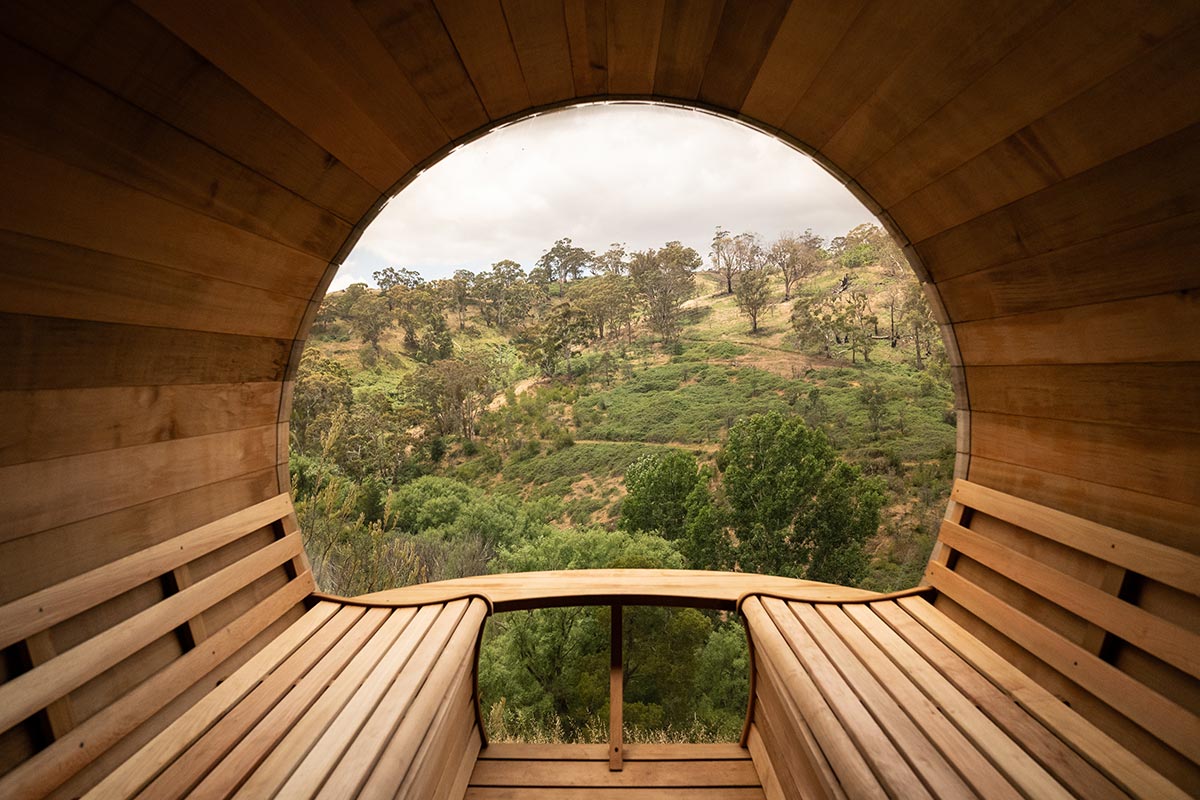 Evoke Villa x Tesla Powerwall
Clifftop at Hepburn
Location: Daylesford, Victoria, Australia
Architecture: Robin Larsen Design
Photography: Jonno Rodd
Video: Hunting for George