From dark and drafty to light and breezy, the Perfect-Imperfect House by Megowan Architectural is a renovation of an old single brick and weatherboard to a stunning family home. Situated in the heart of Fitzroy North, clients Aaron and Lily raised their two children in a converted single-storey shop imperfectly positioned behind the very shadowy south side of a two and a half storey terrace house and in front of a block of flats. The chosen, and now executed, concept integrated the past with the future in a way that felt appropriate to Fitzroy North and the streetscape. Let's see what the clever folks at Megowan Architectural came up with…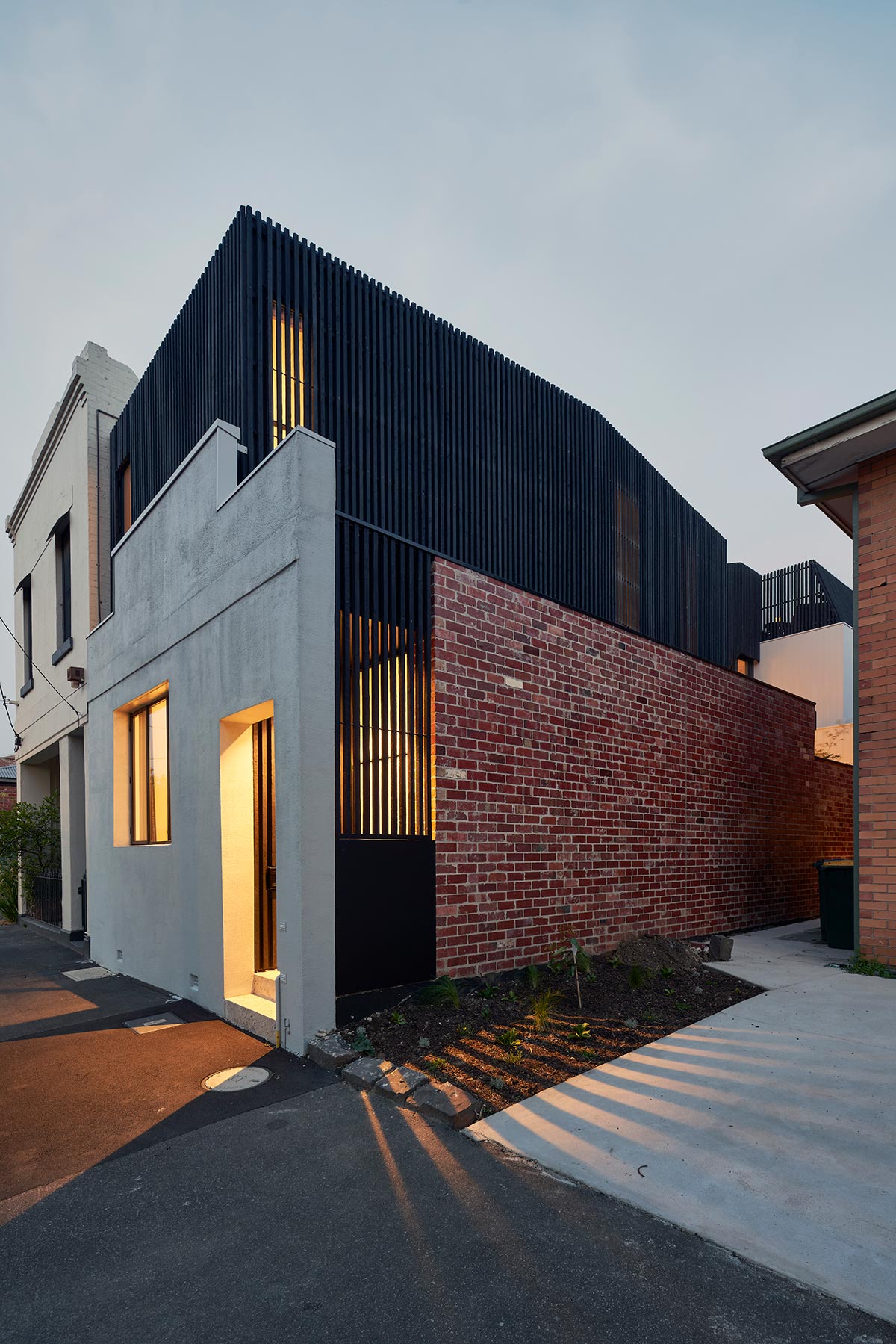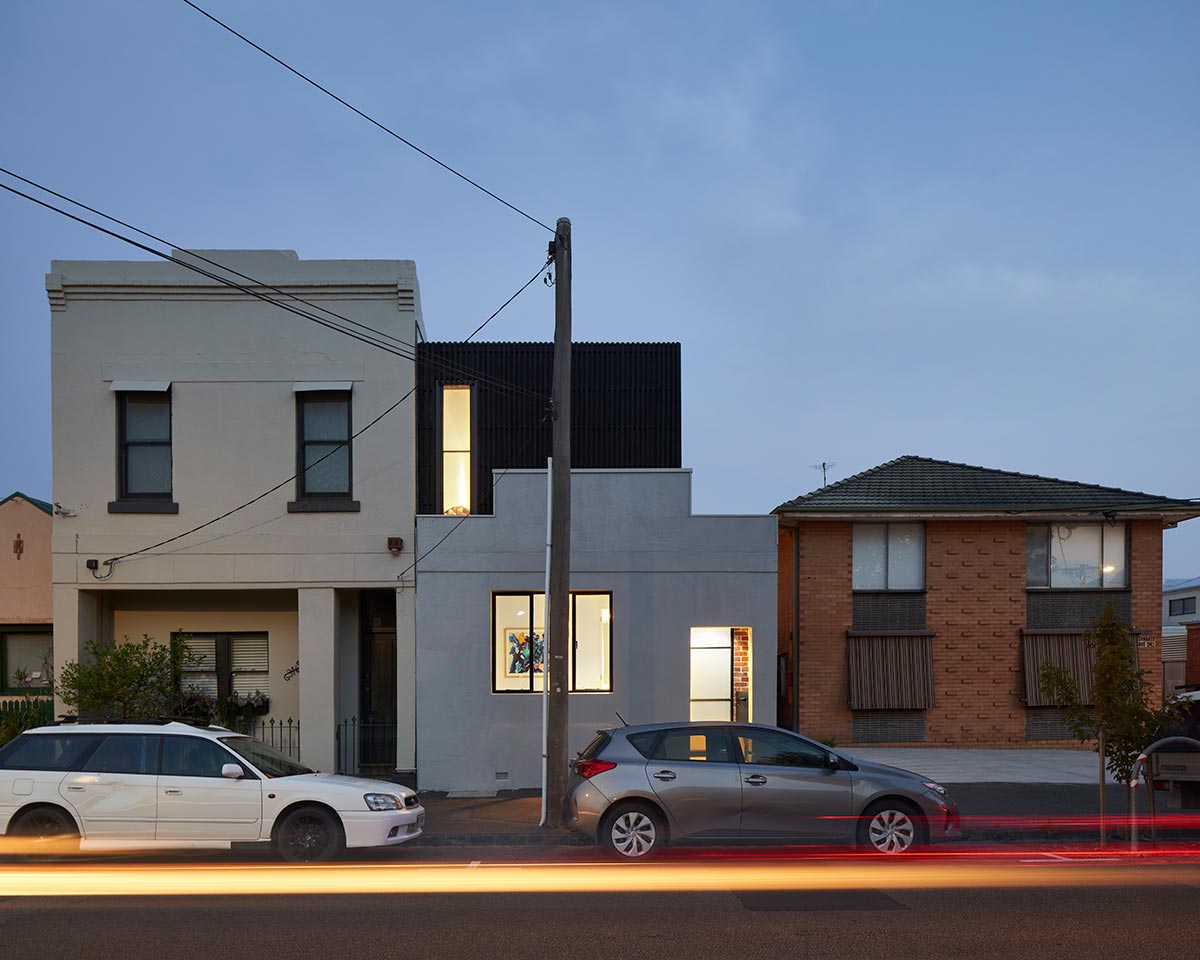 "The Perfect-Imperfect House, aptly named by the clients, is the final result of a two-decade-long dream of two perfectionist north siders. In contrast to a more maladaptive form of perfectionism, clients Aaron and Lily Hill, both nurses, possess friendly but keen attention for detail and desire for quality that would only be immensely reassuring if you found yourself under their diligent care." – Megowan Architectural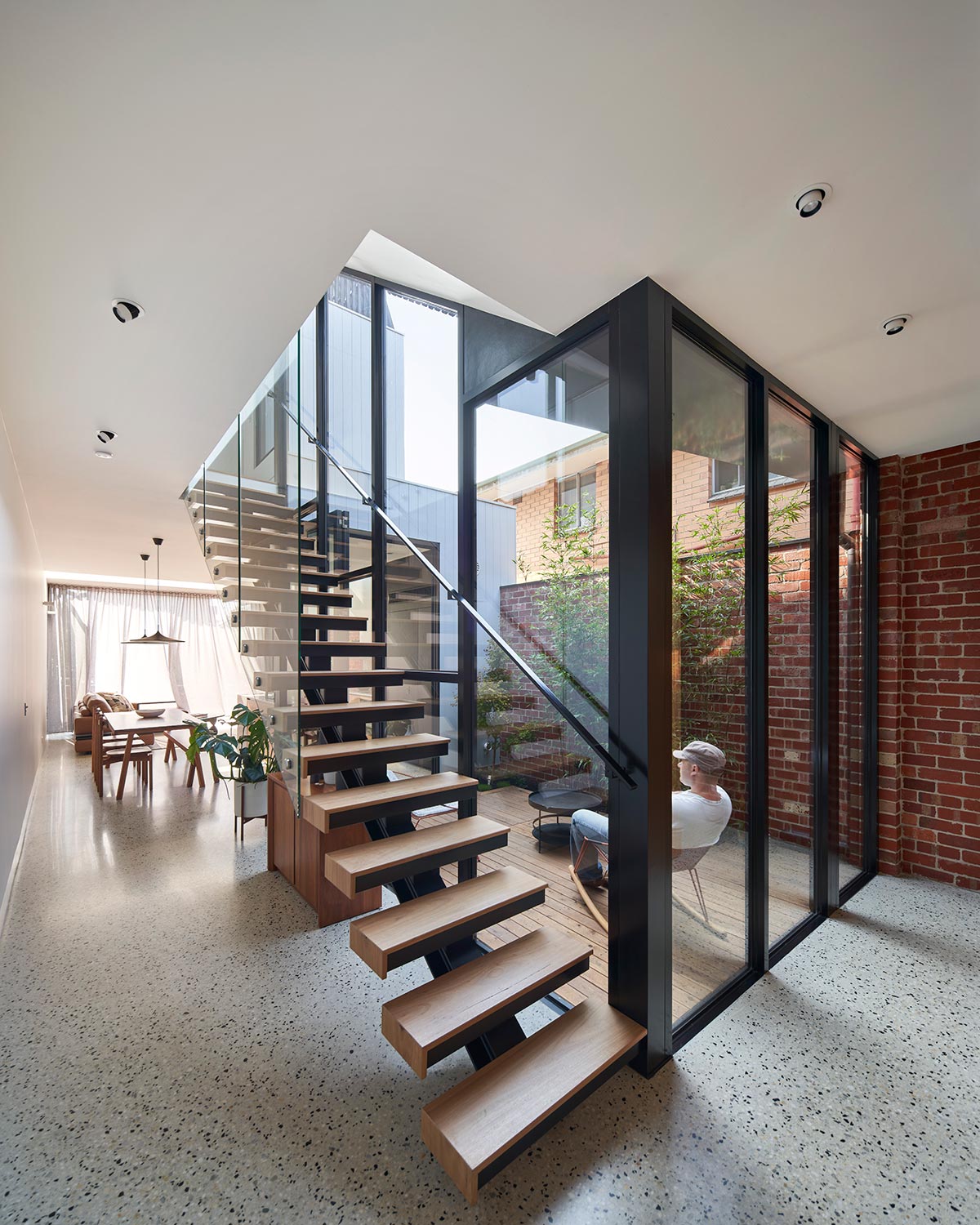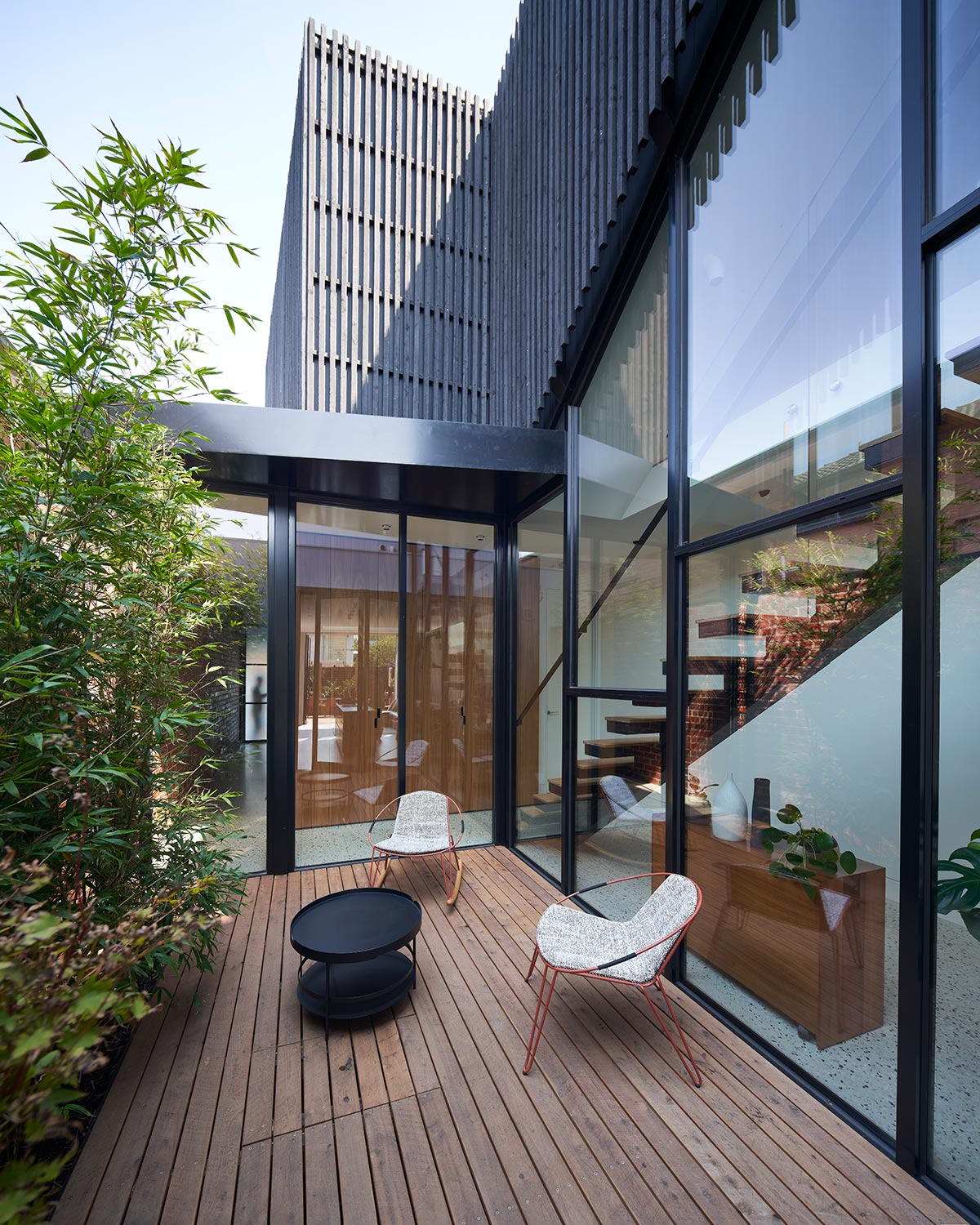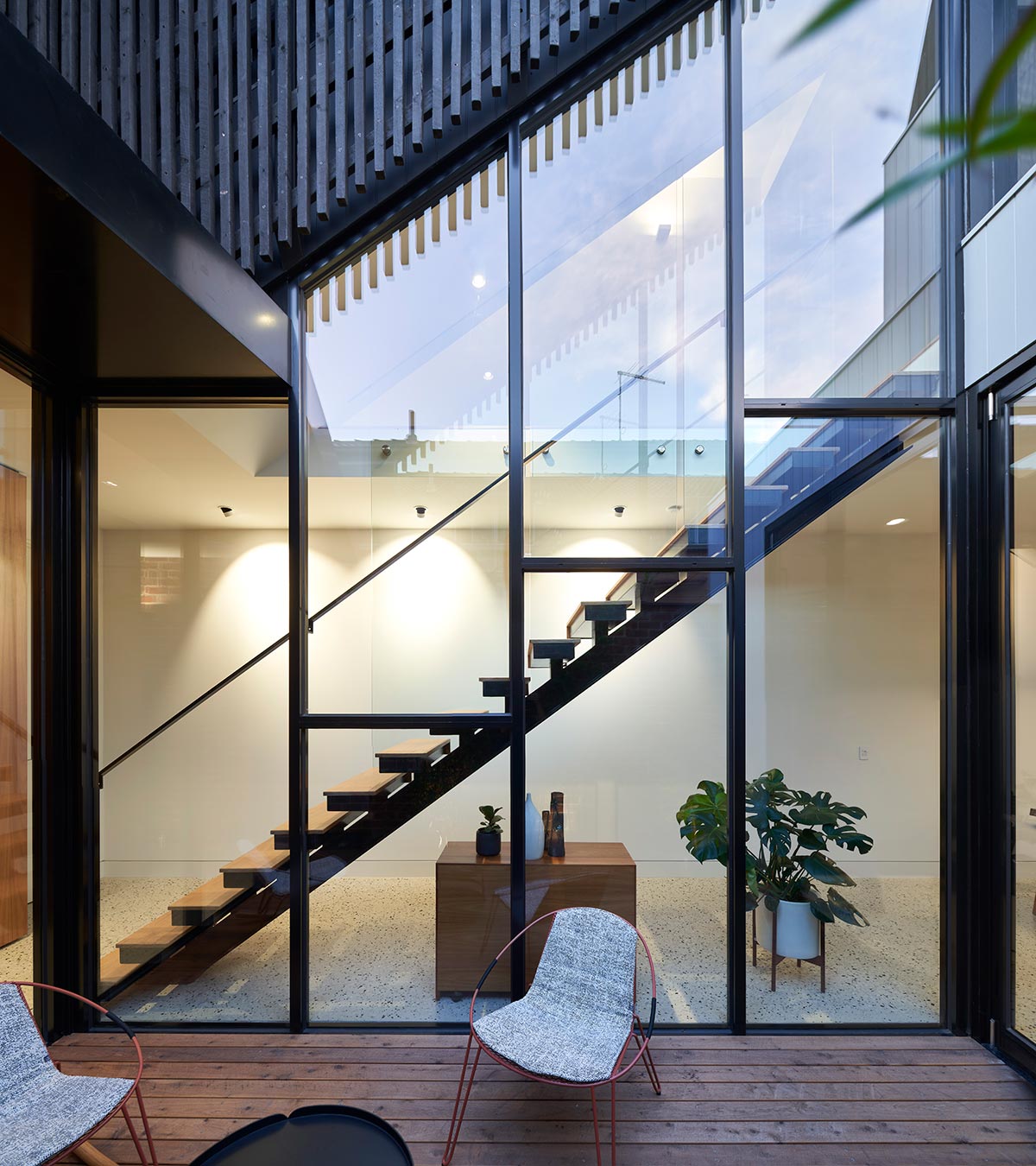 The initial challenge was to transform the space to have more functional areas in a way that the reconfigured spaces harmonize well with the rest of the house. Aside from enhancing the concept spatially, the design scheme of this reimagined family abode also focuses on getting natural lighting to flood into the interiors of the home. A central courtyard was implemented to puncture the middle of the house in order to feed all of the living spaces of the home with ample natural light throughout the day.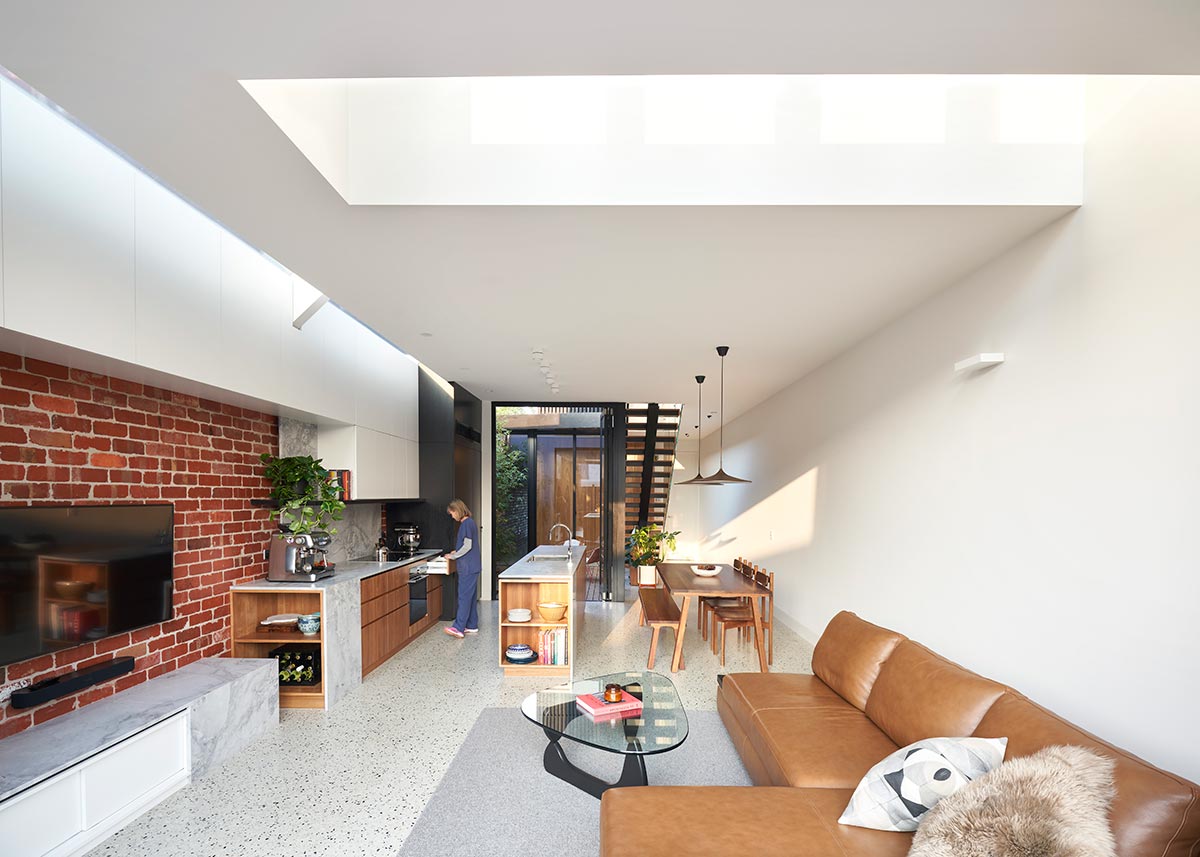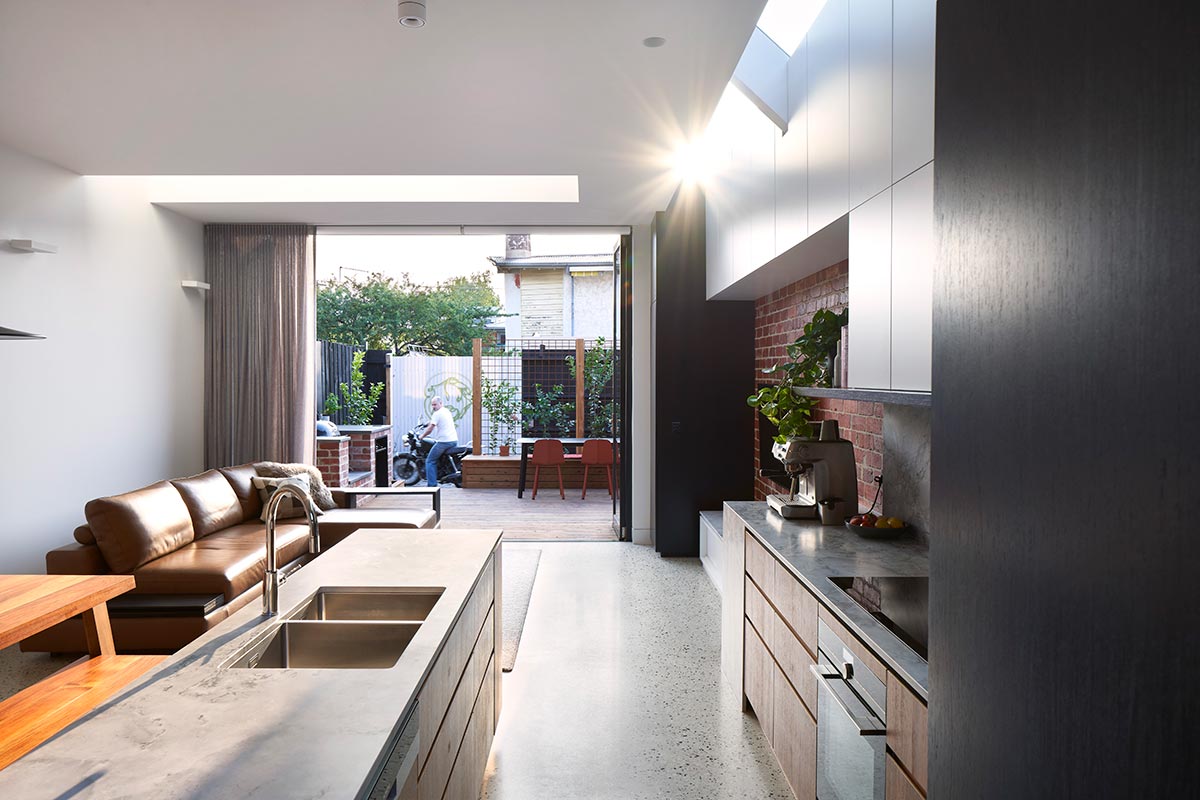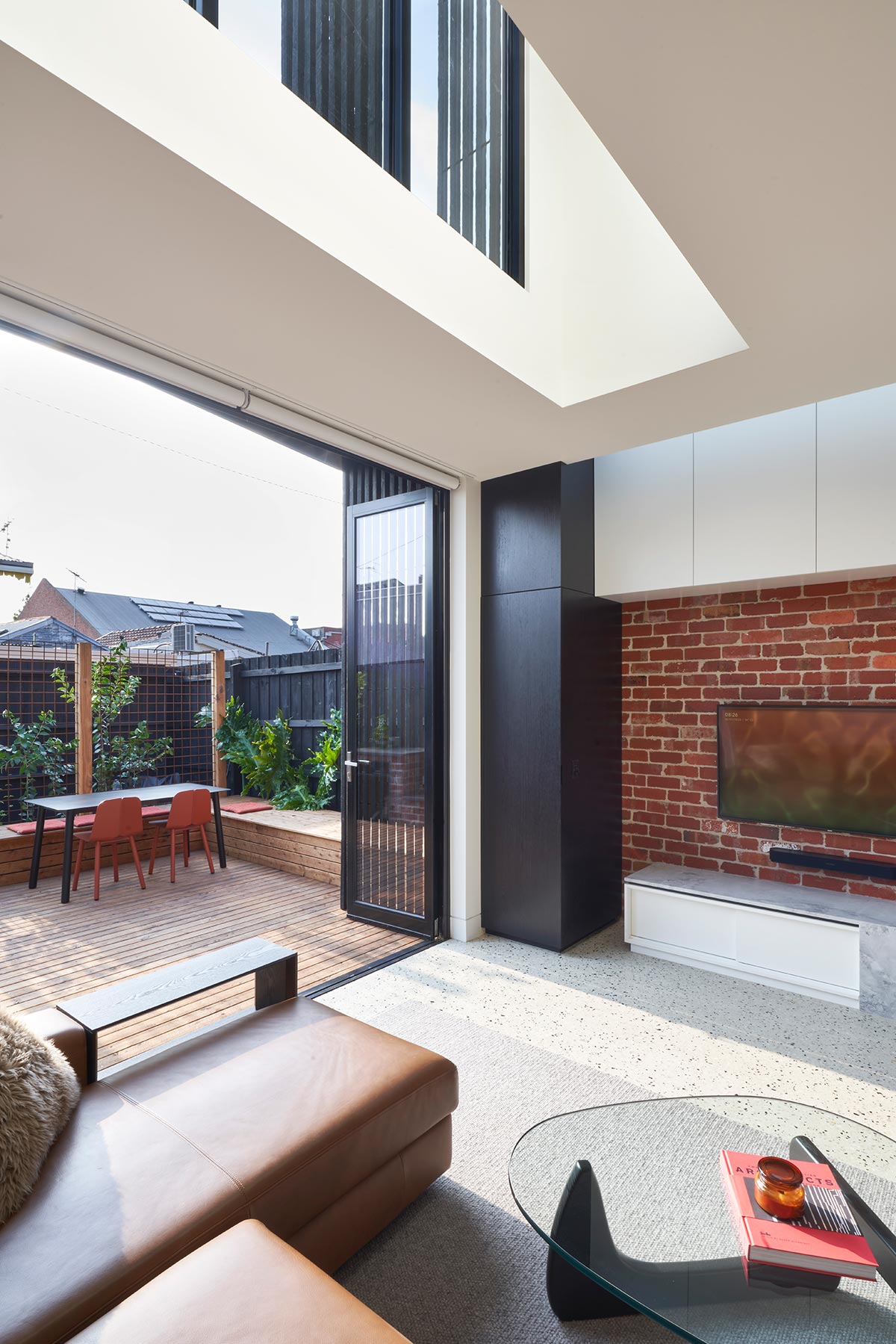 Internally, the palette is largely expressed through raw and natural materials. Furniture and other fixtures were kept light and straightforward, which creates a sensible and sophisticated aesthetic. Smooth and elegant super white marble, blackbutt, and ebonized oak are intentionally contrasted against rough charred cypress, recycled brickwork, blackened steel and polished concrete.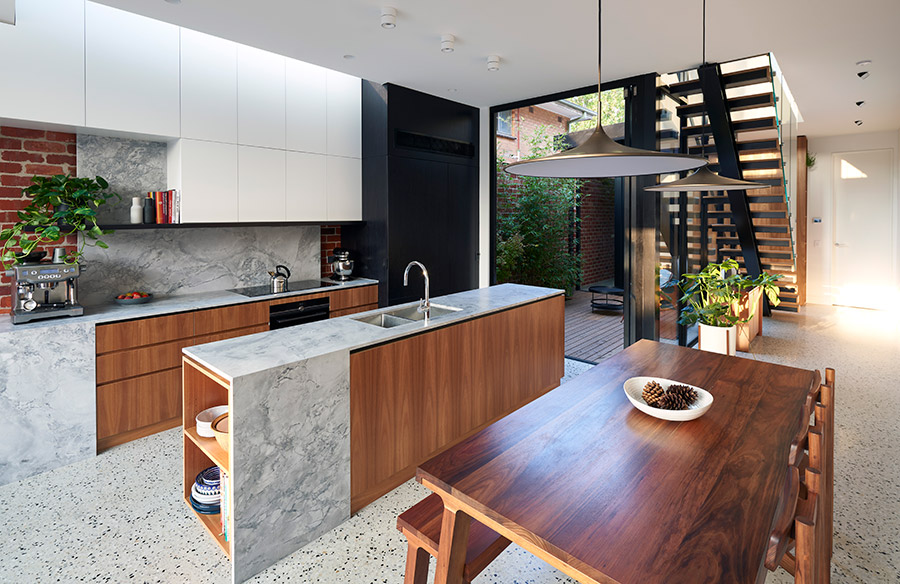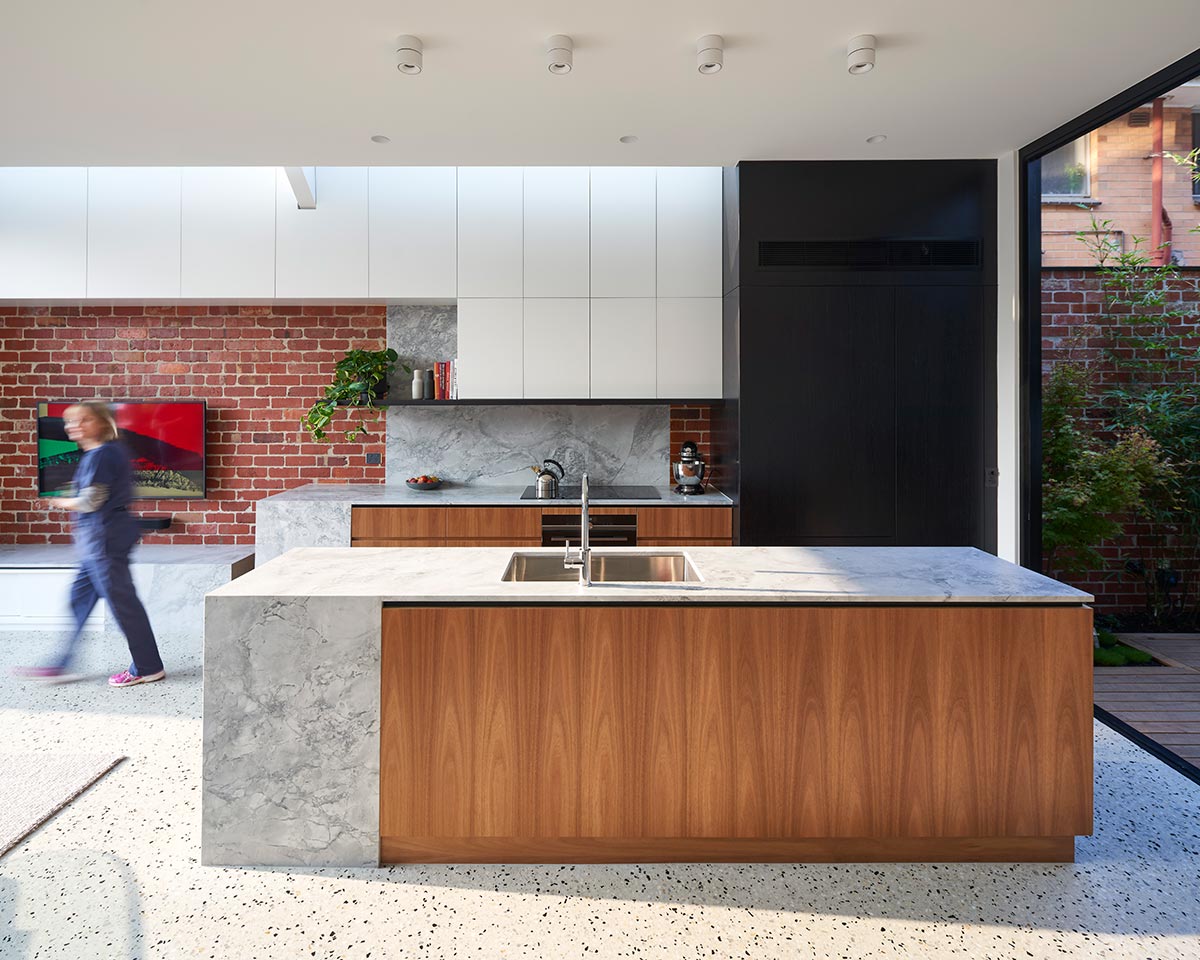 "Akin to raising a child, creating and owning a home is a humbling reminder that nothing lasts and nothing is perfect, a reality that both Aaron and Lily had to confront head-on in spite of, and because of, their character. That said, it is in no small part due to the complexities, challenges, inconsistencies, material variations in both the process and outcome of this house that our clients have blissfully found their perfect-imperfect home." – Megowan Architectural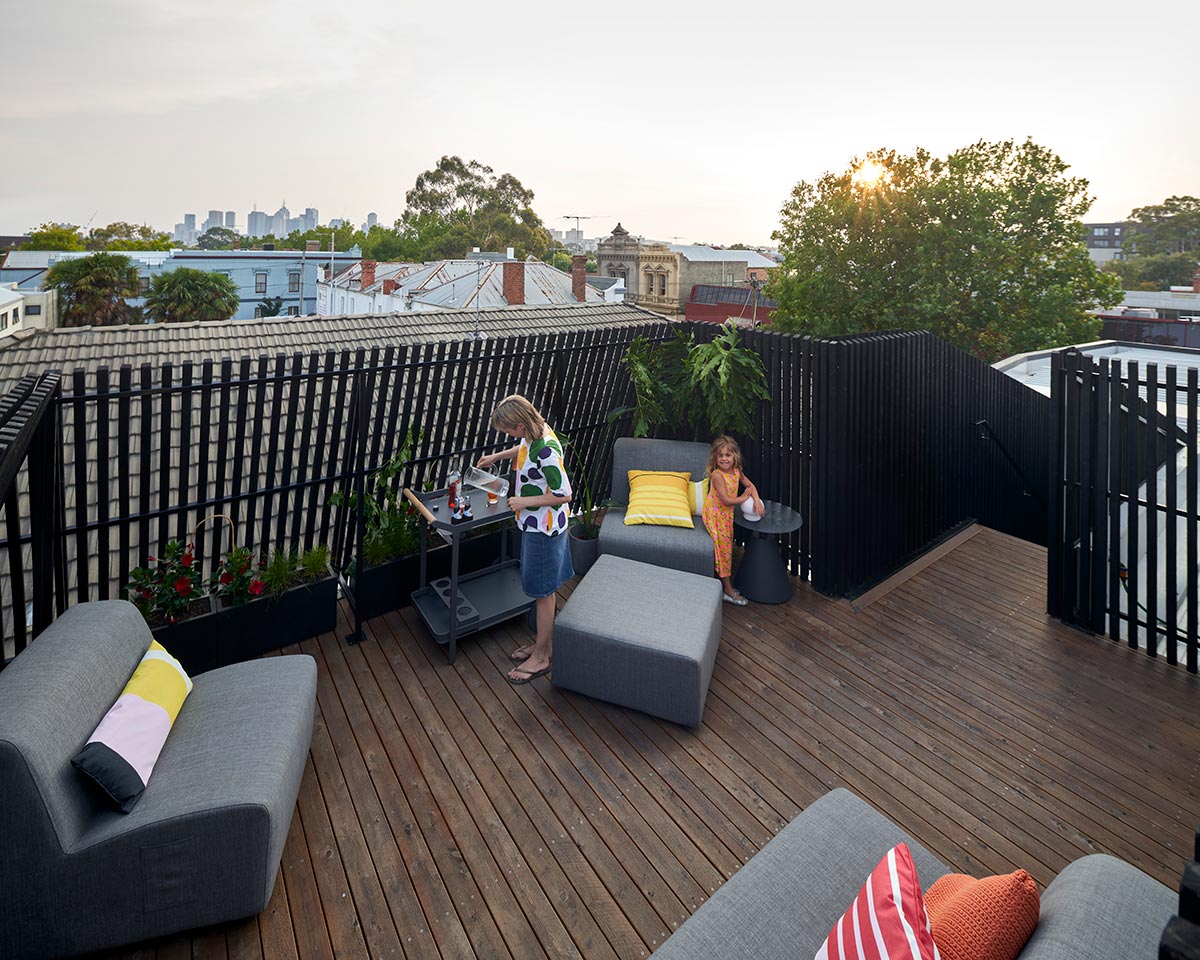 This house is the success story of the clash between the client's desire for perfectionism and the always imperfect and, at times, downright clunky process of building a home.
House Project: Perfect-Imperfect House
Architect: Megowan Architectural 
Location: Fitzroy North, Victoria
Type: Renovation
Photographer: Nils Koenning