Located in a long and narrow lot in Port Melbourne, the Stokes Street Residence by Adele Bates is an interior redesign project that combines dark textural timber floors and joinery with statement touches of colour to reflect the client's personality. Home to a young family of four, the team had drawn inspiration from the client's love for modern, clean architecture, and their interest in angles and white exterior. Let's take a closer look…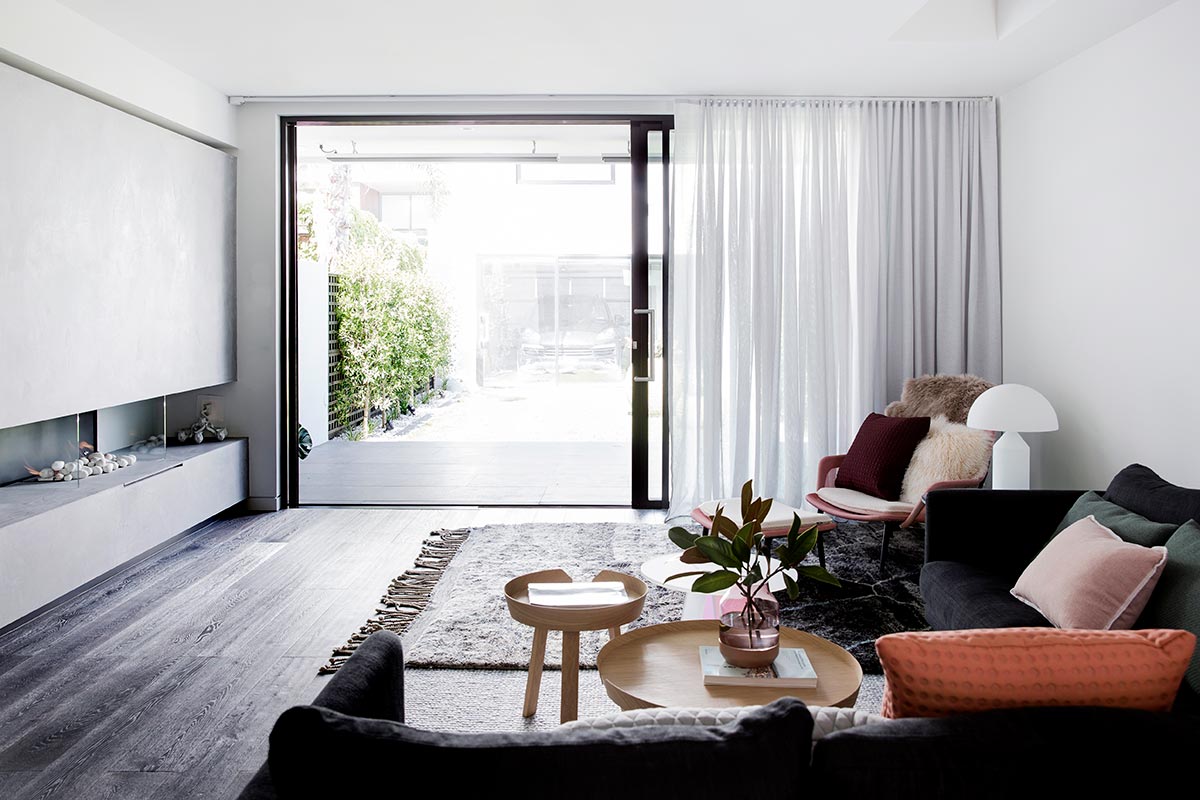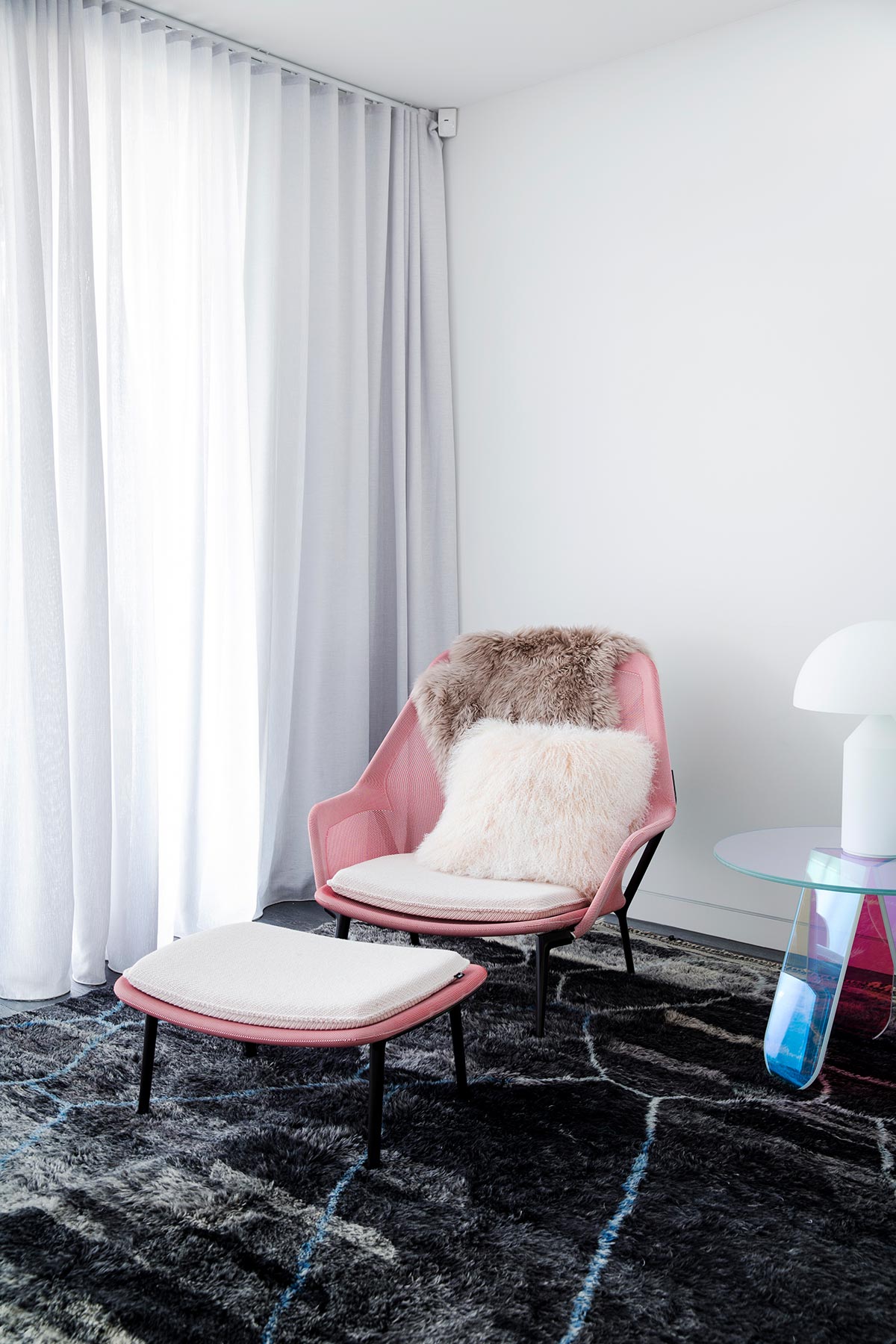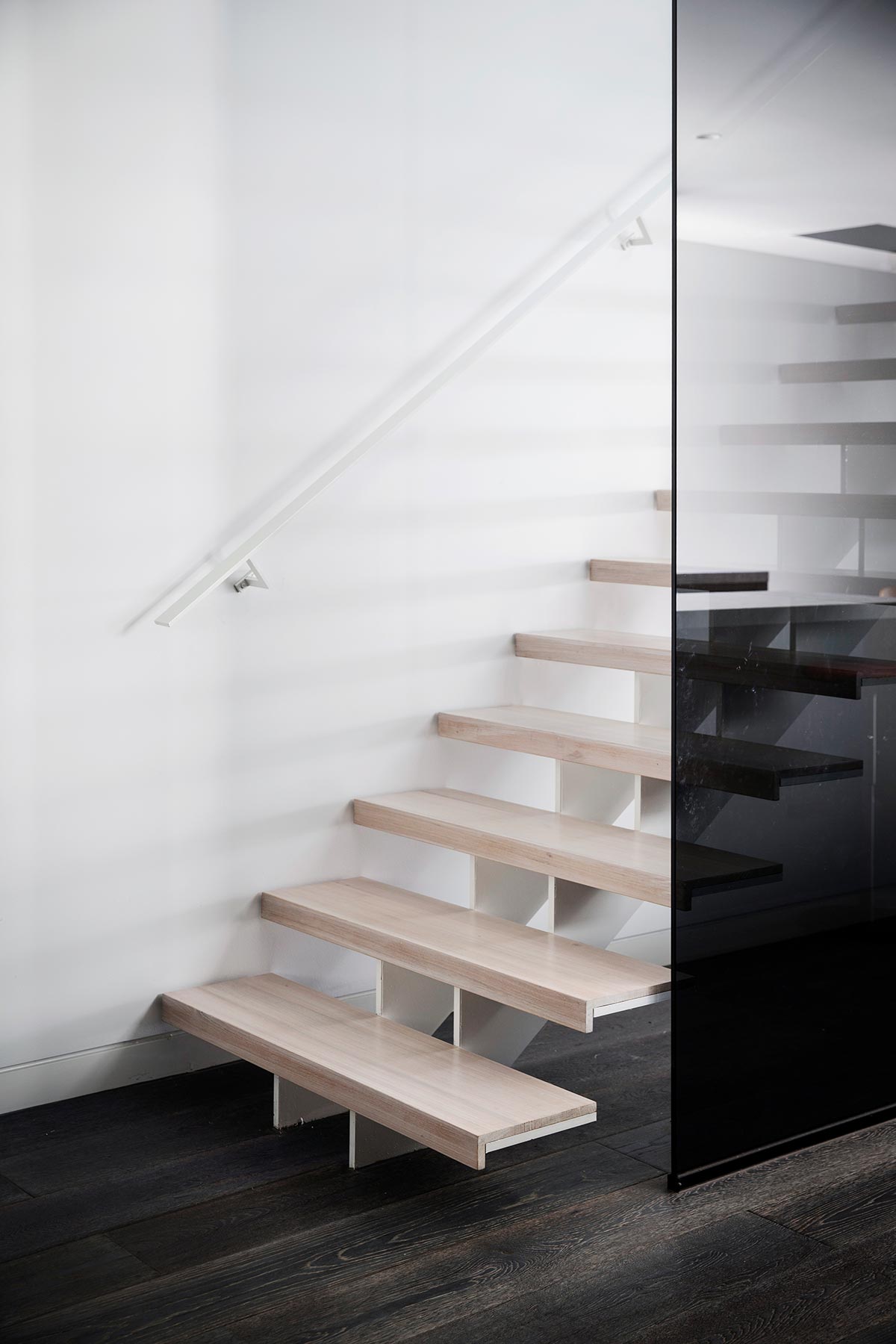 "Previously the plans included a lot of rooms / bedrooms but they were all small and fairly closed in. We wanted fewer rooms and open spaces. We started with re-locating the stairs from a closed in staircase to an open staircase along the wall in the direction of the house." – Adele Bates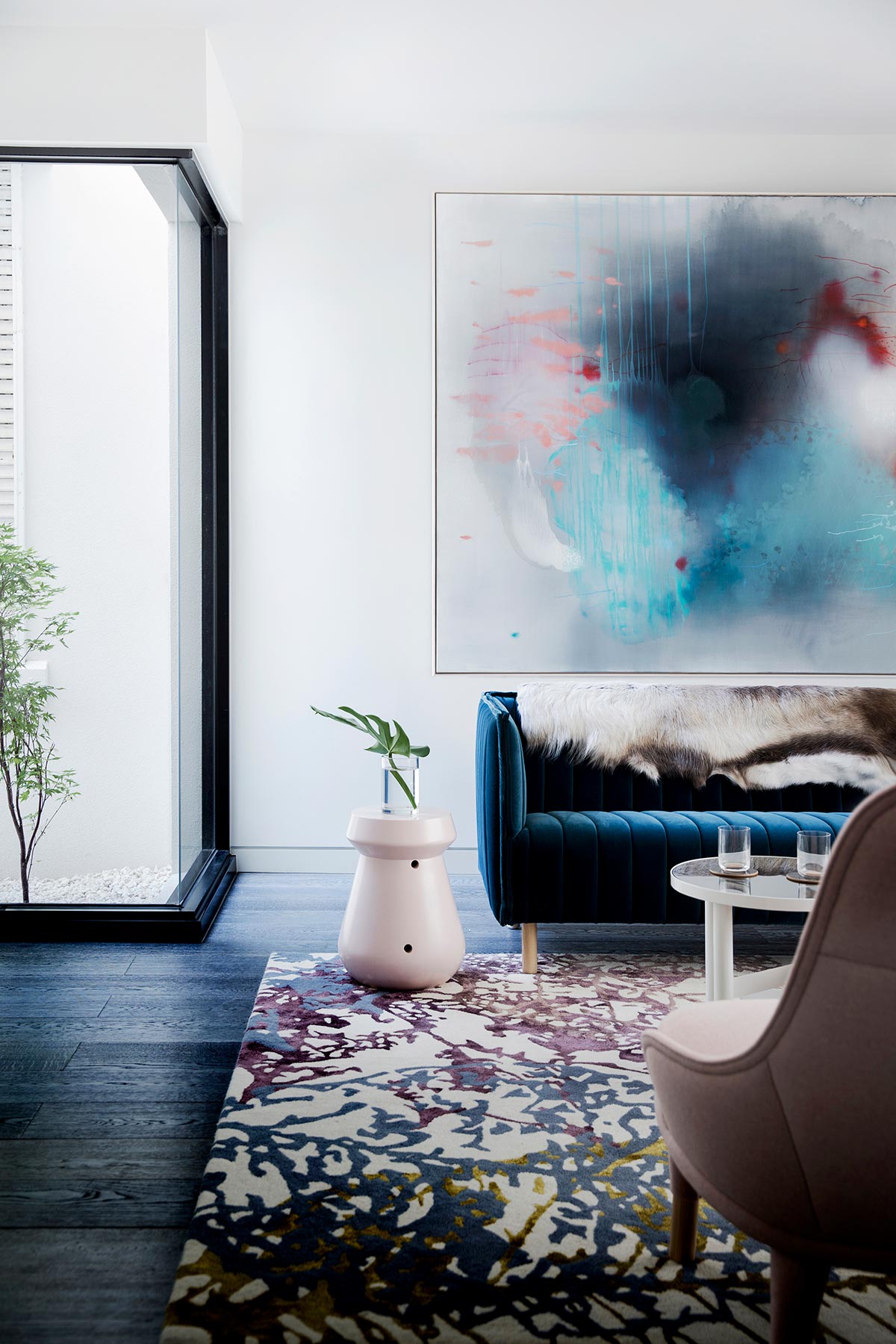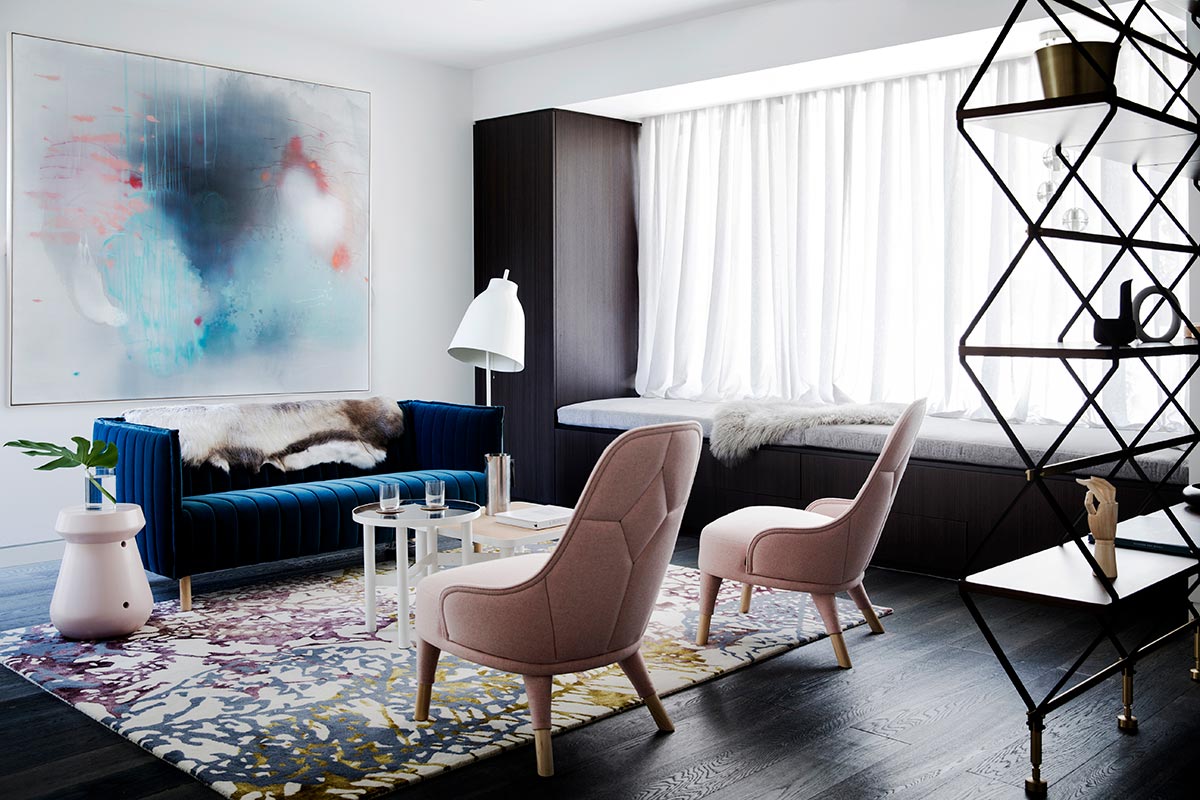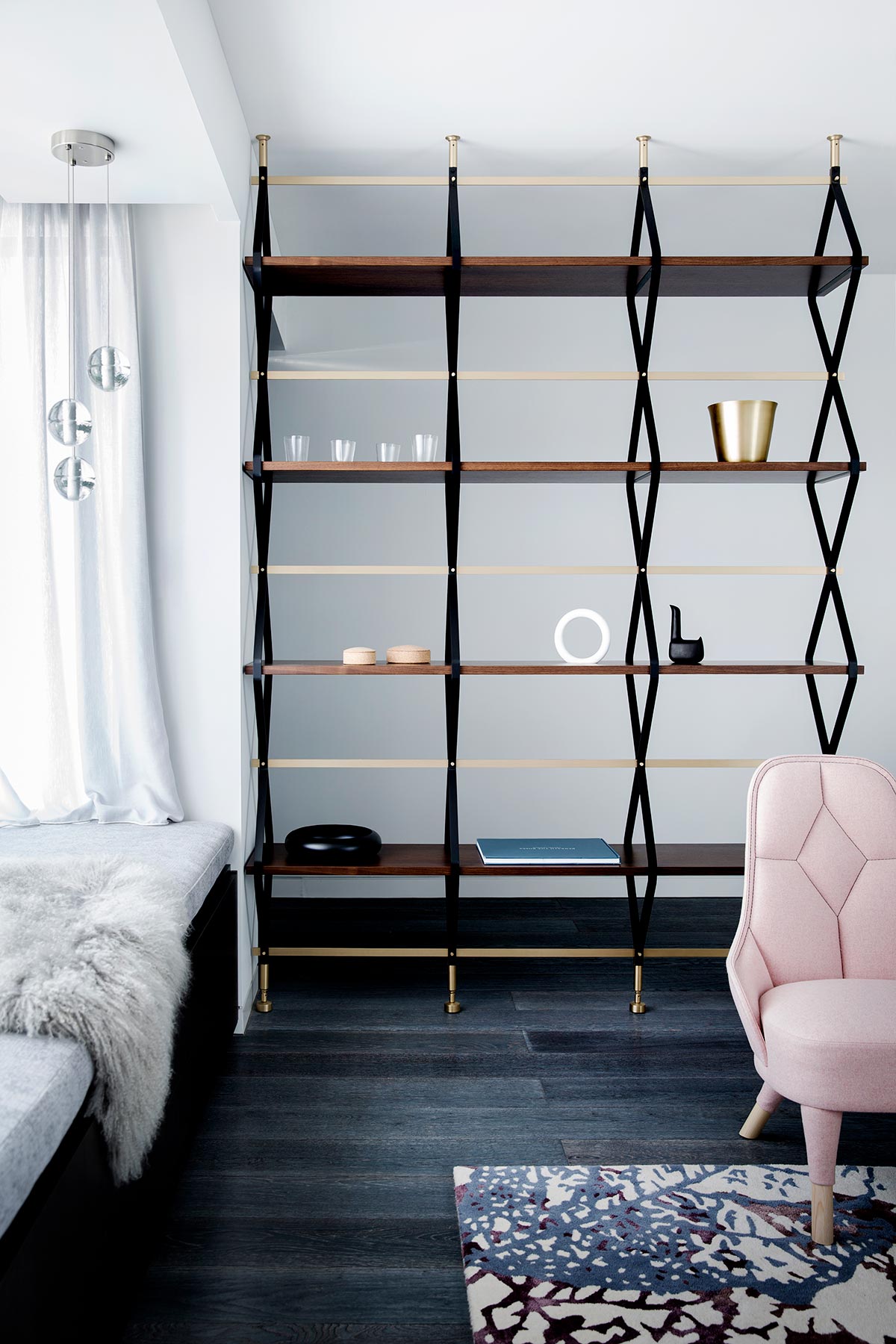 The project encompasses elegantly layered spaces over two light-filled levels. Refined materials such as marble and polished plaster balance out the dark tones to create a sense of balance, while bespoke and unique detailing add scale and finesse to the interior spaces. Within the bathrooms, tactile marble and tiles complement the elegantly simple joinery forms. Custom-made fittings in a brushed rose gold finish provide an unexpected accent to a lush palette of textures.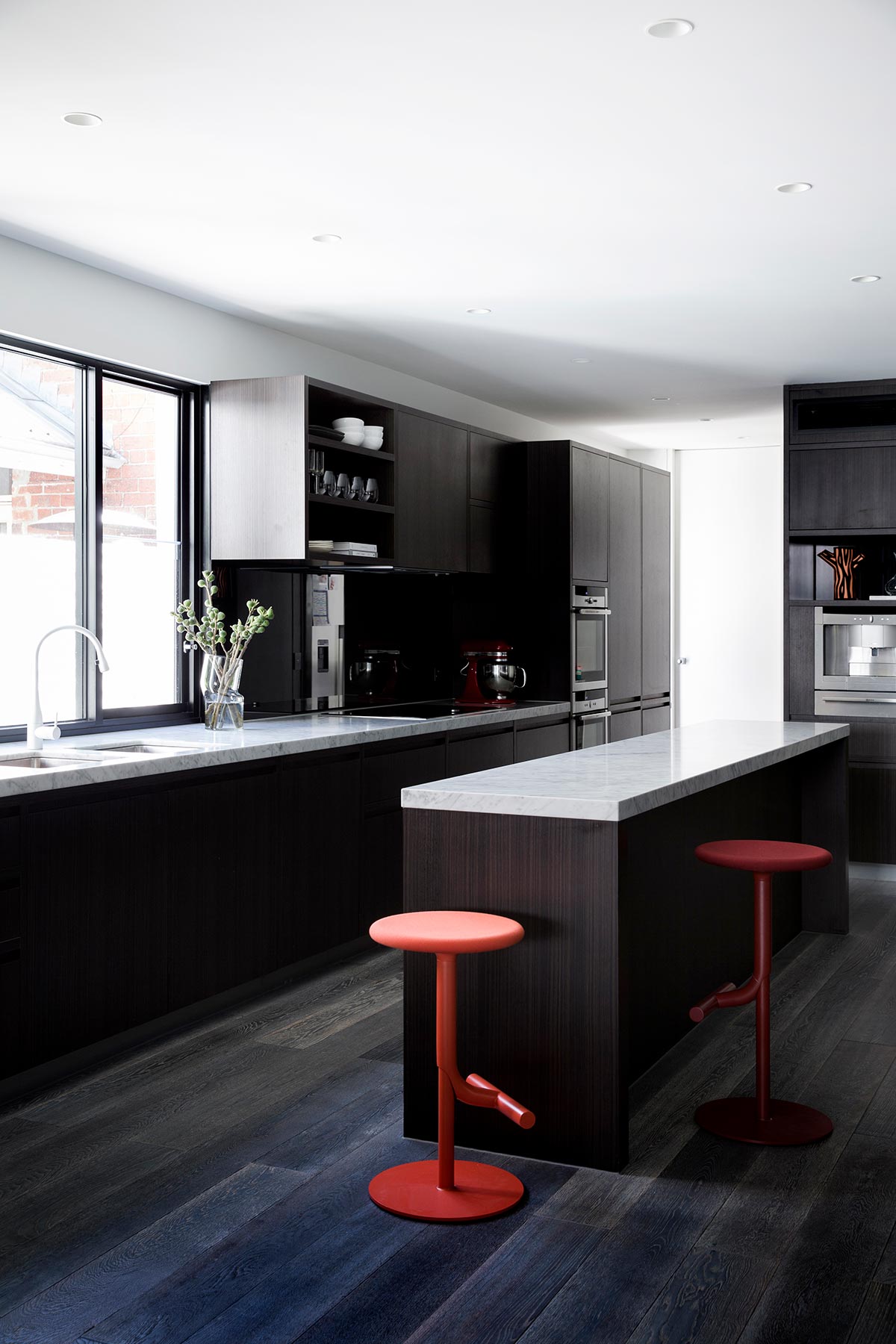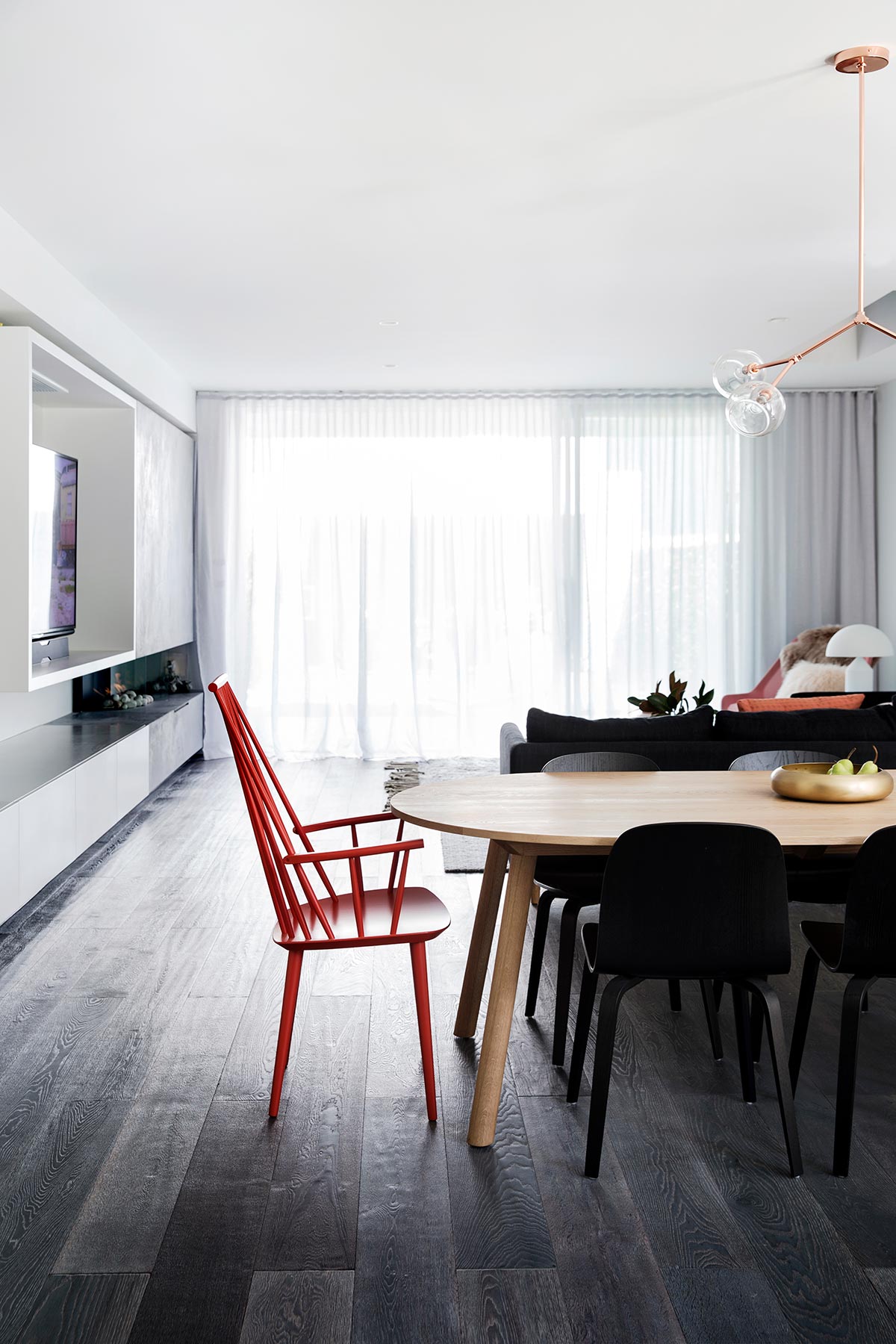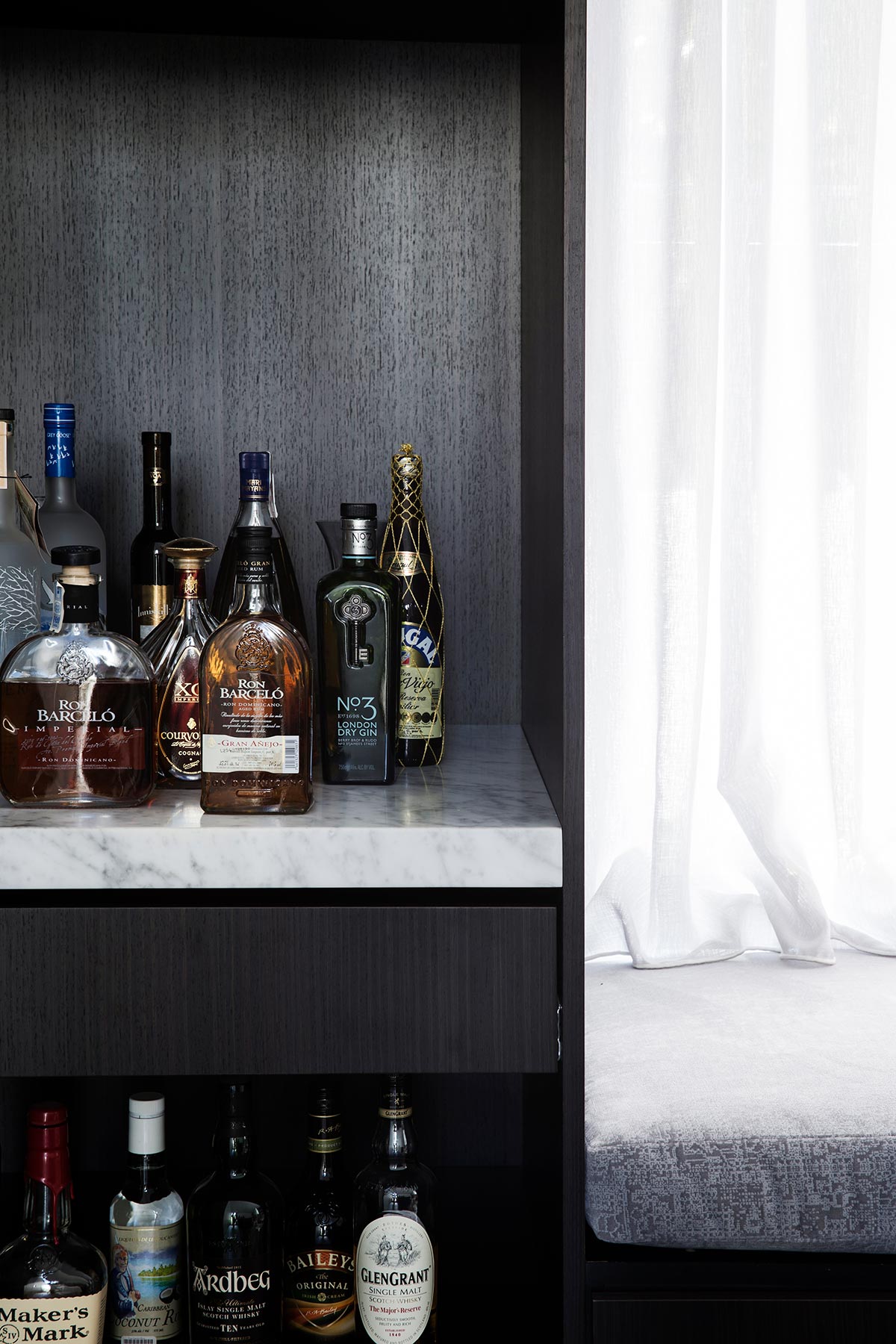 "The land size is just over 300msq – with the width being just over 6 meters wide and around 50 meters long – so the house is narrow but long. It was fairly tricky fitting everything in and making all of the space count. We managed to do this though, and we created a lovely open plan kitchen and family room at the back of the house, which opens up into the backyard, a stunning front formal lounge room, 3 large bedrooms, a study, a full size laundry, 3 bathrooms and plenty of storage. It is a very family friendly and livable space." – Adele Bates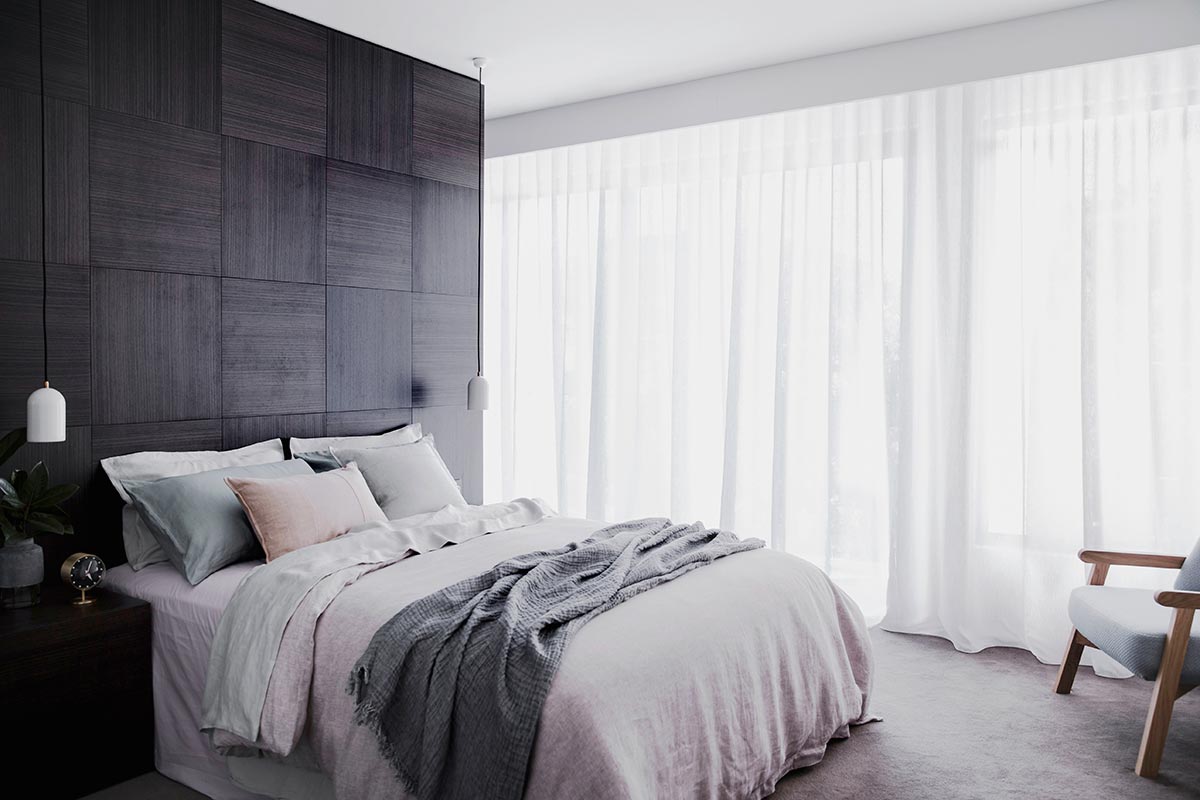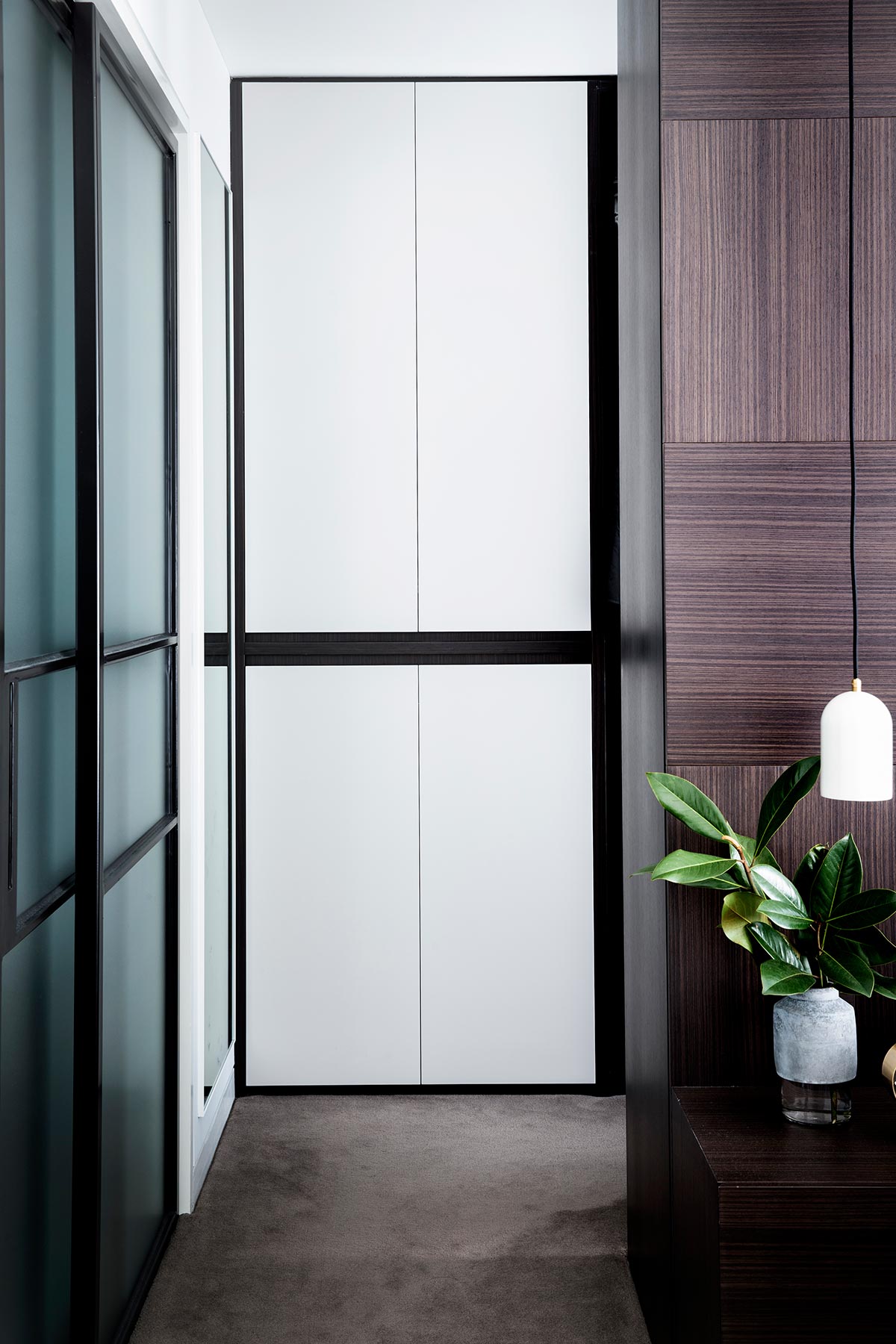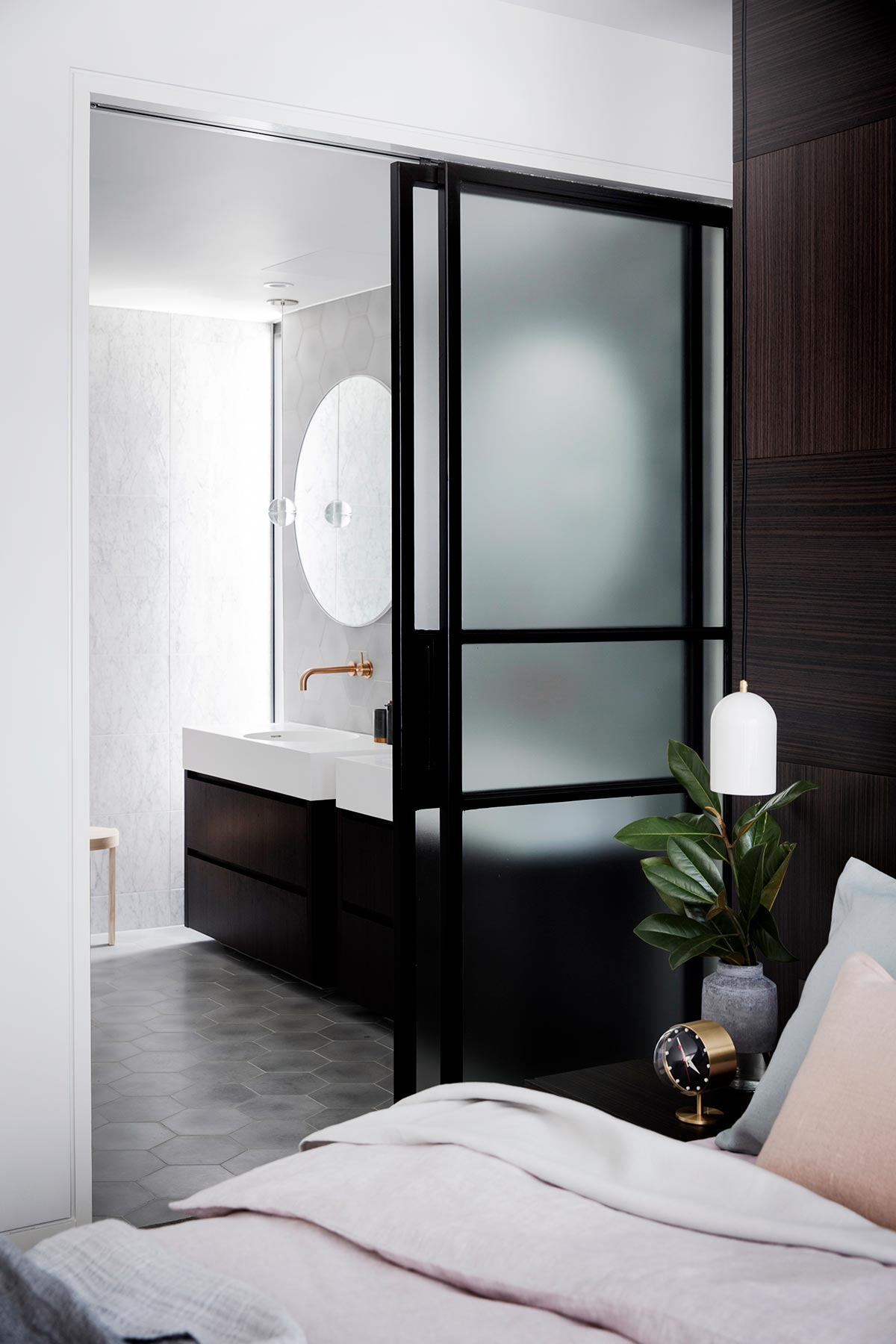 The goal was to create a beautiful family home; a stylish, social and relaxed environment with a sense of relaxed lush. The team also made sure that the design and overall functionality of the spaces have the flexibility to adapt and change to the growing family's evolving needs. The internal elements such as the stair and joinery are designed with a strong linear direction to work with the plan of the home. This allows a smooth spatial flow through the house and provides consistency of detail and scale.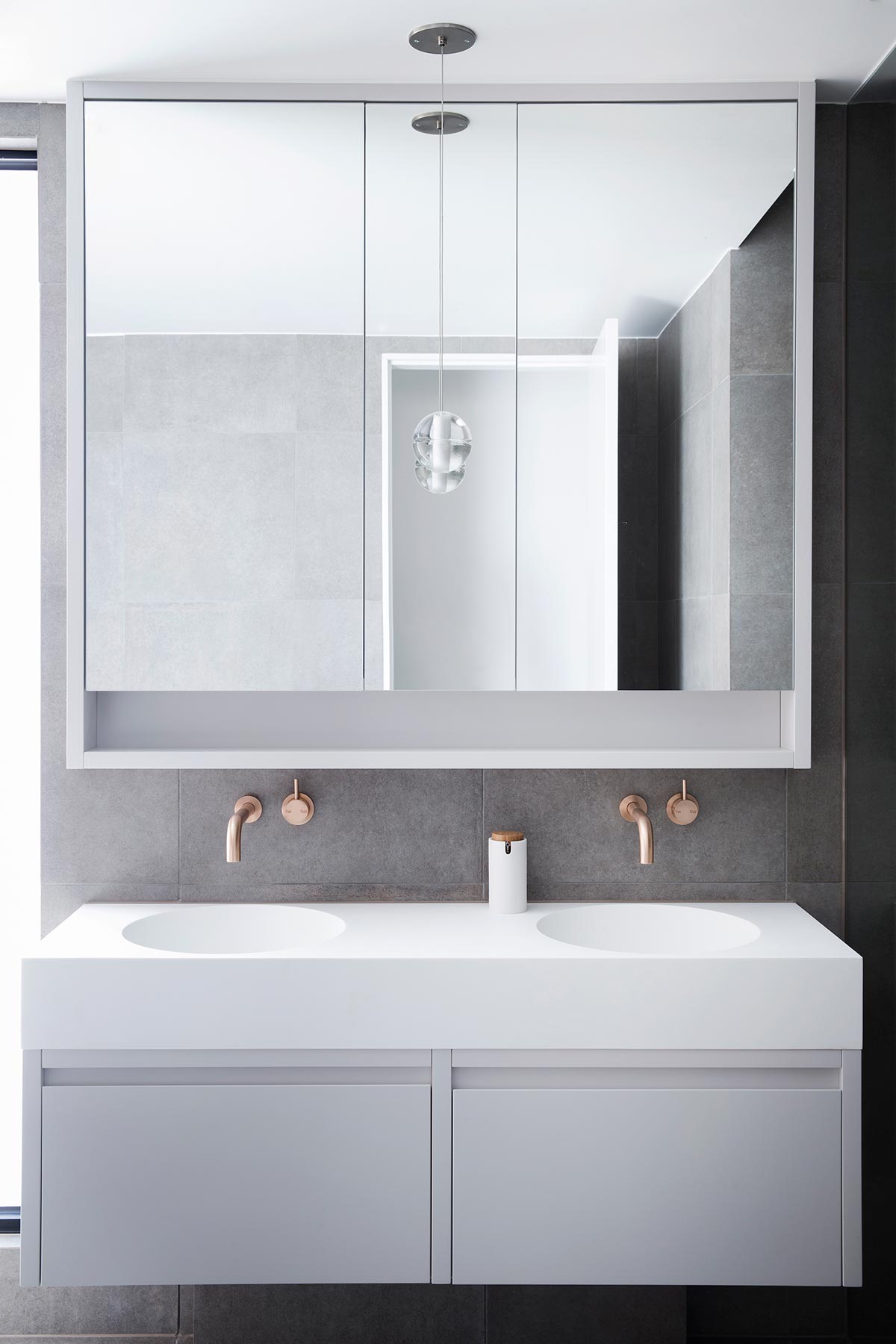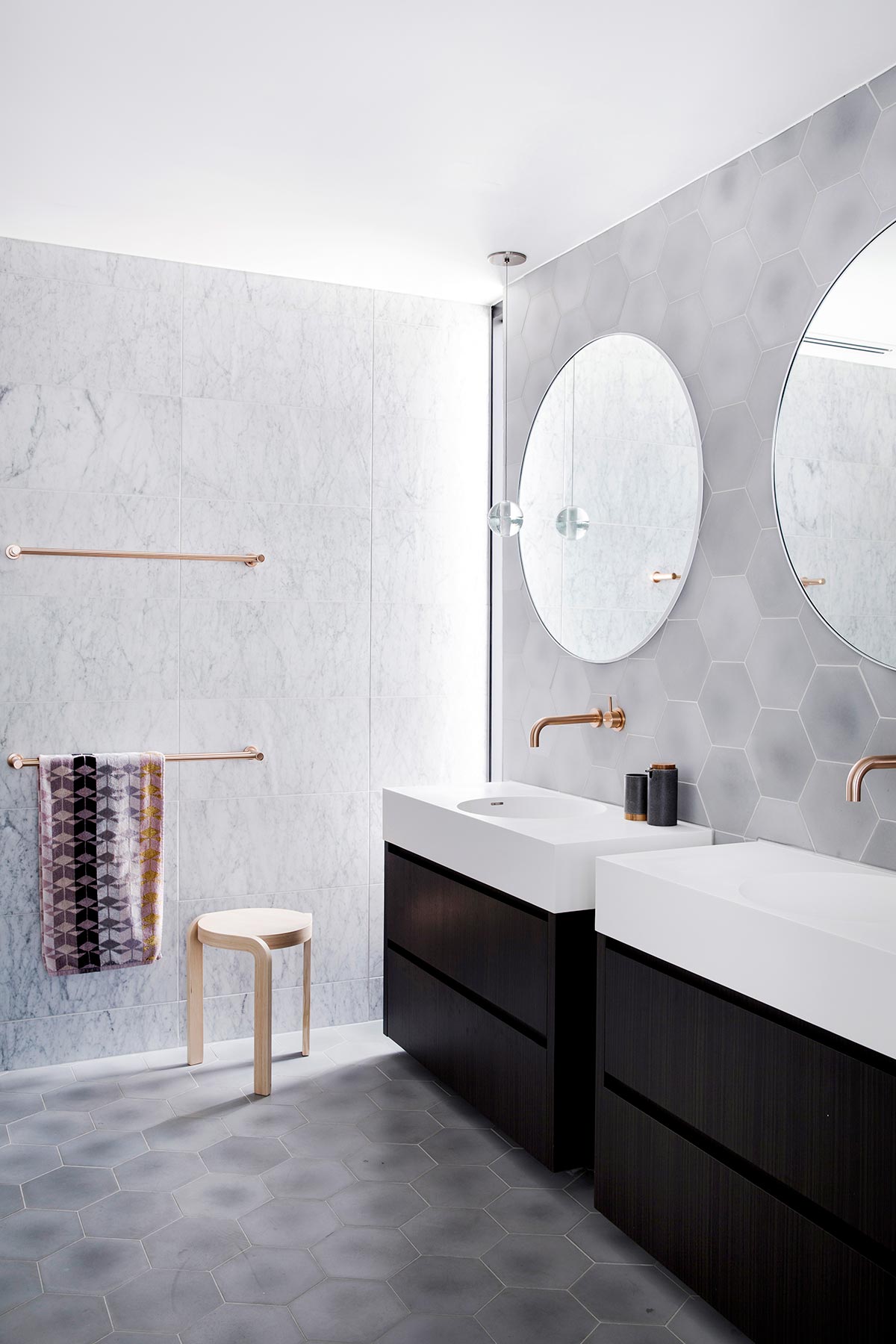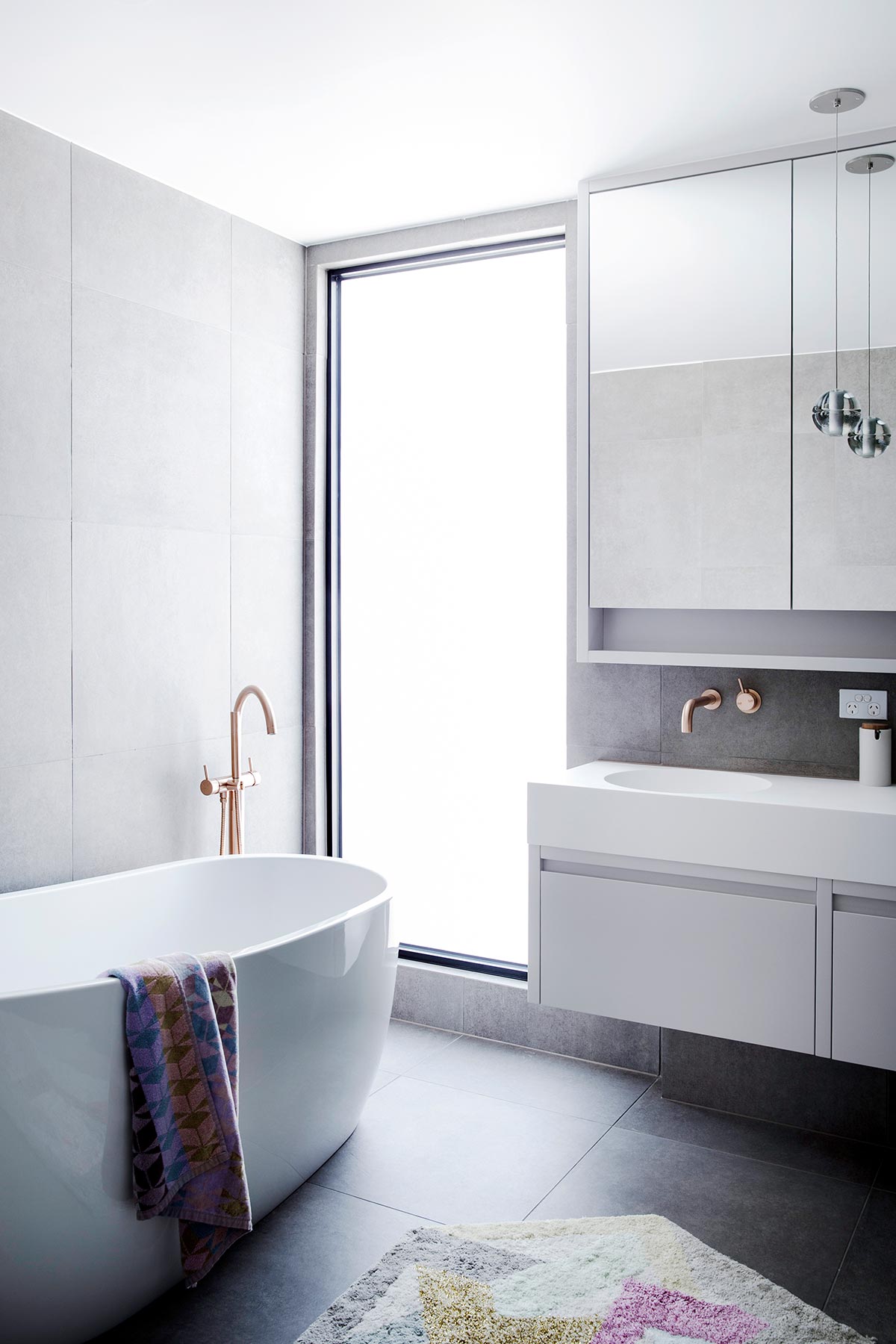 With unique interior elements, seamless design, and a perfect balance of finishes and textures, the Stokes Street Residence by Adele Bates is an enchanting home that fulfils and adapts to the changing needs of an active family.
House Project: Stokes Street Residence
Architect: Adele Bates
Location: Melbourne, Australia
Type: Renovation
Photographer: Chris Warnes