The Port Melbourne House designed by Winter Architecture is an extension to an existing Victorian Era terrace. The clients were a couple of full-time academics, and this project was primarily driven by their desire for light filled living & working spaces connected to the outdoors, whilst also accommodating an elderly family member to comfortably age in place.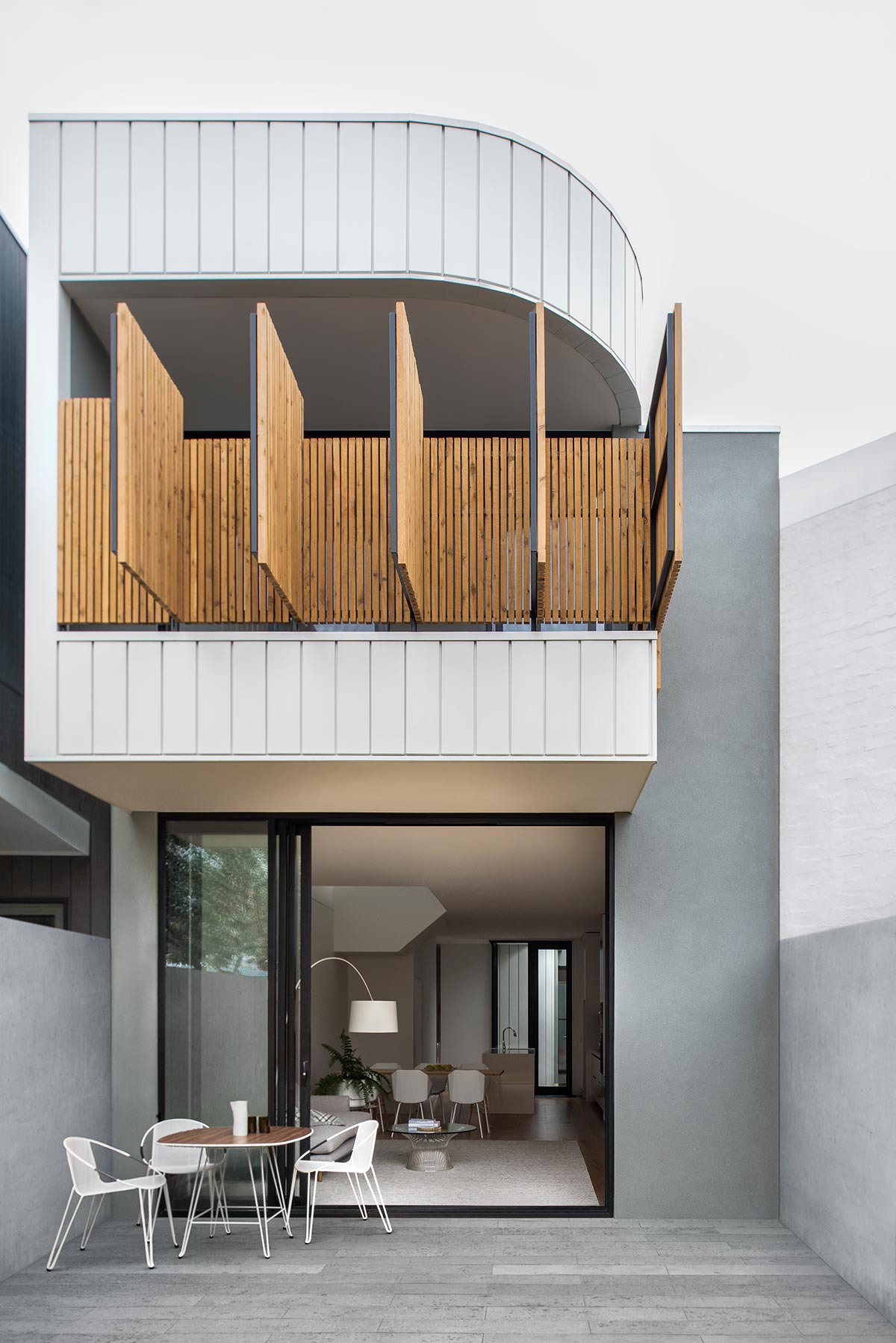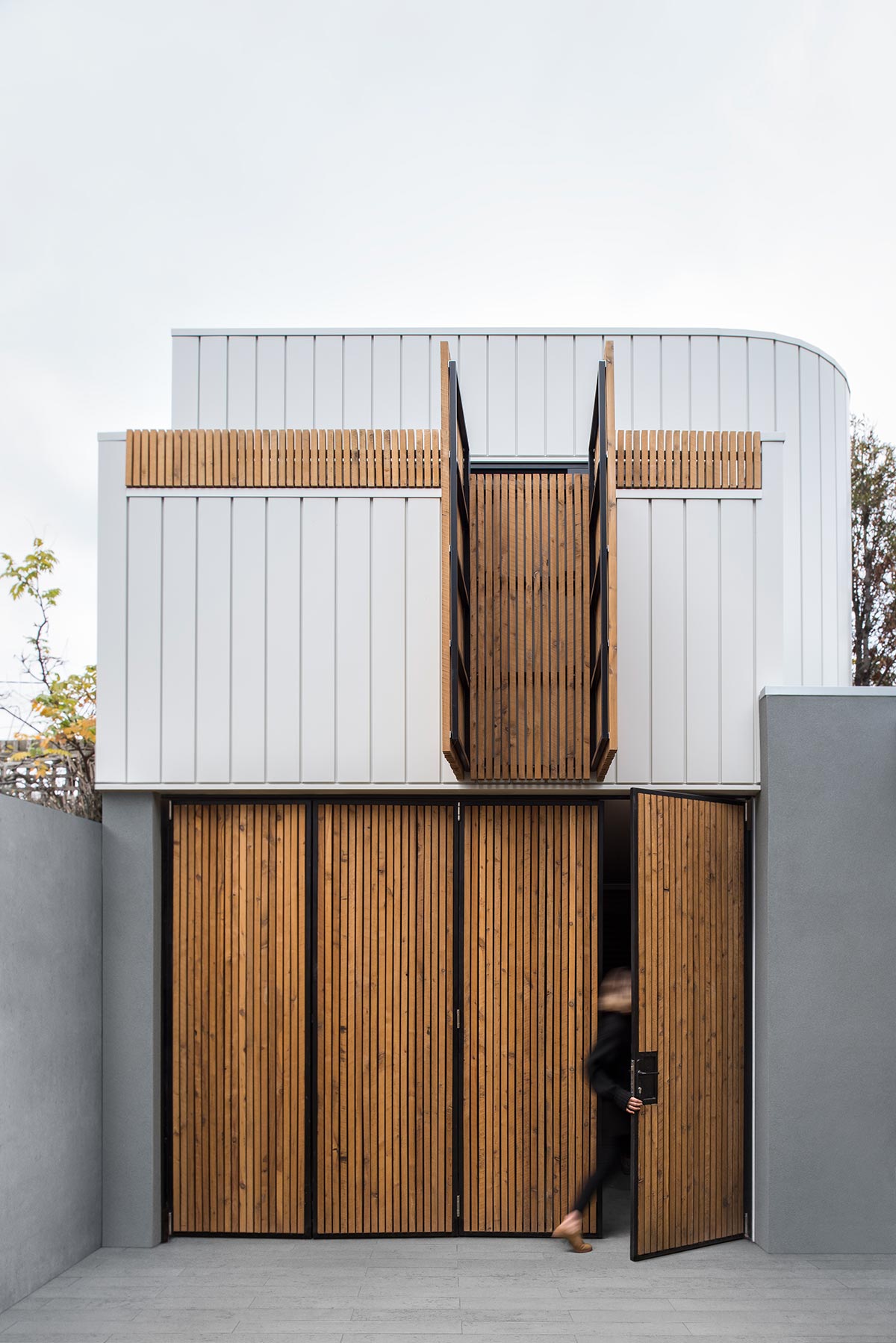 The brief includes an exclusive upstairs retreat for the clients, an open plan kitchen dining living area, along with living quarters for the client's parents. The clients had actually owned and leased the existing Victorian home for several years prior to renovating. They planned to be closer to family in the area and to accommodate retirement plans in their desired inner-Melbourne bayside locale.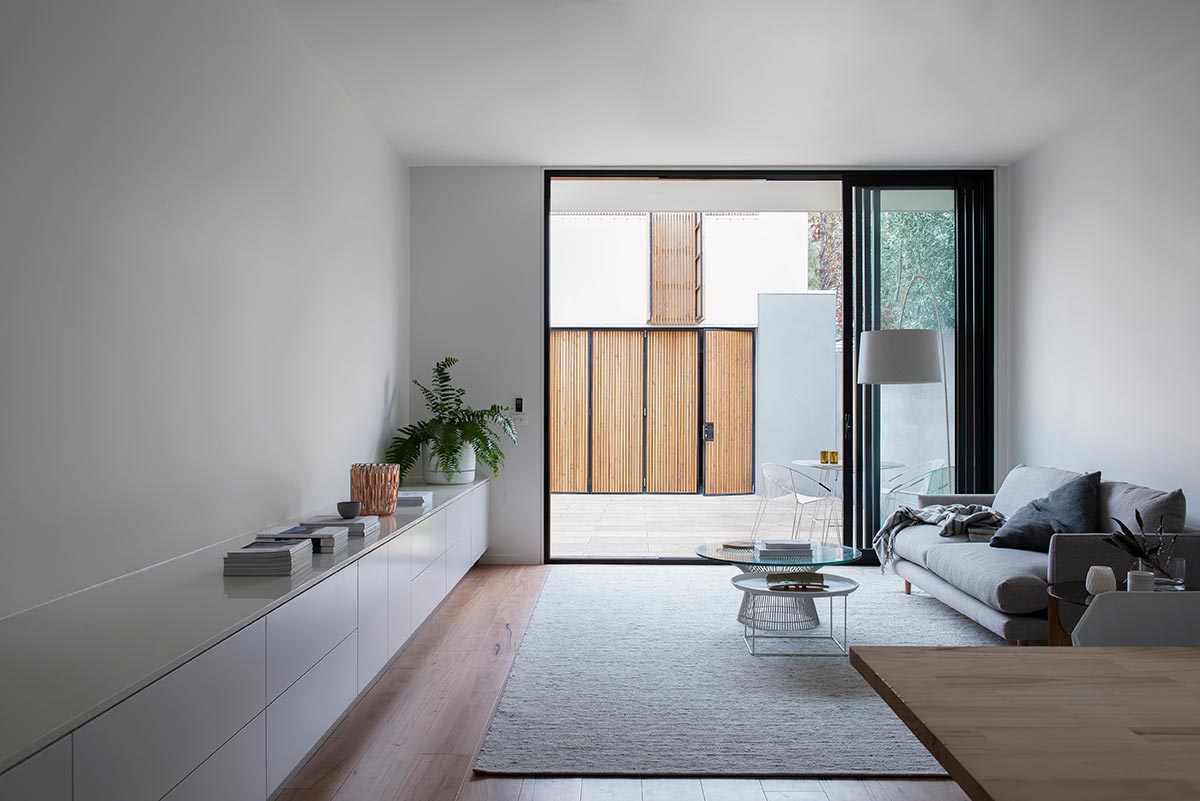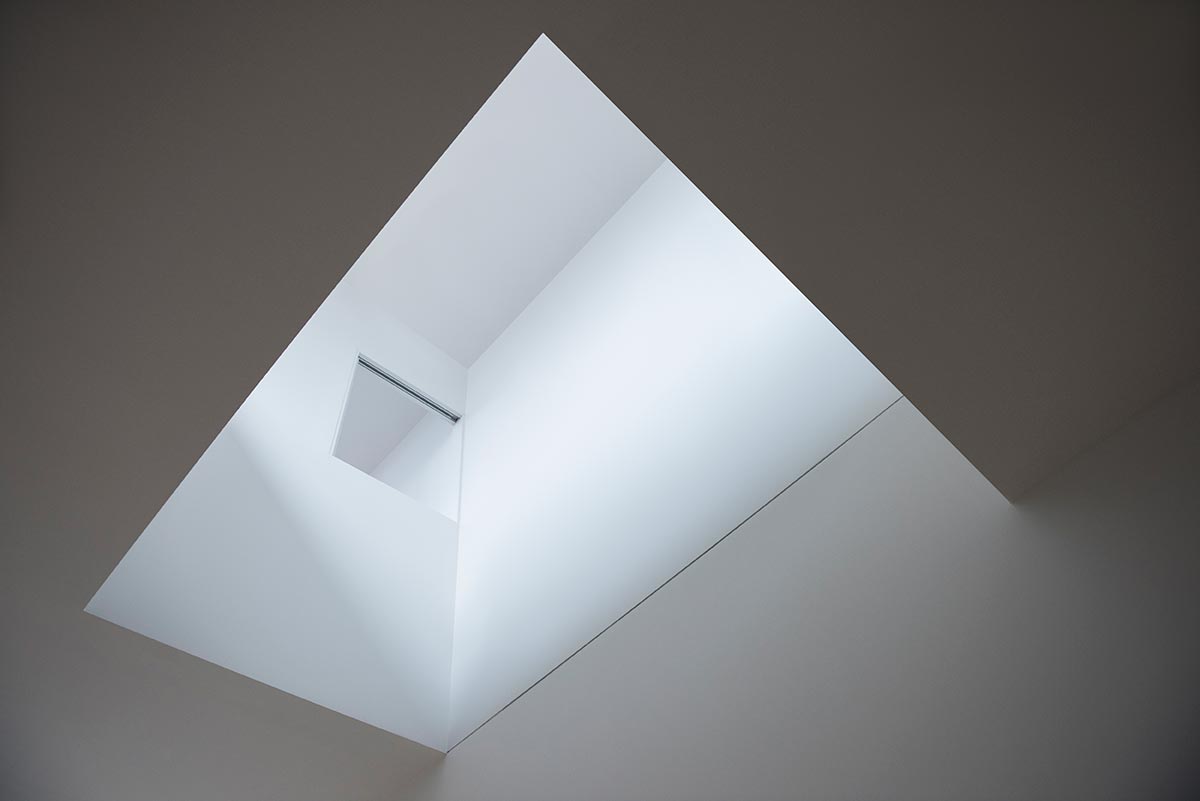 "The most long-term aspects of the brief to the clients were the inclusion of ample natural light into the often cavernous downstairs areas of a double-storey terrace house; the avoidance of a cramped feeling within the narrowness of the site; and the delicate balance of seclusion/openness of the upstairs retreat." – Winter Architecture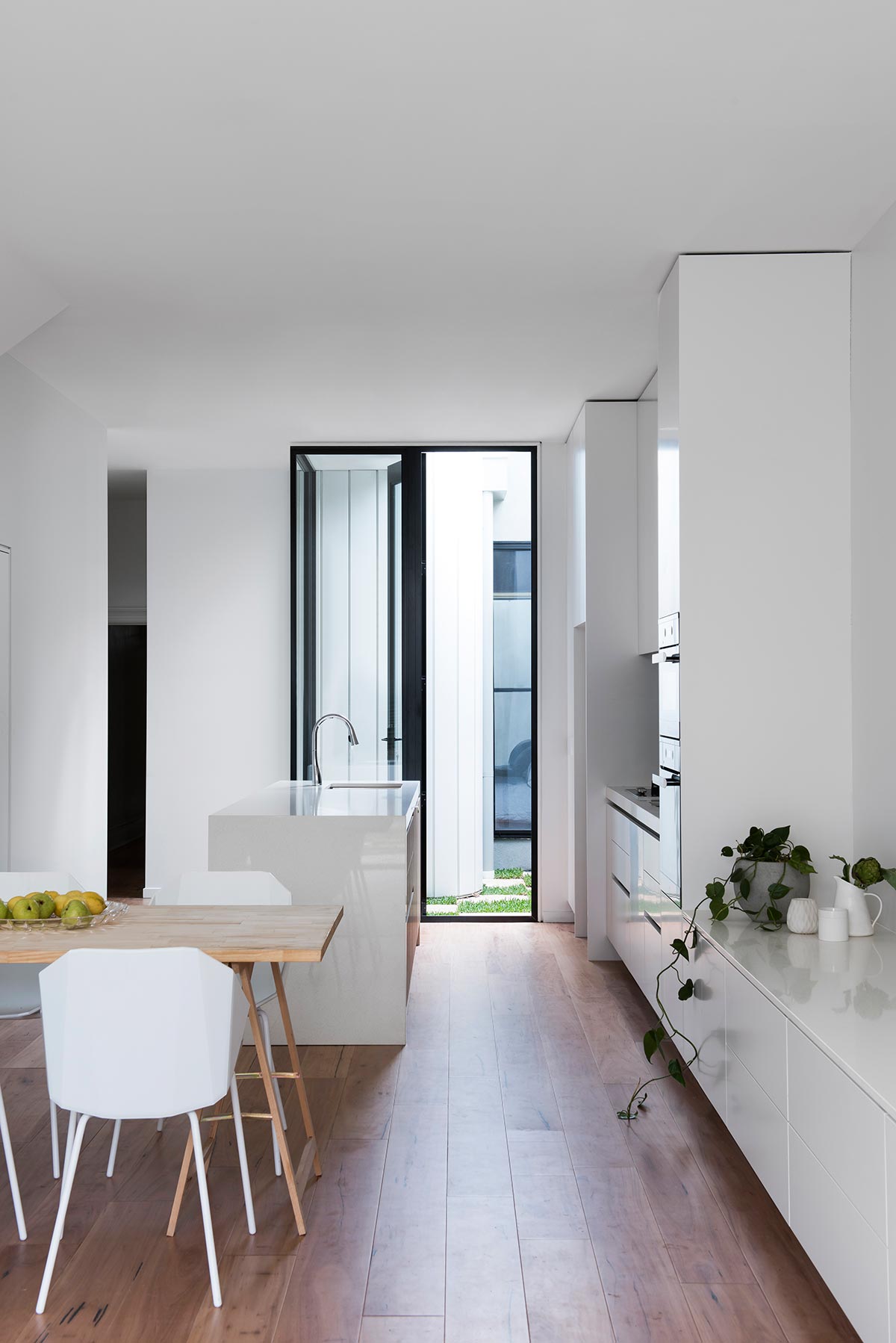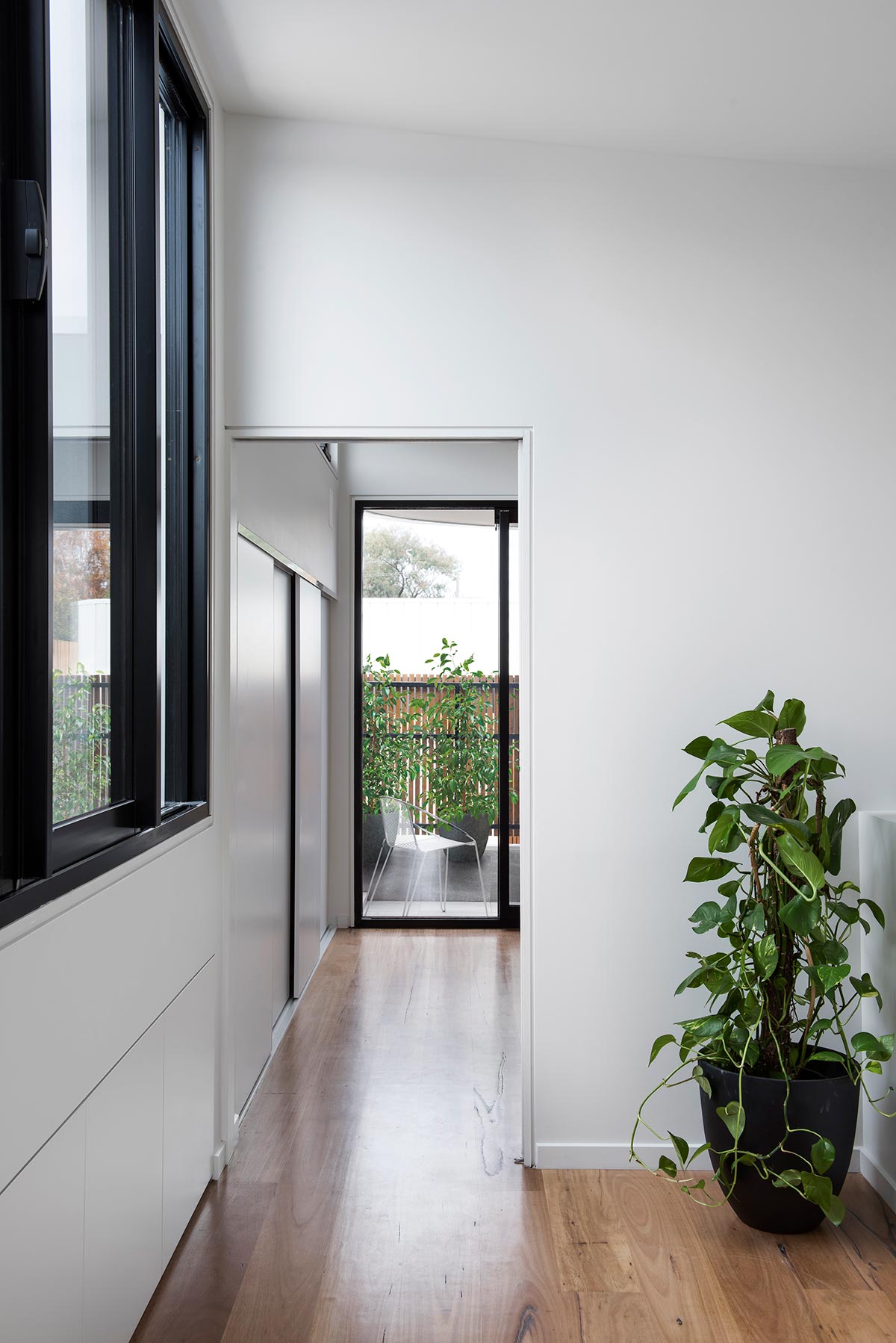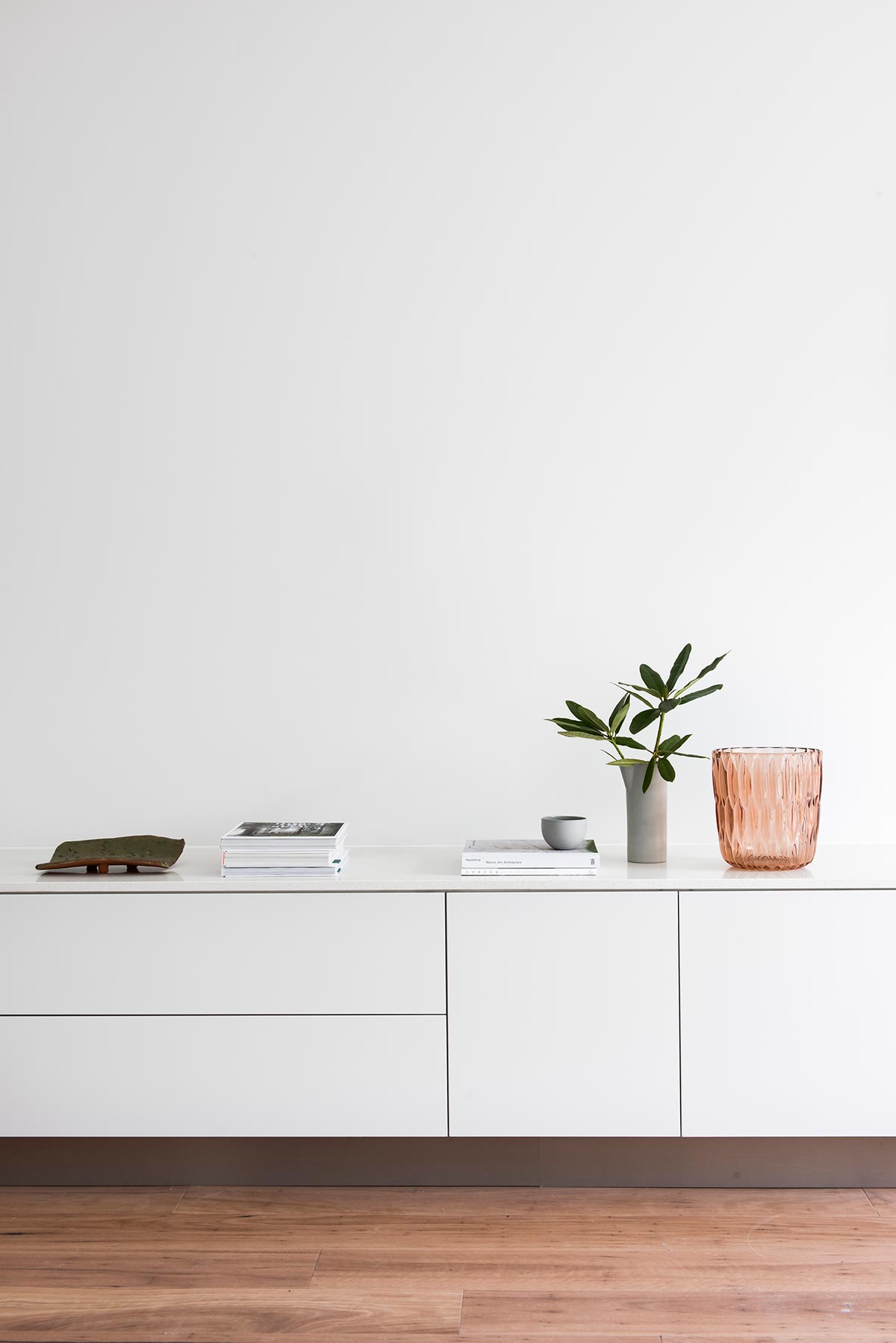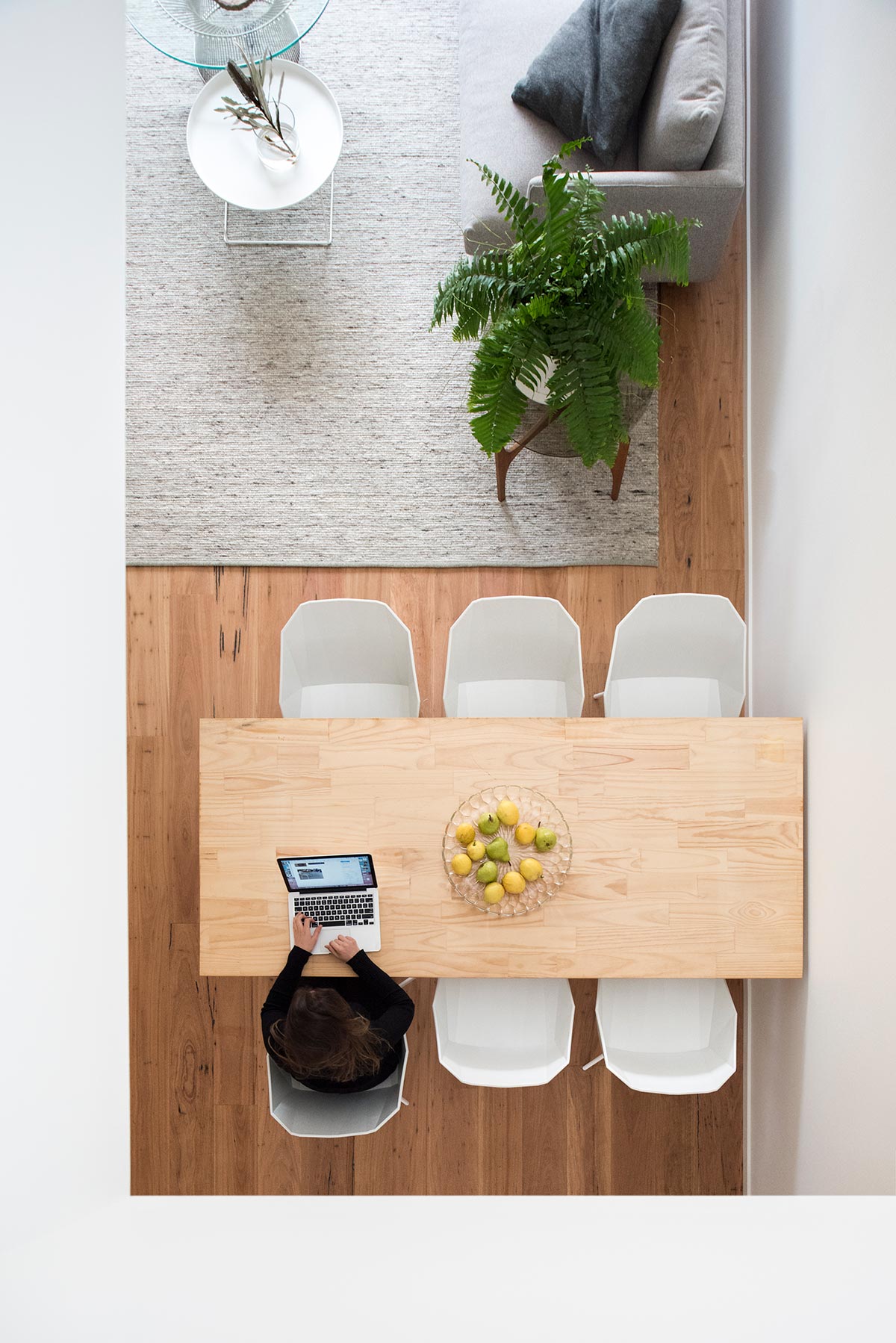 Outlined by carefully inserted external courtyards that allow natural light to seep through the ground floor spaces, the programme and form are divided into three distinct volumes. The first one is housed within the front portion of the existing Victorian era terrace house and is given to ageing in place; Allotted for the primary living zones on the ground floor and the clients' retreat upstairs is the second volume, and the third volume is given to the garage and studio loft. The visual connection between these volumes became the basis for resolving the clients' complex programmatic requirements while enhancing a sense of connectivity and space within the constraints of the narrow east-west oriented plot.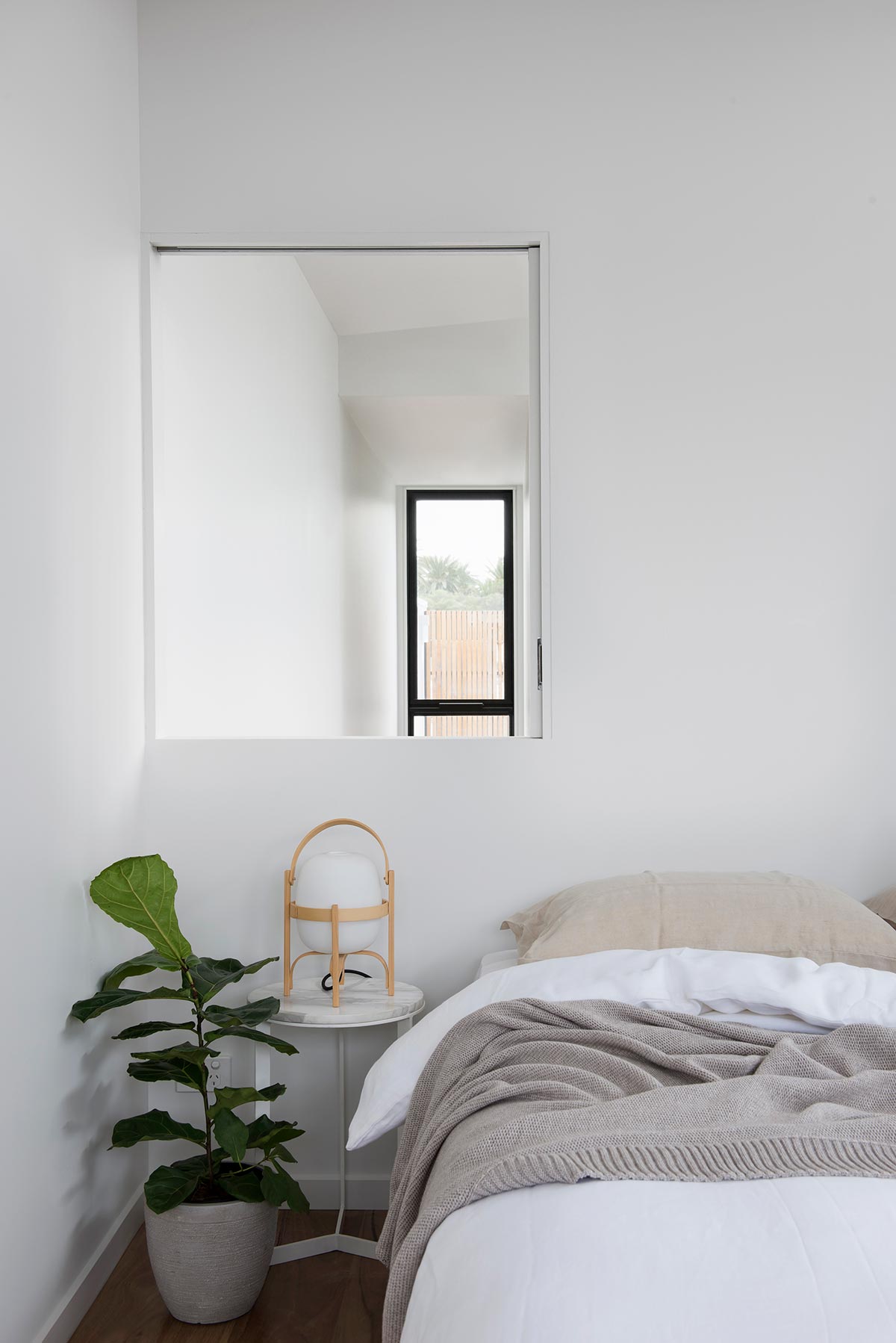 "The material finishes are expressed in light yet warm tones, with timber composite flooring laid over in-slab hydronic heating providing superior thermal comfort in the living space and promoting a calm simplicity reflective of the clients' native northern European design sensibility, and that of Winter Architecture. The gentle curves of the forms soften the edges of the volumes, minimizing visual impact on the sensitively placed neighbouring vantage points, and mediating solar gain to the internal spaces. The outcome is sympathetic to its context, speaking softly, yet proudly."
House Project: Port Melbourne House
Architect: Winter Architecture
Location: Port Melbourne, Australia
Type: Renovation
Photography: Nicole England