The town of Stanley is a historic coastal town on Tasmania's North-West coast and home to a very modest but very friendly population of less than 400 hundred people. Its slim population does not affect the strength of its community, with a quiet energy bubbling away underneath its sleepy surface. Driving into Stanley you can't help but notice the huge rock, technically a volcanic plug. Commonly referred to as 'the Nut', shortened from the Aboriginal name Moo-Nut-Re-Ker. A short but very steep walking track to the summit of the Nut allows you incredible views across the town and Bass Strait. However we visited Stanley for something situated at the base of the Nut, Stanley's Ship Inn. A unique storytelling guest house that shares the stories of Stanley and my oh my are there stories to tell! 
The history of the Ship Inn was a pub initially, trading for 150 years. Weary sailors would be welcomed at the end of a long day at sea, a pub that also held small overnight lodgings. In the 1800s a billiards rooms was erected next door alongside cold storage rooms, a convenience said to be taken up by the town doctor to house the departed prior to burial (we told you there were stories to be told!) After the inn closed in 1972 it fell into disrepair, which is when local owners Kerry and Alastair Houston made it their mission to restore the building to its former glory. With a long list of trading names behind it, the 'Ship Inn' was reestablished as a fitting homage to its origins. Now known for its boutique haven, with interior design and styling by Lynda Gardener and Belle Hemming, the Ship Inn is a uniquely visual wonderland.
We take you on a closer look of the Ship Inn whilst also seeing the sights of Stanley… did some say pub lotto?!

Where to Eat, Drink, Sleep, Visit and Experience in Stanley, Tasmania
---
EAT
The Stanley Hotel, otherwise known as the pub. Good quality counter meals and busy with both visitors and locals. 
---
DRINK
Angels Share, a quiet spot for a cheeky afternoon tipple and tasting season.
The Stanley Hotel public bar, be sure to get to the front bar before 6pm to go in the running to win the pub raffle!
---
SLEEP
Ship Inn, with seven luxurious suites all with compelling tales to tell. One night here and you will wish you had booked more. Be sure to stay at least two nights to soak in the relaxed and homely environment that is Stanley.
---
VISIT
The Nut, about a 10 minute walk will take you to the top of the Nut, however a chairlift is also available. Once at the top of the nut, a walking track takes you around its perimeter for approximately 35-40 minutes. 
---
EXPERIENCE
Head to the Tarkine Wilderness to experience rainforest, button grass plains, rivers and waterfalls. Plan ahead and book a cruise or helicopter tour, otherwise just plan your own picnic hamper and drive yourself.
Be sure to drop into Penguin and Boat Harbour on your way in/out of Stanley. Penguin is a very sweet local town with penguin paraphernalia everywhere. Boat Harbour is an impressive white sandy beach with clear blue water. 
---
HOW TO GET THERE
4.5 hour drive from Hobart
2.5 hour drive from Launceston
1.5 hours drive from Devonport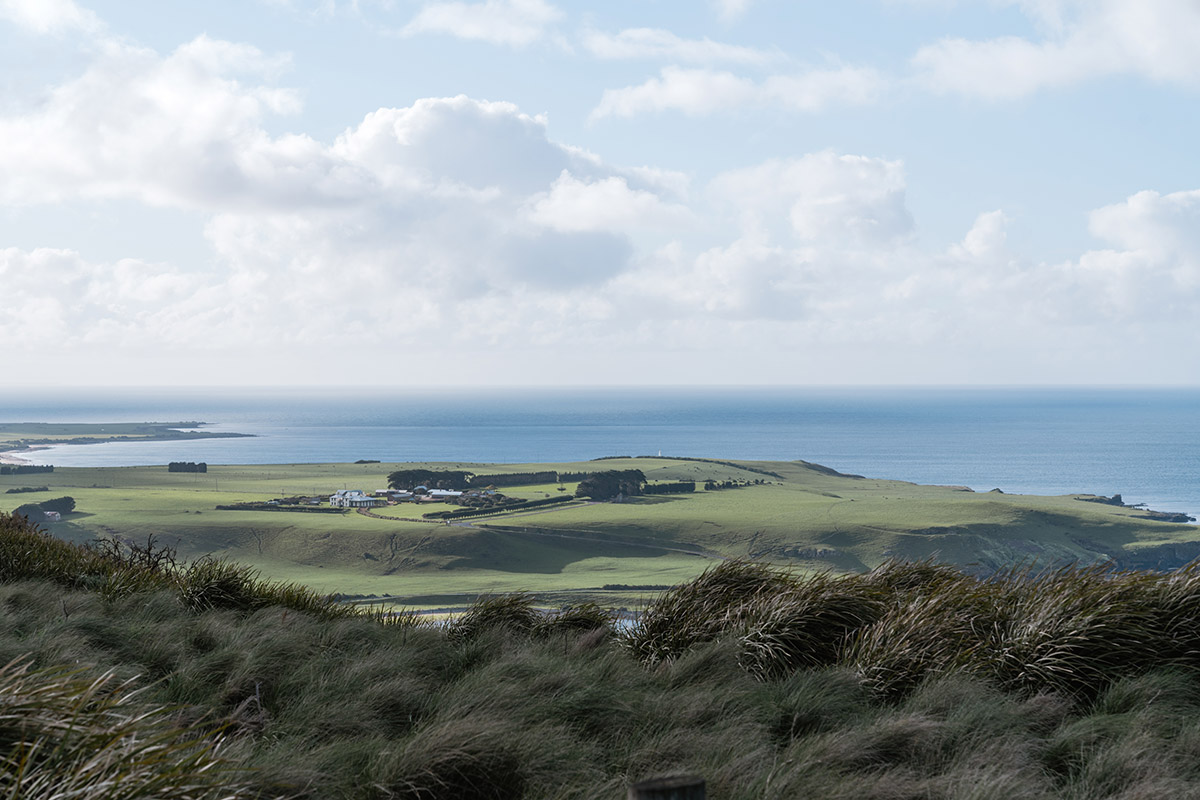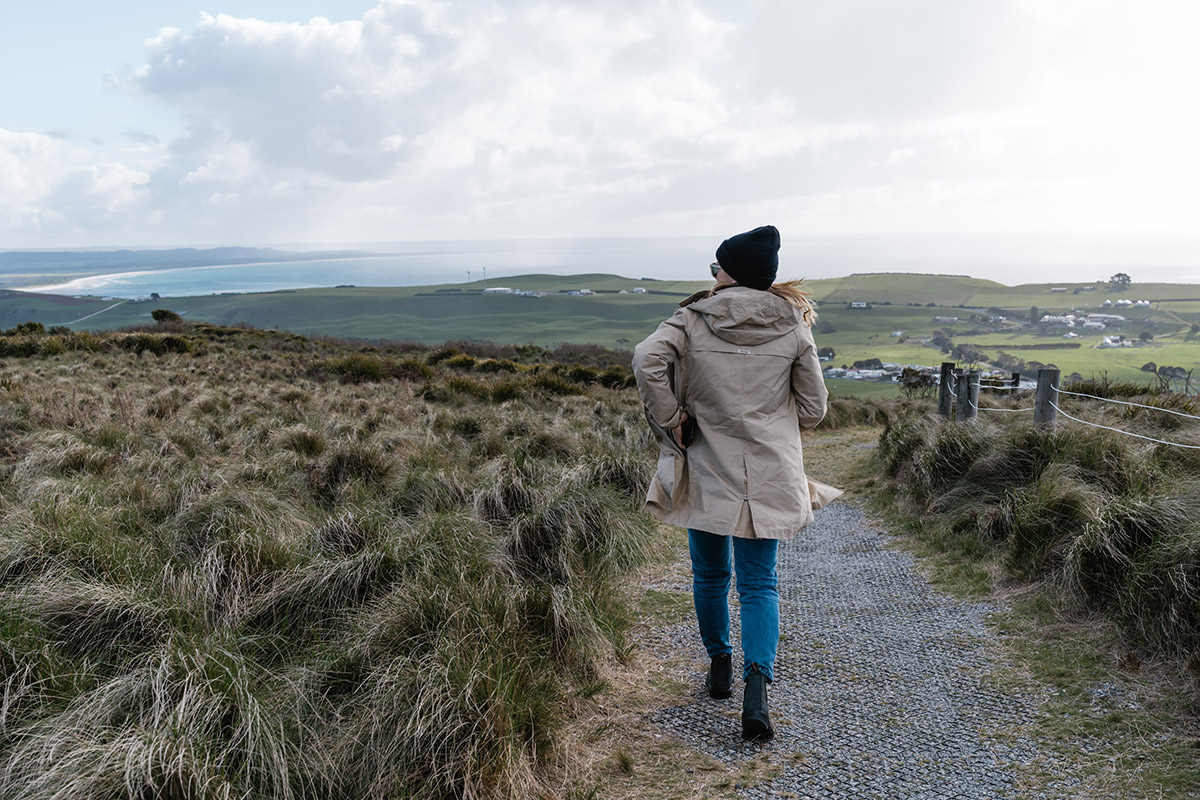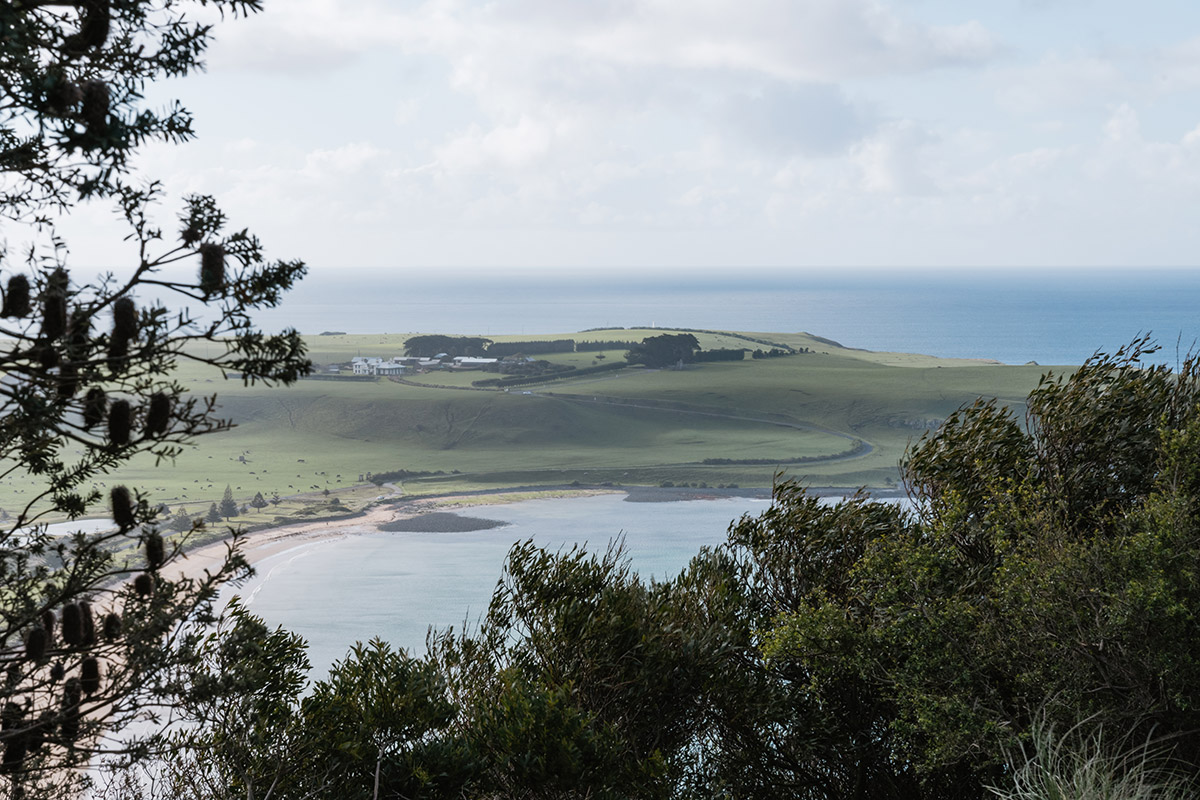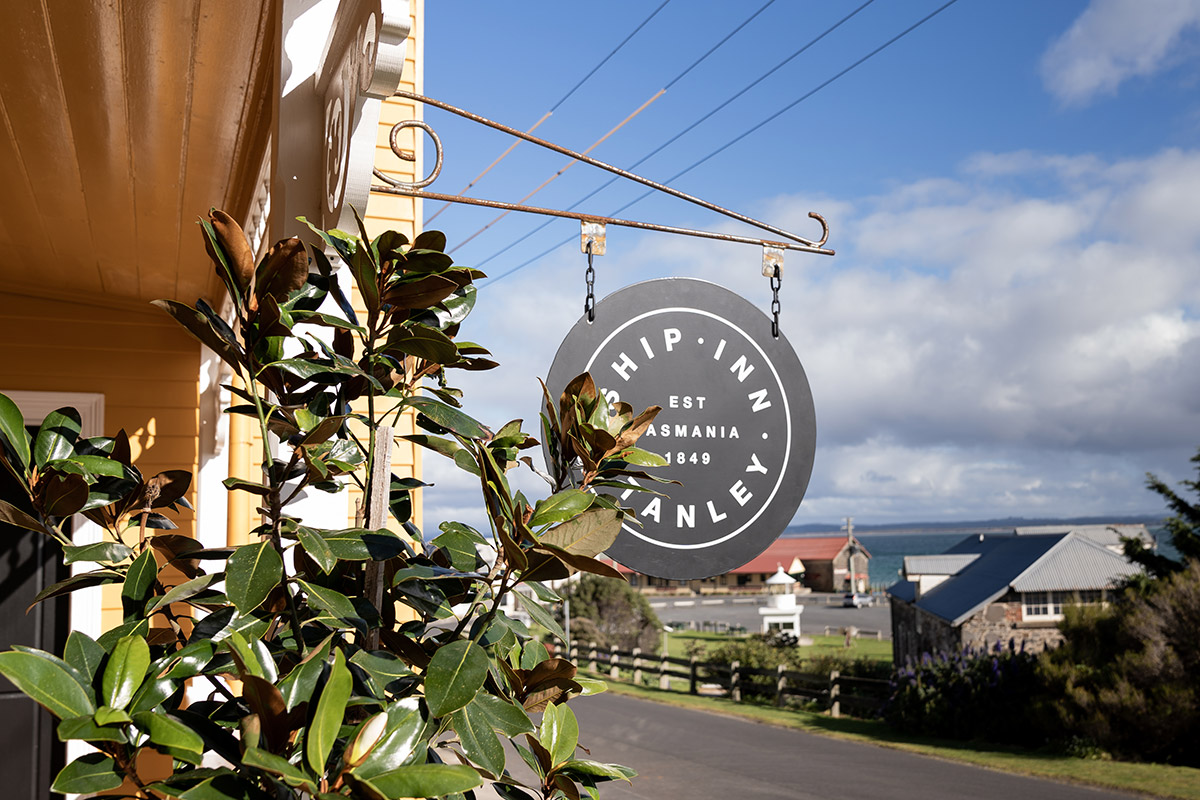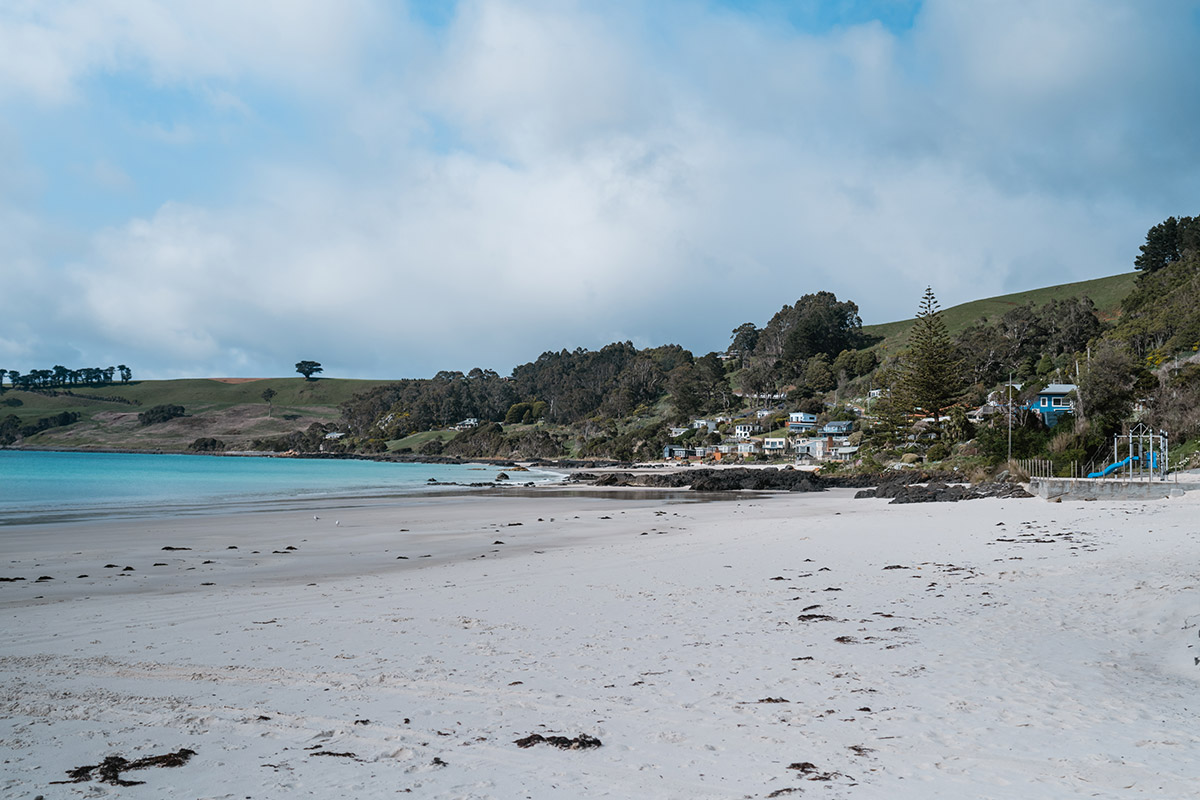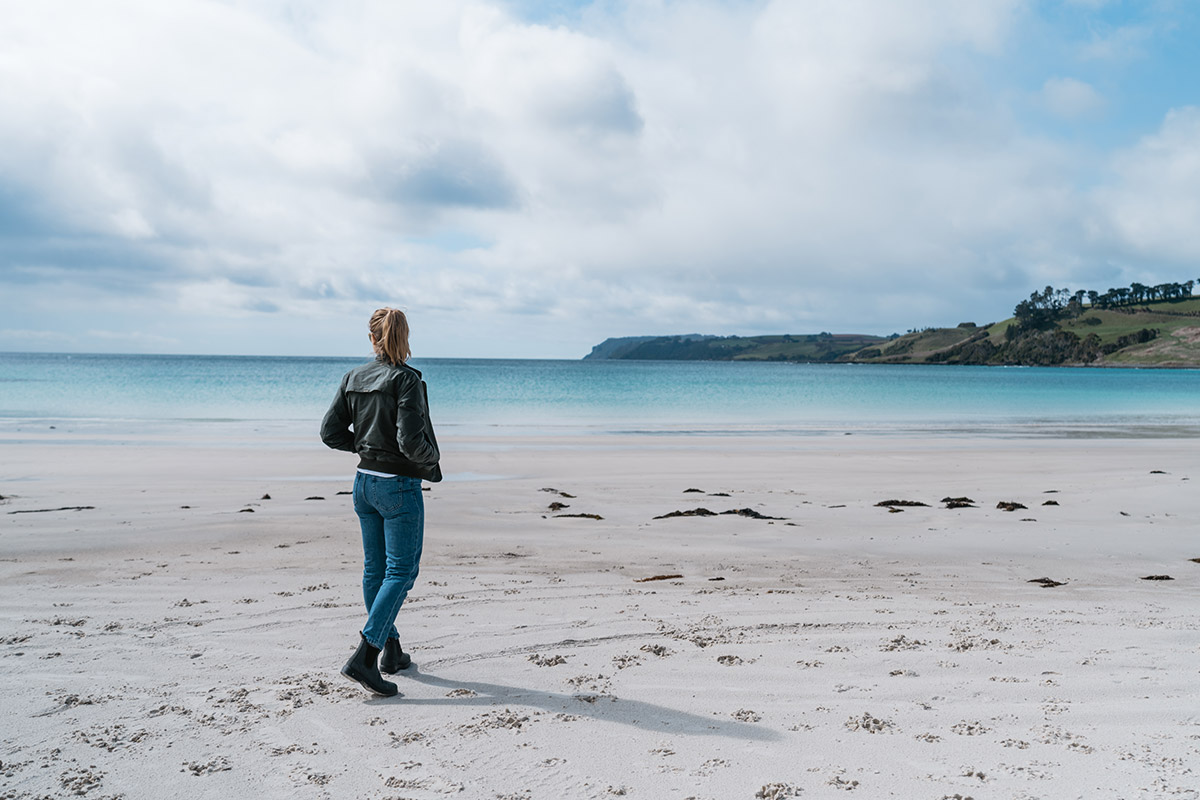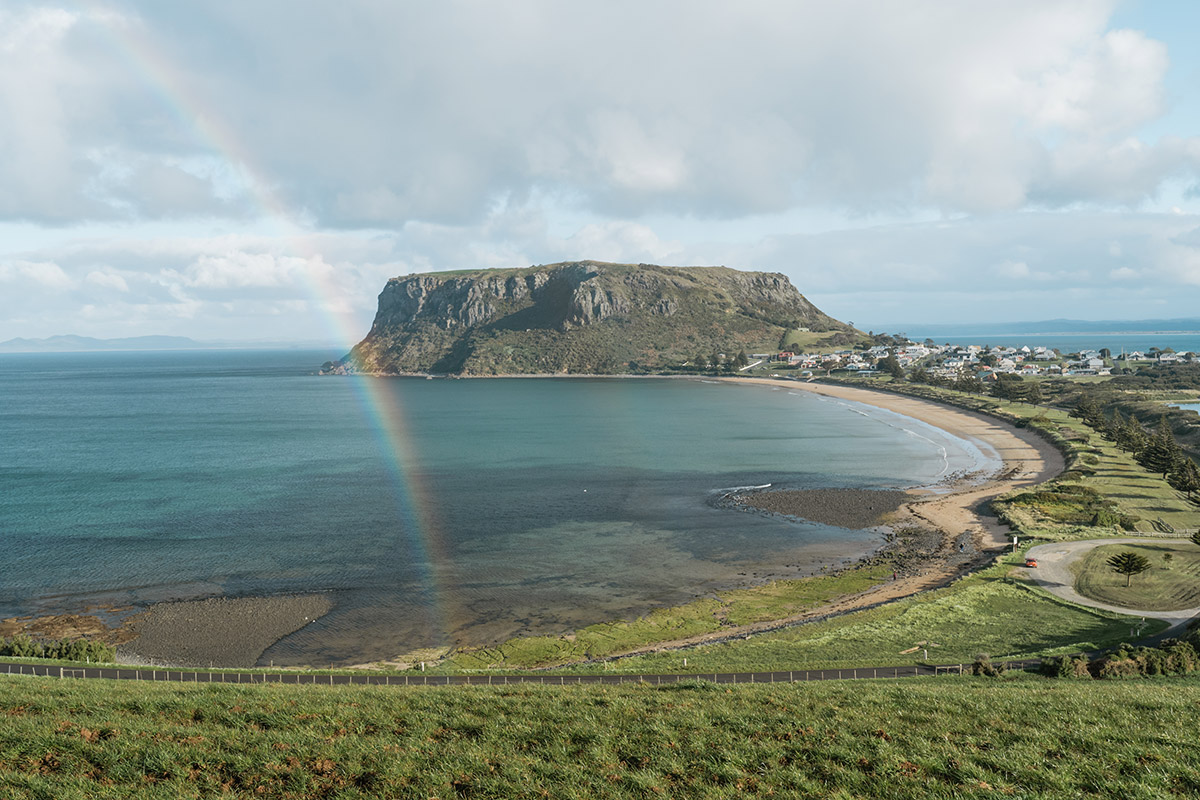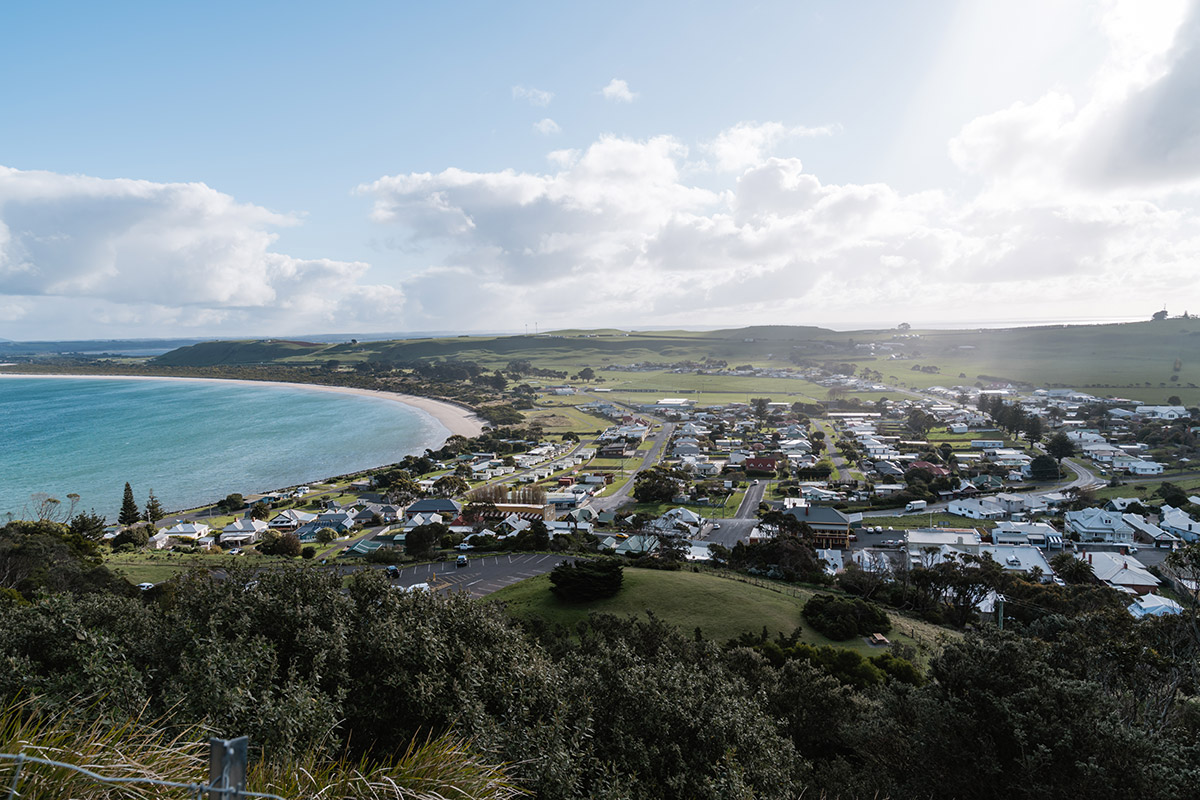 Photography: Jonno Rodd
Video: Hunting for George