Scarborough and Welkin by Justin Mallia Architecture is a small multi-residential project nestled against an existing heritage home situated in Clifton Hill, Australia. Initially, the project brief was to convert the compromised garden, which had become shrouded by a neighbouring house extension, to a conventional townhouse. Instead, the area was creatively reimagined to accommodate a series of interconnected new building elements throughout the entire site. Let's see how they did it..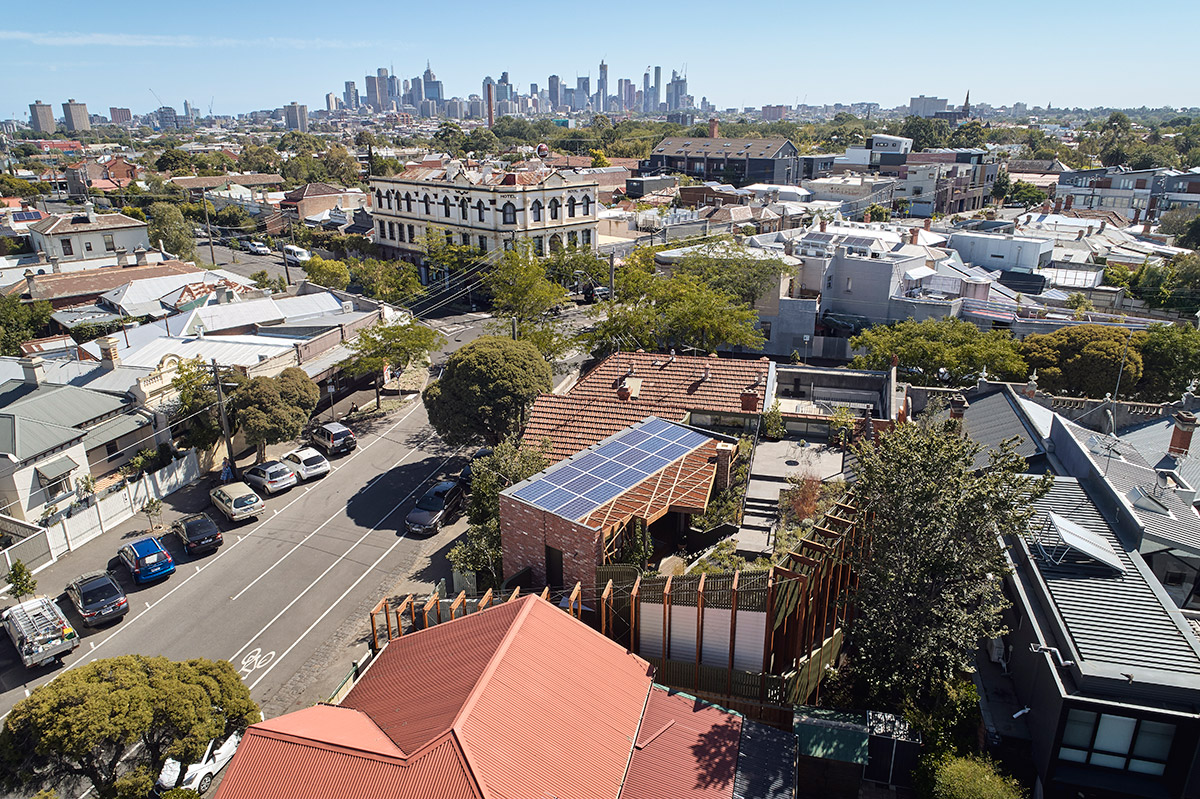 Going against the grain of the streetscape, the new interior and exterior spaces were rotated to face directly north, trees from the original garden were kept, the natural topography sculpted and seamlessly woven into deep soil embankment roof gardens and bluestone paved terraces.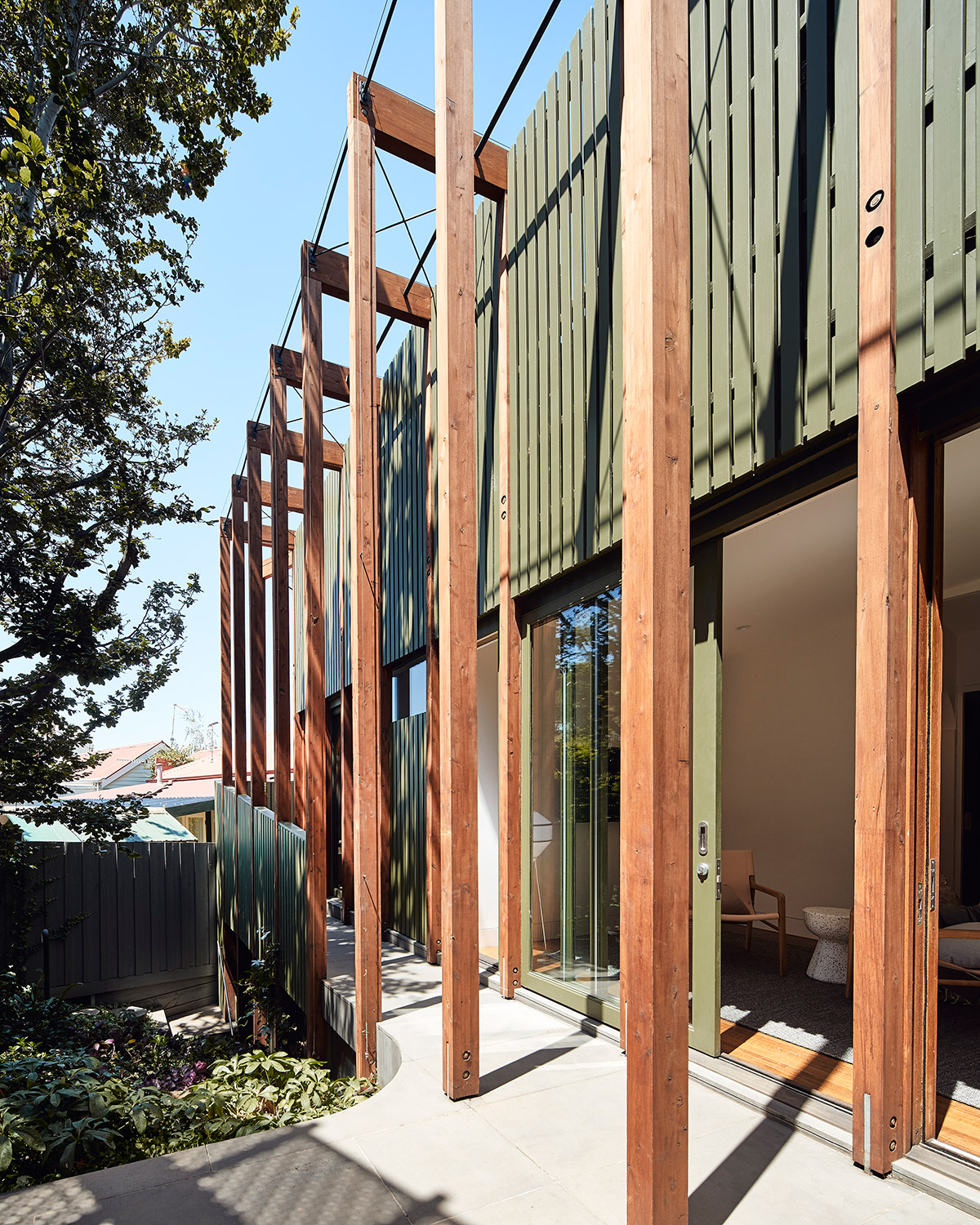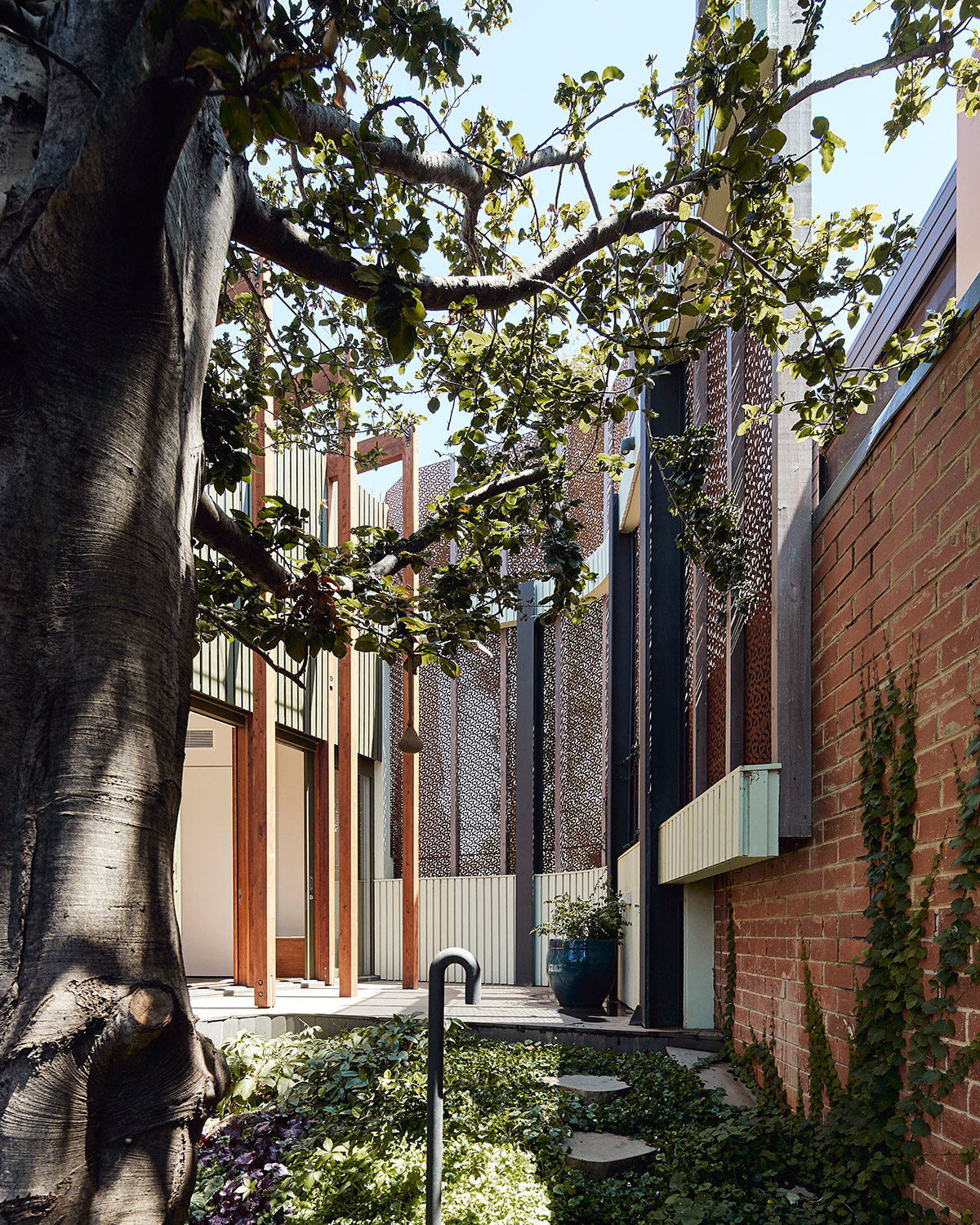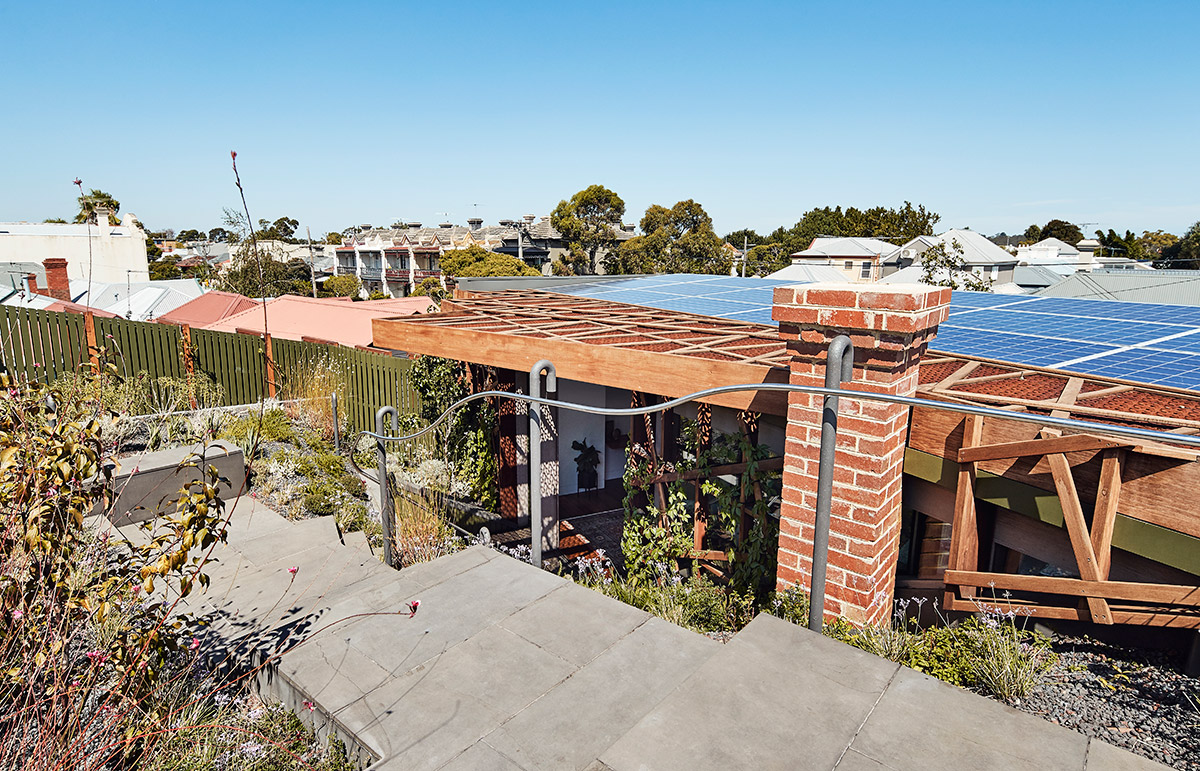 These new spaces enabled the house to be occupied in a variety of ways via carefully crafted hidden operable wall panels and a secret hinged bookshelf. A series of angled intersections and curved transitions allowed the structurally connected spaces to function harmoniously and effectively.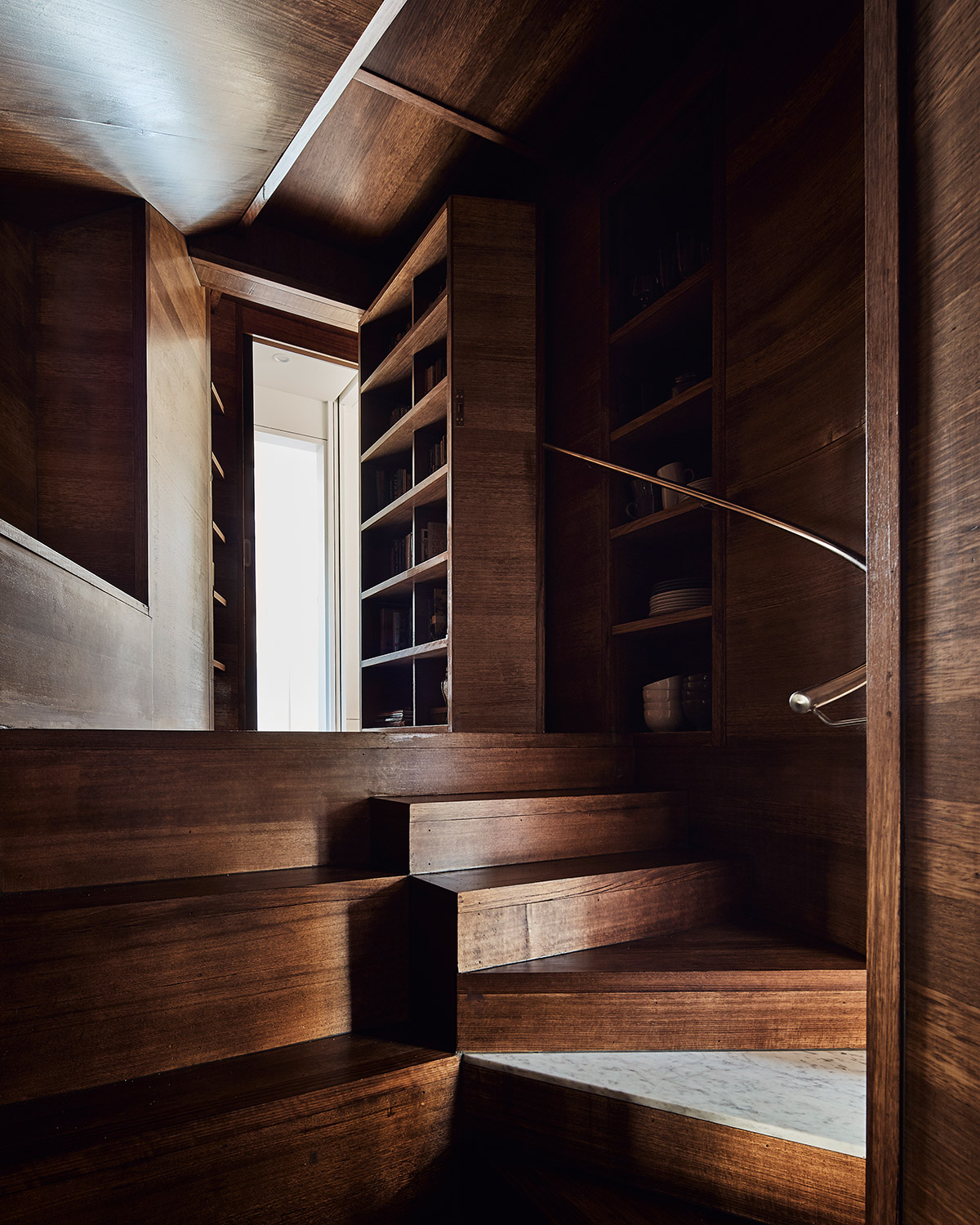 "It creates a generous relationship to the old house, maintaining the front garden, existing trees, and the dignity of the ornate front porch and roofs. Forms and compositions are inventive but direct responses to the materiality and experiential qualities of the old house. Like the effect of the old bay window, the new angular glass, while allowing some transparent engagement, reveals subtle reflections of the trees, the ornate features of the old house and glimpses of the broader context." – Justin Mallia Architecture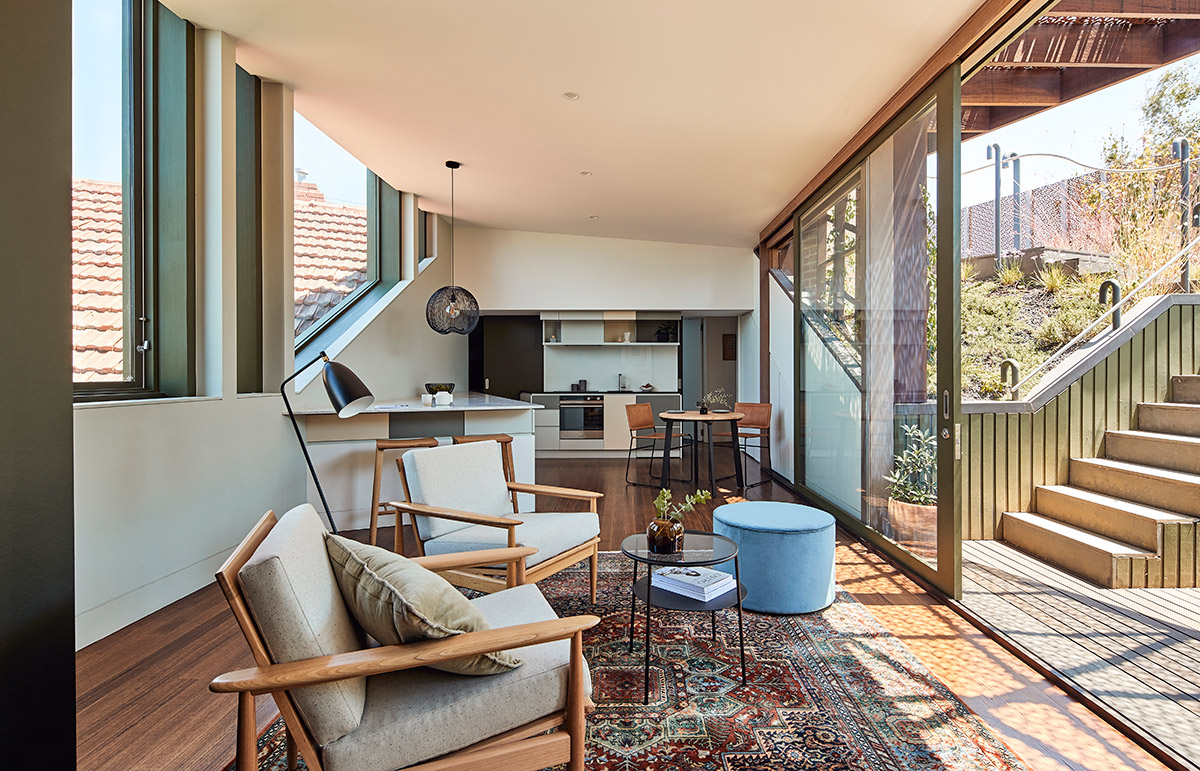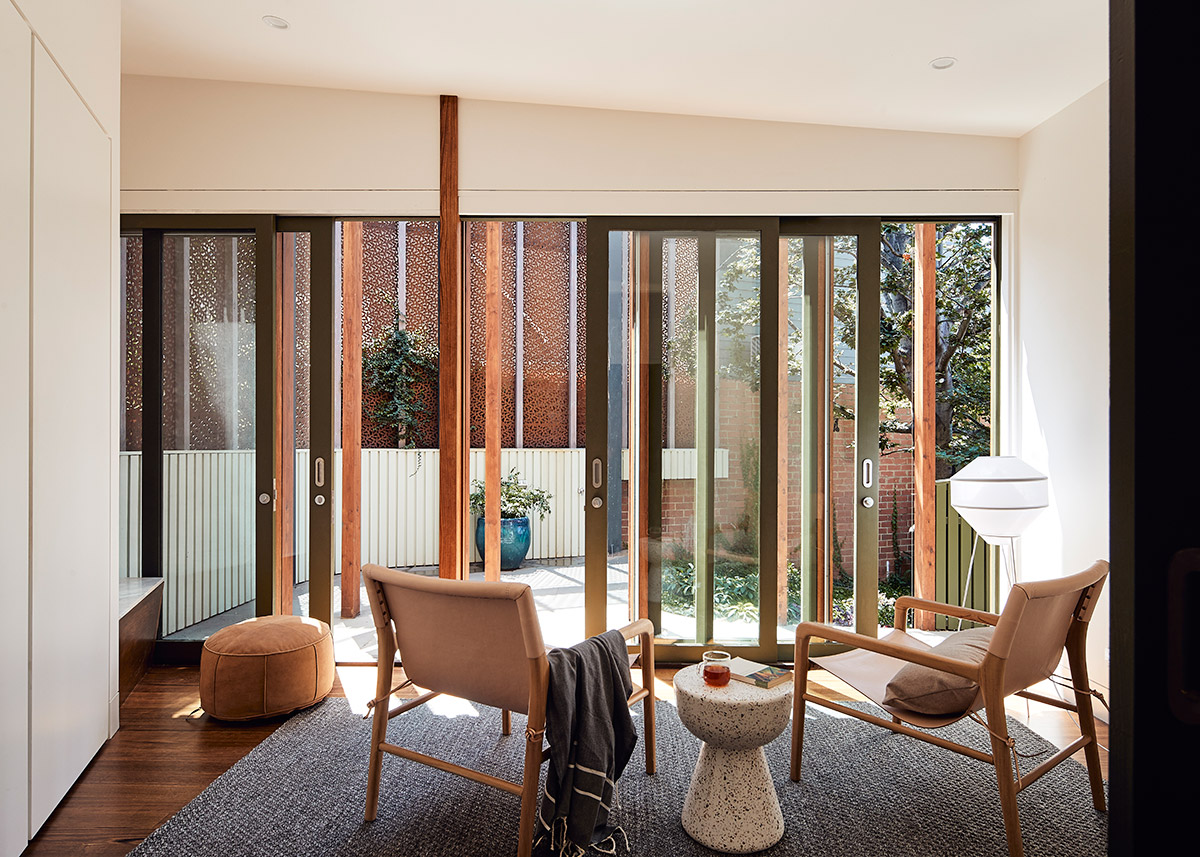 The earthy palette of moss green, brown, and black creates a pocket of texture and greenery both internally and externally, complementing the surrounding garden area. Huge glazings strategically placed throughout the rooms and living areas invite natural light throughout the day as the sun moves around the house, keeping the house well-lit even on a grey Melbourne day.
"The timber and steel structure of the ramped arbour walkway are exposed throughout all levels inside and out, creating an identifiable new entry and a rhythmic organising gesture to link and contain the conceptual components. The arbour meets a serpentine, filigree rusted steel veil that wraps between spaces screening the view of the neighbouring large extension while creating privacy and sunshading." – Justin Mallia Architecture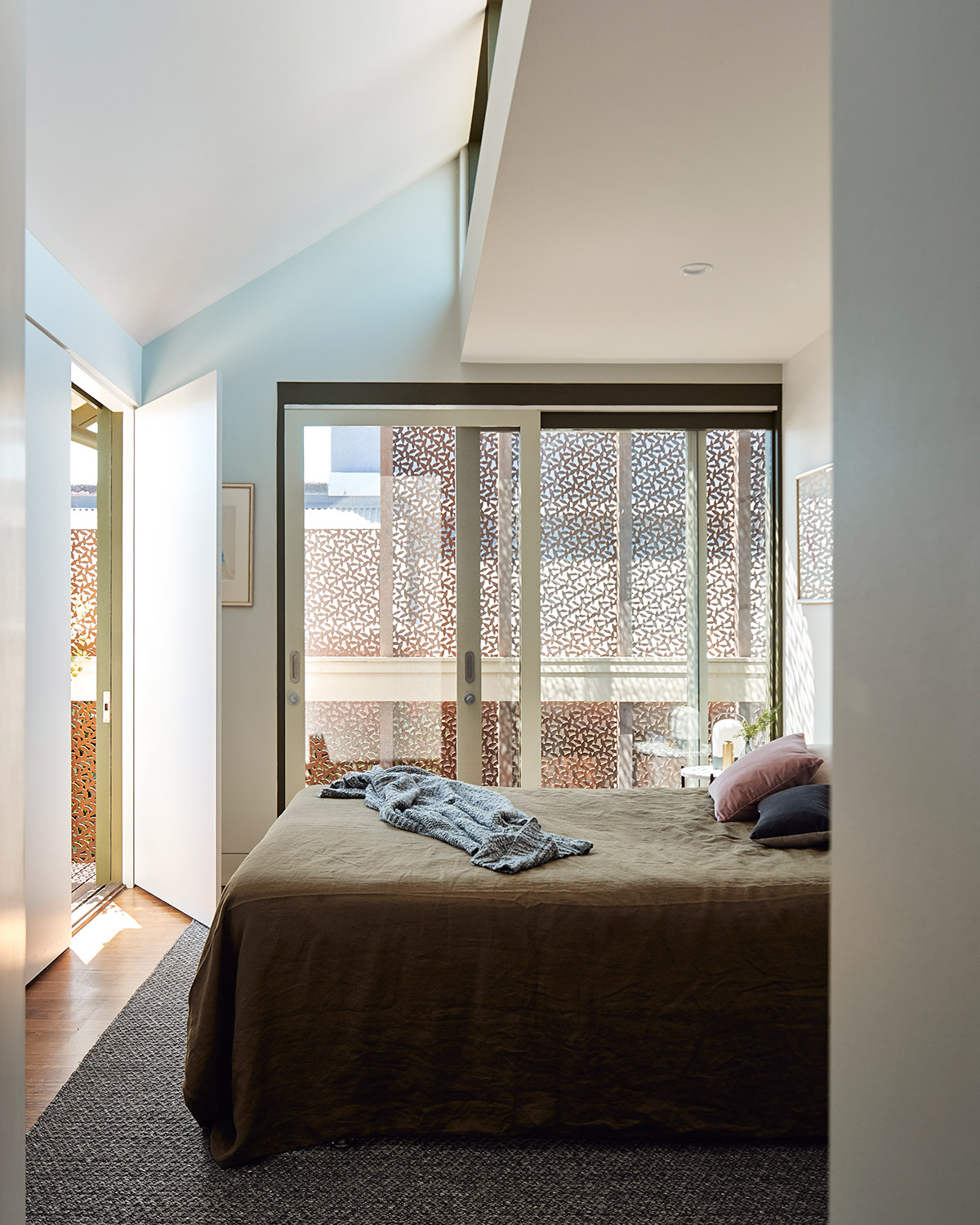 Essentially two houses, this flexible approach to modern housing that allows multiple configurations of occupancy demonstrates how to fulfill a compromised gap in the urban fabric and achieving a balance that is bold and innovative while engaging respectfully and modestly with its surroundings.
House Project: Scarborough and Welkin
Architect: Justin Mallia Architecture
Location: Clifton Hill, Australia
Type: Renovation
Photography: Peter Bennetts & Earl Carter