KENNON+ is a Melbourne-based studio which was formed as a creative outlet, with the goal of creating architecture and interior design for the human experience. The practice has evolved into a contemporary commercial company with a key focus on conceptual design, commercial planning, collaboration, and delivery. We took twelve with the main man himself, Pete Kennon.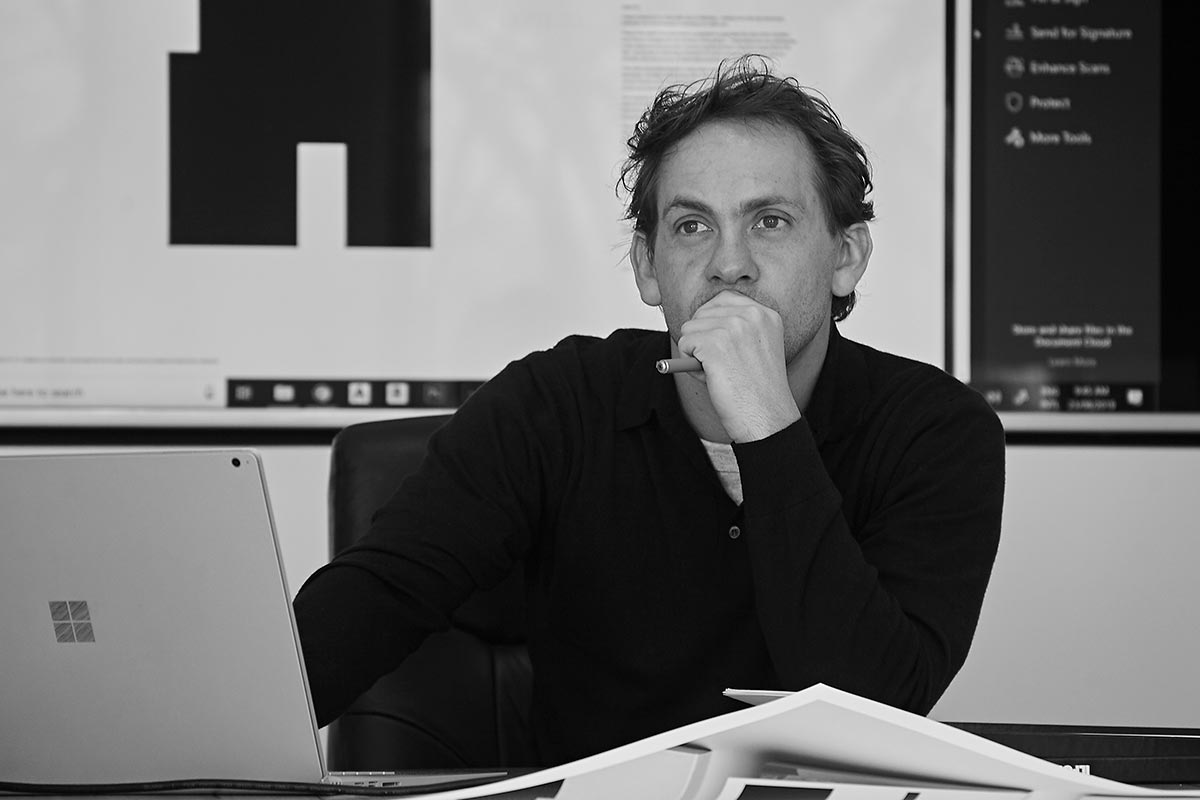 George Takes Twelve
1. When I was growing up, I wanted to be…
When finishing primary school I wrote an essay titled 'Looking Back, Looking Forward.' In this, I wrote that I wanted to play AFL football then go on to be an architect.
2. Can you tell us a little bit about yourself and your company?
I grew up in country Victoria with a water lawyer as my father and a GP Doctor for my mother. Growing up in the country is the ultimate freedom, we were very lucky.
I moved to Melbourne in year 9 for the senior school where I found a passion for Art and English. I started a business/marketing degree first before transferring into Architecture.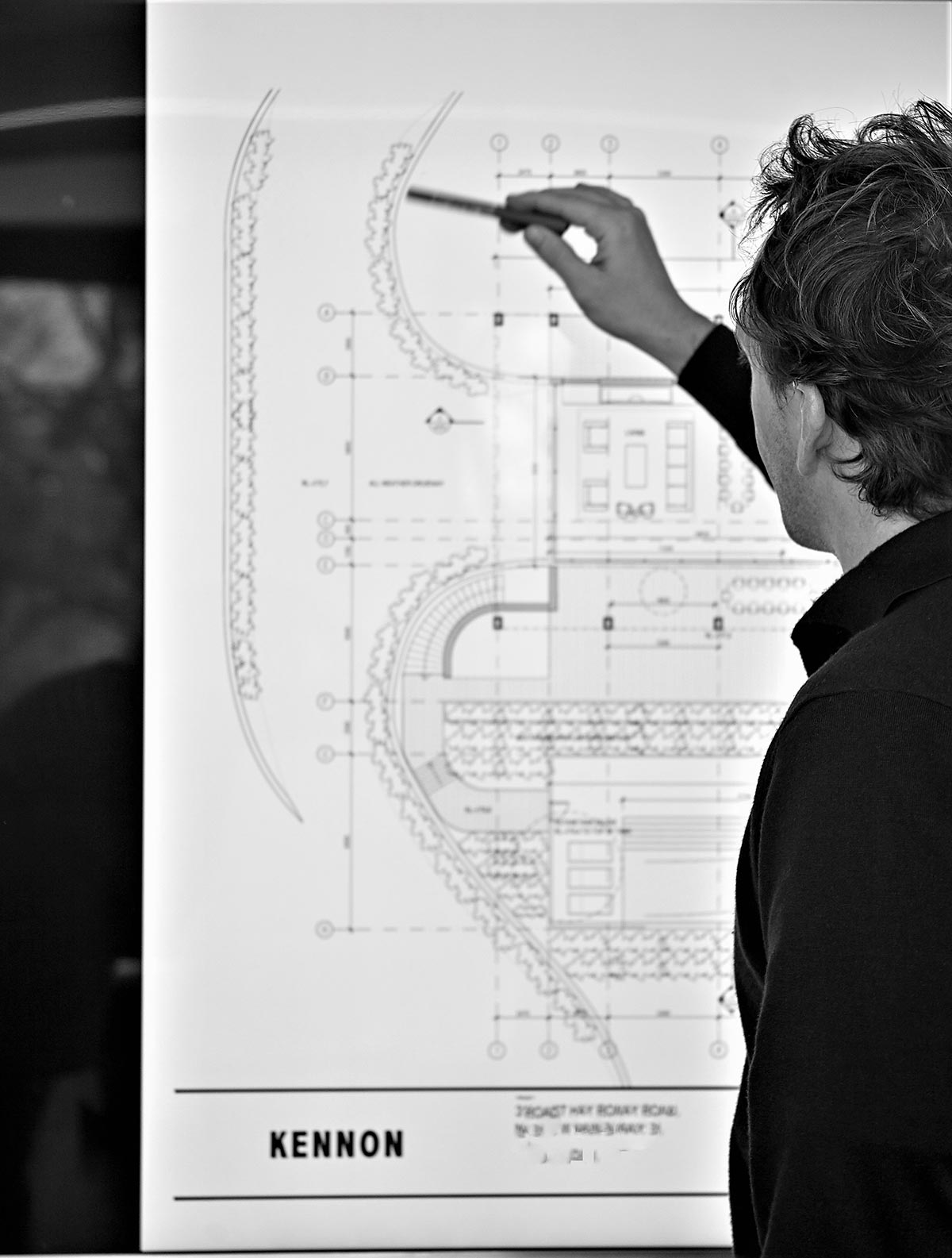 I didn't like following the core syllabus at University as I'd take more enjoyment from sitting in the library researching artists, architects, and start-up businesses. I liked the space to able to learn and think for myself. It wasn't until writing a thesis in the master's degree where I was able to clearly place all these elements of interest into the one body of work. This was a significant resolution for me as it solidified that what I was interested in and what I was thinking about was not dissimilar to other architects and artists of the past.
I went to work with Elenberg Fraser, a large scale firm lead by Callum Fraser who has been a great mentor and friend, along with Principal Caleb Smith. This was at the beginning of a major development boom in Melbourne, particularly in multi-residential. It has been an incredible period in Melbourne's development history as a city.
Whilst I had discovered my own reason for wanting to practice architecture at this stage I wasn't skilled to be able to communicate this effectively, half the battle with architecture is being able to communicate your ideas and my time at Elenberg Fraser developed this. With the pace of real-time projects and the commercial and functional parameters, you are forced to learn how to make big problem-solving decisions under great pressure.
I couldn't have asked for a better place to be, where strong design architecture and property economics collide; it's like working in a kind of an economy designed for experience.
The people at EF, and the projects they design are exceptional and in my view, EF is the most progressive and world-class architects in Melbourne. It is an incredible place to be for a graduate where the capacity to grow is enormous, I couldn't recommend a better place for any young architect grad/interior designer.
In the back of my mind, I'd always had a desire to work on my own projects where I could run my own race. I started helping a friend on extending a liquor license on their restaurant and the project soon grew and we ended up knocking down party walls to extend a holding bar into the neighbour's property. I'd been interested in restaurant design as restaurants were becoming larger experiences than just places to have dinner.
I enjoyed the intimacy and closer connection to people in the work so I started working on smaller renovations to houses and apartments. The Spanish Mission House HFG covered is a good example of this. This scale is a vastly different medium to the projects I'd been working on and a different skill set to grasp.
This has now grown into a small practice and I enjoy having the ability to craft the work in great detail. Whilst a small size practice, we have the big-game experience, so we feel very comfortable at any scale of the project. In fact, after spending years designing large scale towers for residential, hotel and commercial use, I often feel more comfortable at that size project than small renovations.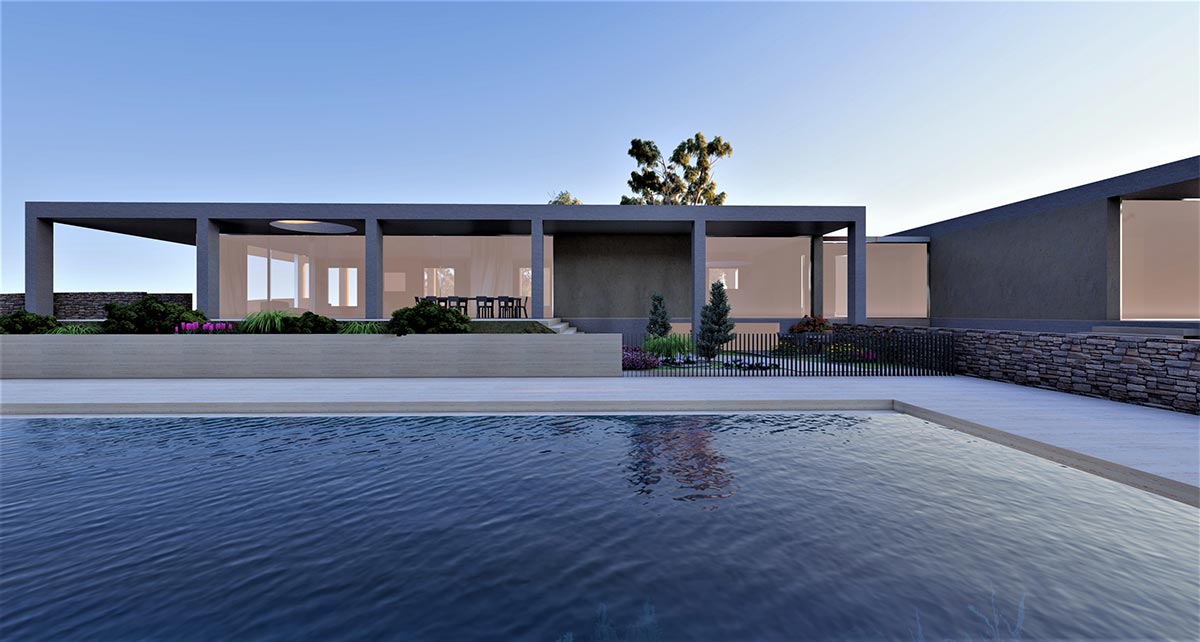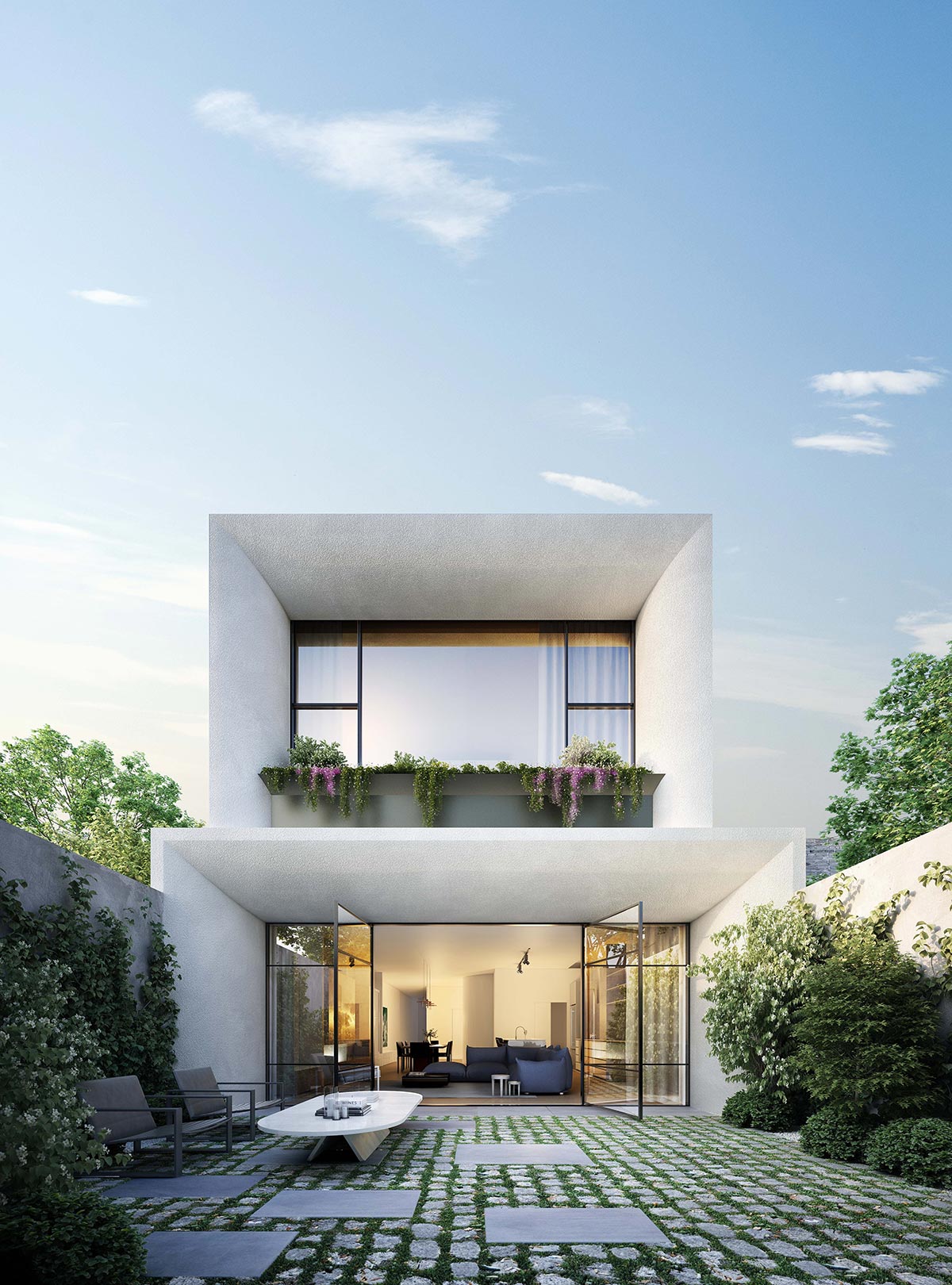 3. How is your studio structured?
We now have 4 people working in the business at different capacities, which is a good complementary mixture of skillset and involvement. My role swings between all facets of the process, and particularly excelling at Friday lunches. Our type of work is incredibly difficult to do on your own, so we rely on feedback from each other which drives better results.
We're deliberate about working on a range of scales. If we believe in the project and the people behind it then we're all in, whether a large tower for a developer or a new front fence for a neighbor.
To take on a project with a client is a big commitment to each other, we're not interested in working on projects just to roll the books over, the project has to be the right fit and we need to enjoy it as it's likely that we will be working on it for several years together.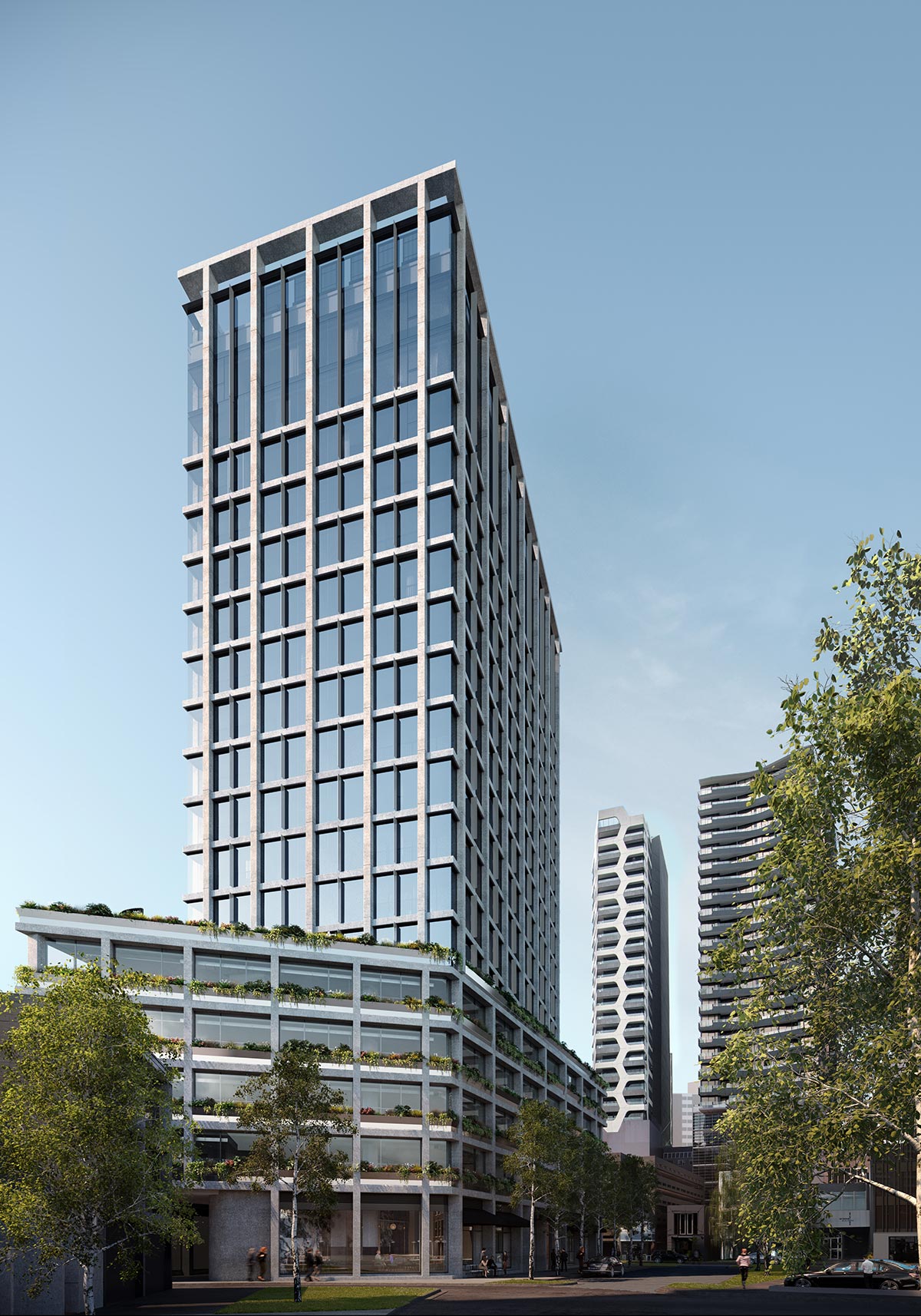 4. What exciting projects (present or past) are you proud as punch about?
We have a number of houses coming out of planning at the moment which are all unique in their own way and exciting. A brick house, a concrete house on a vineyard. We're also designing a new office building in Cremorne for a fun young property development group, a bar in South Wharf with a Japanese flavor is under construction and a couple of larger mixed-use projects are in the early master planning phases. So we're keeping busy.
Personally, I am also still involved in a project that I worked on with Elenberg Fraser called The Eighth. It's the most exciting project I've seen in Melbourne for some time, together with the developer Nick Crema and his team, we have put together a complete mixed-use building that is designed to invigorate every aspect of your life.
Nick and I have been working on this for several years and share a vision for a new style of living in Melbourne. The project is based on the idea that a building should perform to give you the best possible quality of life and the building should provide the attributes to facilitate this.
The apartments are currently for sale and it has been amazing to engage with the people buying into the building. In fact, we're having dinner with a young family that has purchased an apartment in The Eighth next week, it's incredibly rewarding when you meet people that have understood the project and are equally excited about it as we are. These relationships epitomize the project itself and what you could expect to live there.
Positioned in a secluded pocket in the Domain Precinct off St Kilda Road the 18 storey building has only 36 very large high designed apartments. The building is designed from classical architectural principles that are filtered through contemporary lifestyle ideals.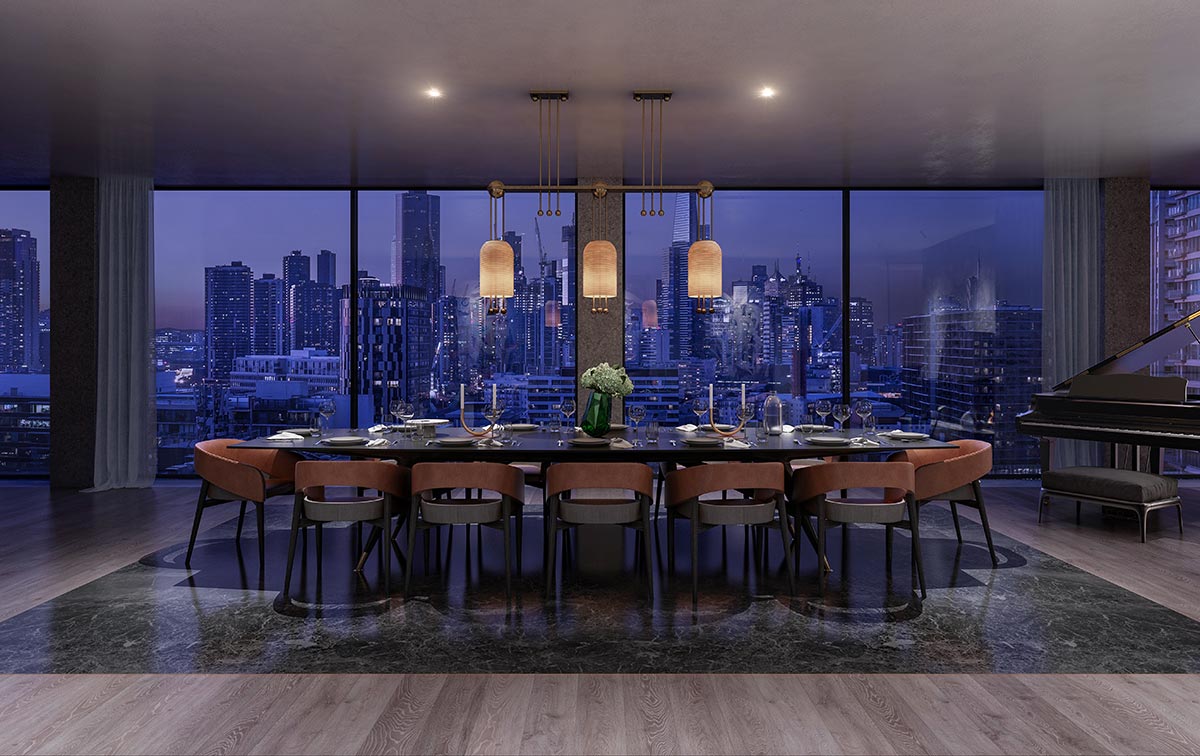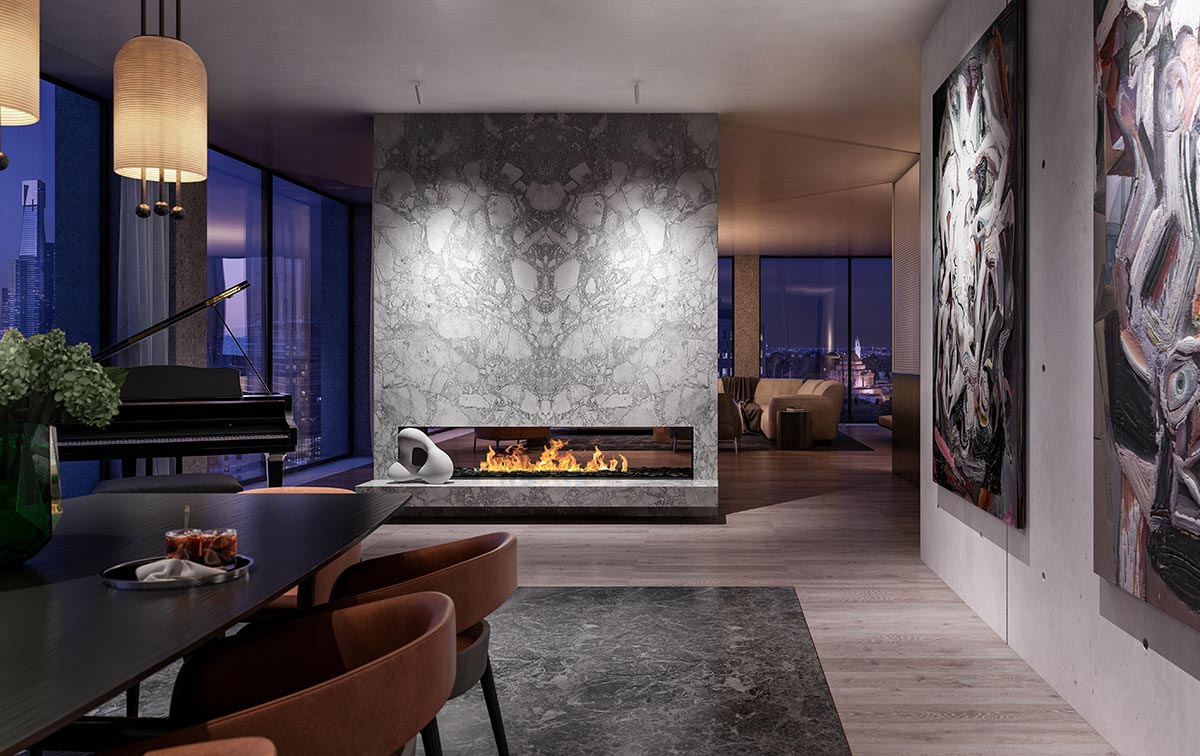 5. What's the most treasured belonging/item in your own home?
I don't have too many possessions that are overly individually treasured.
For each project, I do try to add one item of furniture or object to my own apartment. For example the bar stools we custom-designed for a hospitality project I'll order a couple more for my kitchen and recently I was keen on a painting by Matt Arbuckle for one of our residential projects and after a studio visit I ended up purchasing one myself. I like that these items become small milestones and memories in a greater body of the architectural work that I can surround myself with.
6. What's the most impressive party trick you can muster?
Not so impressive, but I have been teaching myself to play the guitar (badly) and just waiting for the right moment to release the first big hit.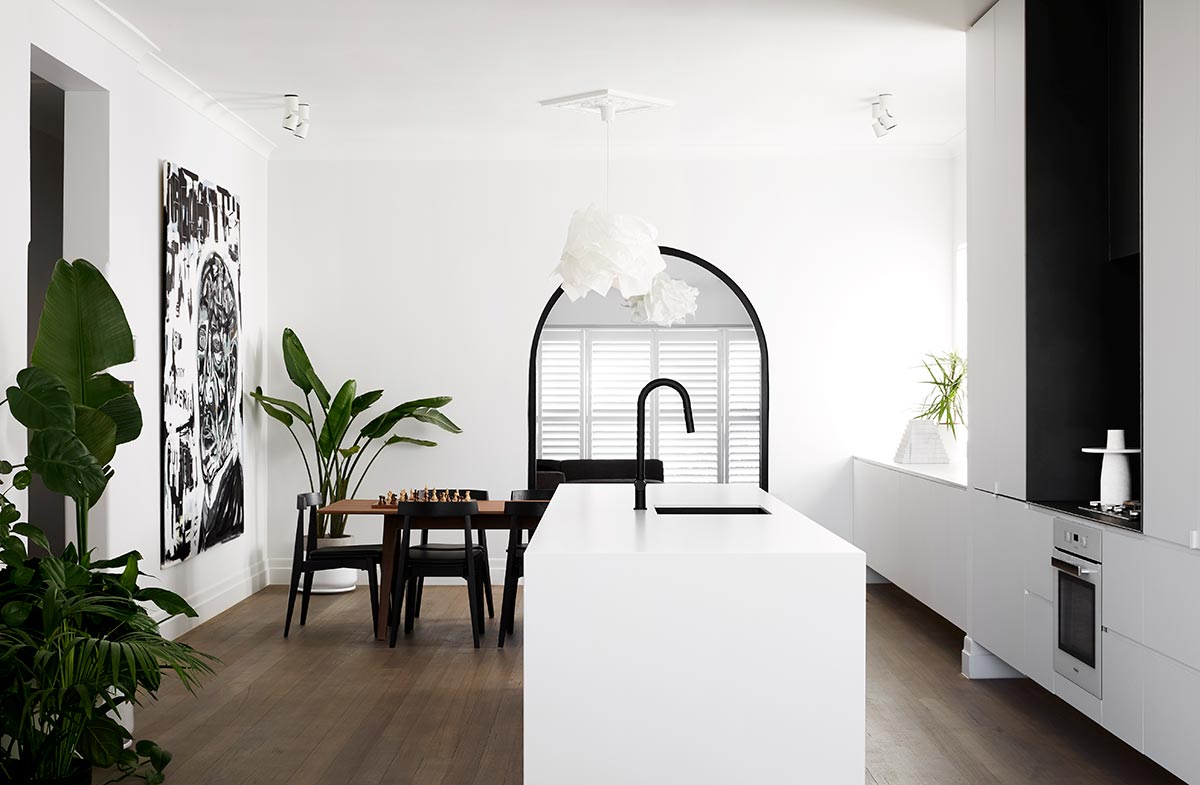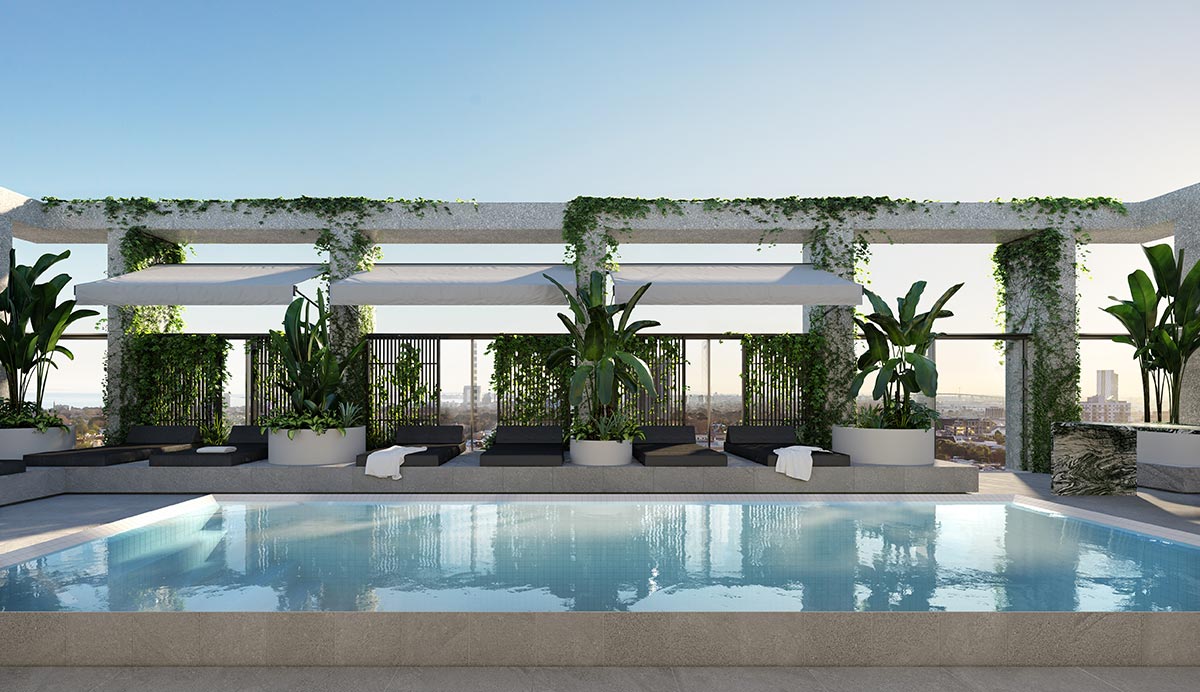 7. Are there any architectural trends you are excited about?
I don't think trend is a great topic. We like to think our work in architecture and interiors are fit for purpose. The outcome has to be performative to make the spaces better for their use both in its form and the materials it's made from. I wouldn't say this process is based on trends.
8. Tell us about a project that excites you but you never finished.
A library for my father. I bring it up every time I see him however, I can't get his commitment on it just yet. He has thousands and thousands of books in various places and I'd love to create a space for him to sit in a light-filled room and be surrounded by all of his books.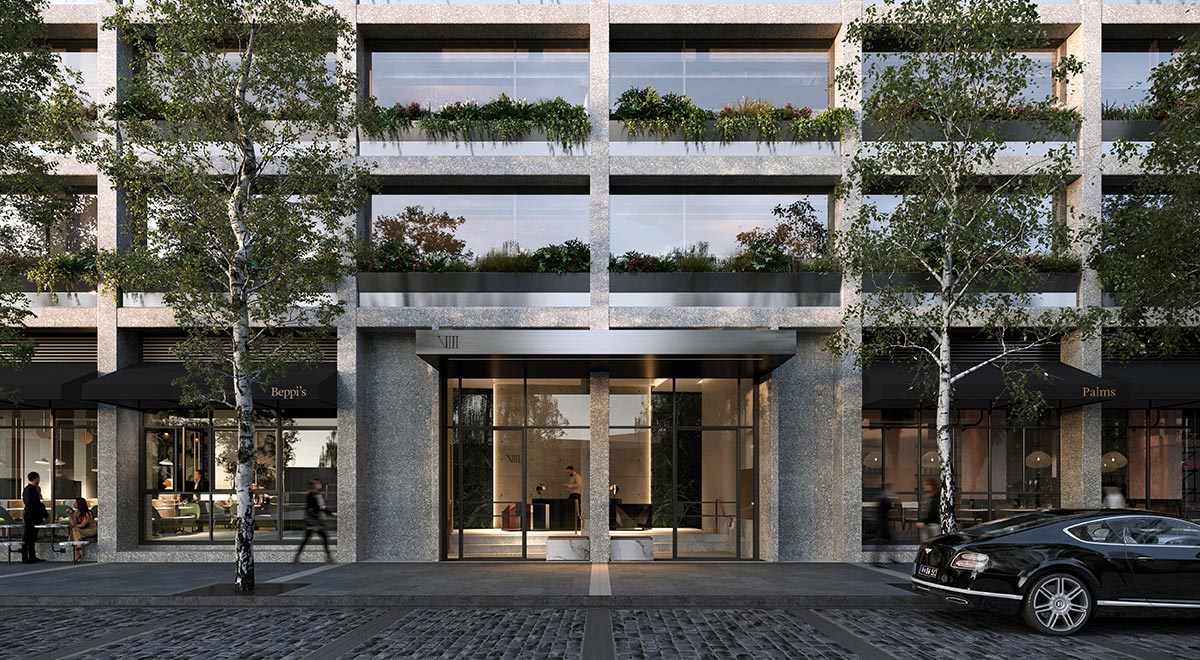 9. What's your go-to routine to shake off a busy week?
Weekends typically compose of exercise, most likely a few drinks with mates and often various site visits whether to my projects or admiring someone else's.
10. You've got a week off, where are you going?
I'd head up to Byron Bay. There's an atmosphere in Byron that is pretty special that you can't find anywhere else.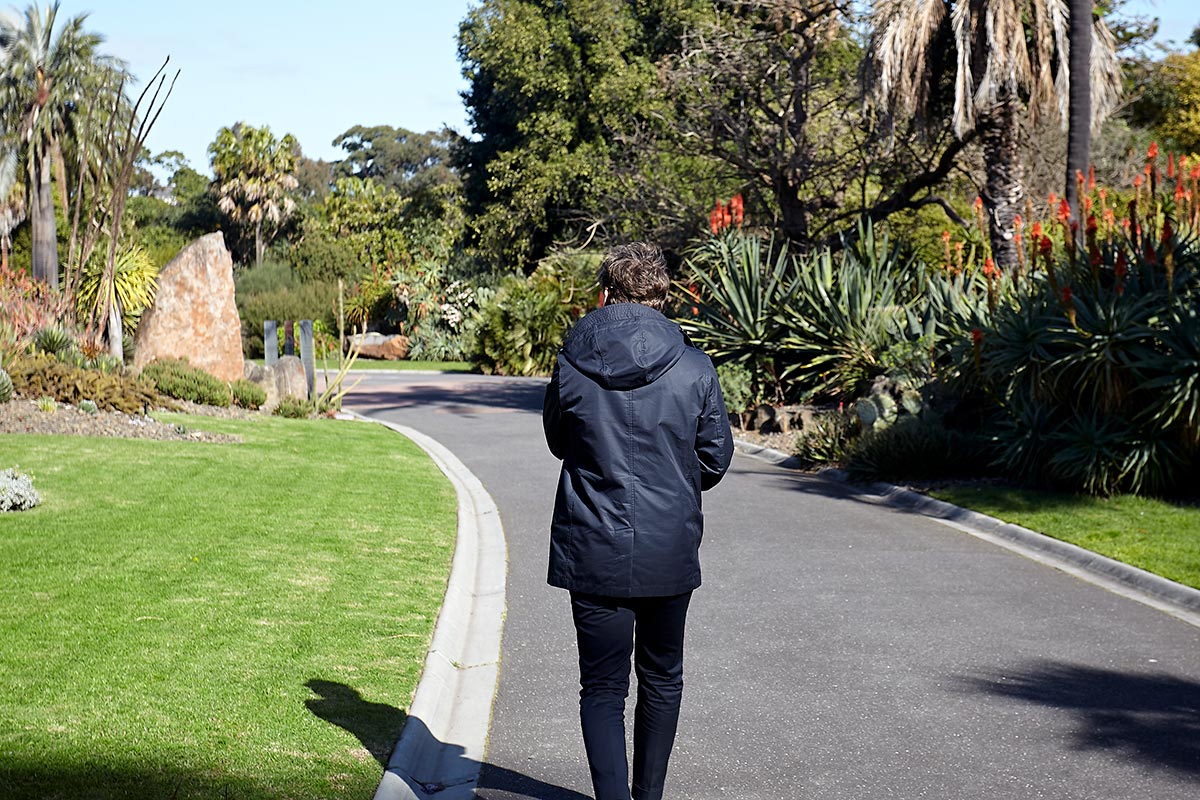 11. Tell us about your best strategy for those dreaded uninspired moments. What gets you out of slumpville and back climbing the creative pinnacle?
Architecture can have many of these moments, there's always more work you can, so it's very hard to switch off at times. I had some good advice on this recently from my old boss to make us sure to keep the process fun and keep laughing.
Often initial creative time amounts to such a small portion of the process so it's important to defend your early design decisions but be flexible to adapt as things can change along the way.
One of the best things I have learned through the commercial environment of architecture is that many challenges arise through the process when young and inexperienced there is a tendency to panic but I've learned that there is always a solution to it somewhere, you just have to find it…
When I feel these moments coming during the day I'll often get up and go outside and walk around the block. In the evening or weekend, I'll go for a run or walk through the botanical gardens, music plays a big part in this. Even if short, after this I find when you get back to the issue at hand, a clear head can be the difference to breaking down and simplifying a big problem into small simple decisions.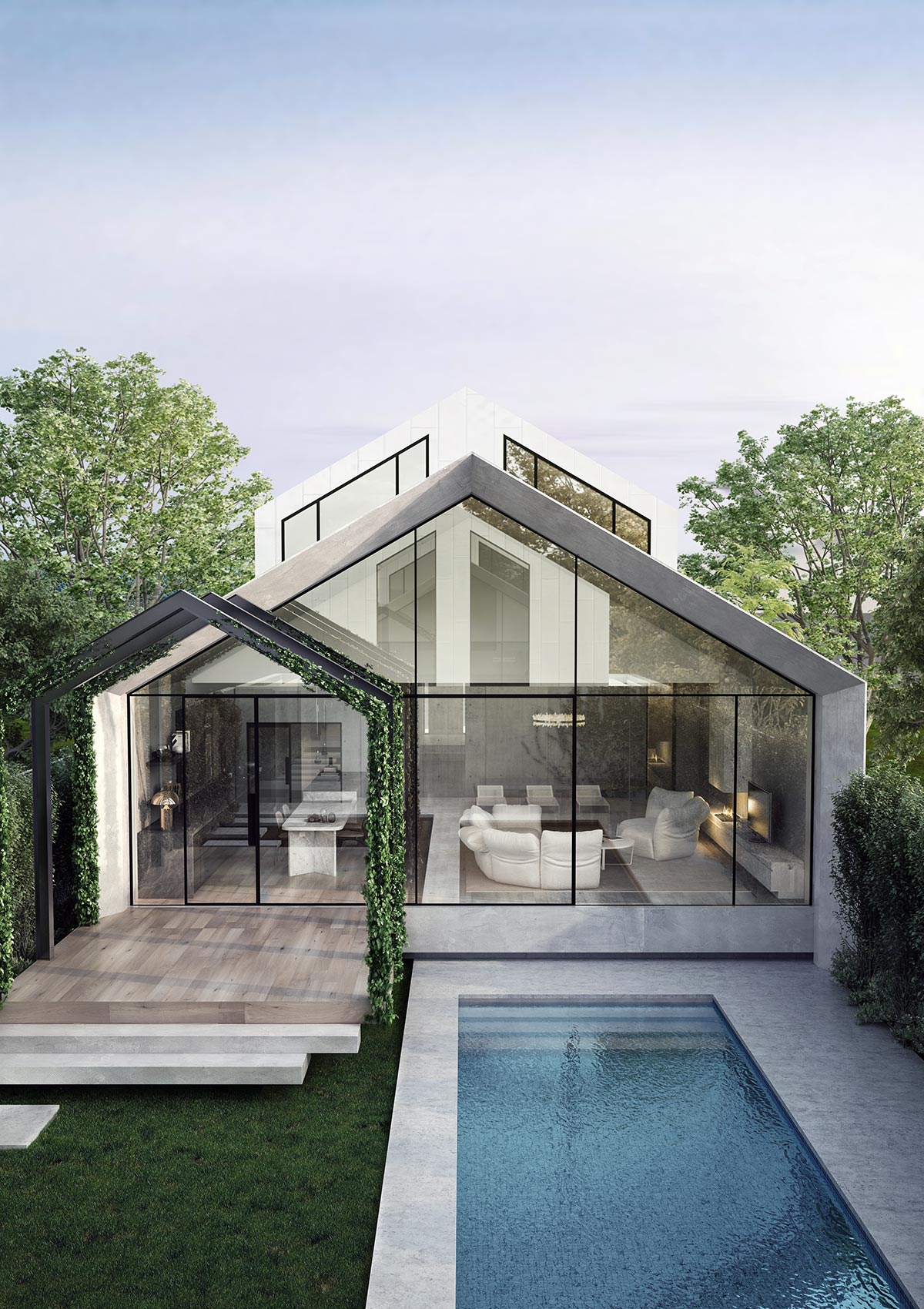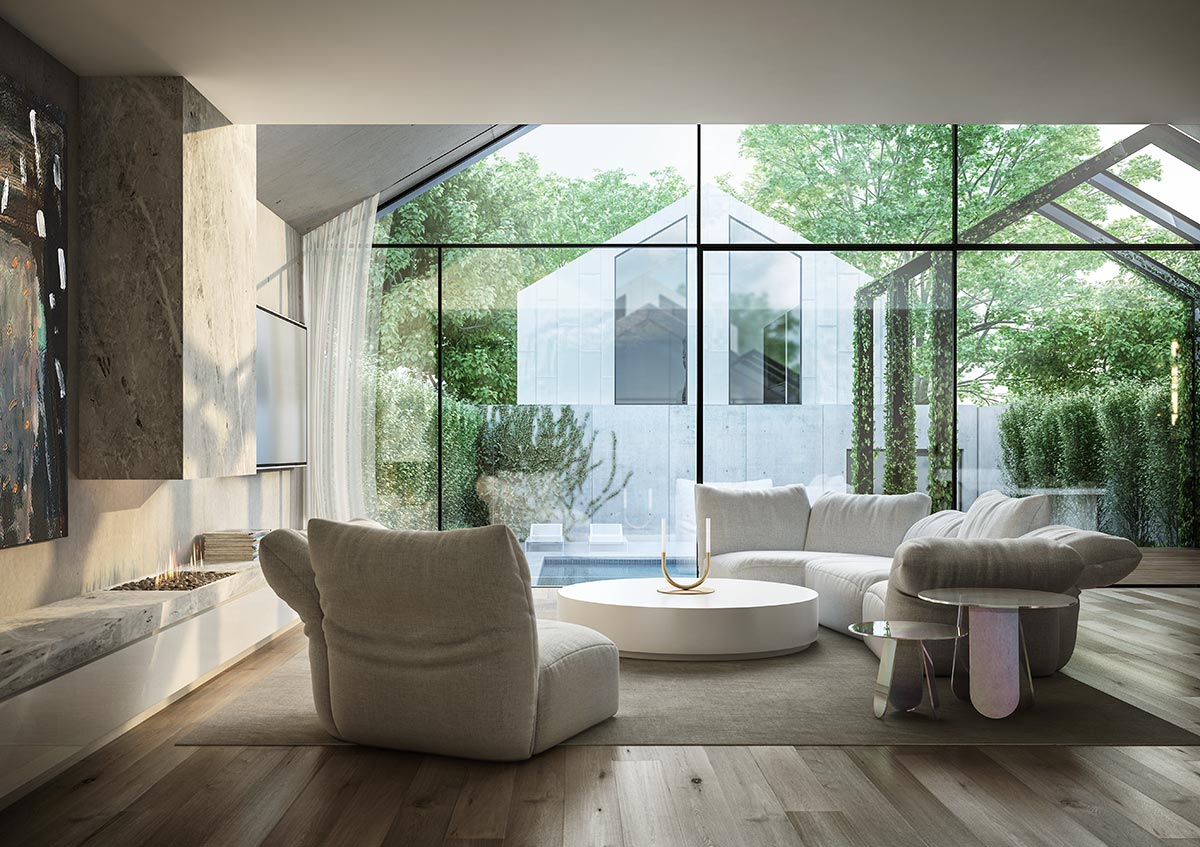 12. Favourite architectural style from a bygone era?
Architecturally I'm interested in Brazilian modernism at the moment, with particular attention to Oscar Niemeyer. Heavy concrete structures that are made to feel light and lets the buildings breathe. I'm also investing a lot of energy into the interiors of our new projects at the moment.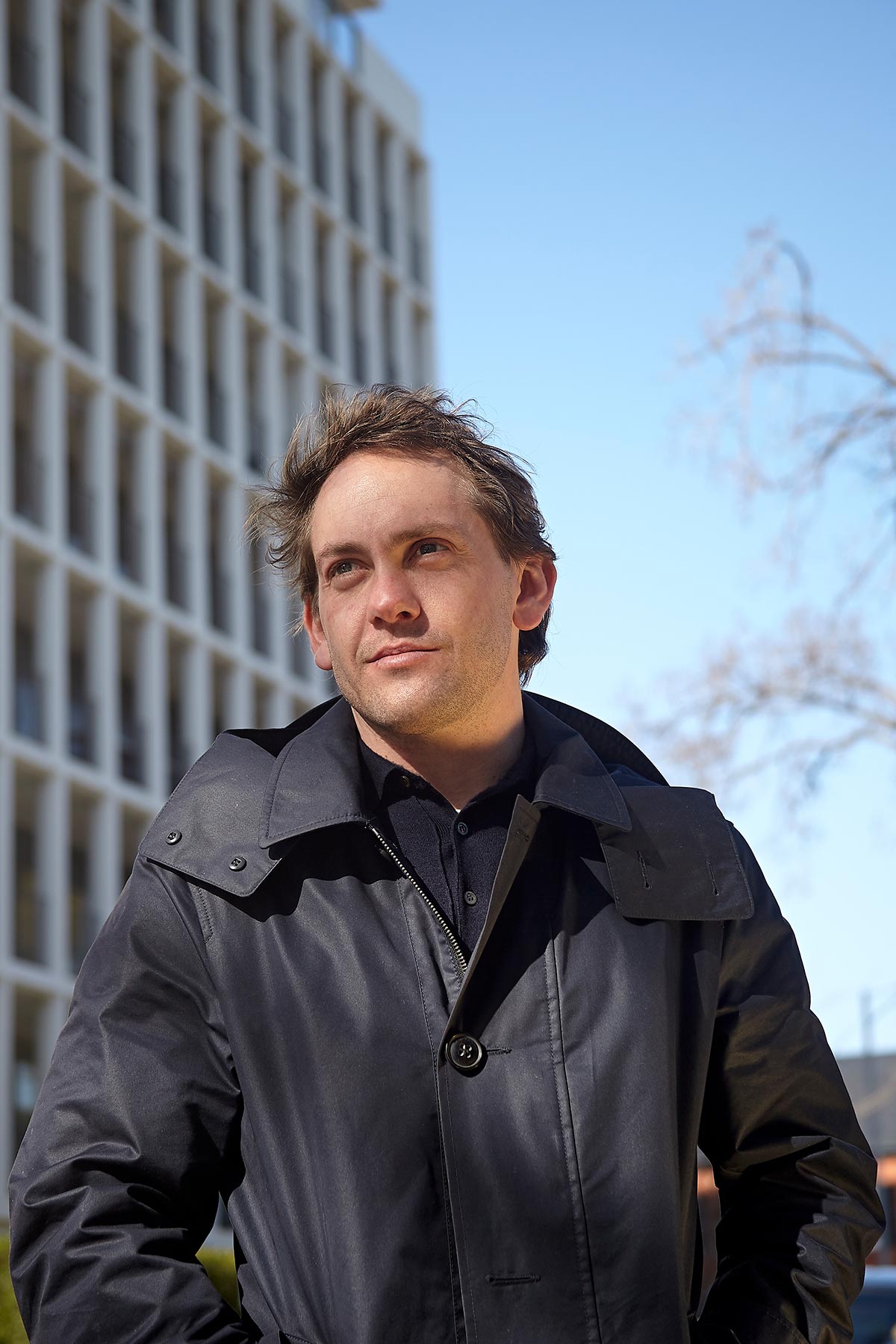 Meet the Architect Radio
"Recently Played Tracks" Playlist
"I'll find a new song I like and play it over and over until I kill it. These are some of the songs I'm currently killing and a couple that has remained too good to be killed. I listen to so many types of music that this playlist is very random, tomorrow's mood and playlist could be very different!" – Pete
Where to find him
Name: Pete Kennon
Business Name: Kennon+
Job Title: Director / Architect
Website: www.kennon.com.au
Instagram: @petekennon @studio.kennon
Pinterest: www.pinterest.com.au/KENNONSTUDIO/