Today we take a look at a new modular home set on a windswept hillside overlooking Bass Strait. Project Phillip Island designed and built by Modscape allows for scenic views and to be experienced in all its many states. The challenges of establishing a home on an exposed coastal site called for a practical response to the project. Built as a weekender, the goal is to provide a quiet retreat from the bustle of the client's Melbourne lives.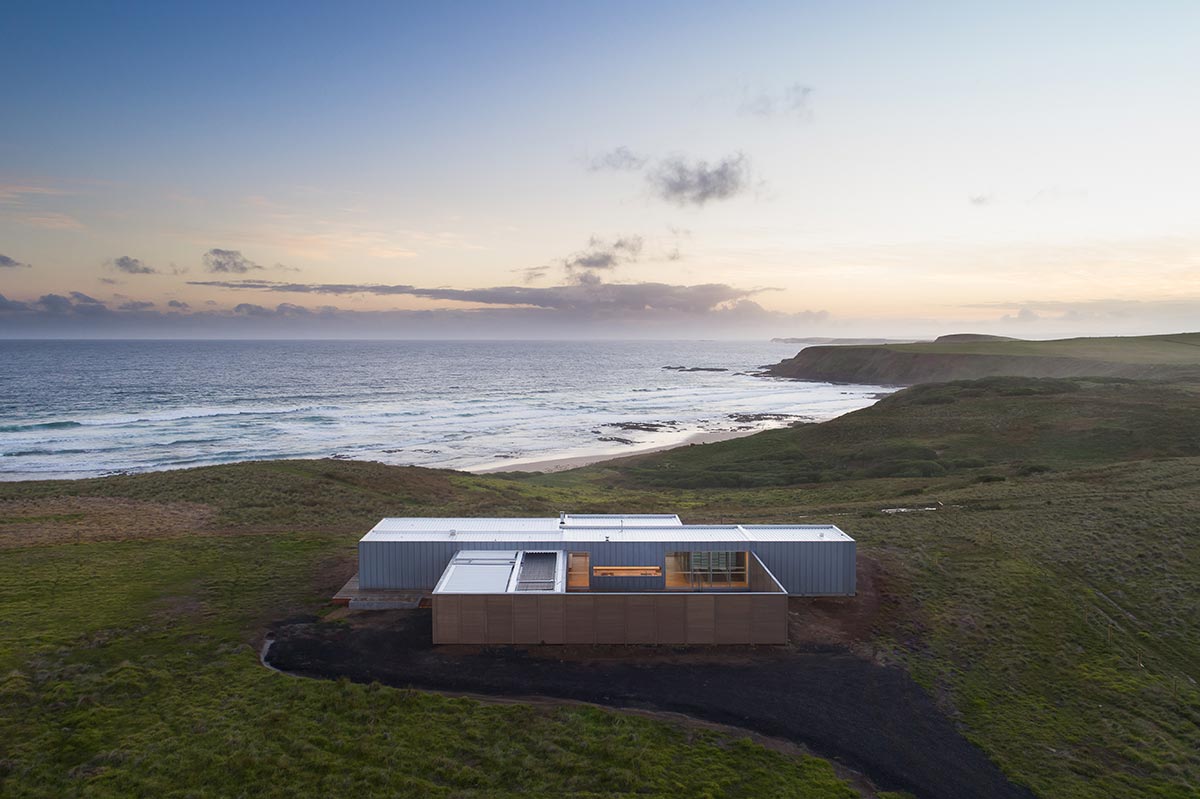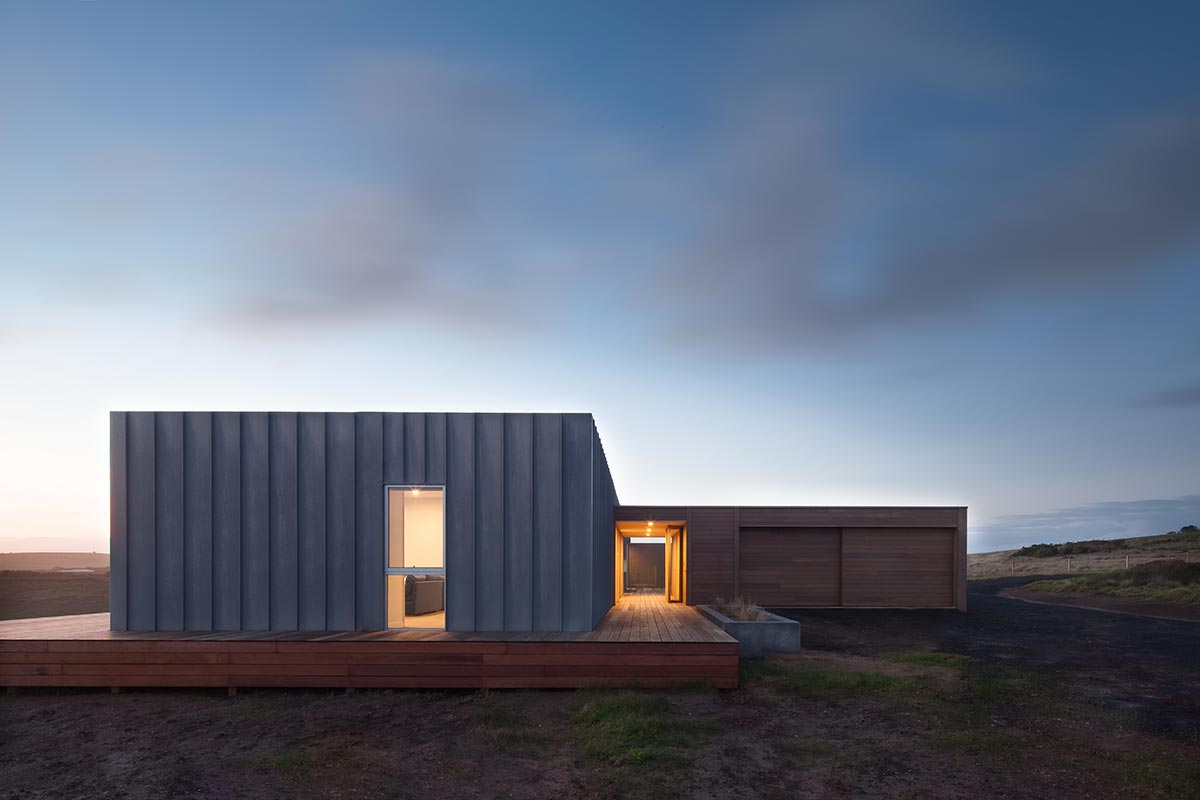 "Conceptually upon approach the house is designed as two simple volumes – one clad in pacific teak timber, the other clad in zinc. The contrasting materials will continue to change as they weather and provide a warm counterpart to the wild coastal setting. Timber wraps around the entry and garage to form an enclosed courtyard housing a pool – a space which provides the clients with another haven from the wind. The main house, clad in zinc, stretches across the site and follows the contours of the land." – Modscape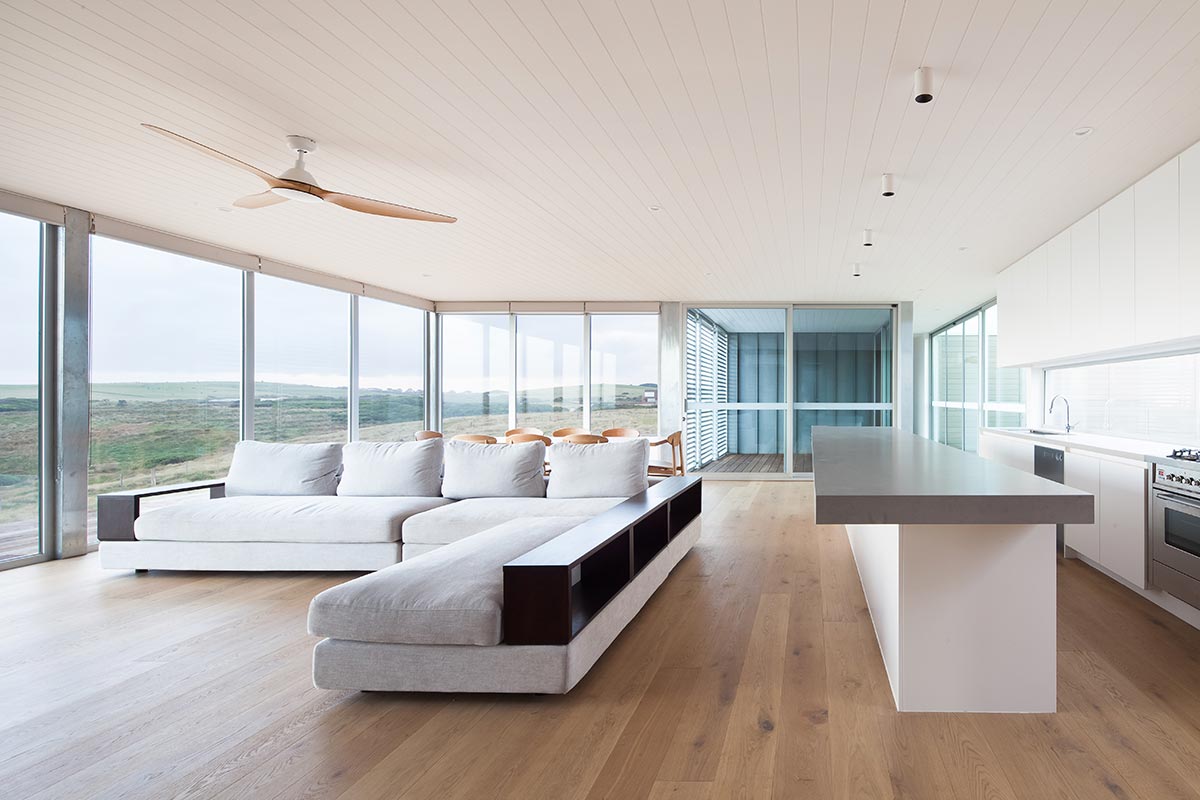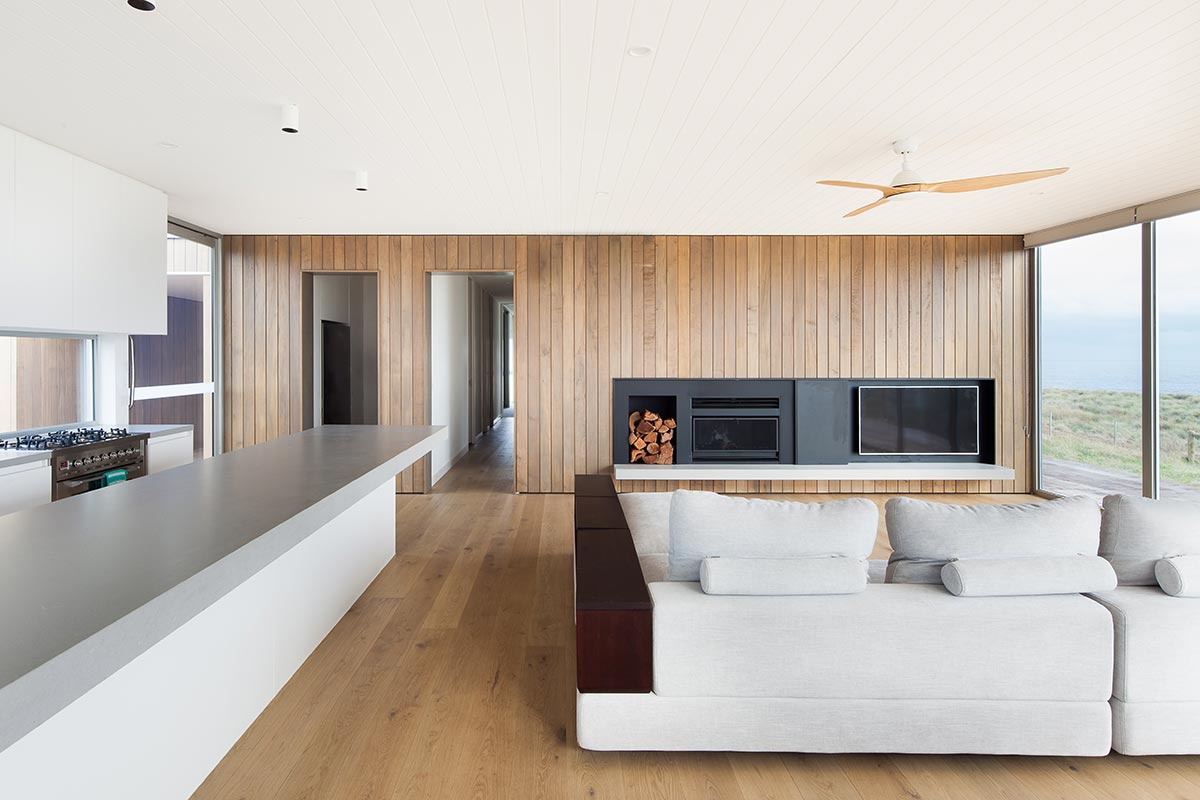 The house presents a bold architectural form and strong textures. The design is a response to the harsh weather conditions, with the house acting as a barrier and protecting the external courtyard tucked in behind. It's also imperative that the layout of the internal and external spaces ensures shelter at different times of the day and year while still allowing the amazing views to be experienced from within.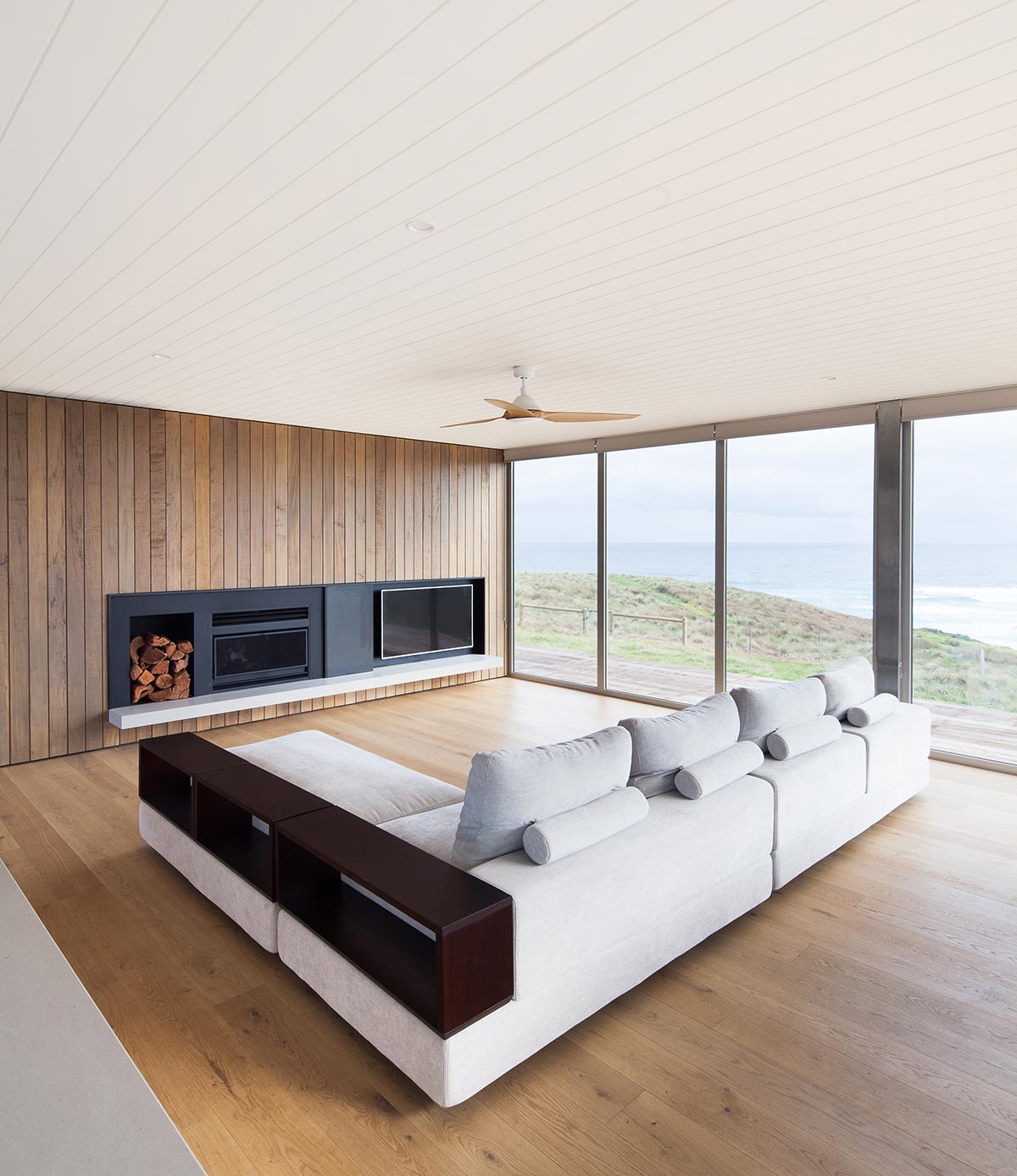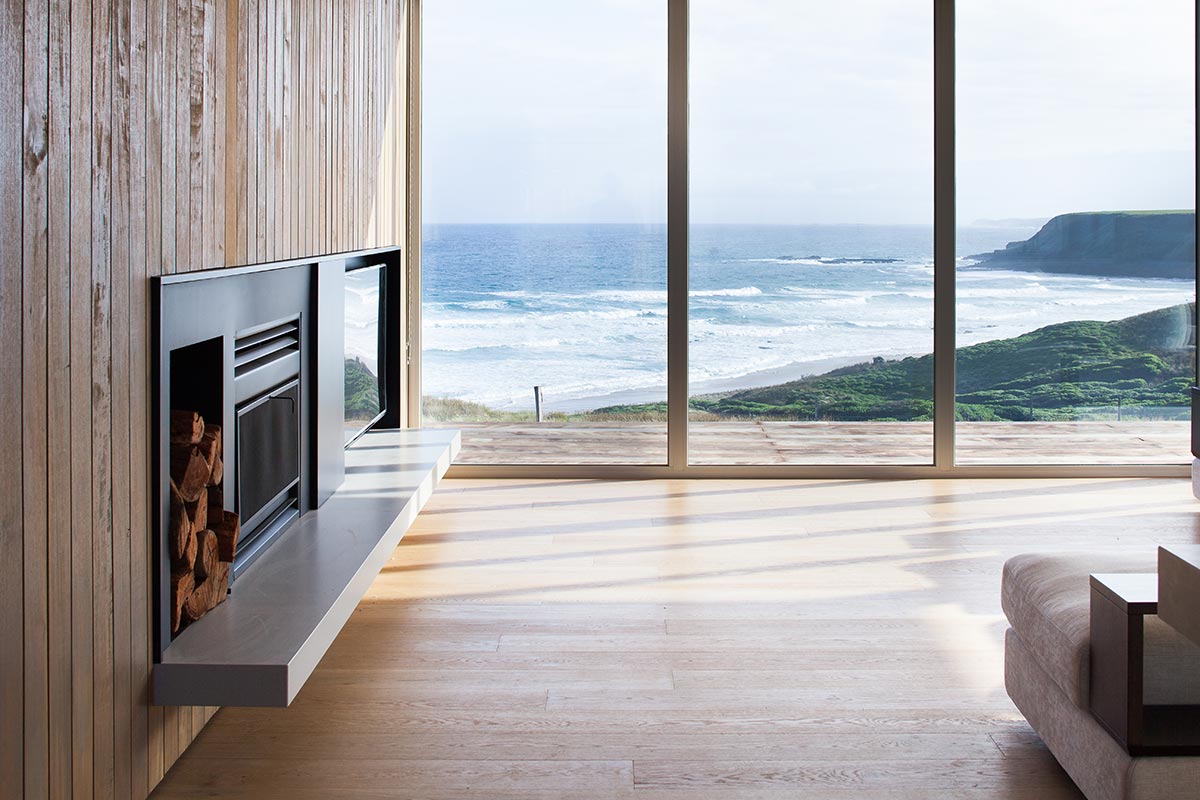 "Meeting all the functional requirements for an efficient holiday home, the 300sqm design is flexible enough to cater for extended family members. A large rumpus room at one end of the house can be screened off from the bunk beds to form an extra room when needed. The private master suite is separated by a glass linking space which includes sliding timber screens that can be used to lock-up outdoor furniture while away." – Modscape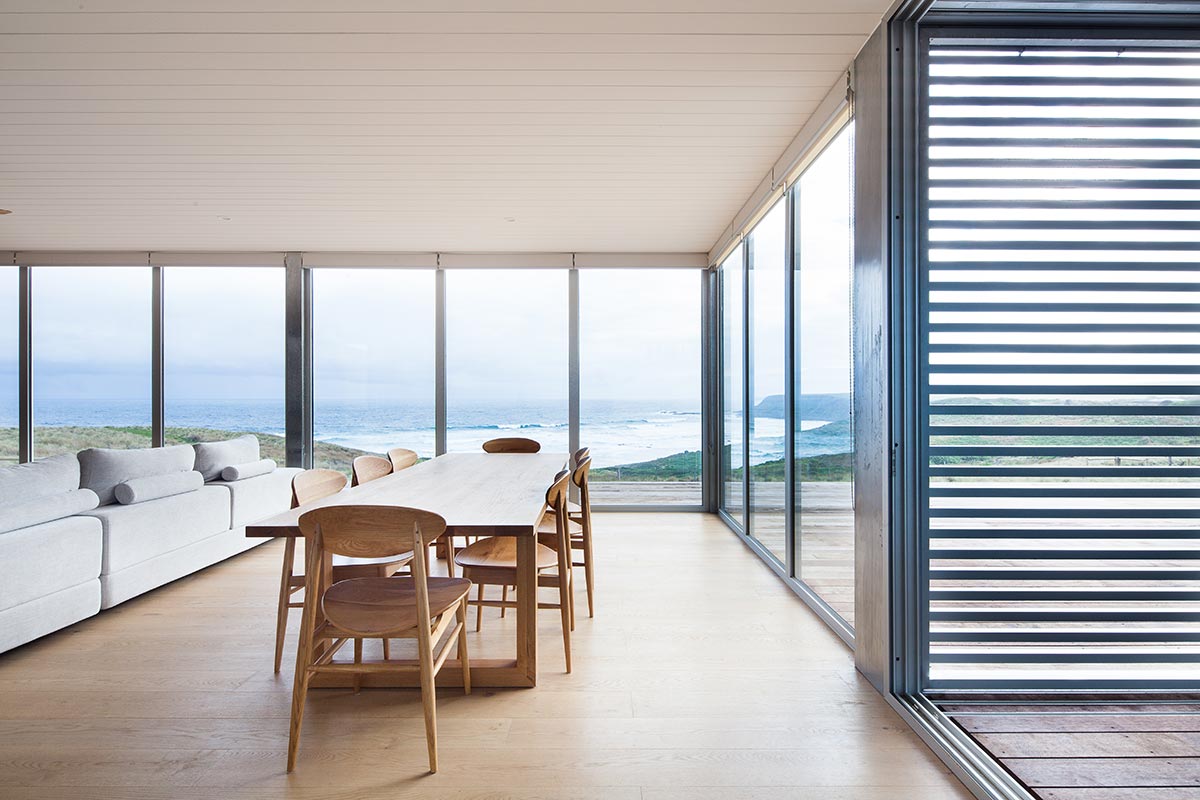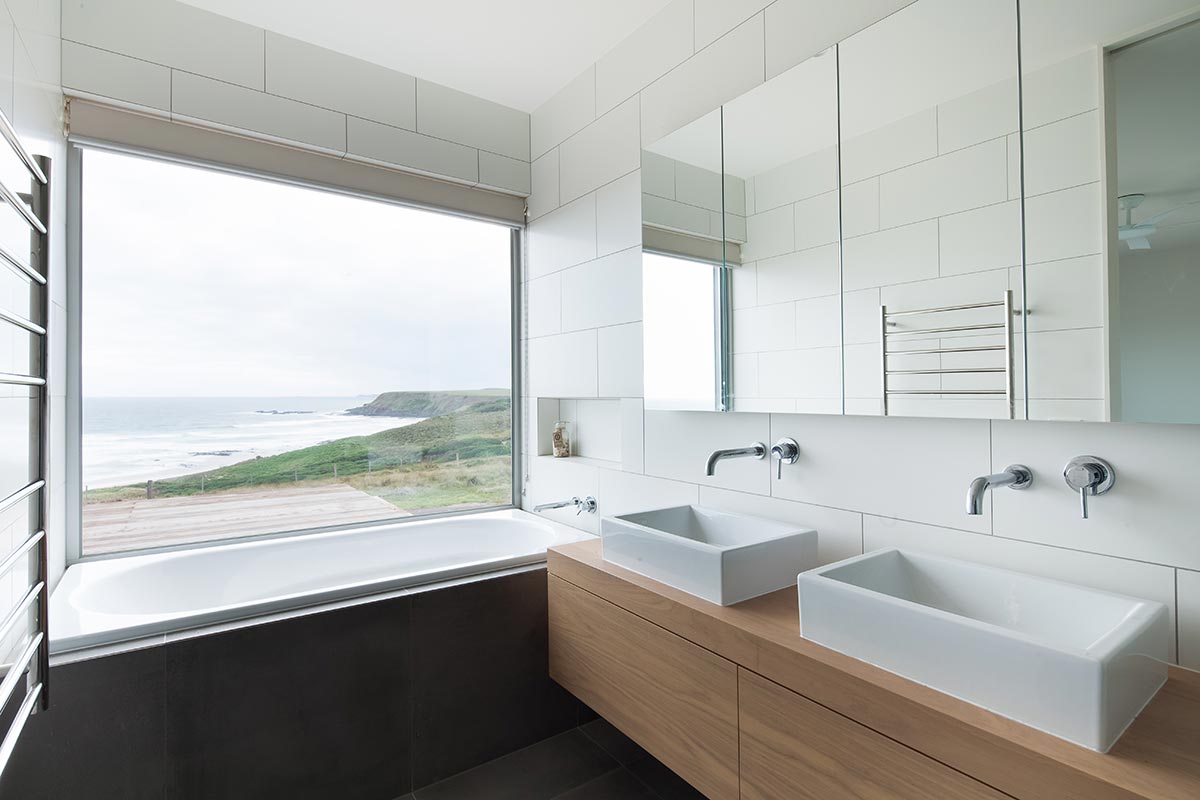 The central kitchen, living, and dining space is the heart of this four bedroom house. It captures panoramic views from the sandy beach to the west to the rocky heads in the south made possible by huge glazings from the central area. The kitchen is at the heart of the home and becomes the intermediary space between both indoor and outdoor living – perfect for keeping an eye on the kids in the pool while preparing a meal.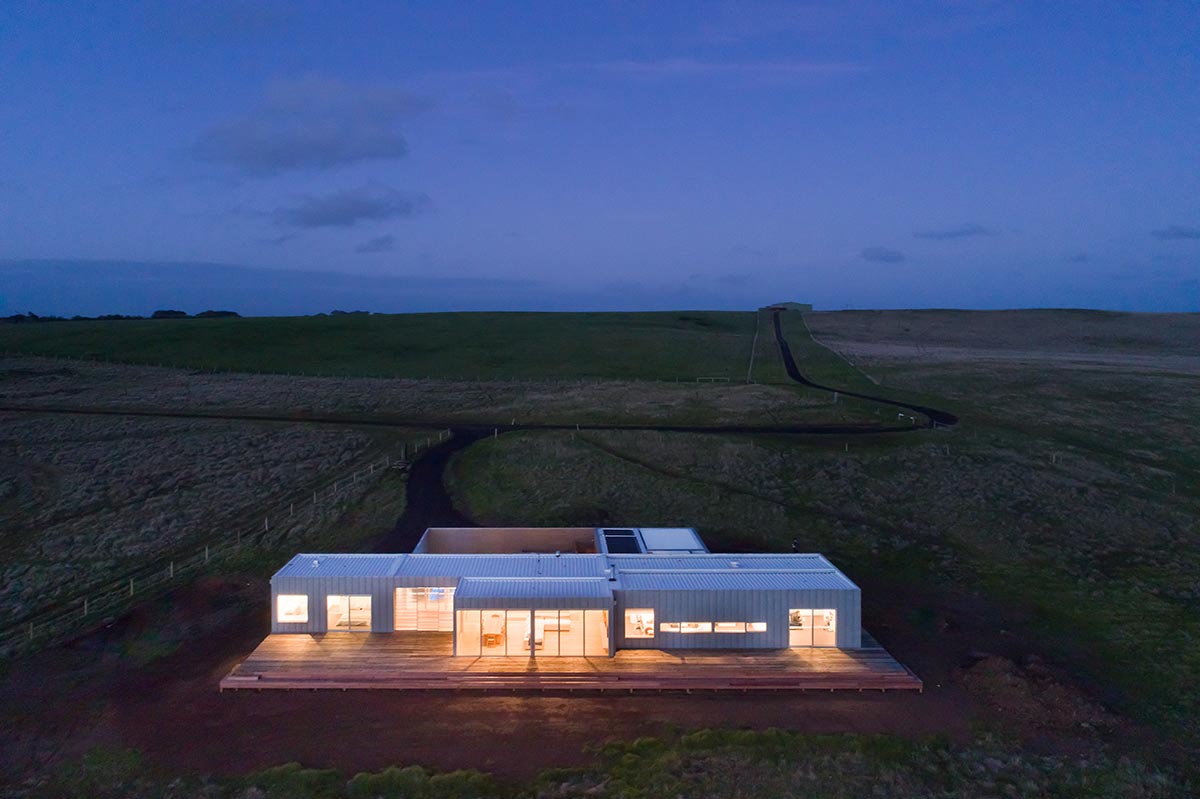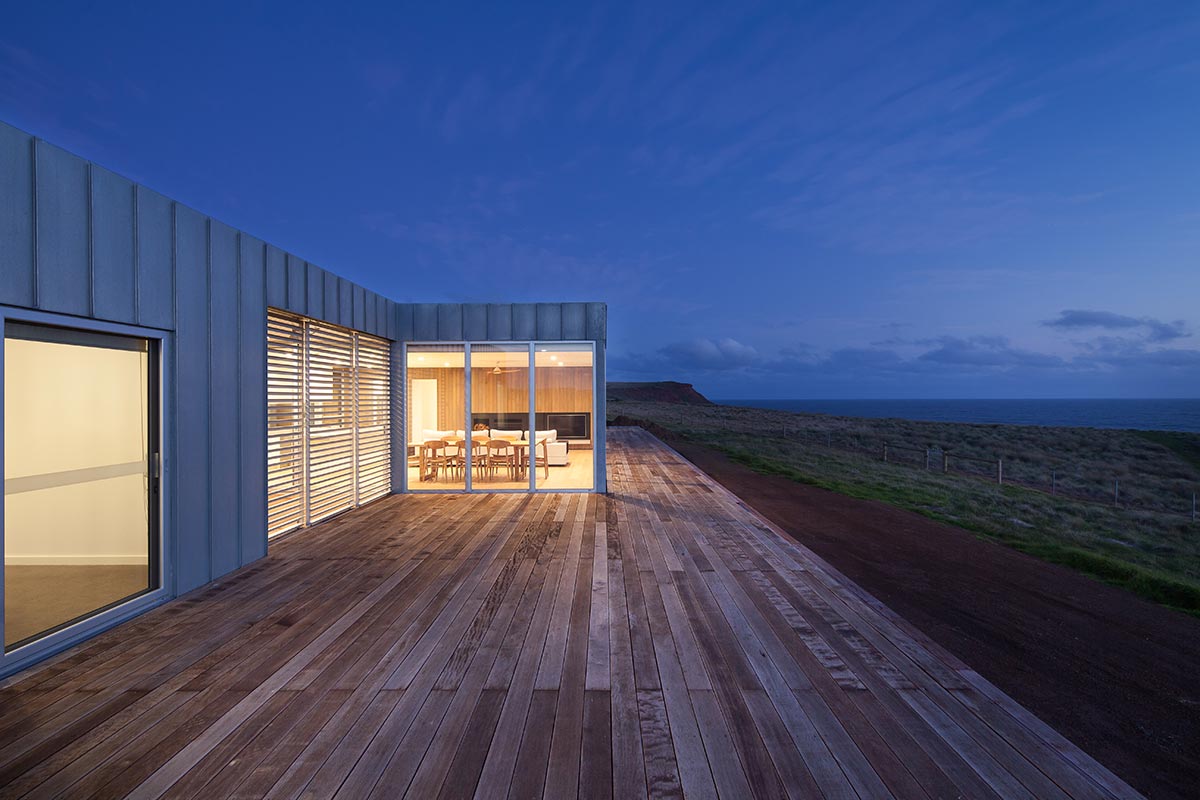 The Project Phillip Island by Modscape is a beautiful modular weekend retreat designed to maximise both thermal comforts and take advantage of scenic views. It provides the perfect space to stretch out and enjoy the great outdoors, away from the hustle and bustle of city life.
House Project: Project Phillip Island
Design and Construction: Modscape
Location: Phillip Island, Australia
Type: New Build
Photography: John Madden