We know you love a good renovation story as much as we do so today we're taking a look at New Modern, a mid-century home that has undergone a loving renovation to save, restore and sensitively expand. Designed by Bower Architecture, the brief was to rediscover and celebrate the home's original features, create additional space with hints of whimsy and glamour and ensure plentiful hidden storage.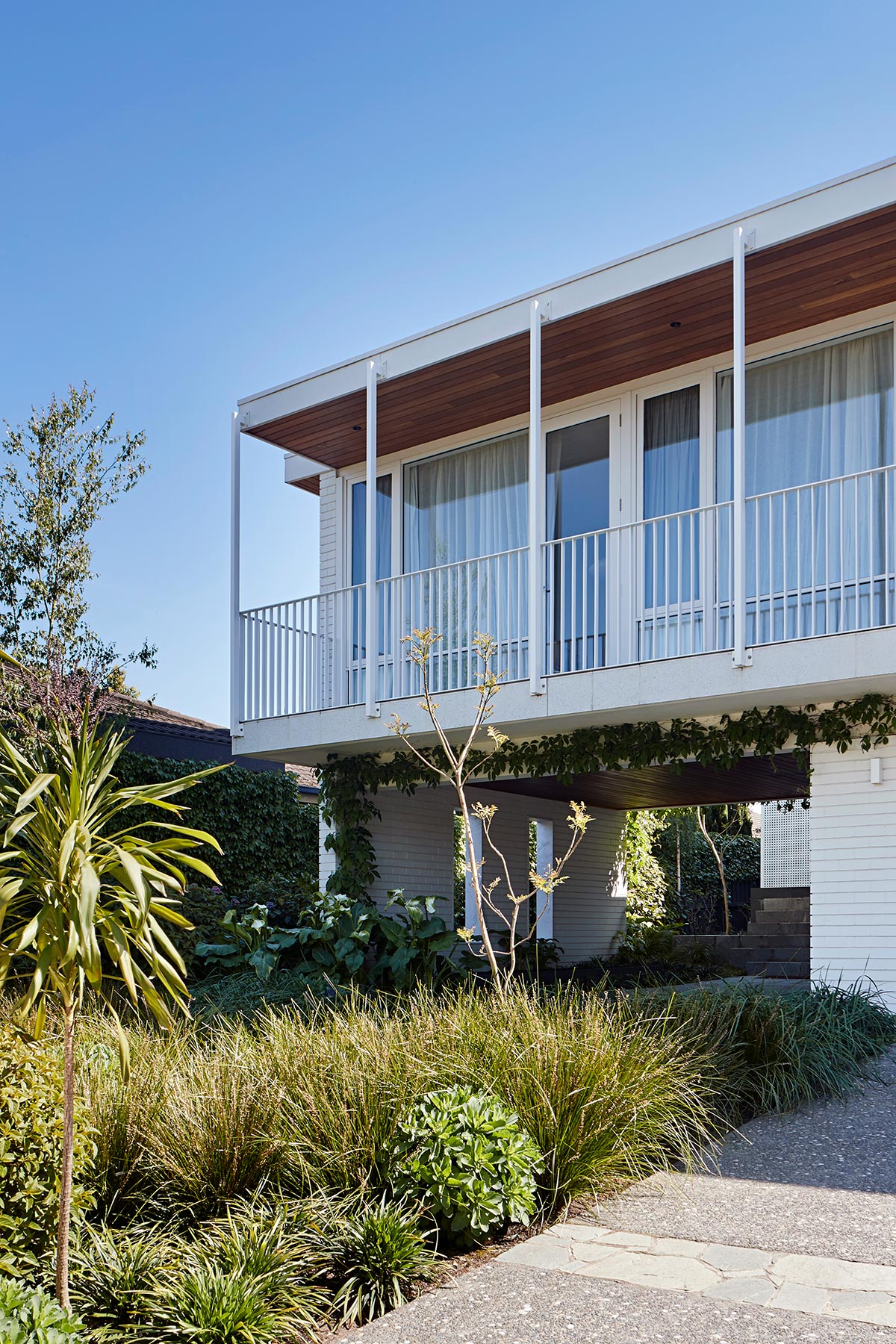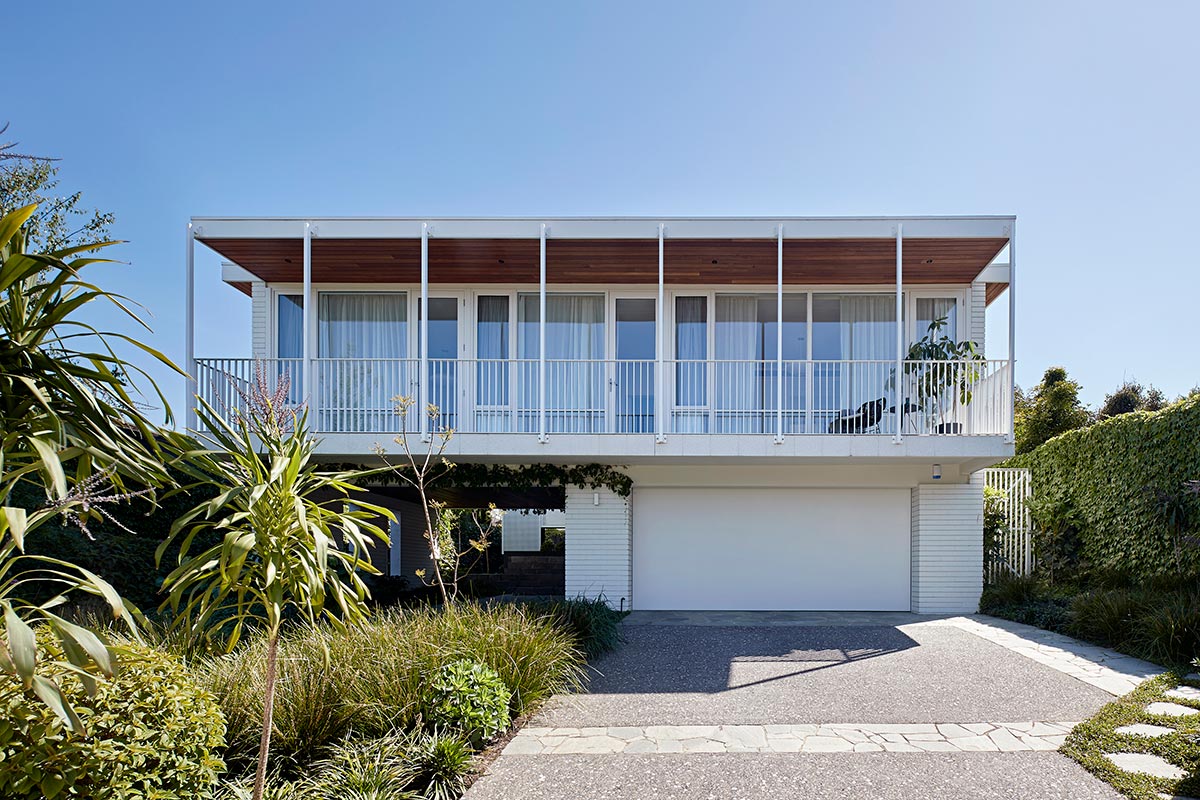 Aware of the hasty and often clumsy modification that many originally cherished mid-century homes are now subject to, this home has been given new life whilst still retaining its heritage characteristics.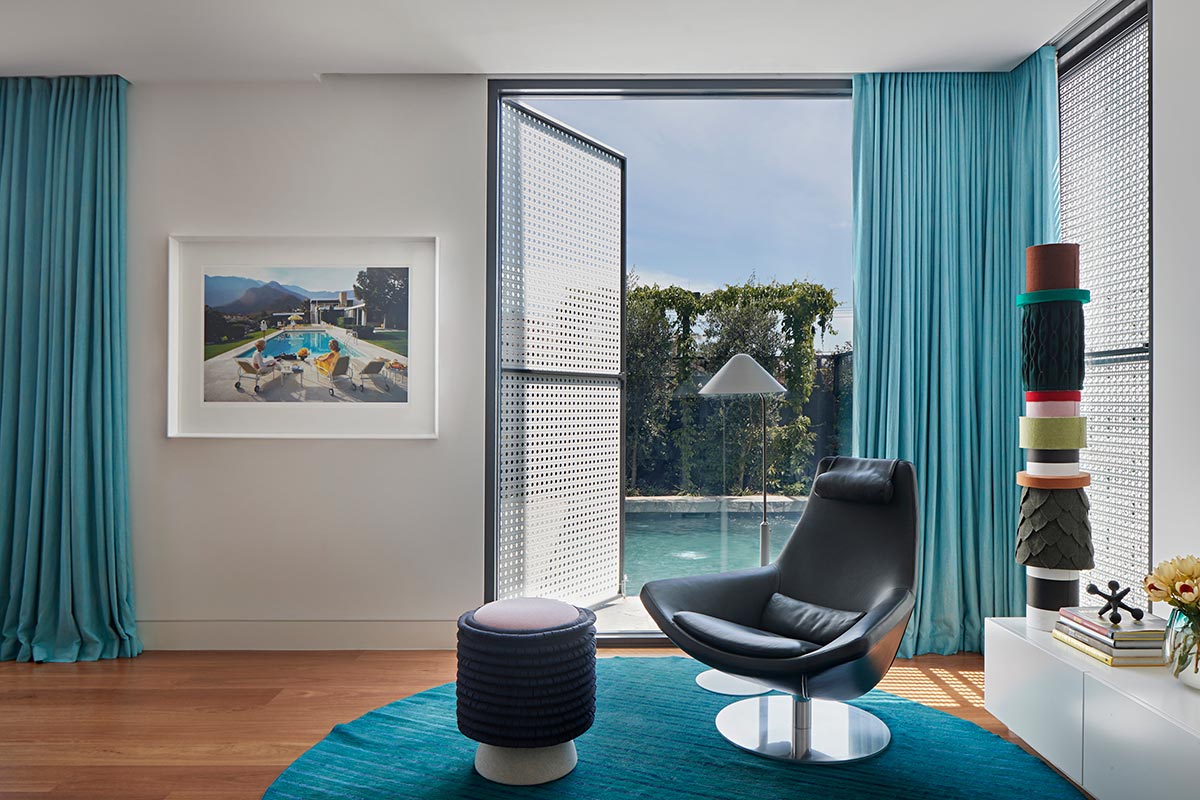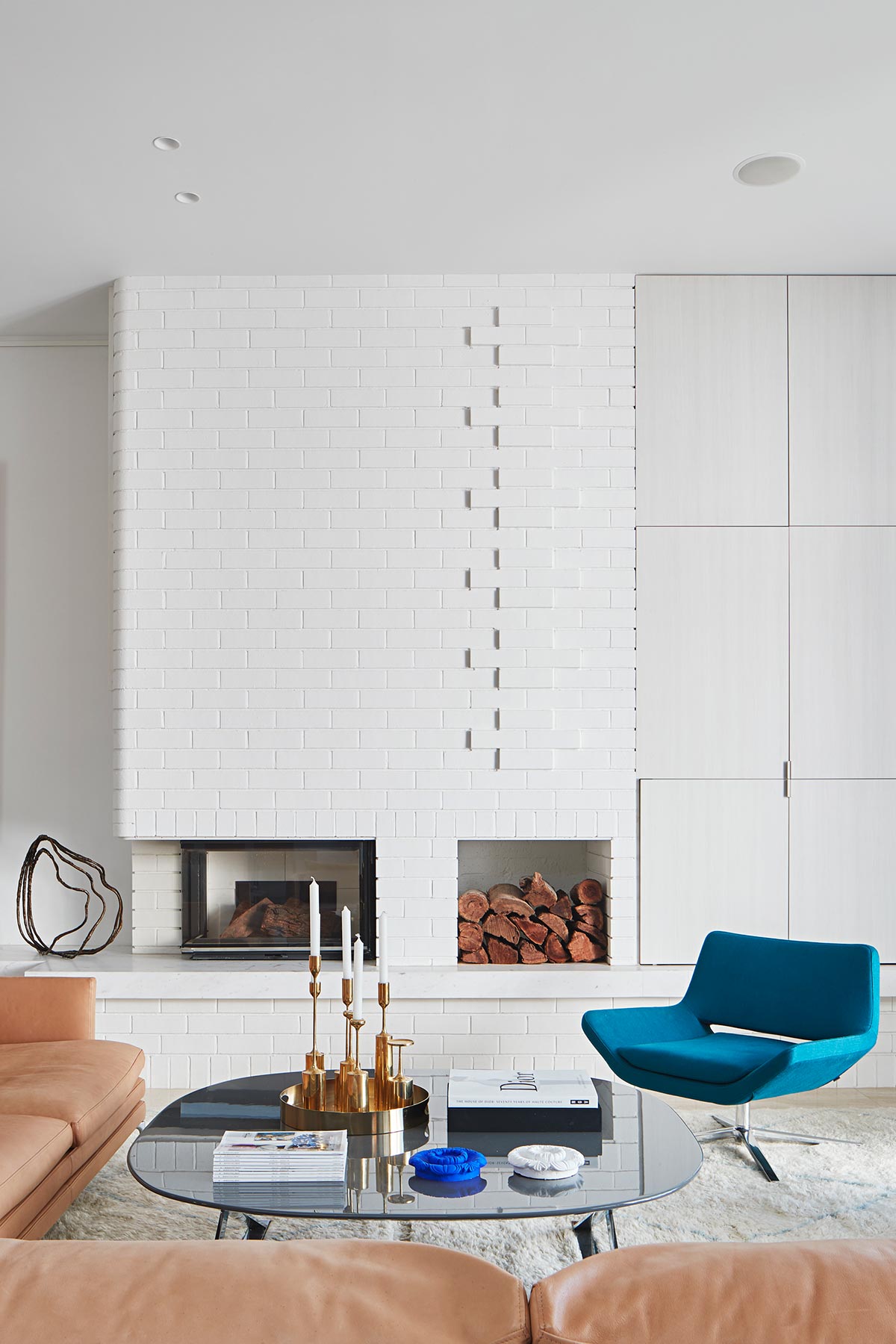 "Our solution was a design which expressed balance. To renovate and expand this client's home to the mantra, 'no more, no less' – focusing on finding the balance between design that is sympathetic to the original, while still recognisably contemporary. Volumes are sensitively scaled to complement rather than compete, and a strong, singular and mysterious building form provides glimpses of the spatial complexity and excitement within." – Bower Architecture and Interiors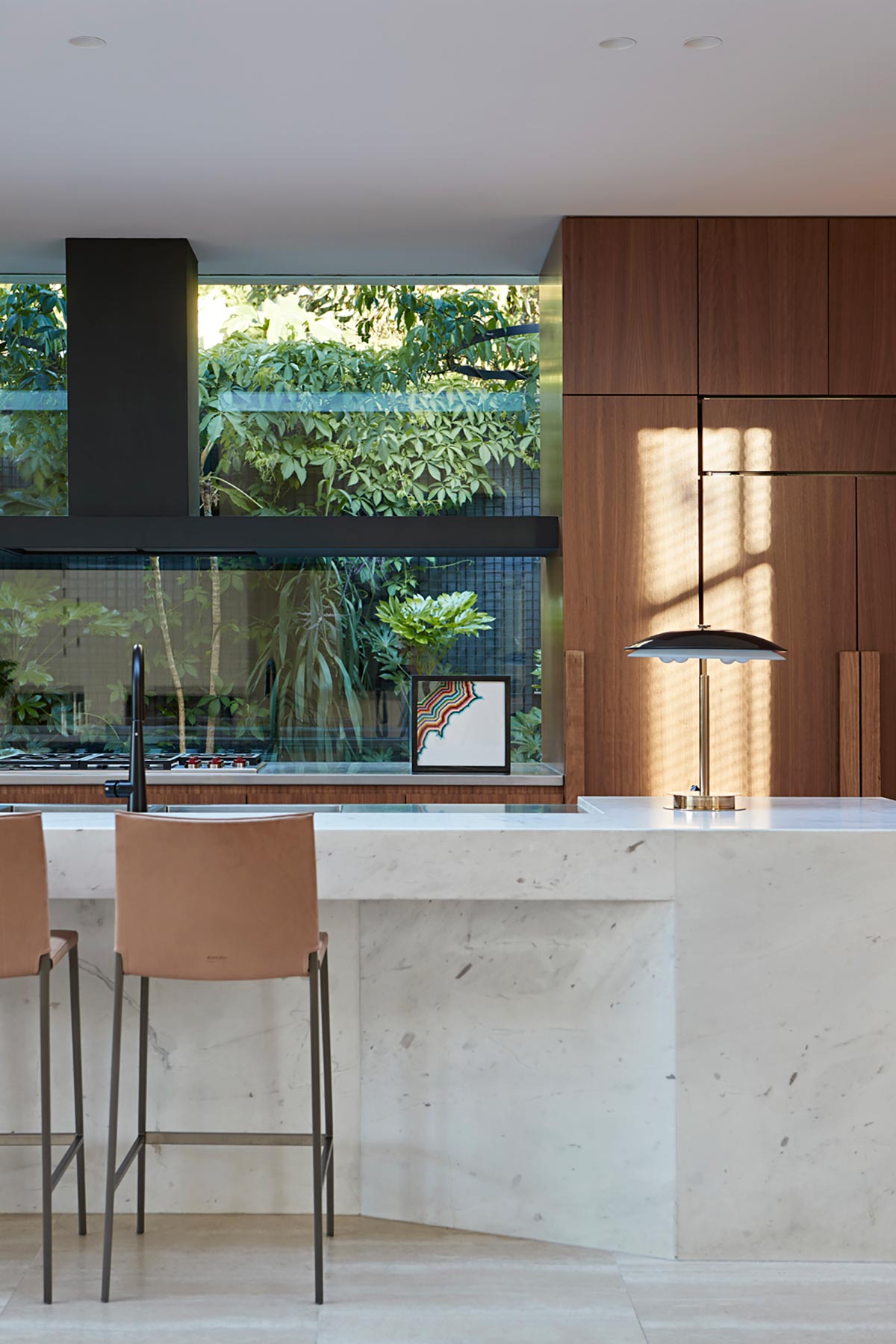 Respecting the clarity of the original design, the low and intimate undercroft experience was one of the defining features of the existing house that influenced the restoration of the facade. The team took a restorative approach, repainting it while also preserving the proportions of the front balcony and undercroft. The mid century design language is evident as you move from front to back, with clean lines, proportions, and some of the programme of the original house.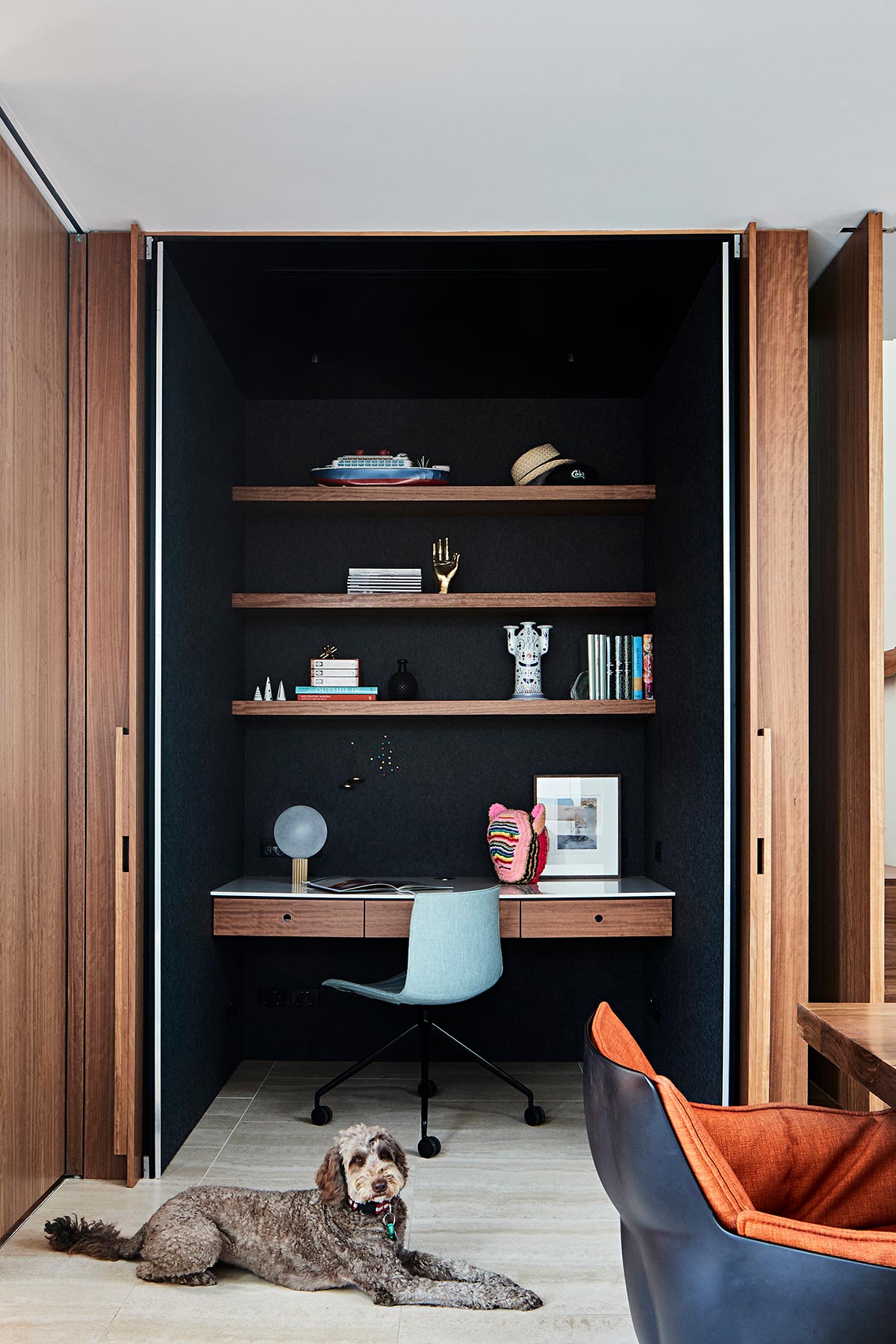 "The balance between mid century and contemporary design, and between minimalism and opulence, is felt right across a range of scales, from the big to the little gestures in the interior. We sought to complement the simple white exterior with a richness of materiality internally. Blackbutt timber references the use of timber in midcentury design, and an unexpected glimpse of wallpaper harks back to the 1960s." – Bower Architecture and Interiors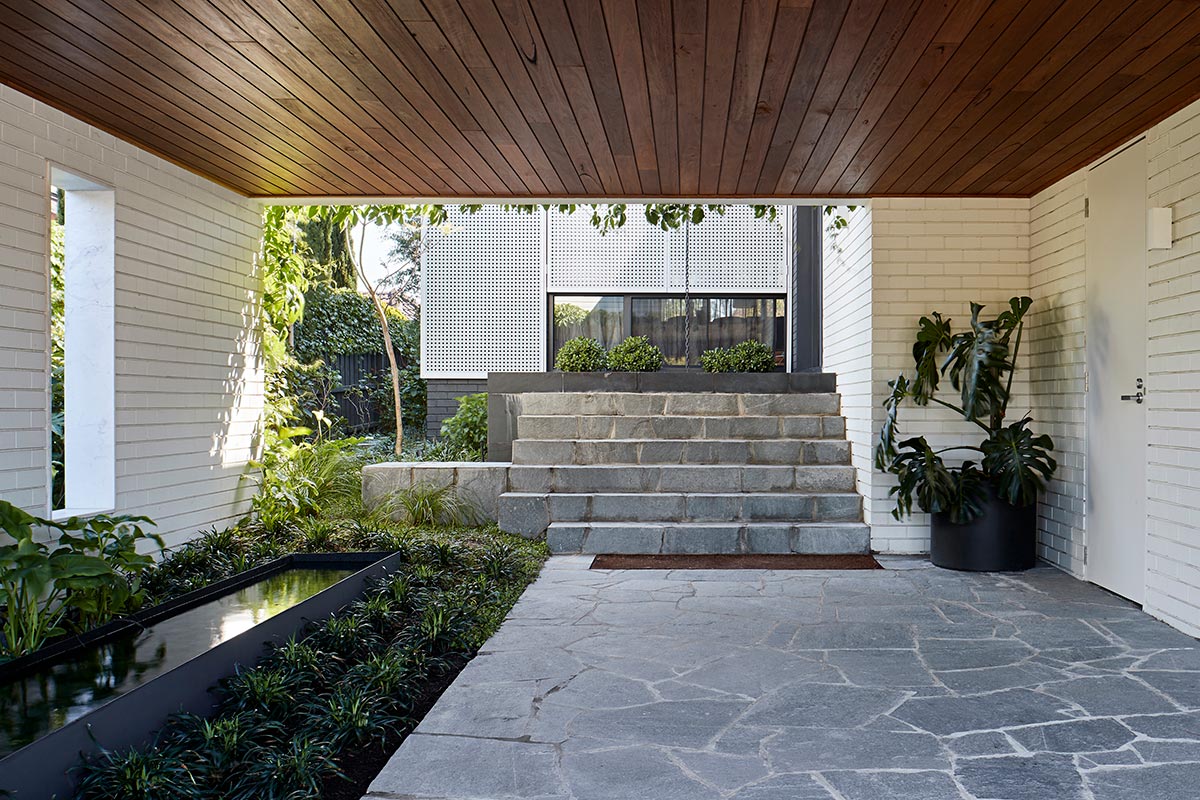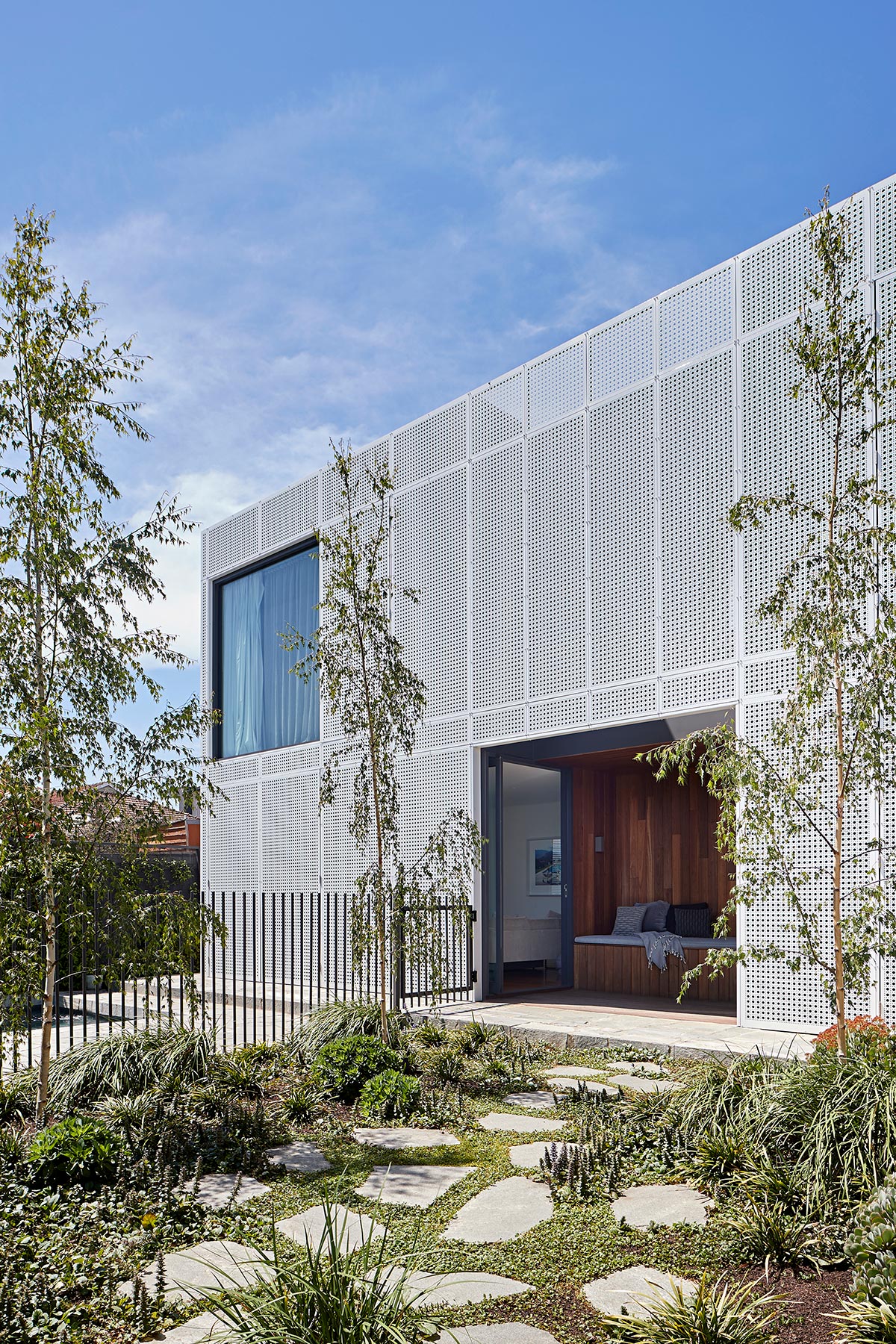 The team at Bower Architecture had successfully designed interconnected spaces that are intimate and can actually be used daily, rather than oversized and unused. The efficient collaboration between the architect, builder, and landscape designer allowed this home to strike the balance between comfort and luxury, without ever becoming overly lavish.
House Project: New Modern
Architect: Bower Architecture
Location: Caulfield, Australia
Builder: Cosgrave Construction
Landscape Design: Eckersley Garden Architecture
Type: Renovation
Image credit: Shannon McGrath, Swee Design