Nestled in Canterbury's heritage Hasset Estate, the Escher House designed by Inbetween Architecture is a renovation and addition to a 1930s interwar cottage. The design retains the bedrooms, the formal living and dining rooms located at the front of the home. While the extension accommodates a master bedroom suite, the kitchen, bathroom, laundry and a study/home office.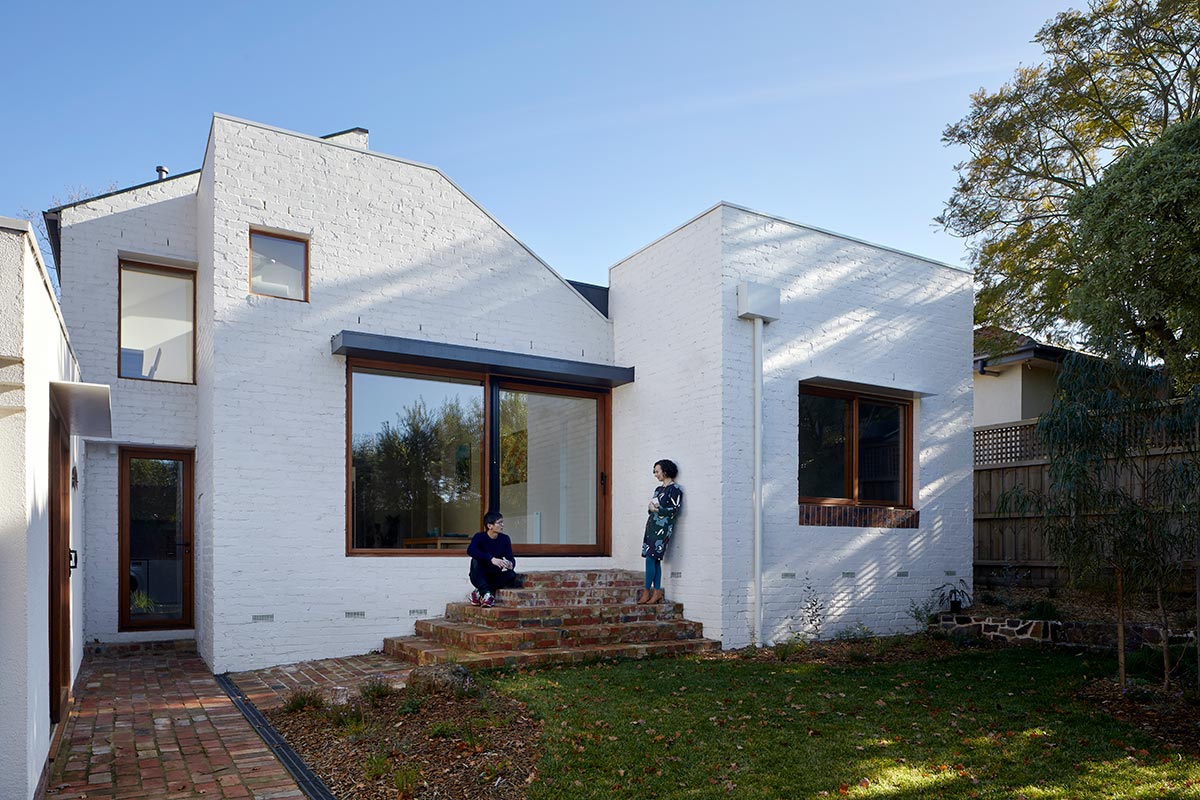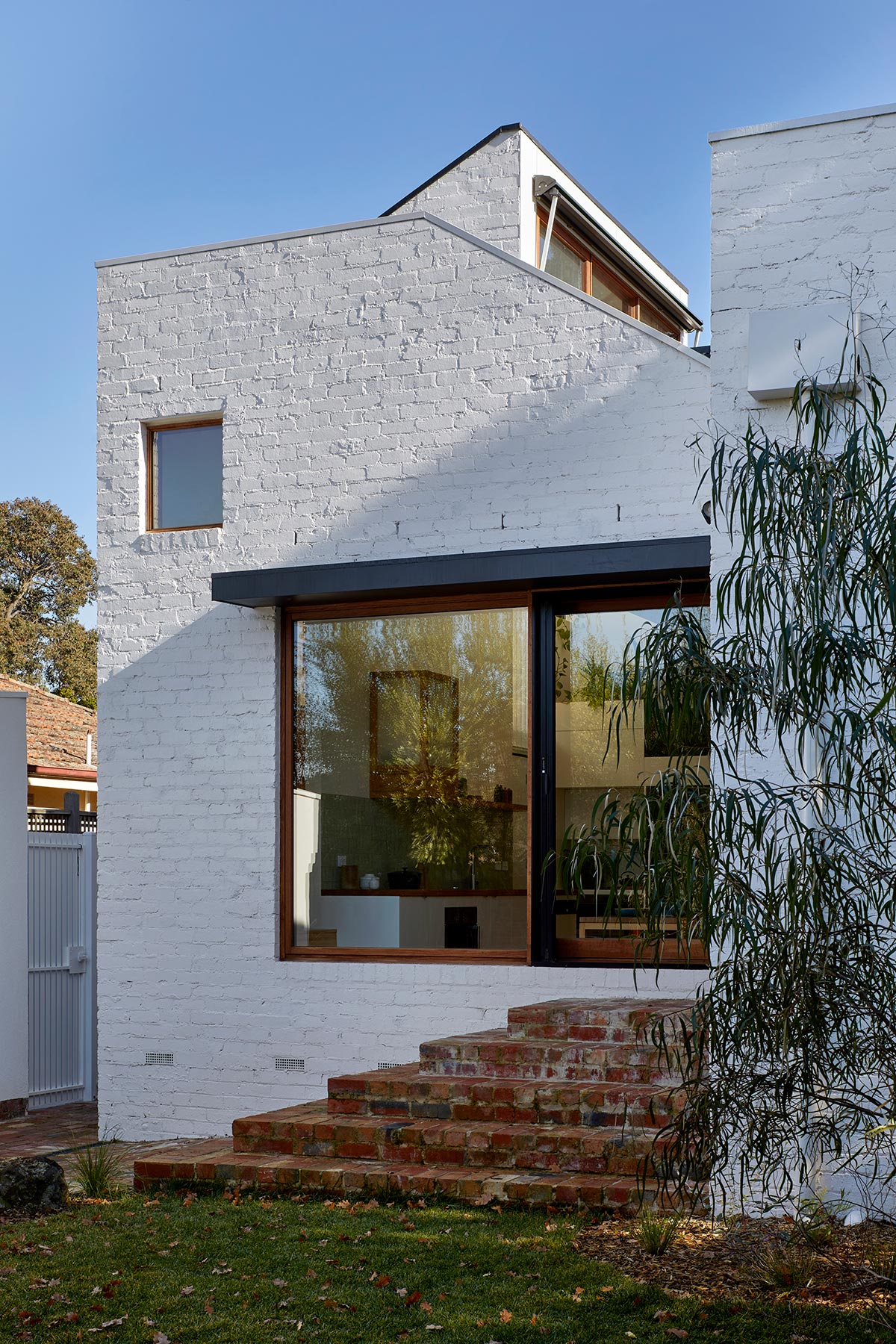 "By arranging the brief over four incremental levels, the home harnesses the potential of the site and simultaneously creates elements of ambiguity and delight. The intriguing play of levels and connection is reminiscent of the artwork of M.C. Escher, hence the name 'Escher House'." – Inbetween Architecture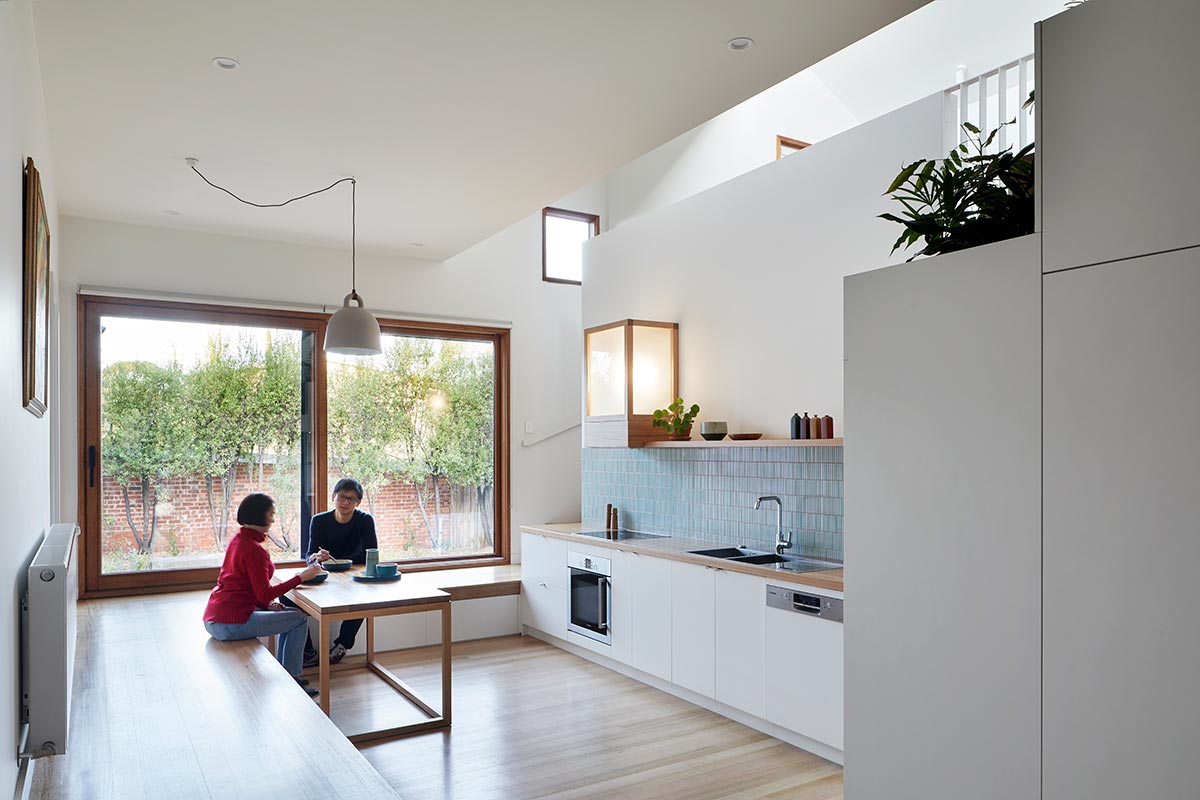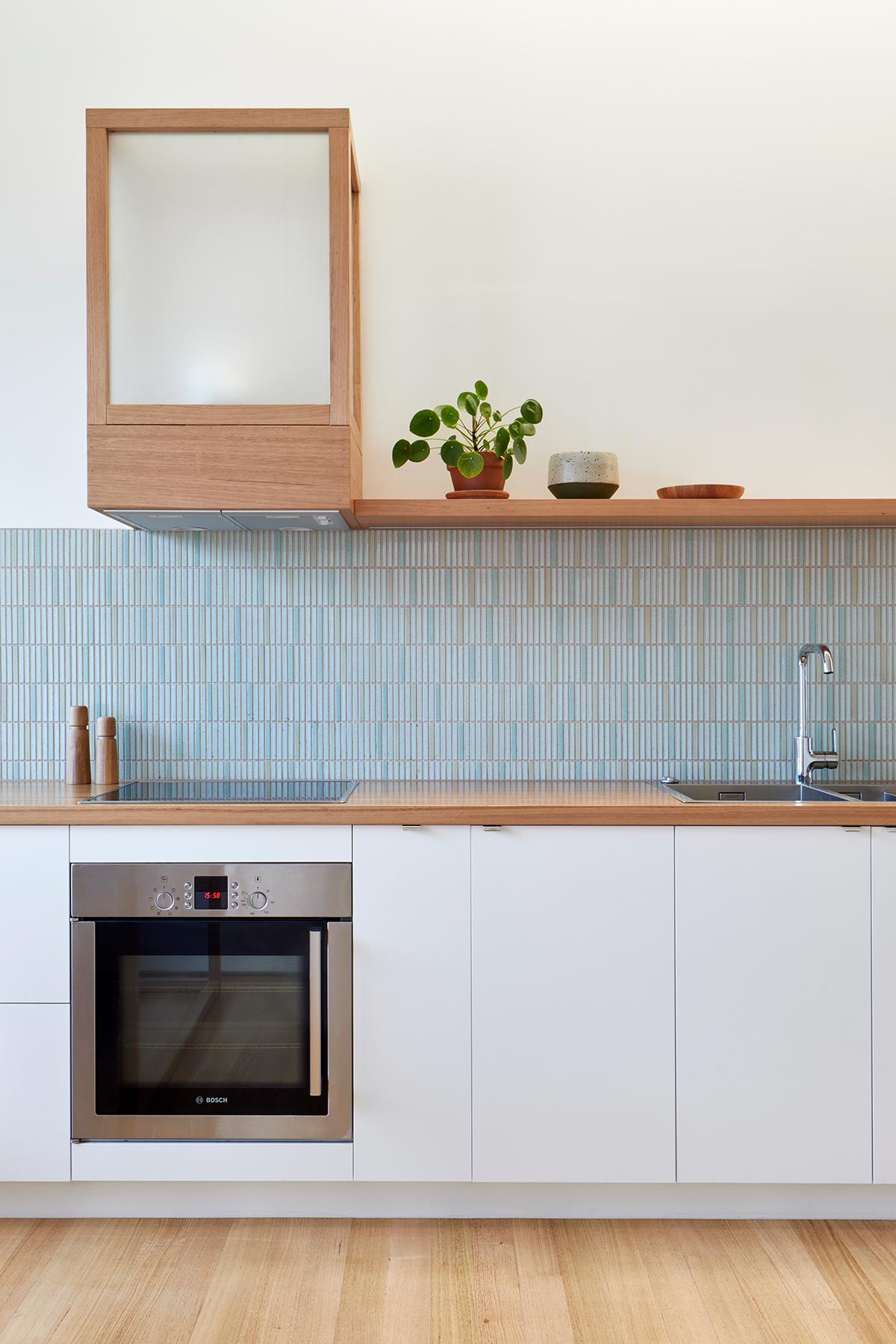 The existing floor level runs through forming both walkway and seating around the dining table. A quaint staircase leads up to the third level, accommodating a study overlooking the kitchen/meals area below. The fourth and lowest level is tucked under the loft and serves as the laundry area and a butler's kitchen. The split levels allow abundant storage and unexpected connections. The extension is painted brick, but the form is a contemporary closeness to the English cottage design of the original home.
Typical to houses of this era, spaces were compartmentalised and had limited lighting. The key challenges were to come up with opportunities to combine functions in order to save space while staying in compliance with the local planning control restrictions. The site sloped towards the rear and one side and the house level was quite elevated from the backyard. The solution was to split the house into four incremental levels and therefore finding the extra space that is shared between functions.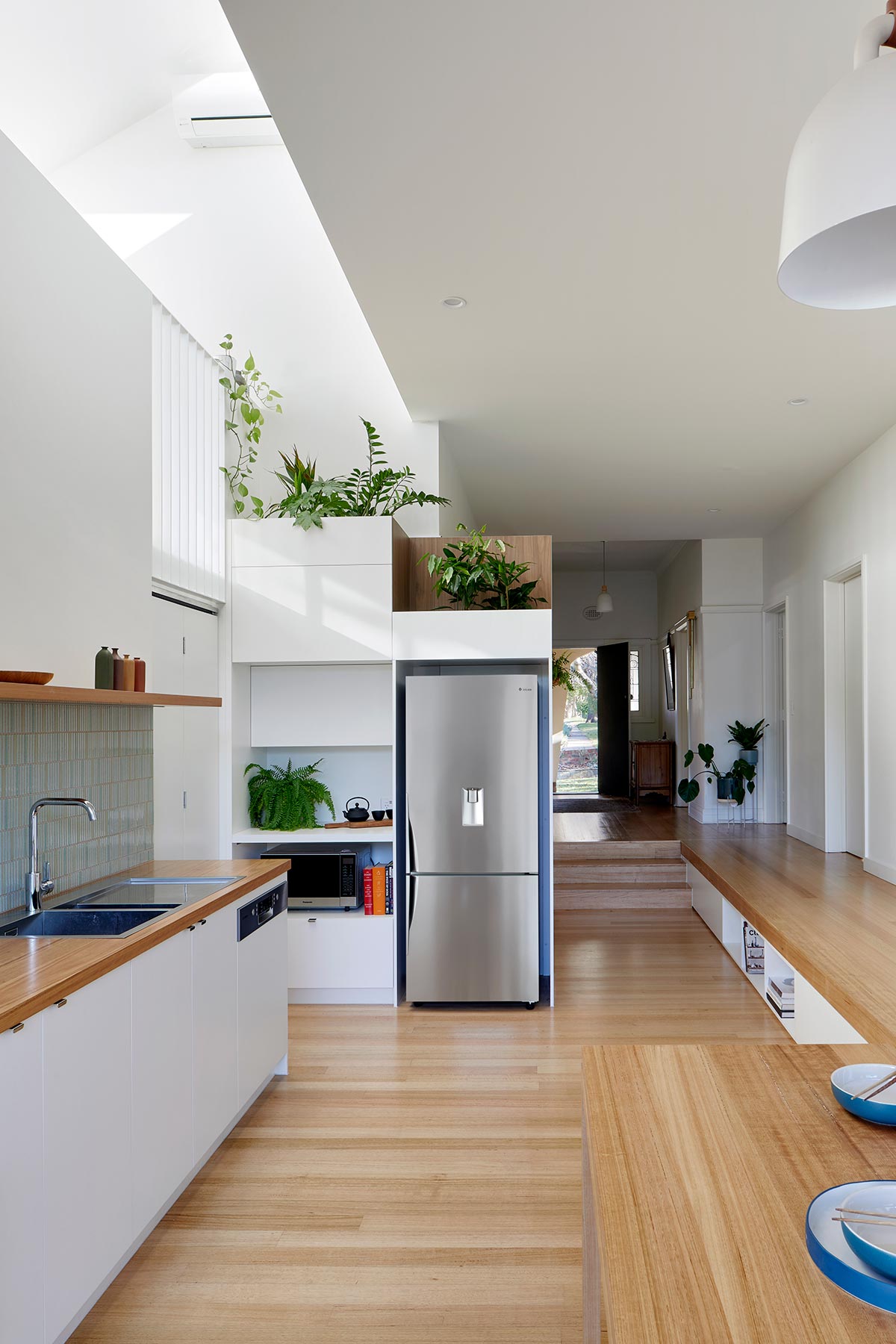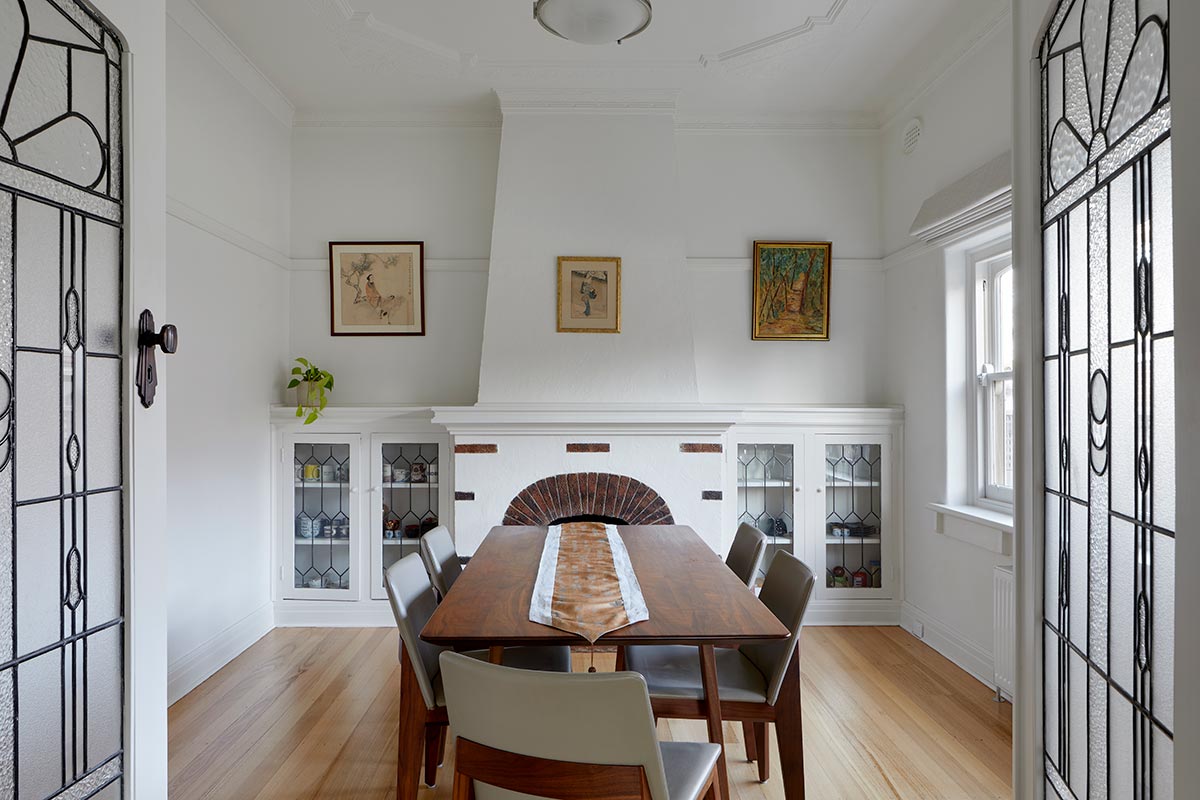 "By setting down the new kitchen, a connection to the backyard was enhanced by bringing the eye level closer to the backyard. A platform at the existing house level warped around the kitchen, forming the seating around the meals table as well as the corridor to access bedrooms. This casual setting invites the family to sit down and enjoy the view of the backyard. At the end of the platform, a set of stairs lead up to a mezzanine study tucked behind the kitchen with the laundry under. The split level also allowed plenty of storage opportunity and interesting connections, such as a servery cupboard linking kitchen and the laundry wet kitchen." – Inbetween Architecture
The clients, a family of 3 were keen for a better connection, both visually and physically, between the house and backyard. Living abroad for a number of years, they brought in a refreshing perspective, their requirement of space was about "just enough".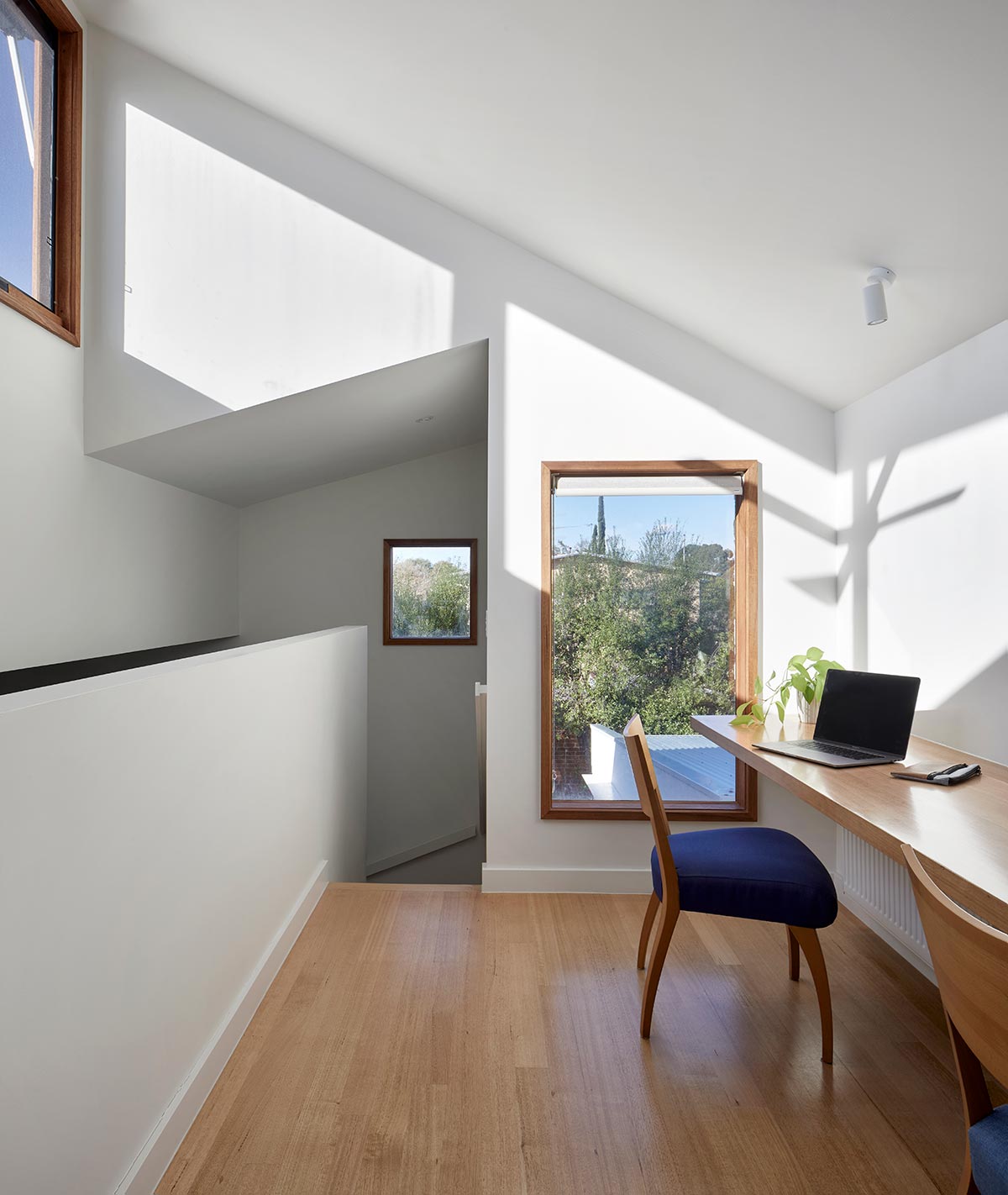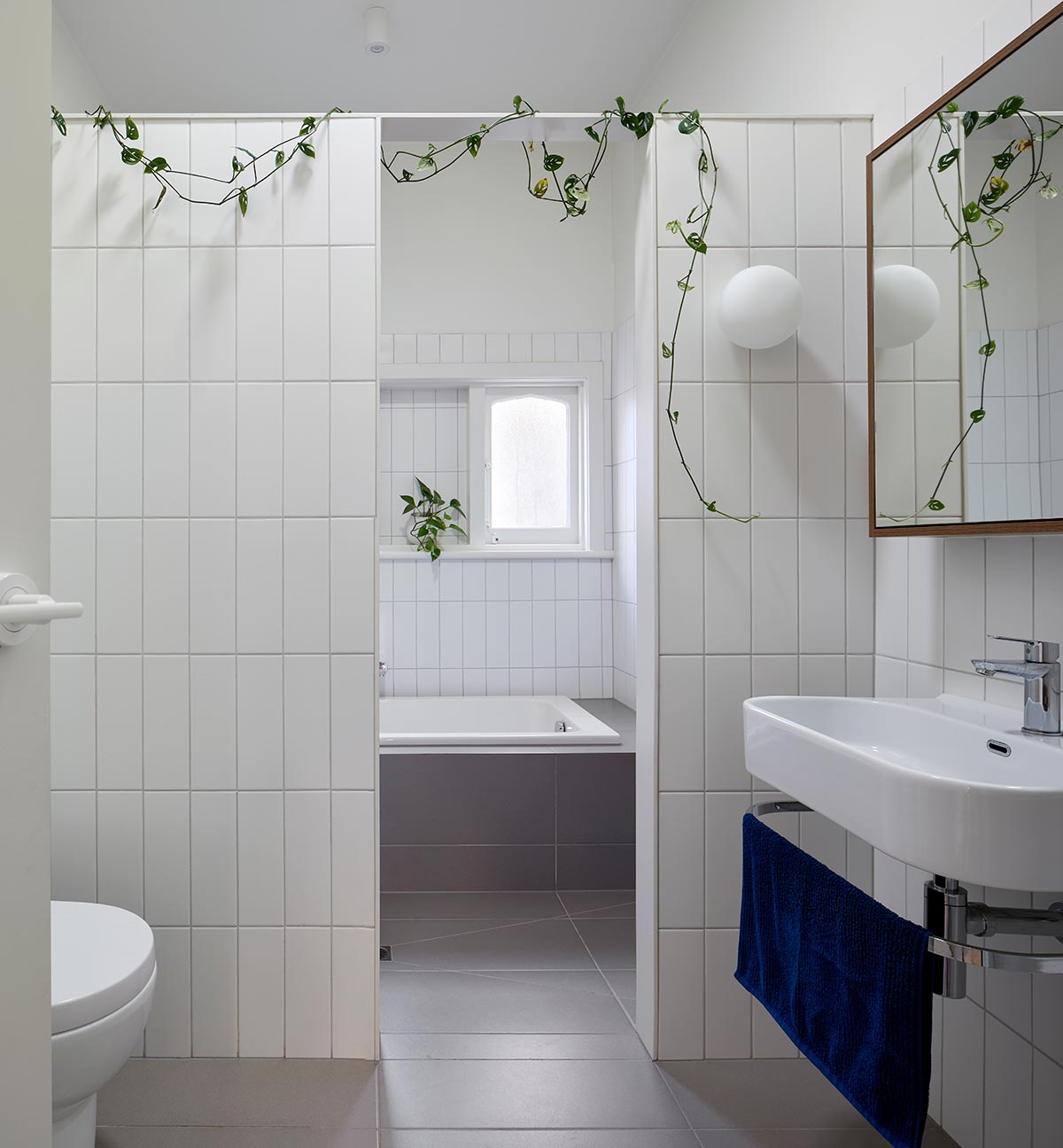 To optimise natural ventilation and solar access, windows and doors were strategically positioned. Oversized clerestory windows with an adjustable awning over the void lifted the spatial experience and provided natural light and ventilation.
While two parts of the Escher House are different, they sit harmoniously together and as a result, the home sits beautifully in its context and addresses its site and surroundings in a way it never did before.
House Project: Escher House
Architecture & Interior Design: Inbetween Architecture
Location: Melbourne, Australia
Type: Renovation
Photography: Tatjana Plitt