Based in Adelaide, PLY is an architectural practice founded on the principle of a cohesive lamination of individual layers creating a single materialisation. Founding Directors Benjamin Edwards and Chris Jeffery have been working together consistently since 2011 when they formed a working relationship on similar design techniques, vision and practice thinking in a large commercial architectural firm. Collaborative work on major projects evolved into a partnership of late night works and ultimately to the manifestation that is PLY. We chat with Benjamin to get to know more about the practice, ask him all the hard hitting questions, and know what gets his mind moving.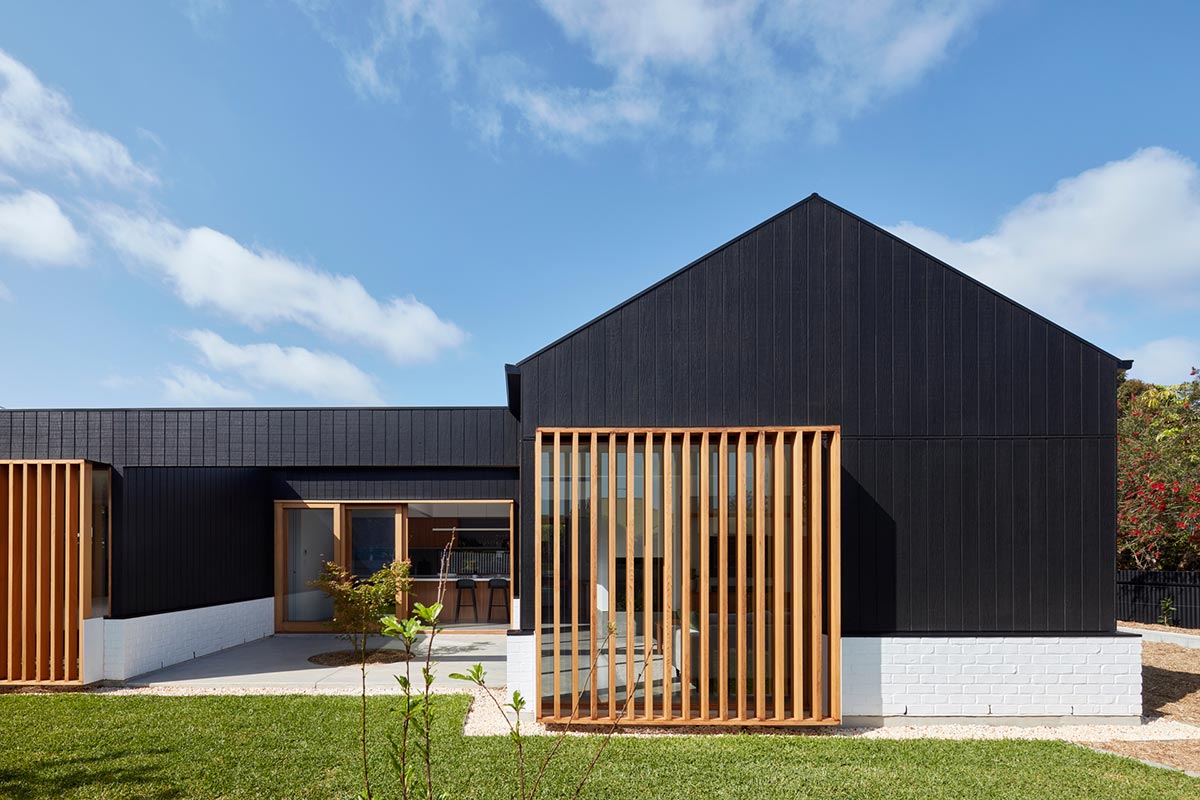 George Takes Twelve
1. Pleasantries first… Tell us about who you are and what you do?
I am a design nerd, lover of built form, interior spatial and the fitness of objects. Co founder and Director of Ply Architecture, Husband, Dad, Surfer & Design enthusiast
I graduated from the University of South Australia with my Master of Architecture and jumped straight into a large commercial focused practice, which at the time was amazing as it was fast paced, travel perks and involved large public projects giving back to society with a small contribution of your own. I quickly learnt that this wasn't the approach to design and architecture I had invested fives years into at uni and/or wanted to pursue moving forward. Fortunately, I was mentored by Chris Jeffery (Co founder and Director of Ply Architecture) who had much more experience and taught me a wealth of knowledge in quite a short time. We formed a cohesive bond over social engagements and primarily our ethos and approach to what architecture meant to us. For two or so years we discussed the nuance and ideation of our brand, what we wanted to achieve as a practice and whom for. It was at this point we started a residential focused architectural and interior design practice…here we are as Ply Architecture 8 years on
Whilst running a practice and managing the business of architecture, My focus has always maintained a healthy balance of work and play. When I'm not rationalising through a design response, you will find hanging with my family. I have two epic boys, 3 & 5, an amazing baby girl and a gorgeous wife or you will find me semi-submerged in the ocean somewhere either surfing, sailing or kitesurfing.
2. When I was growing up I wanted to be….
What didn't I want to be… Pro surfer, pro wakeboarder, pro anything extreme sports.
At one point I remember I was going to be a professional sailor and go to the Olympics, this dream lasted the longest and was the most tangible into my early teen years before I developed an interest and passion for the built environment and what was involved to put it all together.
It was on the cards to be an architect or industrial designer from relatively early in my teen years, I always had a fascination with buildings and the layering of materials from a suburban context to urban contexts.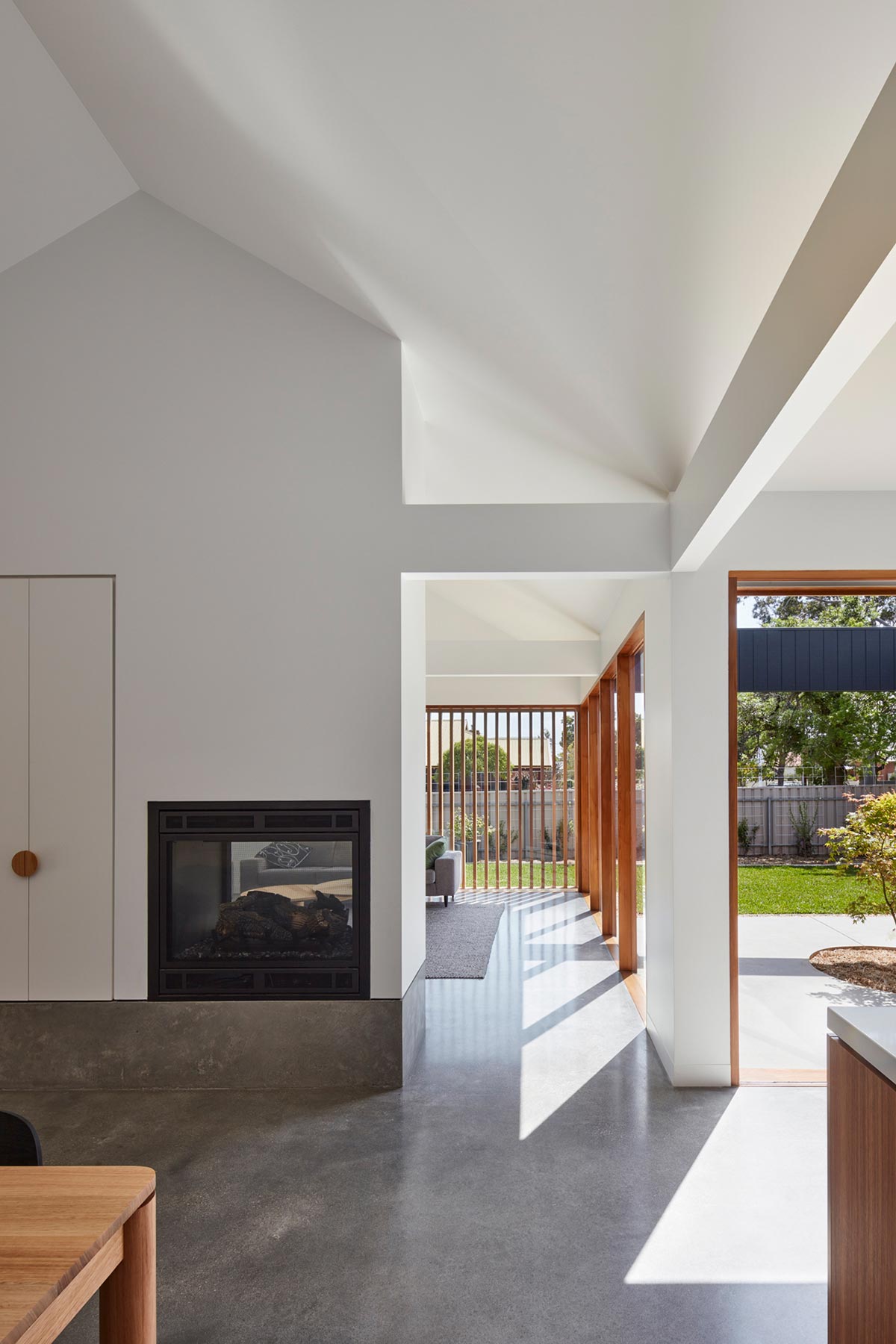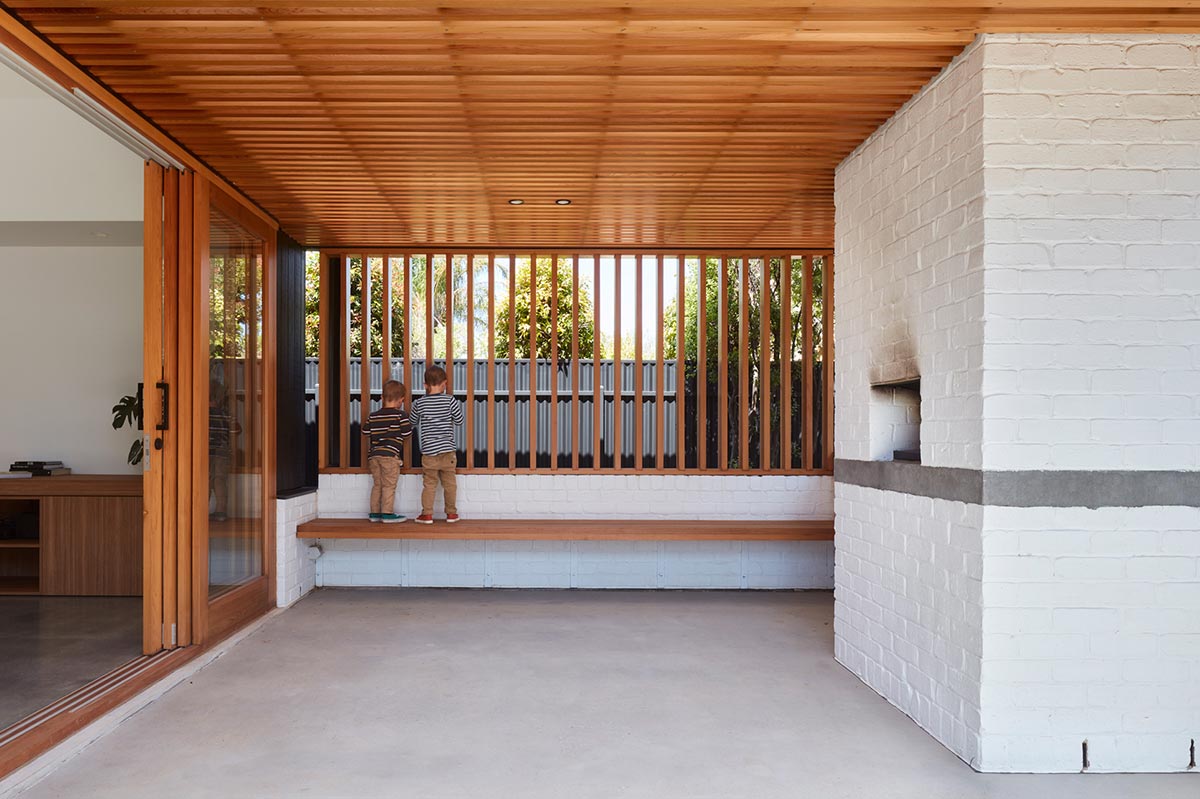 3. What is the best piece of advice you've ever received?
Shoot for the moon, if you miss at least you're flying with the stars.
4. What's been your favourite project so far?
I don't have a favourite project specifically as each of our projects are diverse and individual, that respond to client, site and scope completely different.
Our NTH/ alteration project is the most exciting project I have worked on as it aligned and captured so many design ideals we try to achieve in our works.
5. What's the most treasured belonging/item in your own home?
Mark Richards Twin Fin Surfboard.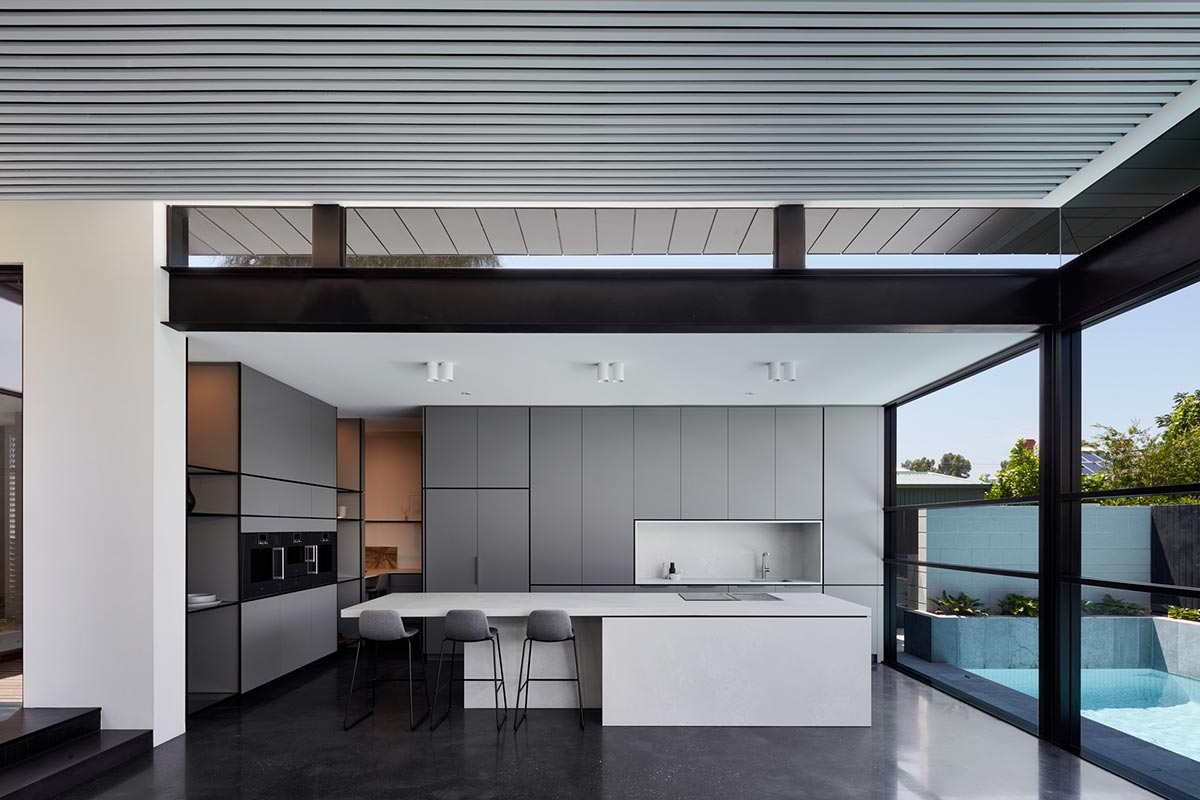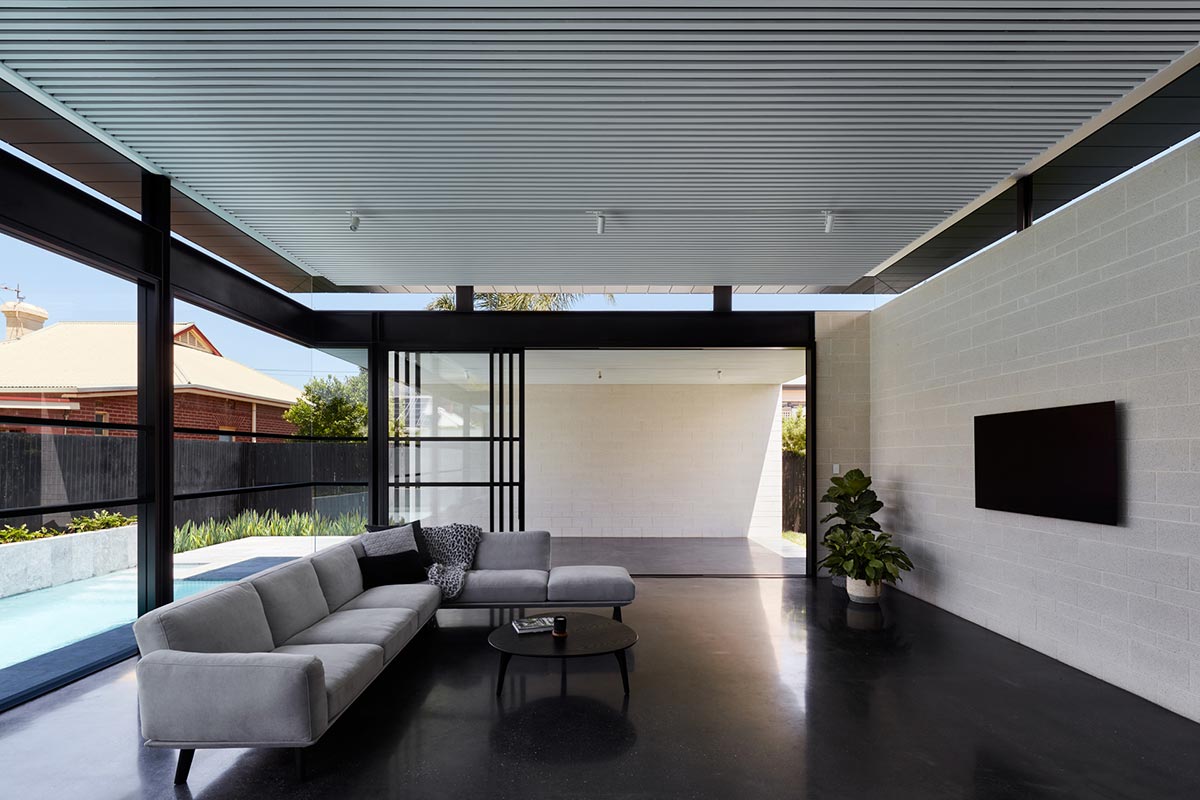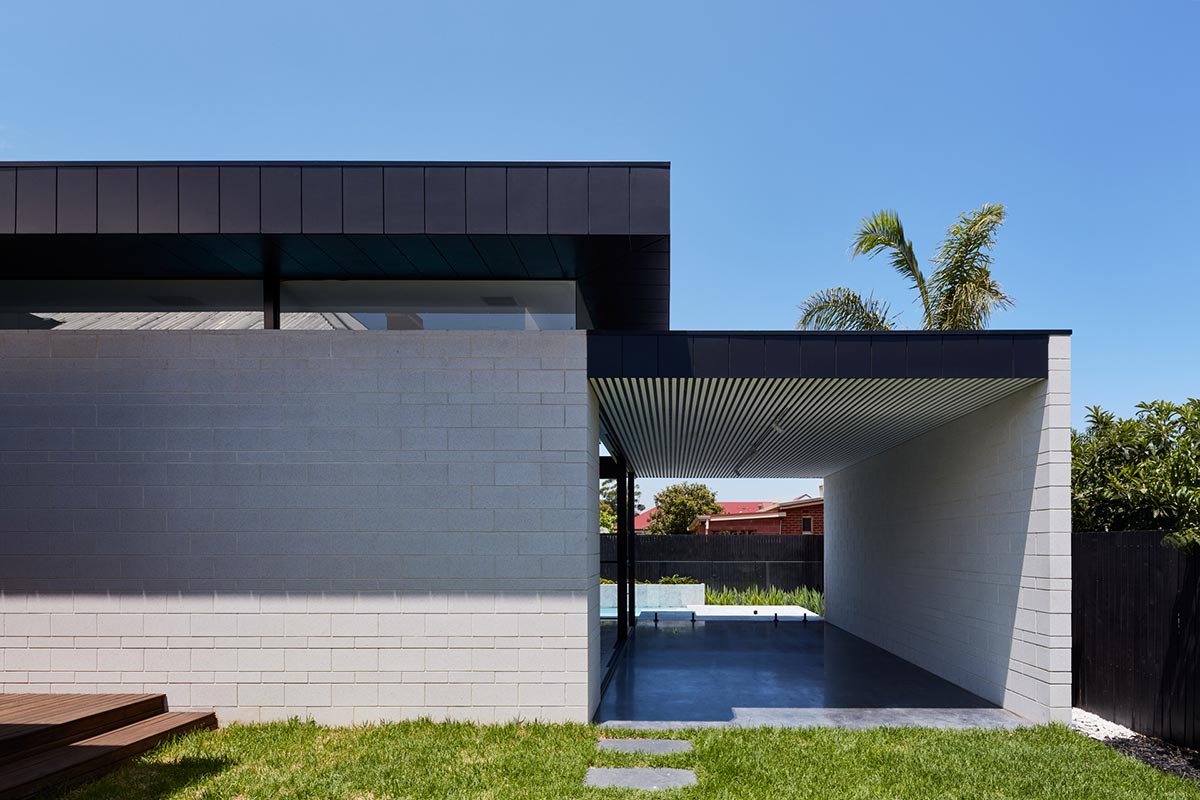 6. What's the most impressive party trick you can muster?
I'm certainly an observer when it comes to this…
7. Are there any architectural trends you are excited about?
I'm excited to see a resurgence and emphasis into smart, sensible and economic design outcomes referencing the mid century modernist typologies with the introduction of new technologies and environmental sensibilities… less is more.
8. What advice would you give to someone wanting to become an architect?
Immerse yourself within, you can't just like the idea of being an architect without doing architecture.
9. What's one thing people may not know about you?
I can name almost all species of fish. I studied an old 80's scientific species book with beautiful hand drawn images when I was 8 years old, whilst on a family sailing holiday and it resonated with me.
10. You've got a week off, where are you going?
Banyak Islands in Northern Sumatra, Indonesia. The closest place I have been to the sublime, milky warm waters, great waves with your best mates.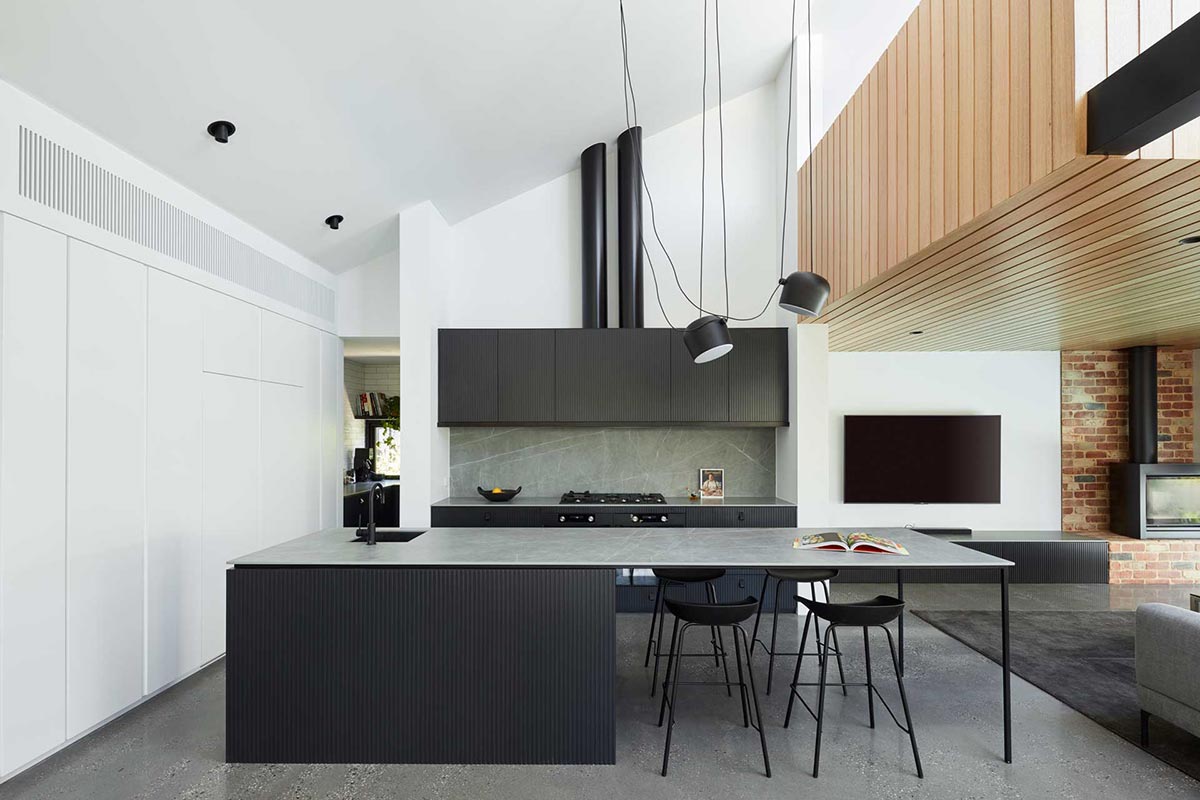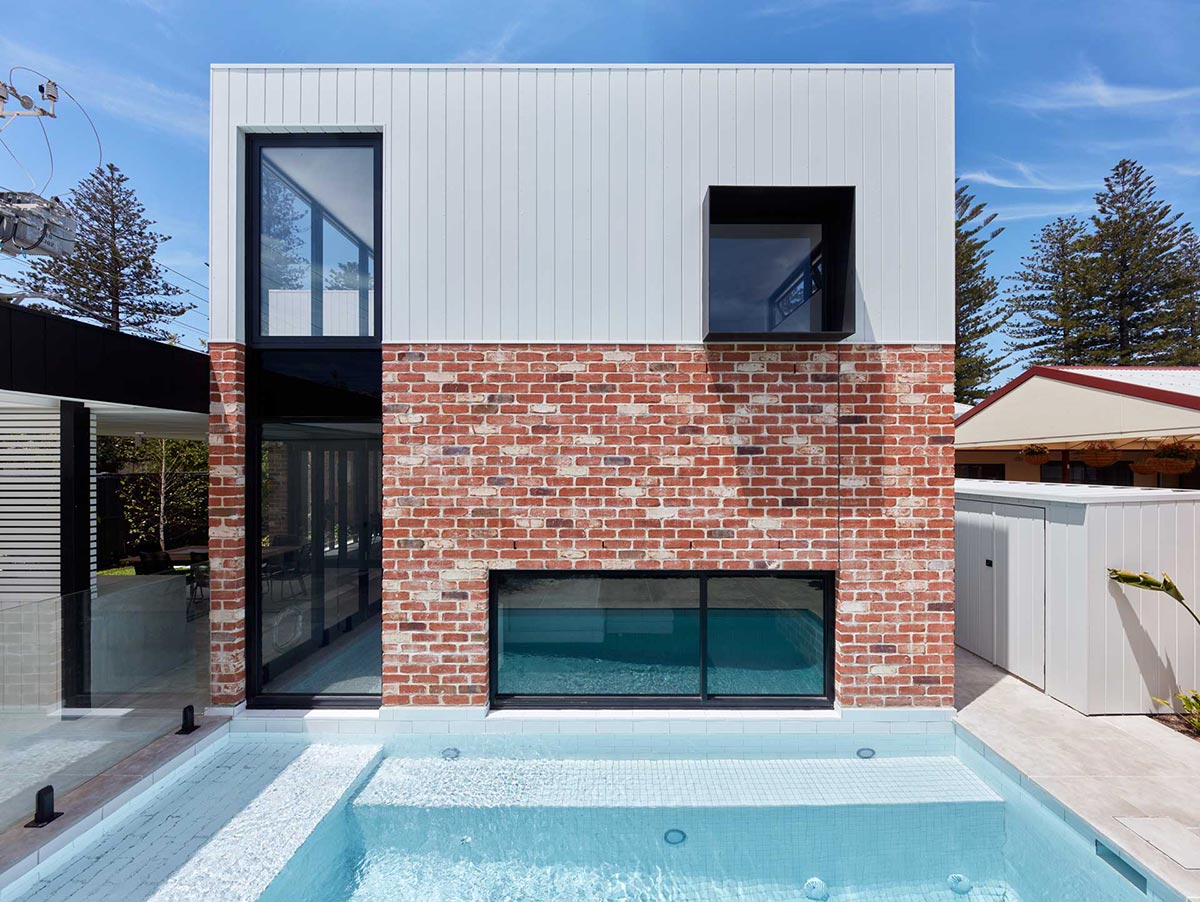 11. What is your favourite way to get the creative juices flowing?
A quite relaxing environment, post surf or kite, observing great architectural projects in print or video, wine in hand with a mild breeze and the smell of the ocean.
12. Favourite architectural style from a bygone era?
The Modernist era was exceptional.
Meet the Architect Radio
"Ply Radio"
"A random assortment of tracks to get the studio vibes going." – Benjamin
Where to find him
Name: Benjamin Edwards
Business Name: Ply Architecture
Job Title: Director
Website: www.ply.net.au
Instagram: @ply_architecture
Facebook: @plyarchitectureadelaide
Pinterest: @plyarch
Photography by Sam Noonan