Sitting adjacent to an existing garage on a large block in Carlton North, the Garden Wall House is a new 3-bedroom residence and a second dwelling on the lot. Designed by Sarah Kahn Architect, the brief was to provide a simple and flexible new home on a tight budget, which connected to the existing garden and allowed for the retention of an existing garage and studio.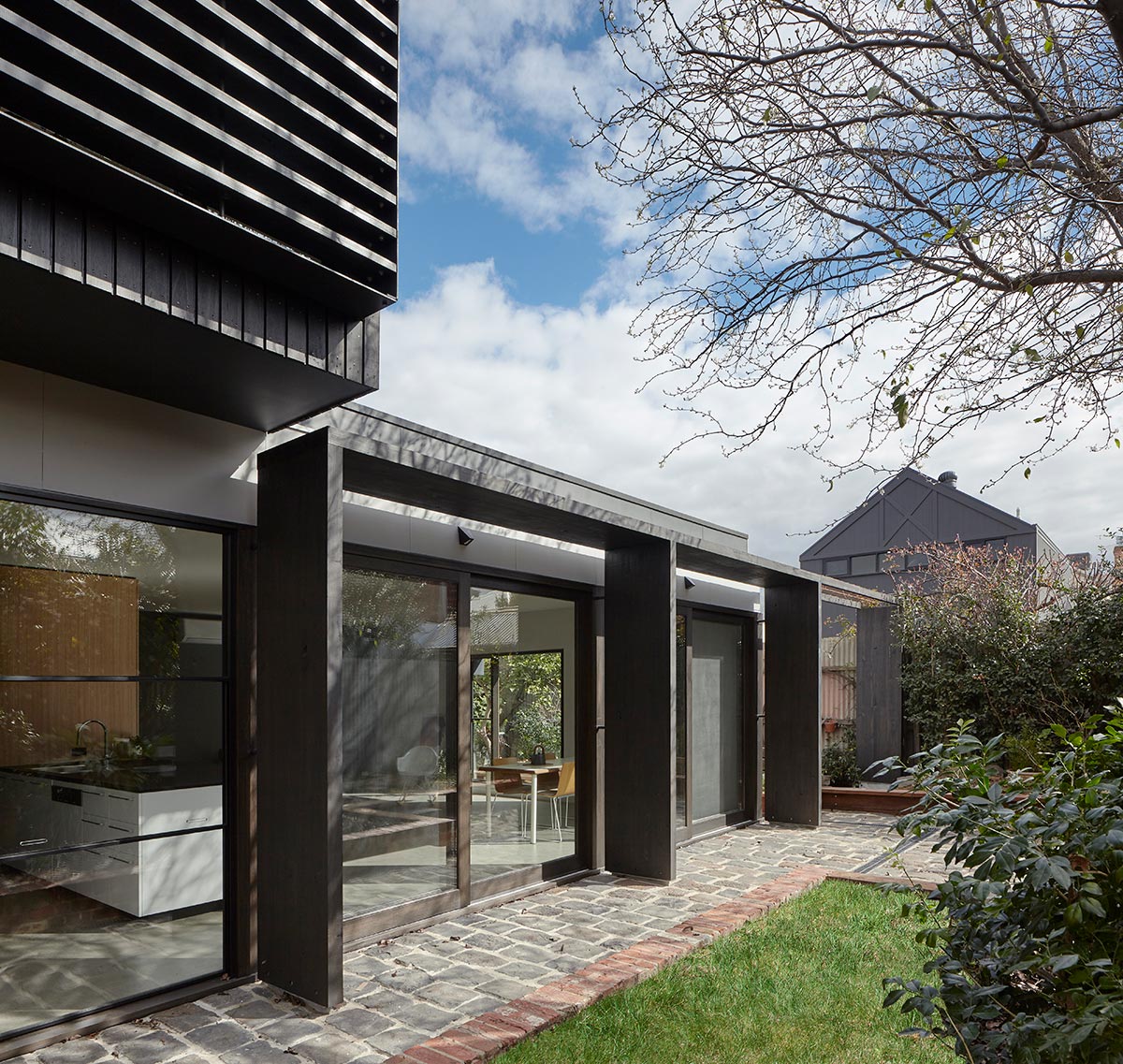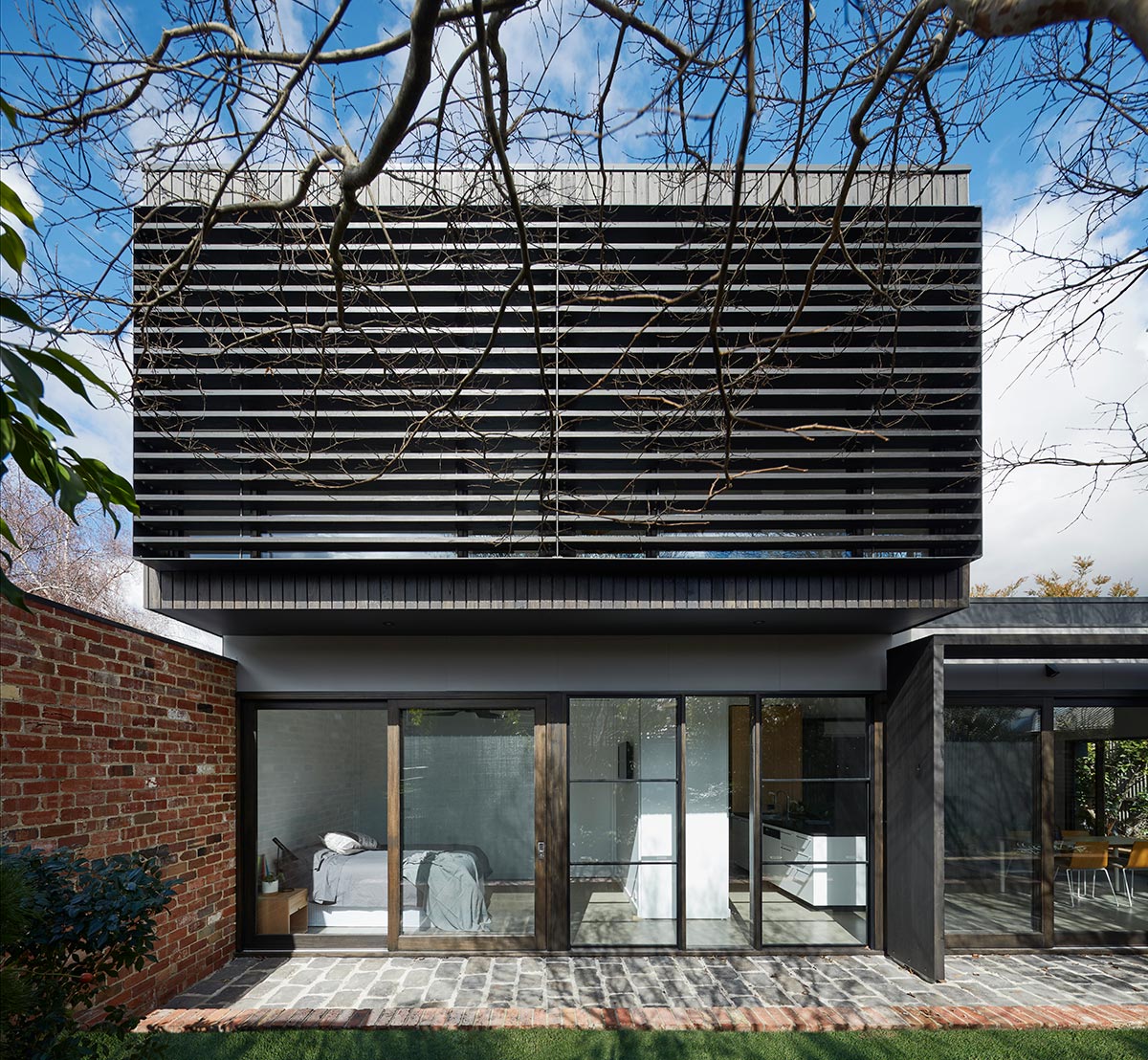 The client is a middle-aged woman who is also a keen gardener so he wanted the living areas of the house to have a connection with her established garden. This house is designed to be her "forever" home, a private dwelling that would allow her to live happily and safely well into old-age.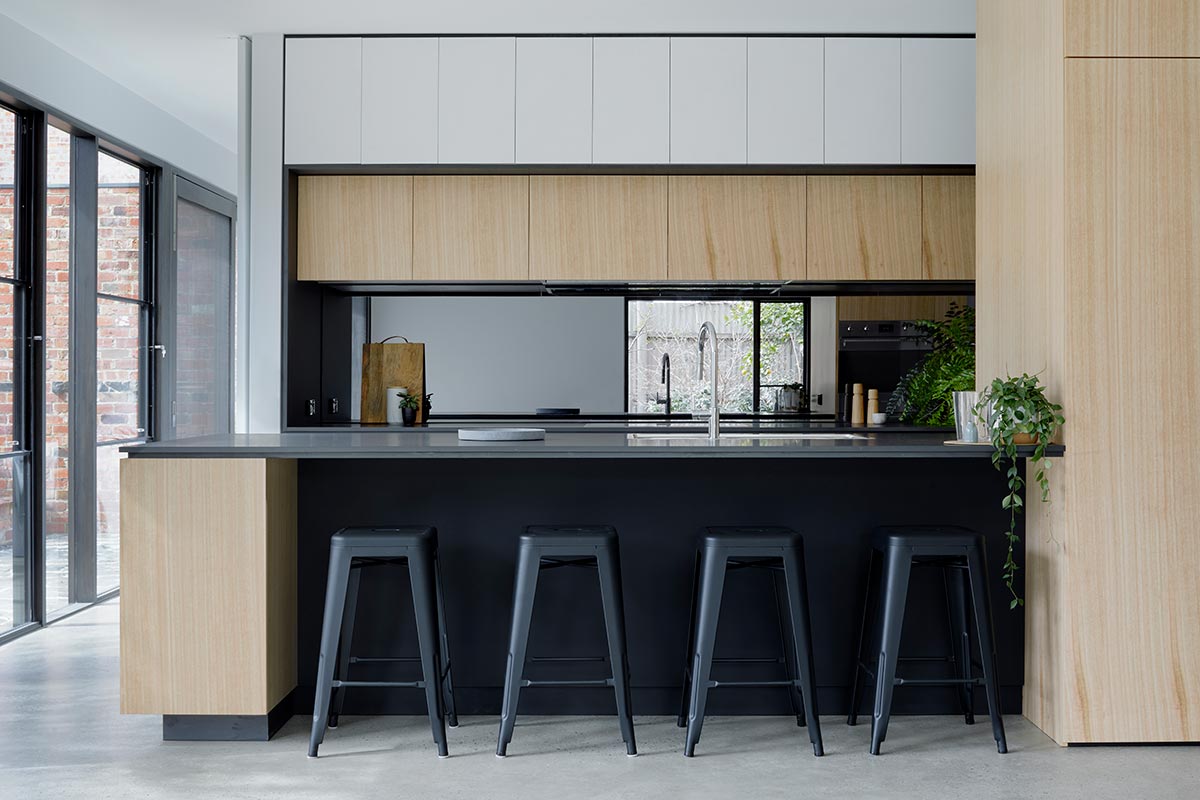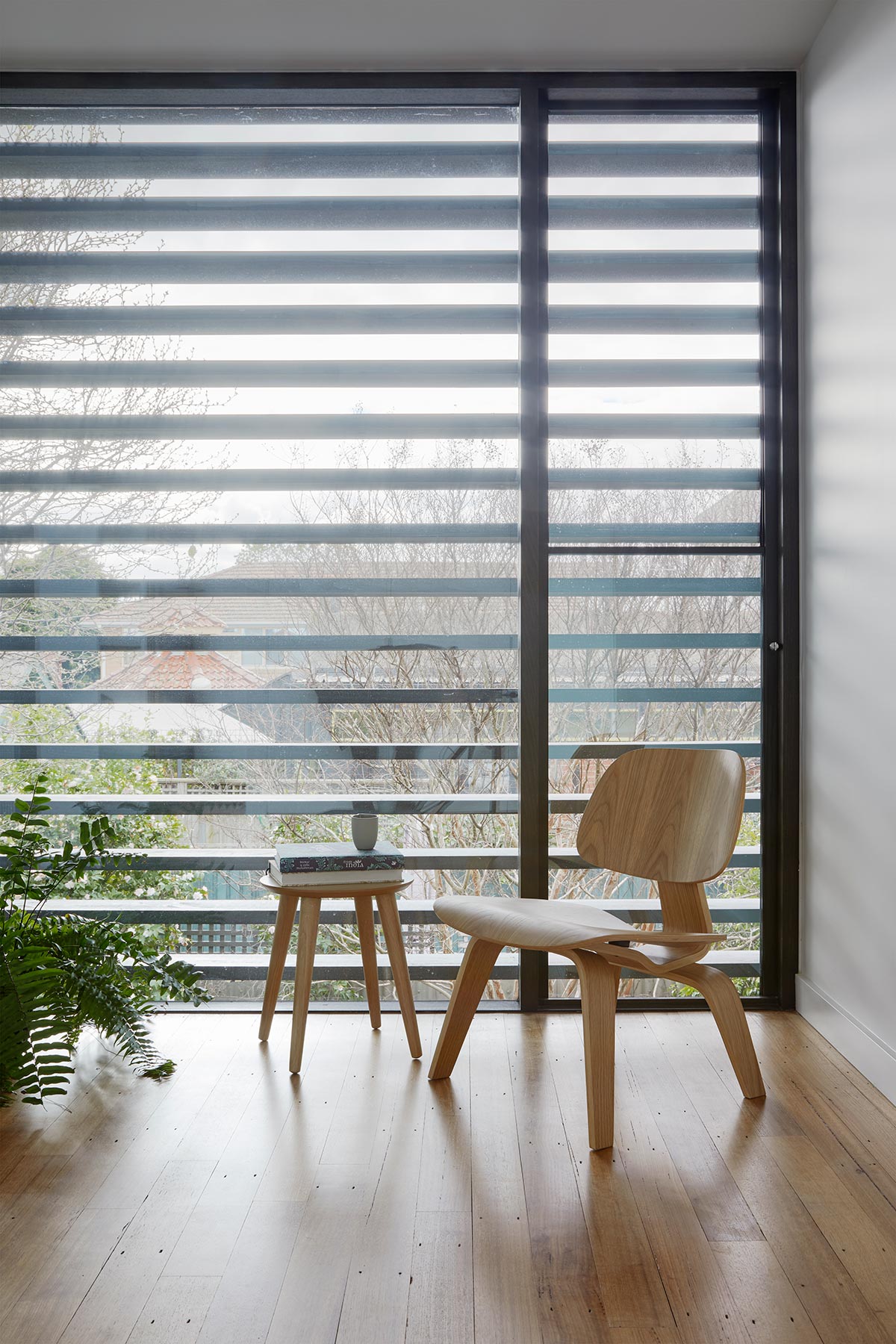 "The new home had to sit alongside the existing studio/garage building, allow for direct entry to the second dwelling from the lane way plus maintain access into the garage and to the studio above whilst retaining sunlight in the existing studio room, where the owner worked. A keen gardener, she also wanted to maximize the connection to the outdoors and retain some of the established planting, but create a more manageable garden." – Sarah Kahn Architect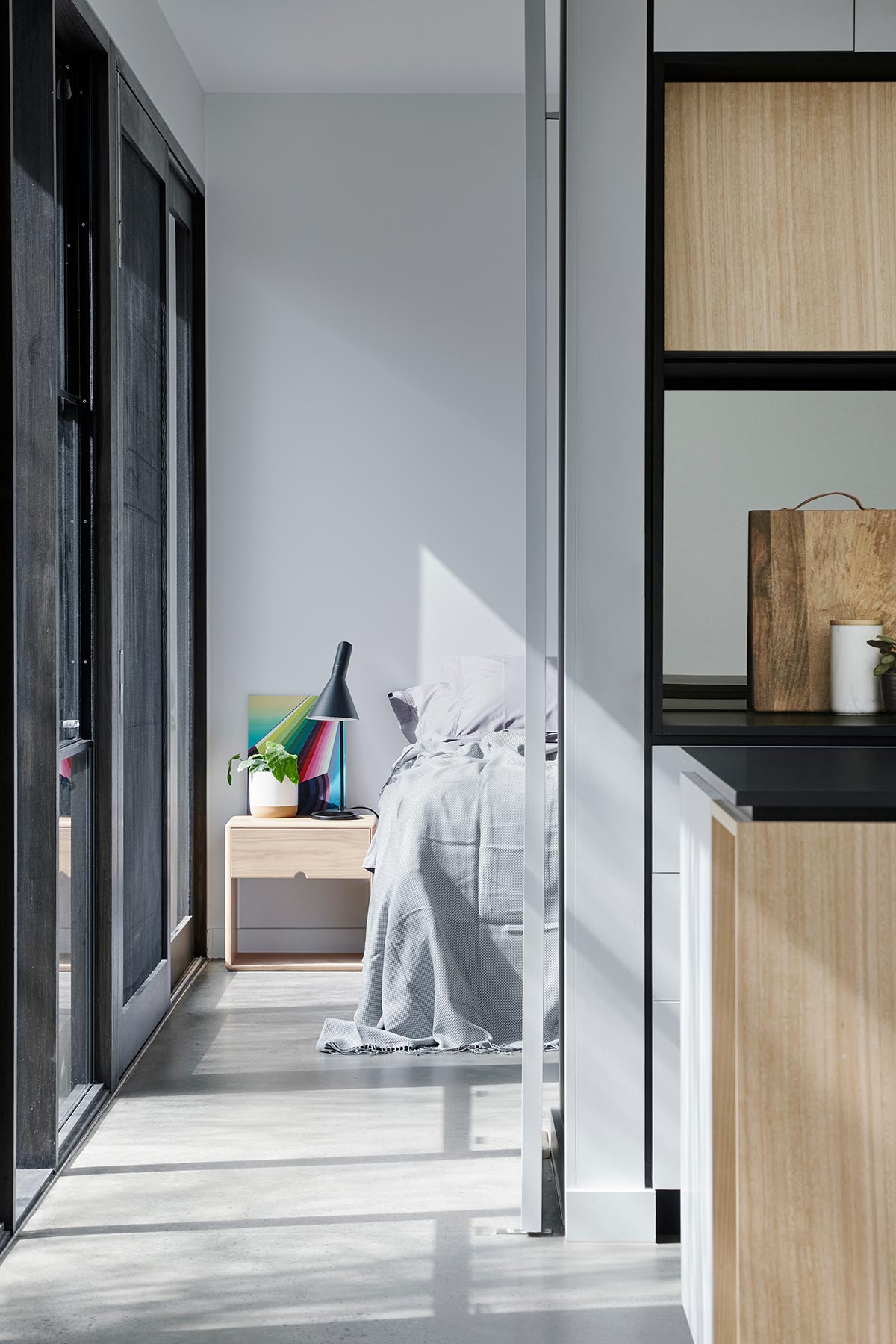 Considering the budget constraints, the team had to plan the building as efficiently as possible and keep the structure and built form very simple to achieve the desired areas. Integration of materials salvaged from the existing garden area, including bricks and bluestone pavers, was also a critical concern.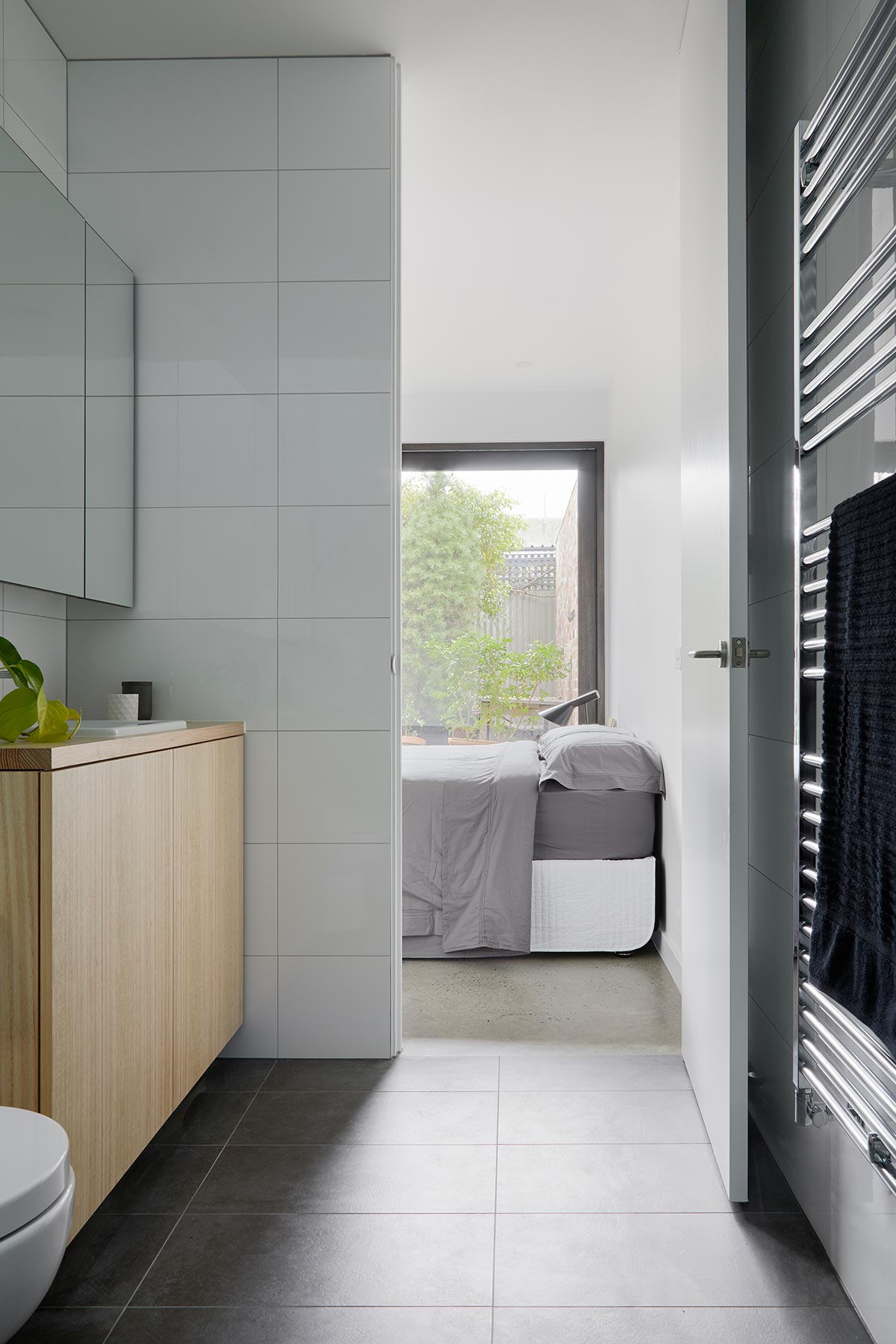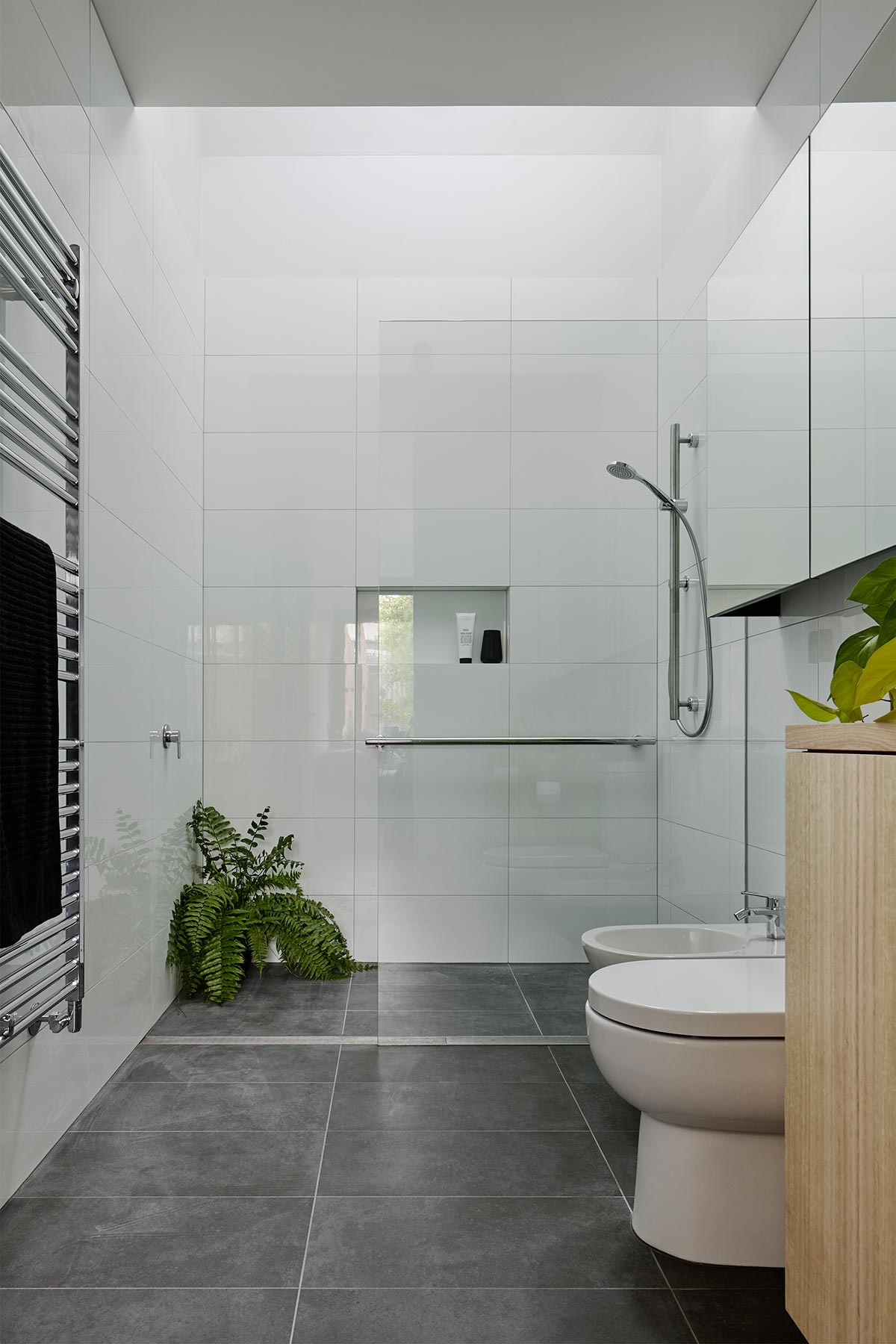 "All the main spaces are located along the north face of the ground floor, allowing the owner to live entirely on one floor. To protect the north facing glazing from the summer sun, a timber pergola shade structure was designed to sit just beyond the facade line and frame the openings – this extends into the garden on the western side further strengthening the connection with the garden and framing the terrace." – Sarah Kahn Architect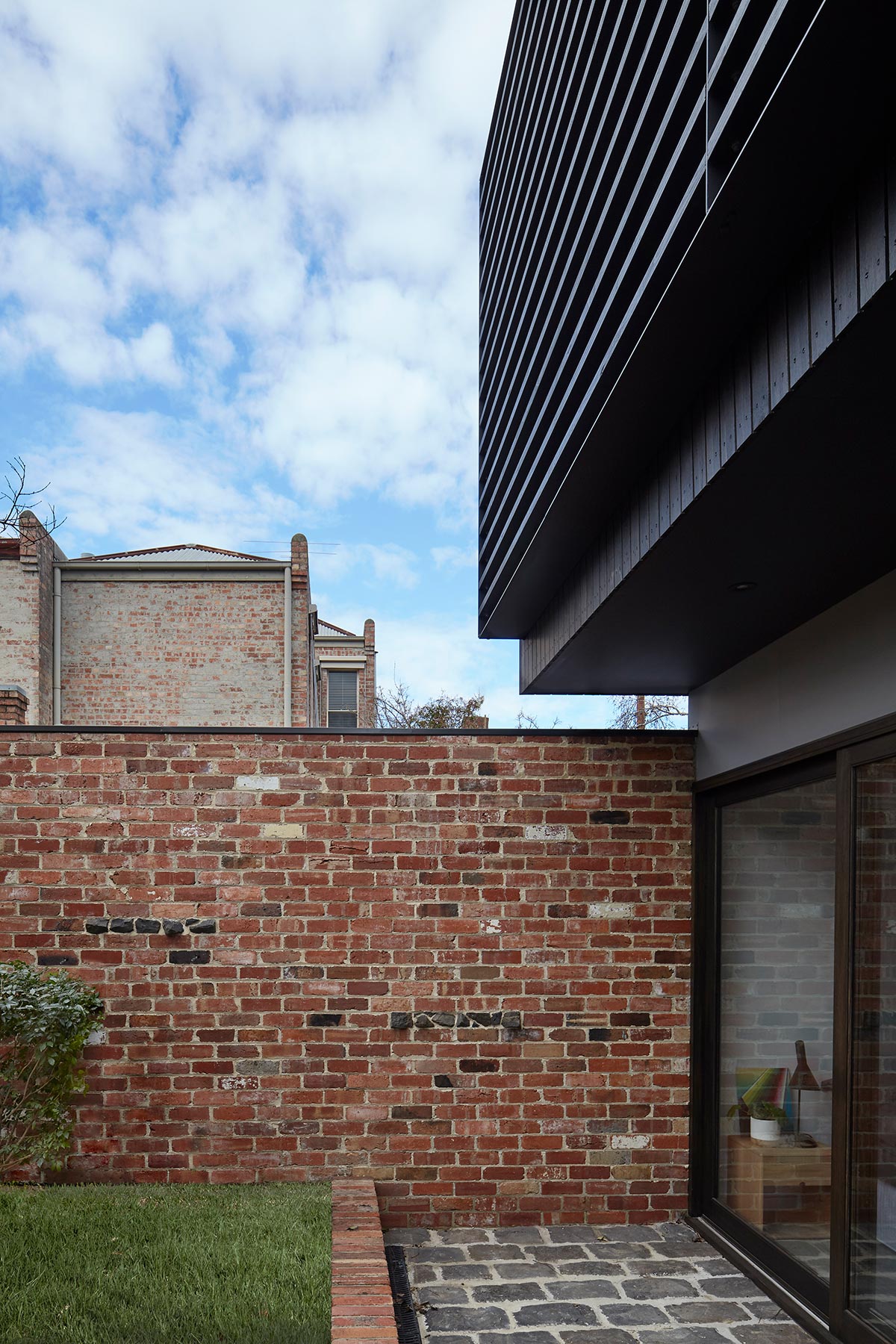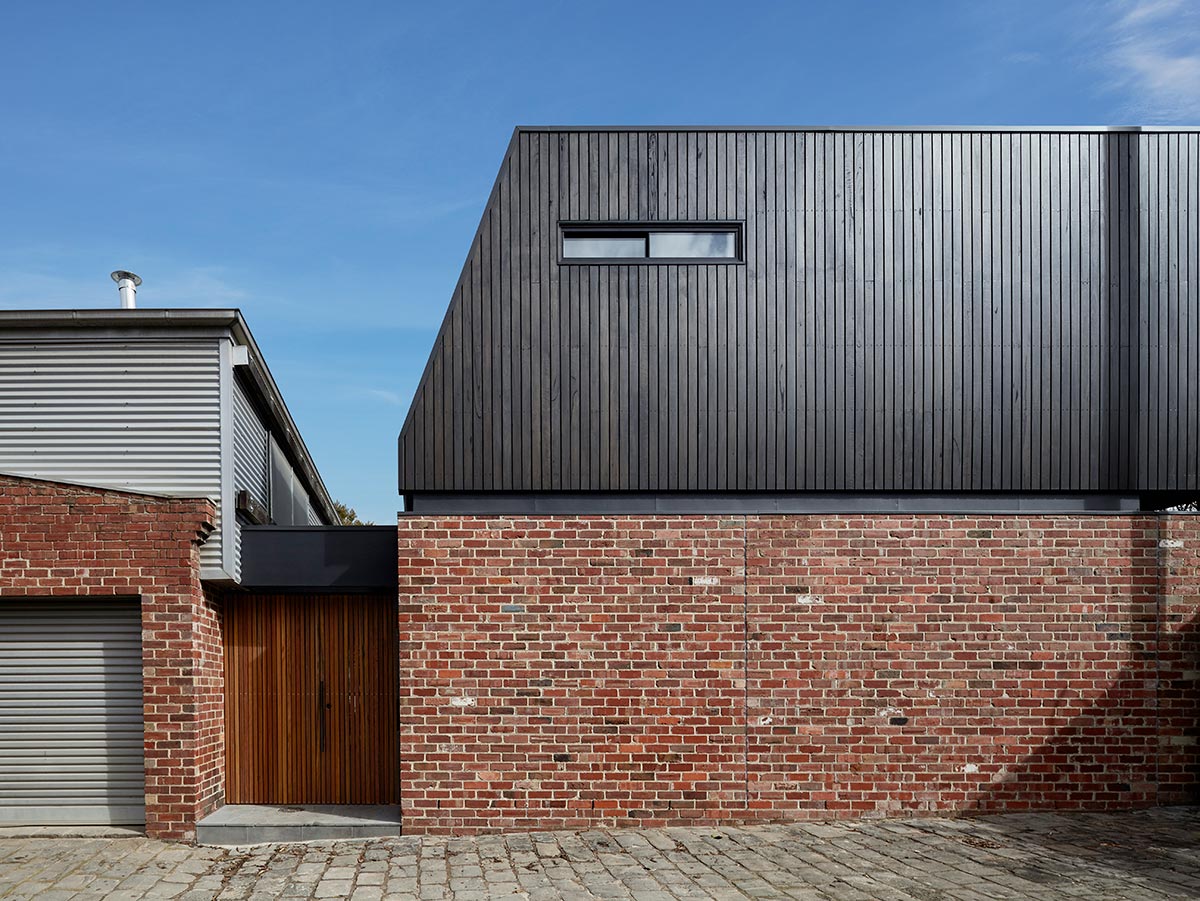 Extending beyond the enclosure of the house, the ground floor pavilion of the new house is framed by a recycled red brick wall that embraces the garden and separates the home from the laneway. A new public entry porch zone was created to the south of the new house which separates the new dwelling from the existing garage and studio, and the client from her workplace in the studio.
House Project: Garden Wall House
Architect: Sarah Kahn Architect
Location: Carlton North, Australia
Type: New Build
Photography: Tatjana Plitt