Nestled on a steeply sloping site in Mosman above Chinaman's Beach, the Mosman House is a new three level house that overlooks Sydney Harbour's North Head and the Pacific Ocean beyond. The clients tapped Sydney-based design studio Mathieson Architects with a detailed brief to draw out the challenging site's utmost potential for maximising views across the harbour while accommodating a spacious light-filled family home. See for yourself and have a quick tour of this incredible pad!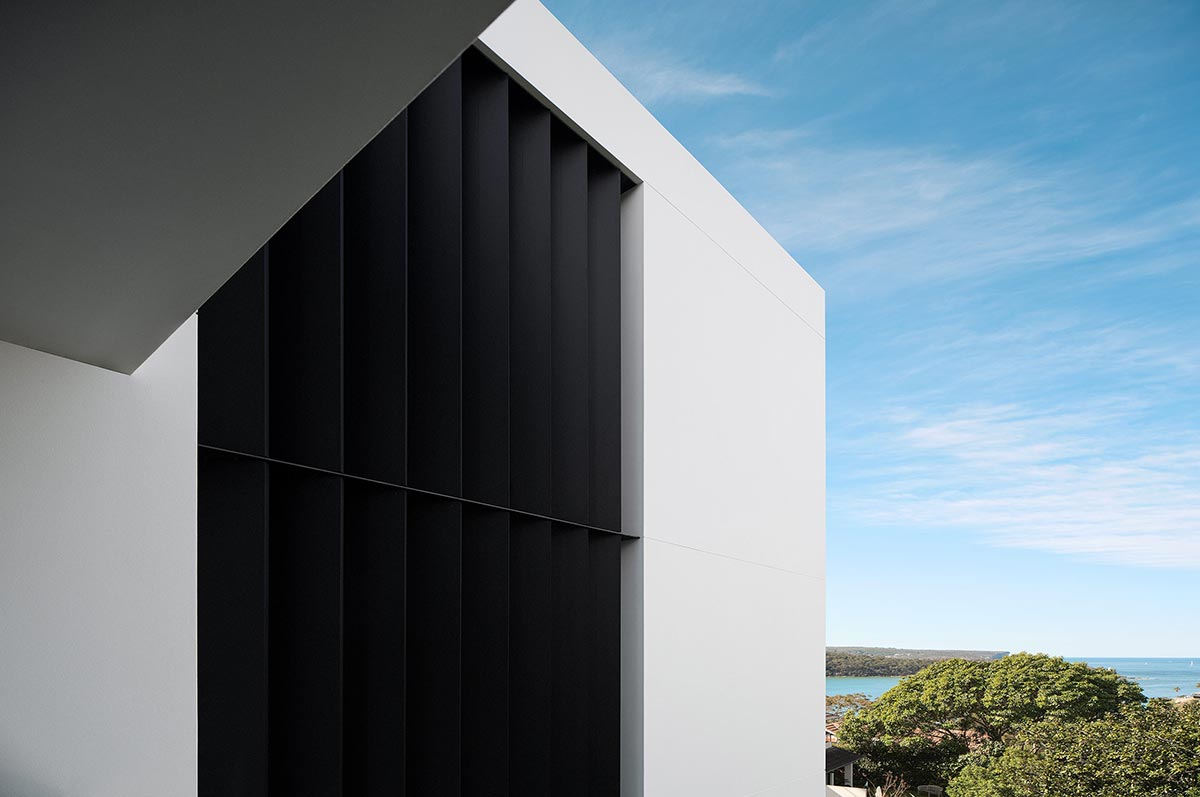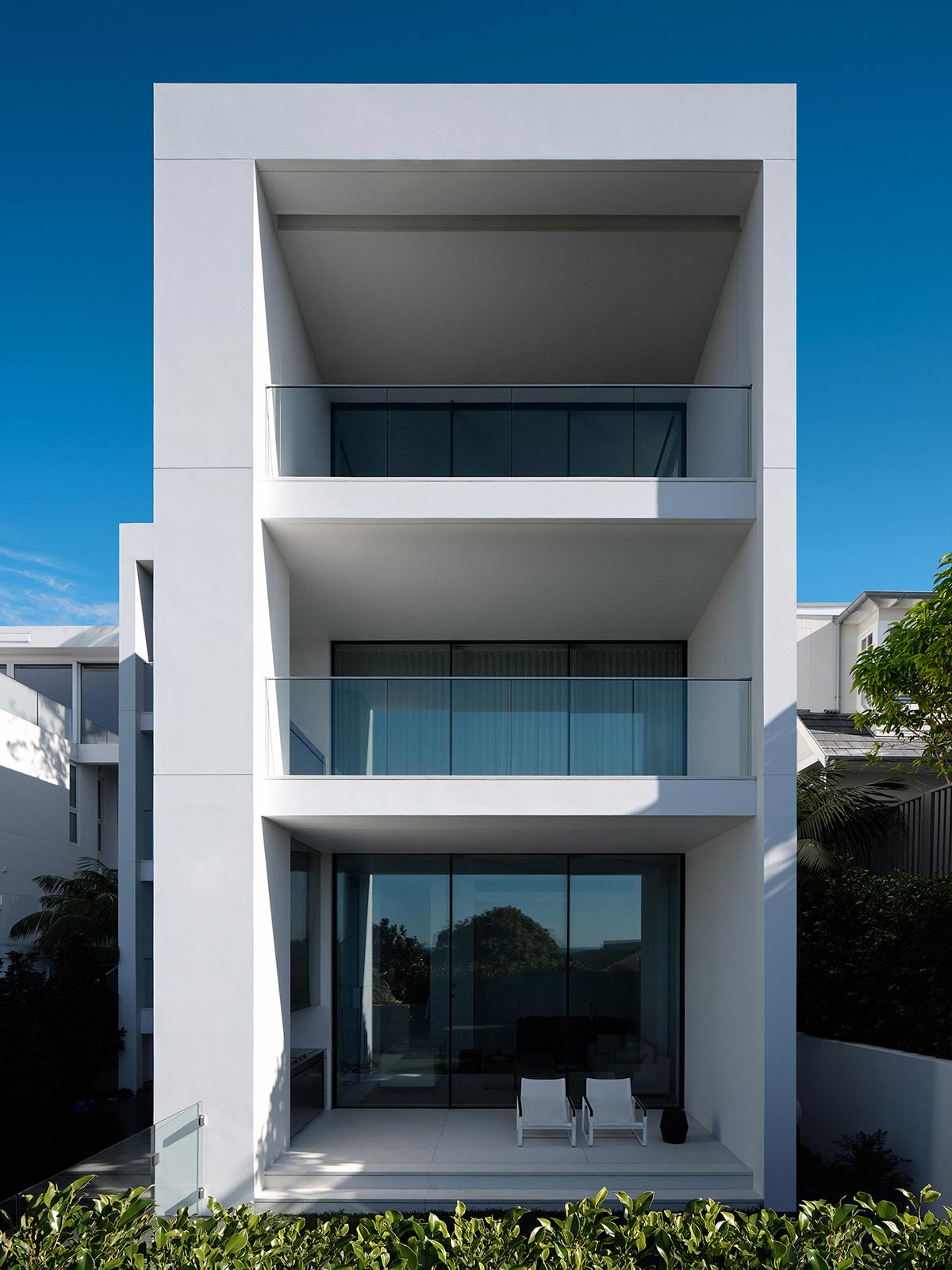 Built around the sculptural form of a large Angophora tree, the house is largely concealed from the street while allowing principal living spaces open to generous covered terraces and the views beyond. The property was quite unique for the area as it was vacant with no prior built structures on the land. It was immediately apparent that the site had an inherent potential for creating a special family home.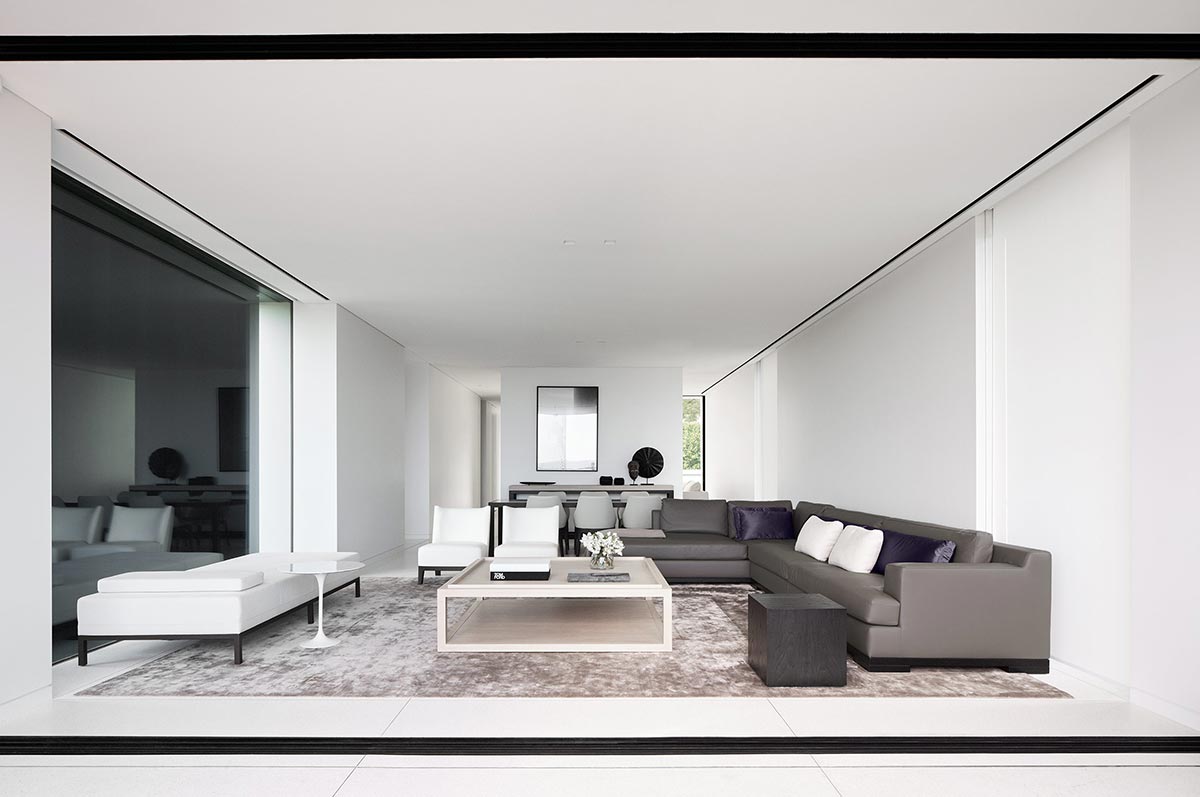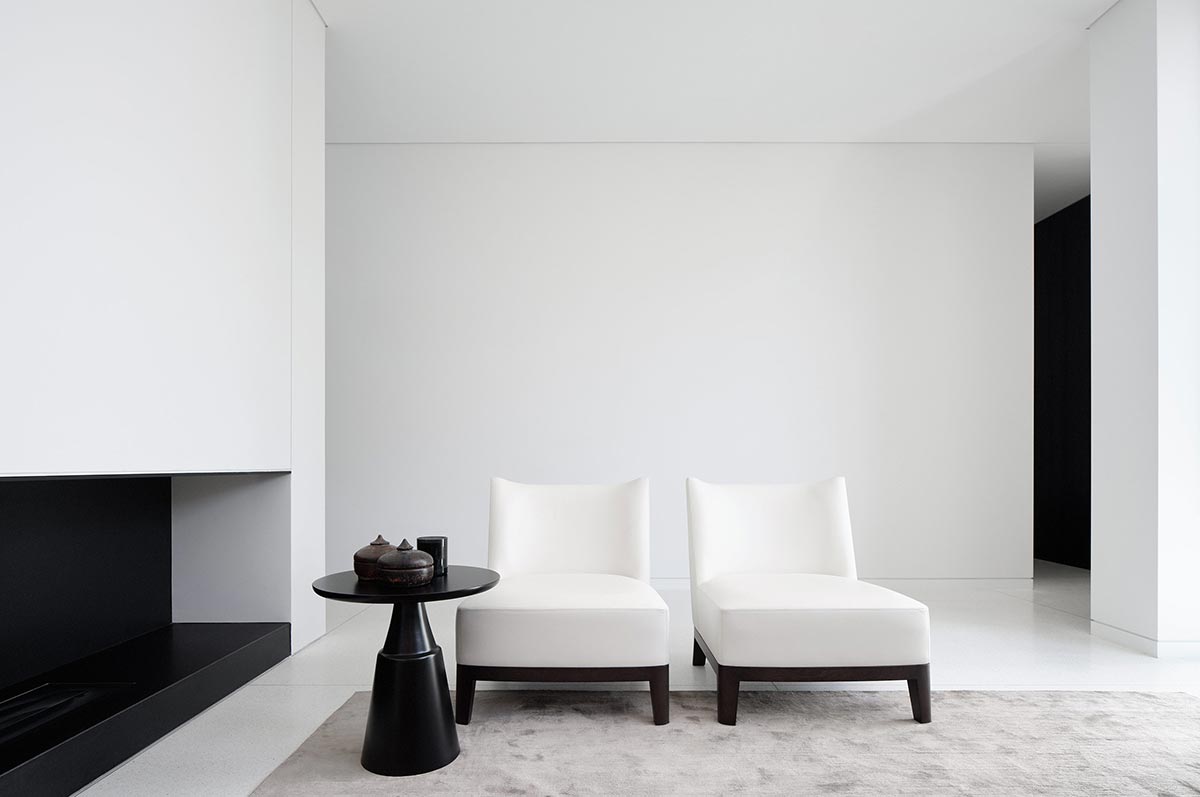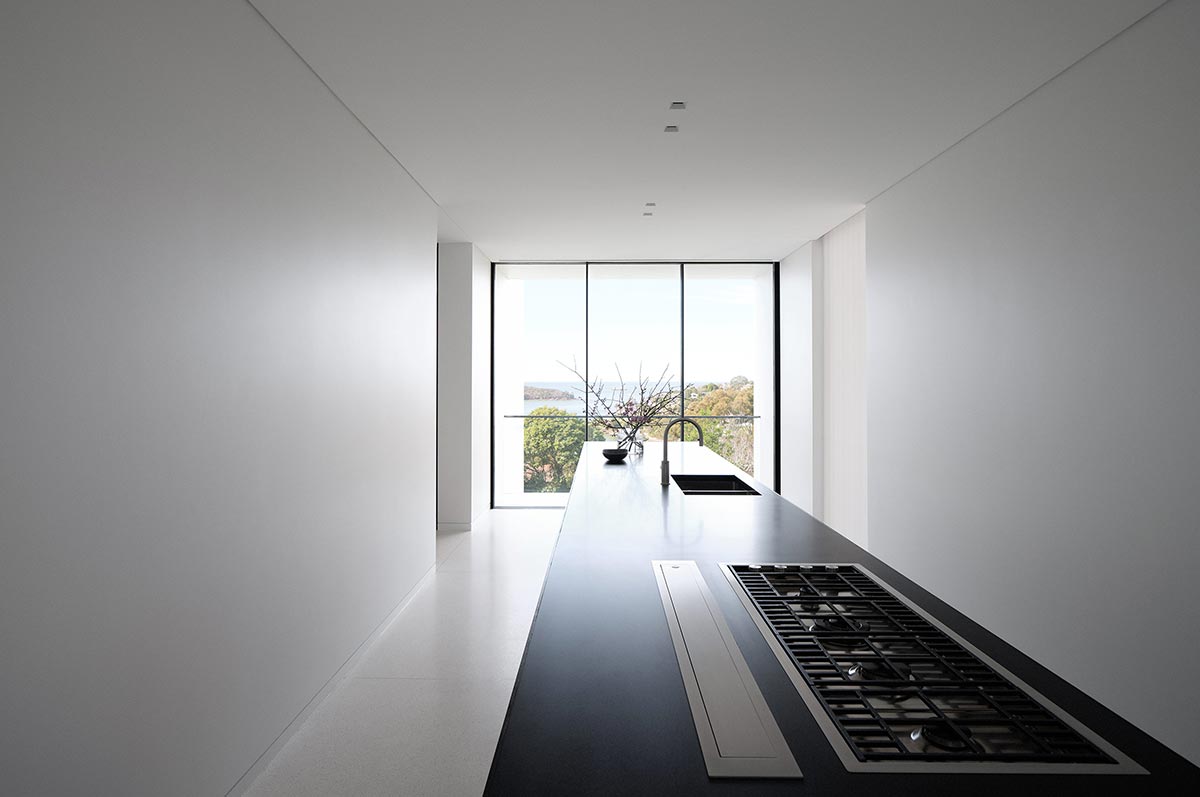 "We began the journey of working with our clients at the beginning of 2016. The clients' son had initially found the site (the day before auction) and encouraged his parents to buy the property. He was also familiar with our studio and the clients approached us after the family had seen one of our other projects in Mosman. Like many of our projects we approached the design in a holistic manner and encompassed the architecture, interiors and furniture, including custom designed joinery and soft furnishings." – Mathieson Architects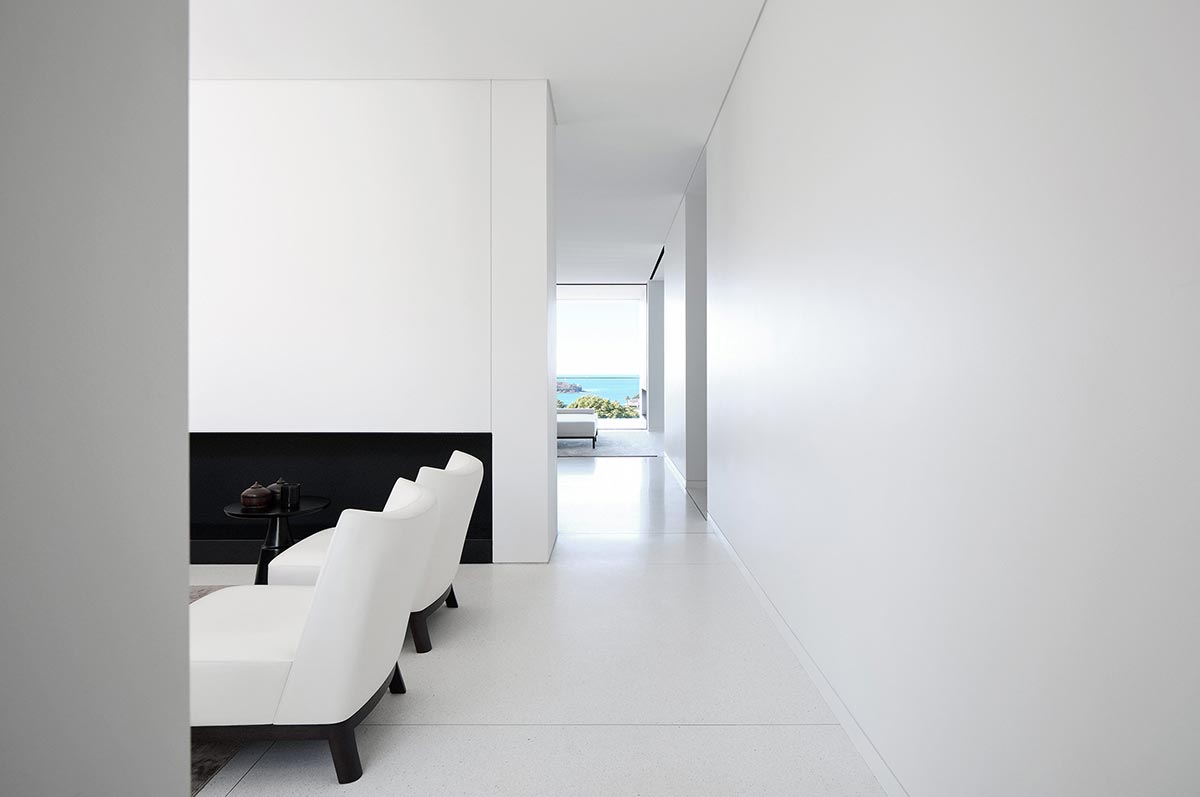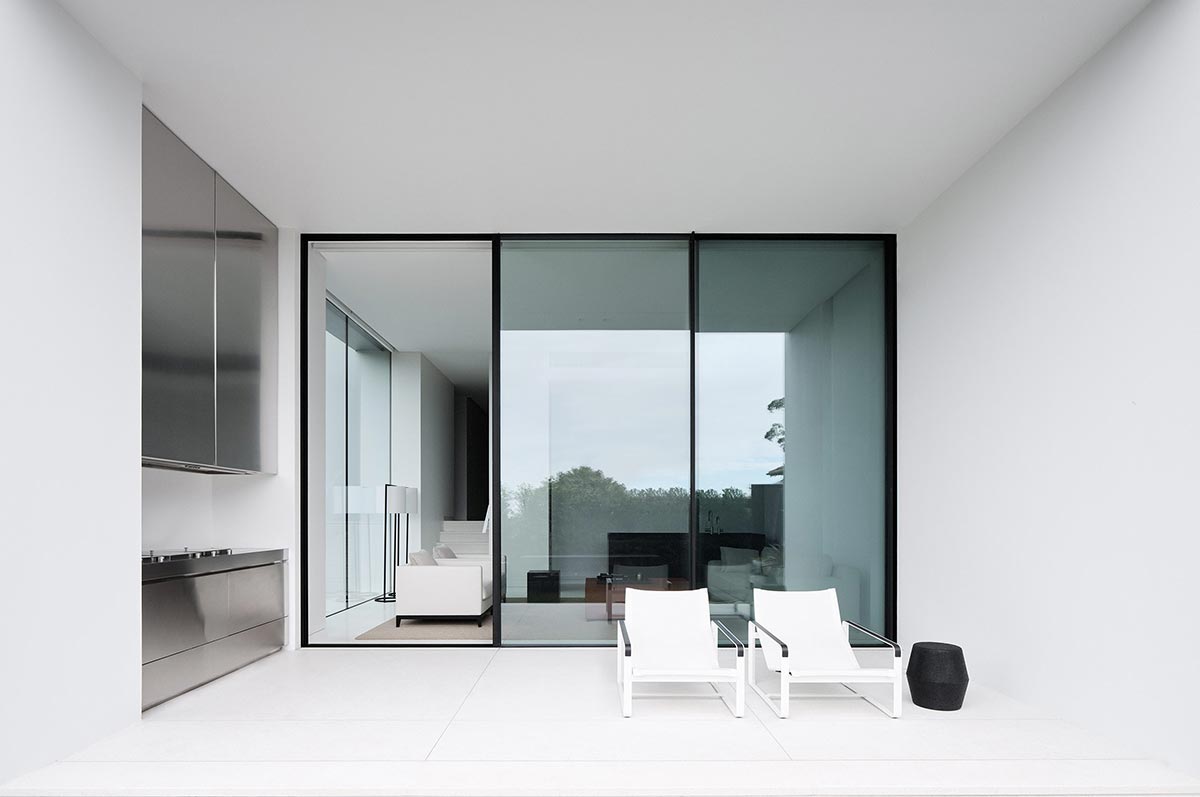 The team aimed a mood that revolves around the idea of light, calm, and quiet with moments of darker contrast. It was carried out in a sophisticated manner and ensured that each space is designed to be functional and beautiful. The colour palette throughout the house is largely shades of white to capture light and shadow, with accents of black to create moments of contrast and definition of space.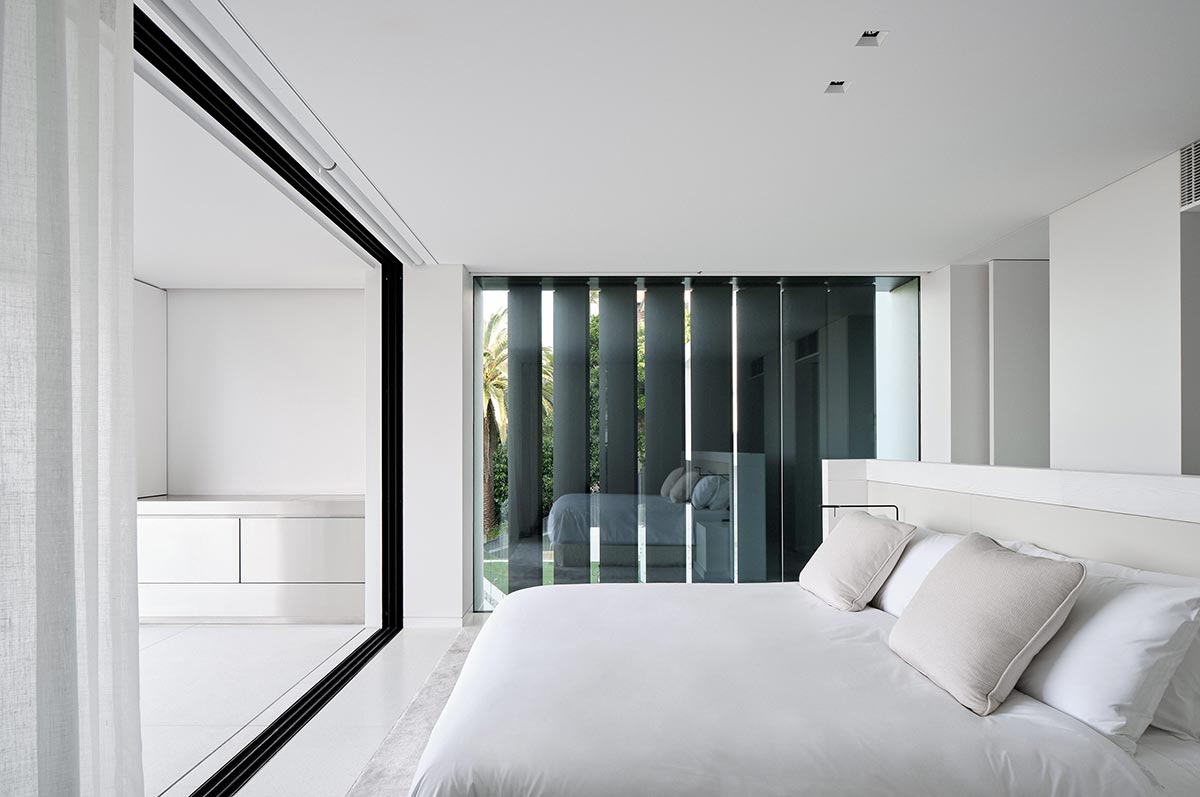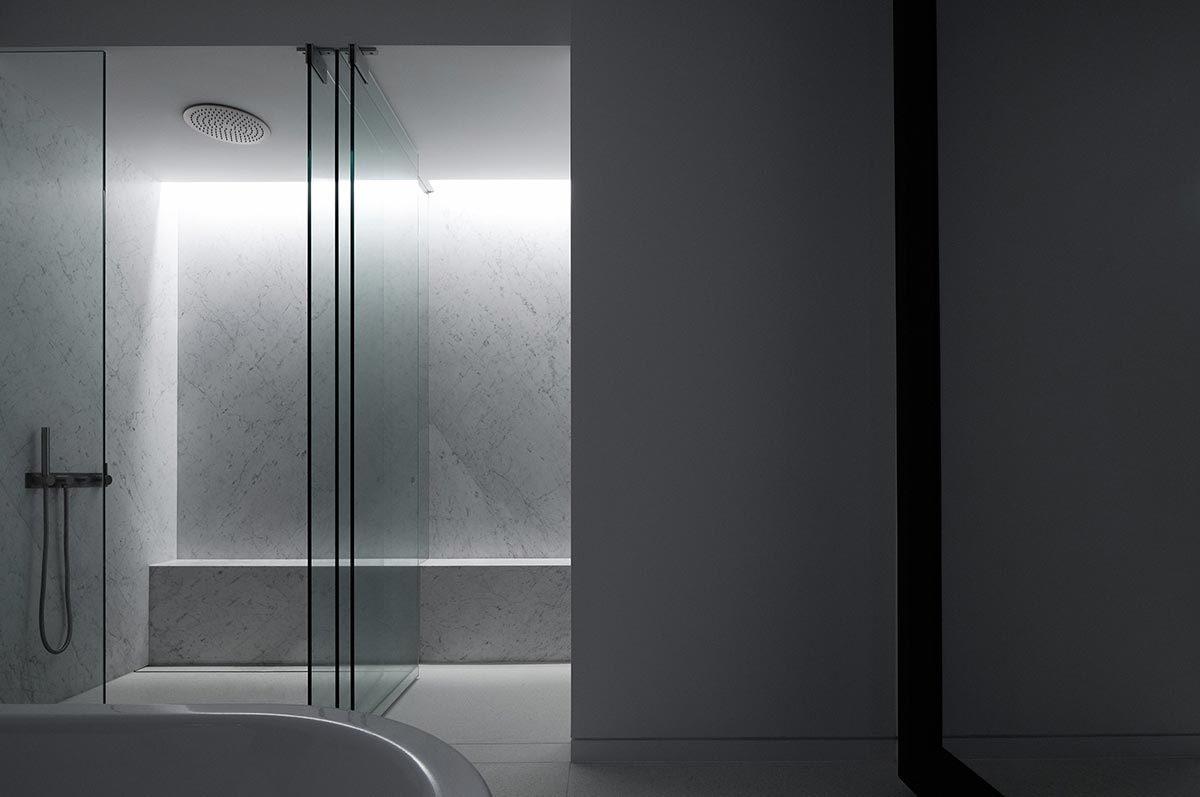 "The steep nature of the site and existing Angophora tree presented significant challenges but also an opportunity for crafting a design response that is undoubtedly site-specific. The design outcome responds to the site through located specific internal environments across three levels. Social spaces to the top and ground floor with private spaces positioned within the middle layers of the residence. The floor plan of the house is notched around the existing tree with large windows to allow light to flood inside and framed views of the private garden below." – Mathieson Architects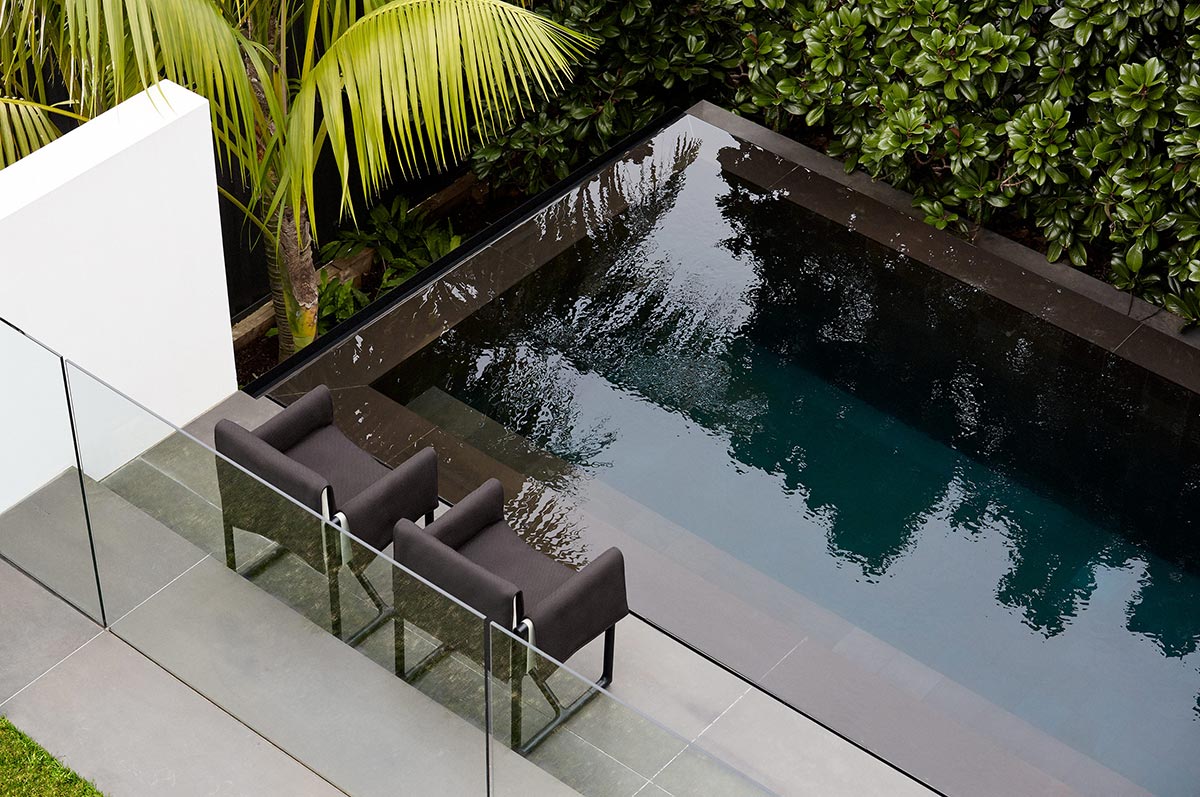 The creation of this magnificent architectural concept allows a modern abode to merge perfectly into its scenic background, while packing some serious yet discreet appeal.
Project: Mosman House
Architect: Mathieson Architects
Location: Sydney, Australia
Type: New Build
Photography: Romello Pereira