Set within a small inner-west suburb of Forest Lodge in Sydney, Pompei designed by Carter Williamson Architects is a modern and progressive renovation and alteration to former bed and breakfast. With its roots as a grand Victorian terrace, the goal was to reorganise, restore, and reinvigorate the space to become their modern family home while retaining and celebrating details of its former self. Shall we go inside?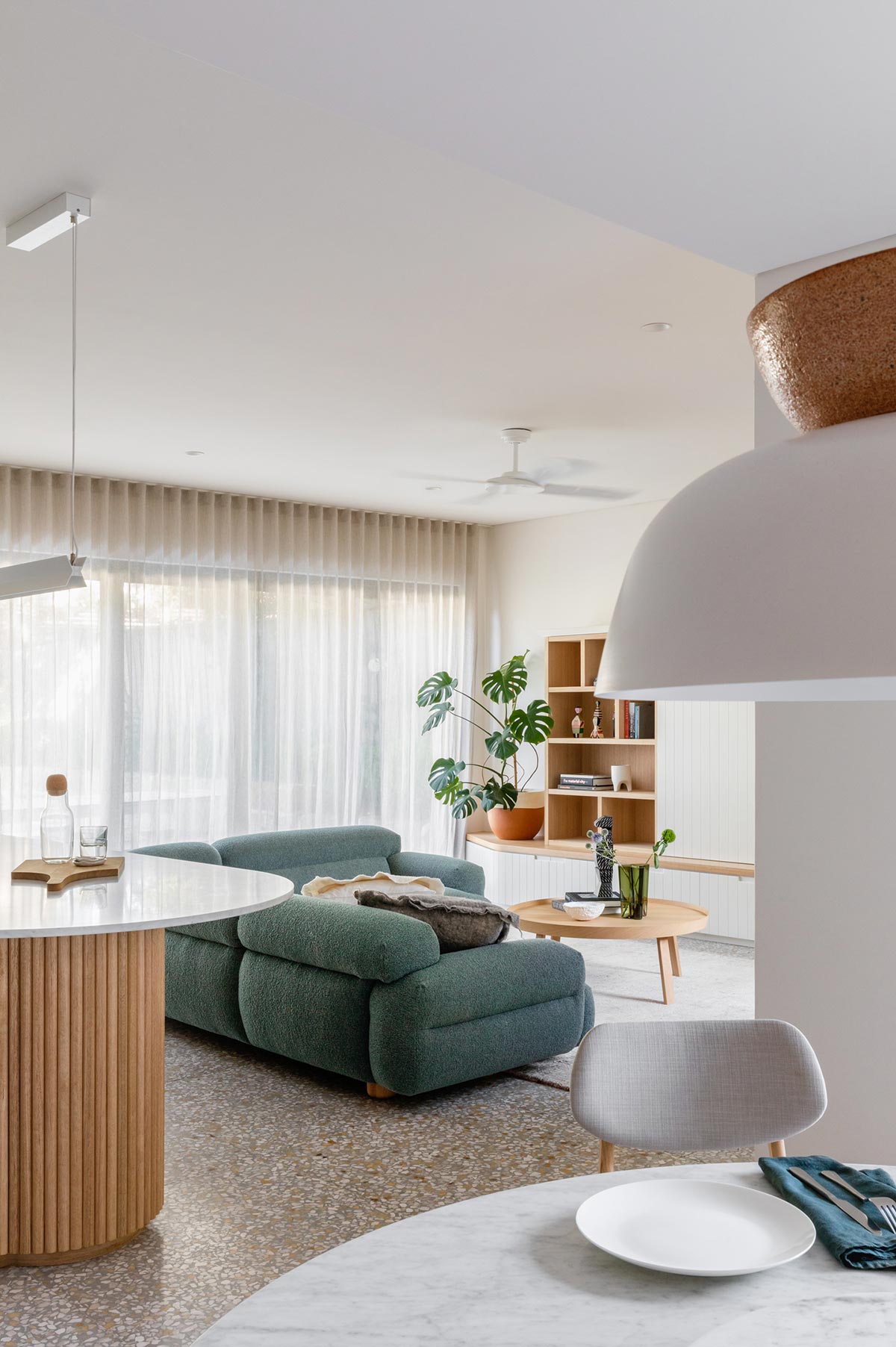 This is a third project between the clients and Carter Williamson Architects. There was a large amount of trust in this process between the two parties because of their history, and this meant the process was collaborative. In the course of its life as a B&B, the interior had been altered to a series of separate rooms and a circulation designed for the separation of residents.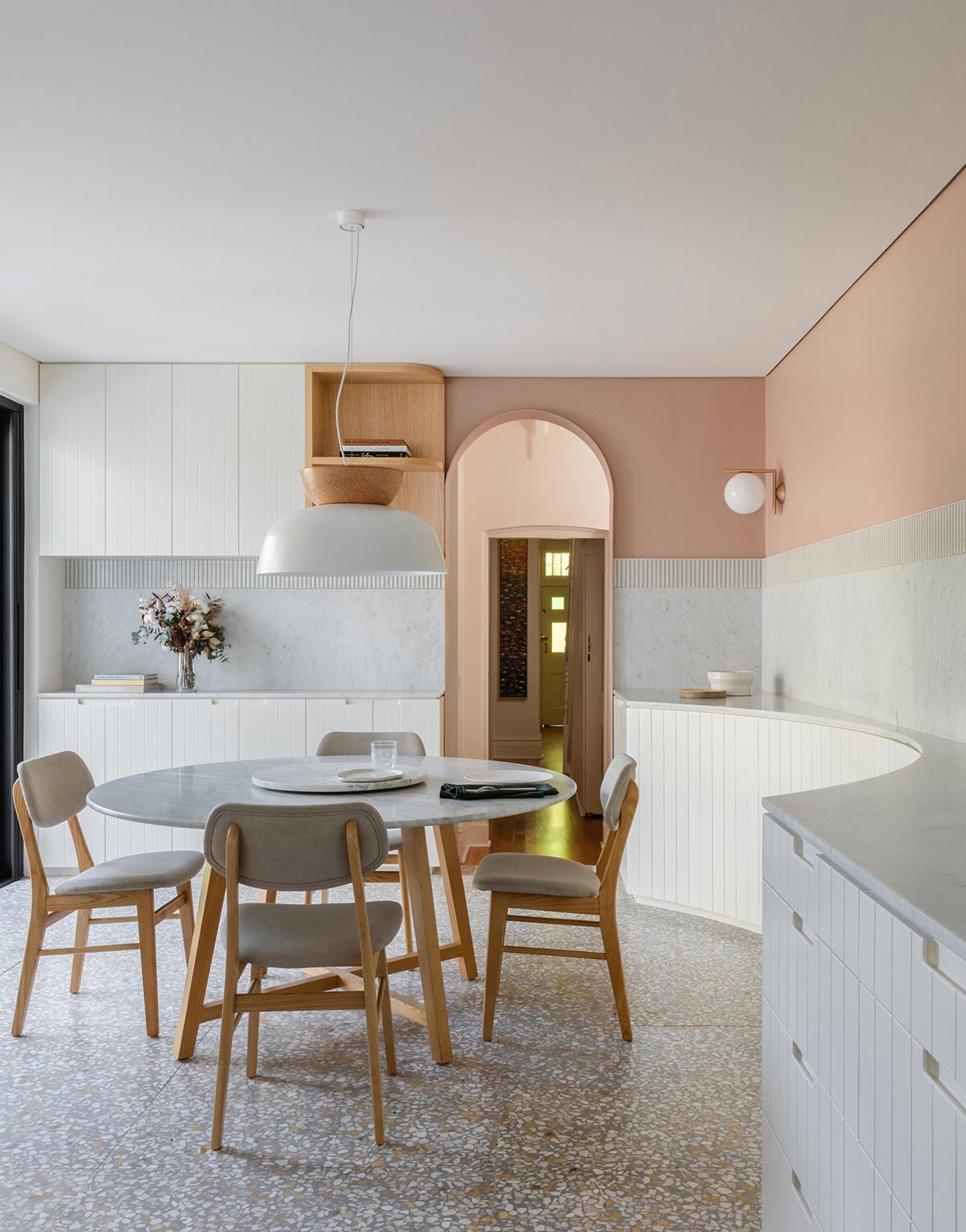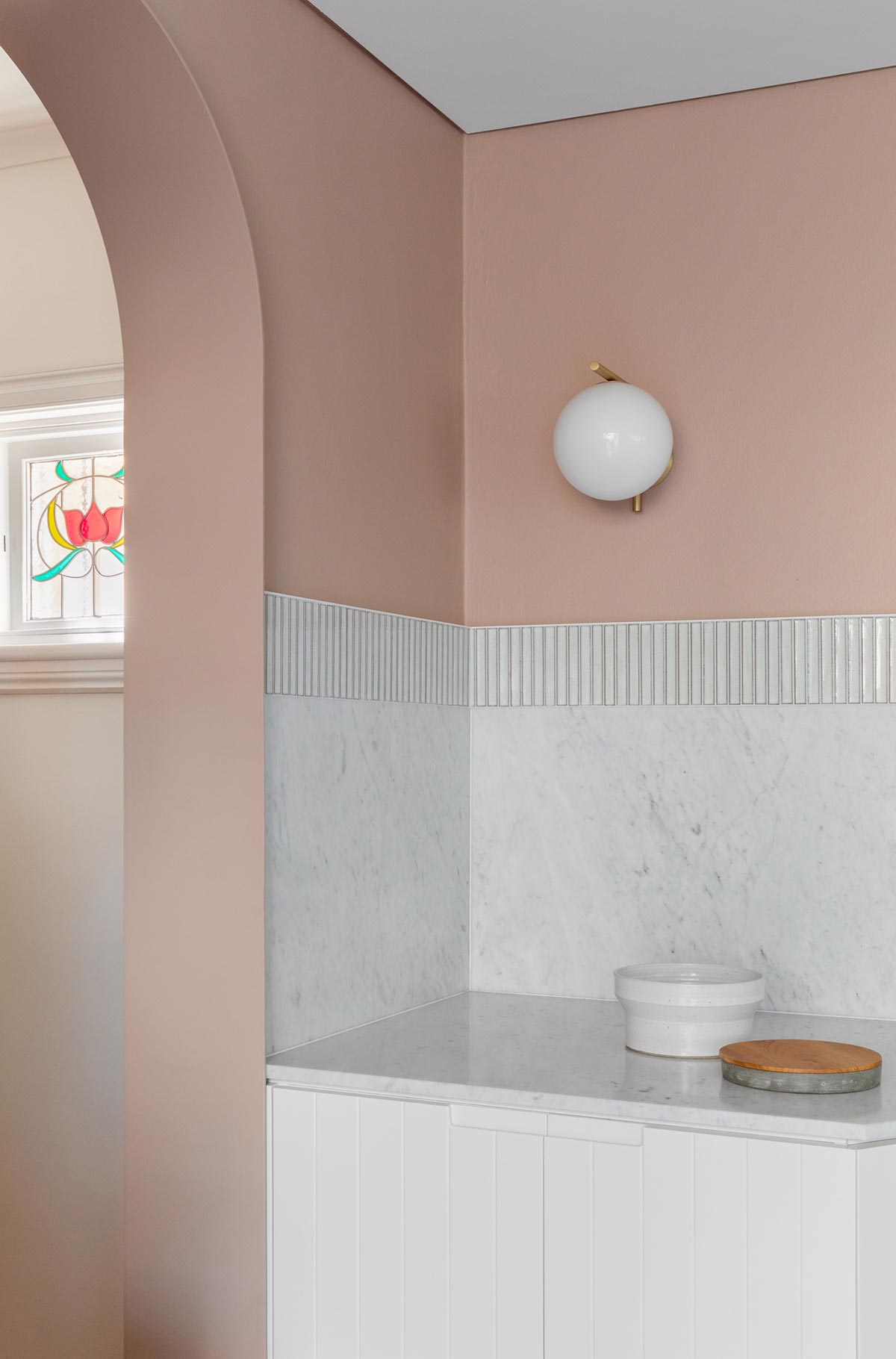 Although the project was almost entirely about reorganising and renovating the internal spaces, the team opted to limit demolition and waste by only removing non-structural internal elements to restore the terrace. They also executed a few little structural and exterior changes to open the home to the garden and bring in more light. The aim was to retain as much of the embodied carbon in the building as possible, and minimise addition unless necessary.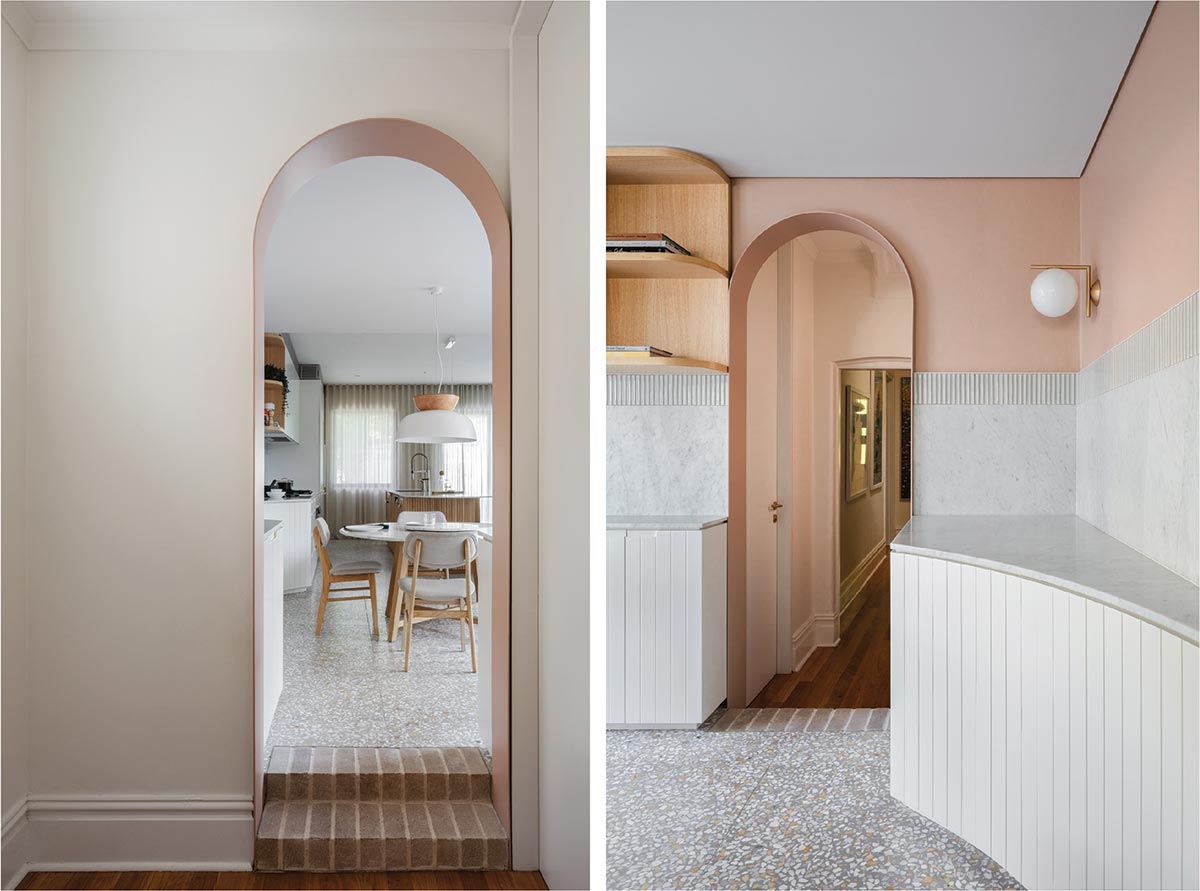 "High Victorian ideas have inspired the palette and interior detailing, the idea that every detail is considered and custom. The earthy peach painted above the tile datum in the kitchen helps to centre and hold the space. We designed the dining space around a circular Jardan marble dining table, loved by our client and the only piece of existing furniture, it is embraced by the curved wall of timber panelled joinery. The kitchen island, hand-crafted with a scalloped timber base, topped with marble, holding court like those that sit around the island might. The threshold between new and old, a steel reveal, was made deep, arched and asked you to step up and through, leaving you in no doubt that you have just entered the heart of the home." – Carter Williamson Architects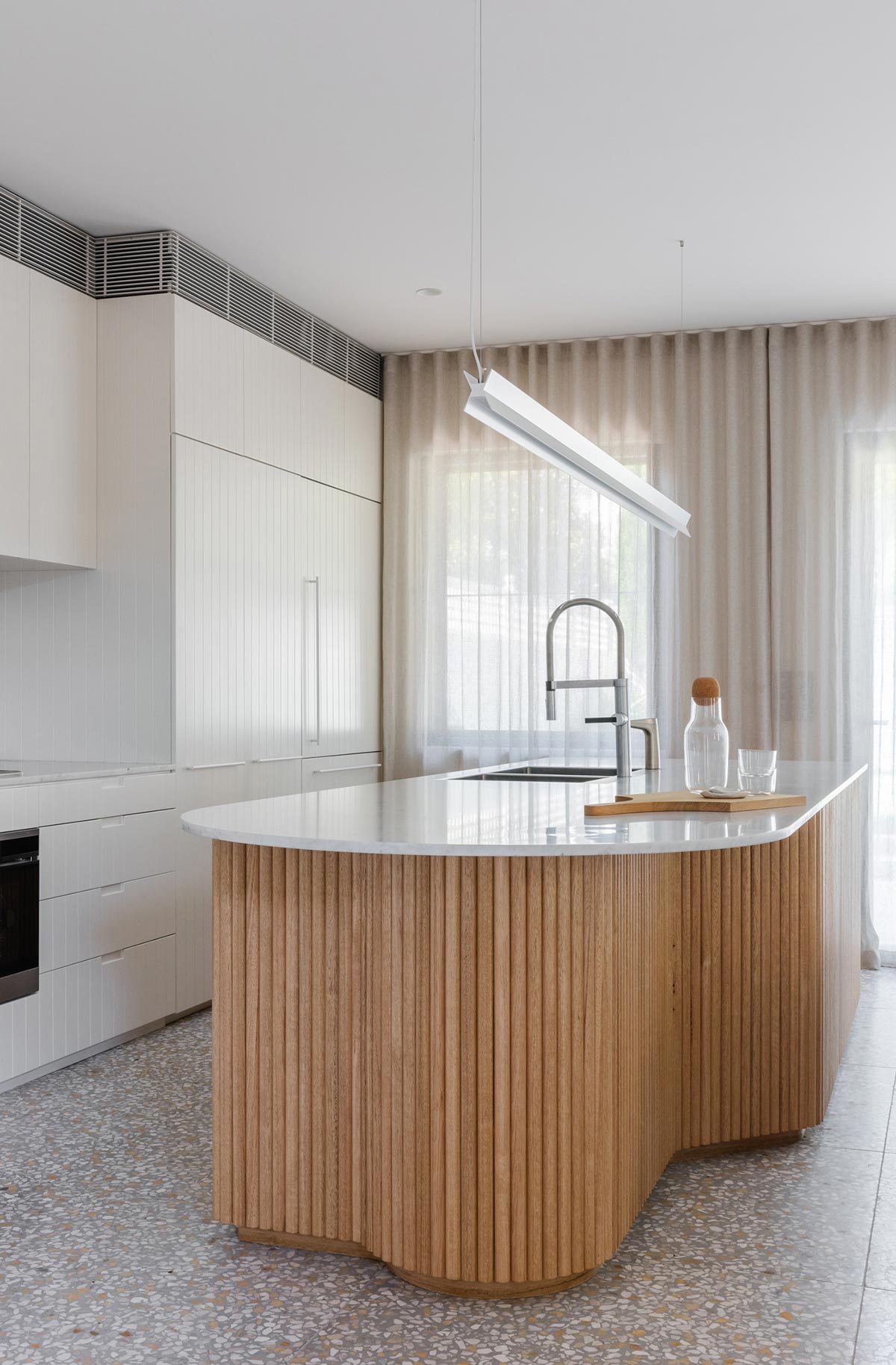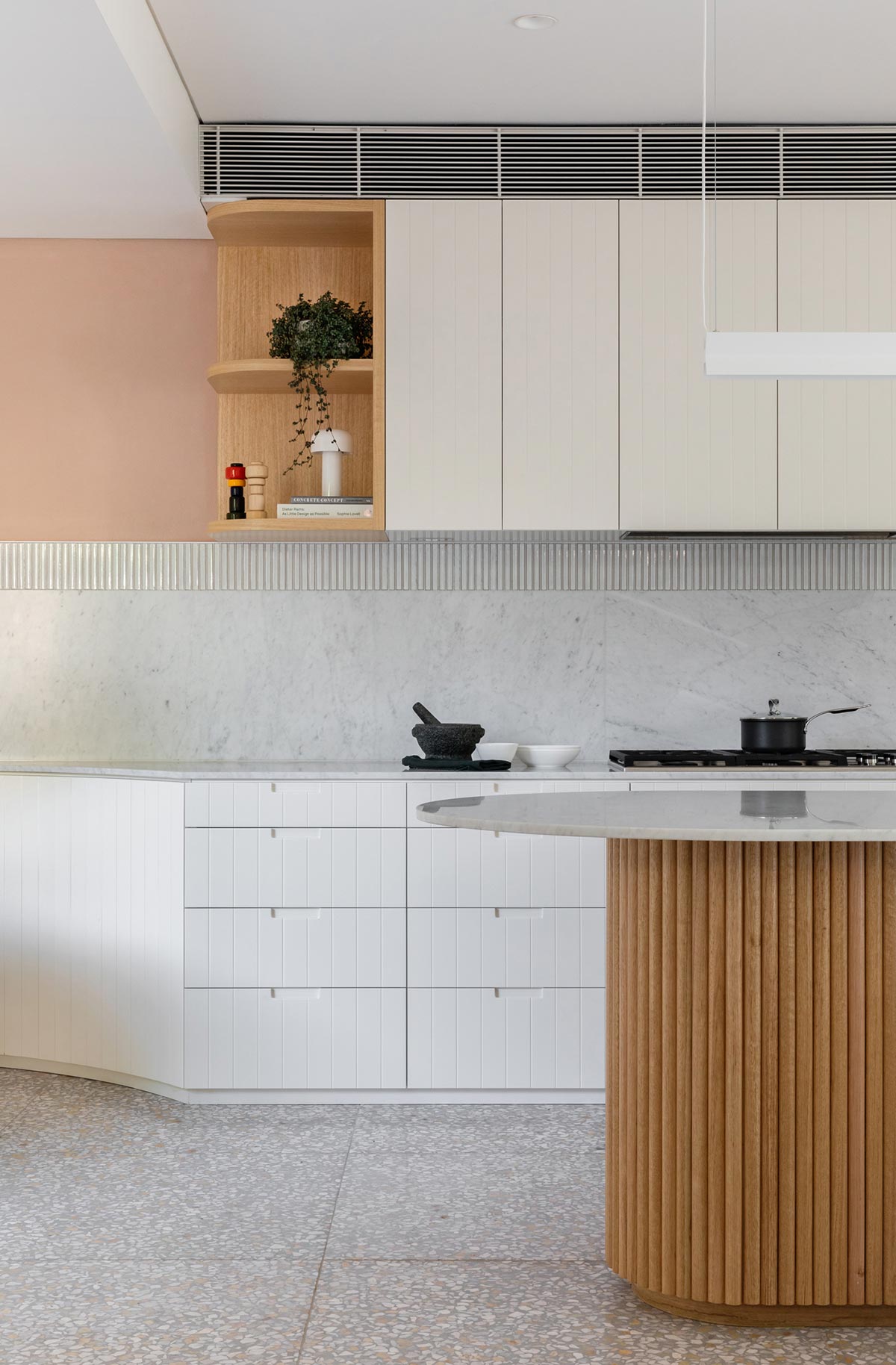 The team incorporated a unified palette of materials to create a warm and light-filled home.They landed on a palette of natural materials early in the design process to fulfil this; the terrazzo floor anchoring the palette, marble and brass features and custom timber furniture and joinery. These materials are complemented by a palette of earth tones like Dulux Kangaroo Pouch, and cooler contrasts found in the Ming green marble fan tiles in all bathrooms.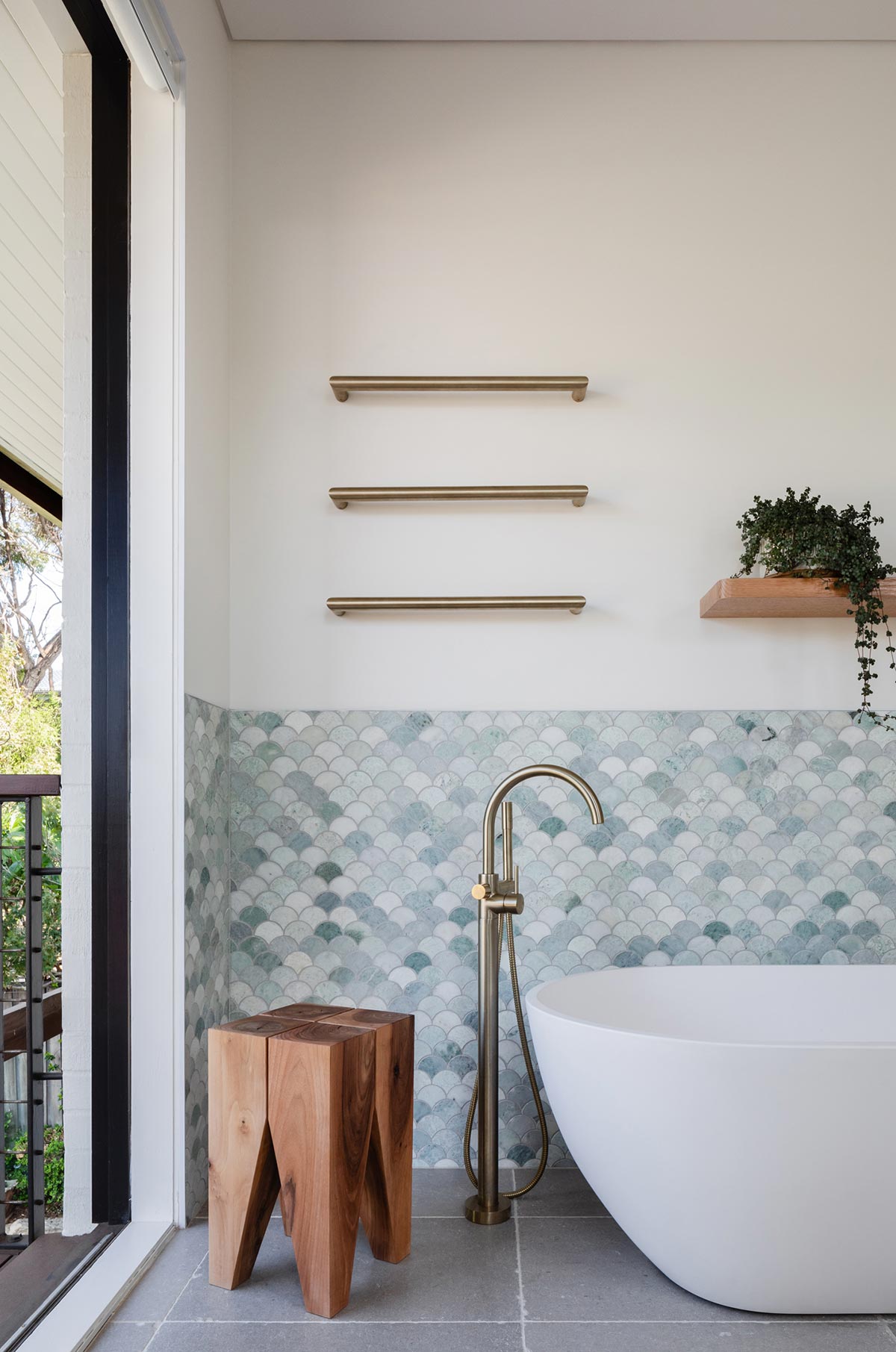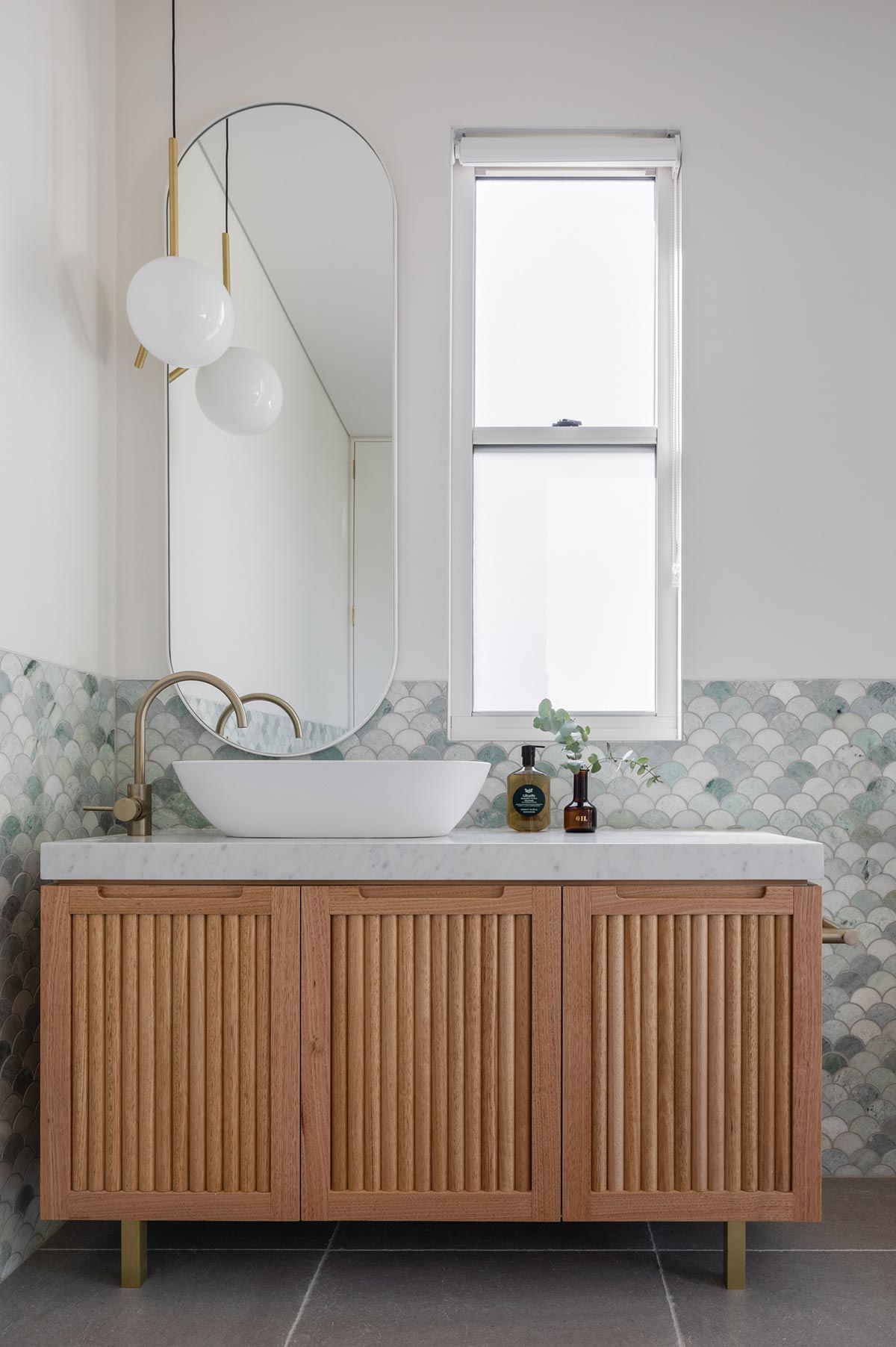 "Our design has extended the lifespan of the house by restoring the major structure. We also added much needed green space; the existing backyard was very space inefficient, occupied by curved terraced garden beds, limiting usable space. We liberated this space by splitting the garden into three distinct parts, an outdoor dining patio, and equal parts lawn and pool, the client's ideal backyard." – Carter Williamson Architects
Project: Pompei
Architect: Carter Williamson Architects
Location: Sydney, Australia
Type: Renovation
Photography: Katherine Lu