We love a good renovation story so today we're taking a look at the Miller House, a renovation and extension project located in Heathmont, Victoria. The original home was that of a weatherboard structure that was lacking the energy and personality the owners wanted. The designers behind this renovation Ark 8 Architects were motivated to bring life back into this home and focused on exploring spaces and connecting the architecture with its beautiful and vibrant surroundings to achieve this. Let's take a closer look.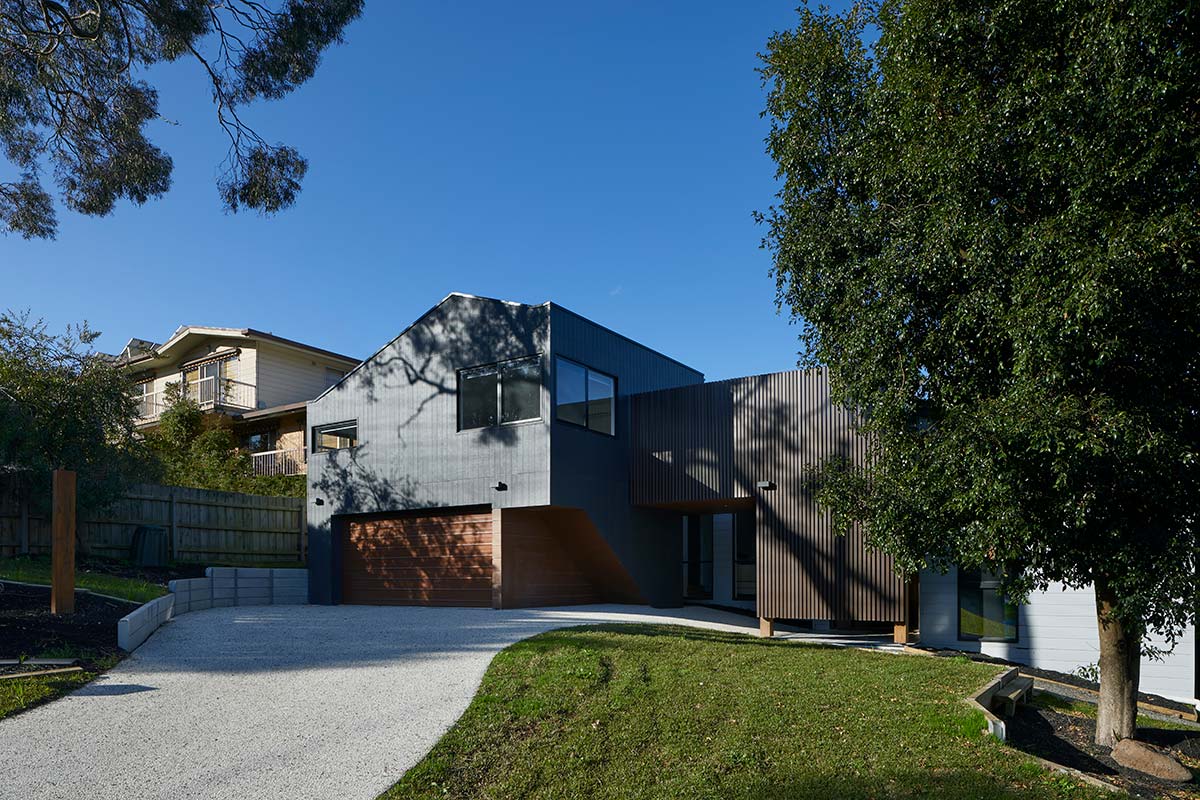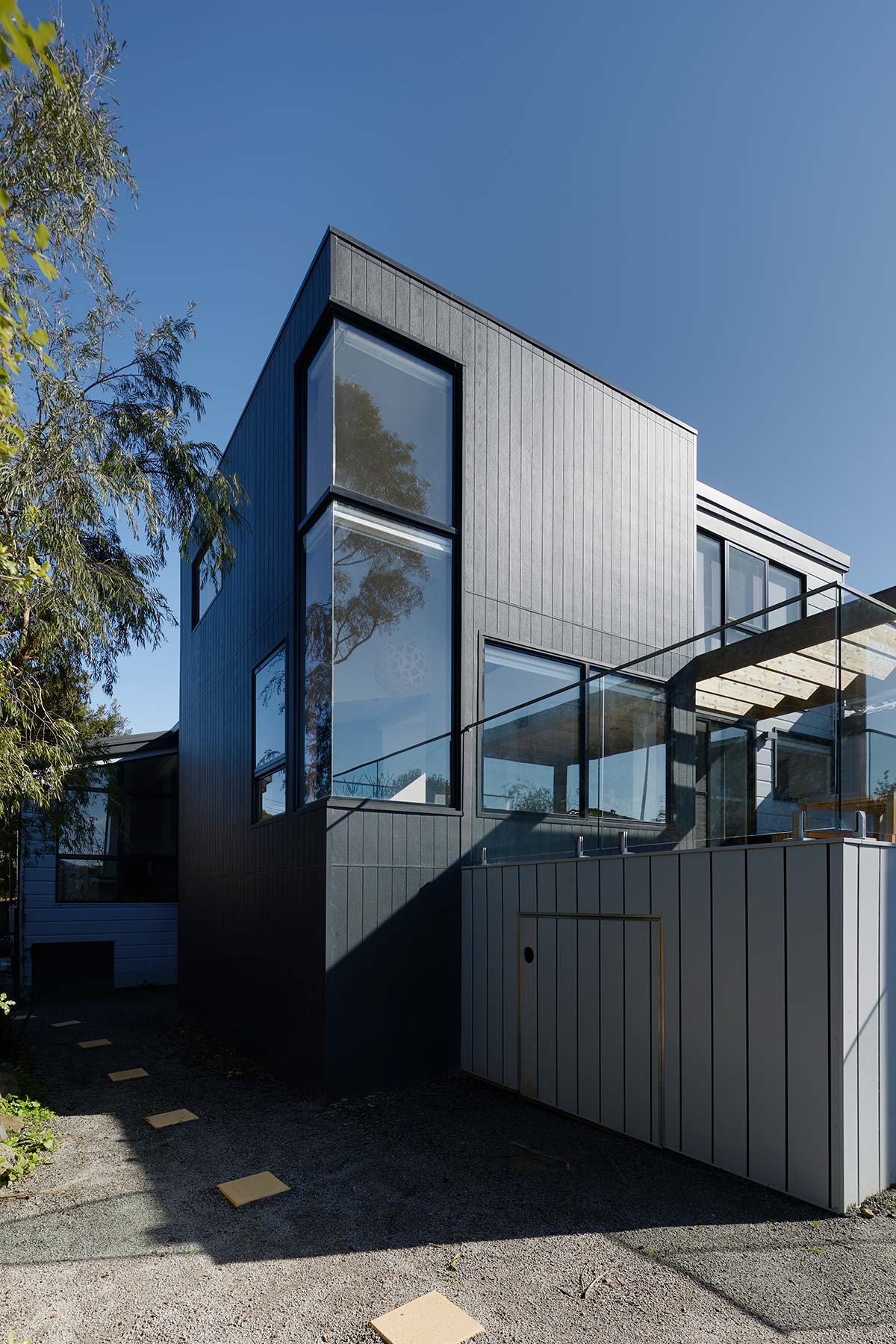 The house sits on top of a diagonally-cascading site in Heathmont overlooking the Dandenong Ranges. The location served as a strong influence over the residential build, with the architects wanting to build a strong connection between the home and its surroundings.
Two geometric forms make up the project – one at the front and one at the rear. The form at the front acts as a marker to the site and to the streetscape. A west-facing sun-shading screen element contributes to the sense of drama and acts as a link between the new and the existing. The double-volume form at the rear extends the notion of living space outwards and upwards – reconnecting to the ranges and natural environment beyond.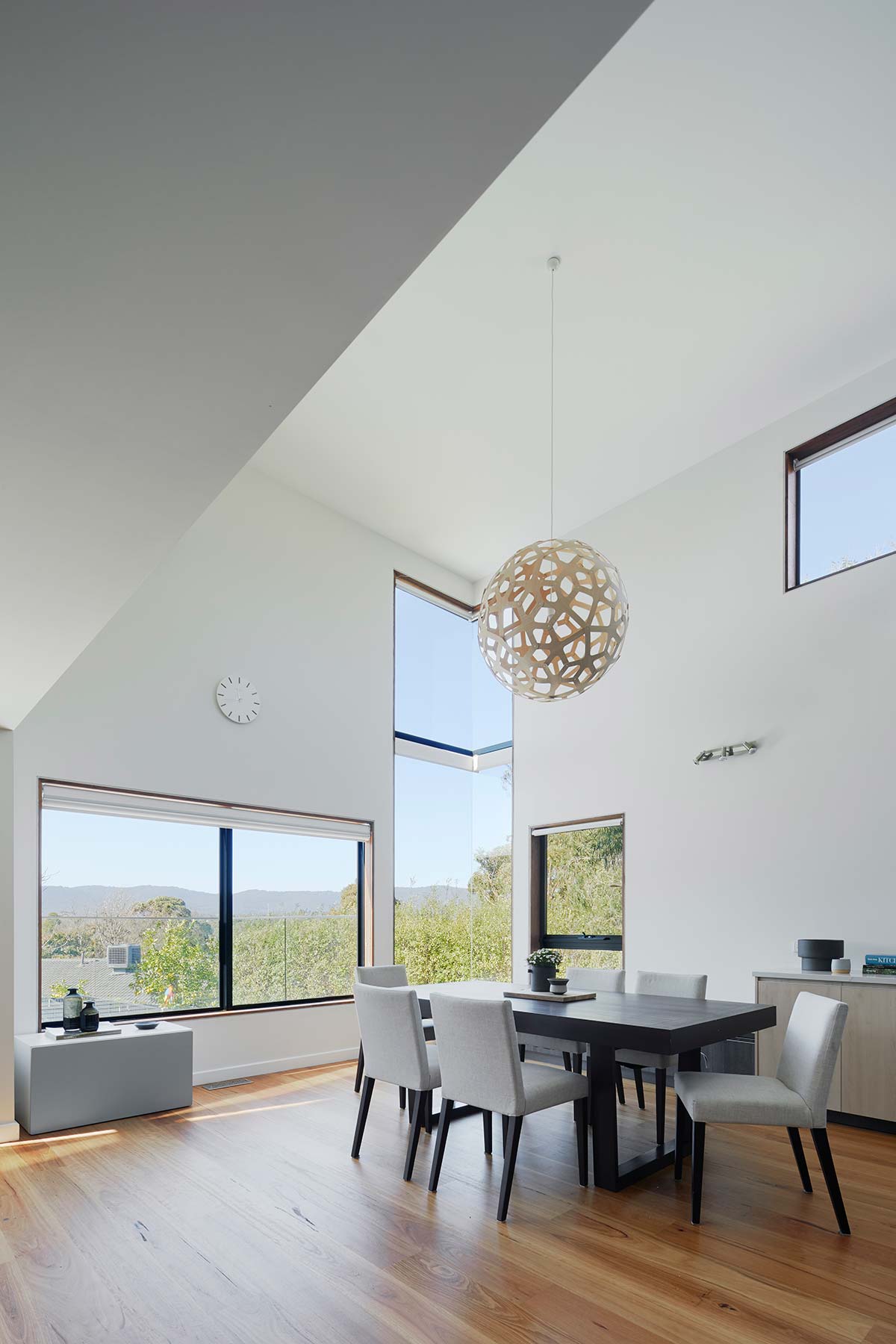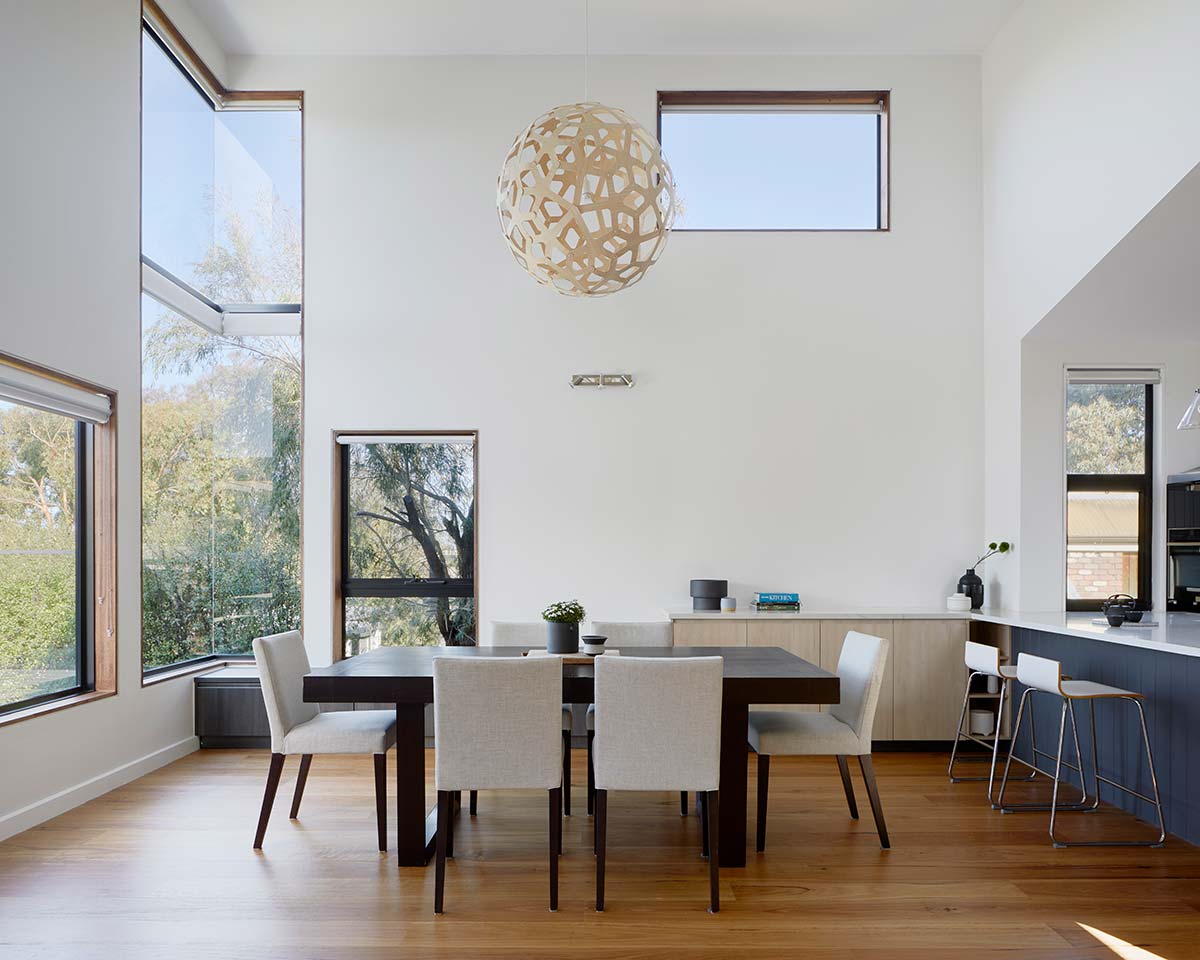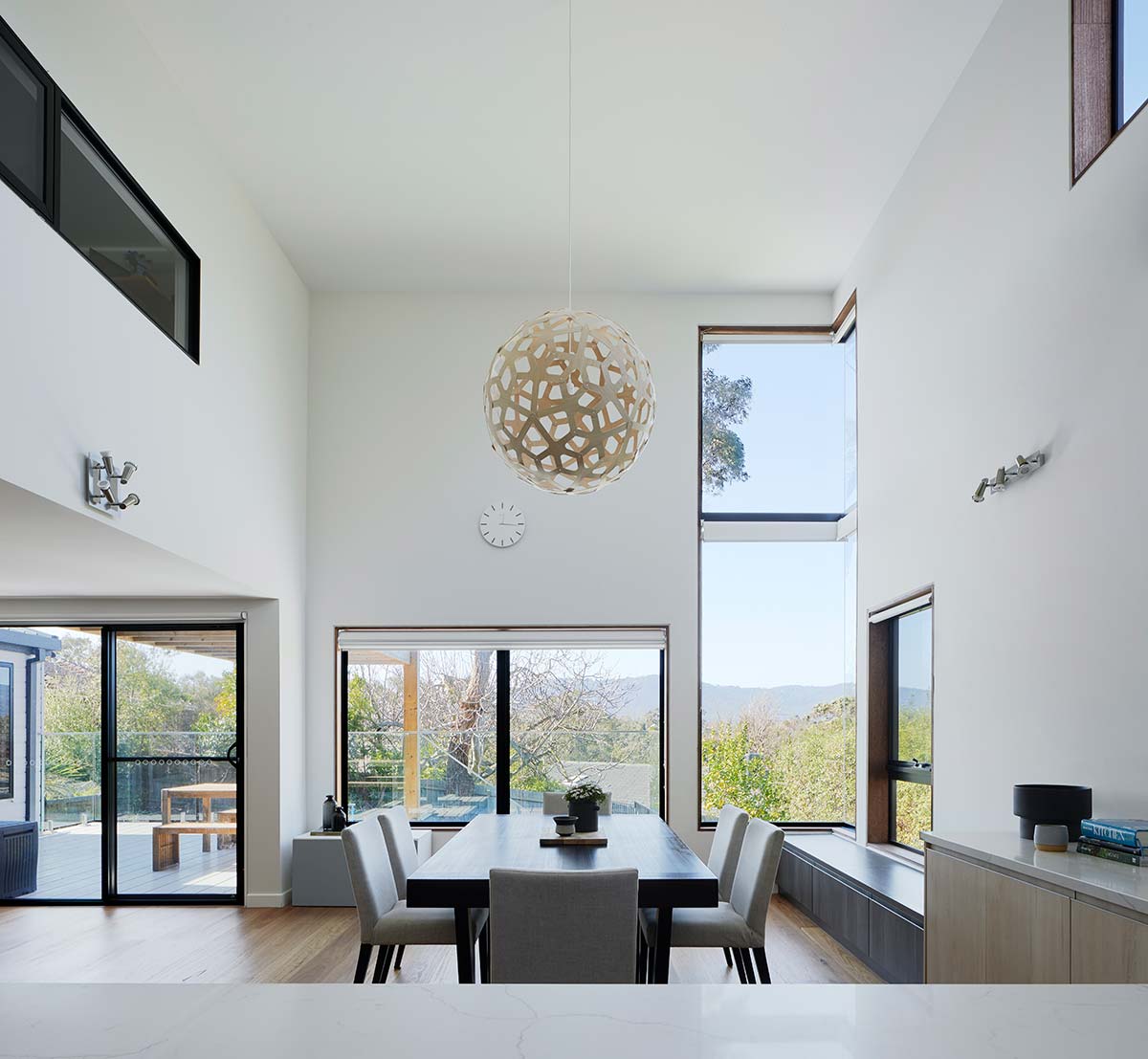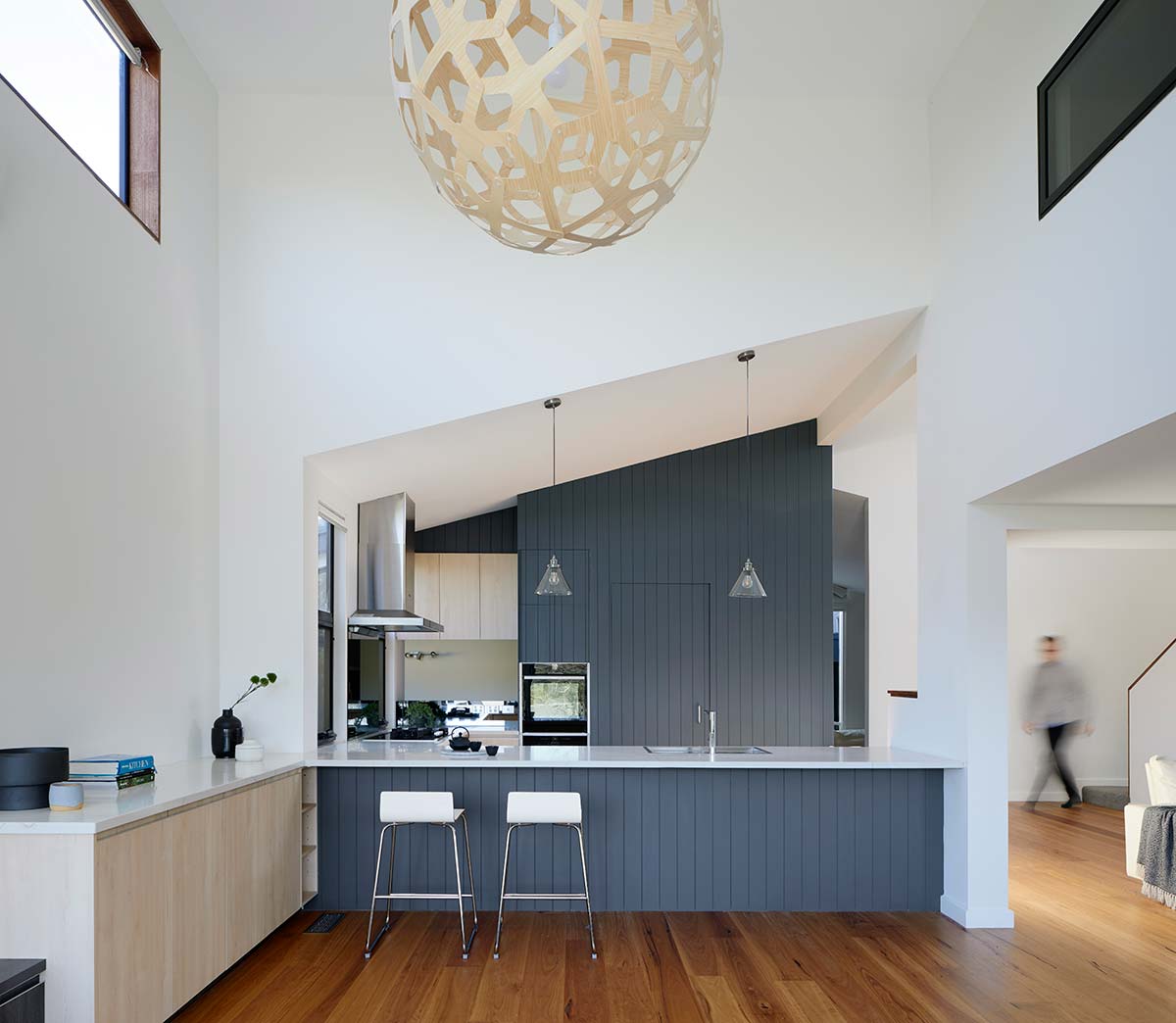 Light is generously poured over the living spaces from the North-facing cathedral ceilings. The kitchen and the pantry area were designed as the focal point and an extension of the original weatherboard, having all the other spaces revolve around it. The darkened vertical weatherboard feature in the kitchen is a nod to the original and brings a contemporary edge, simply from choosing to depart from the traditional horizontal weatherboard.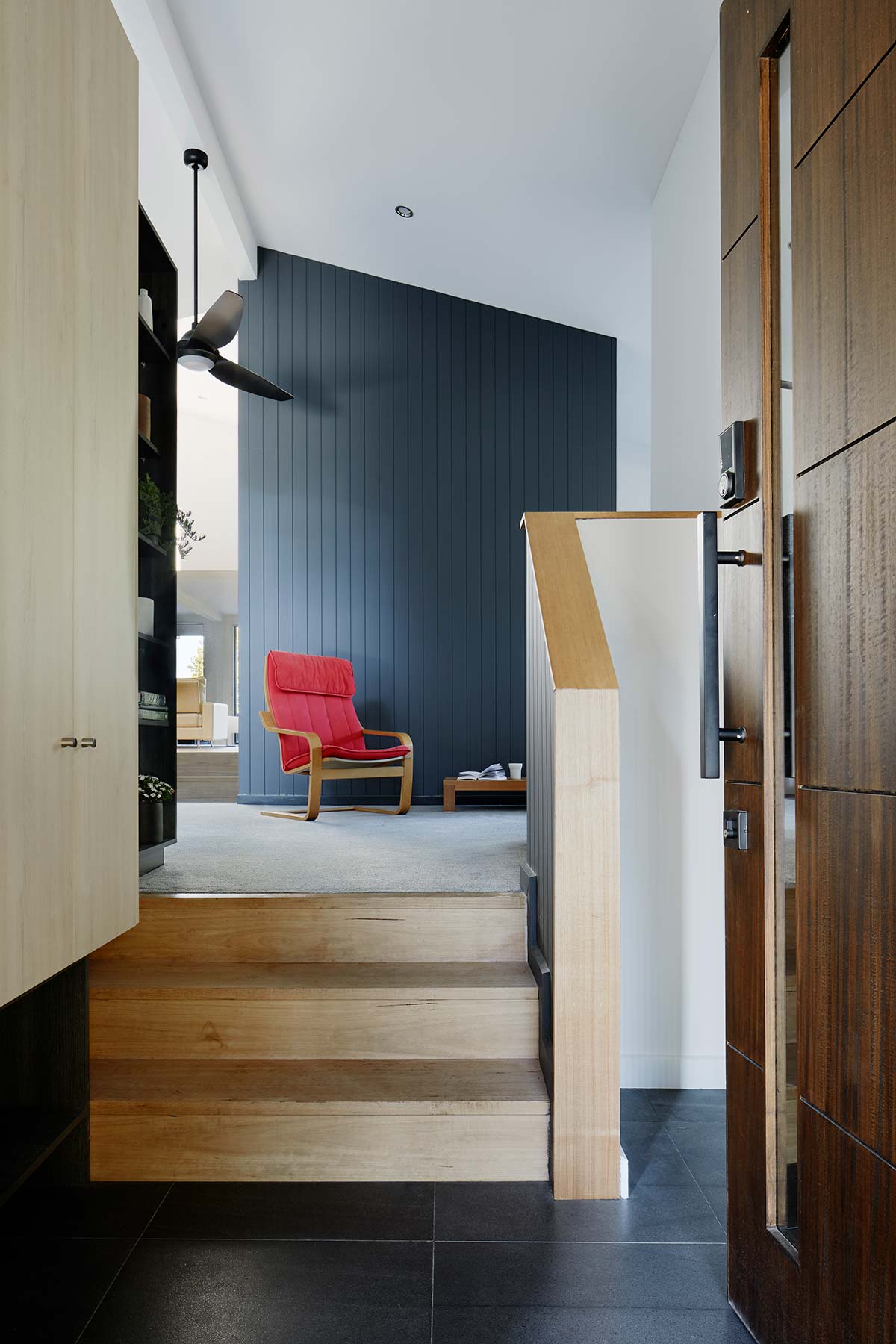 This is striking renovation and is a great example of using simple, yet effective elements. Working within the environment to enhance its beauty. With a total project budget of $250,000 this home upgrade achieved a lot within the budget.
Photography by Tatjana Plitt.