Nothing beats getting into a toasty warm bed in the midst of winter. Although the icy cold months are still awhile off, now's the perfect time to layer it up and add patterns, textures and colours to your nest. Here are some of our top picks from our 'Welcome Home' collection for an extra layer of warmth this winter.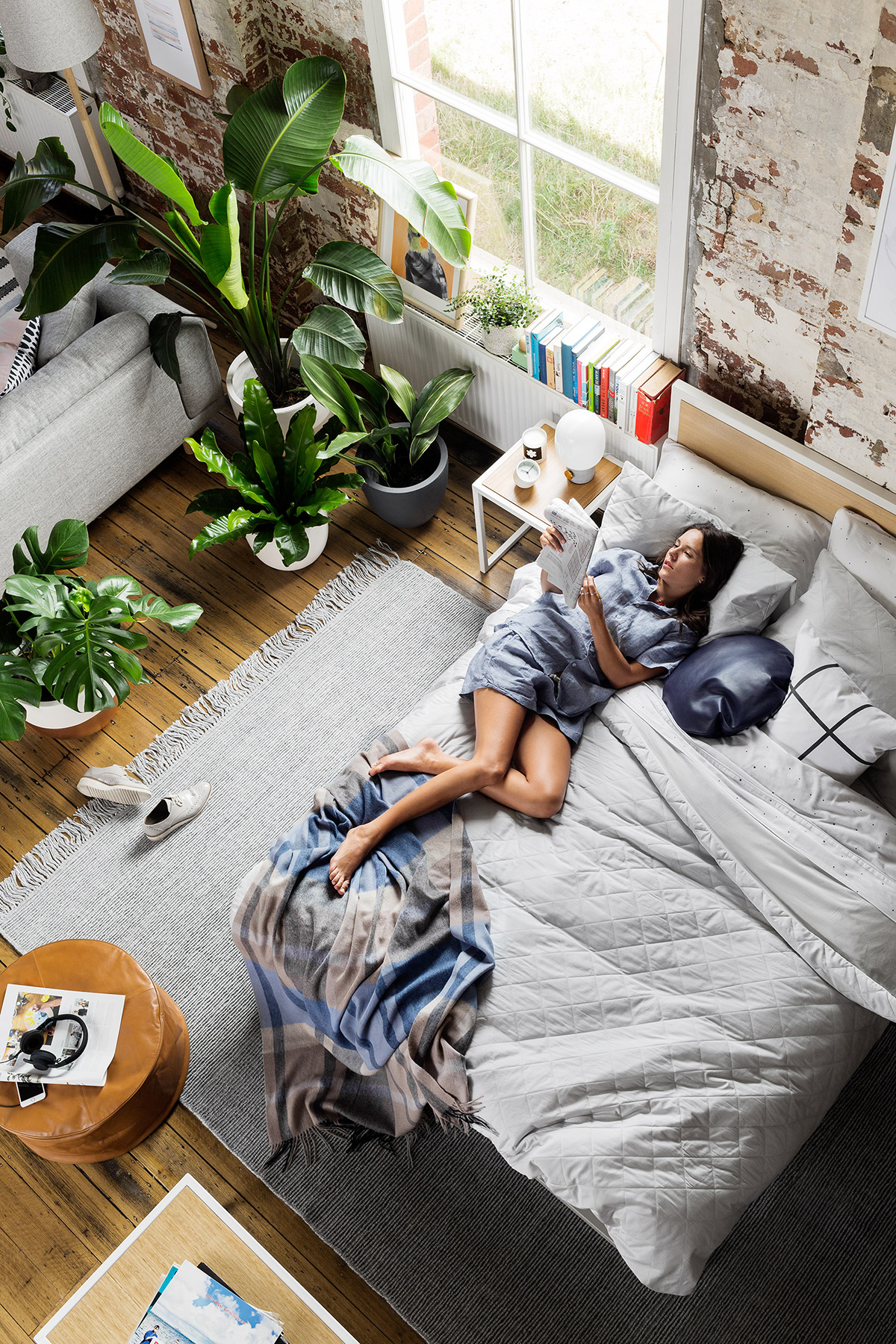 Quilting
As we get closer to the heights of wintery chill, many people drag out the heavy quilts and coverlets to keep those toes toasty. If you're storing one of those floral bedspreads circa 1978, it's time to treat yourself to an upgrade. Thick, quilted and all sorts of cosy, the Polar Quilt Cover Set from Hunting for George is the ultimate winter warmer. Featuring a quilted top side with diagonal stitching detail, its glacier grey appearance is understated and brings softness to any room. We recommend styling the Polar Quilt Cover Set with our Eskimo Sheet Set.
Blankets and Throws
You know you've mastered the art of layering when your alarm goes off and you bring yourself to emerge from your cocoon of blankets. When your doona doesn't quite cut it, a soft woollen throw is the first thing you'll want to invest in. Cue the Sunday Wool Blanket. Despite its name, this good-looking blanket will be your new best friend all day, every day. This spectacular 100% Wool blanket features a nostalgic tartan design with cool blues and warm neutral tones, perfect for those chilly winter months. A beautifully soft and warm woollen blanket to throw over your bed, couch or yourself!
Cushions
Whether you're a decorative pillow hoarder or the less is more type, cushions are an affordable way to give your bedroom a makeover this winter. Choose a colour palette, add texture, patterns and sizes to achieve cushion perfection. Our 100% Linen Euro Pillowcases in crisp white and charcoal add texture and act as an anchor between your bed and the wall. Add texture and softness with the Polar Quilted Cushion, and the Chubby Checks Cushion with his mighty fine looking clean lines. Complete the look with the dreamy deep blue Leo Leather Round Cushion, it's circular shape makes it the perfect companion to its square counterparts.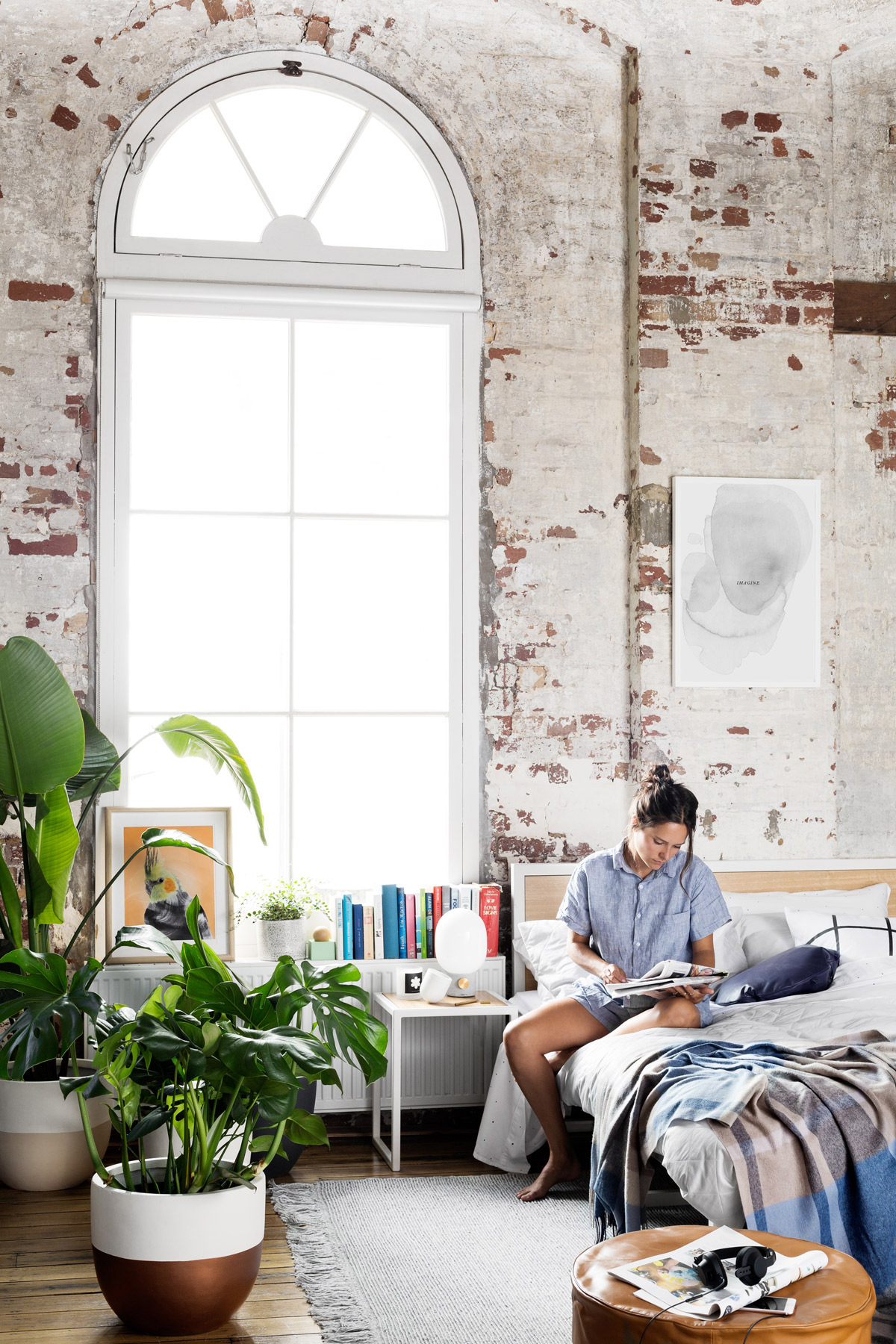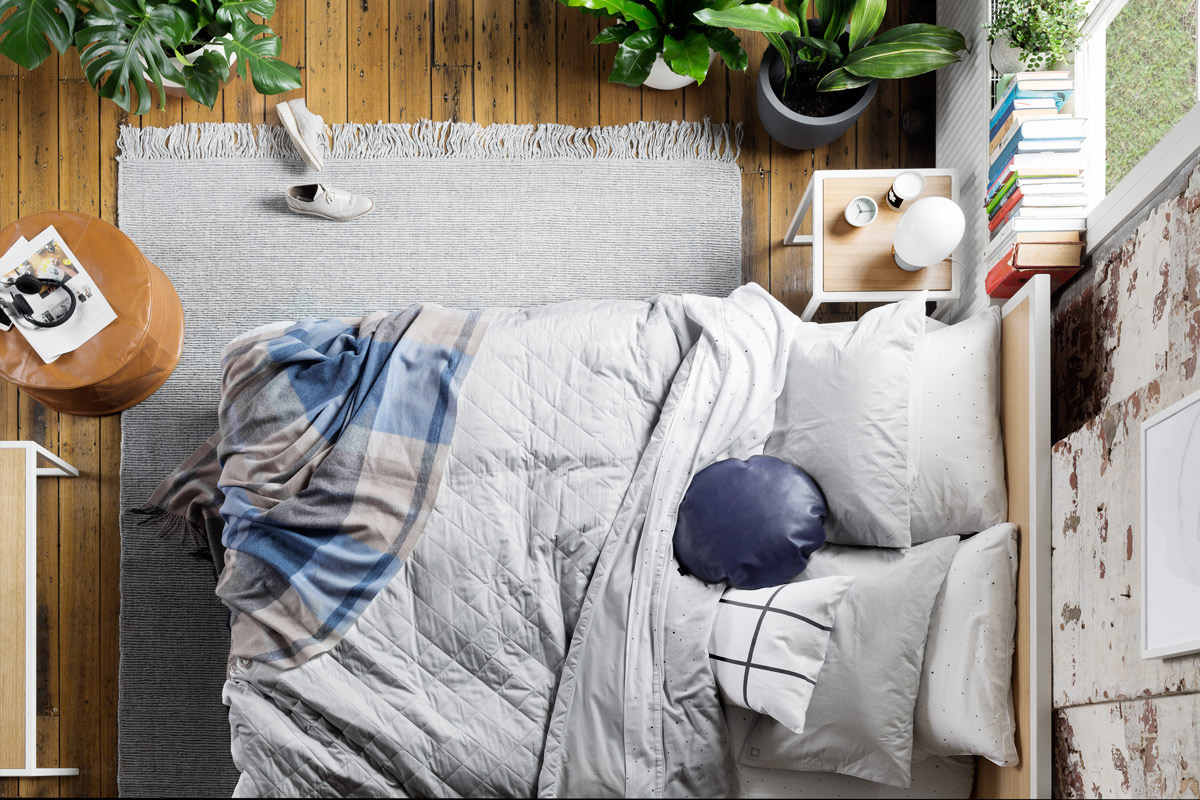 Layering is a sure thing to beating the cold this winter and keeping you toasty warm. As temperatures change throughout the night, you can adjust your layers accordingly. New textiles from Hunting for George include linen, chambray, quilting, wool and leather together with their signature pure cotton. With many heroes to choose from in their Welcome Home collection, it's hard to pick a favourite but here are some standouts to help you achieve the layered look!