This week we take you through a recently renovated mid-century modern pad with more interior eye candy than you can poke a Scandinavian inspired stick at. Home to interior stylist Simone Haag this home is littered with beauty and boasts a distinctive vintage style that will transport you to another time.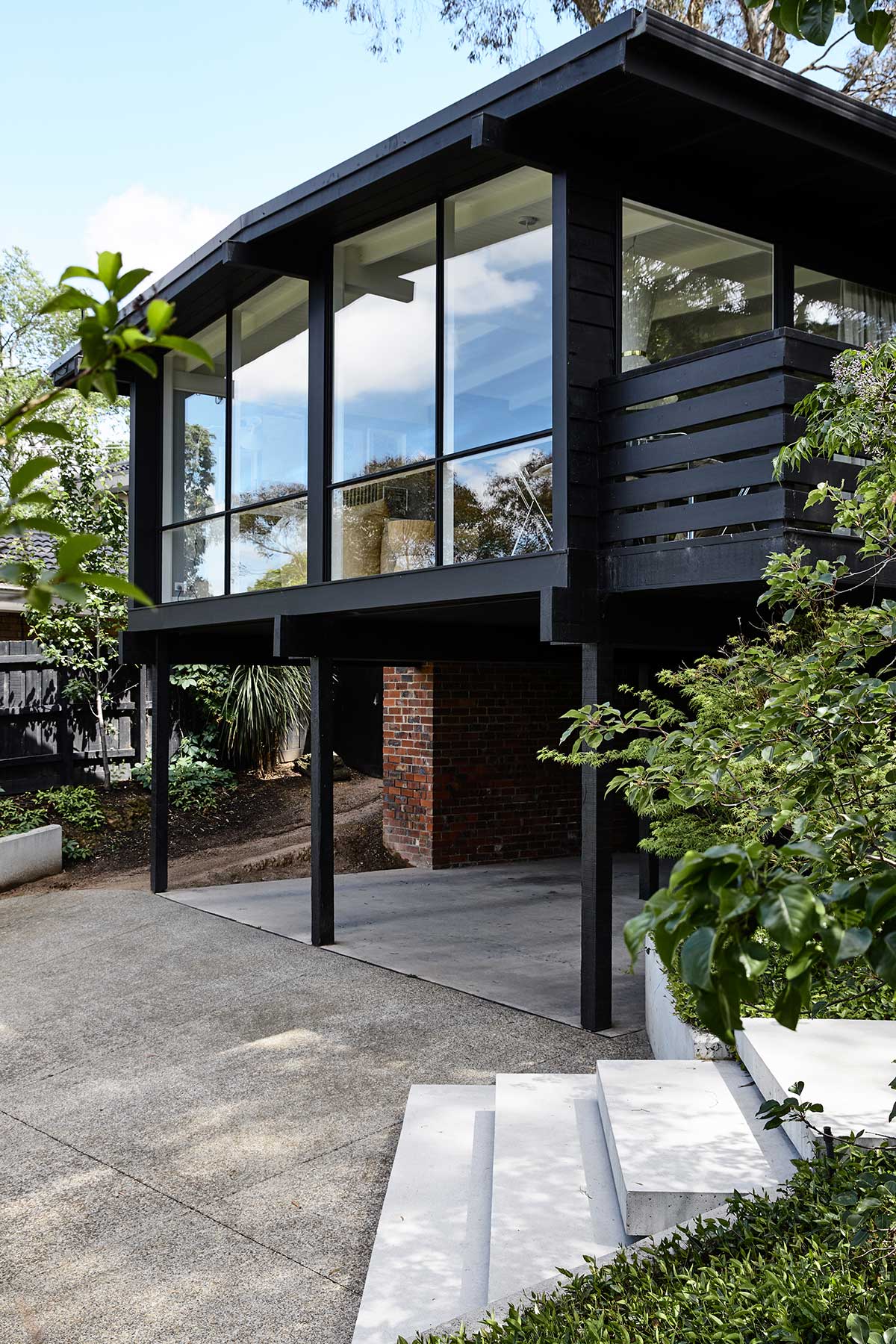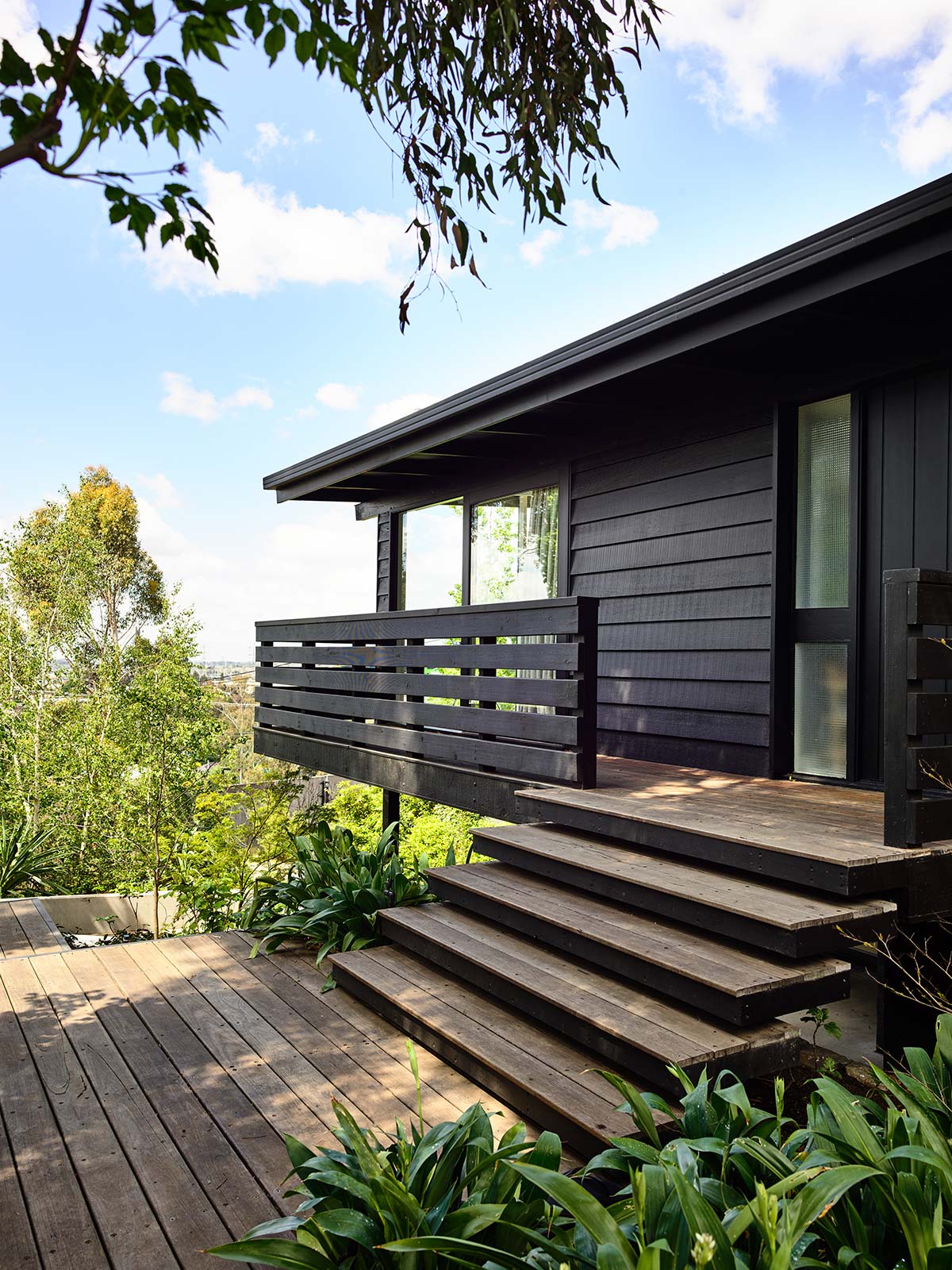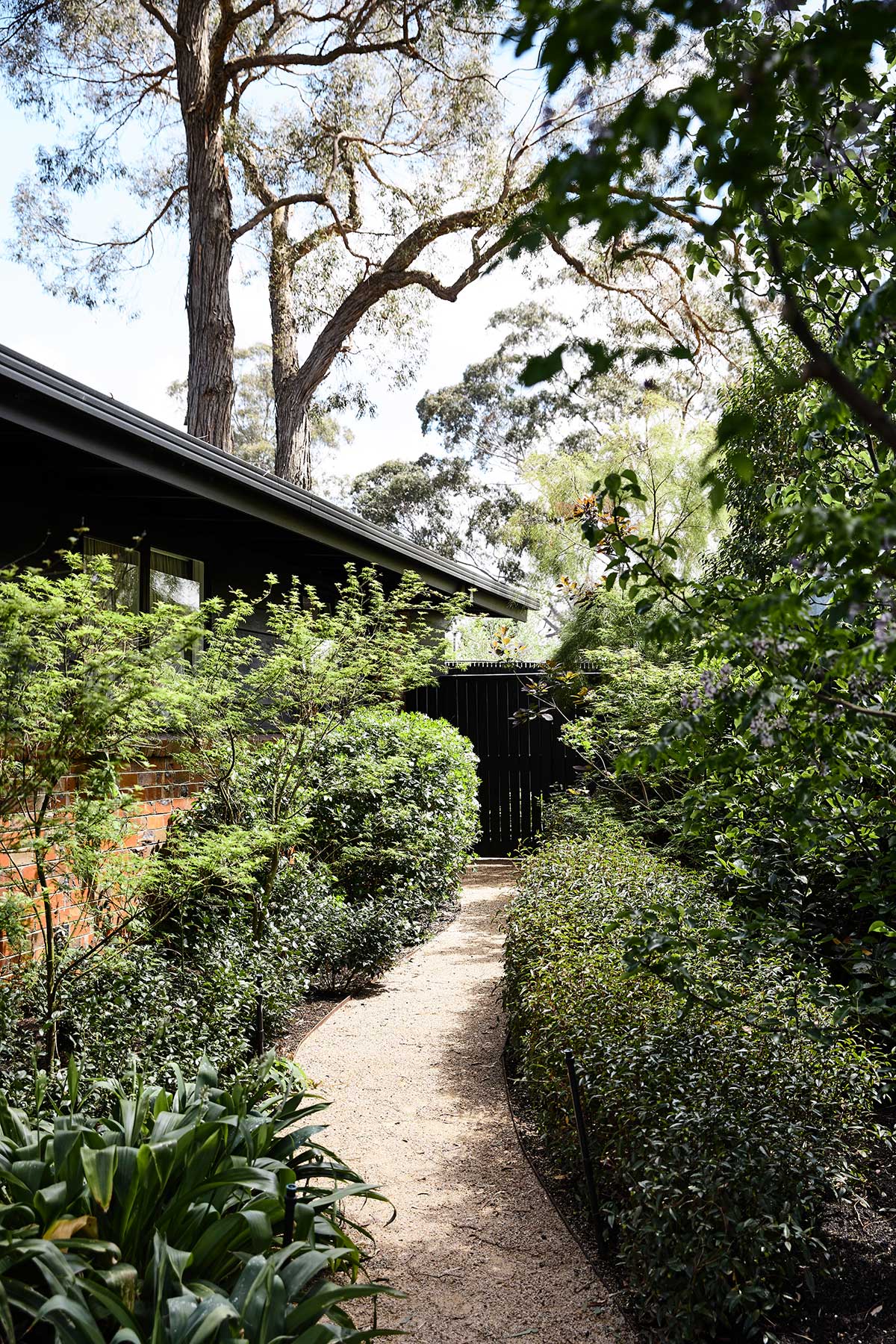 Walking through this home is like walking through the pages of a glossy magazine. Everywhere you turn there is a perfectly styled vignette, luxurious furniture to fall into and sentimental trinkets throughout. Texture and layering are key to the styling of this home, with a coastal vintage theme the interiors are so lush, nostalgic and relaxing… they will make you want to break out the fondue set.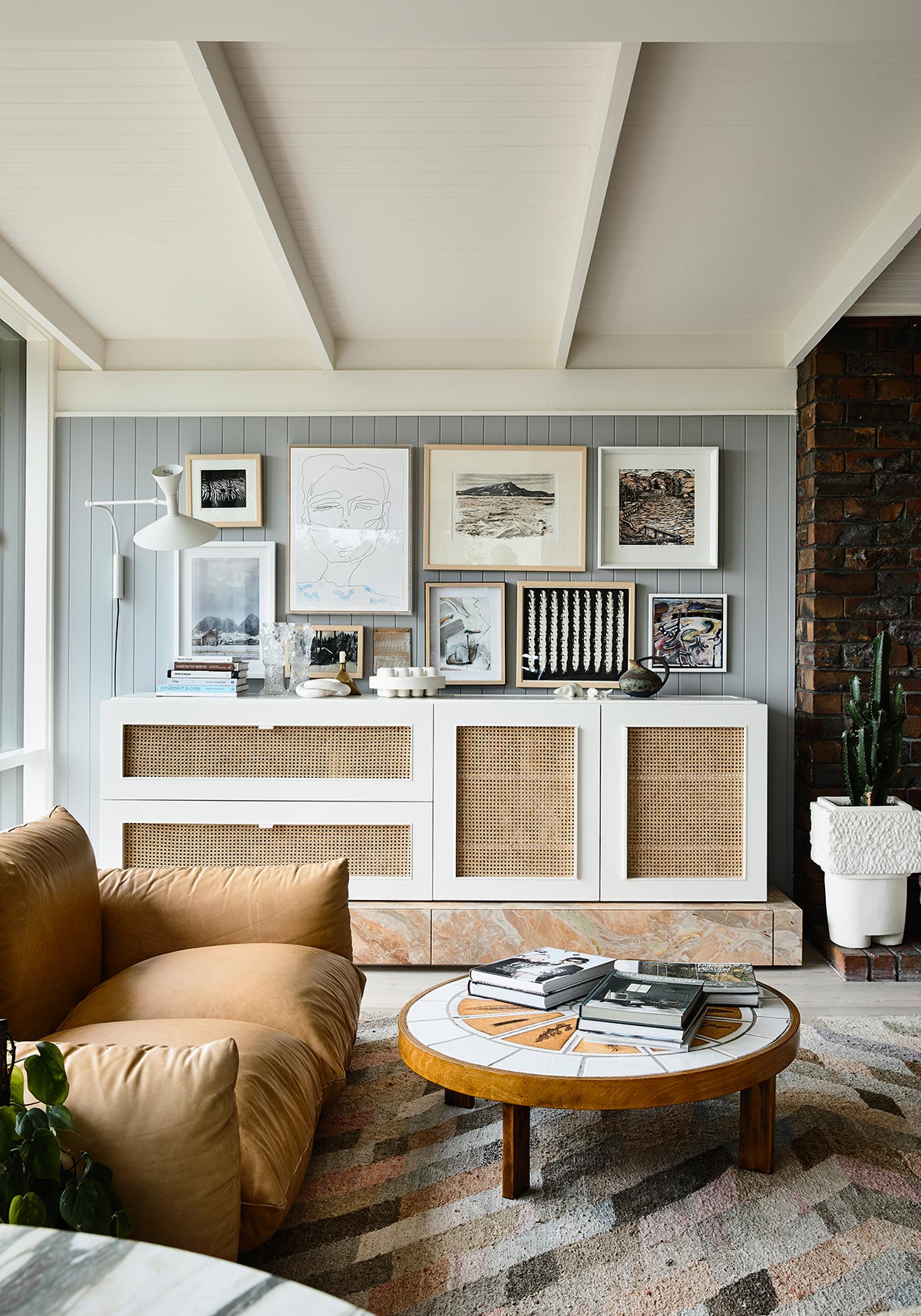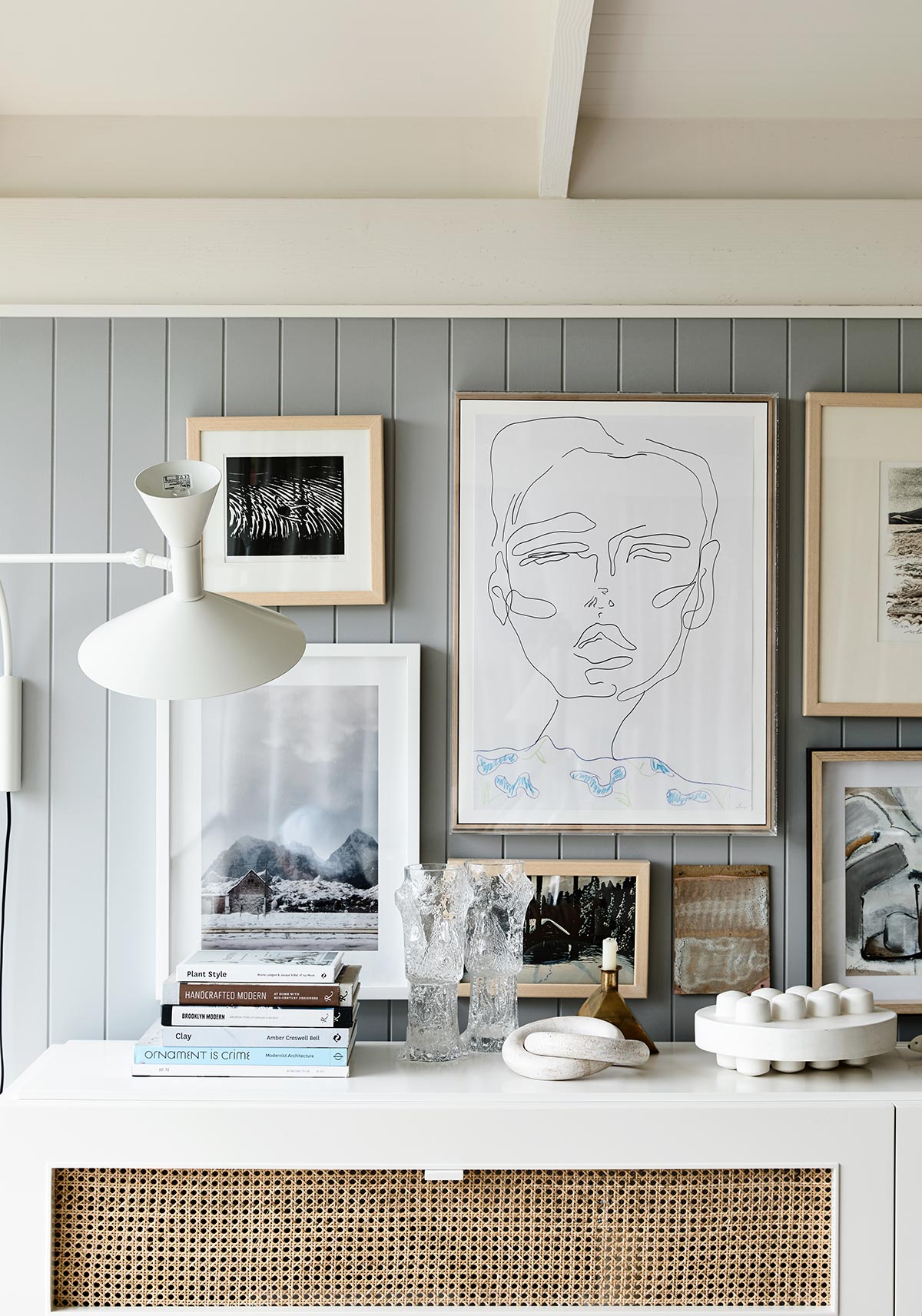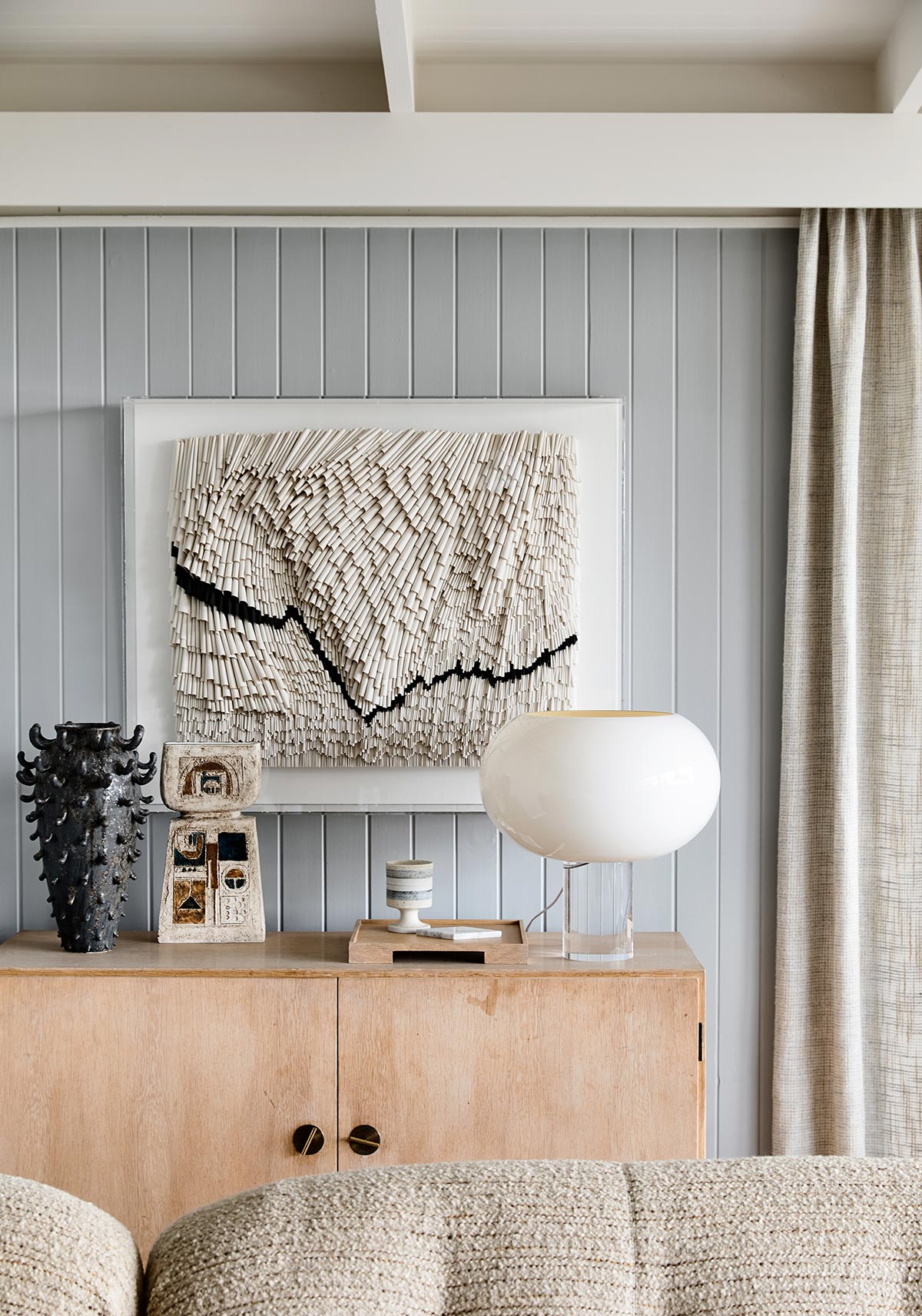 This mid-century home was built between the 60s and 70s and the architecture is what the owners really loved about this home, although the family recently undertook a renovation to maximise the floor plan and layout. The home now boasts much larger living areas and lush adult sanctuary with a new private bedroom wing, complete with an ensuite and outdoor deck.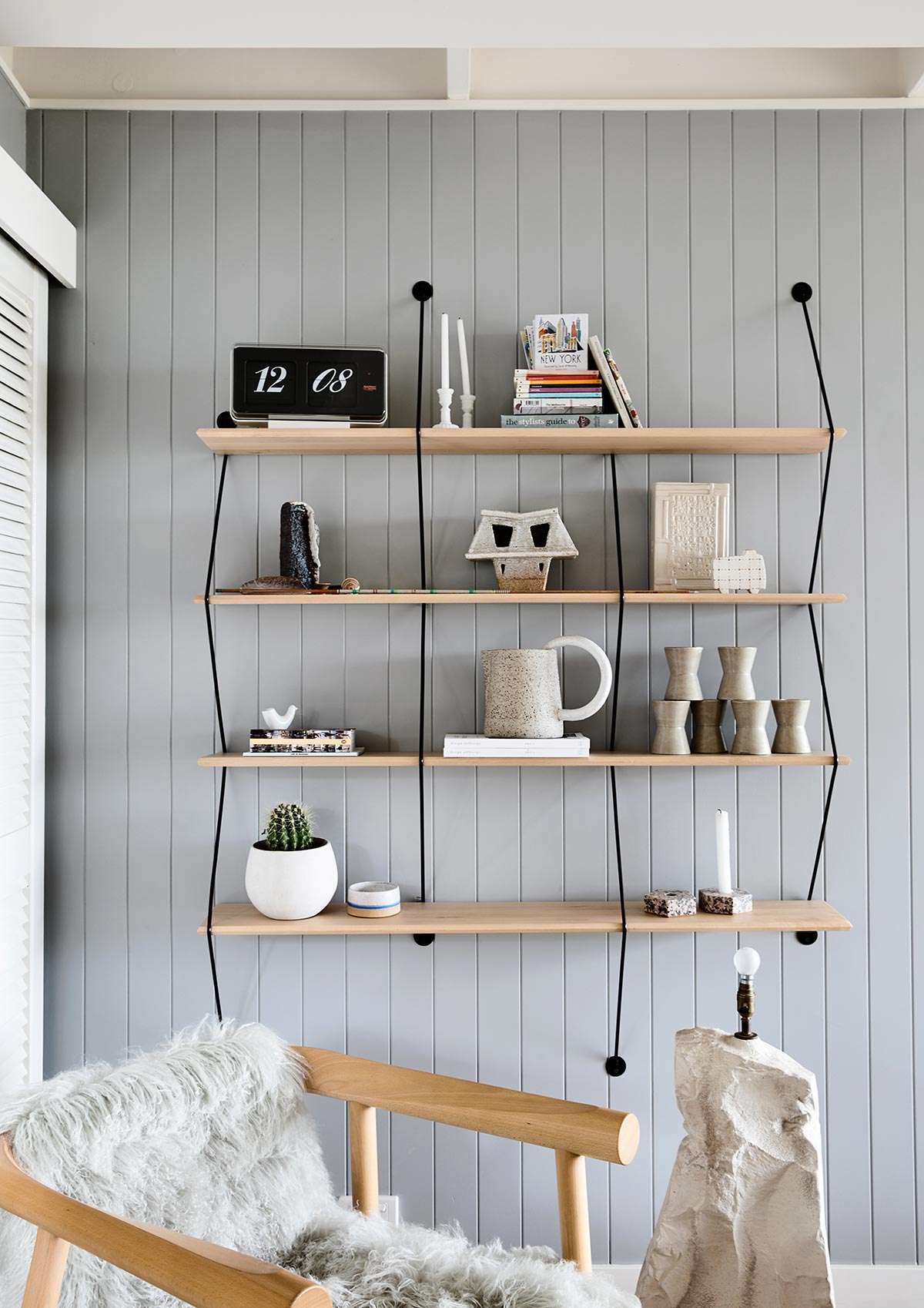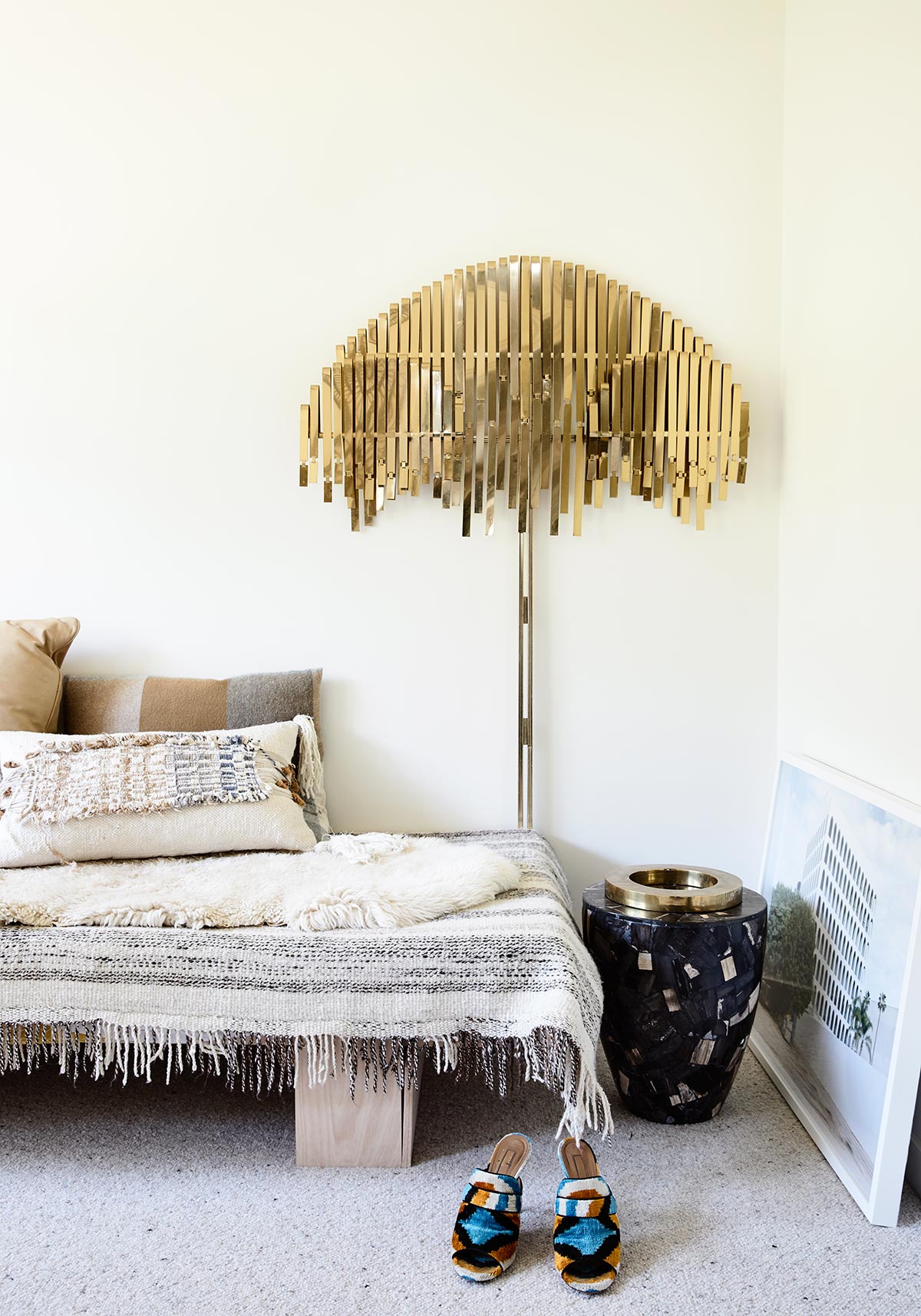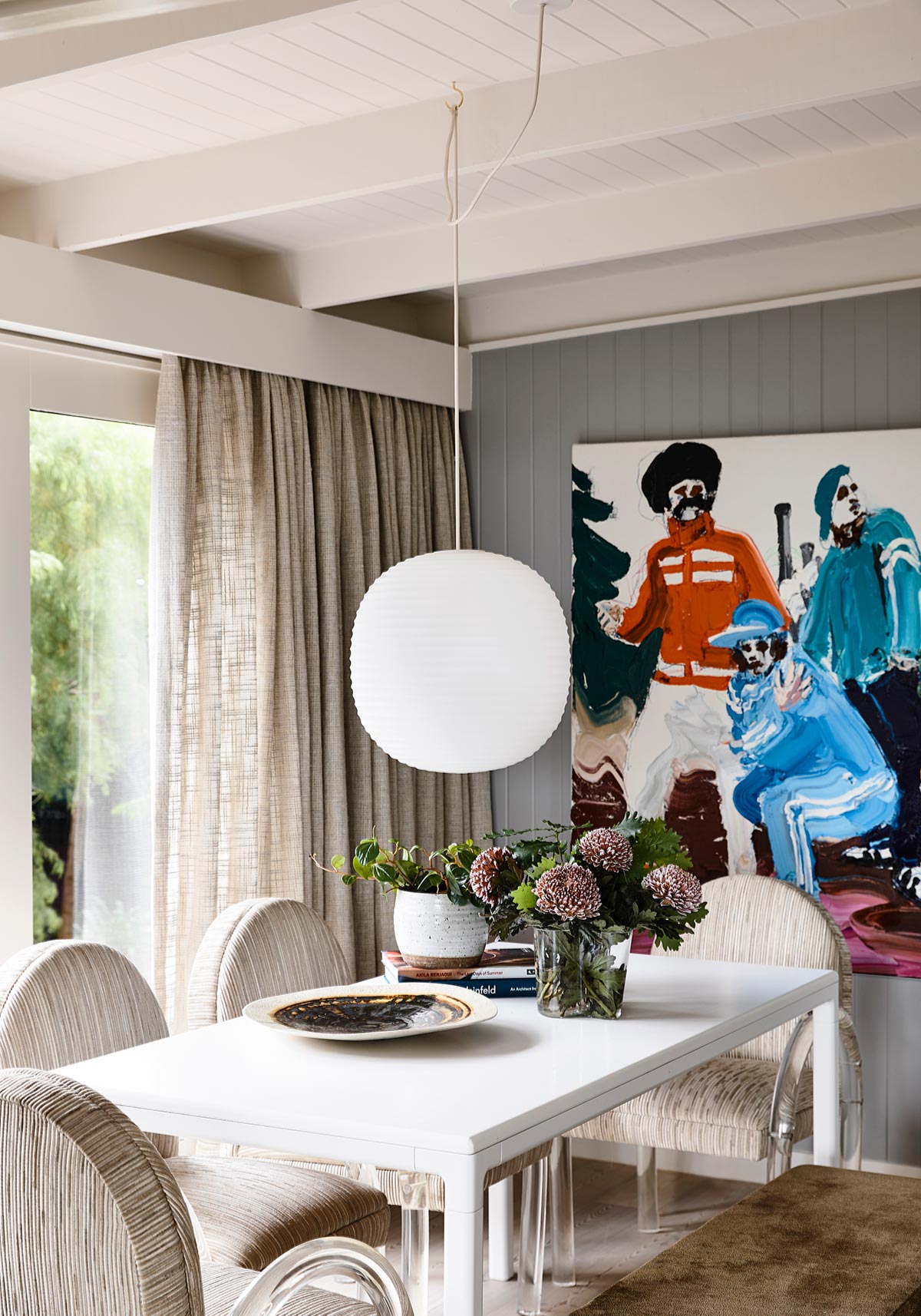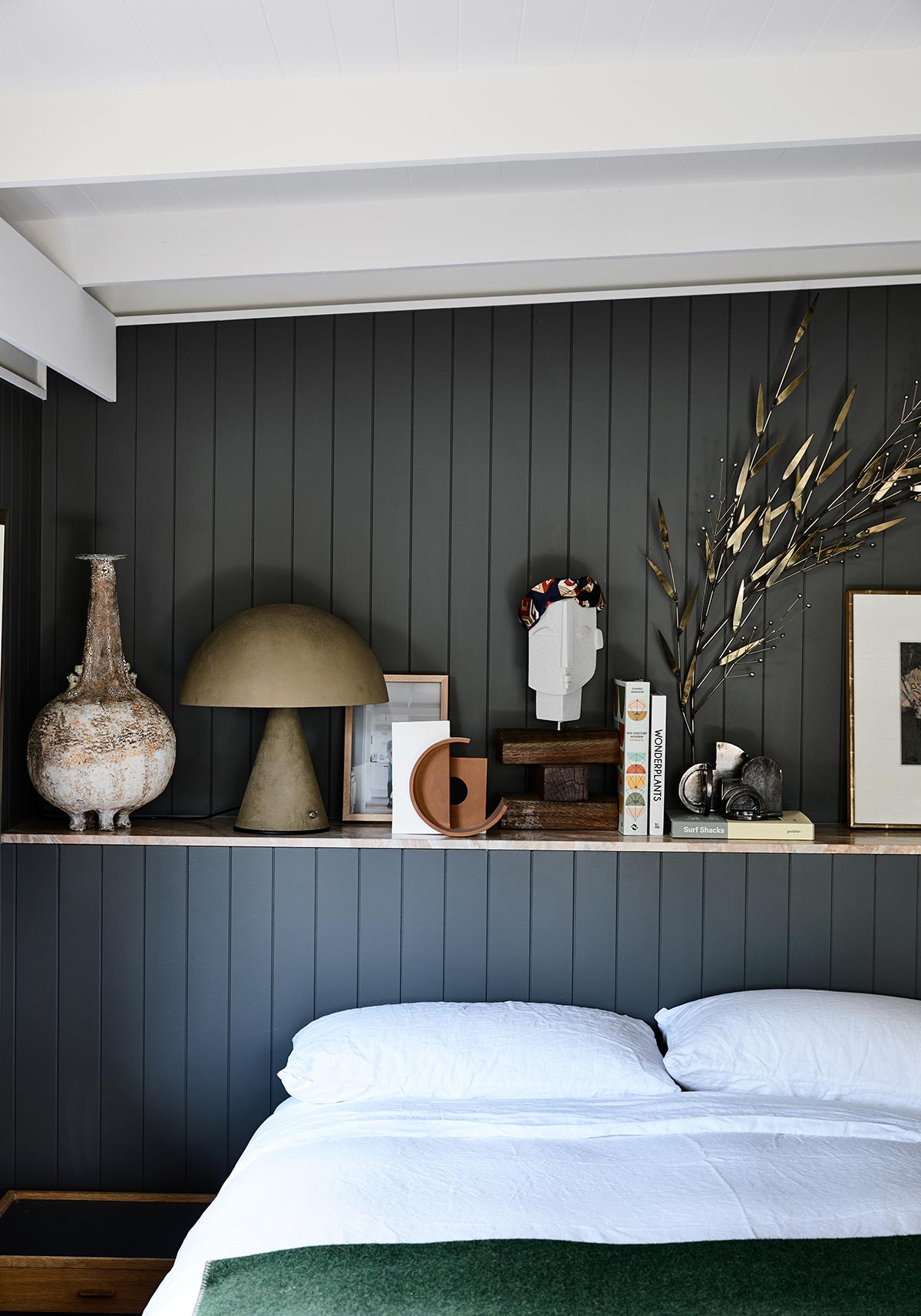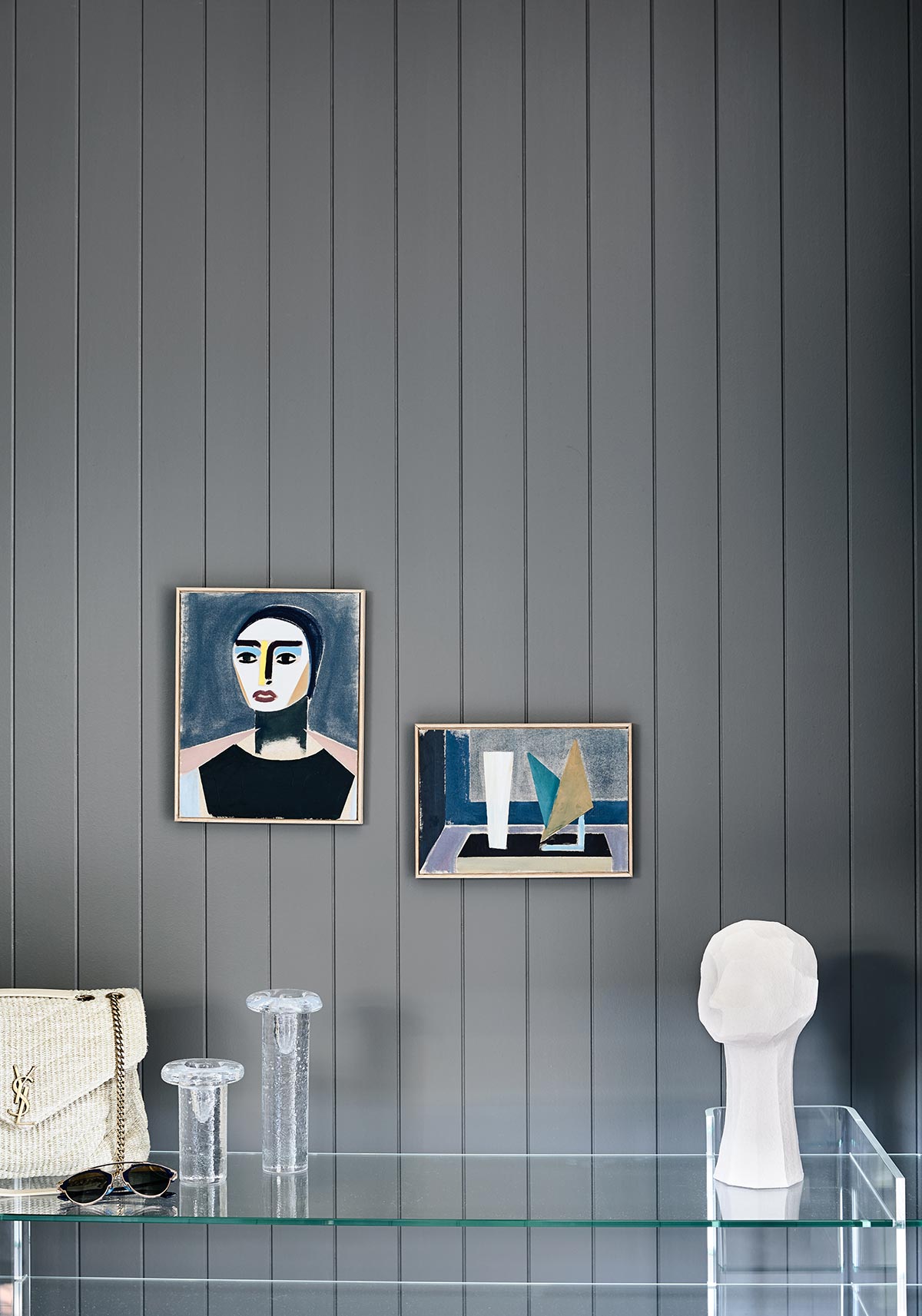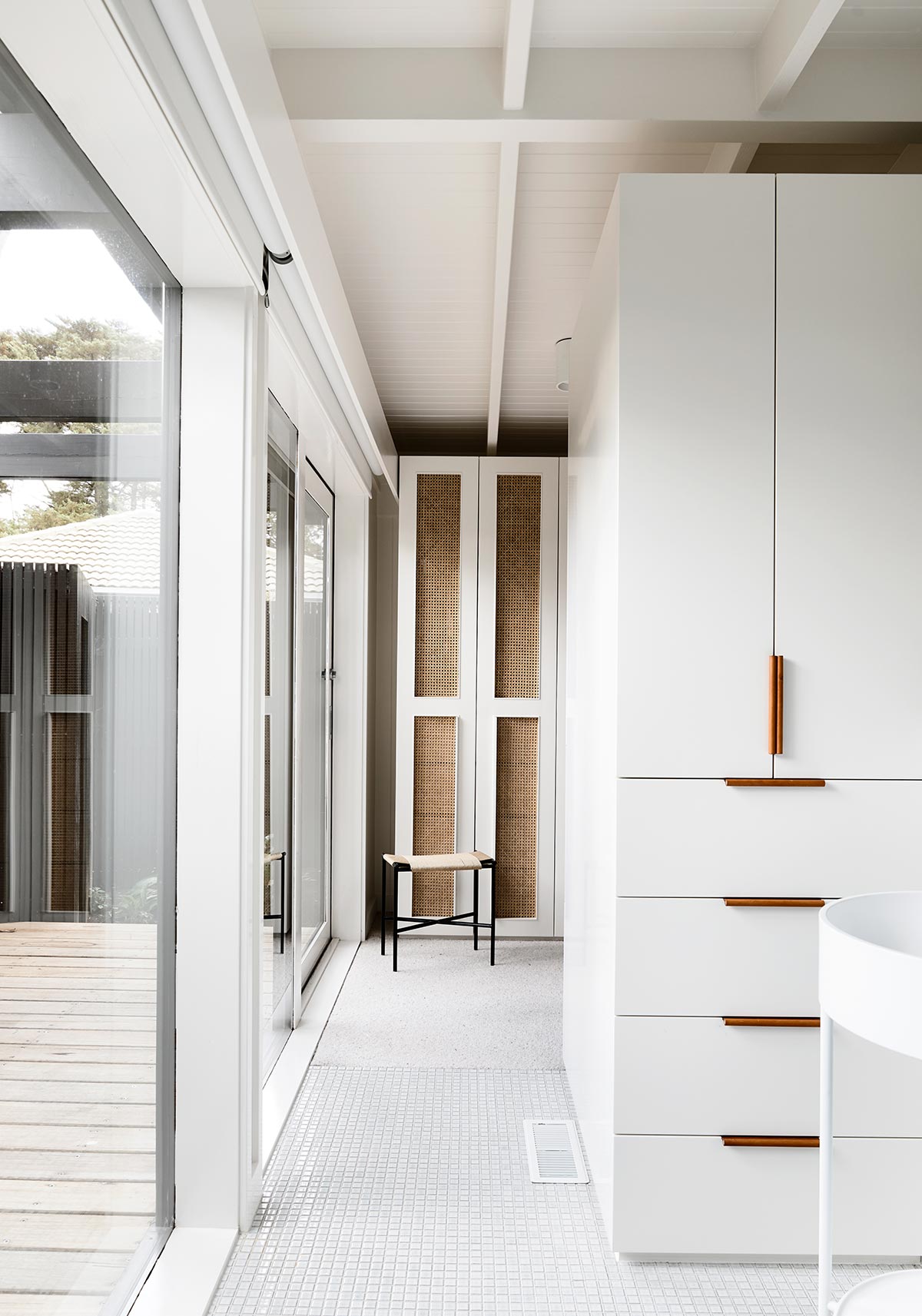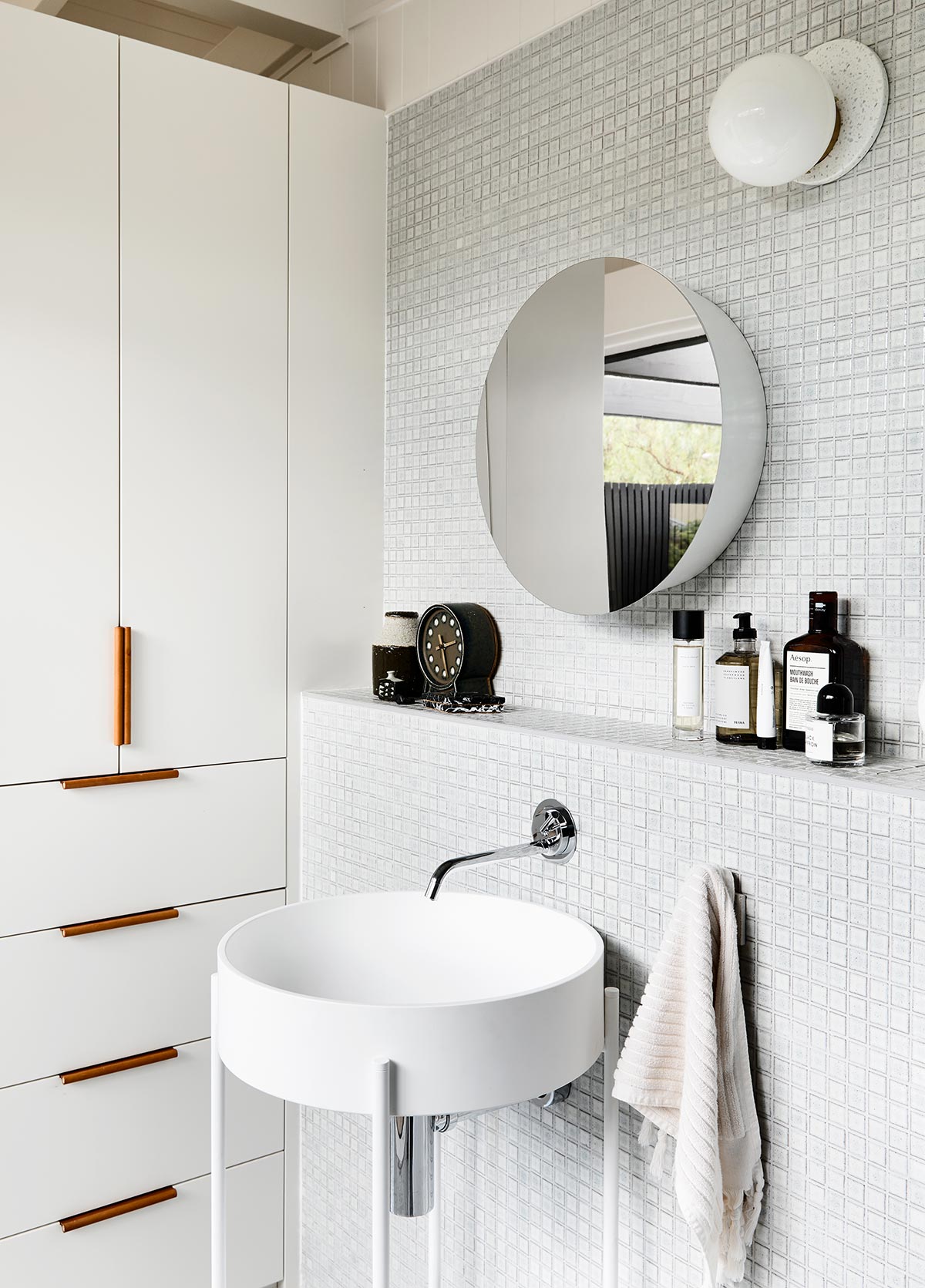 Working with acclaimed architects Kennedy Nolan, a recent renovation saw the architects convince the home owners to switch bedrooms with their two eldest daughters to instead make way for a new luxurious adults only retreat complete with robes, ensuite and private deck. The living room of the home  also gained a slight facelift with an old and unused balcony making way for an extension of the internal living area.
"I love how we are all on one level and that we all have our own spaces to be alone, but we are never too far away from each other." – Simone Haag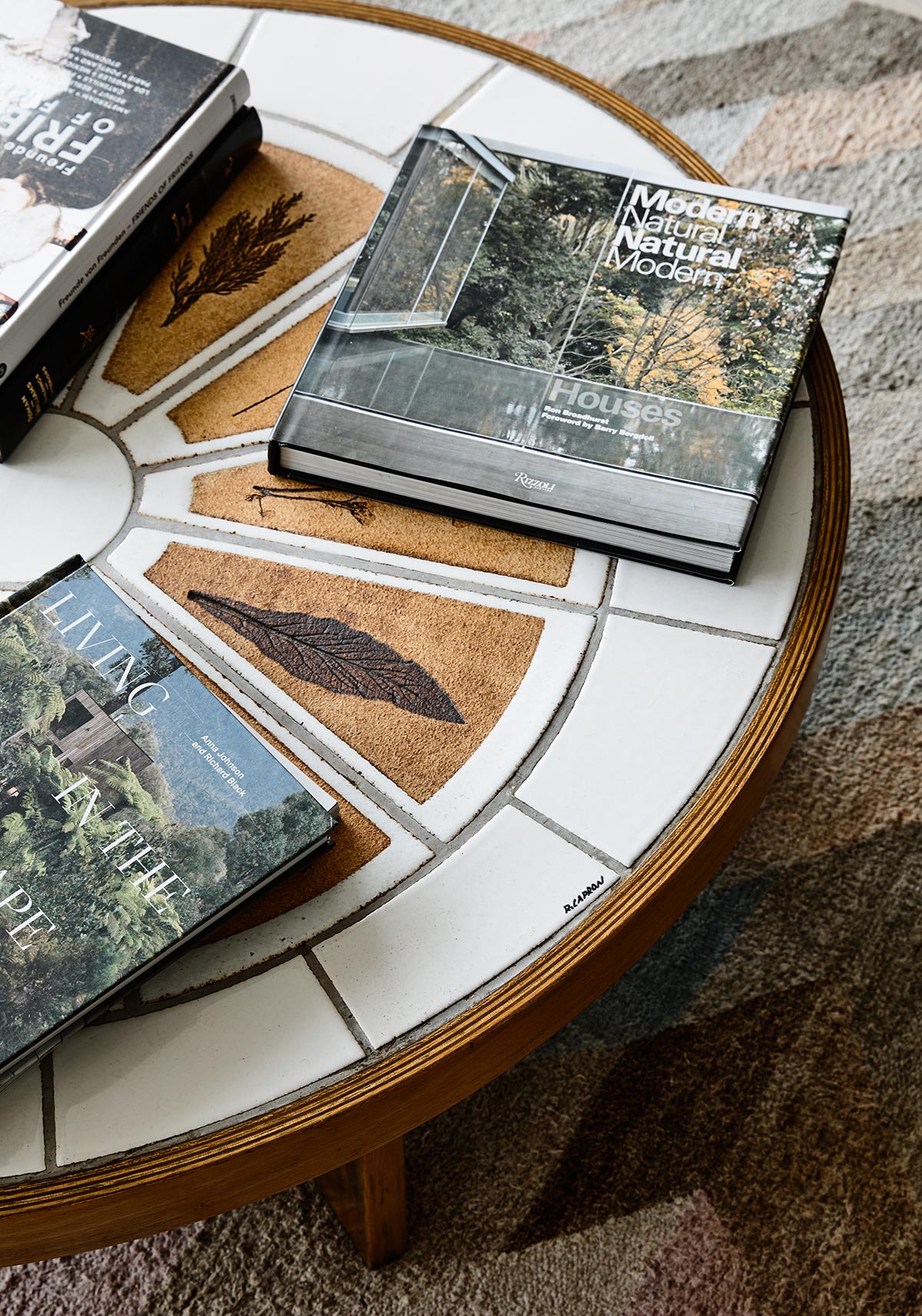 The homeowner is an interior designer and stylist so she is all about beautiful things and you can just tell! There are ceramics, books, trinkets, and things she has picked up across the world. With a very good eye for detail this home is all about curation which sets an indulgent tone. Not only does it feel like home but also feels you're visiting a weekend retreat. It's ski chalet meets beach shack with a nostalgic twist and we love it!
House Poynton
Location: Ringwood, Victoria
Photography: Derek Swalwell
Design & Styling: Simone Haag
Video: Hunting for George