Haus am See, a family home designed and owned by Carlos Zwick Architekten in Potsdam, Germany, recognizes nature as an integral part of its architecture. A single-story house, constructed from steel posts with enough space for a large family and a granny flat for relatives.. Let's take a closer look at this stunning lake house.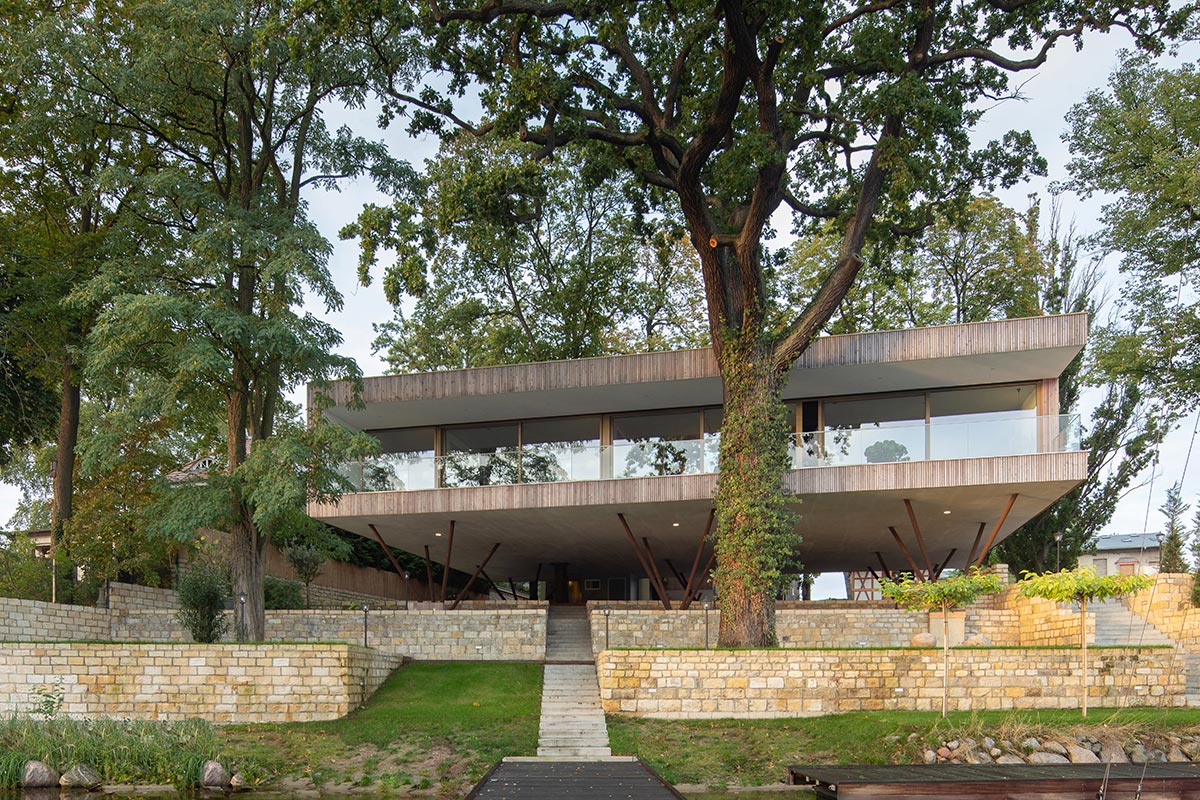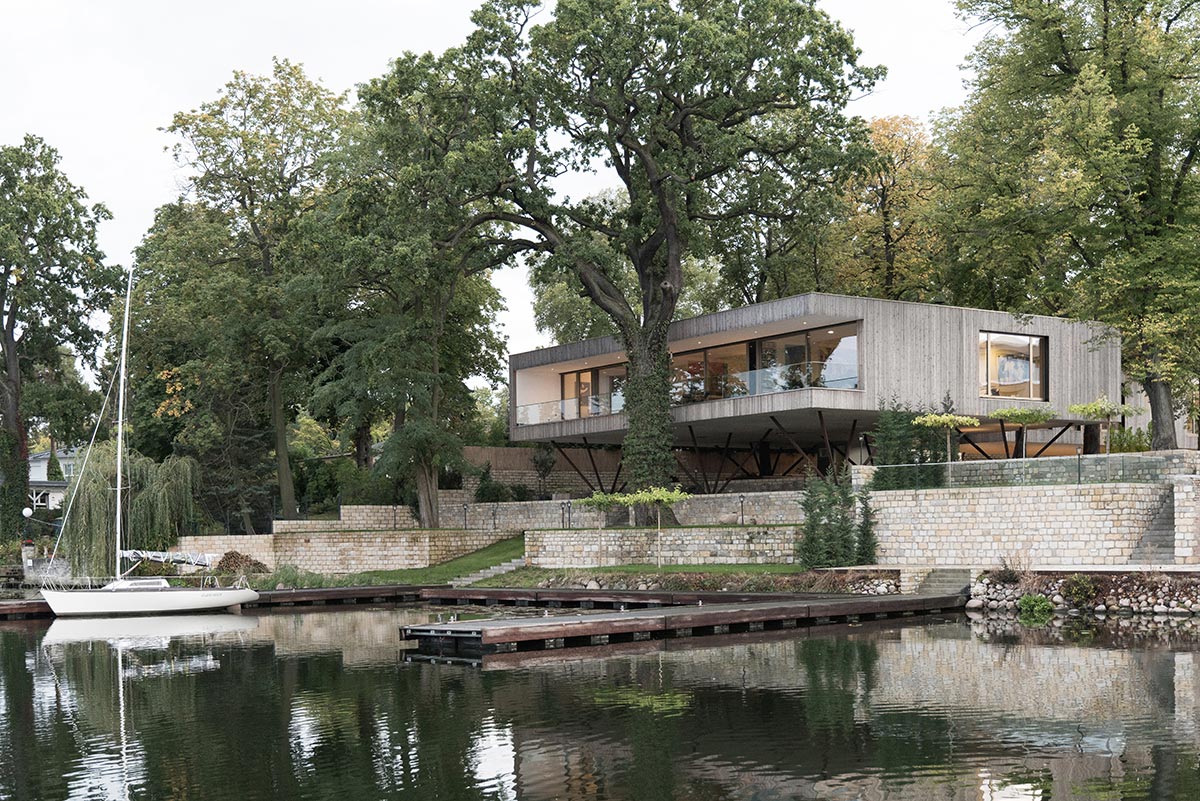 Nature takes centre stage in the draft of the architect's house. An enormous maple tree dominates the living room, creating a feeling of warmth and natural beauty inside. Ceilings in the living room are high enough to allow generous reflections from the windows, bringing light in from all sides.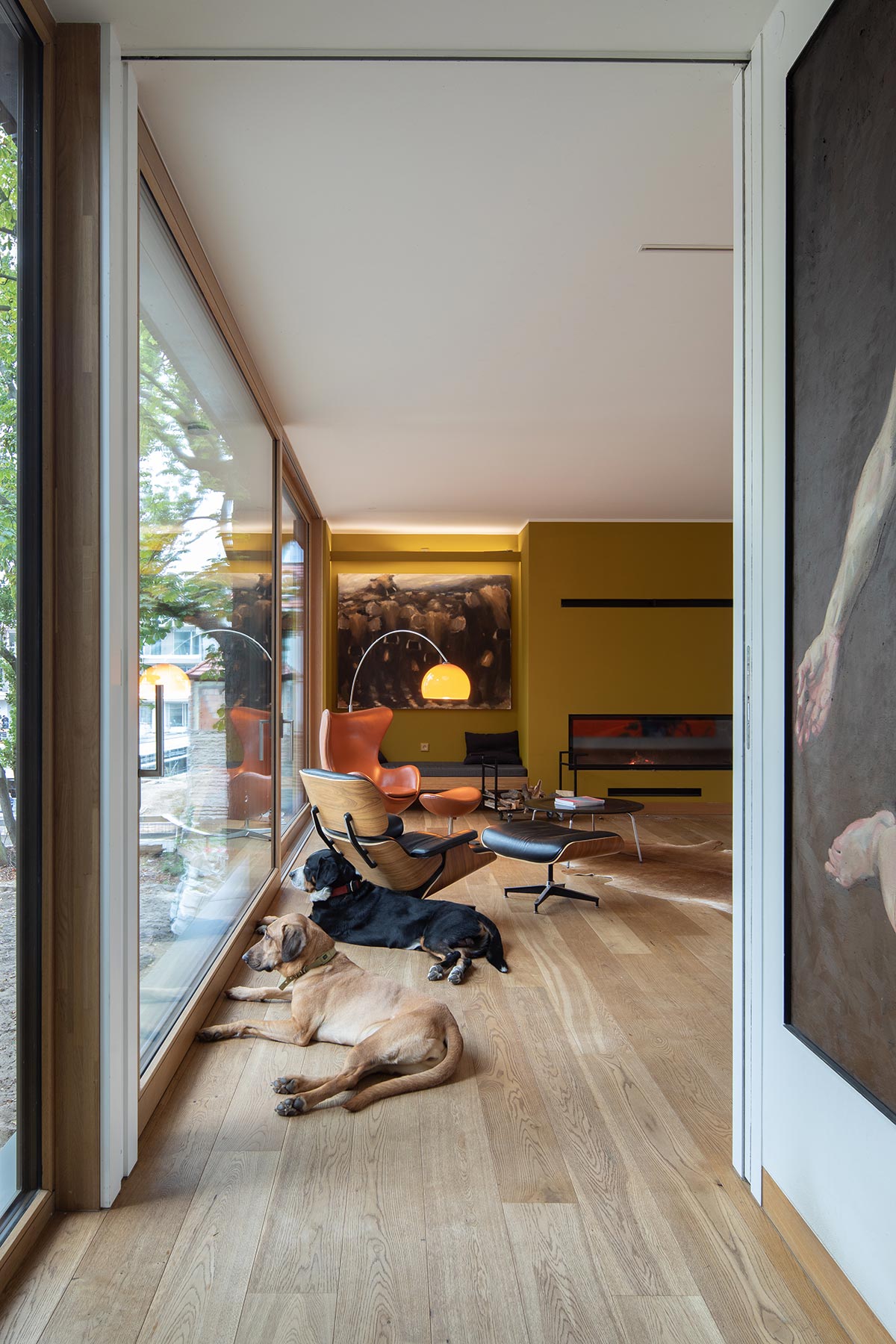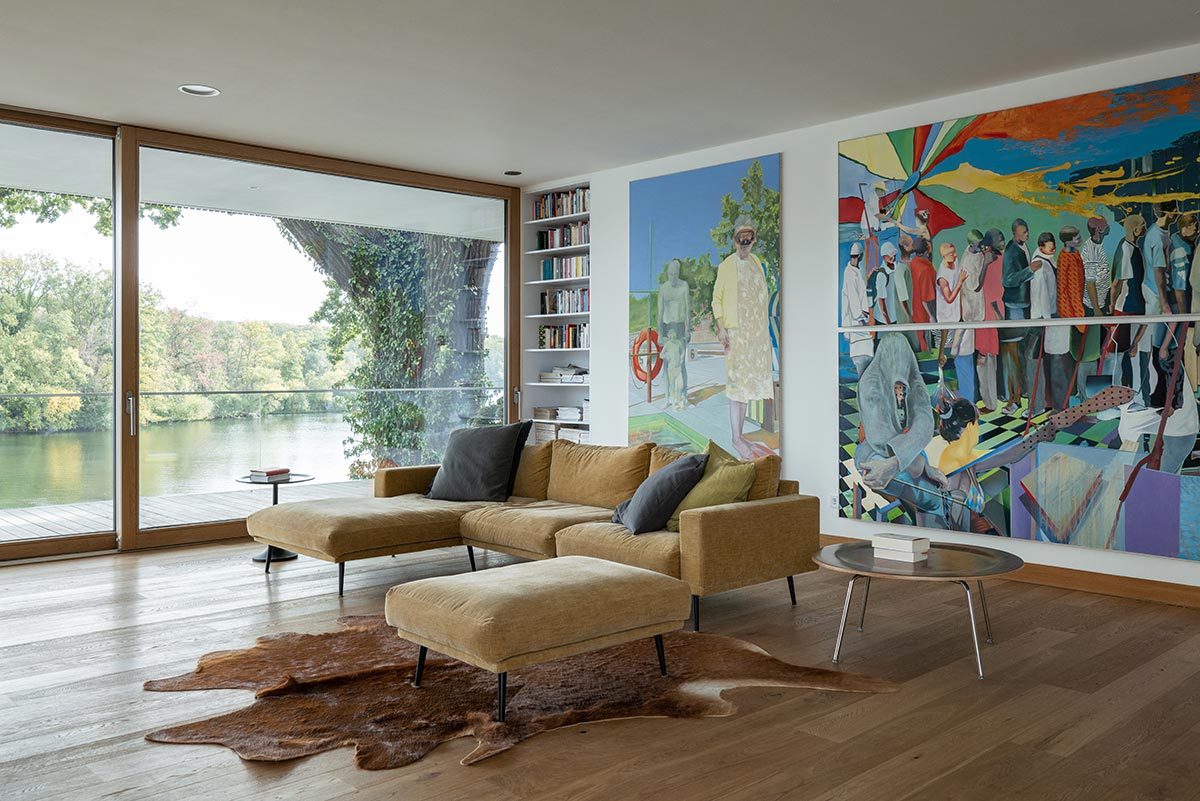 Wood floors and white walls were used largely to create a sense of comfort and calmin the interiors, in contrast with the densely layered artwork displayed throughout the living spaces.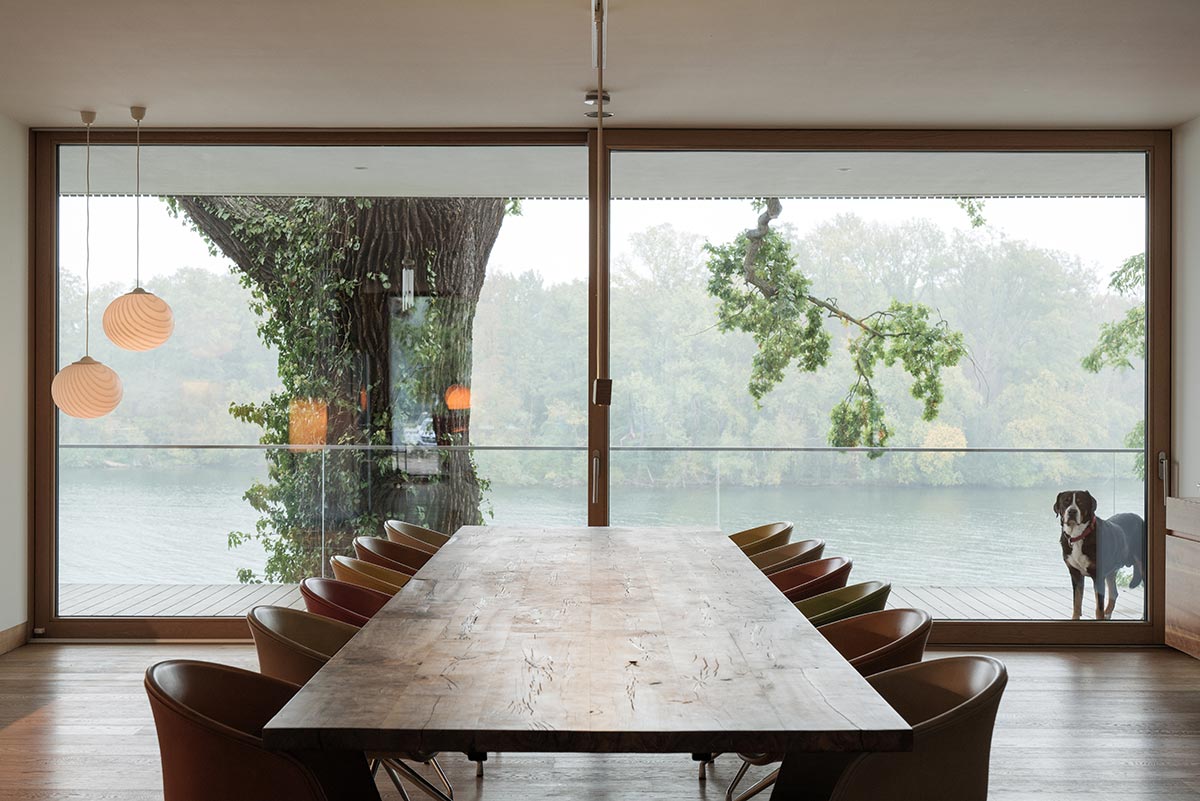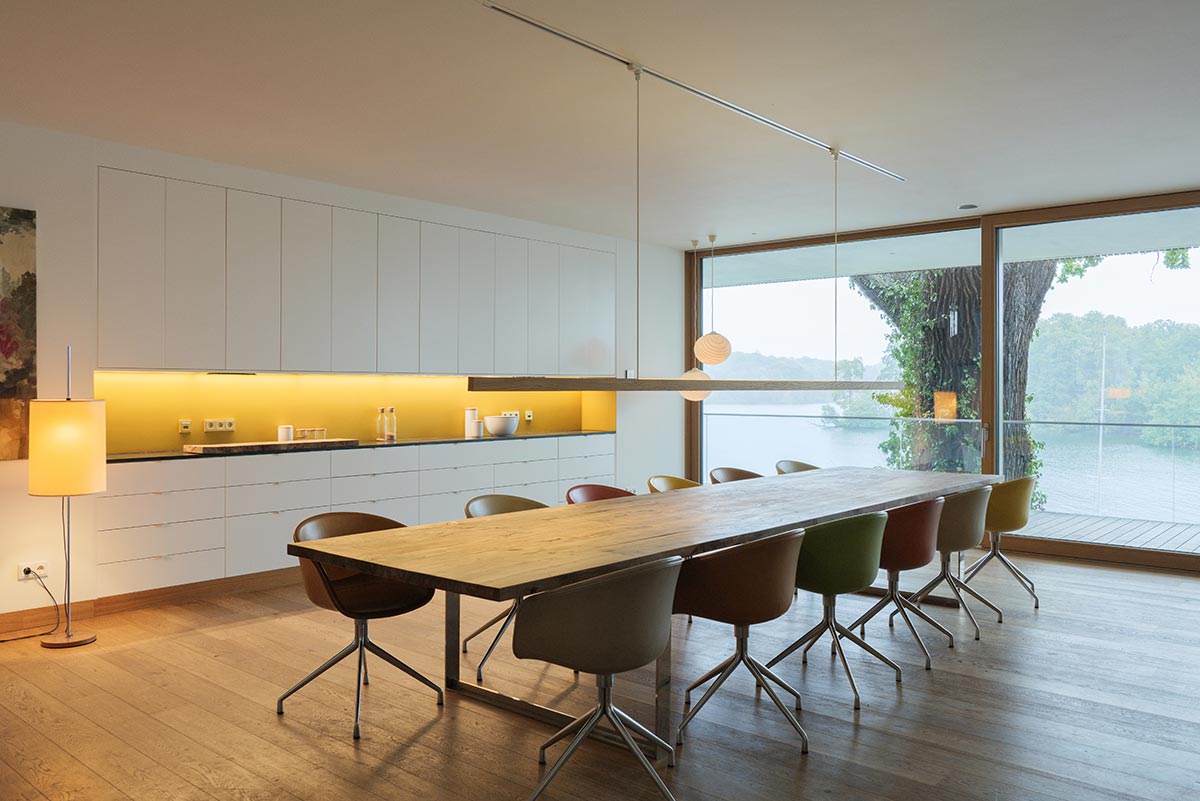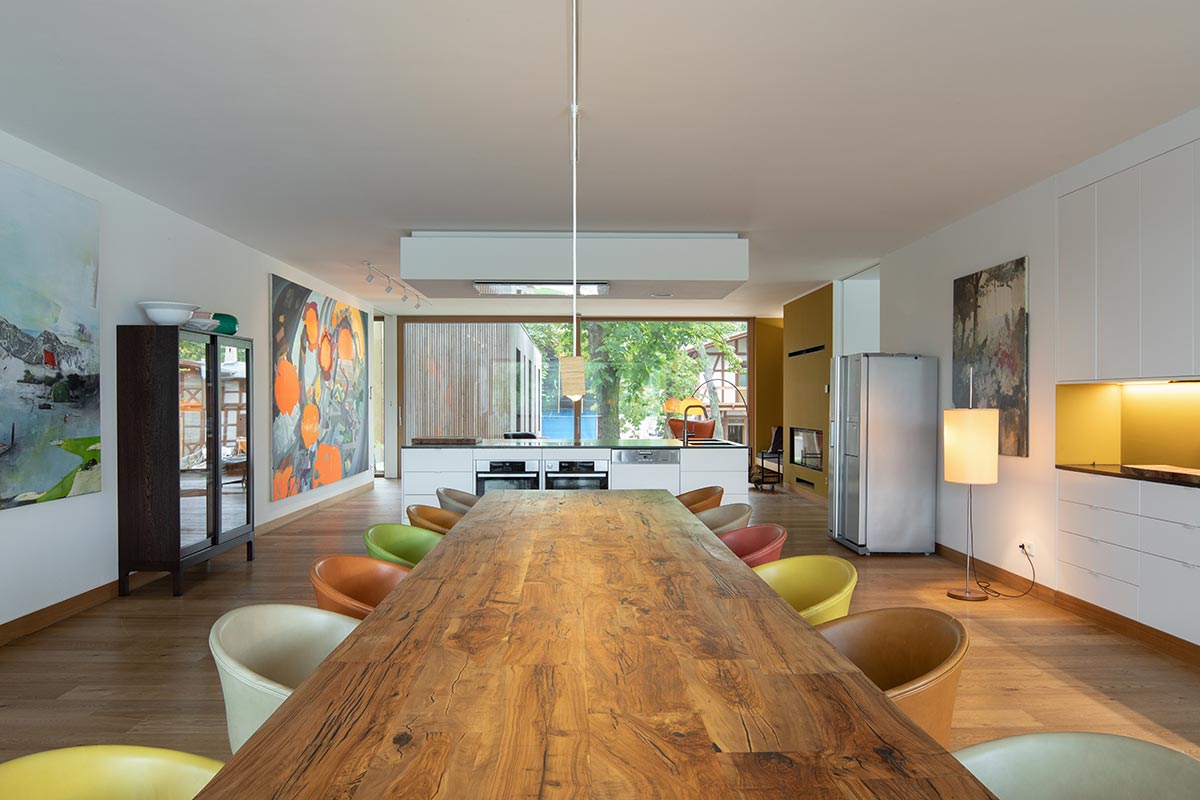 Large oak wood sliding panels offer a panoramic view of the water. "This provides an indescribable quality of living", says Zwick. "At breakfast time you already see grey herons and swans passing by at eye level and in the evening here and there you will see otters waddling through the shallow water."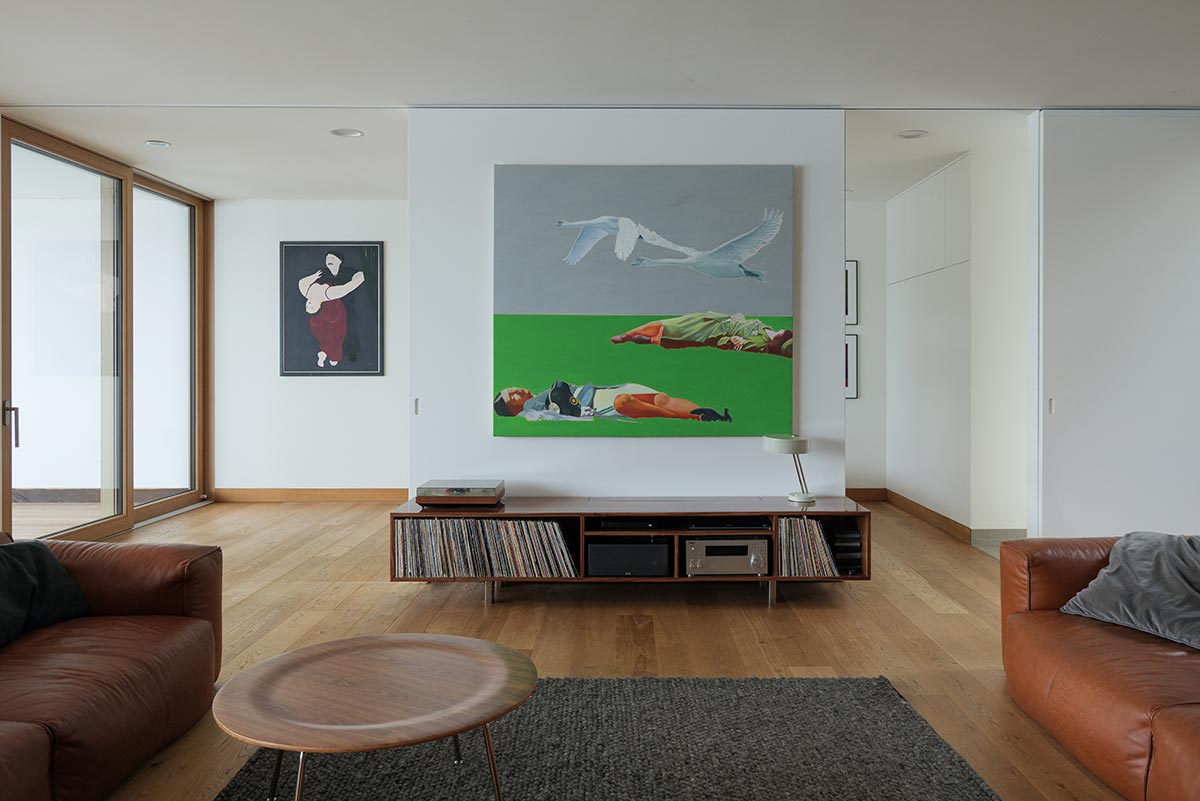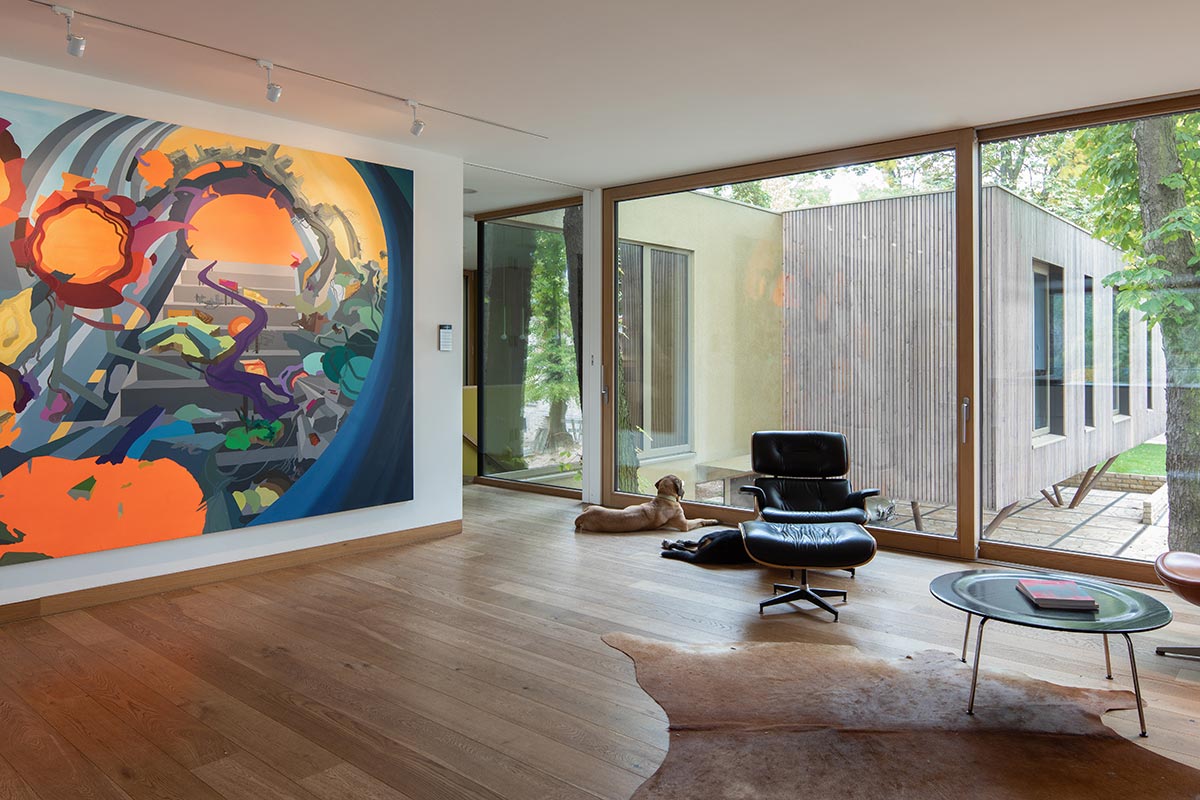 A large kitchen and dining area with a fireplace, seating area and long olive wood table, form the focal point of this house; it's where the family of eight gathers to eat. It is also here that the two big dogs, Schröder and Tilda, have discovered their favourite spots, where they sit for hours by the fireplace. Those are some lucky doggos!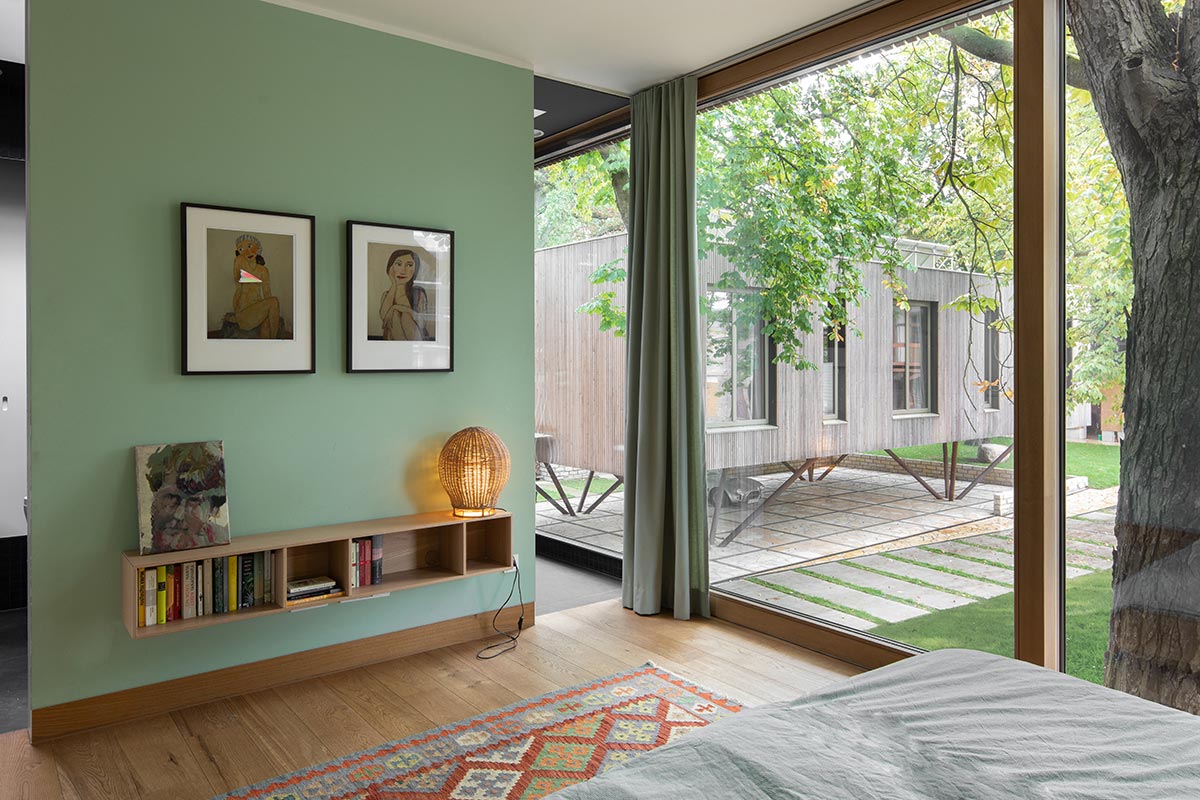 The architect made allowances for the owner's life circumstances evolving. There are three main sections of the house that can easily be separated into three separate units. "Who knows, perhaps we even start a really nice pensioner´s shared living community or even a multigenerational house. Everything is possible," says Zwick.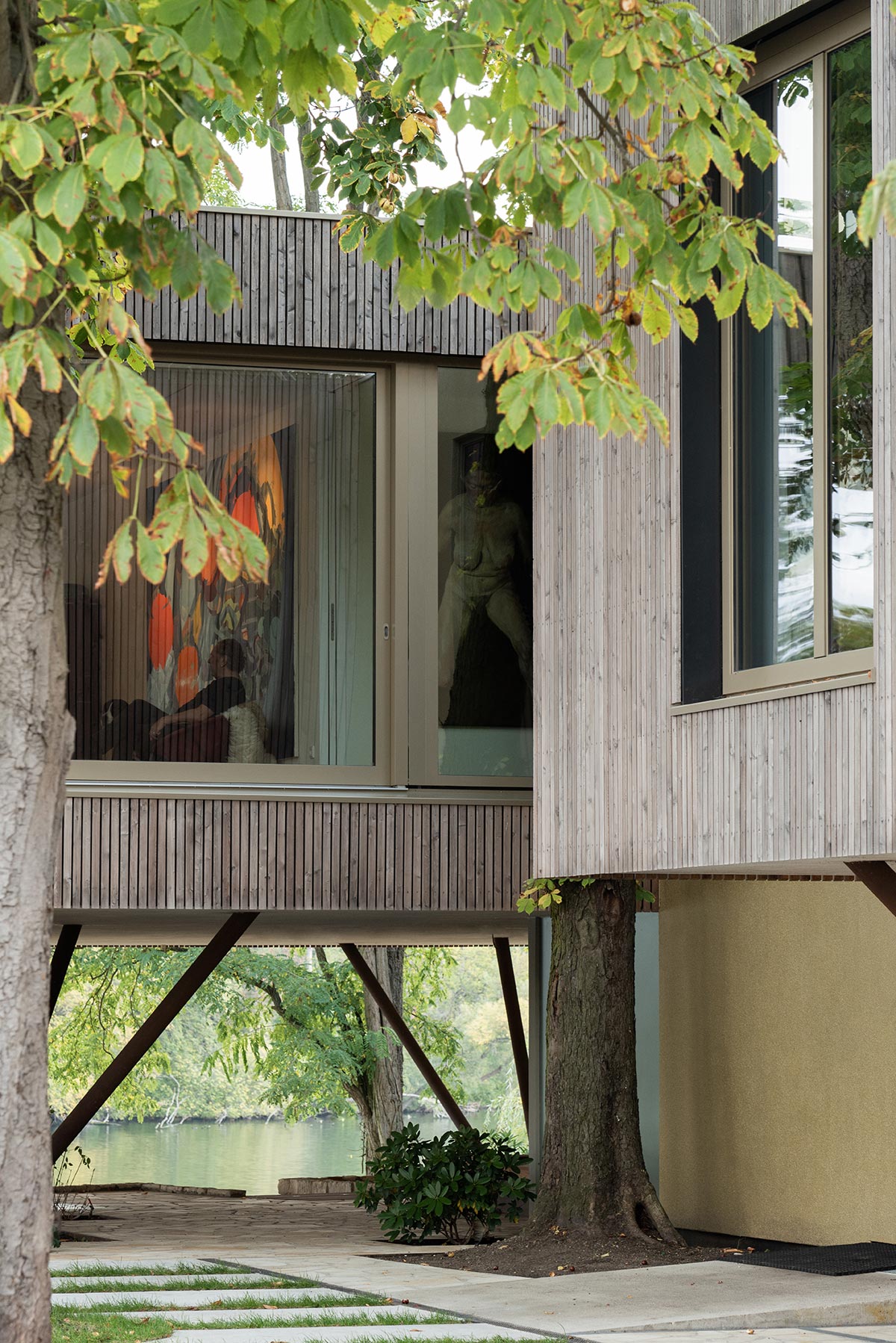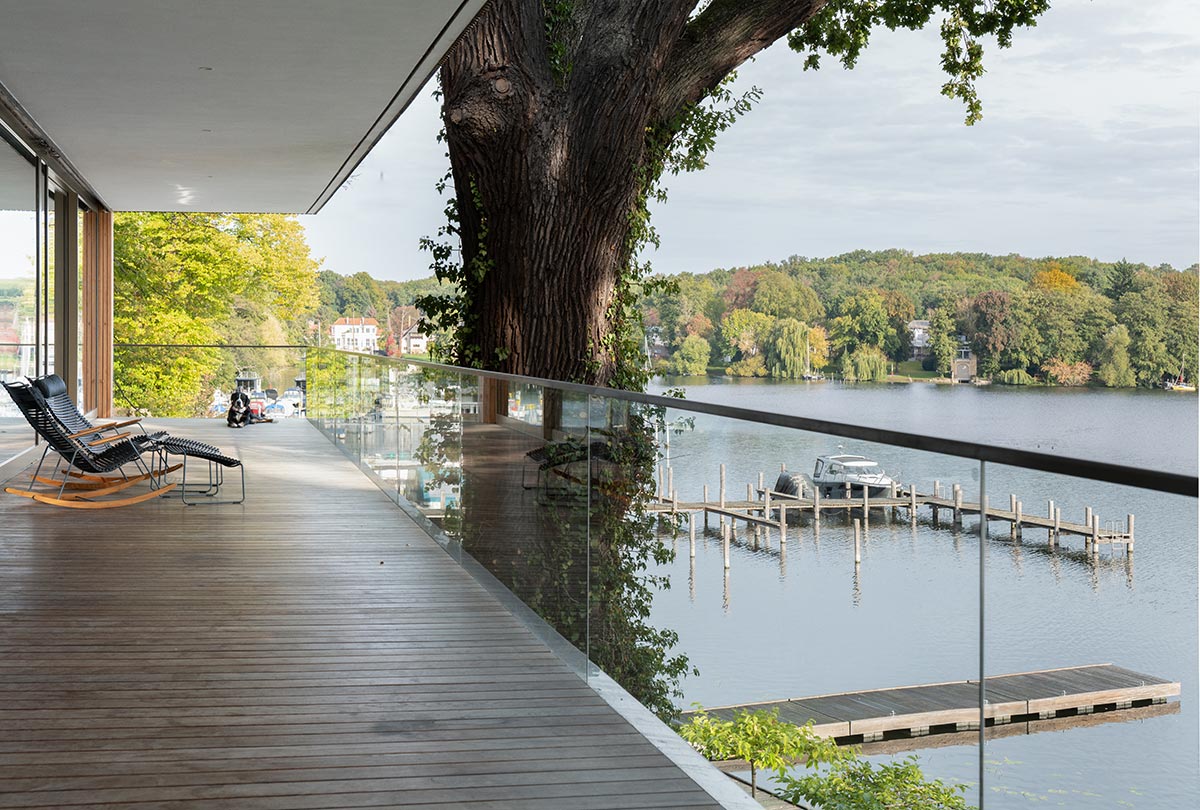 The design of Haus am See revolves around creating a contemporary home for a large family, that would make a perfect oasis within a busy Potsdam setting.
Project: Haus am See
Architect: Carlos Zwick Architekten
Location: Potsdam, Germany
Type: New Build
Photography: José Campos