Often when building or renovating a home, when space is a premium commodity, the laundry is one of the first areas to suffer. 
Whether your laundry resembles more of a cupboard, or a full, luxe walk-in room with a bench and drying space and storage for your bazillion cleaning implements and products, here are four design factors to consider when planning your laundry. 
To see the fabulous but functional finished product from when Lucy and Jonno overhauled their laundry in 2020, head here.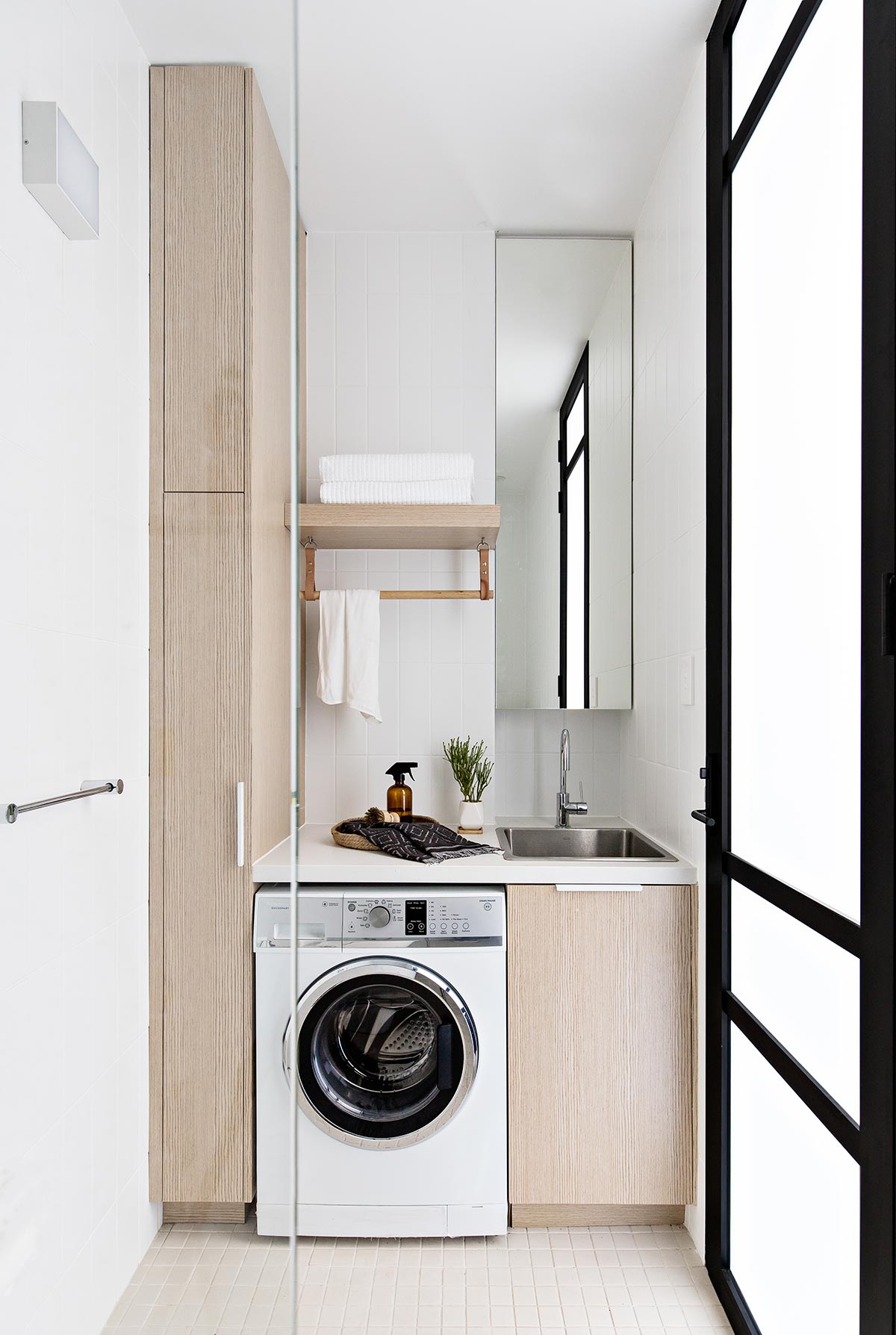 Ventilation
A boring, but very necessary factor. Things can, quite literally, get steamy in the laundry. Have you seen how much water a condenser dryer collects?! If you're using a dryer, you need to think about where that moisture is going to go. A condenser dryer is one option, otherwise, you need to be able to vent the dryer to the outside of your home. This may influence where in your home's floor plan you put your laundry.
Stacking your appliances
Appliance stacking is a fast track to saving space. Remember you can stack a dryer on top of a washing machine, but not the other way around. It's important to remember if you are stacking appliances to always use a stacking kit. They secure your appliances, reduce vibration noise, and, as an added bonus, provides a small, pull-out bench space. Brand-specific stacking kits are available from around $120. 

Storage
Storage is such a huge factor in any home. And when you think of things that need to be stored, either for everyday use or only occasional use, there's a good chance a well-designed laundry cupboard could be the perfect home for it. From cleaning products and vacuum cleaners, mop, broom, and buckets, to ironing board and iron (do people still use those?!) the laundry is a practical place for all of these things to be stored. 
If your laundry is also acting as a boot or mudroom of sorts, think about adding storage for coats, shoes, umbrellas etc. If you live in a cool or wetter climate, a drying cupboard can be a godsend.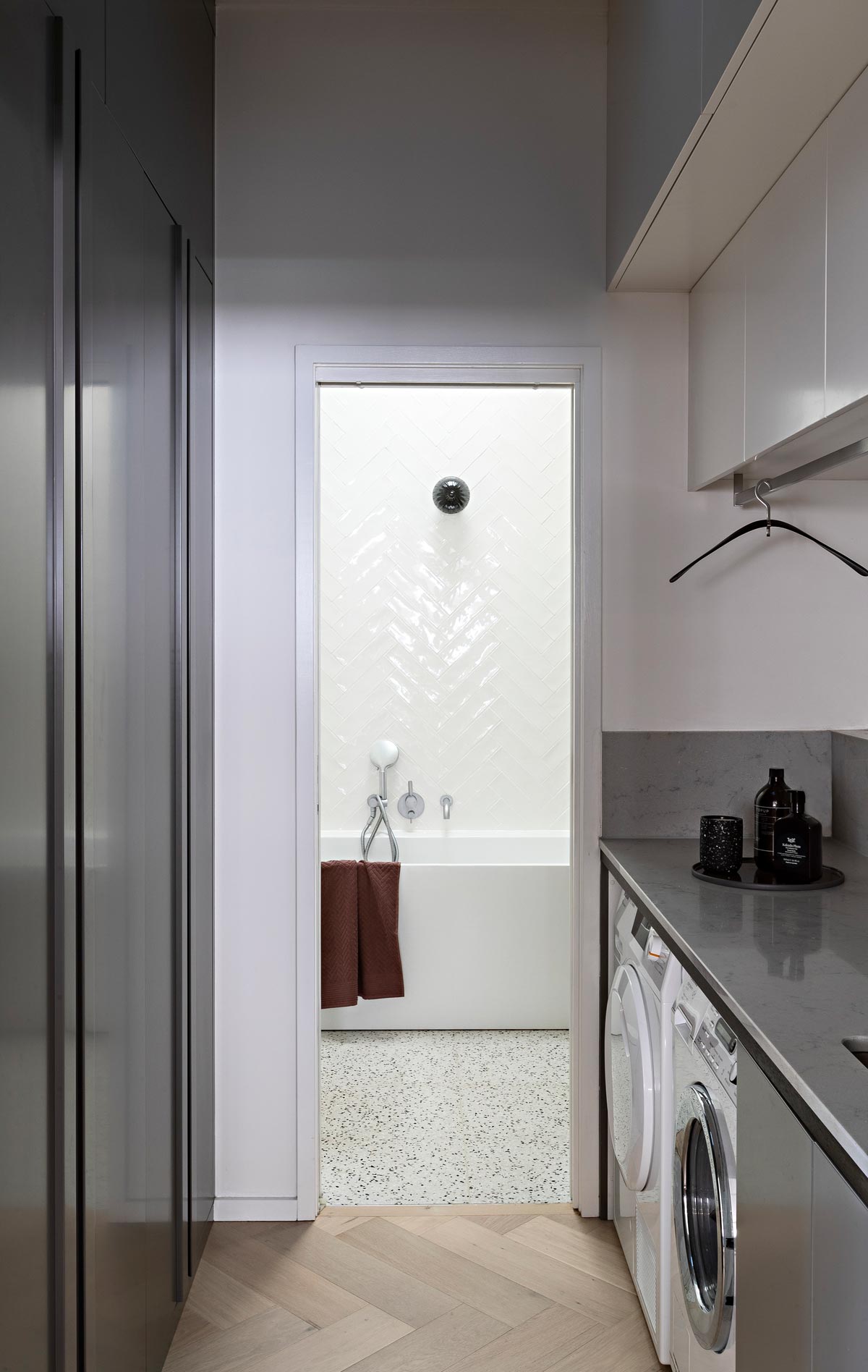 Bench space
Have a think about how you like to use your laundry. If you're anything like me. Washing goes into the laundry and sits there for four days. It gets washed and brought back in to sit in the laundry for a further four days. While this behaviour shouldn't be encouraged, having a good amount of bench space can help keep things tidy. We recommend making sure it fits at least two washing baskets on top, and is high enough to fit your appliances underneath – crucial.
To watch our own laundry renovation…
Photography: Jonno Rodd