Located in Melbourne's Carlton North, the Lygon Street house by Foomann Architects is a project that enables communal living and provides affordable housing for the inner city. By embracing shared living, this build aimed to recreate the most appealing elements of communal living in a more sophisticated living environment. The location presently includes two separate structures that are connected by a common garden.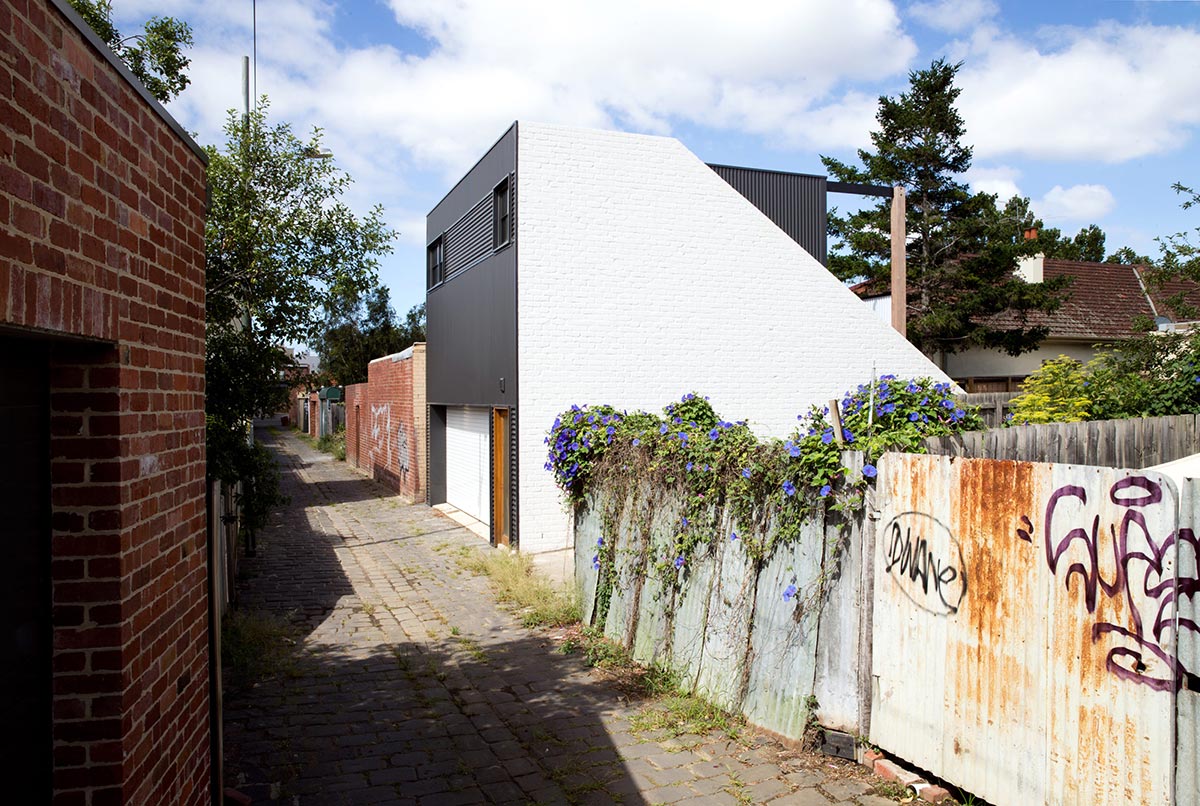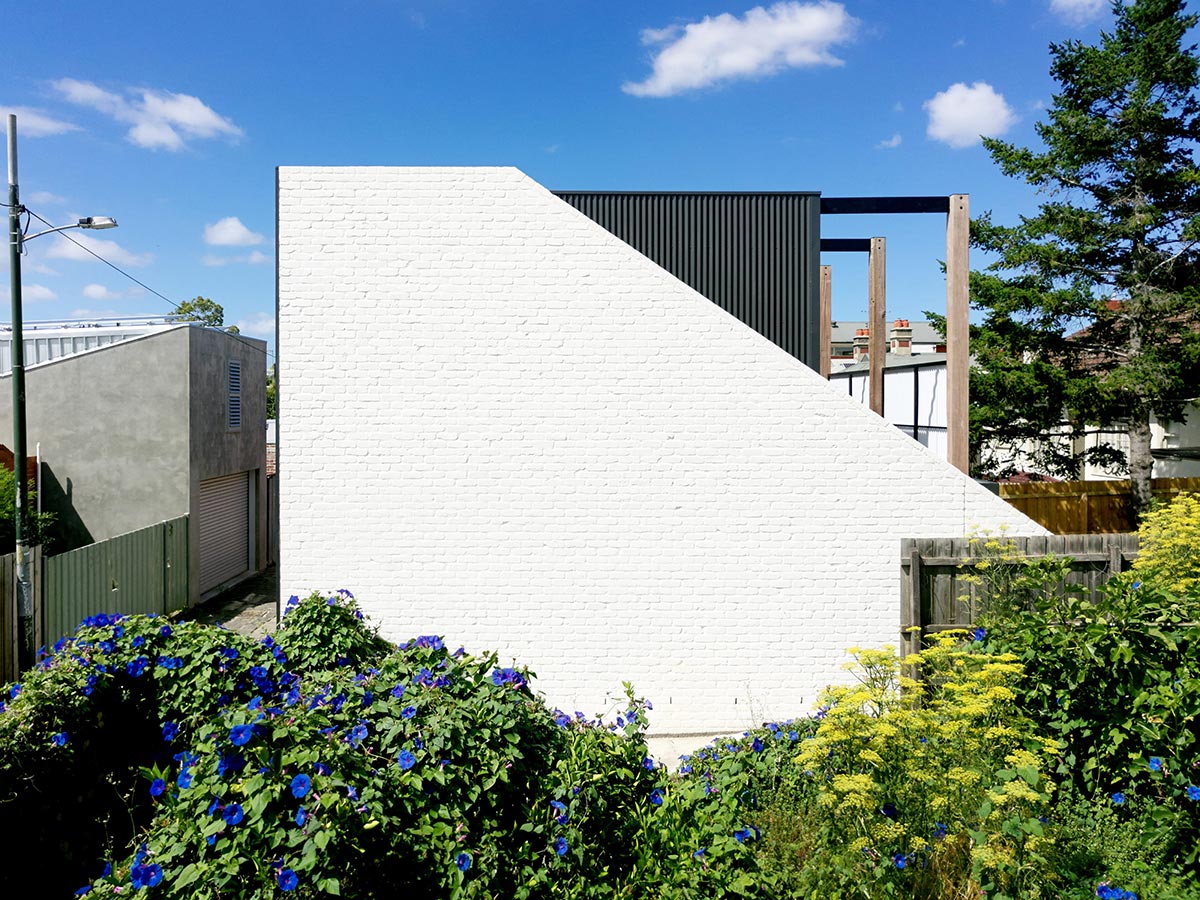 Due to the increasing cost of home ownership in the inner city, strategies to offset the cost through shared living arrangements are becoming increasingly common. The clients previously lived in shared houses with friends, so they wanted to create an atmosphere similar to those they experienced by adding more housing to the site.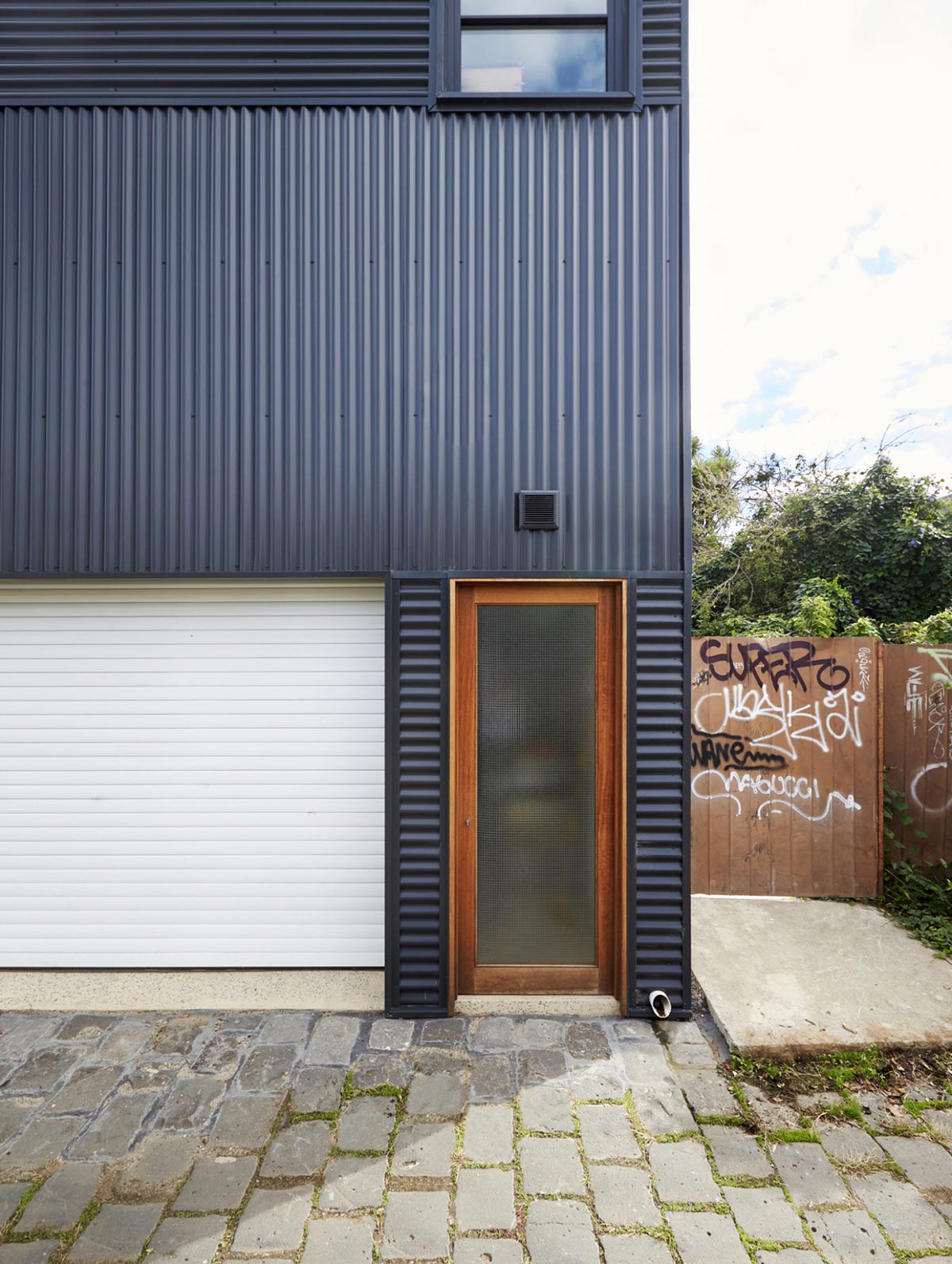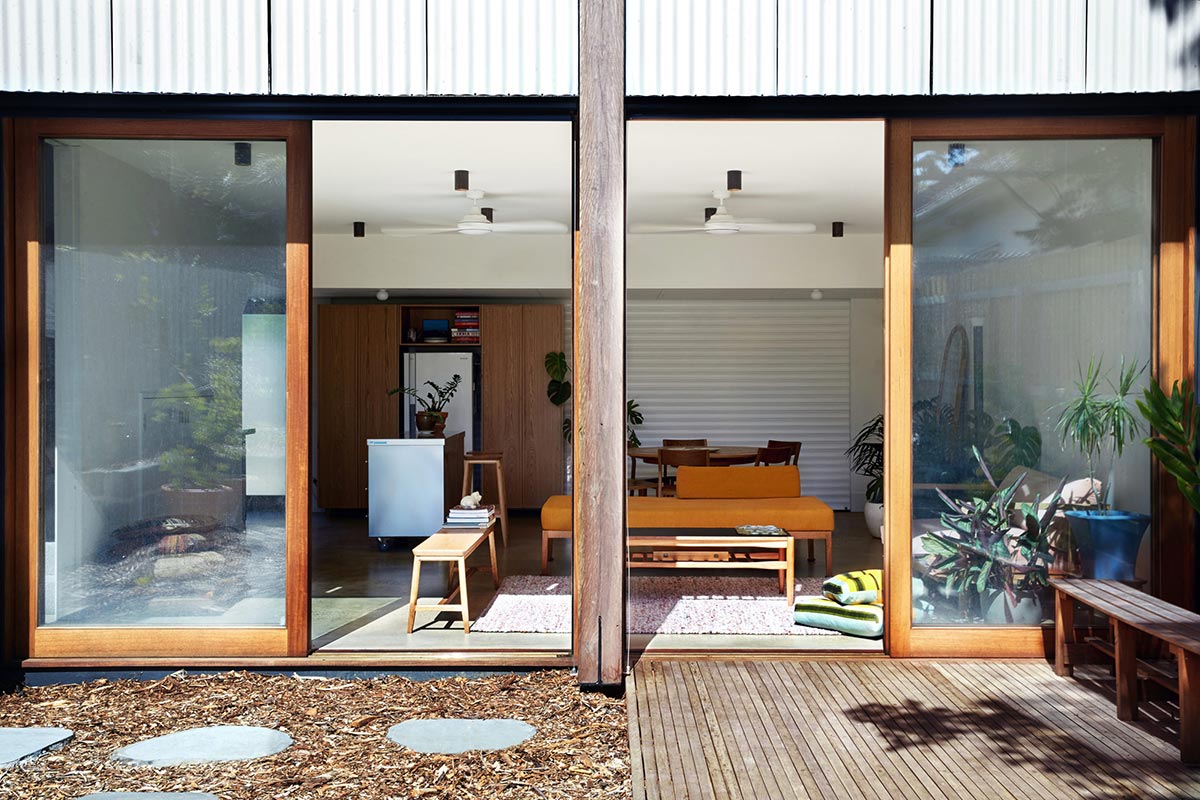 A simple design has been chosen for the new house, keeping it in tune with the surrounding environment. This overall design theme is elevated by details such as the slanted walls and the use of different elements for contrast. Material choices for both the interior and exterior are simple; a white brick wall contrasts with dark corrugated skin.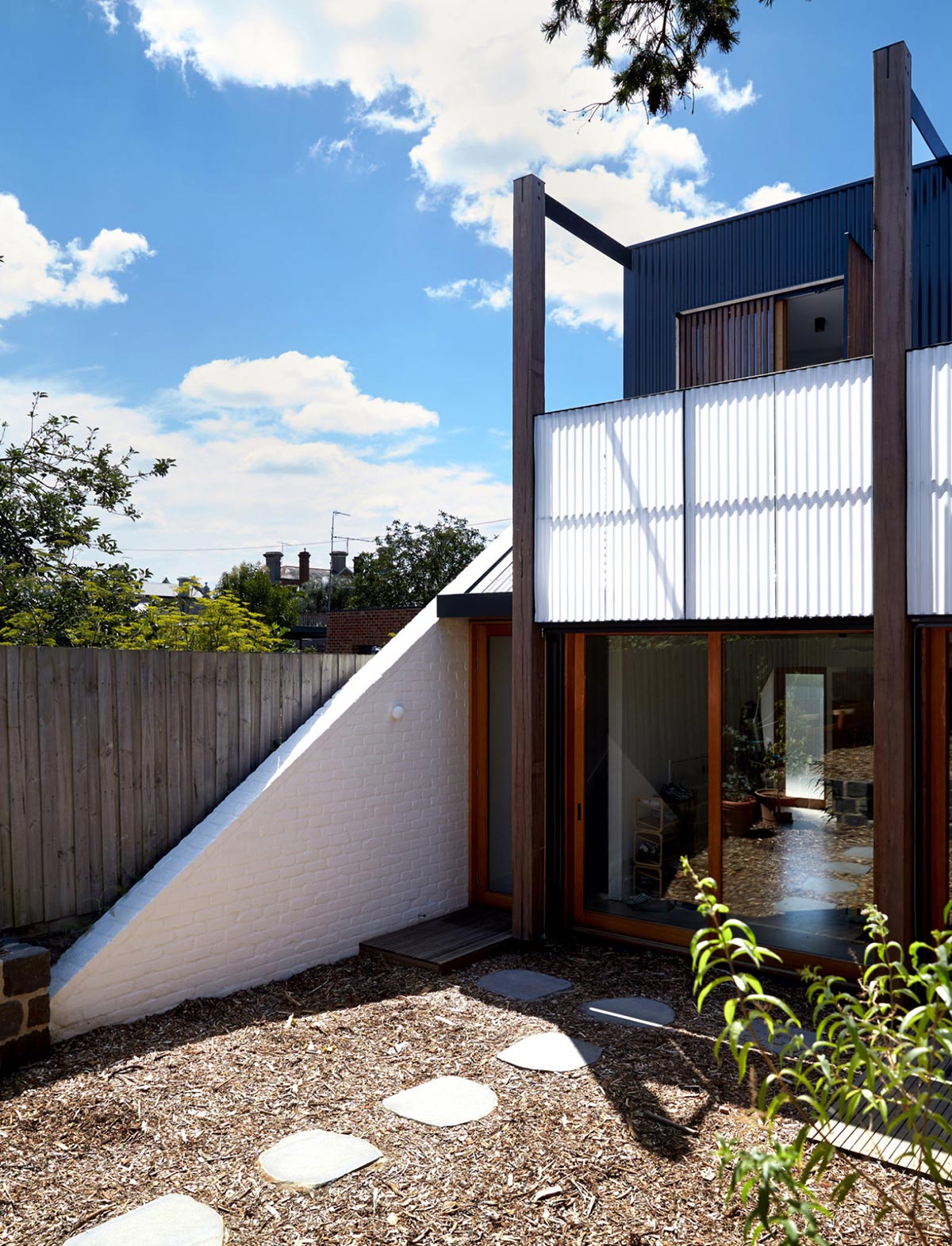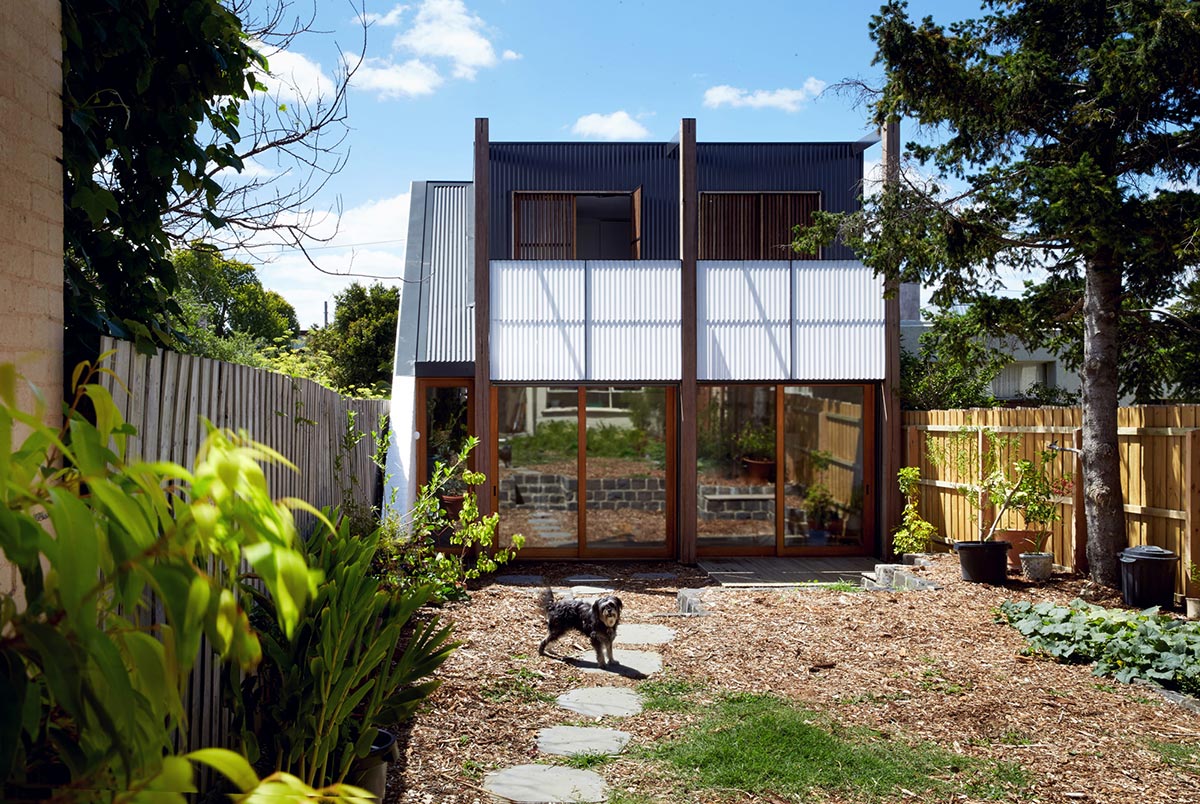 The flexible and sustainable design makes the new building able to increase the density of the site, thereby reducing the footprint of each individual. There is the option of using the upstairs spaces as one or two bedrooms.
Despite its robustness (it could be used as a garage, after all), the downstairs space feels very livable. Insulation in the garage door enables it to be as effective as a living space. As opposed to many other basements, this one lacks fixed joinery, making its use as versatile as possible.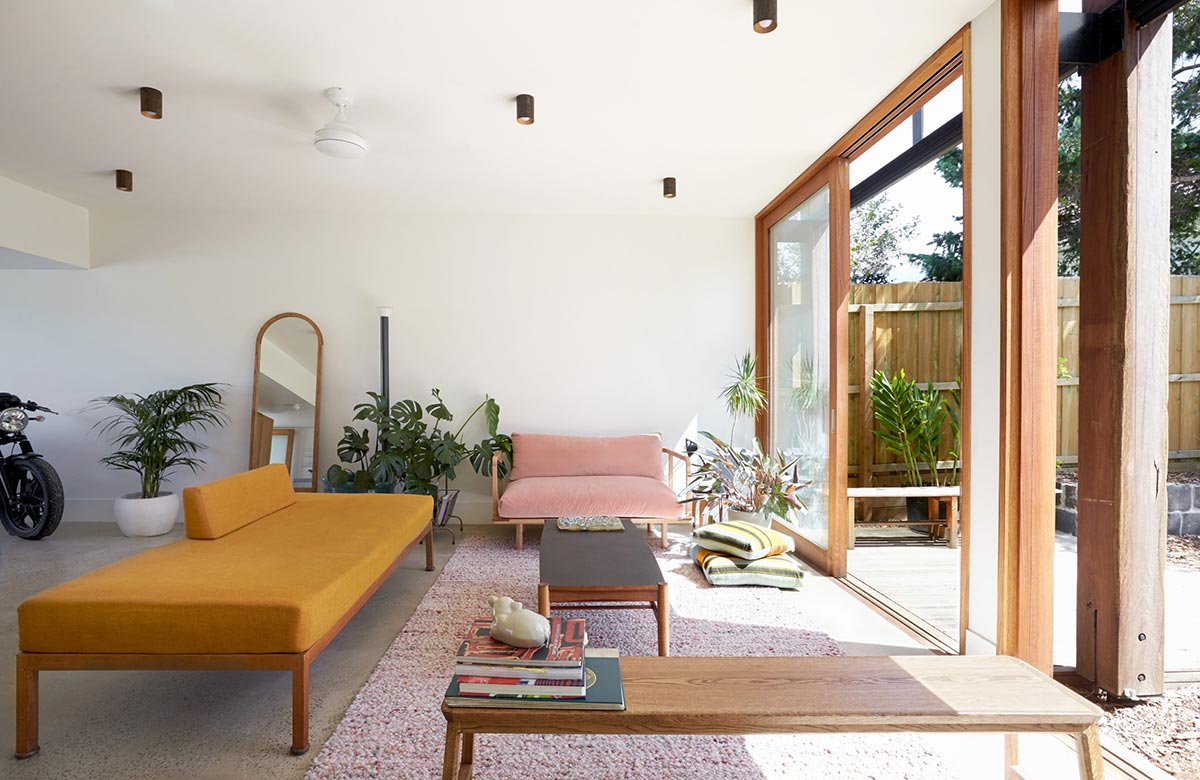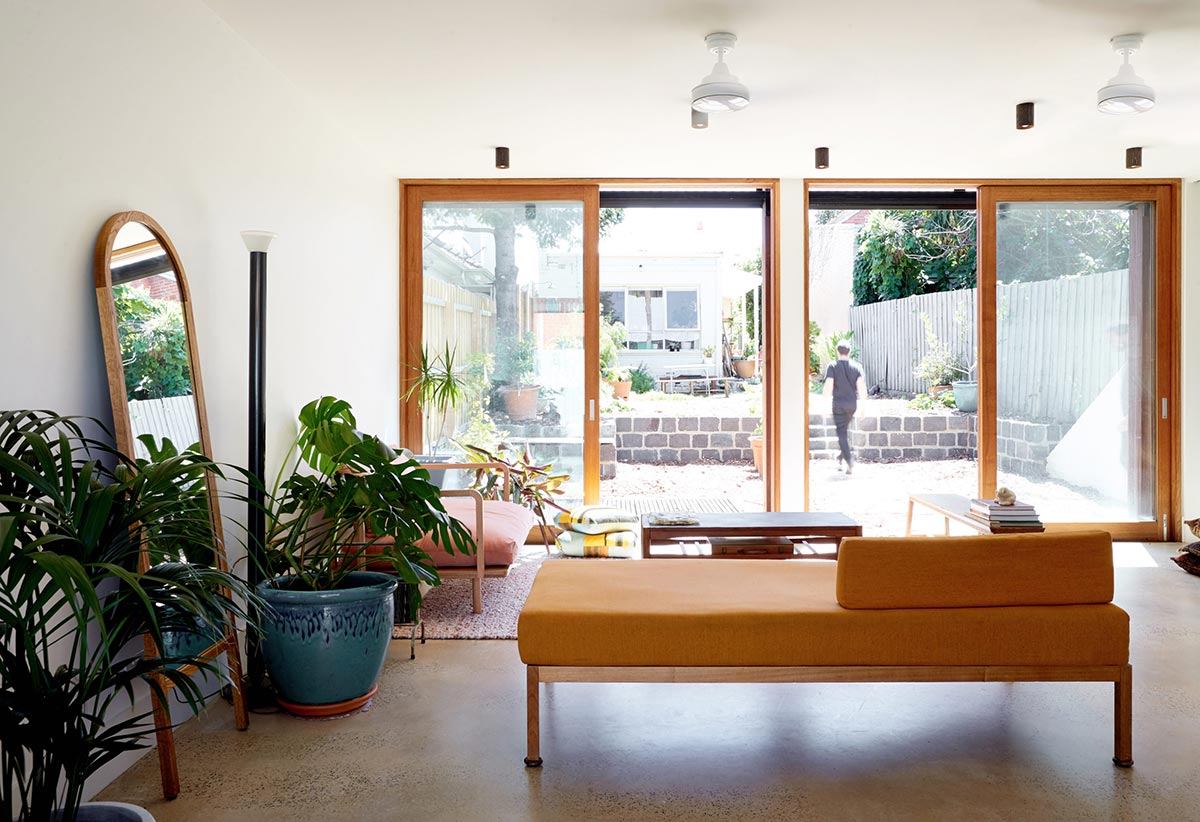 An existing step in the garden between the two buildings provides seating but could be utilized to create a border in the future if more autonomy is needed.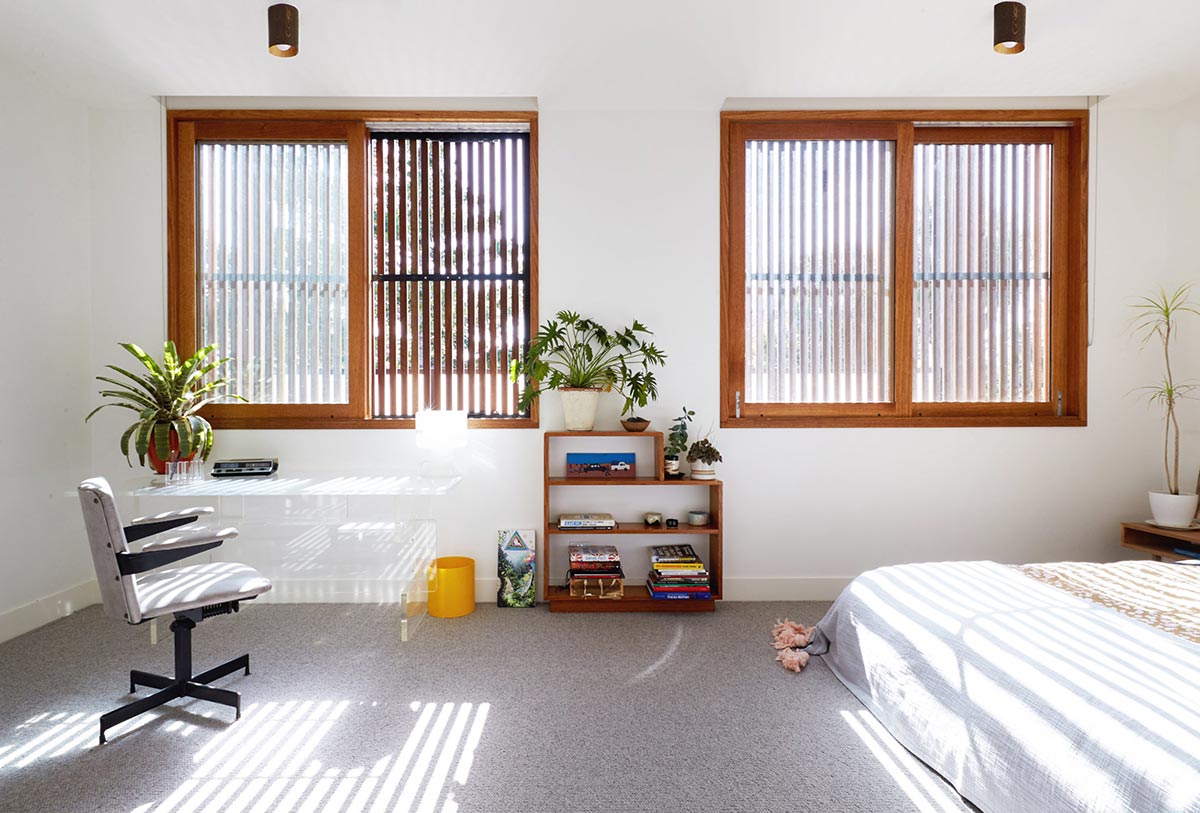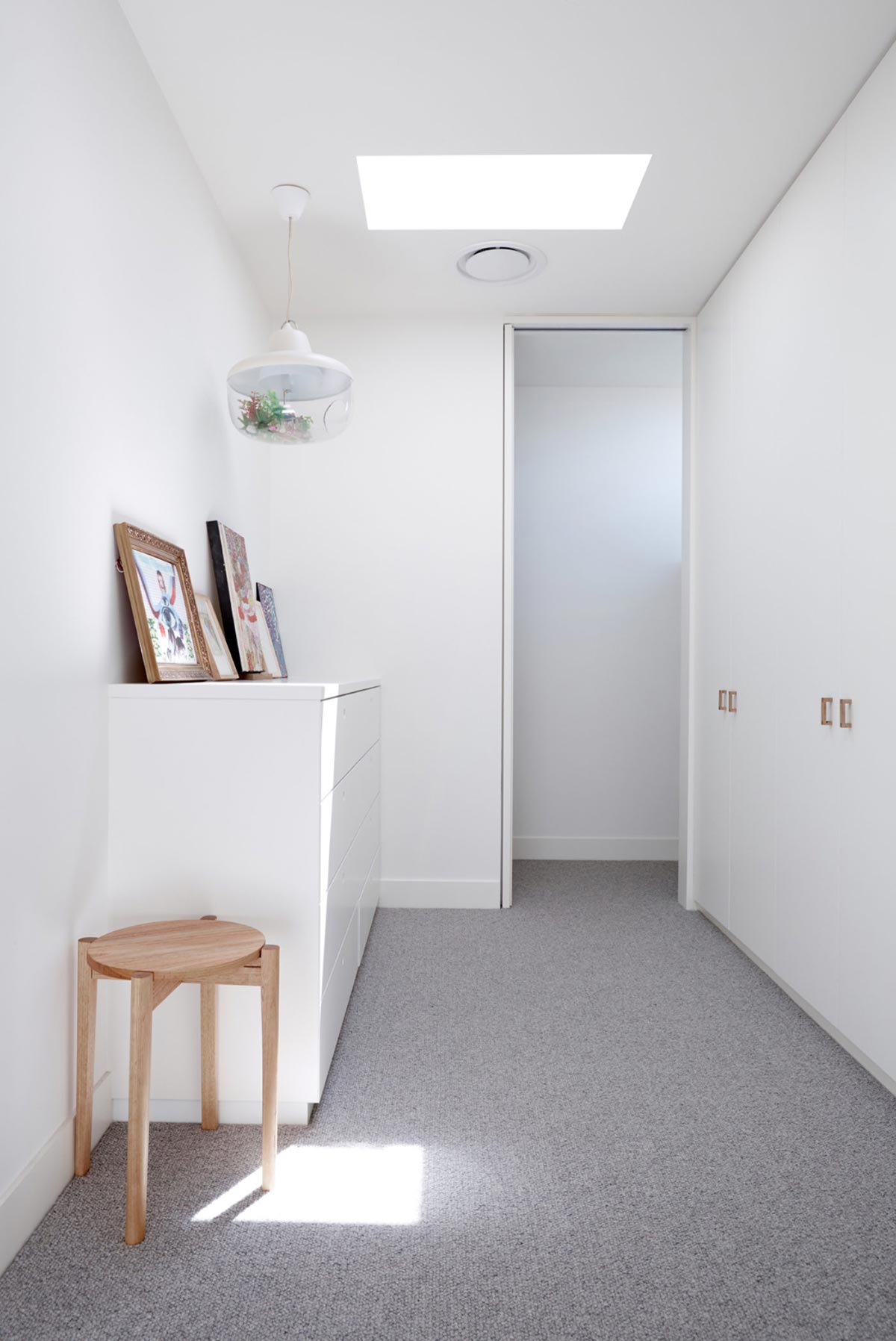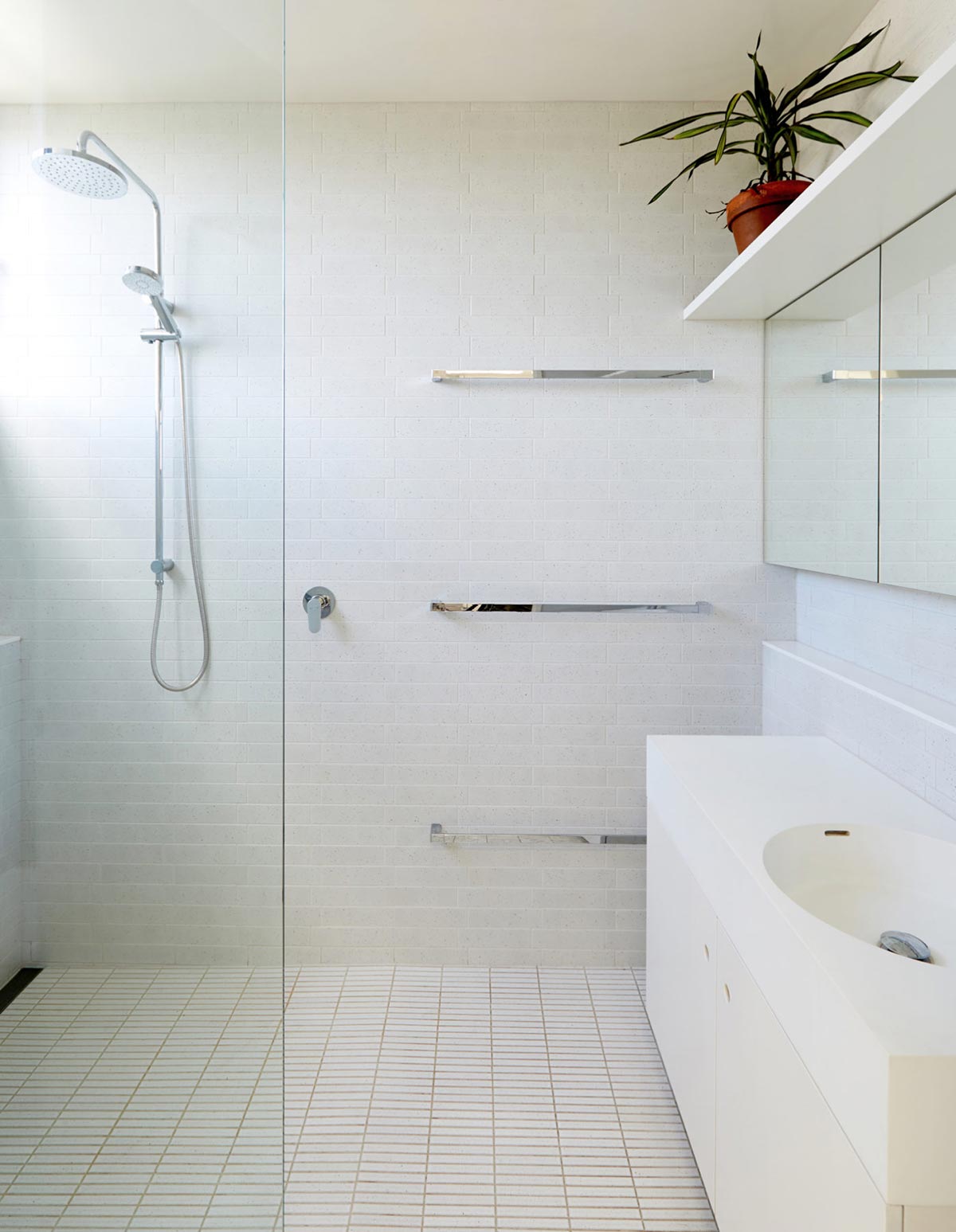 Both of the houses share a backyard, which is a great place for the residents of both households to socialize and interact. The clever experiment gives us a glimpse of what we may see in the future – an economical, robust building that highlights communal living while being low-impact.
Project: Lygon Street
Architect: Foomann Architects
Builder: Visioneer Builders
Stylist: Esme Parker
Location: Melbourne, Australia
Photography: Willem-Dirk du Toit