Fitzroy House is a renovation and extension project to an existing single fronted terrace house in inner-city Melbourne. The goal of this project was to create a comfortable urban home for the clients and their family. Through clever design, this project by Mitsuori Architects shows how a small space can be turned into a beautiful and functional home.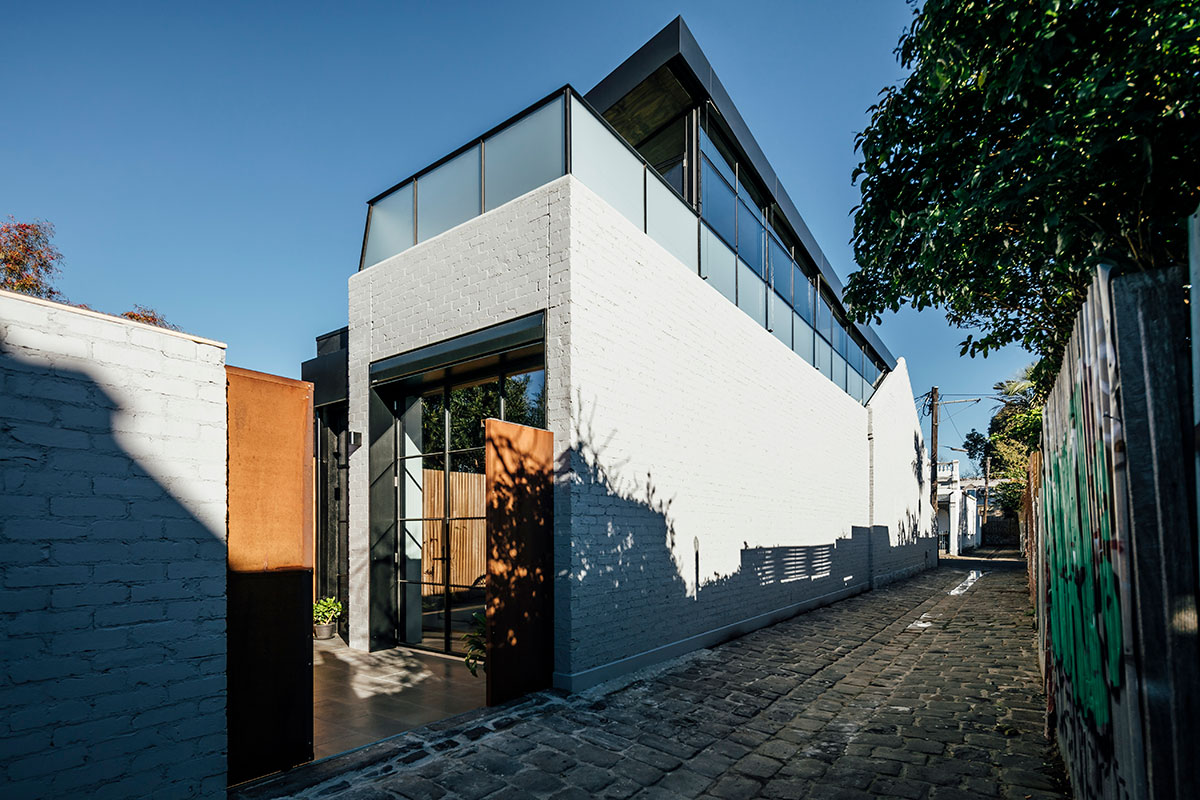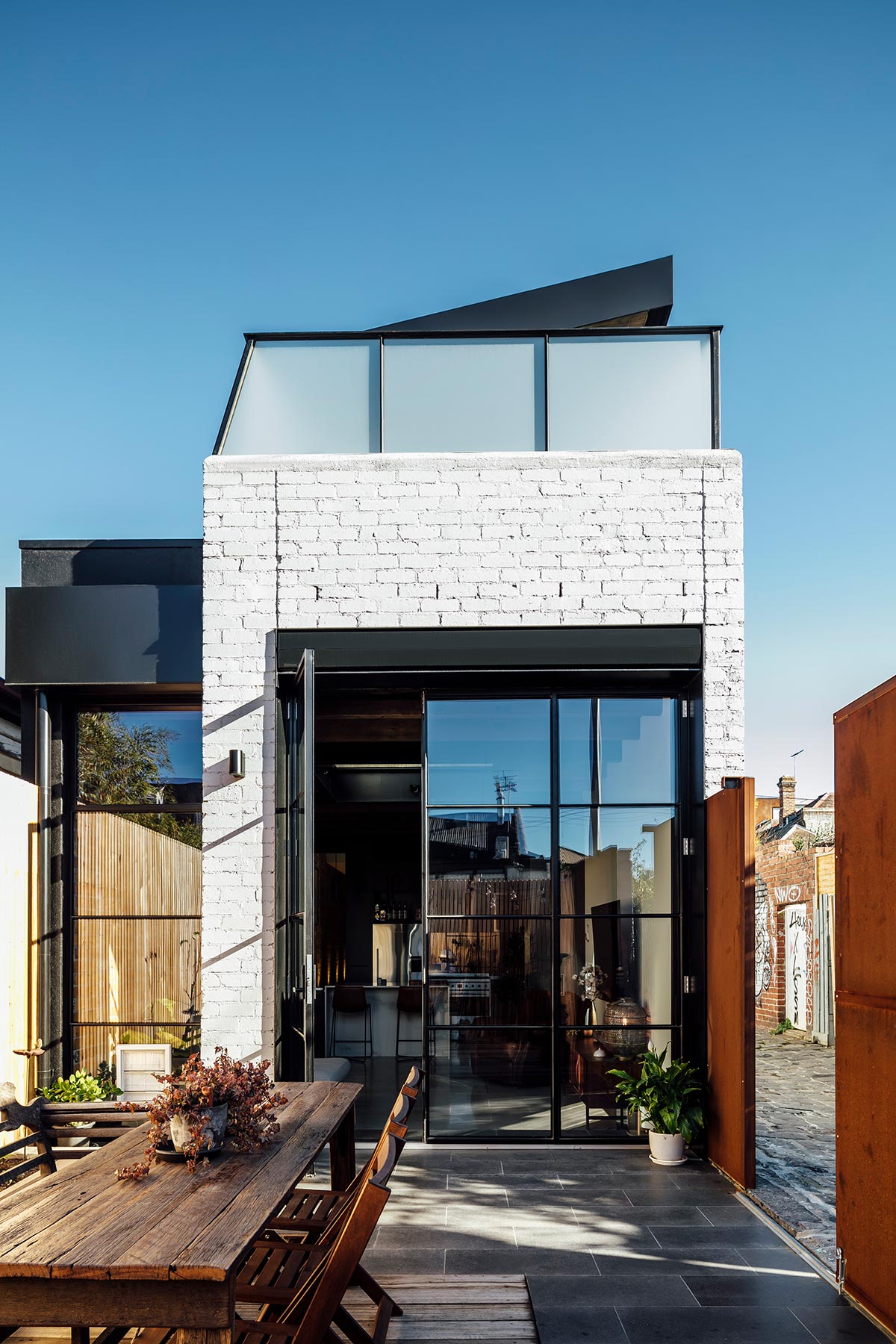 "Our challenge was to transform a compact terrace house into a functioning family home. As the heritage fabric of the building had been heavily modified over the years, we had the unique opportunity to entirely redefine the spaces within this building." – Mitsuori Architects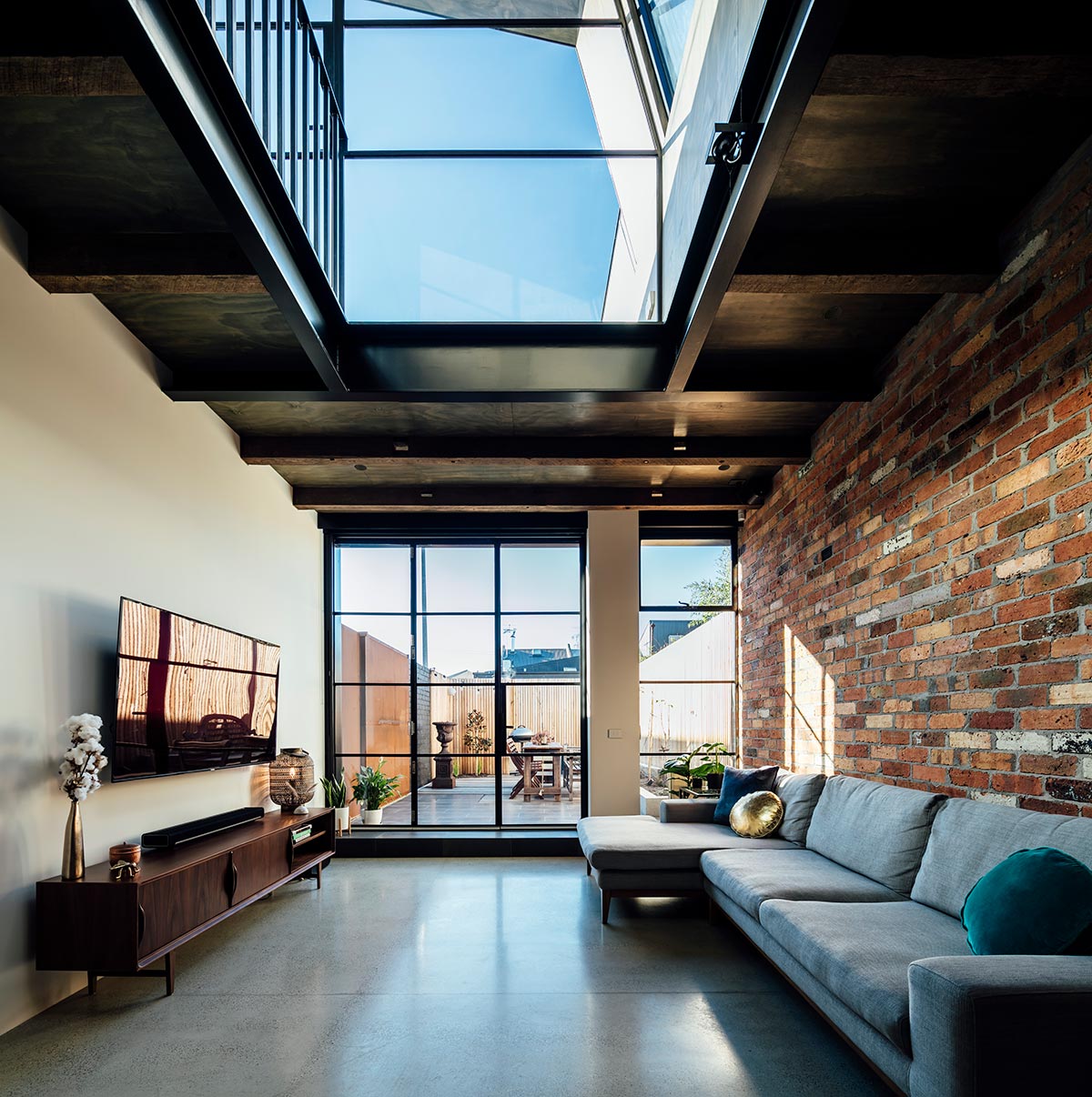 With their two grown-up children, the owners intended to create a quirky yet comfortable urban home.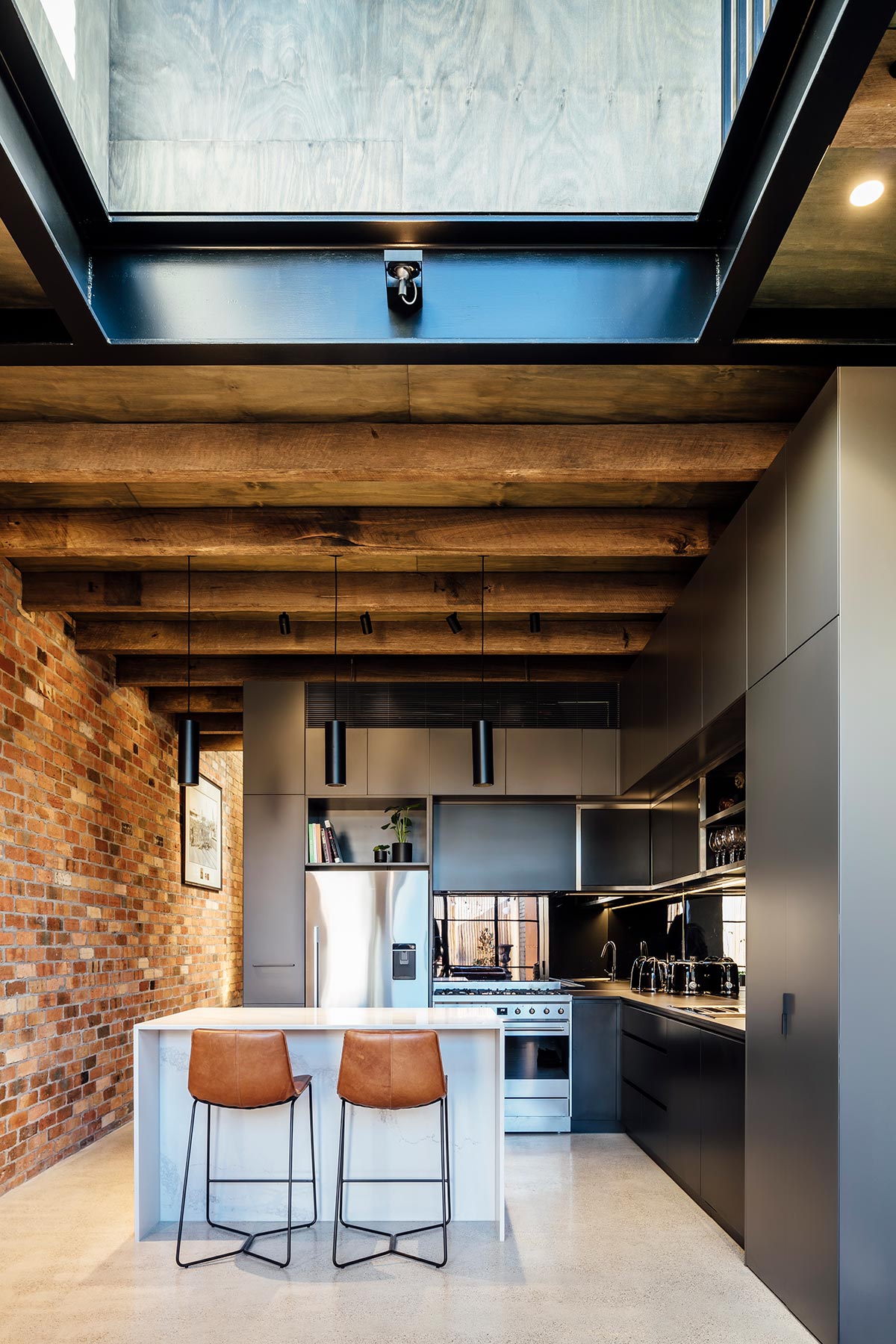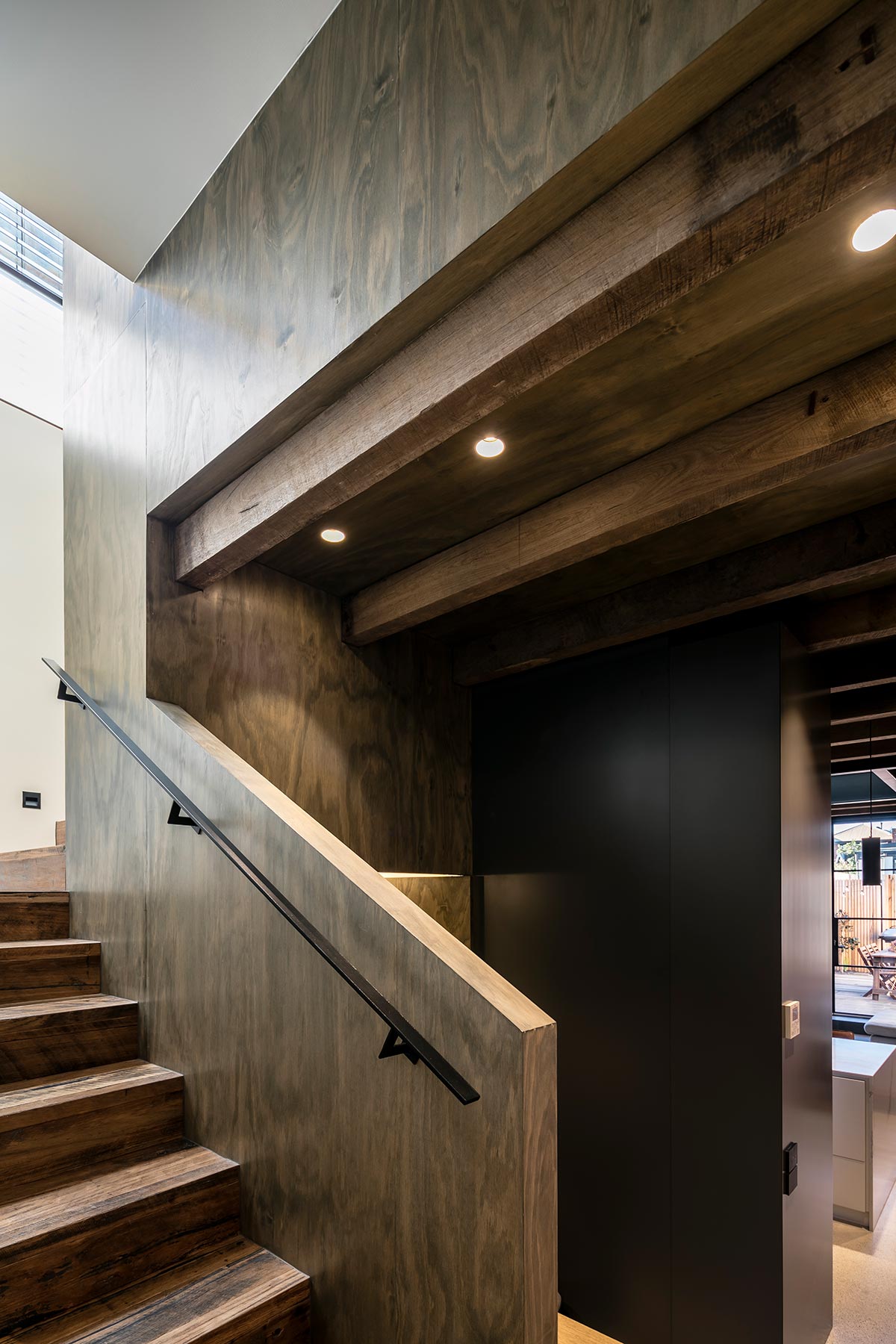 Every new area is intended to give off an atmosphere of comfort and space. The proportions of the house were also carefully considered to make sure every inch of its small footprint is utilised. Not only did these renovations allow natural sunlight to flood through the interiors, but they also made the house more livable by allowing for better ventilation.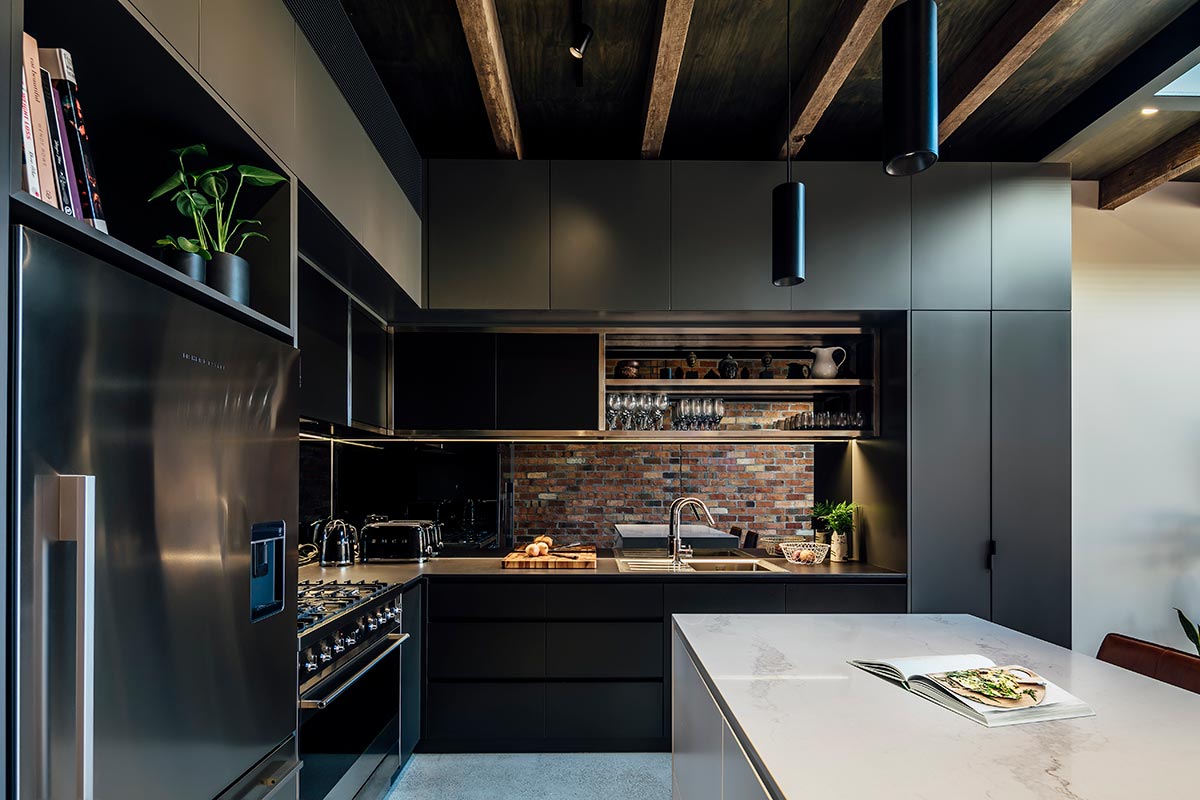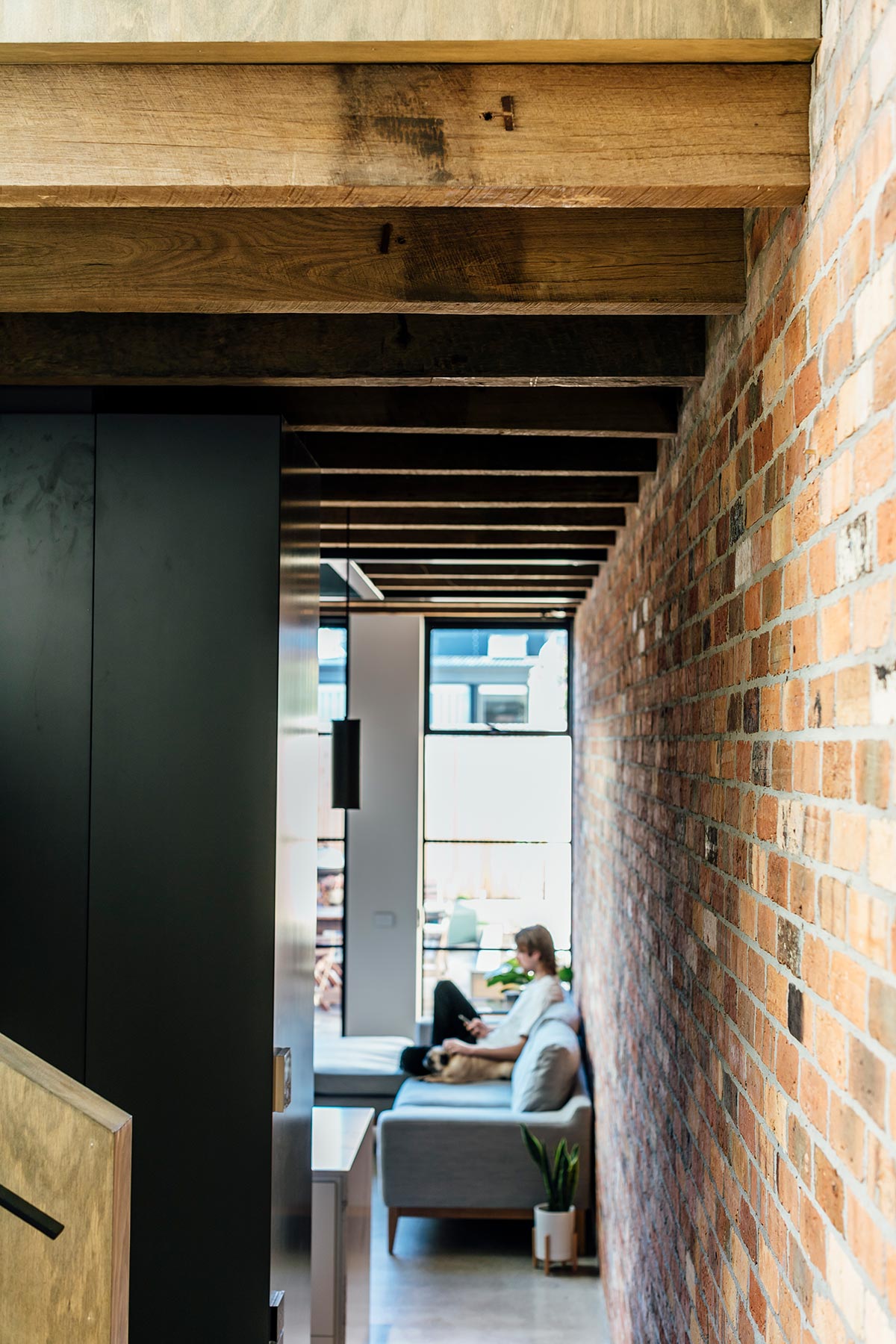 As a reflection of the client's passion for timber and connection to the timber industry, the building's structure included recycled timber beams. This creates a beautiful focal point in the kitchen.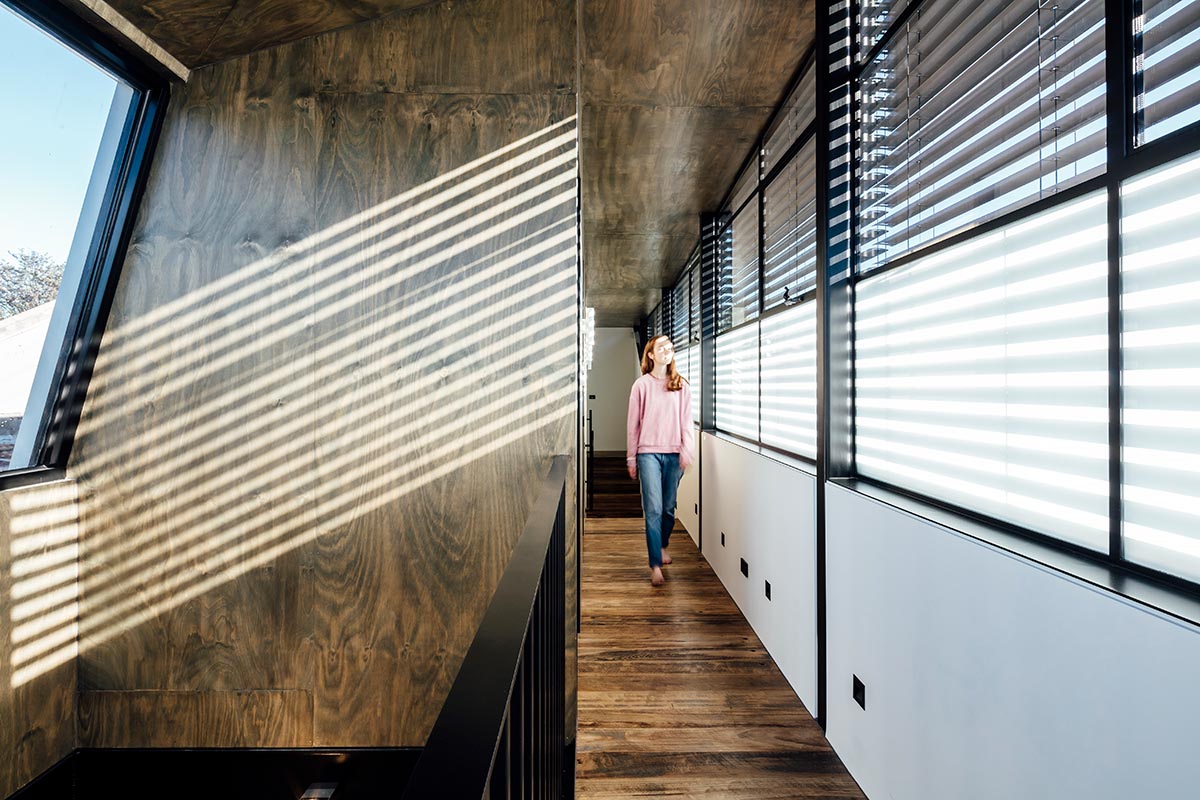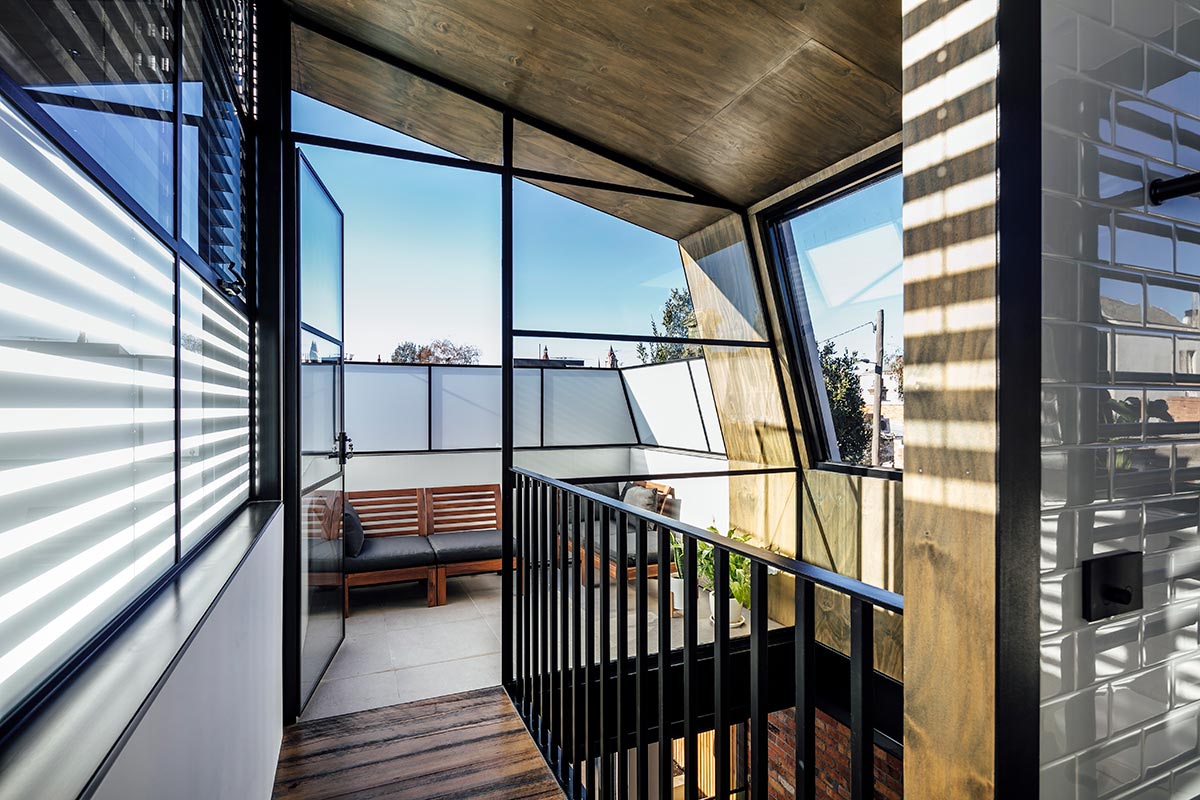 A large open living space dominates the central space of this house, framed by a sculpted plywood ceiling that rises above a two-storey void that lets an abundance of natural light stream in. A stunning visual feature inside the new living space can be seen in the reverse brick veneer, which provides not only a beautiful aesthetic but also a wall built with energy efficiency in mind.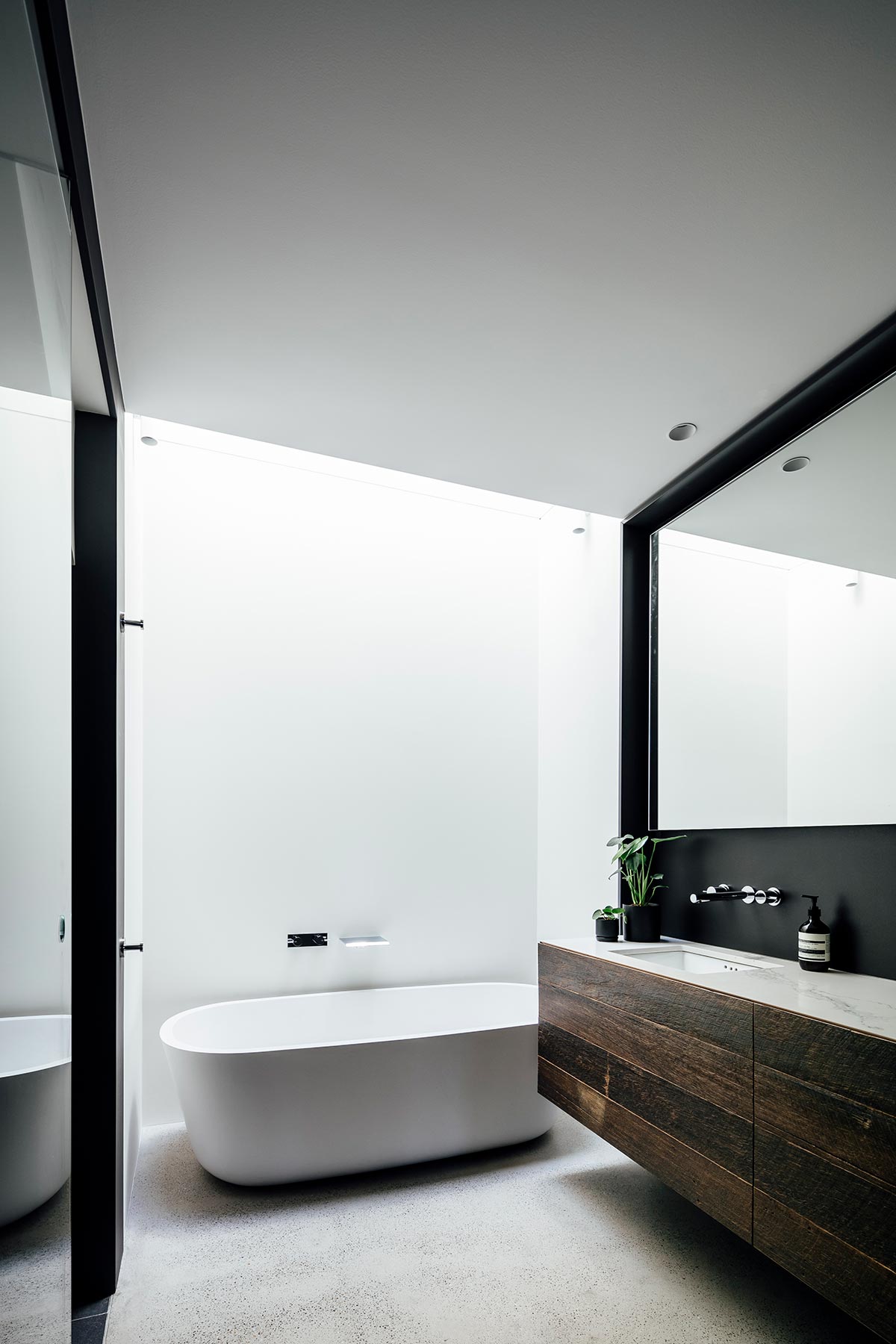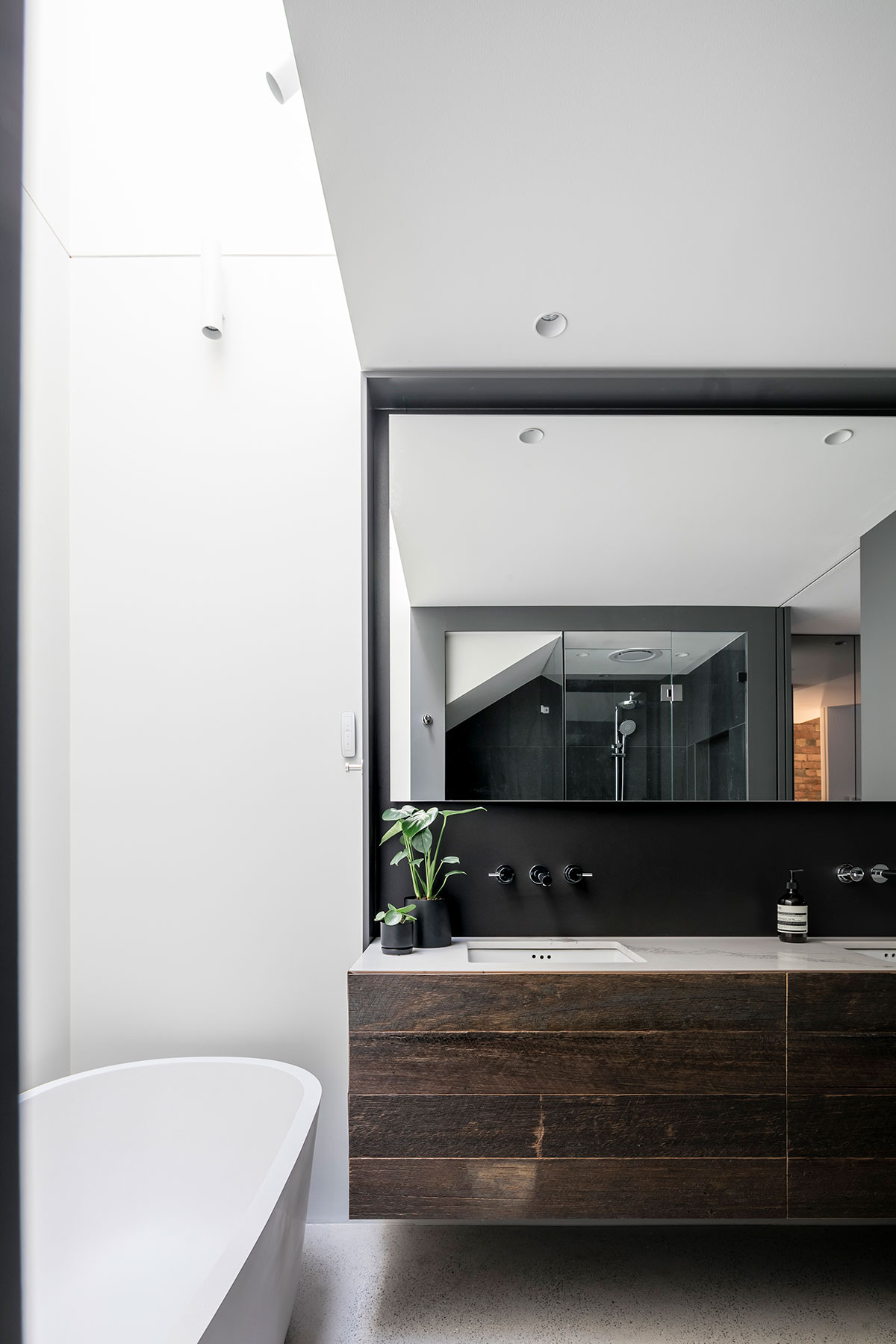 Mitsuori Architects' project at Fitzroy House pays homage to and celebrates the craftsmanship in the original building while also reinstating its functionality and aesthetics. Despite spatial constraints, this house demonstrates that a home can be functional, unexpected and deceptively spacious.
Project: Fitzroy House
Architect: Mitsuori Architects
Location: Melbourne, Australia
Type: Renovation
Photography: Michael Kai