Located in Brunswick, this home renovation and extension designed by Drawing Room Architecture aims to create a comfortable and sustainably efficient home for a young working family. What used to be dark, cramped, and cold is now light, bright, cosy, and highly energy efficient. Welcome to Brunswick Green!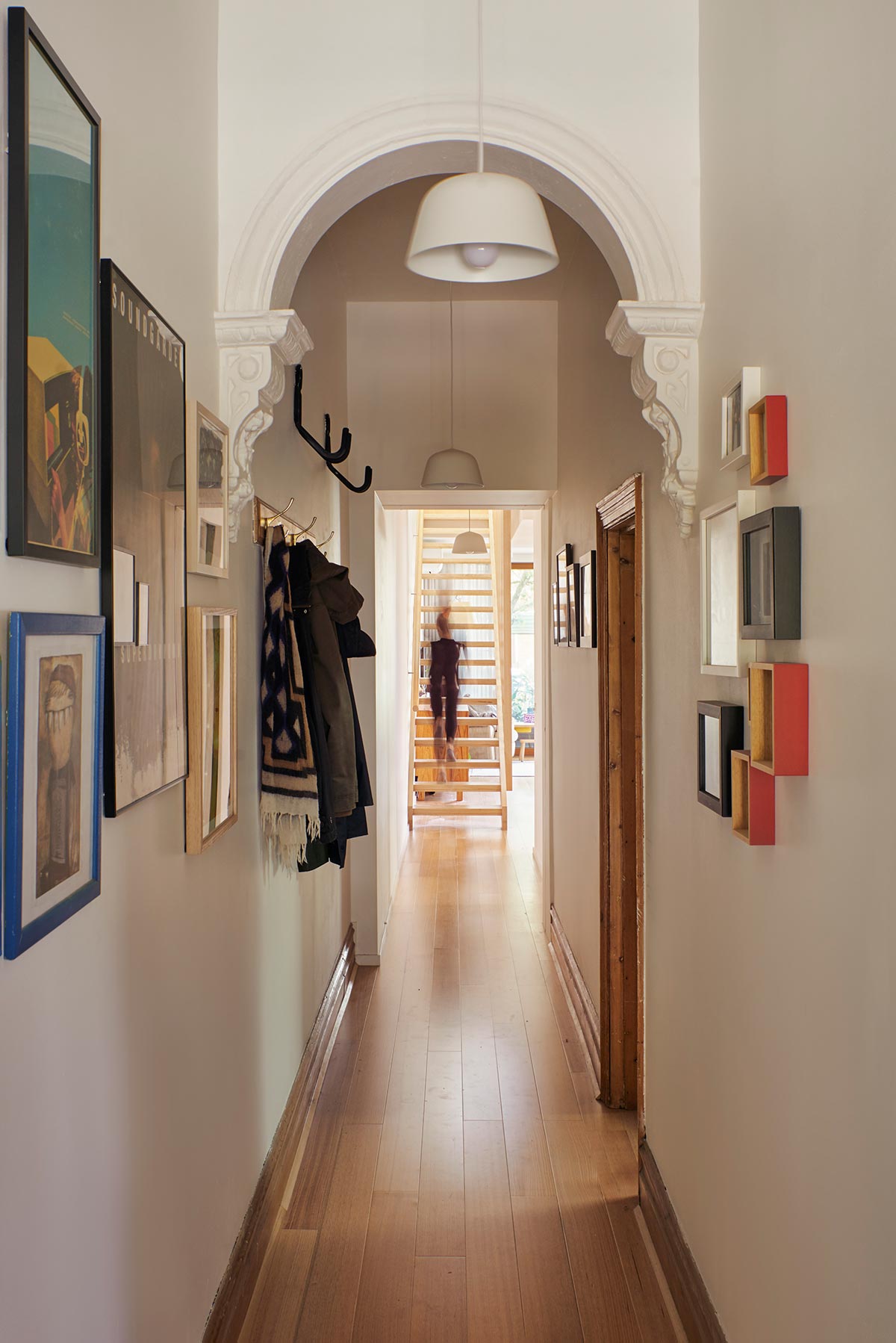 Having owned the house for several years, the clients wanted to expand the existing two-bedroom home into a three-bedroom house with a study for two, and a master suite.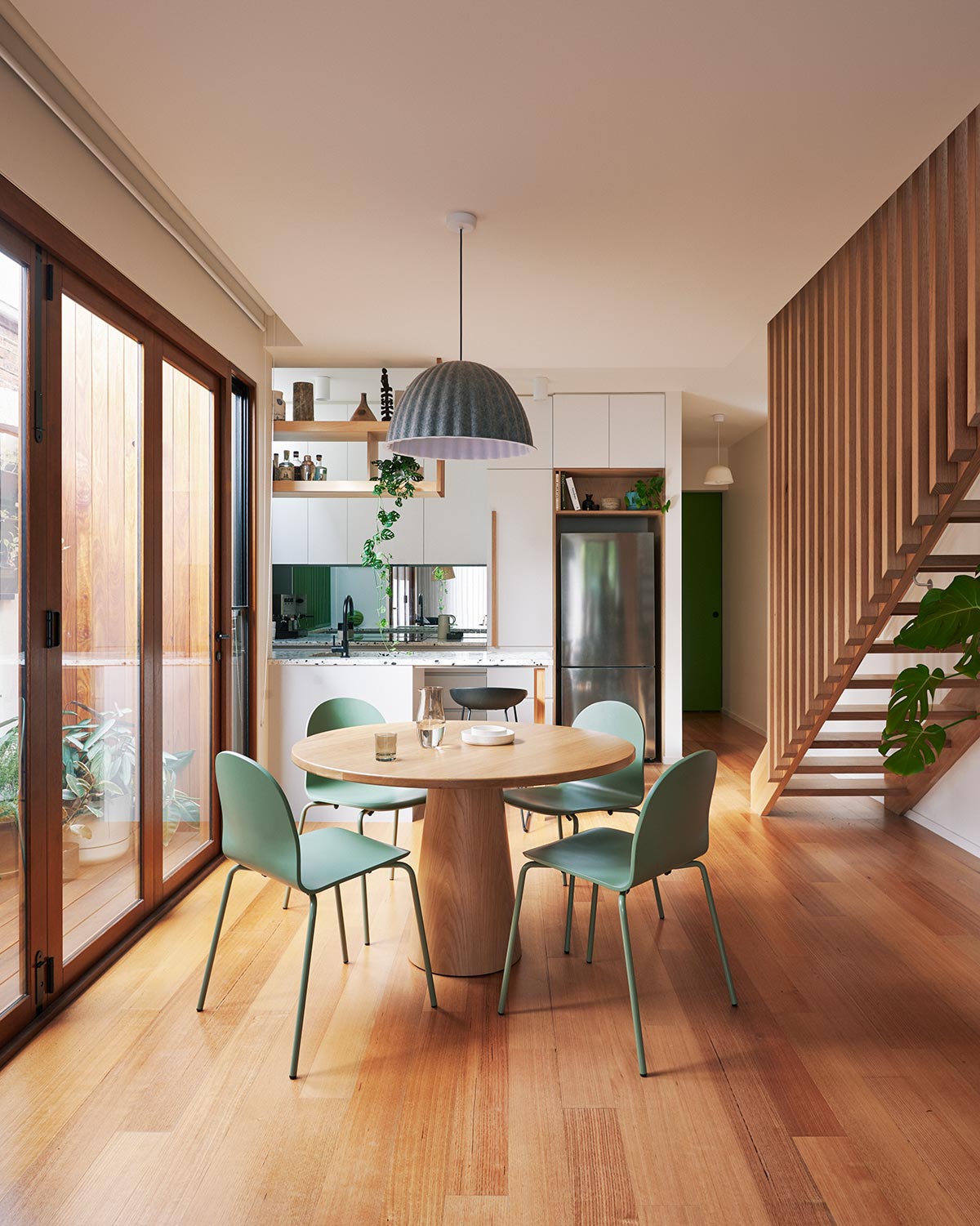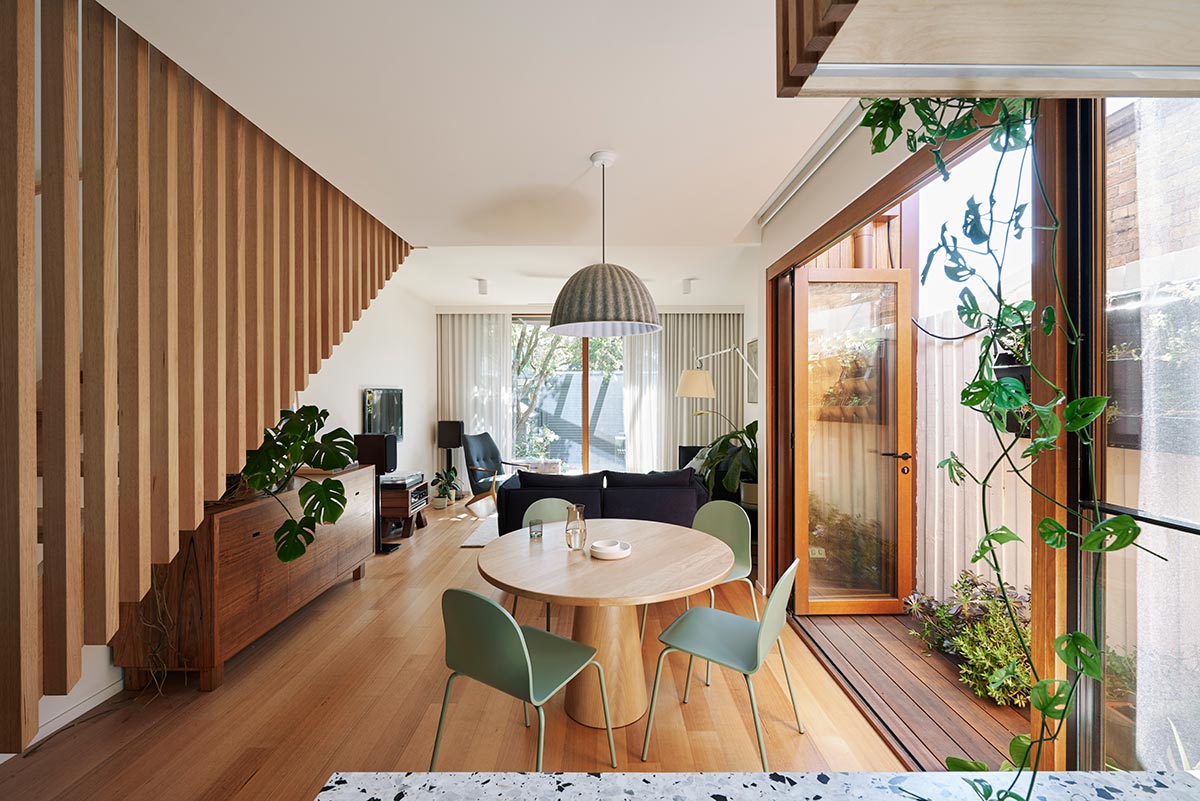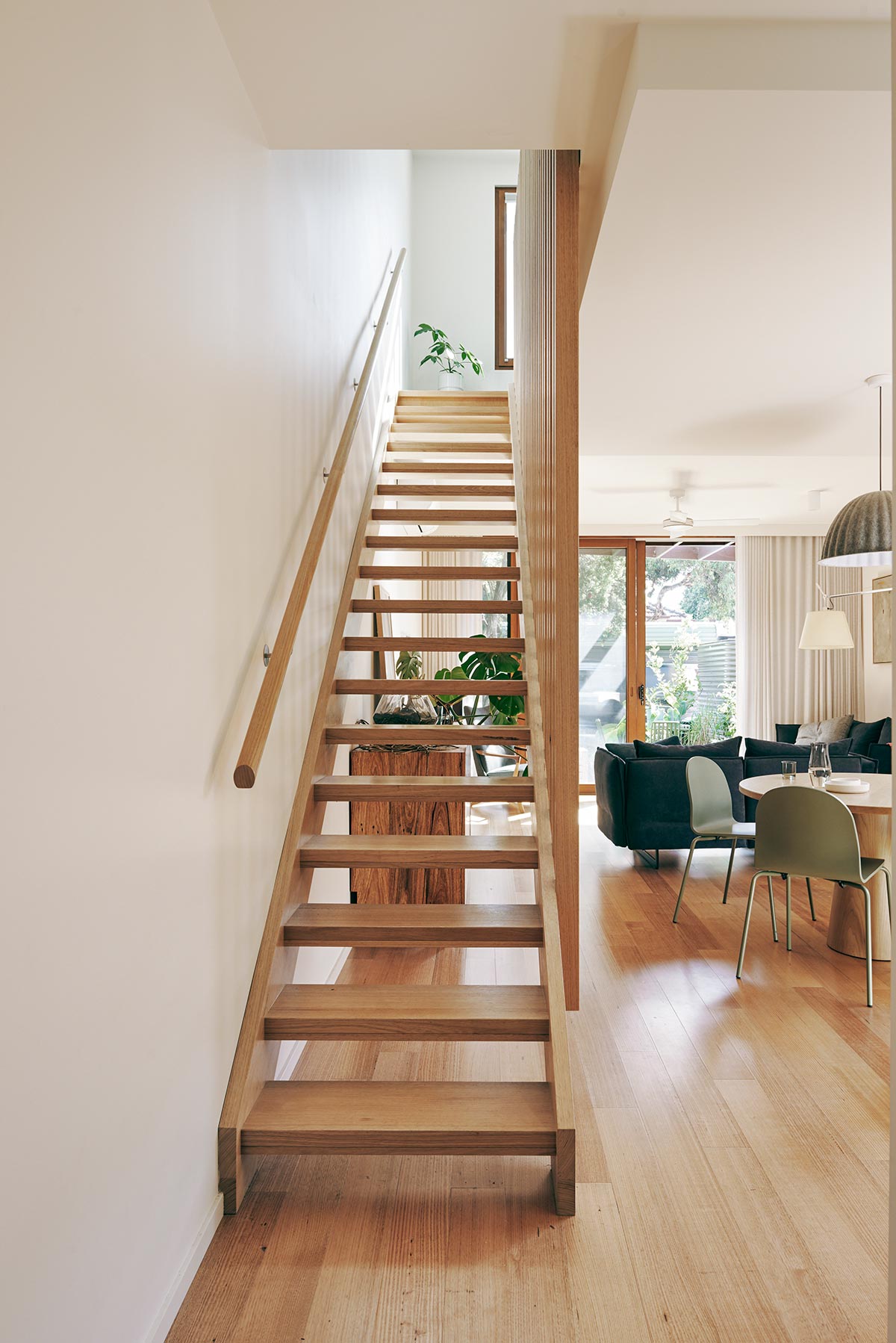 Two-party walls encircle both boundary boundaries The workers' cottage was built all the way to its boundaries and shares a wall with its neighbour on one side, making it extremely compact and limiting the amount of space and light available on the property. Additionally, the house has a heritage overlay, so the new second storey could not be seen from the street.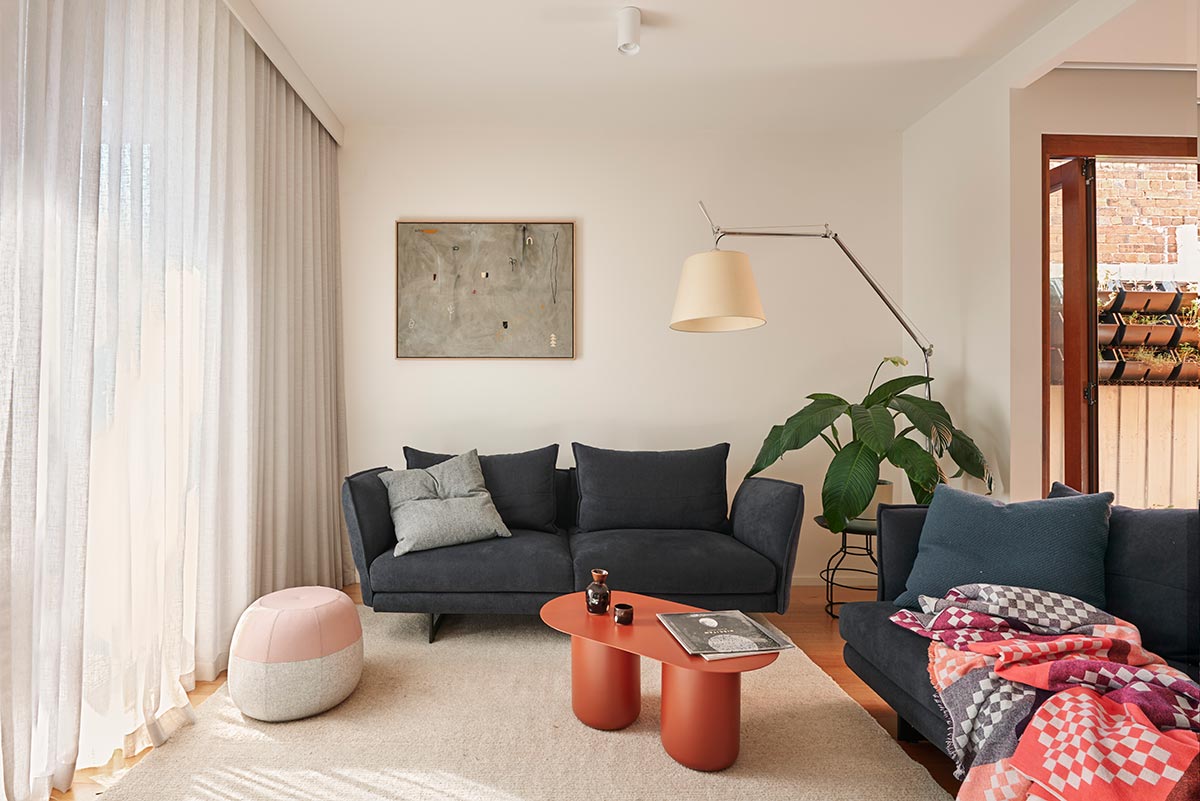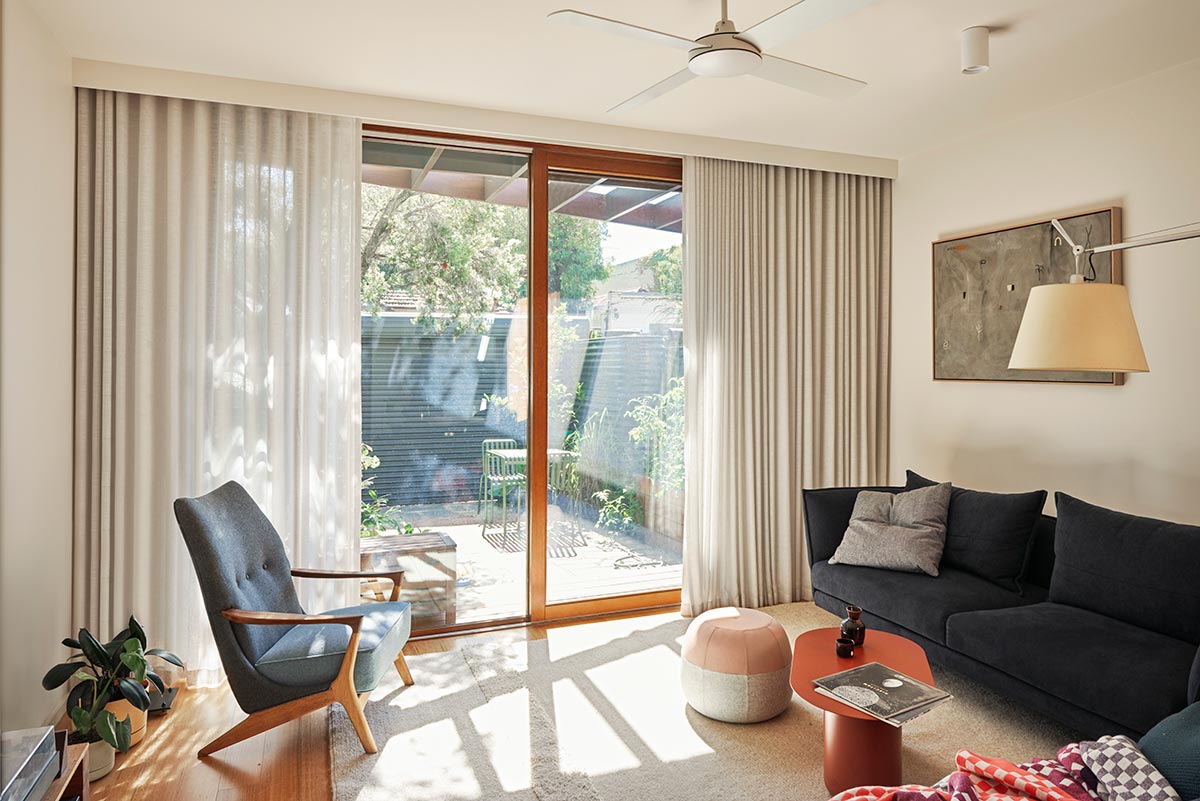 The solution for these constraints revolved around the idea of very compact space planning. To further increase daylight reach into the new extension and new living spaces, a number of small courtyards were constructed. In order to maintain the sense of calm, warmth, and openness of the spaces, materials and details were kept simple, natural, and playful.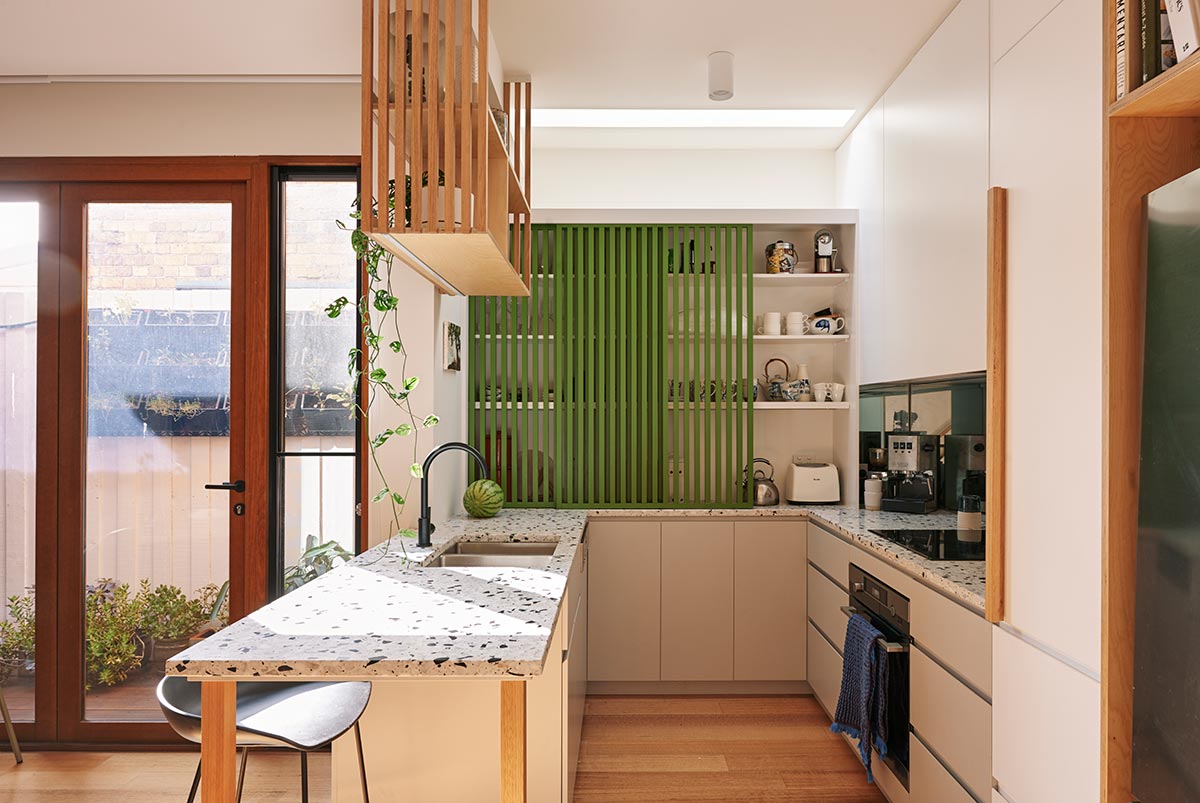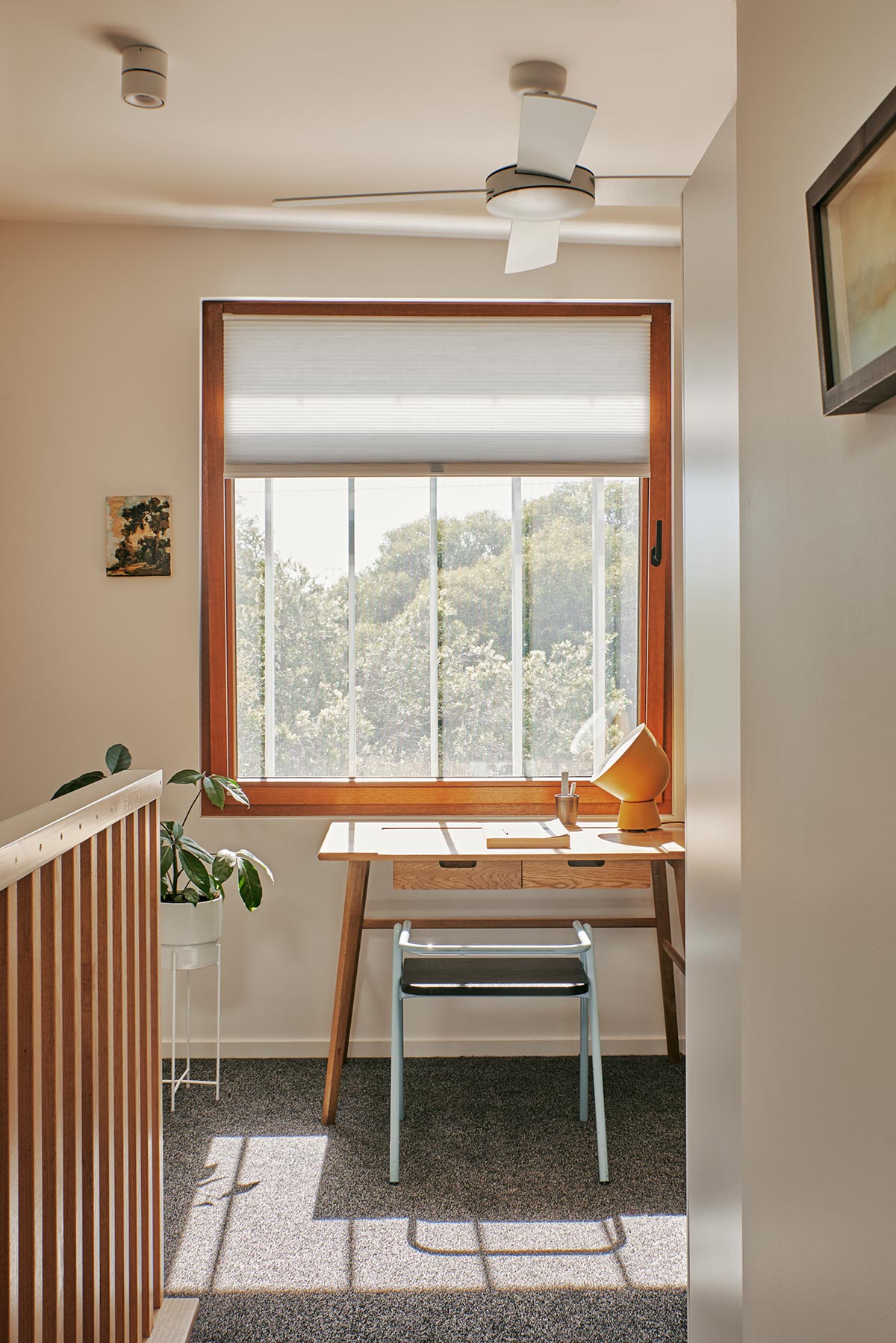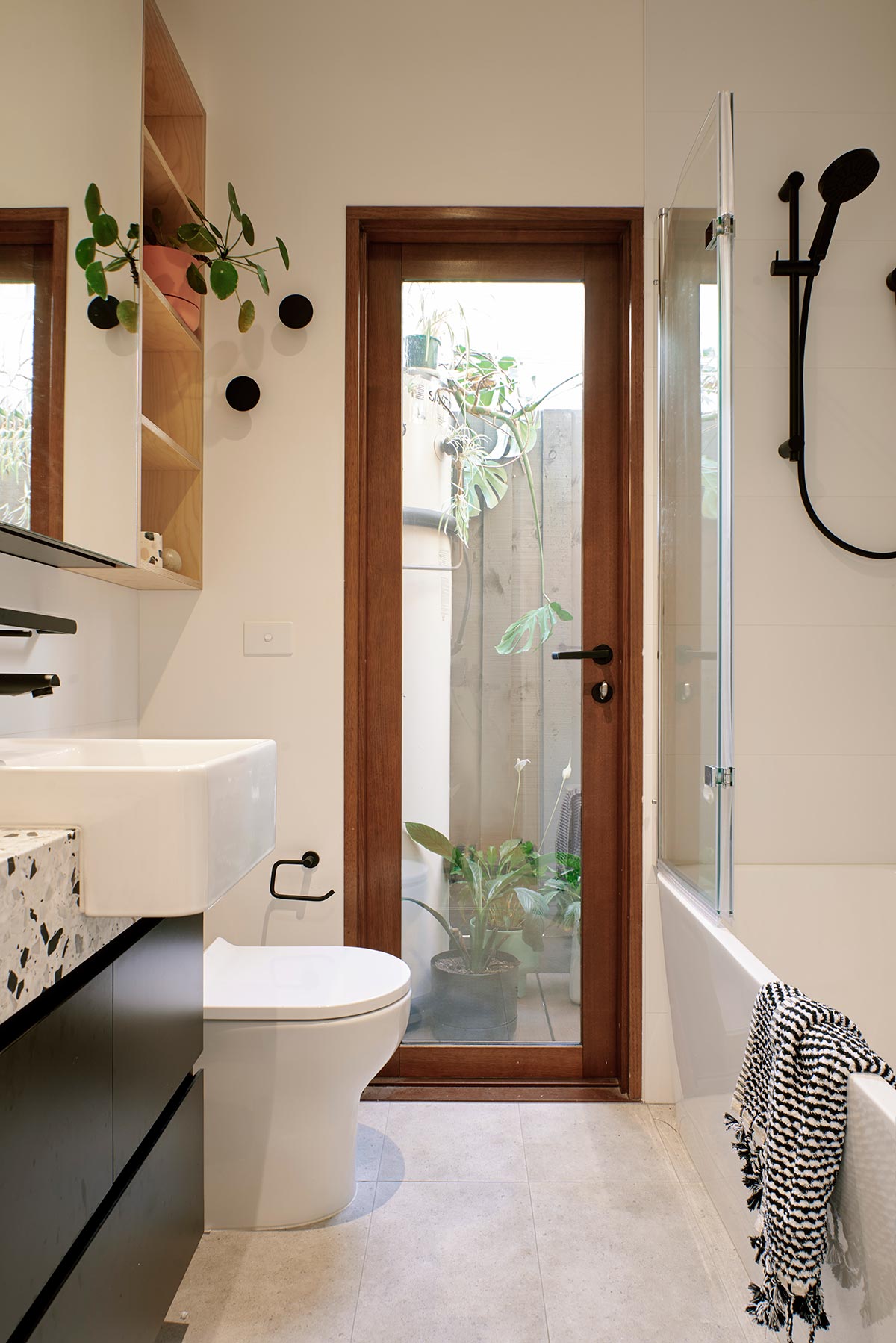 "Some of the rooms needed to be smaller than we had designed those rooms to be previously; kitchen, dining, laundry, bathroom, and it wasn't until it was built that we were relieved to see those rooms working and not feeling or being too small." – Drawing Room Architecture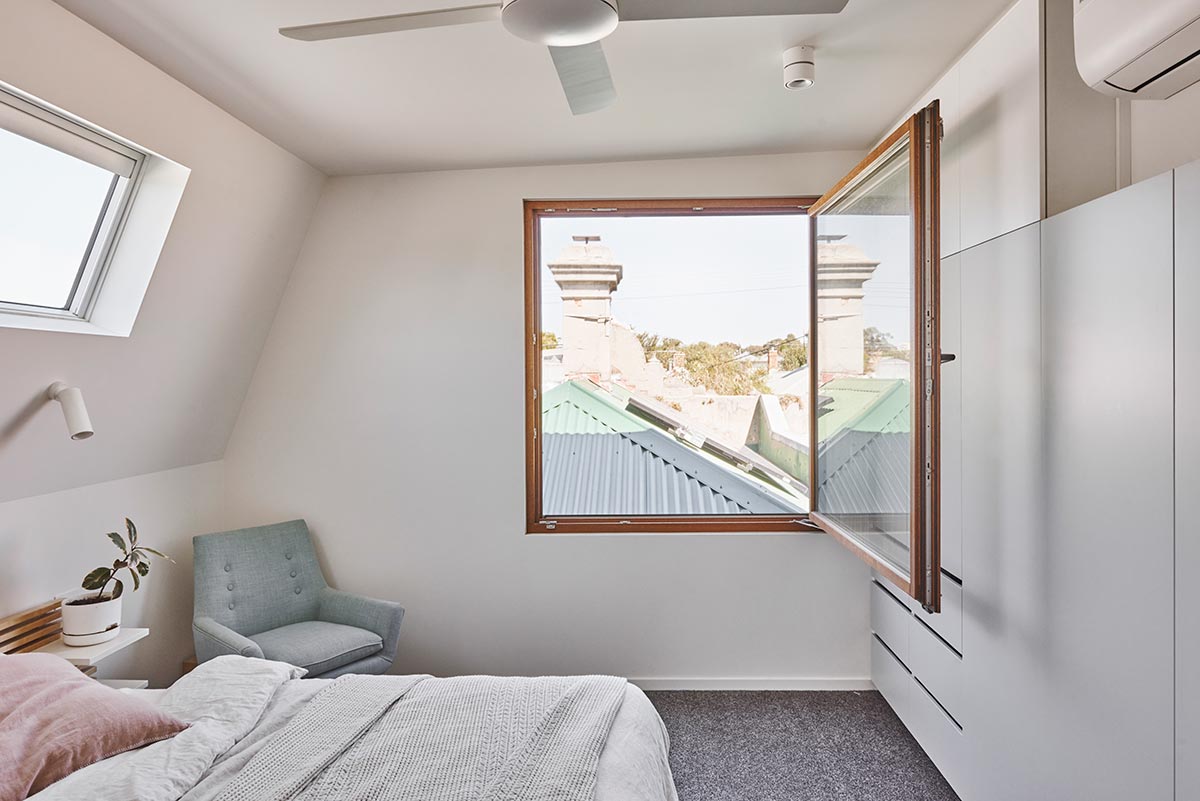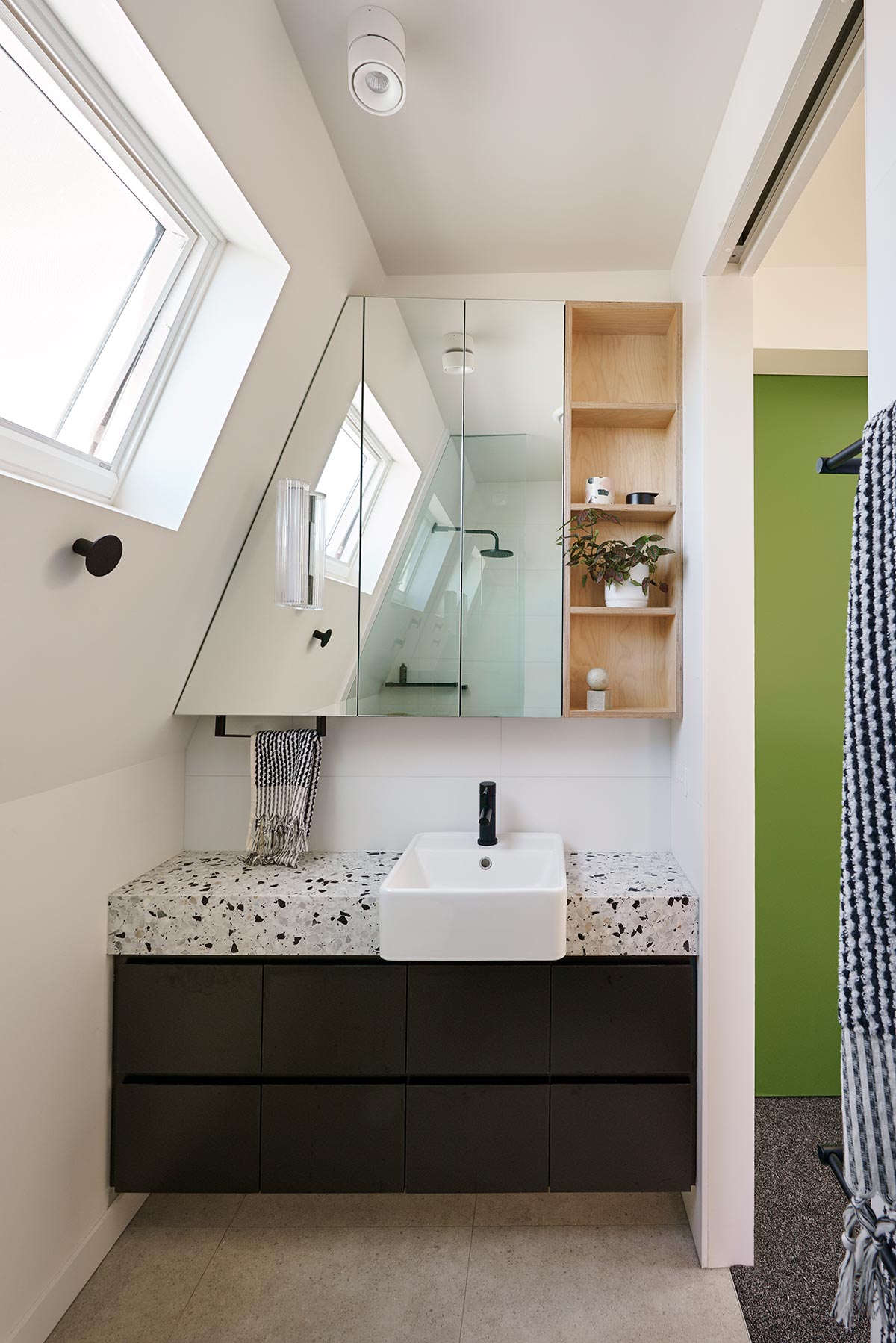 Having worked in the field of sustainability, the clients also wanted their home to support their beliefs. The property has been made gas-free and produces electricity through solar panels on the roof. It has an electric heat pump that provides hot water, a cooktop with induction base and split-system heating, and the living area will soon be fitted with a wood burner. The roof has water tanks that supply the garden, laundry, and toilets.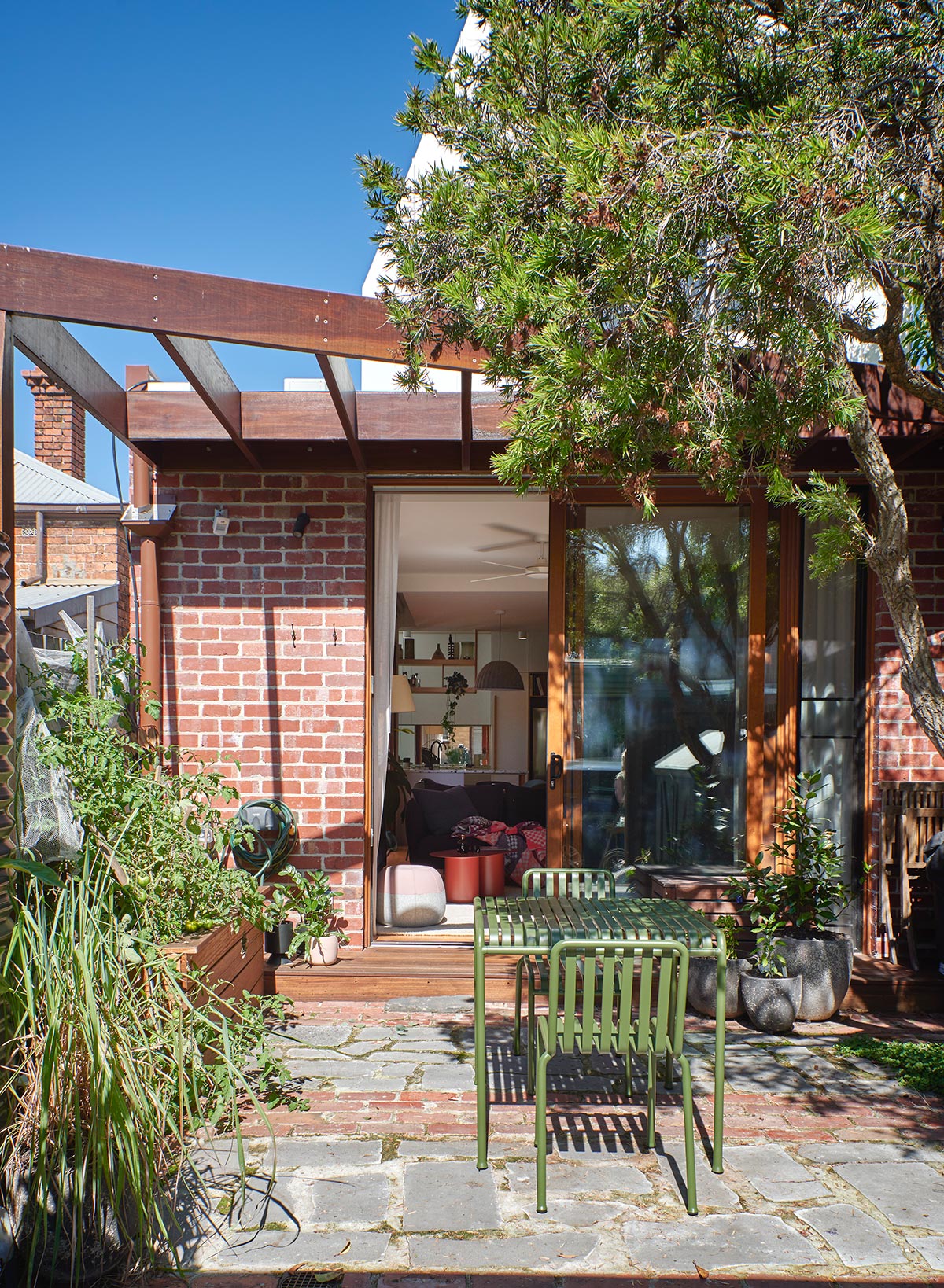 Renovations and extensions, as well as picturesque views to multiple greened courtyards, dramatically enhanced this Victorian terrace. The project is a great example of a highly sustainable outcome in an inner-city area in Brunswick.
Project: Brunswick Green
Architect: Drawing Room Architecture
Engineer: Structural Bureau
Builder: MVH Constructions
Stylist: Natalie James
Building Energy Assessment: BEAC
Location: Melbourne, Australia
Type: Renovation
Photography: Daniel Fuge