The aptly named Enter the Light by Hobbs Jamieson Architecture is a new single level family home in Willoughby, New South Wales. The home is designed to make the most of the winter sun while maintaining privacy and connecting it to the courtyard areas scattered through the design. At its core, this home is a beautiful fusion of work, play, and family life.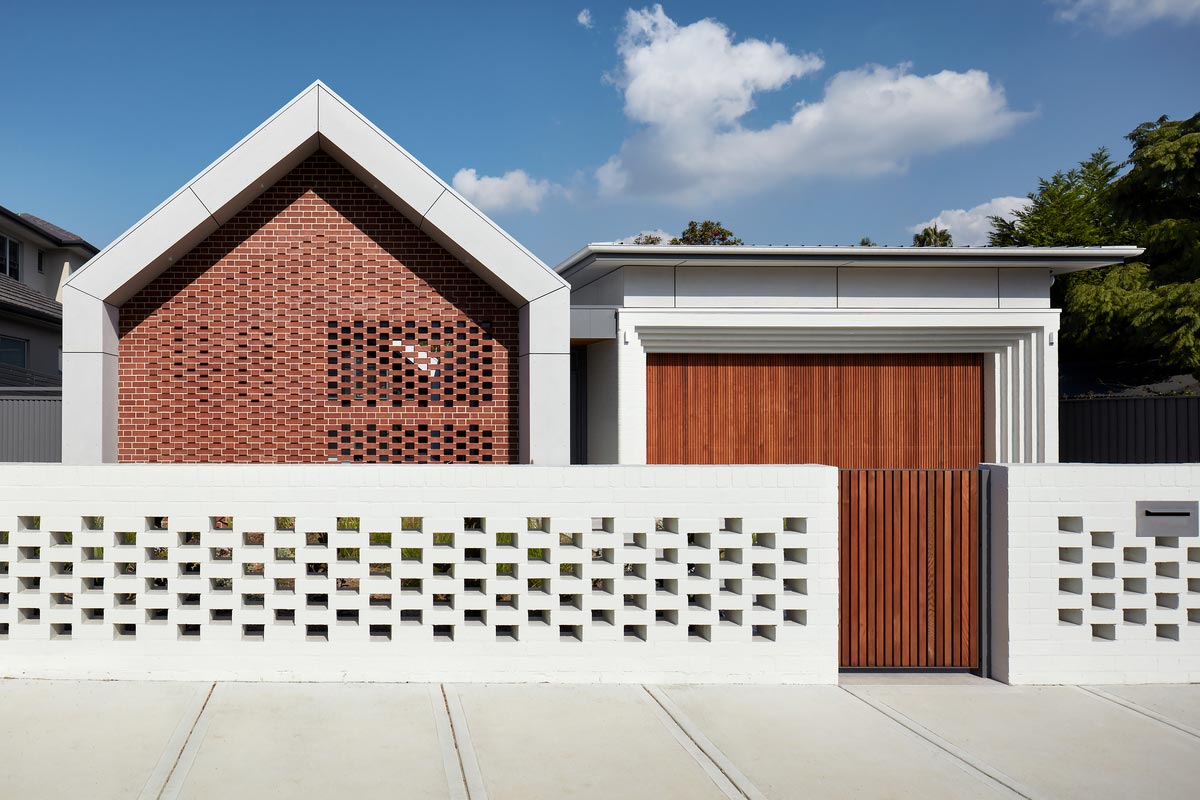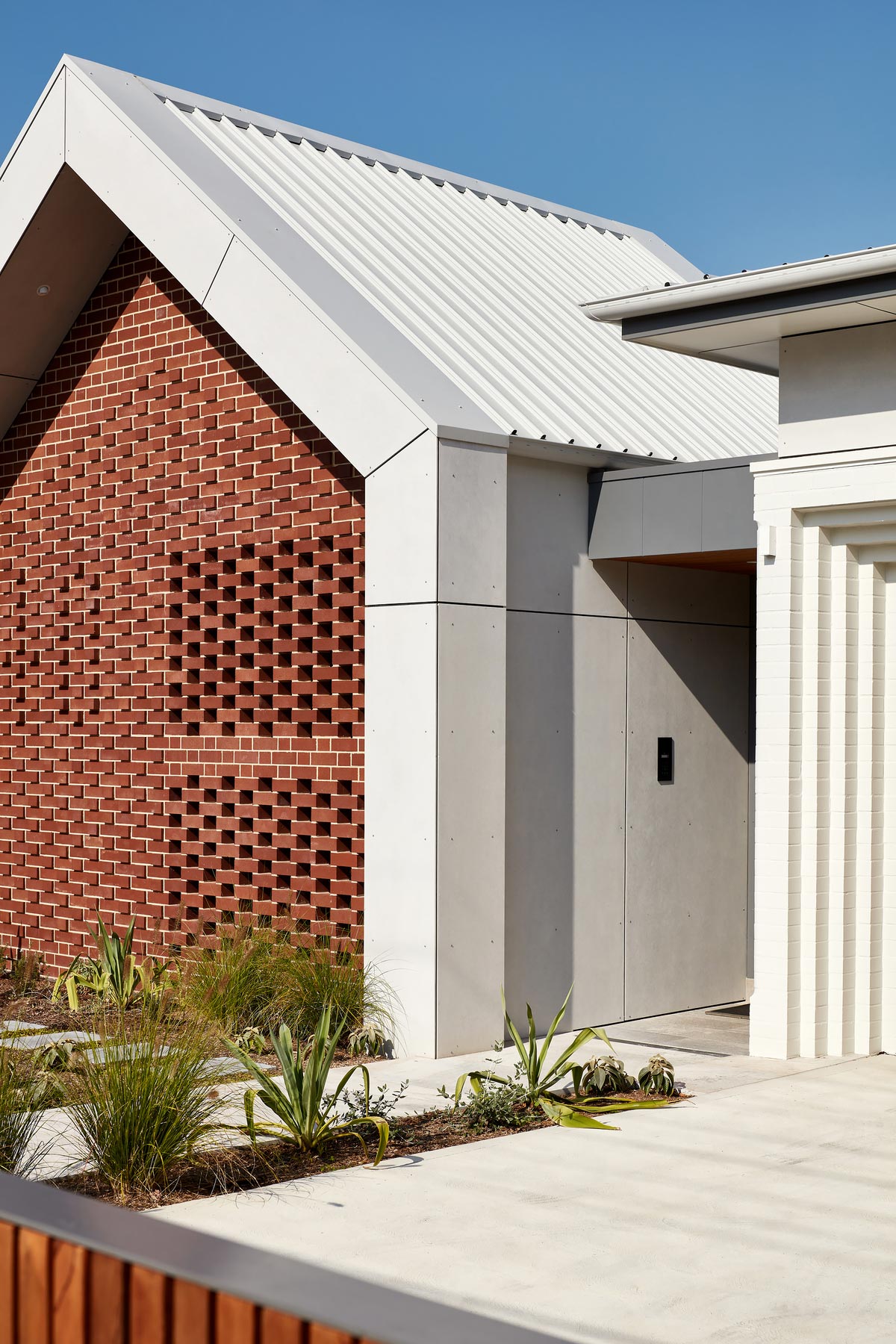 From the outside, the residence appears as a detailed, closed and private wall, which opens up at the entry to welcome visitors inside. Huge, roomy spaces welcome visitors, control the lighting, and connect to diverse outdoor spaces.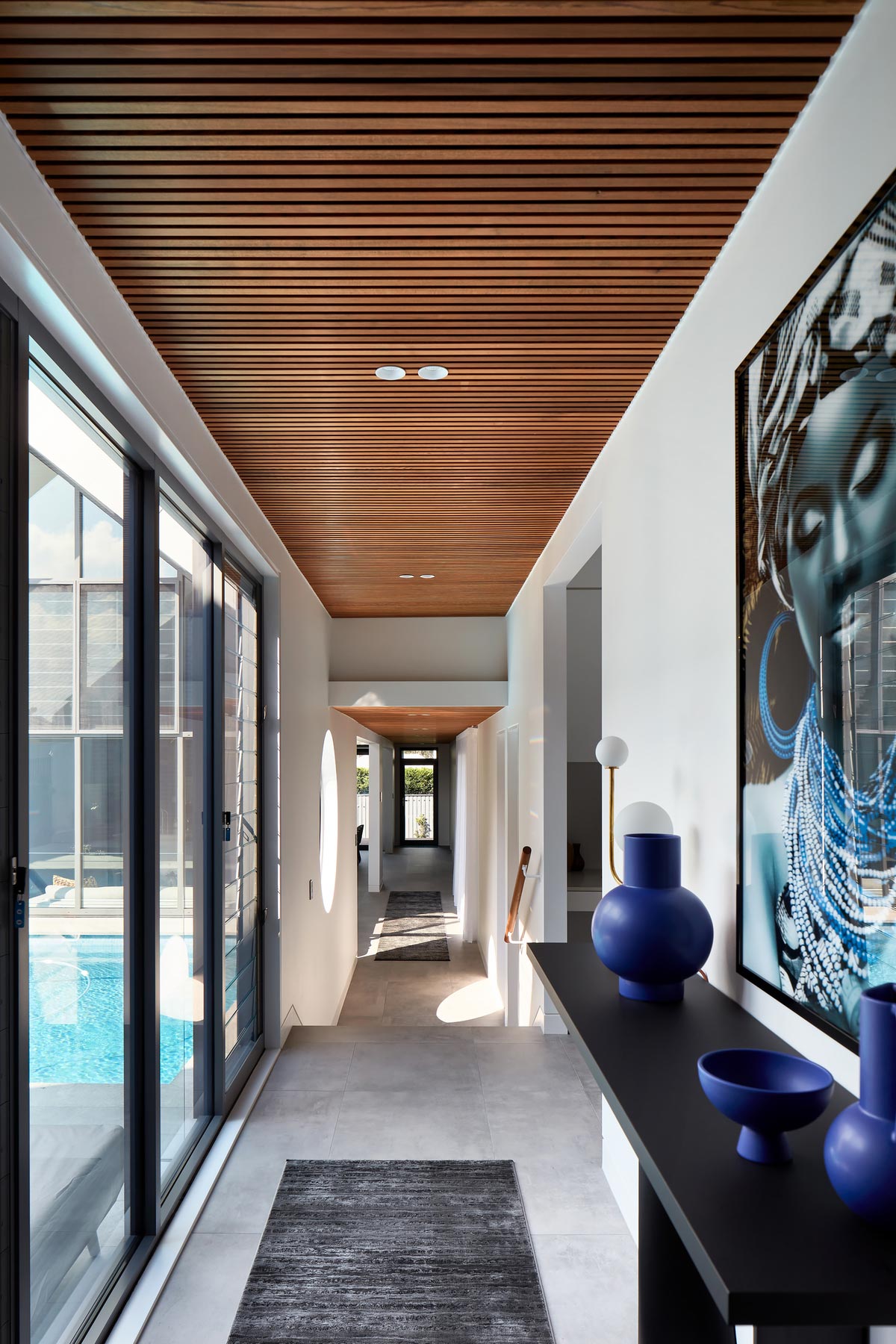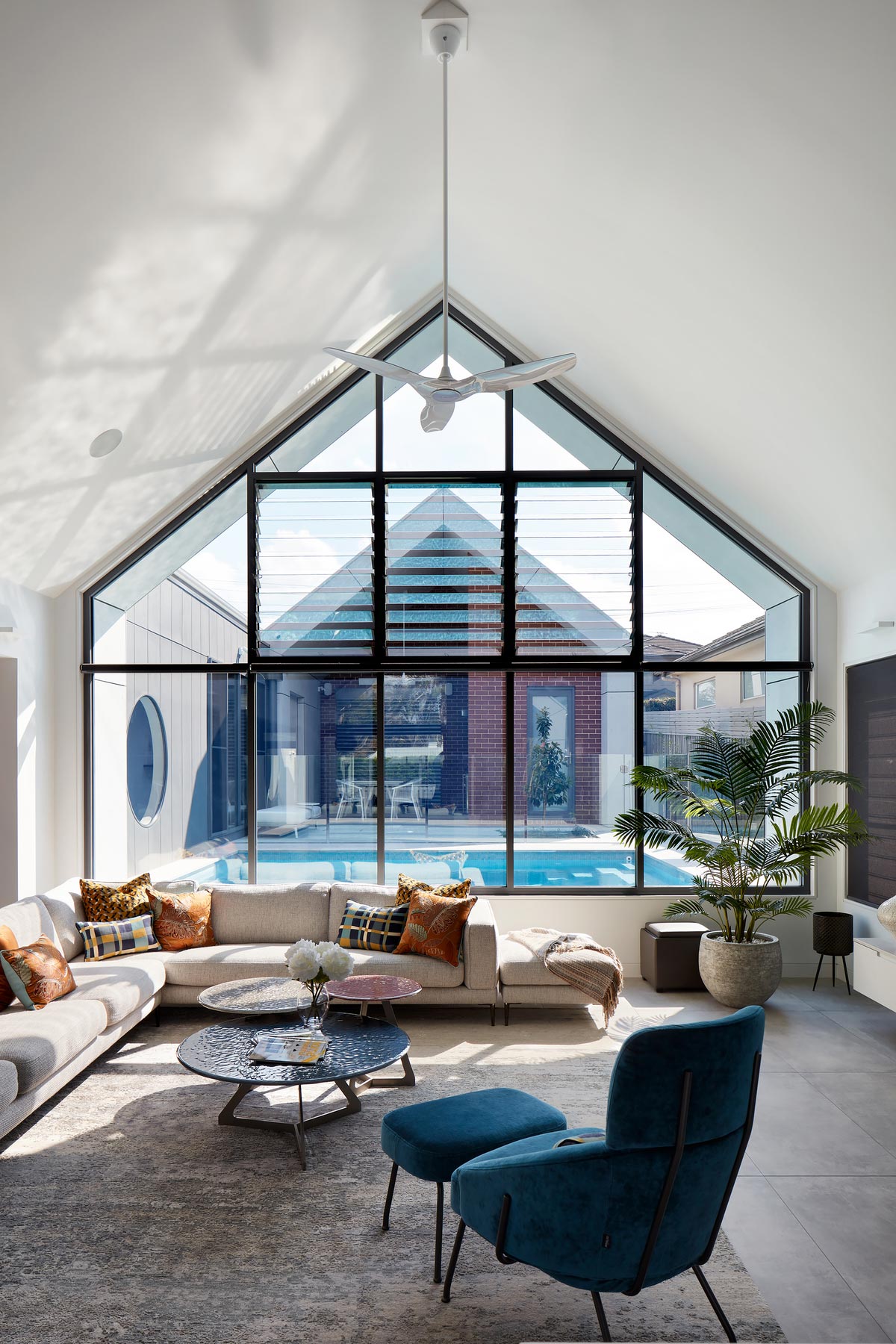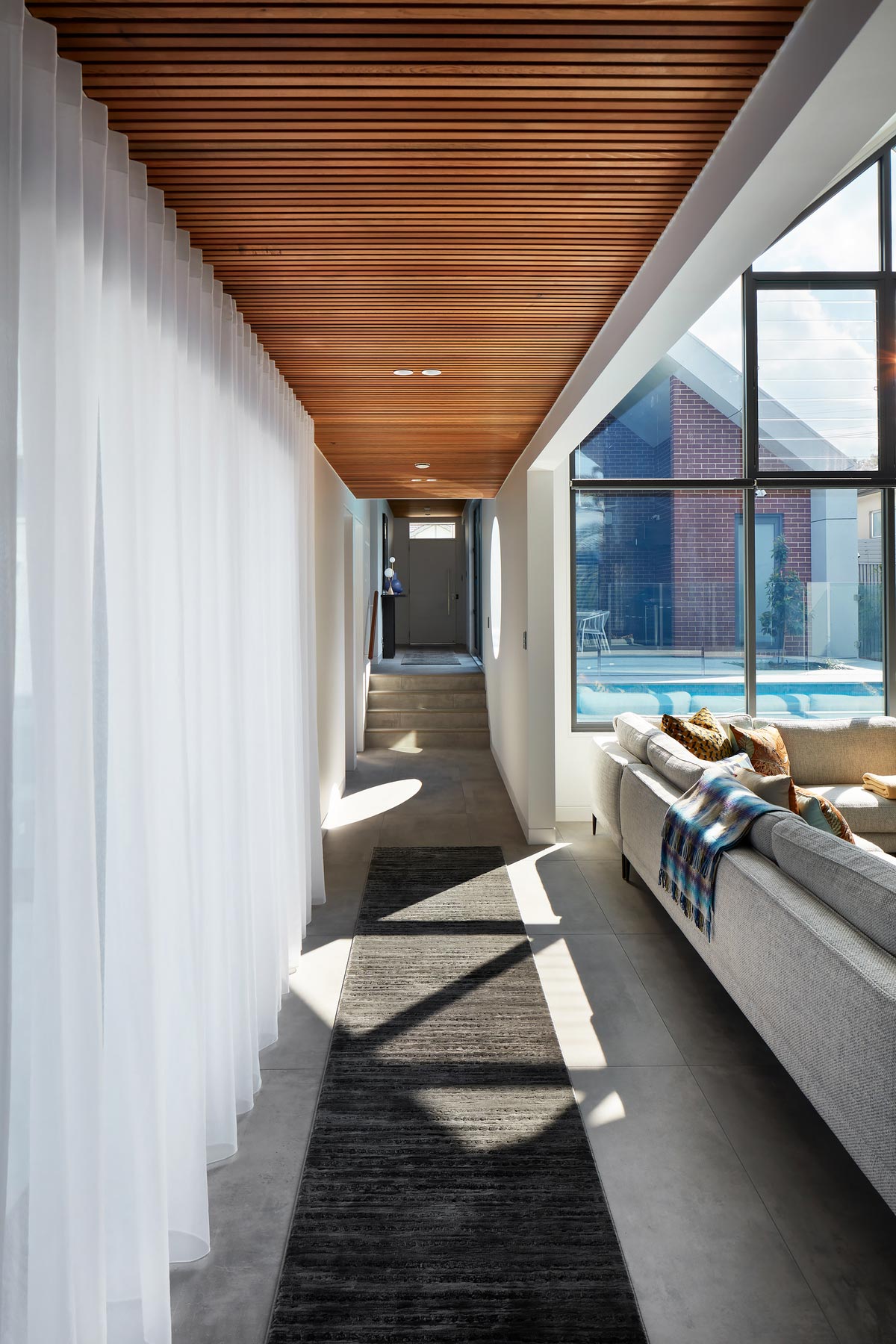 With its sophisticated palette and warm feel, this home exudes a very modern and homey atmosphere. The layout has been developed around maintaining a feeling of spaciousness and connectedness to the outdoors, with full-height windows providing plenty of natural light and ventilation.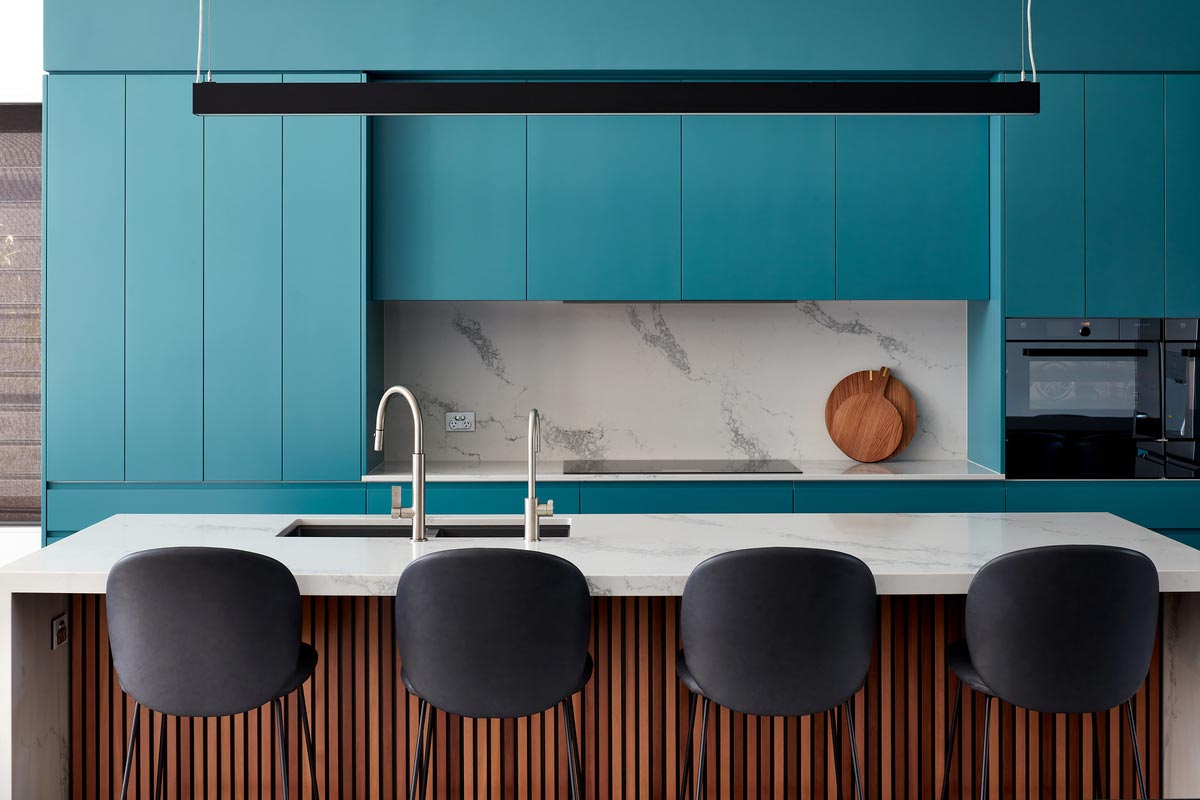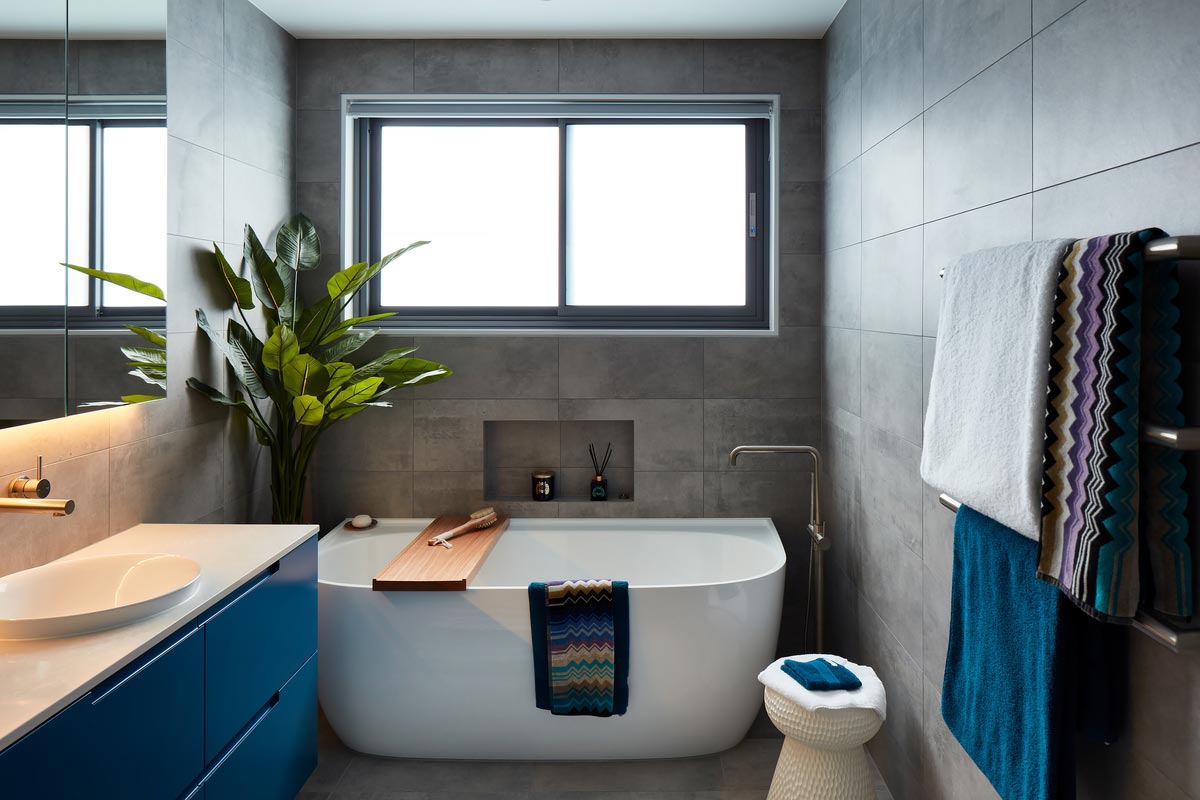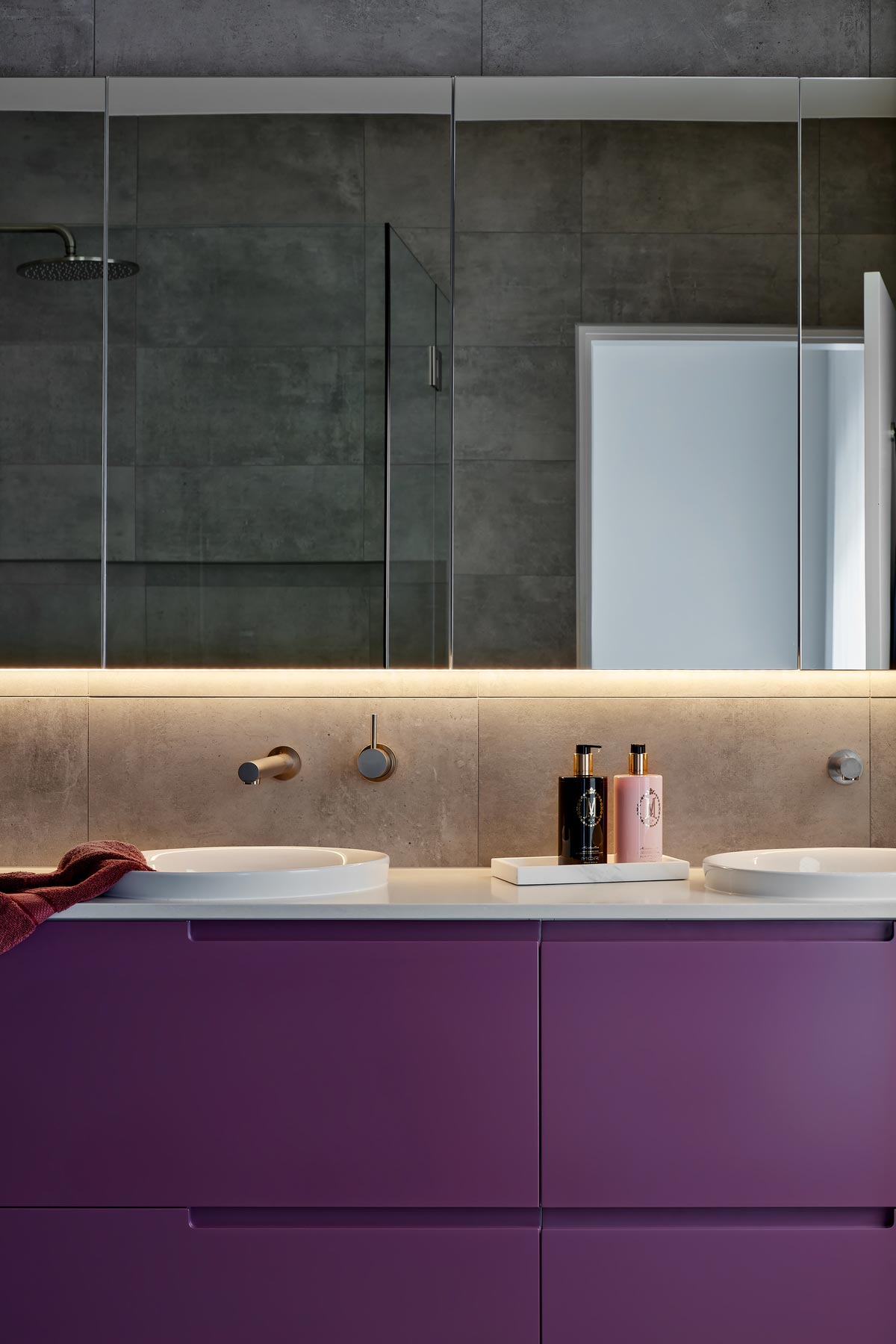 Another prominent feature of the home is that it's just so incredibly bold. It's so confident in its choices and its colour, and its pattern, and how it's pulled everything together. From the subtly coloured walls, kitchen counter, and beautiful white bath, the bold colours of the joinery around the house provide an interesting contrast..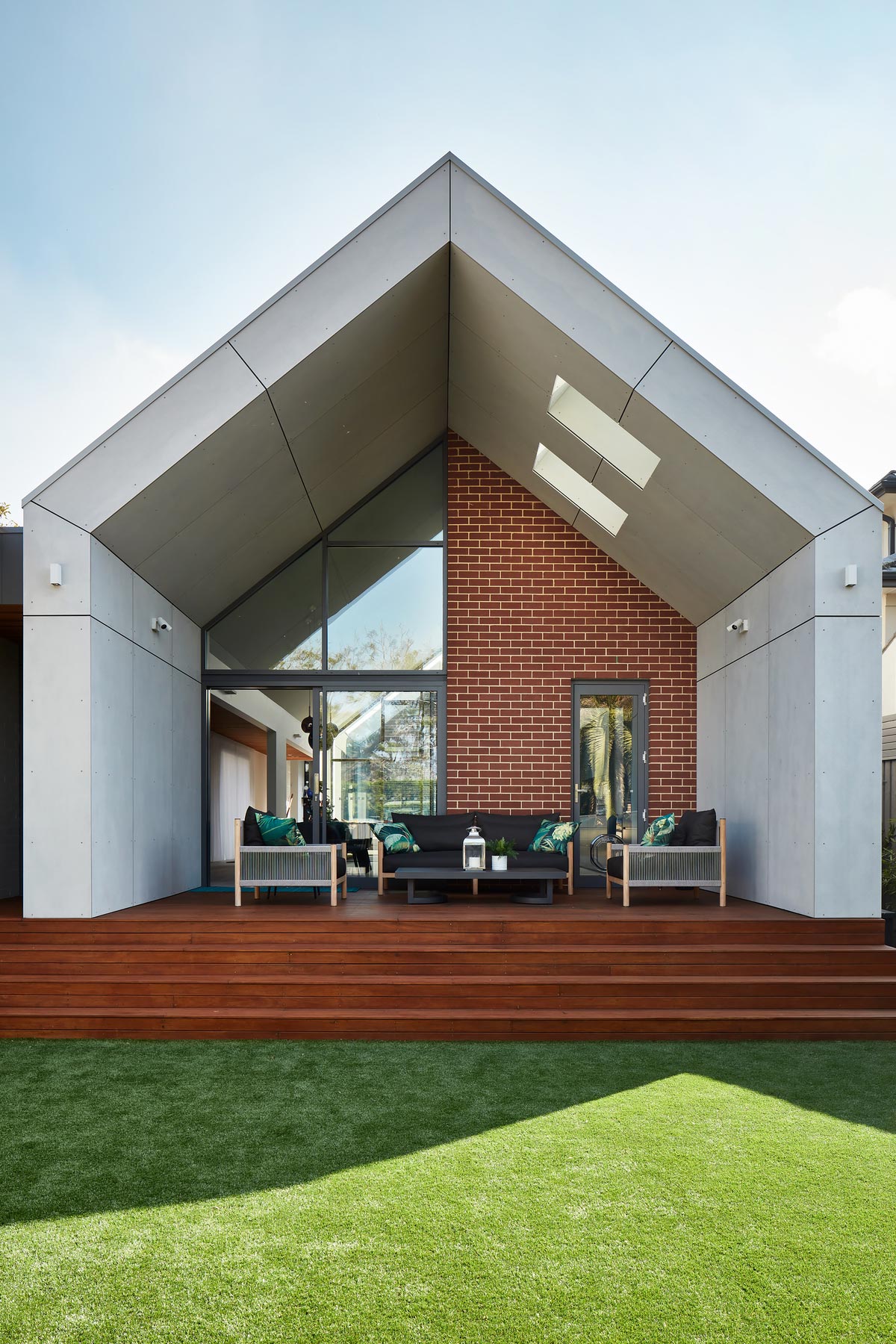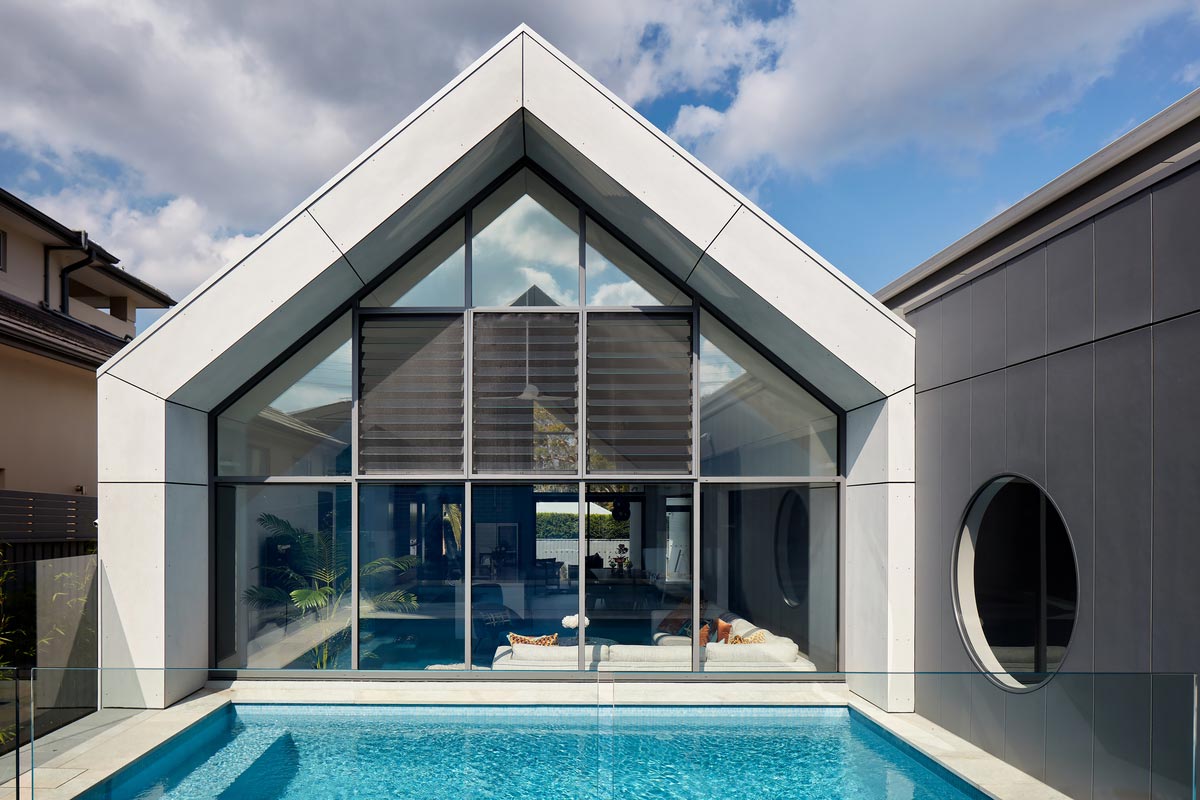 This piece of impressive modern architecture looks modest on the outside, but is in fact very dynamic inside, providing a family with a comfortable and functional place to live. It emphasizes the values of interoperability and access to every space and is simply the perfect home for the whole family to enjoy.
Project: Enter the Light
Architect: Hobbs Jamieson Architecture
Location: Willoughby, Australia
Type: New Build
Photography: Luc Remond