Elwood House 03 by Star Architecture is a small contemporary addition and interior renovation to an existing Californian bungalow. The home has been meticulously modernized with an architecturally contrasting second storey. This project has been designed to maximize usable space, provide better spatial flow through the house, and create more rooms for the clients.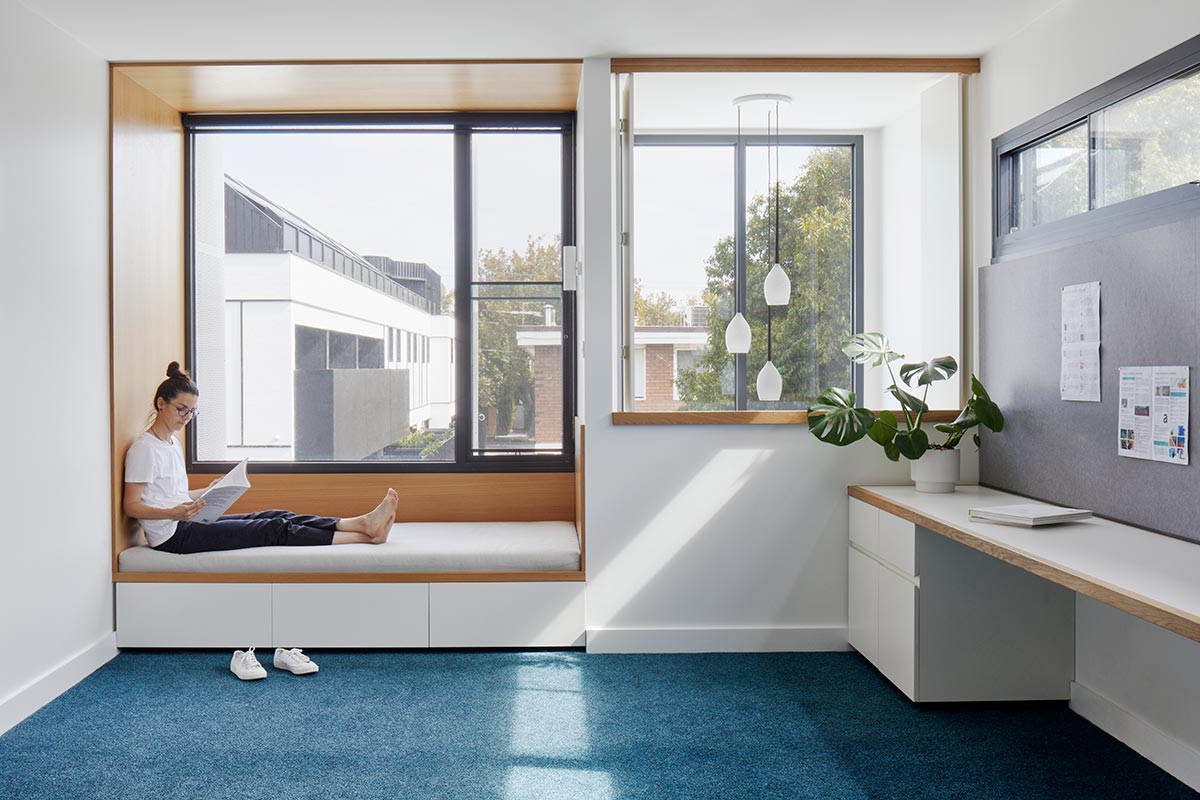 The interior is decorated in a vibrant style, with timber floors running throughout the entire floor space. The walls are crisp and white, and striking pieces of artwork add to the interior, completing the vibrant and dynamic atmosphere.
"Our clients sought to refresh the ground floor living areas which will see new TV unit joinery, a built-in day bed overlooking the backyard, floor-to-ceiling glass sliding doors opening the kitchen/living areas to the backyard, restored hardwood timber flooring and a new study area with custom-built joinery below the staircase." – Star Architecture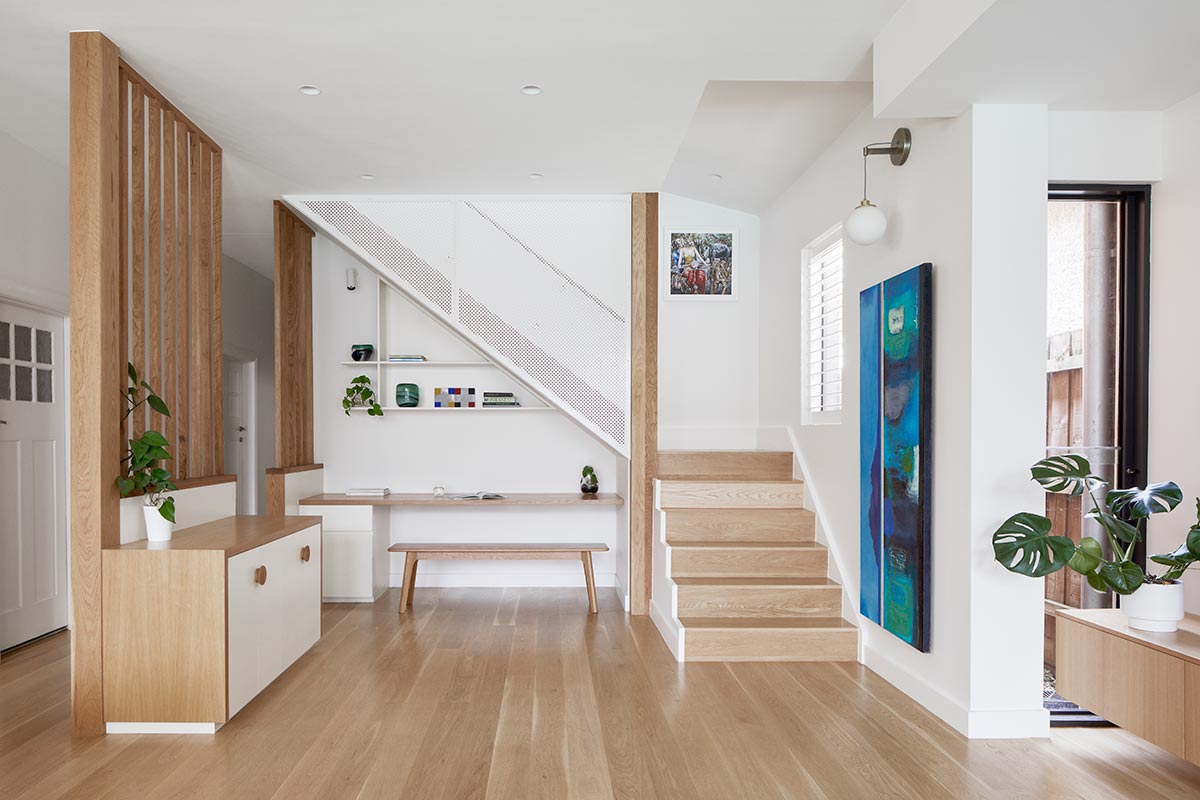 A strong linear design can be seen in the interior elements such as the staircase and joinery to conform to the plan of the house, which gives a smooth flow of space and a sense of consistency in detail and scale.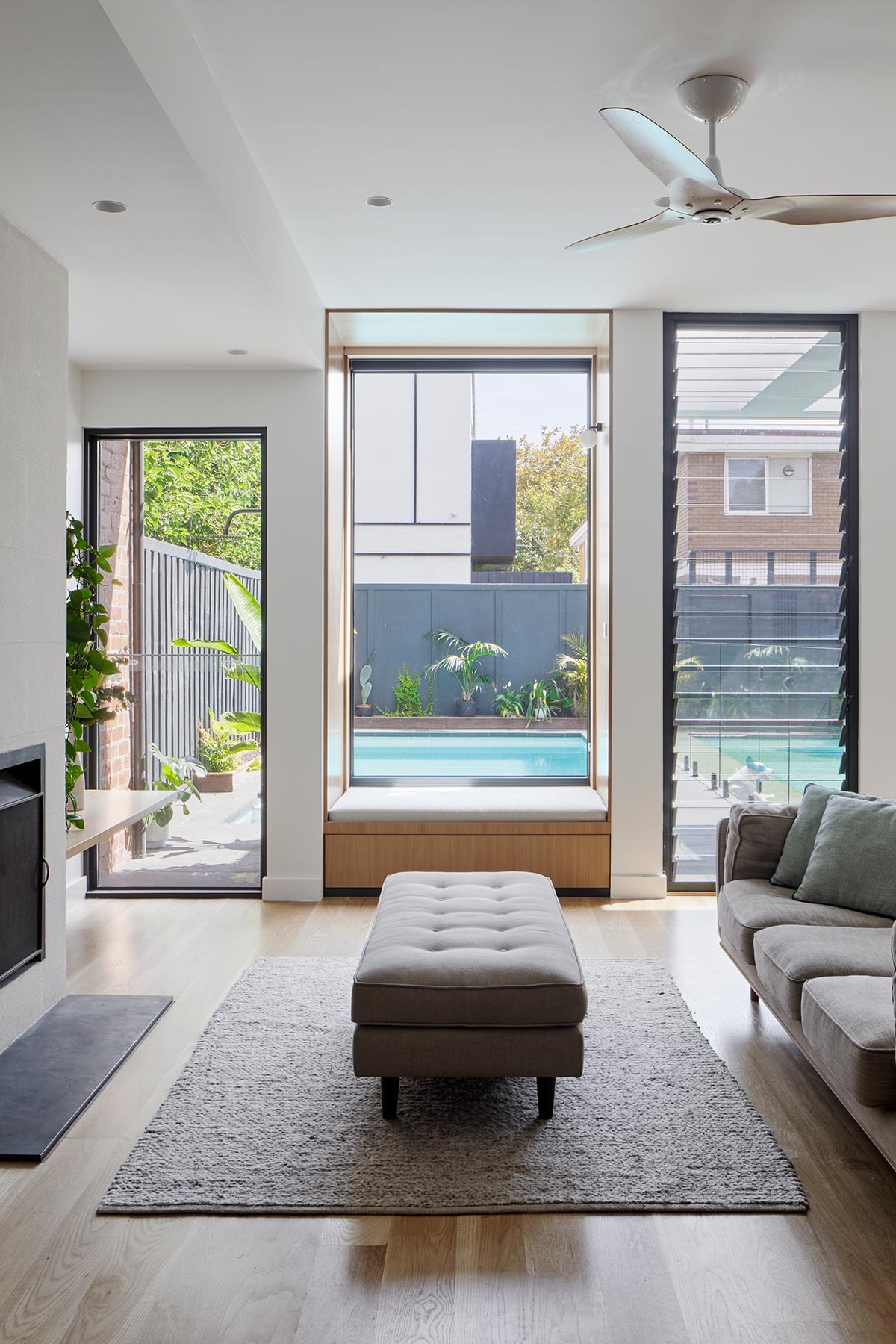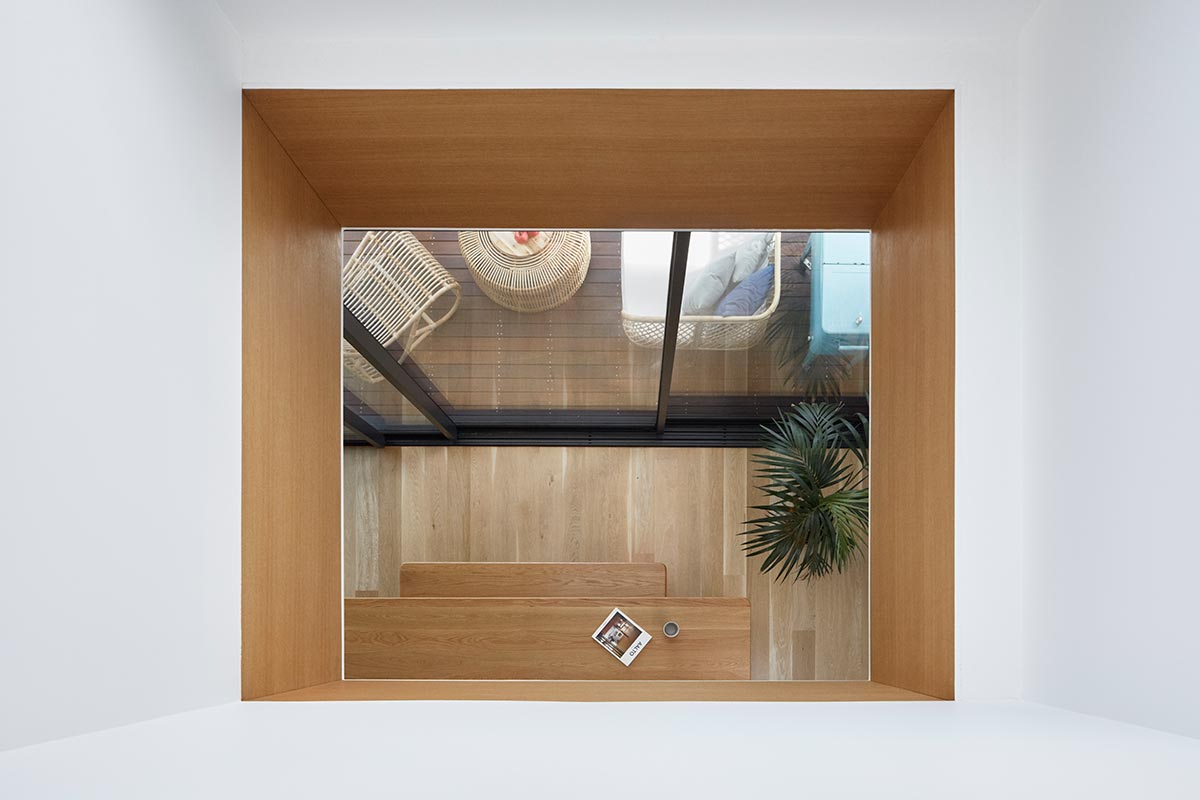 The project features elegantly layered spaces over two light-filled levels. The team utilised refined materials to balance out the dark tones of the exterior, while bespoke and unique detailing add scale and finesse to the interior spaces.
On the second level, you'll find two spacious bedrooms, a bathroom, and a kids' study and rumpus area with a daybed – all enjoying abundant natural light. There is a seamless integration of new and old in this design, as they work together to provide the ultimate family home.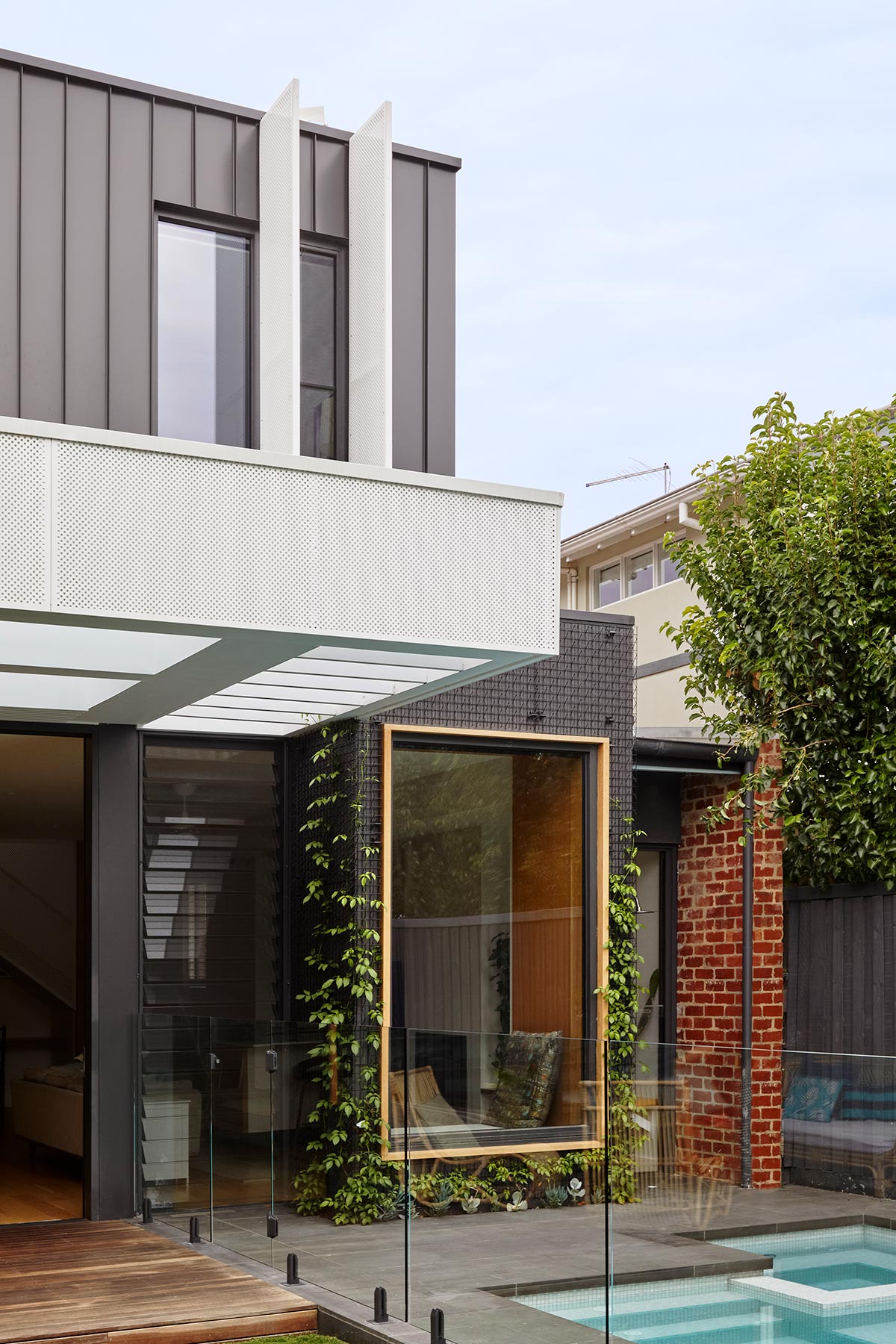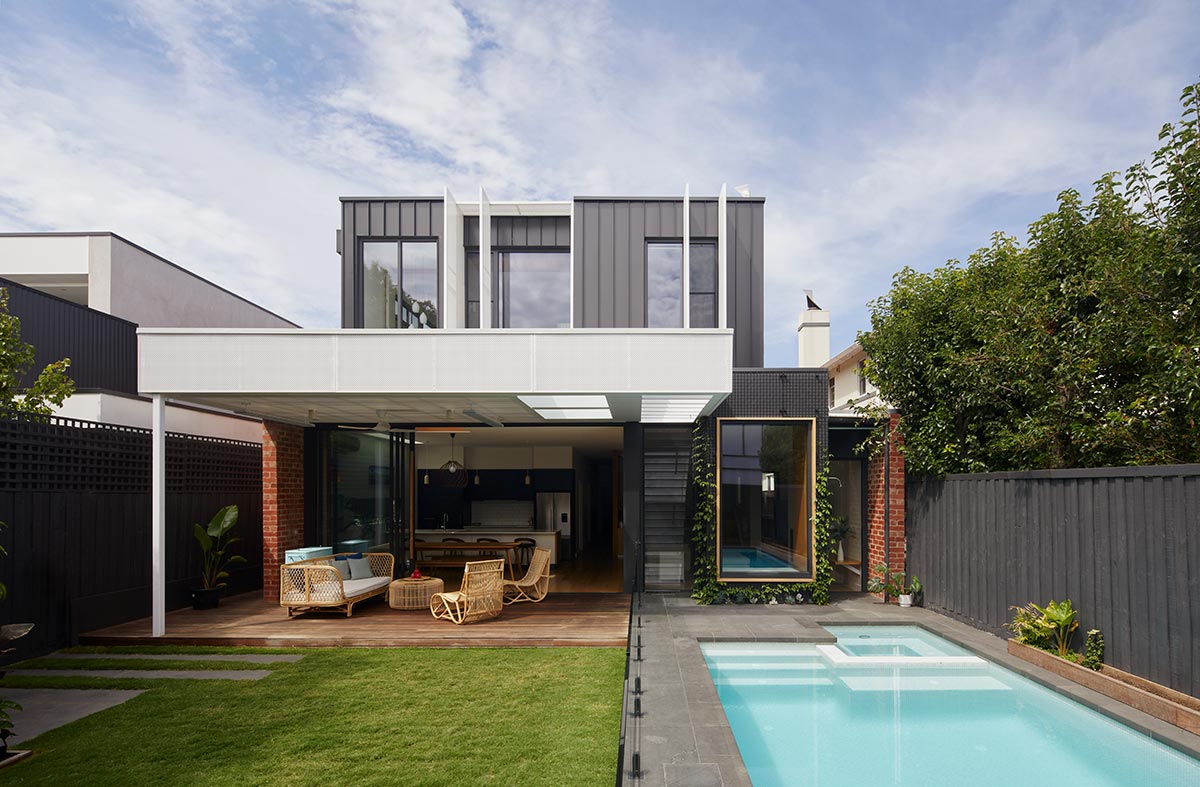 The existing garage floor area was reduced to provide more usable open space in the backyard, as well as an undercover BBQ area and the reconstruction of the deck and pergola area. The pool can be seen clearly from the living room and upstairs spaces.
Using a second-storey addition, Elwood House 03's architectural design accommodates the client's desire to retain the charm of their existing home while at the same time modernising it.
Project: Elwood House 03
Architect: Star Architecture
Location: Melbourne, Australia
Type: Renovation
Photography: Tatjana Plitt