This beautiful brick home in Melbourne is one of a pair, built side-by-side circa 1930. Dubbed as Coronet and designed by Jos Tan Architects, the brief for this home was to create a new kitchen and dining area that could entertain a large gathering and open up to the backyard. The existing bathroom and external laundry were both also to be replaced with new. Shall we take a closer look?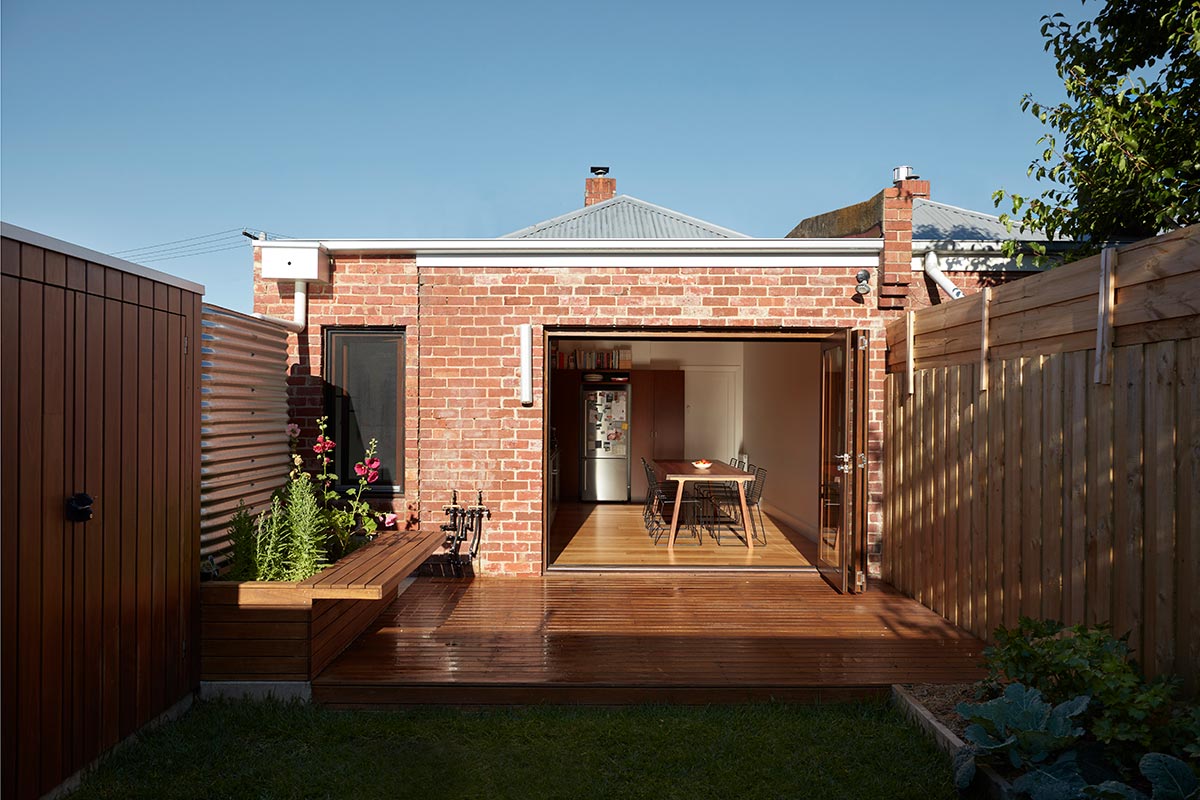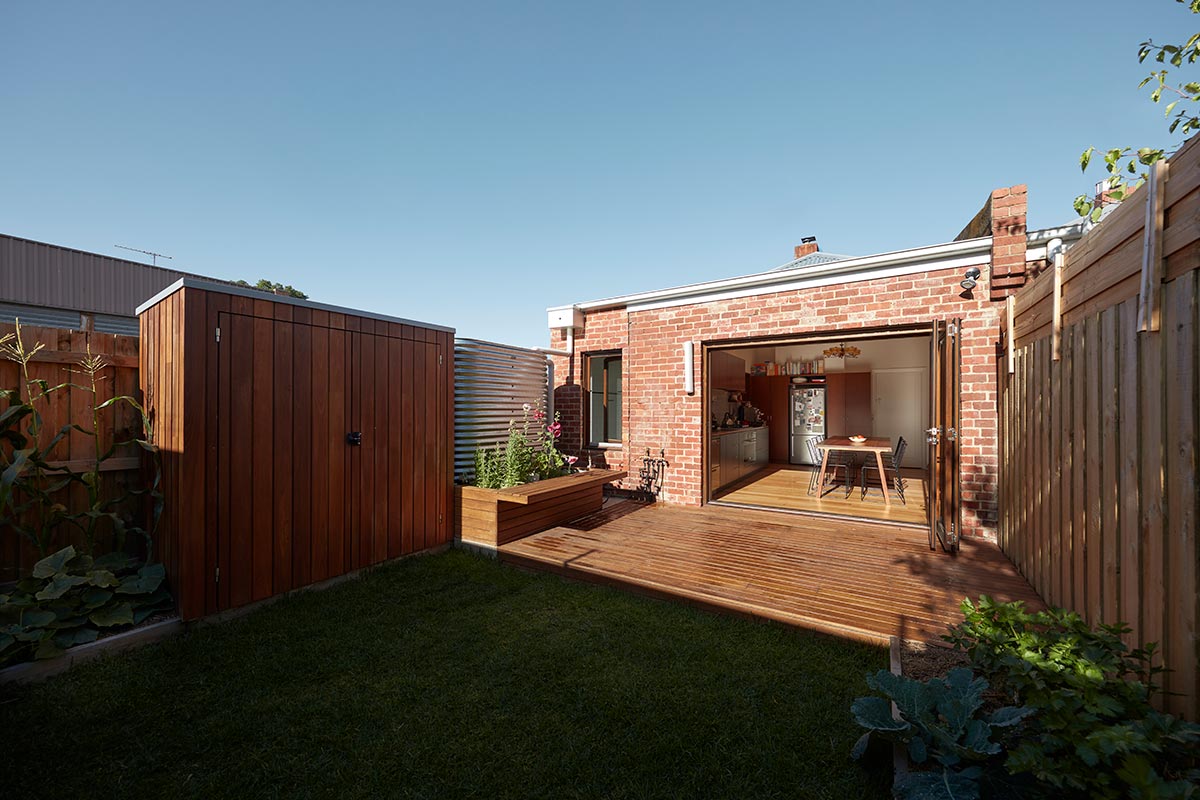 The owner who is a keen cook intends to completely demolish the rear of the existing house for the new addition. However, it soon became apparent that this option would not be feasible with the available budget. The team proposed retaining most of the existing brick structure, demolishing the internal walls, and building a small extension out to the side.
"This saved money in new structure and roofing while still allowing the entire back section to be reconfigured. We also liked how the home's physical connection to its twin next door was maintained. Bricks were salvaged from demolition, and re-used in the extension. In the bathroom, fittings and fixtures were located in former door openings to increase effective width while preserving a memory of the house's past." – Jos Tan Architects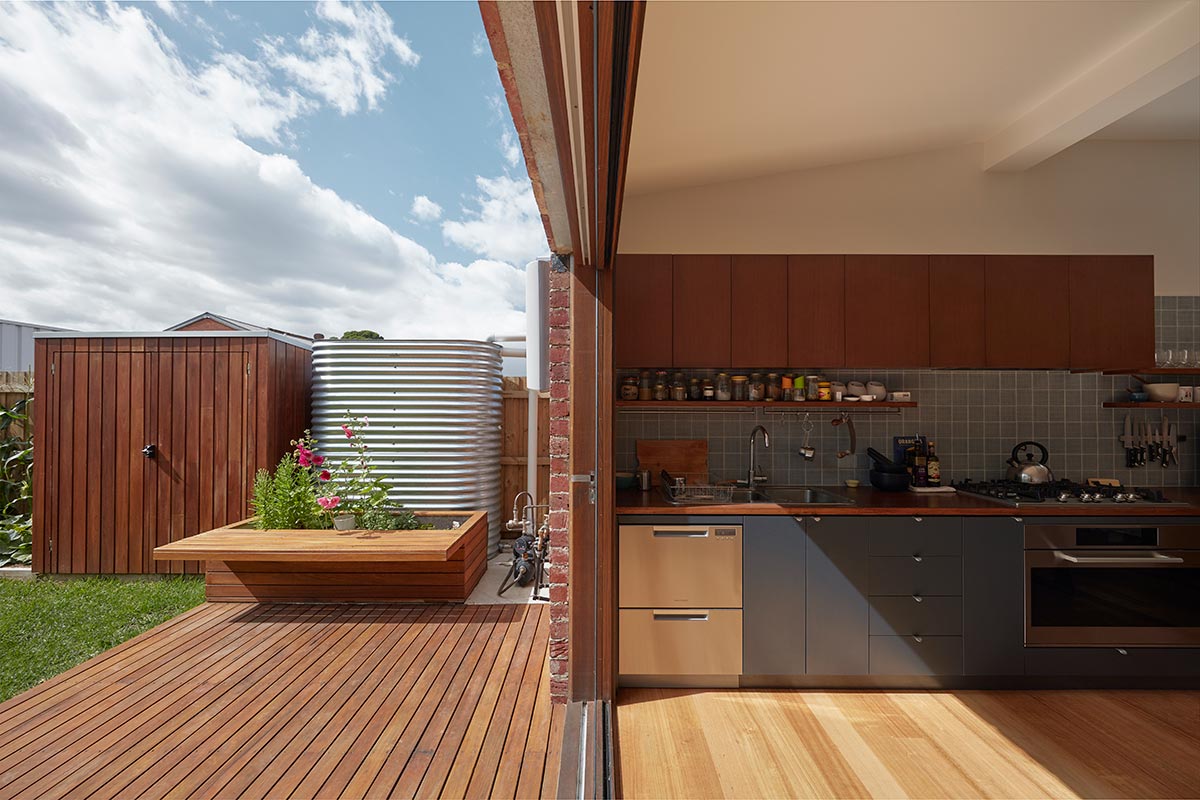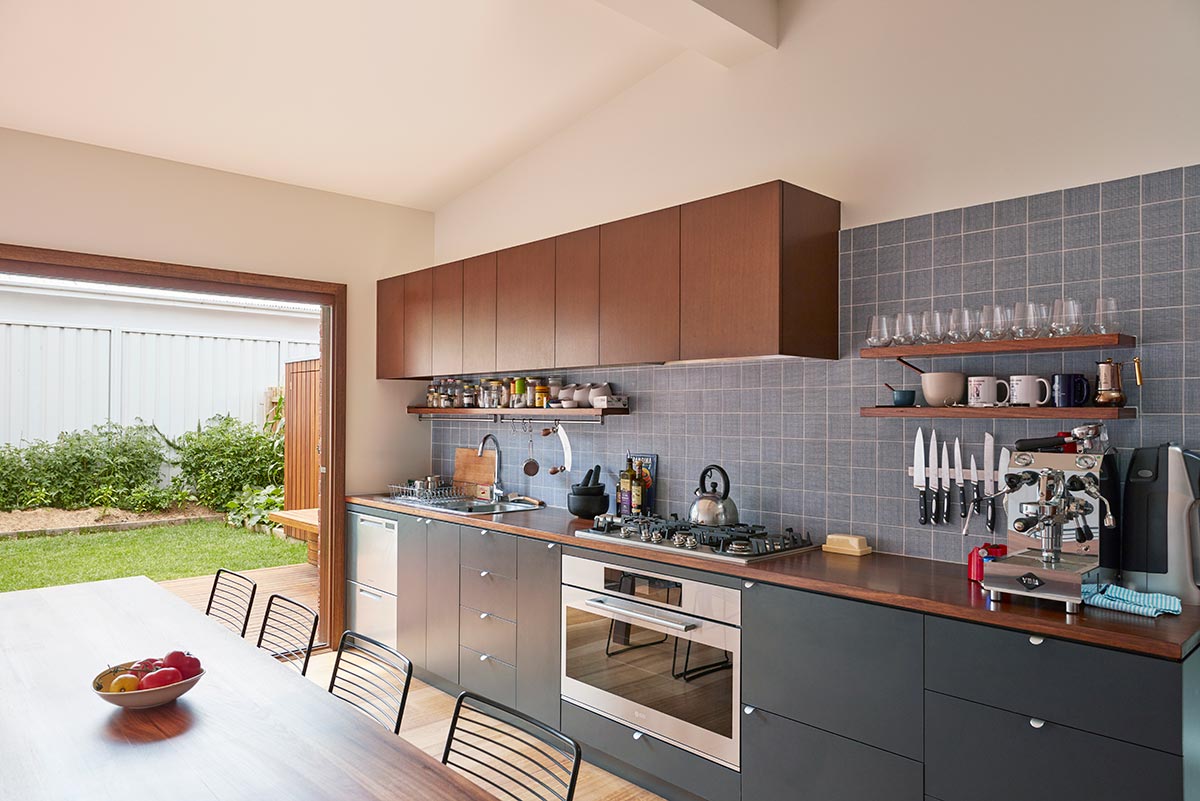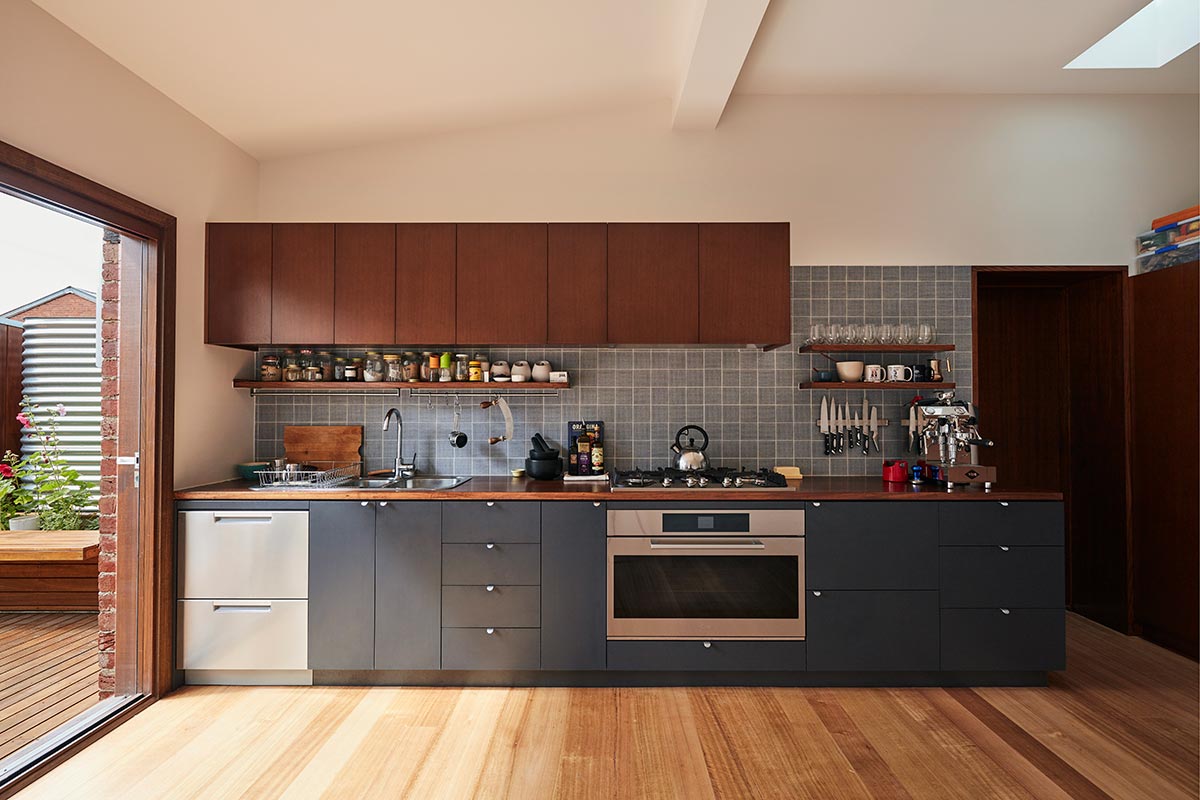 Rather than tearing down and building a new one, the team figured out how to create the required functional areas by staying within the existing building shell and planning a smaller expansion. The team were happy with the fact that retaining the shell of the building proved to be a successful strategy, and that they managed to get so much amenity out of such a small area.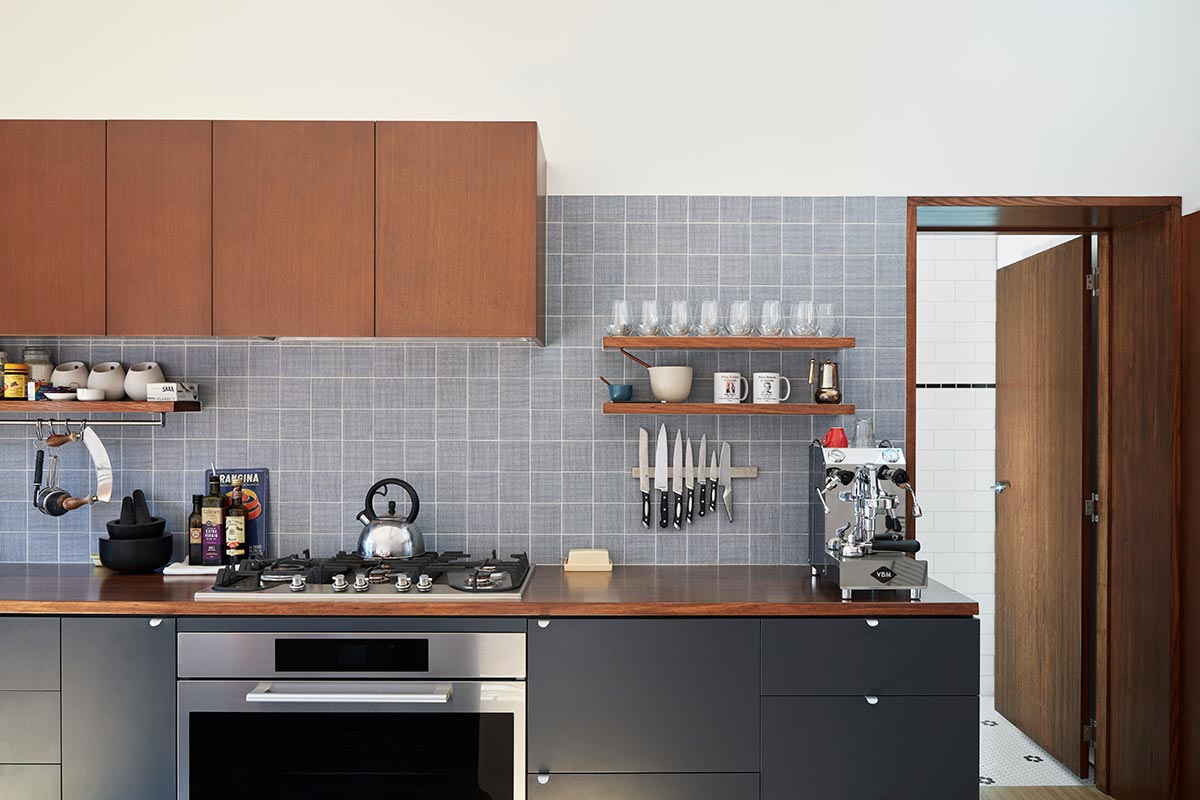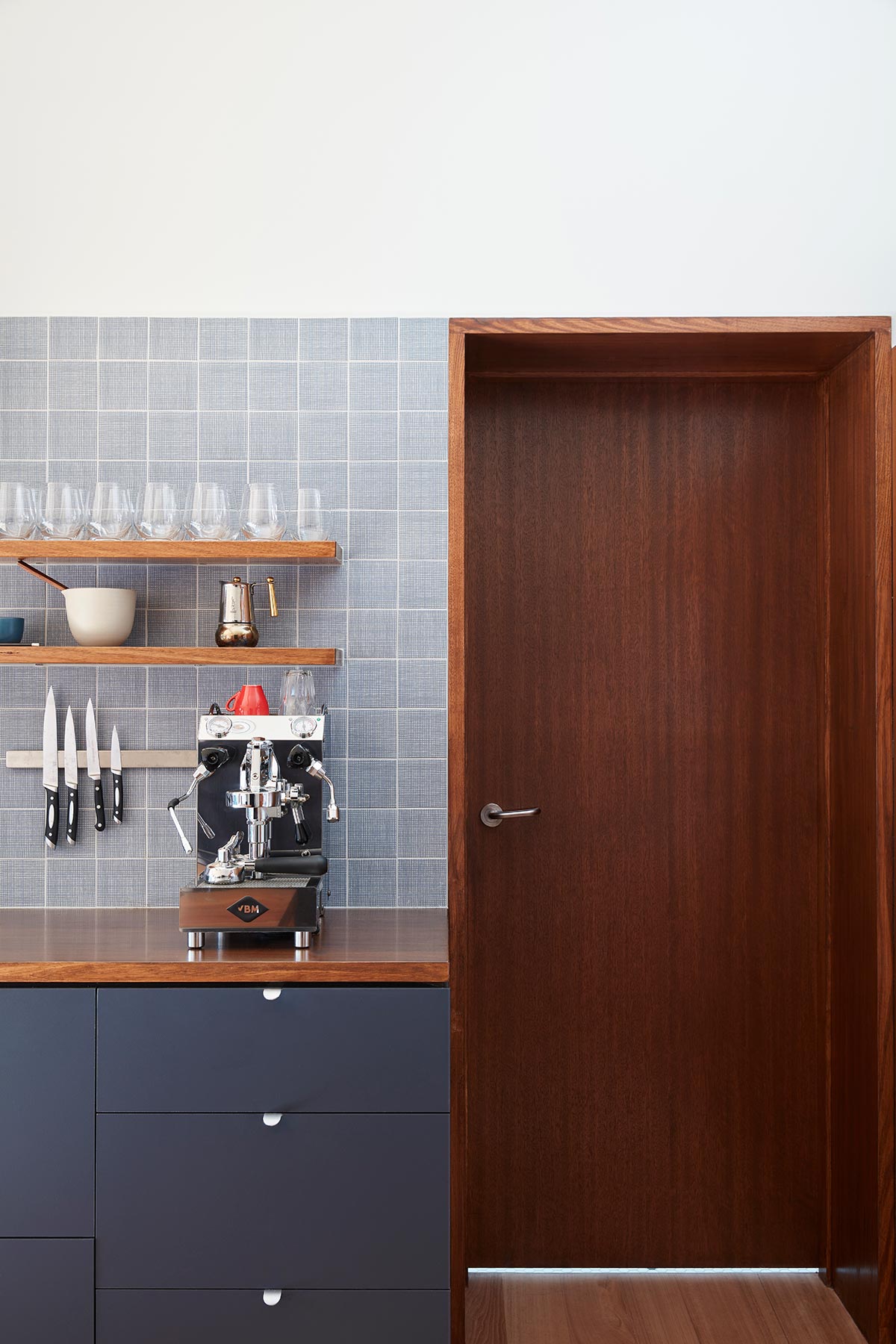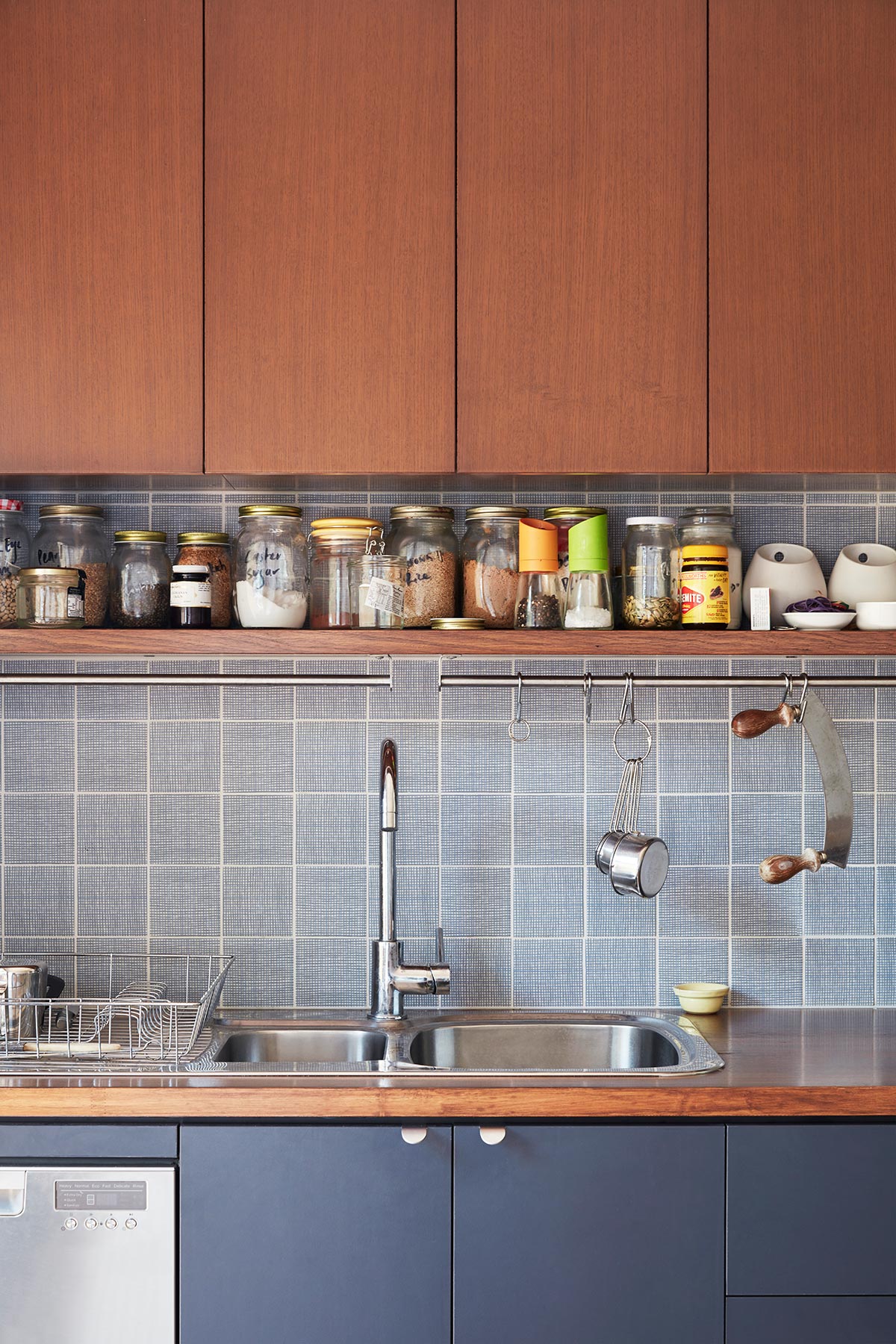 "We used Vic Ash for the flooring, benchtops, and reveals, and matching veneer for some of the cupboards. The benchtops, reveals, and timber joinery was stained to match. The timber species used for the outdoor deck, shed, and bench is Spotted Gum. The kitchen splashback tiles are hand-made by Mutina in Italy. Bathroom tiles are a mix of matt glazed ceramic tiles and mosaics." – Jos Tan Architects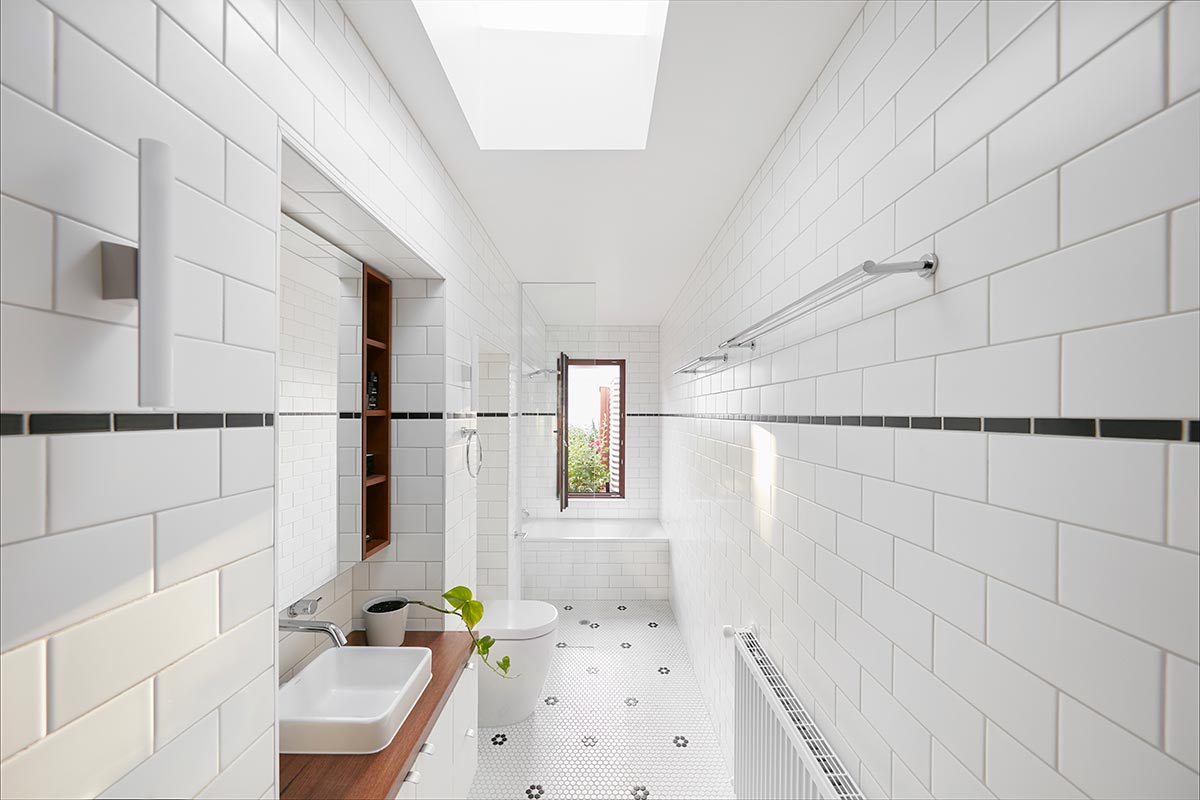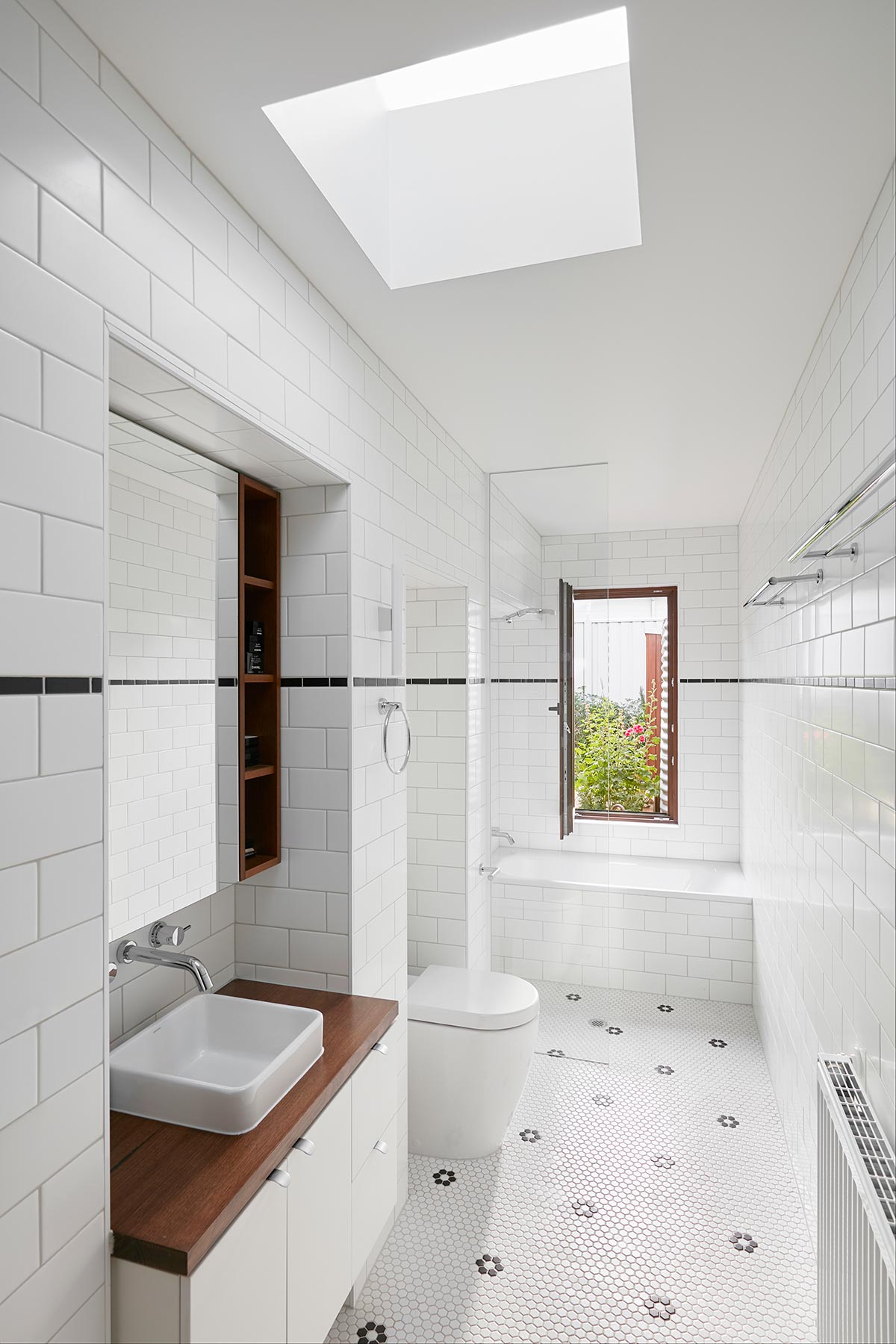 This addition and alteration project by Jos Tan Architects was approached with a straightforward but practical design plan, creating a harmonious contrast between the old and the new. The perfect example of homes that tastefully reflects on the past while moving into a modern future.
Project: Coronet
Studio: Jos Tan Architects
Location: Melbourne, Australia
Type: Renovation
Photography: Tom Ross