South Yarra House designed by AM Architecture is an additions and alterations project to a heritage dwelling in a landscape context. Located on a stepped walkway that runs from the end of a cul de sac down to the Yarra River, the client brief was to take in the lofty views, regulate privacy on site, and to create a kind of tree house. The addition is designed to patina, grow, and improve over time, becoming an intrinsic part of the landscape and its picturesque built context.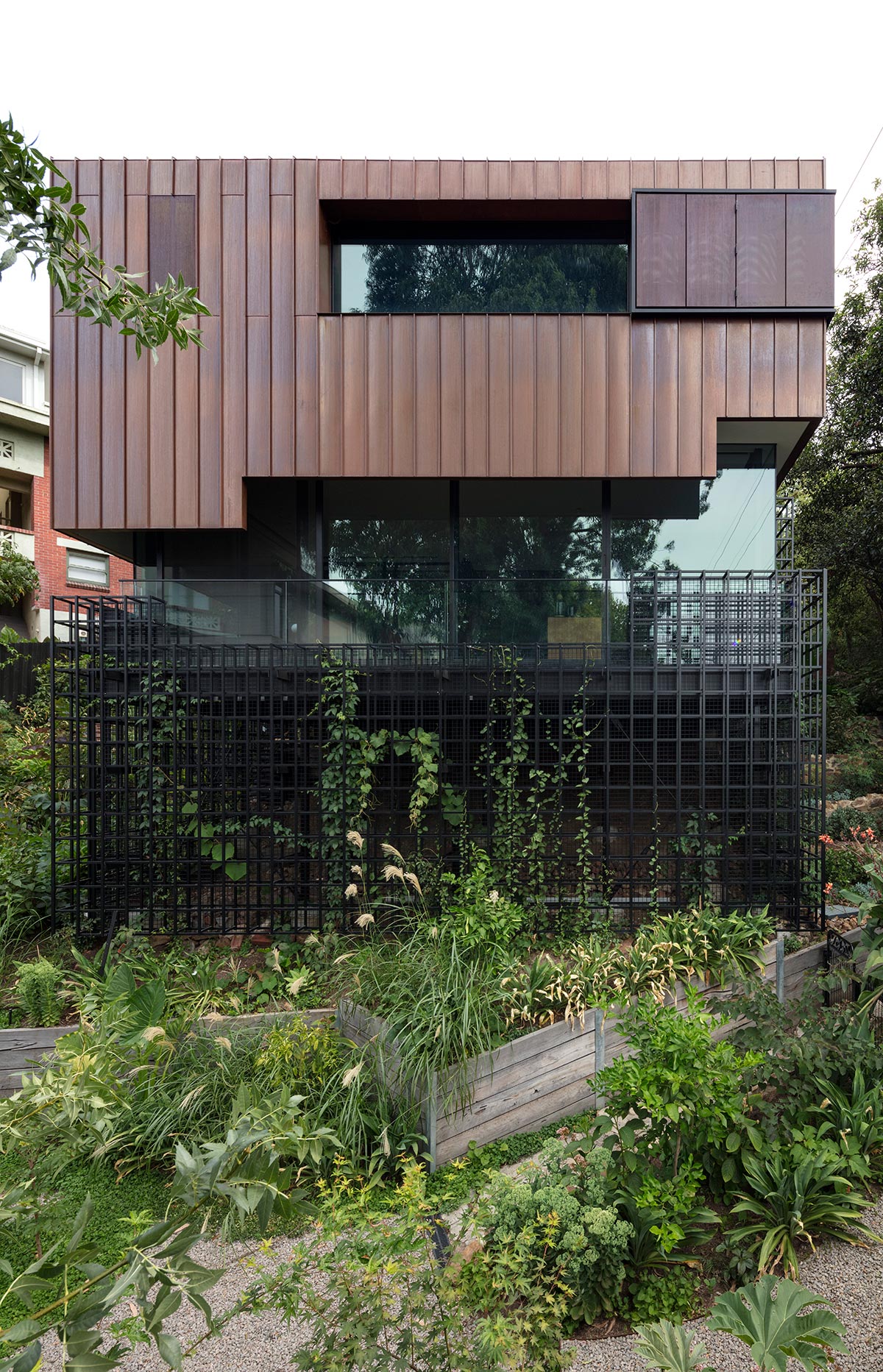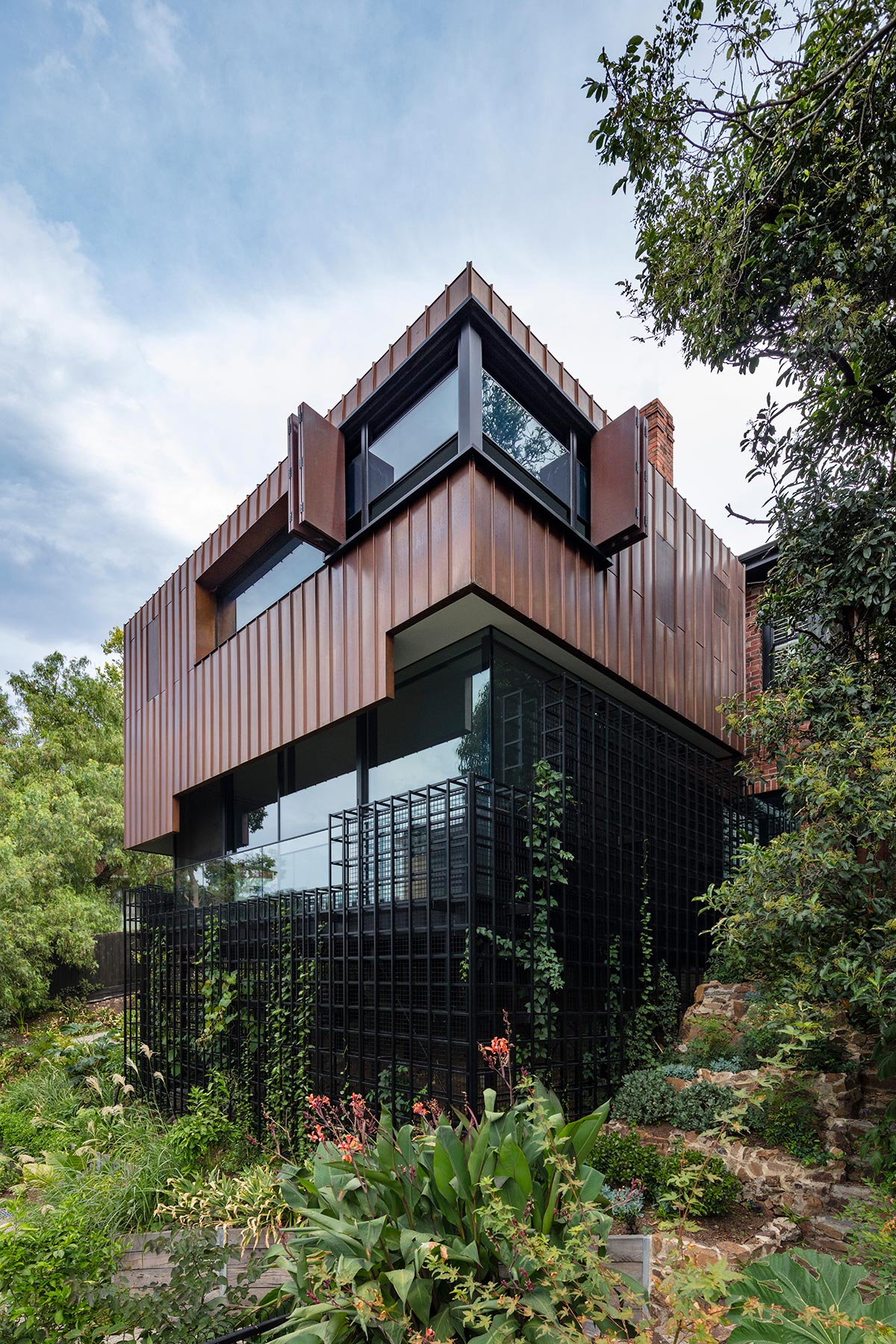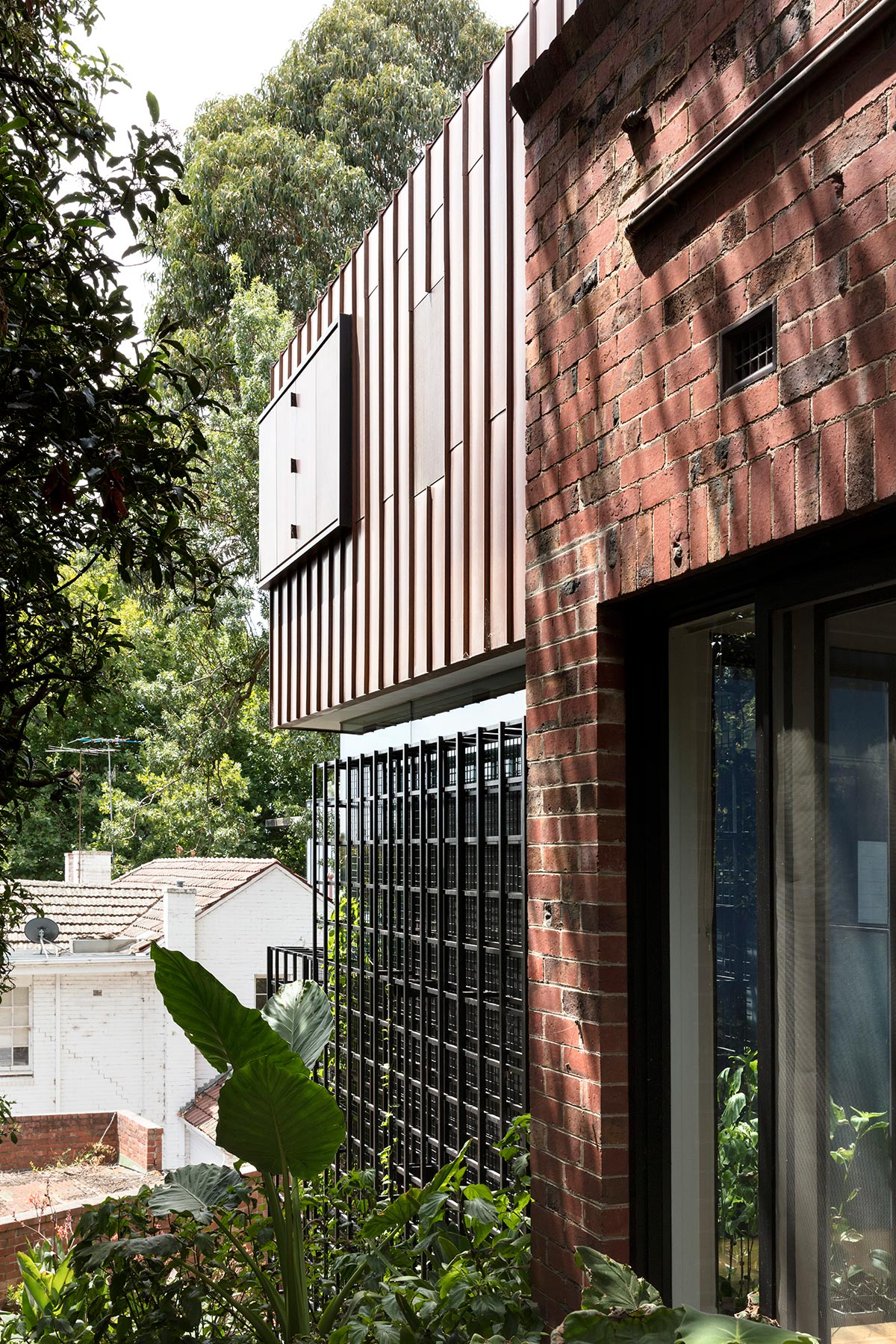 "The addition places its inhabitants in the centre of the landscape. The new living areas are located on the outside of the original heavy brick walls, surrounded entirely by landscape and light. The addition allows an intimate connection with nature, as the garden climbs over the space frame, and as the copper slowly reaches its final stage of oxidation. In around 30 years, the exterior shell will come into alignment with the lime green colour of internal joinery." – AM Architecture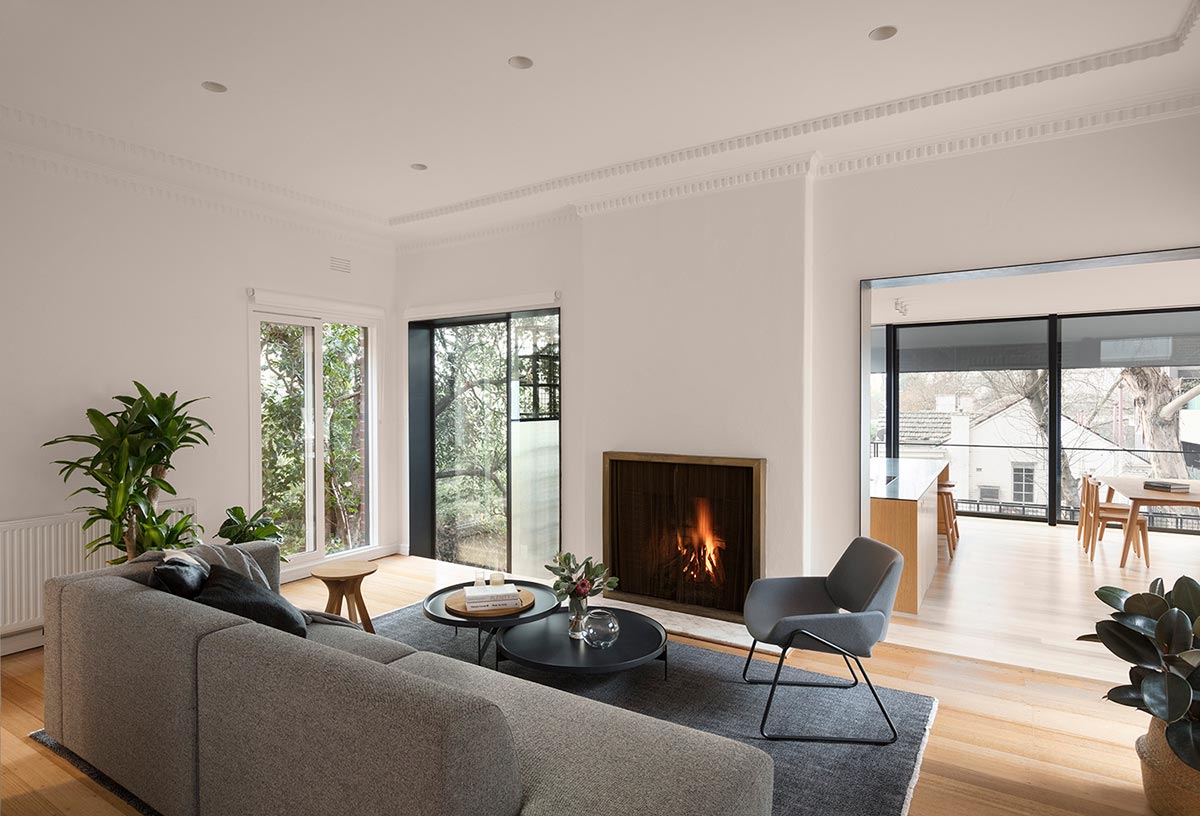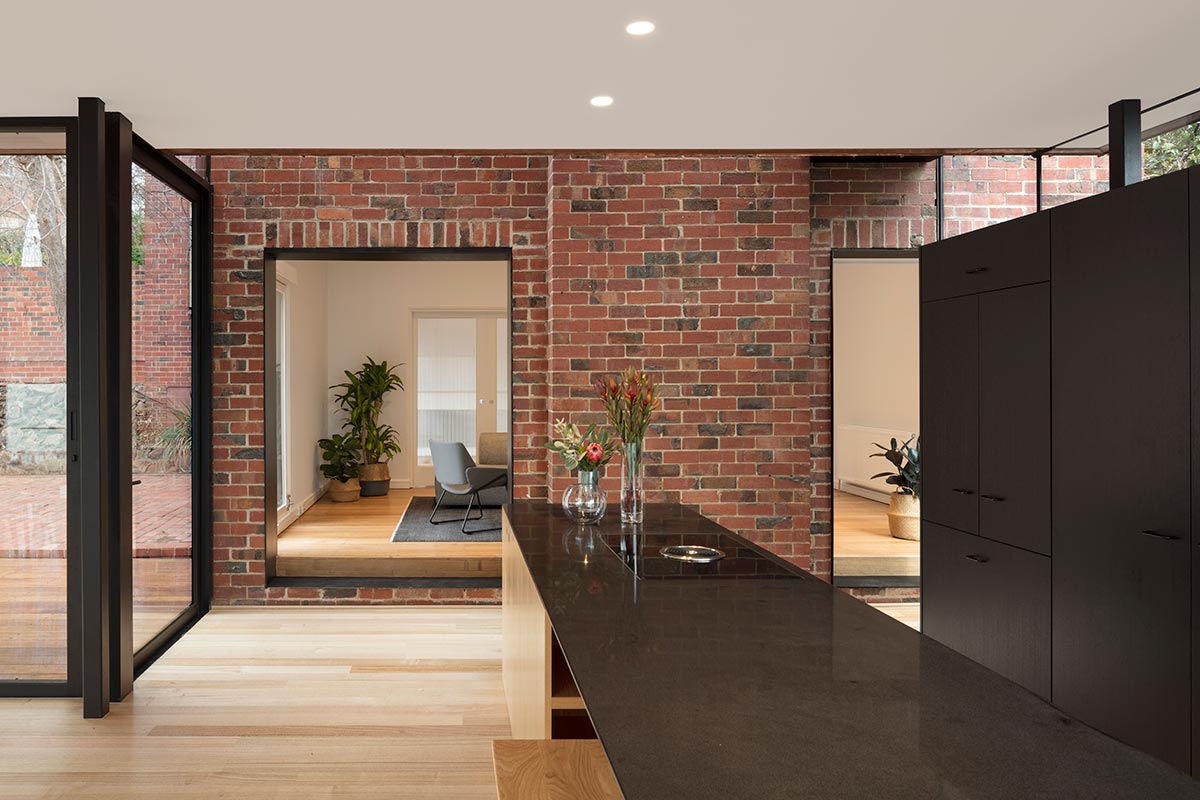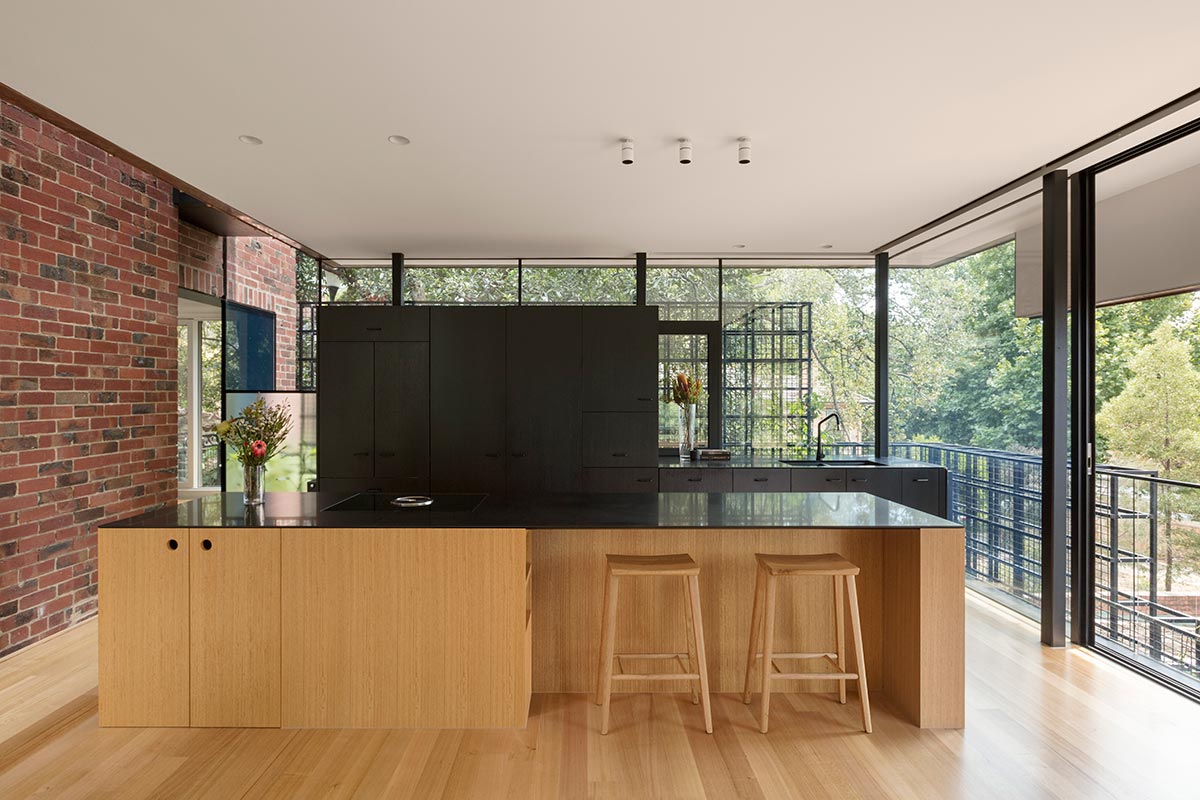 The new architecture is partitioned into two sections. The first one features a copper clad element designed to integrate with the surrounding built character; the second is a black space frame element designed to integrate with the landscape character of the public walkway. The convergence of the two is found in a steeping dialogue and overlay a living area which inhabits the space in-between. This feature addresses the need for privacy and sun protection in each direction, crafting and framing views from within and allowing planting to embrace the high level living areas.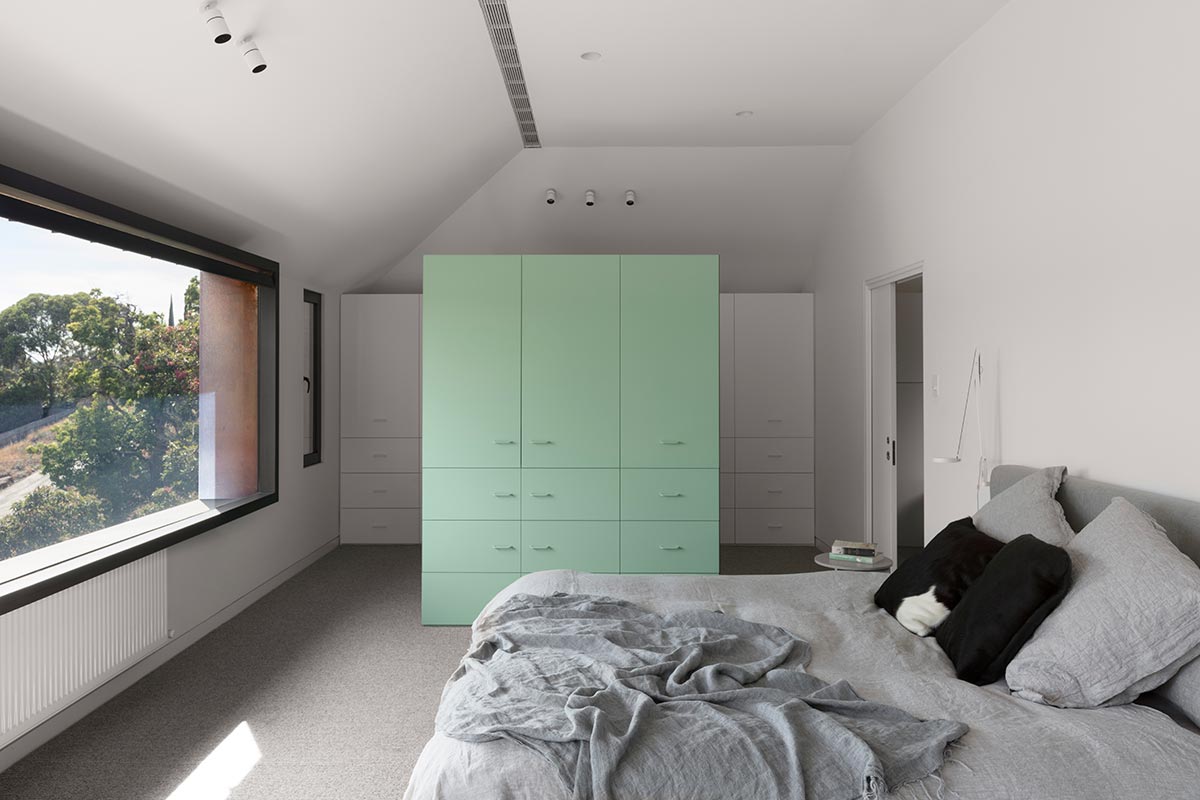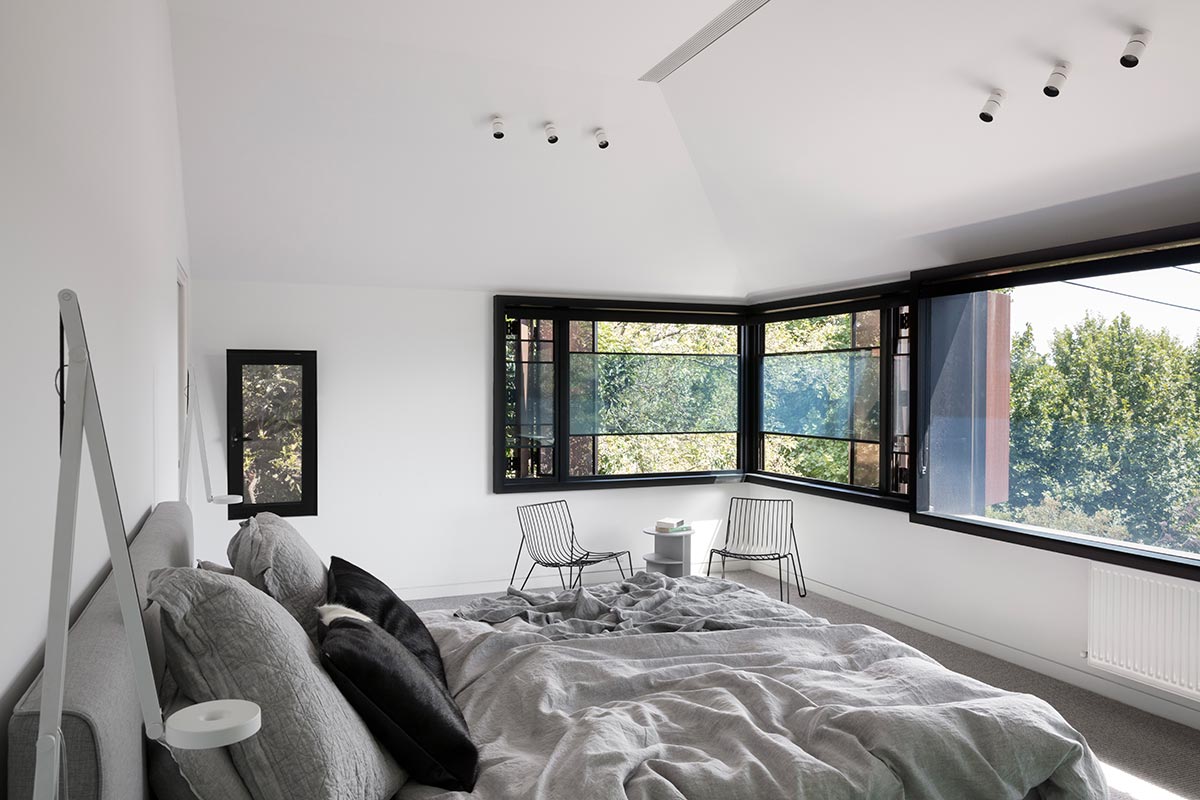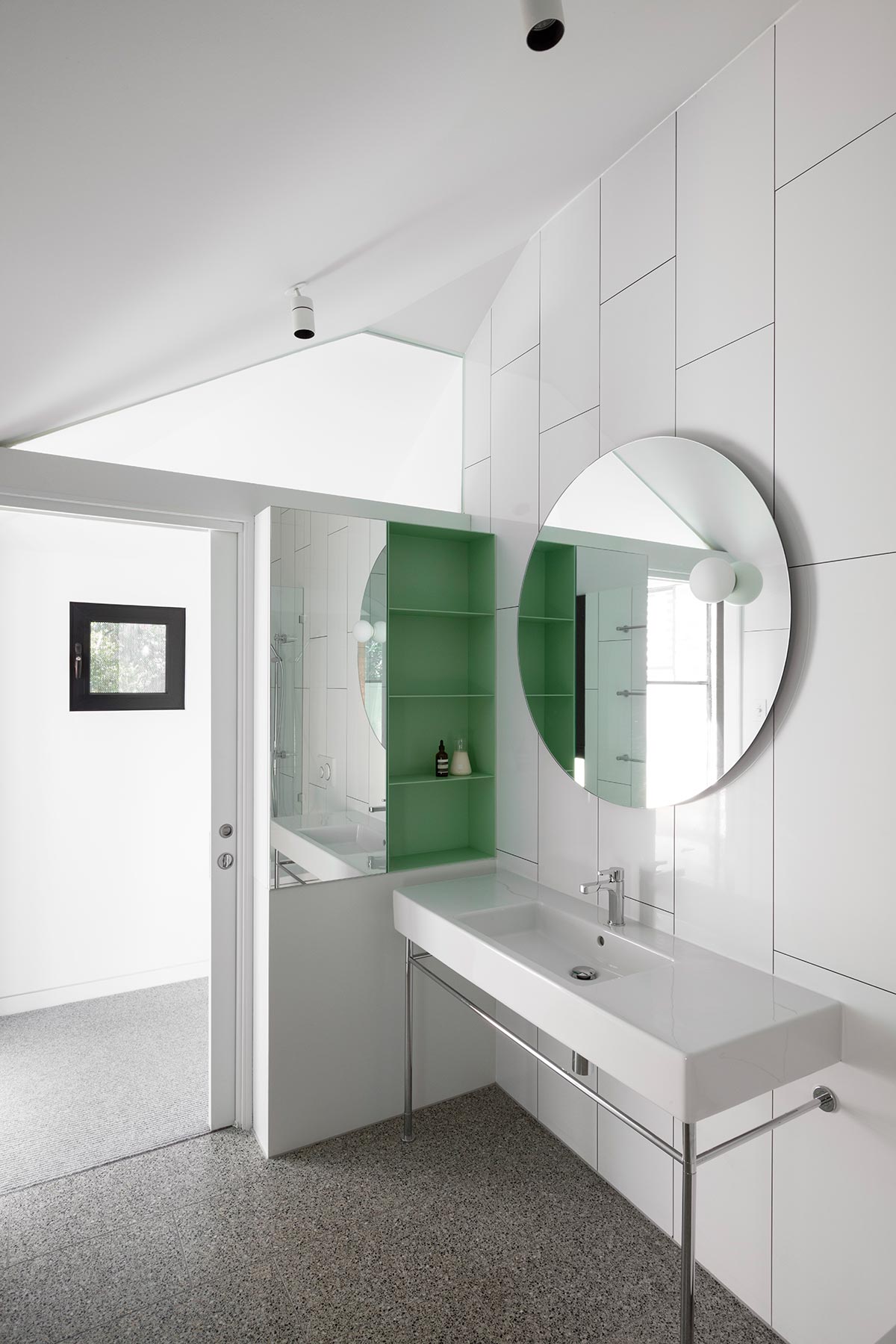 "Contextually the copper roof forms a continuation in a series of terracotta roof forms that cascade down the escarpment and the grain of new windows in the copper, continuing the irregular grain of openings on the existing building. The space-frame is an abstract element, intended to break any relationship with the local heritage architecture, instead forming a relationship with the landscape, and appearing to rise up and erode the copper form above it. It breaks down massing by creating a green backdrop, contributing positively to the lush, landscape context of the public walkway." – AM Architecture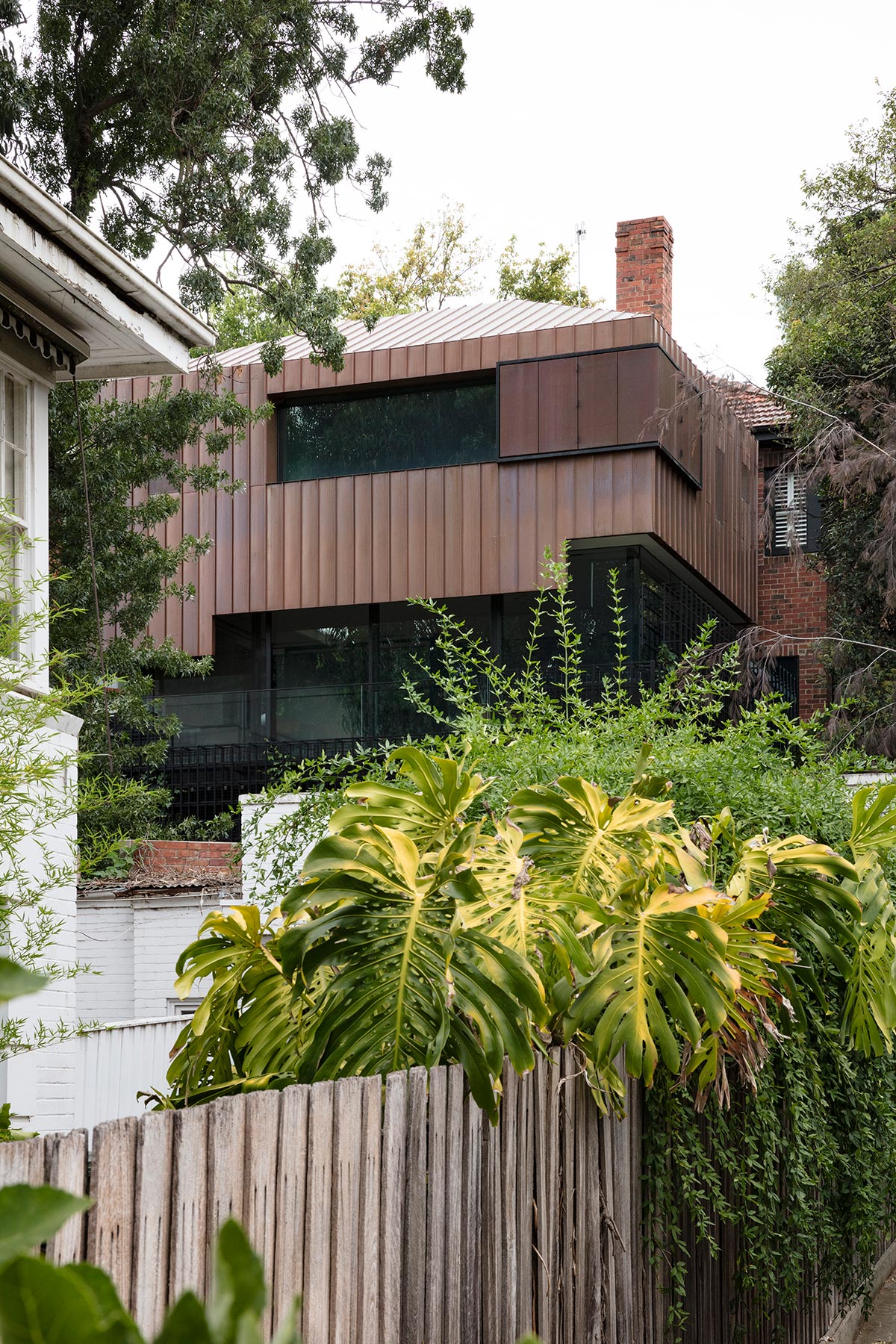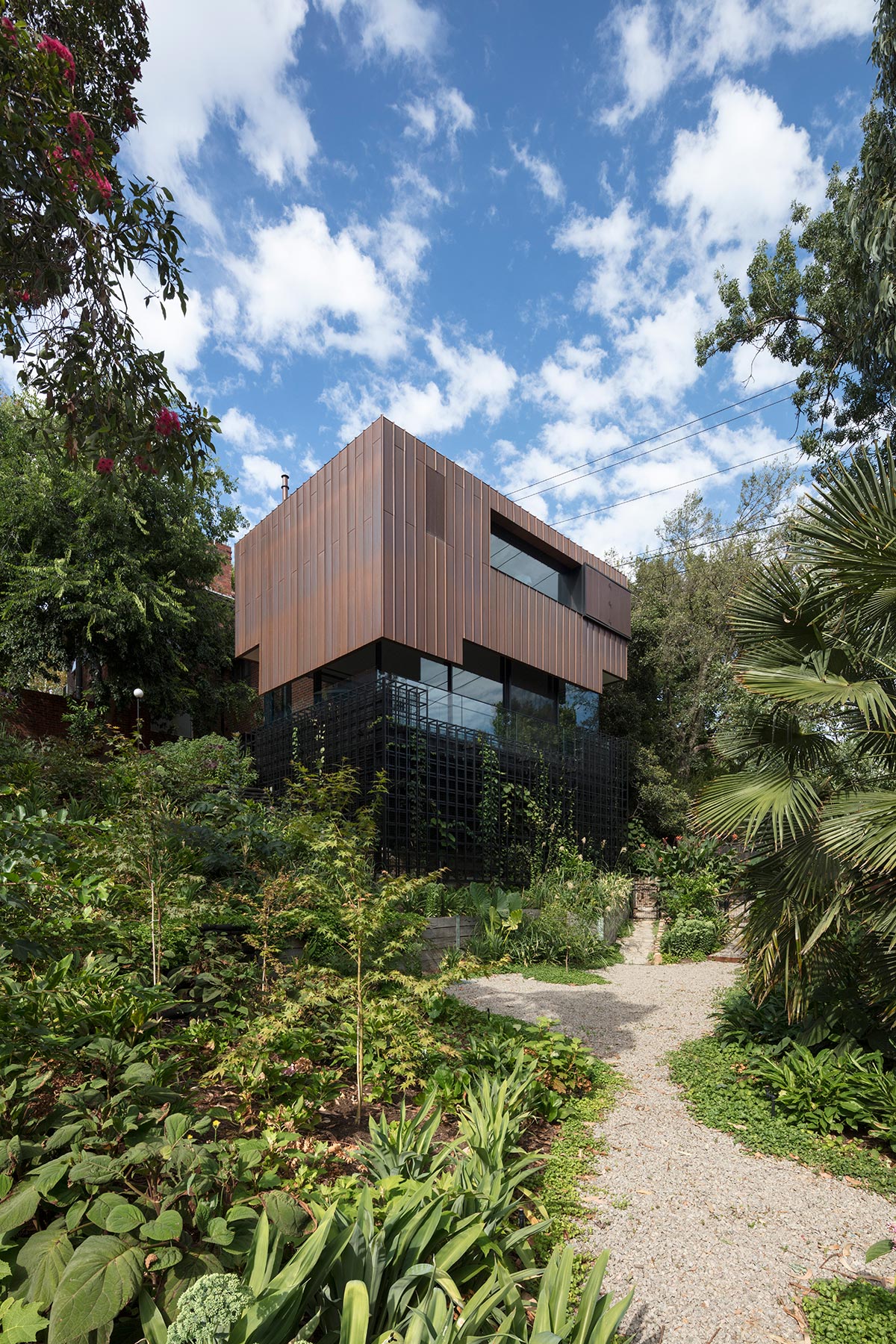 Over 30+ years the copper will beautifully patina and mix into the brick and overgrown moss rooftops surrounding it. The garden will fully develop to become an integral part of the architecture. The focus on South Yarra House is to make a spot that is both great to occupy, and one that resounds with its exceptional setting, reinforcing an already strong sense of place.
Project: South Yarra House
Studio: AM Architecture
Location: Melbourne, Australia
Type: Renovation
Landscape Design: Eckersley Garden Architecture
Photography: Dianna Snape