Situated in Sydney's suburb of Belrose, Escu House designed by Bijl Architecture is the result of the complete transformation of a 1970s pale-brown brick box into a light-filled, highly functional home that is also warm and welcoming. The project presents an open, inviting and modern architecture that is intelligent yet straightforward, and confident yet delicate. Through a program of maximising spatial efficiencies and a layering of joinery and finished elements, this family home encourages congregation and connectedness within its walls and beyond.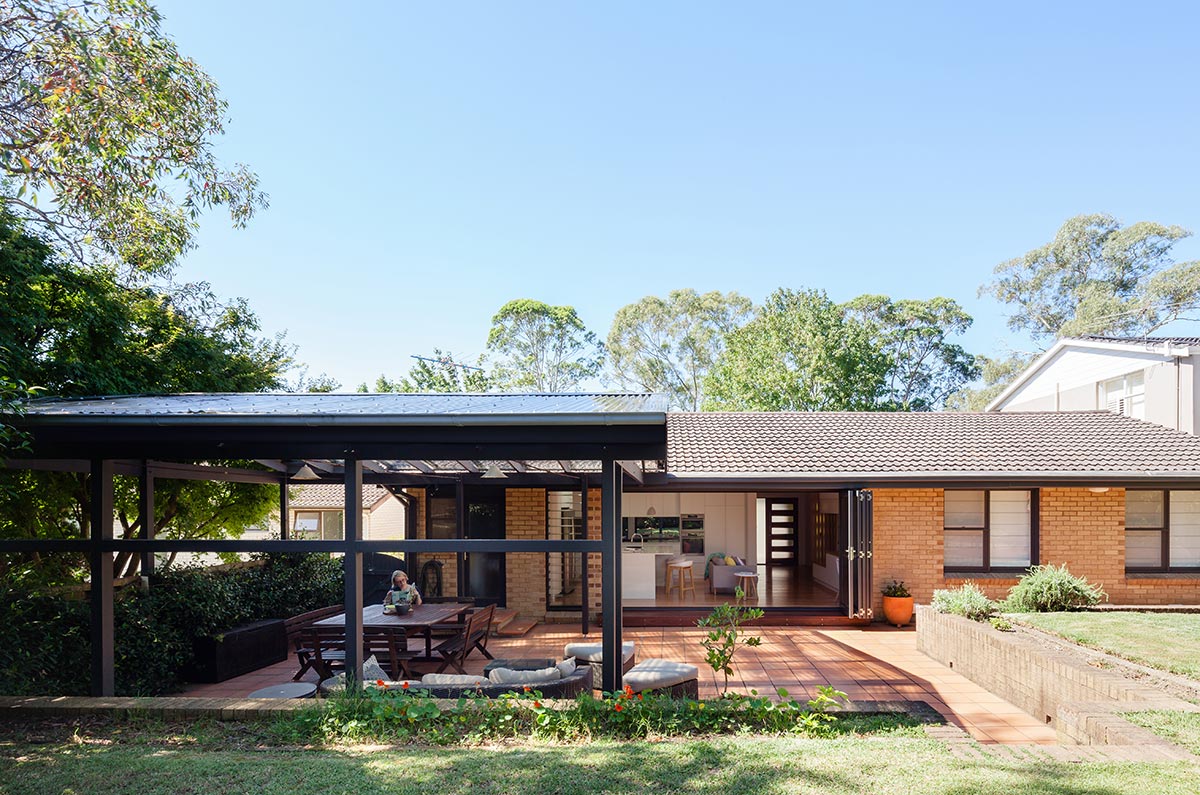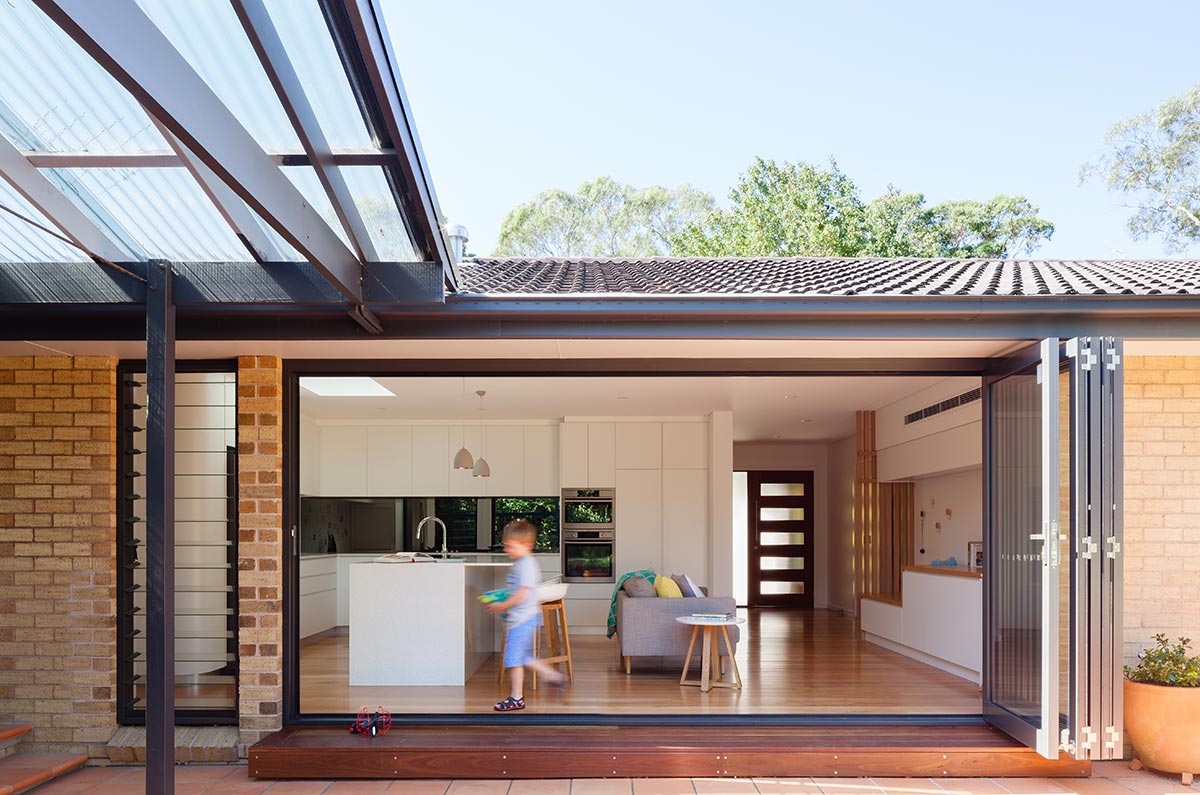 "At the front of the house, an existing verandah has been replaced with an extended front living space, protected from the street by a vertical slatted timber element that acts as part privacy screen and part floor-to-ceiling balustrade. Wrapping the room, this façade treatment lets northern light into the front of the house and allows the windows to be opened wide while retaining a buffer from the street – Escu means 'shield' in old French." – Bijl Architecture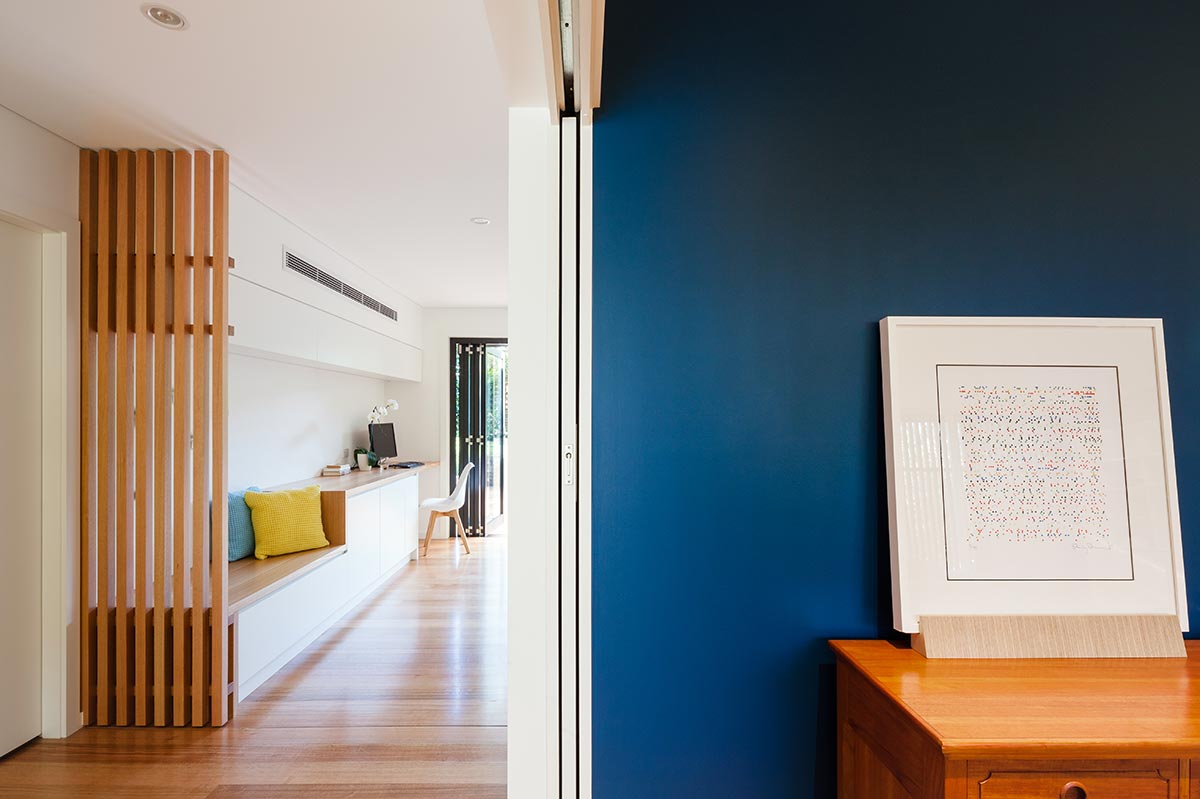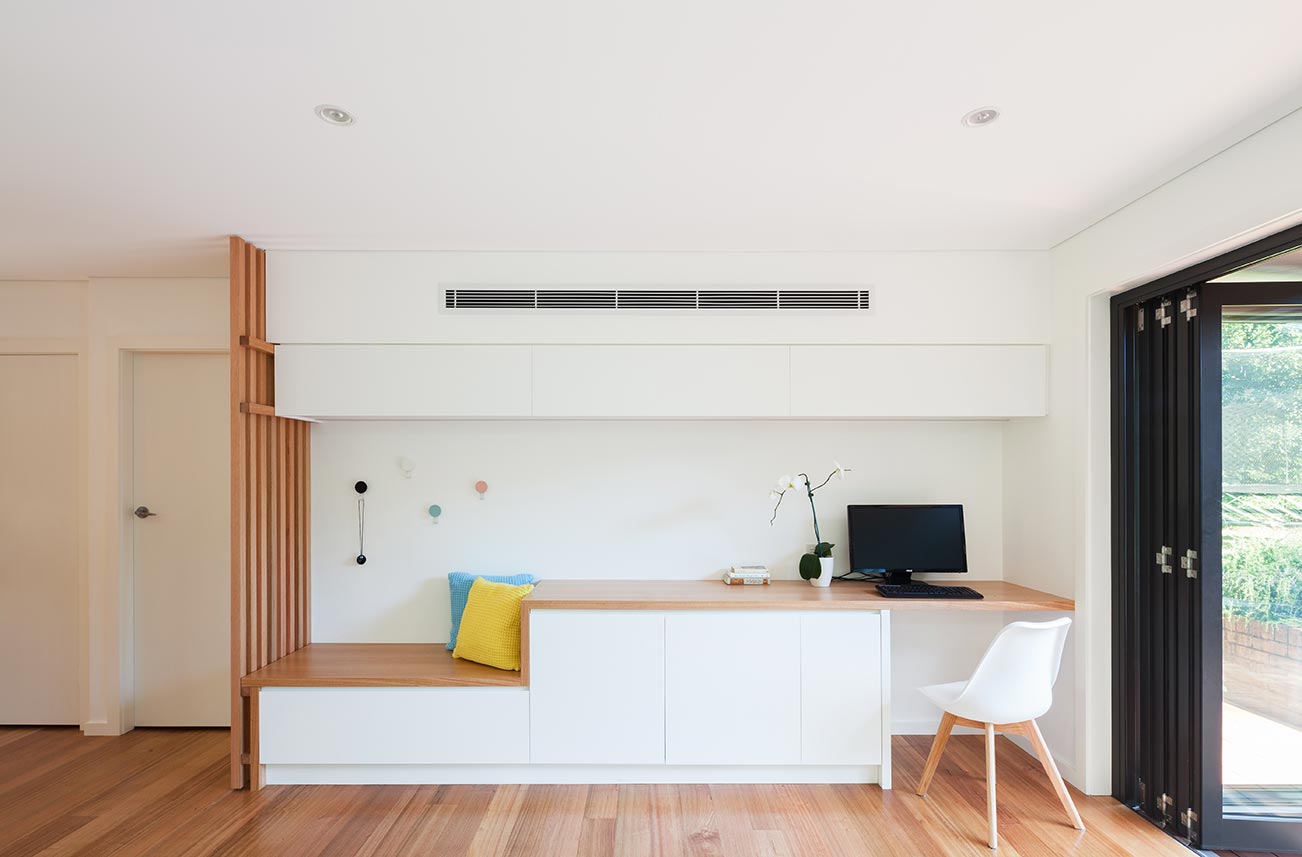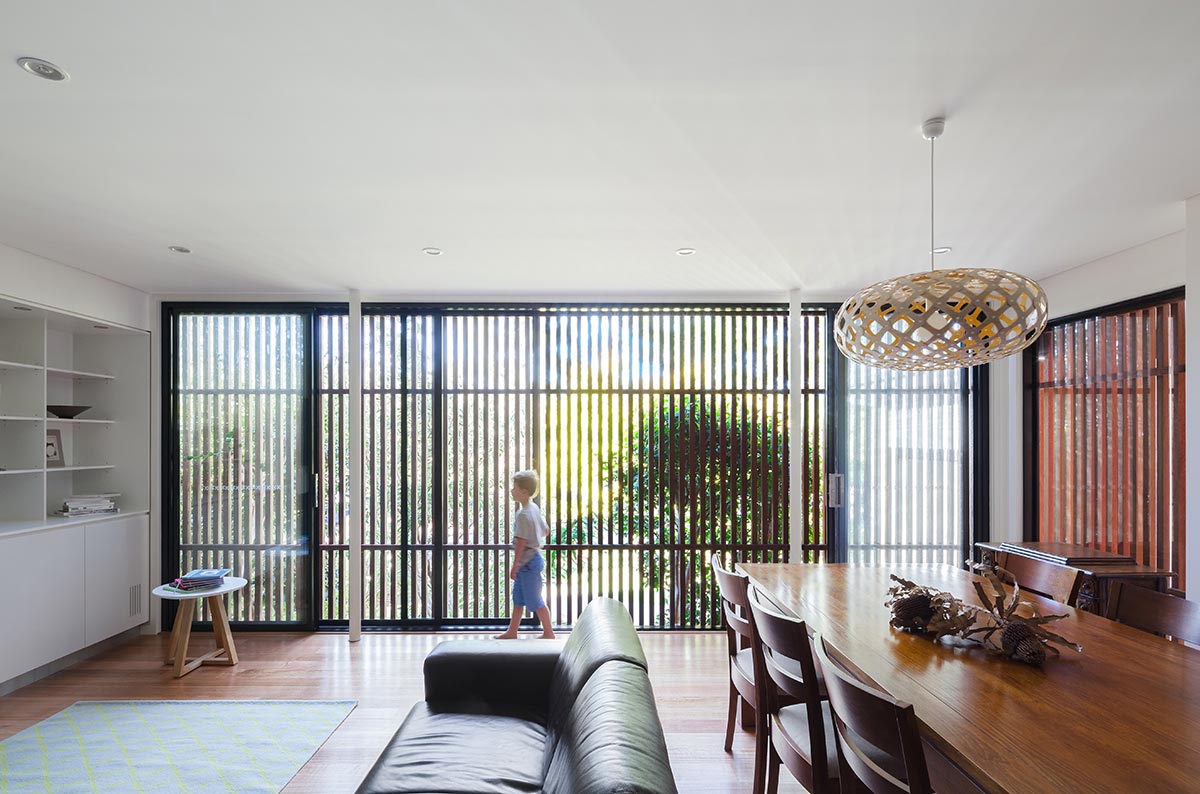 Openness, an abundance of natural light, and practicality were key to the design. A neutral palette of white walls and timber together with a skylight provides the maximum amount of light around to create a bright and airy home. The opposite wall provides a strong contrast in dark teal, framing either side of the room, while an original David Trubridge pendant light provides another accent of timber above the dining table.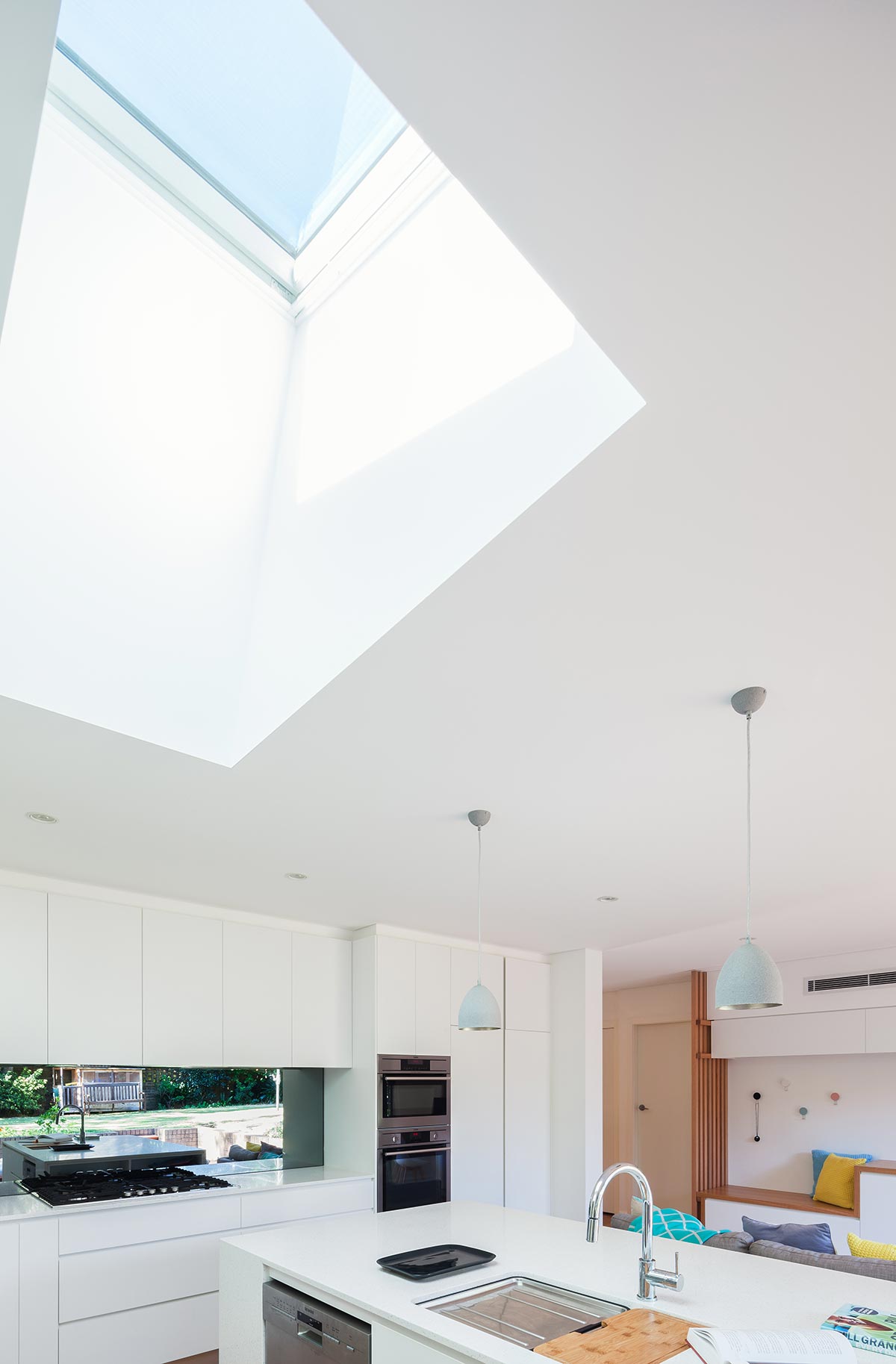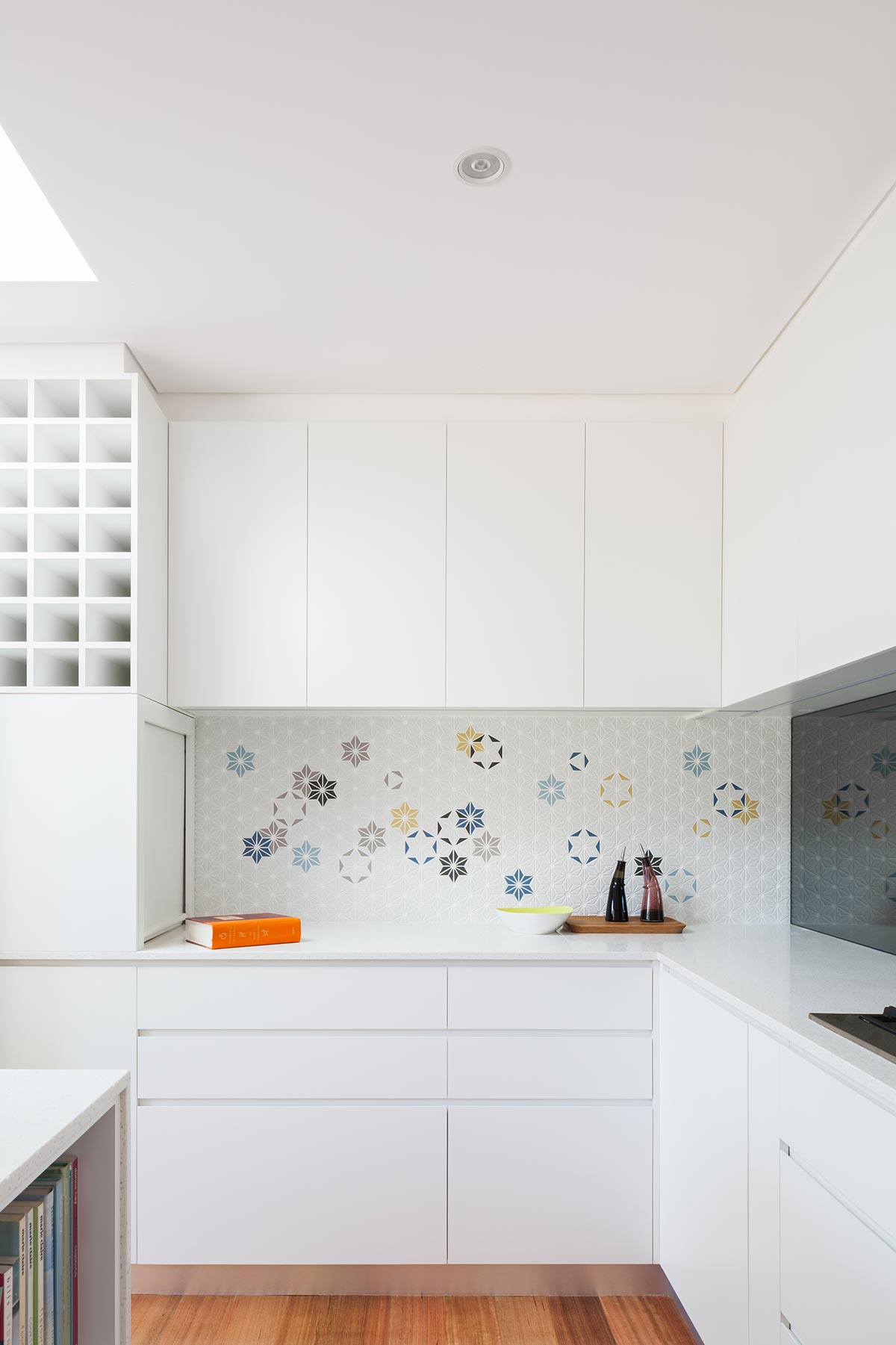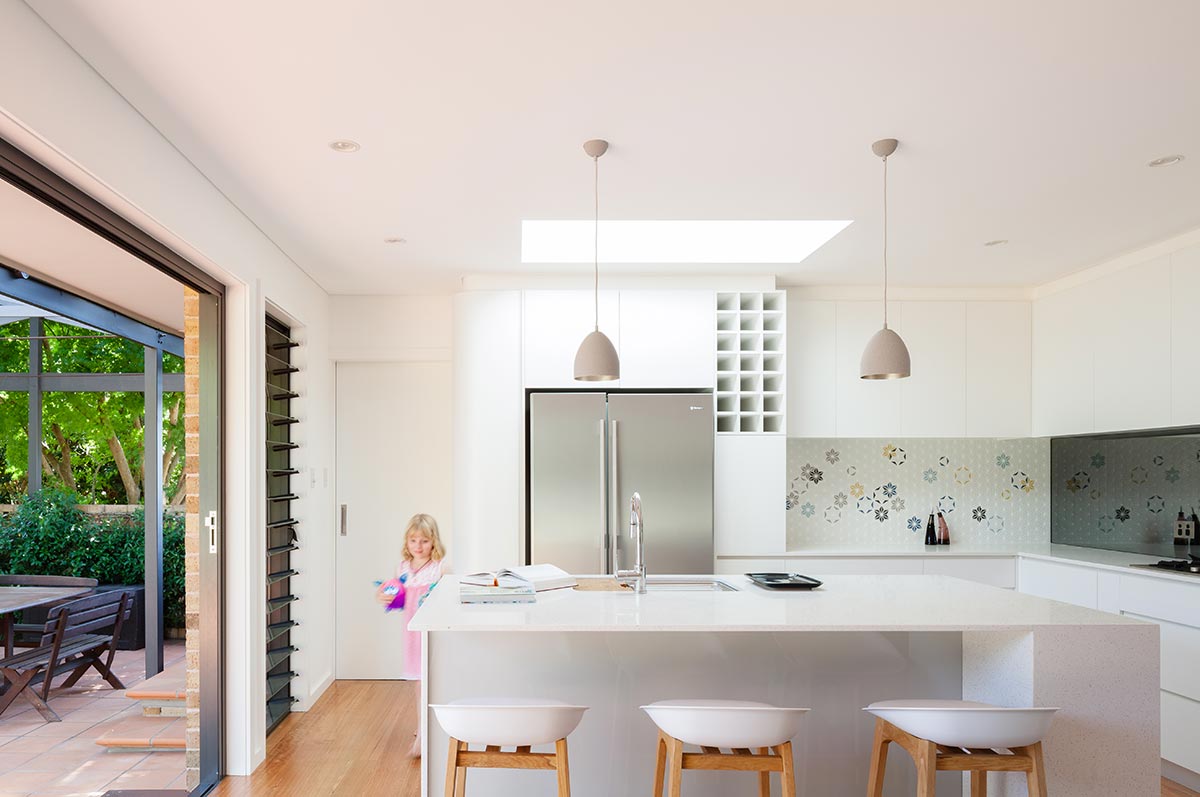 "At the back of the house, a kitchen and open family room features concealed storage and built-in furniture, including a long timber joinery element along the back wall that contains seating and desk space. A fresh palette of timber and white features subtle pops of colour, such as the geometric tiles in the kitchen splashback where blue, yellow and grey create an understated decorative effect, and hooks by Design by Them in soft shades of blue, pink, black and white." – Bijl Architecture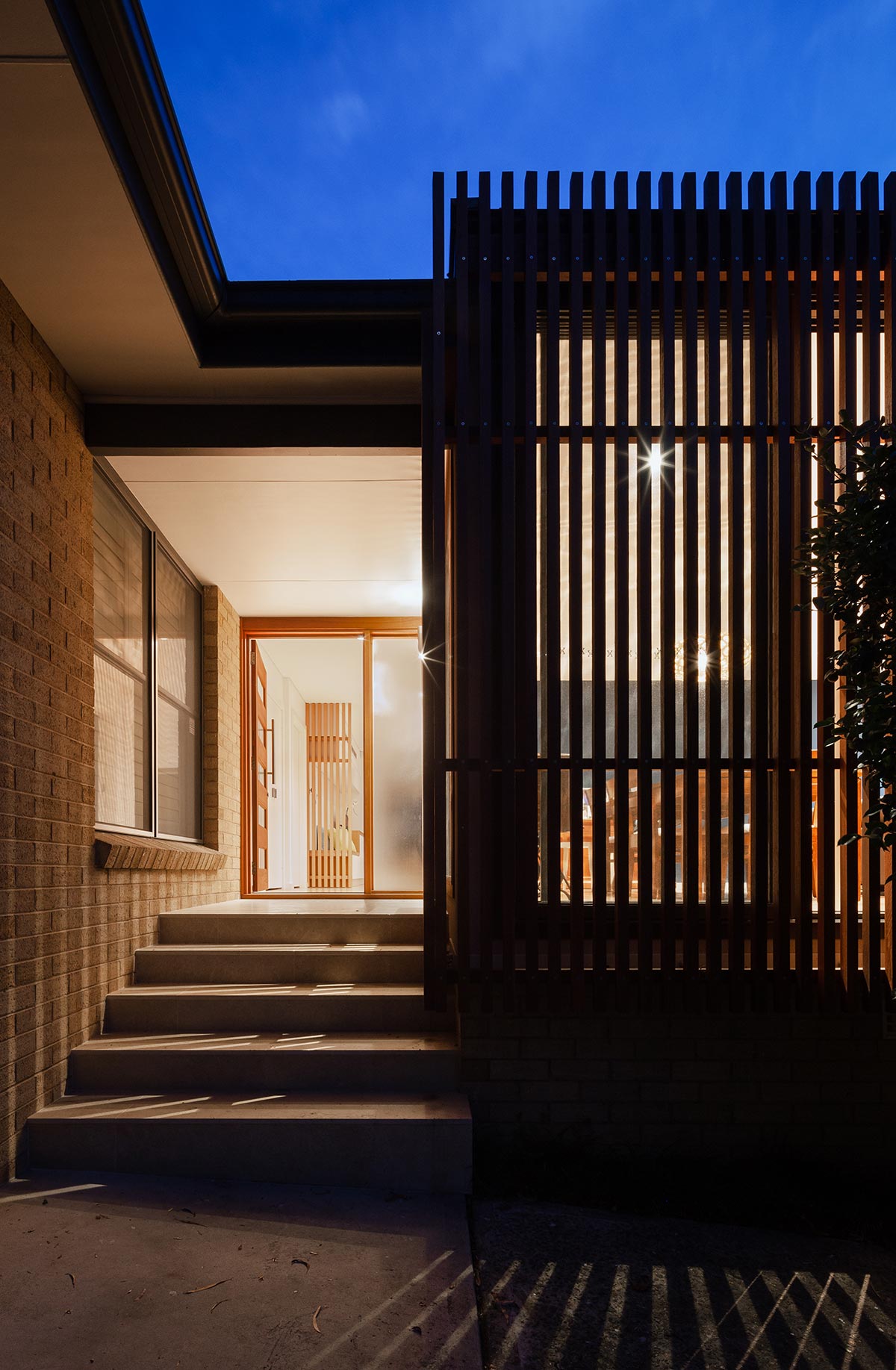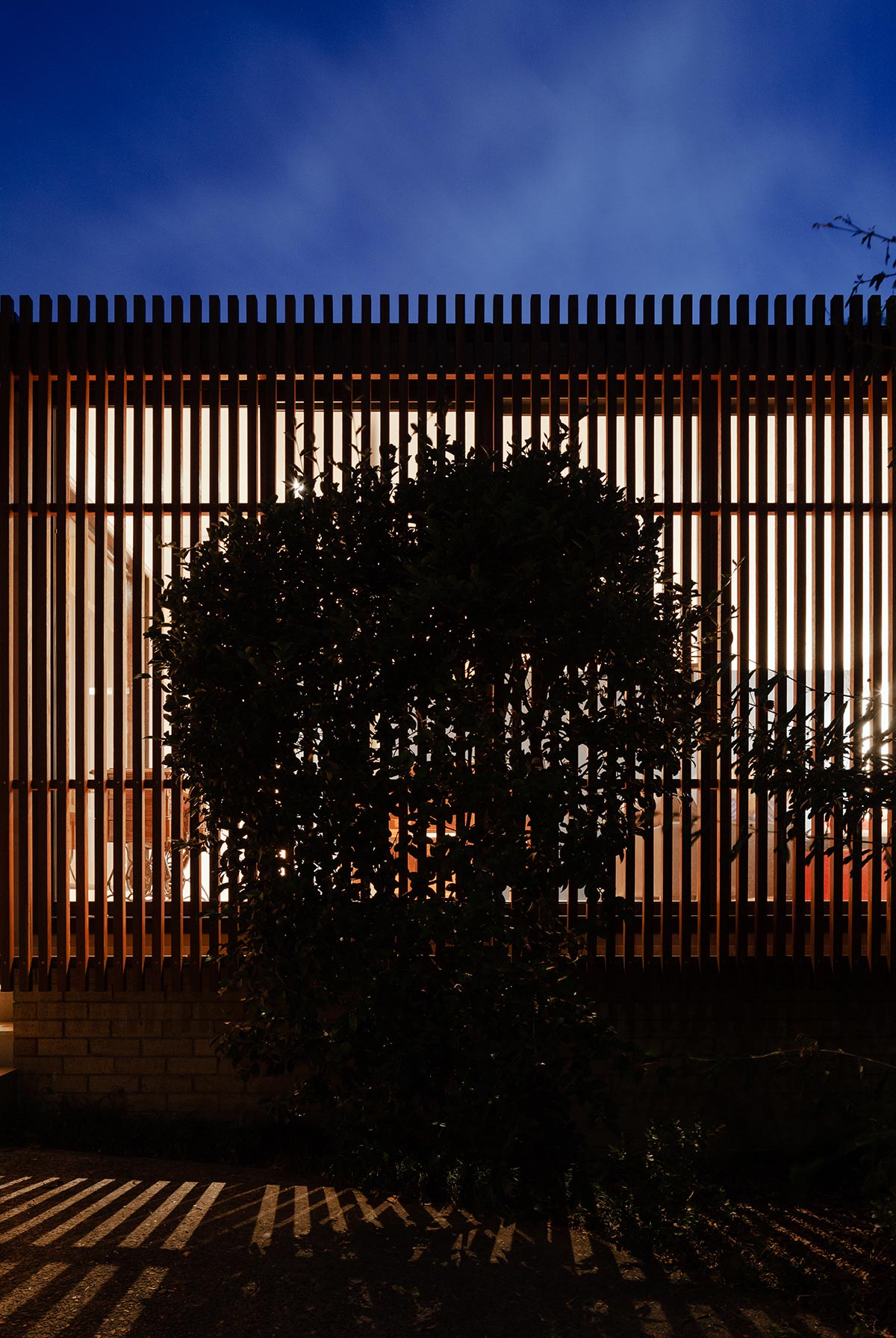 Despite the modest space, a considered approach to the allocation of space that focused on the reality of the family dynamic has created a highly functional home that provides an oasis from the outside world.
Project: Escu House
Studio: Bijl Architecture
Location: Sydney, Australia
Type: Renovation
Structural Engineer: Cantilever Consulting Engineers
Photography: Katherine Lu