Melbourne photographer Christine Francis specialises in interiors, architecture and design. She greatly appreciates diversity and collaboration in her work, a preference that shines through in her images. Francis' academic background is in visual communication, her photographs have featured projects in Australia and abroad. We sat down with Christine to discuss all things photography and what she's busy cooking up next.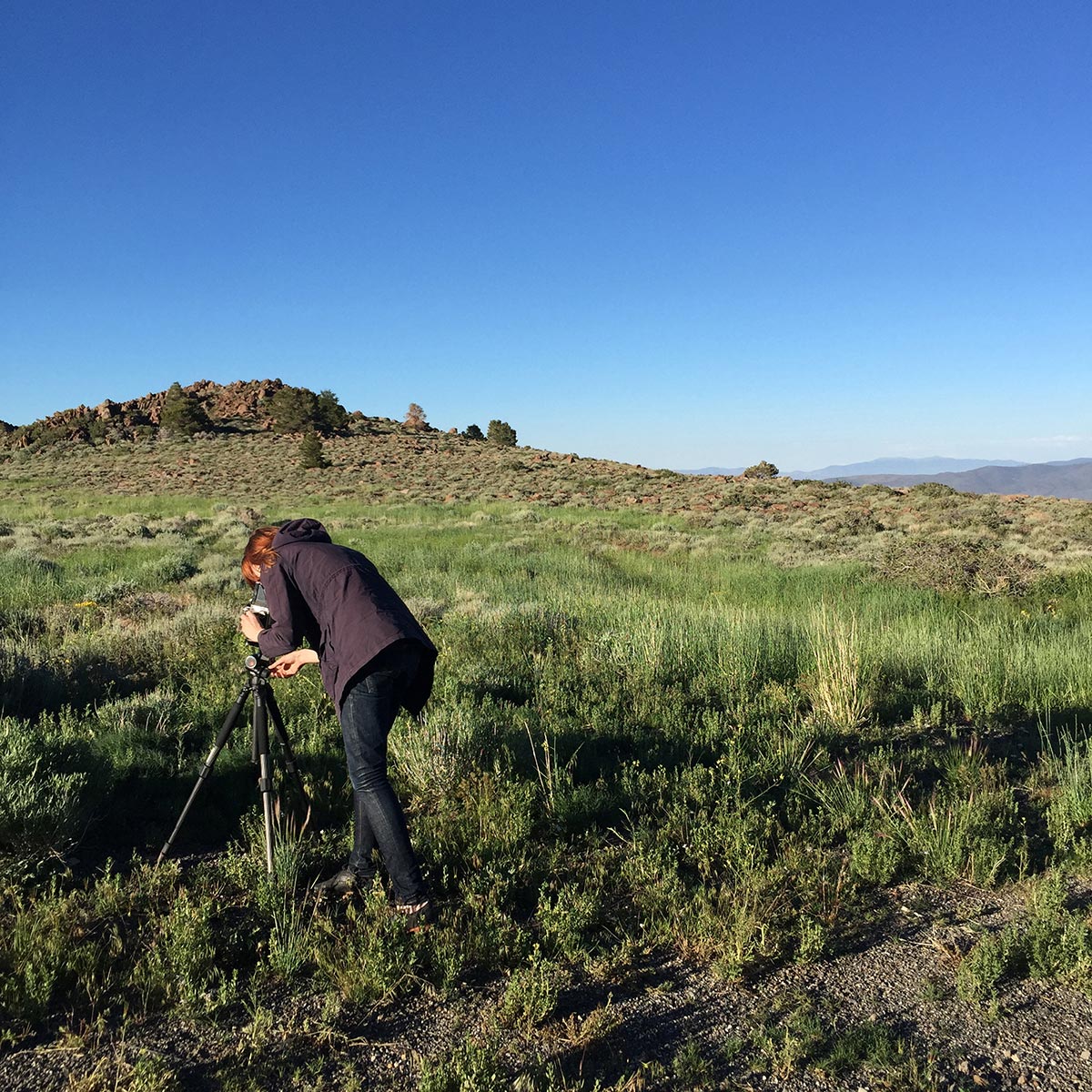 George Takes Twelve
1. Pleasantries first… Tell us about who you are and what you do?
I am a Melbourne based photographer shooting interiors, architecture and design, collaborating with designers, architects, artists & stylists. I've been working in the industry since 2002, and have worked across analog and digital throughout my career, with film still being a favourite for personal work.
2. When I was growing up I wanted to be….
My first memory was to be a nurse as I have always wanted to help people, but that was short lived as I can't stand the sight of needles!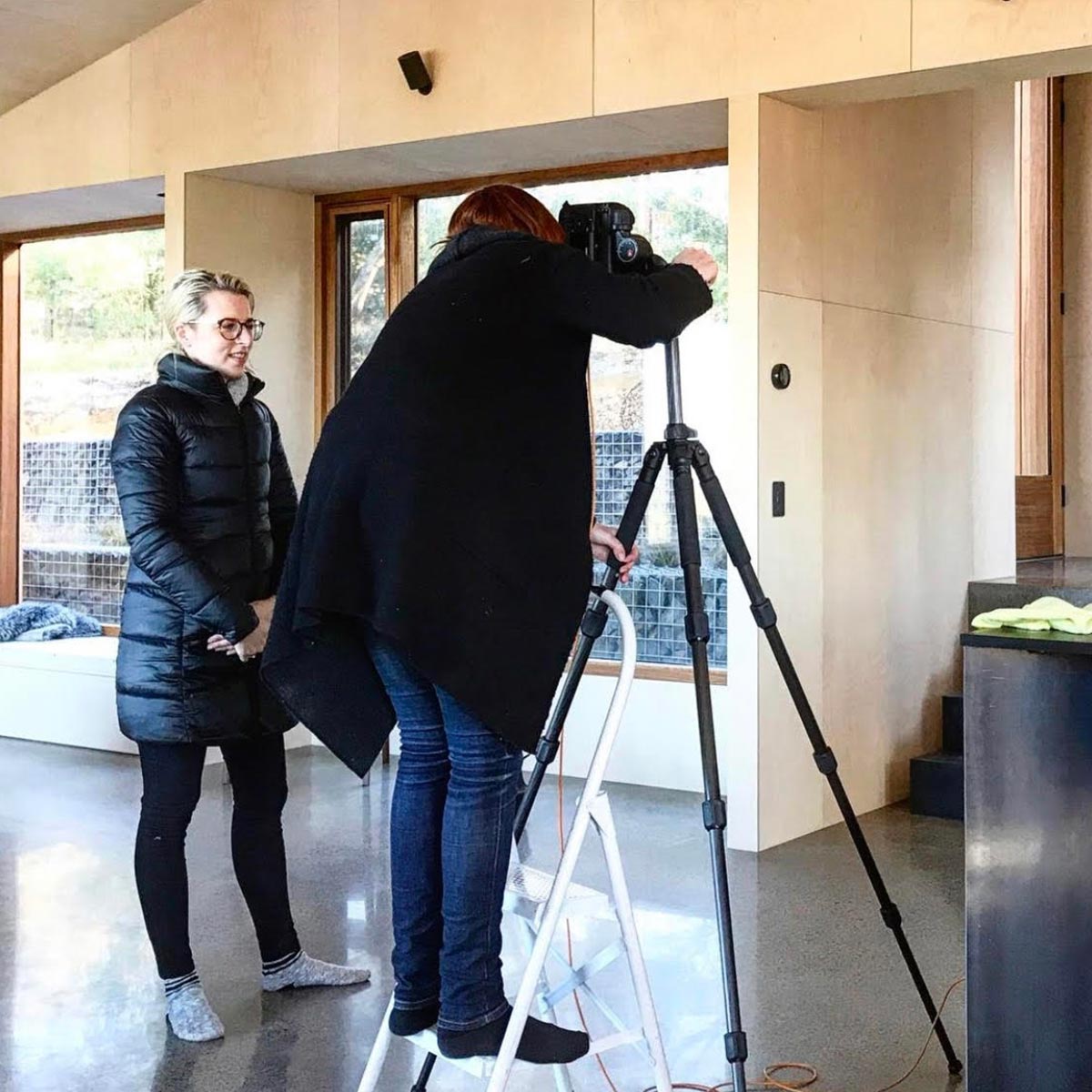 3. What is the best piece of advice you've ever received?
Always keep learning and building your personal work, as this will truly be an inspiration for your commercial work. Make it easy for your clients.
"I was lucky enough to start my career when most photographers predominantly used film, I was kept busy loading dark slides, using colour meters and gelling lights. My first photographic jobs were shot on film with medium and large format cameras, I still have my black and white polaroids from those early days." – Christine
4. What's been your favourite moment so far in your career?
This is a hard one, there have been many over the years. I guess one of my highlights was my crazy road trip across America for my exhibition America: En Route. Venturing on a road trip with a Rolleiflex camera in hand, my partner and a Ford transit van we travelled through 21 states in just 21 days, covering a total of 8,000 miles. It was the in-between; the unknown roadside locations that I became fascinated by rather than the destinations.
5. What do you feel is the most challenging part about being a photographer today?
The transformation of evolving technology, and what this means for image creation. We have gone through the analog to digital transformation and we are constantly seeing new advances and improvements in technology, rendering, phone cameras, etc. How can we adapt as photographers?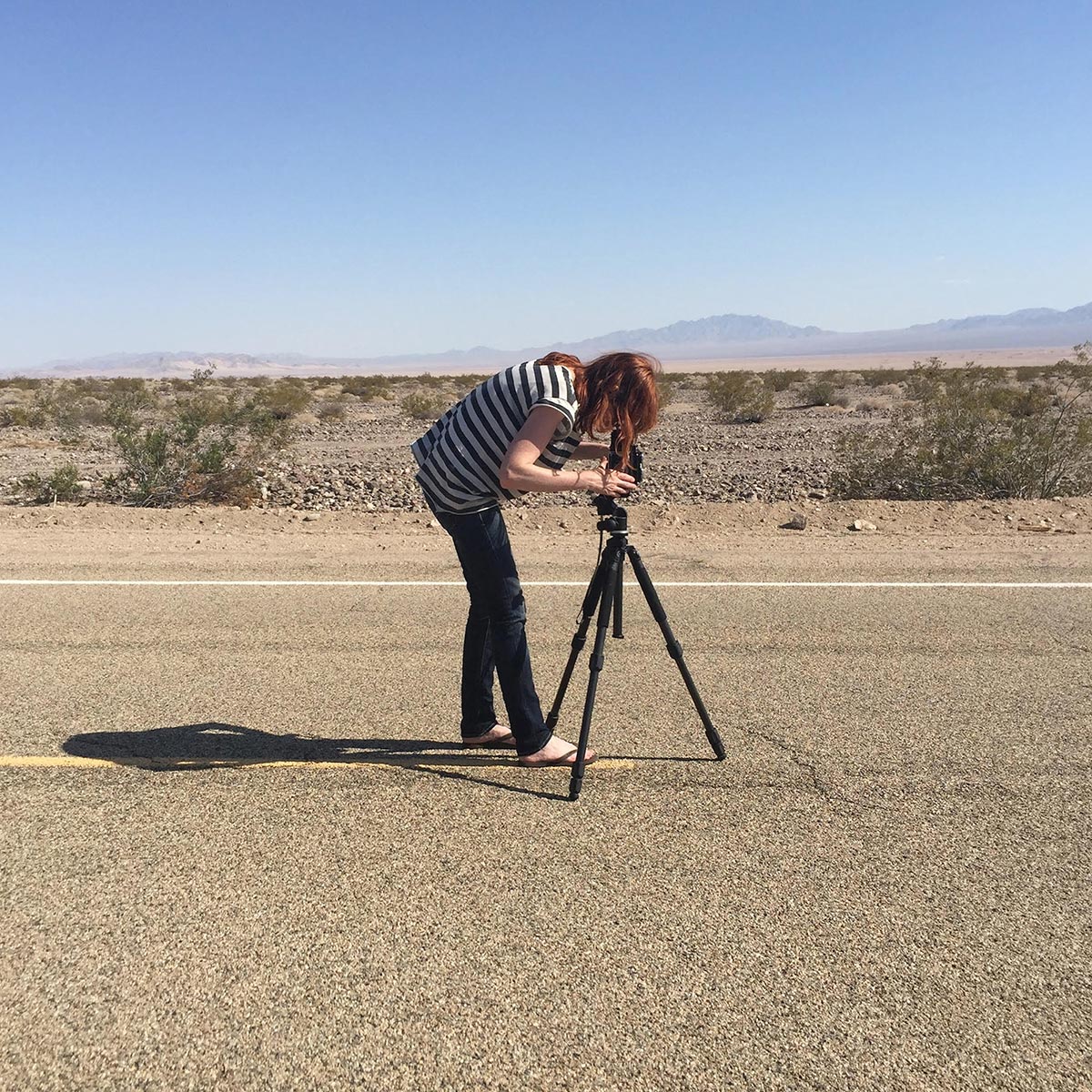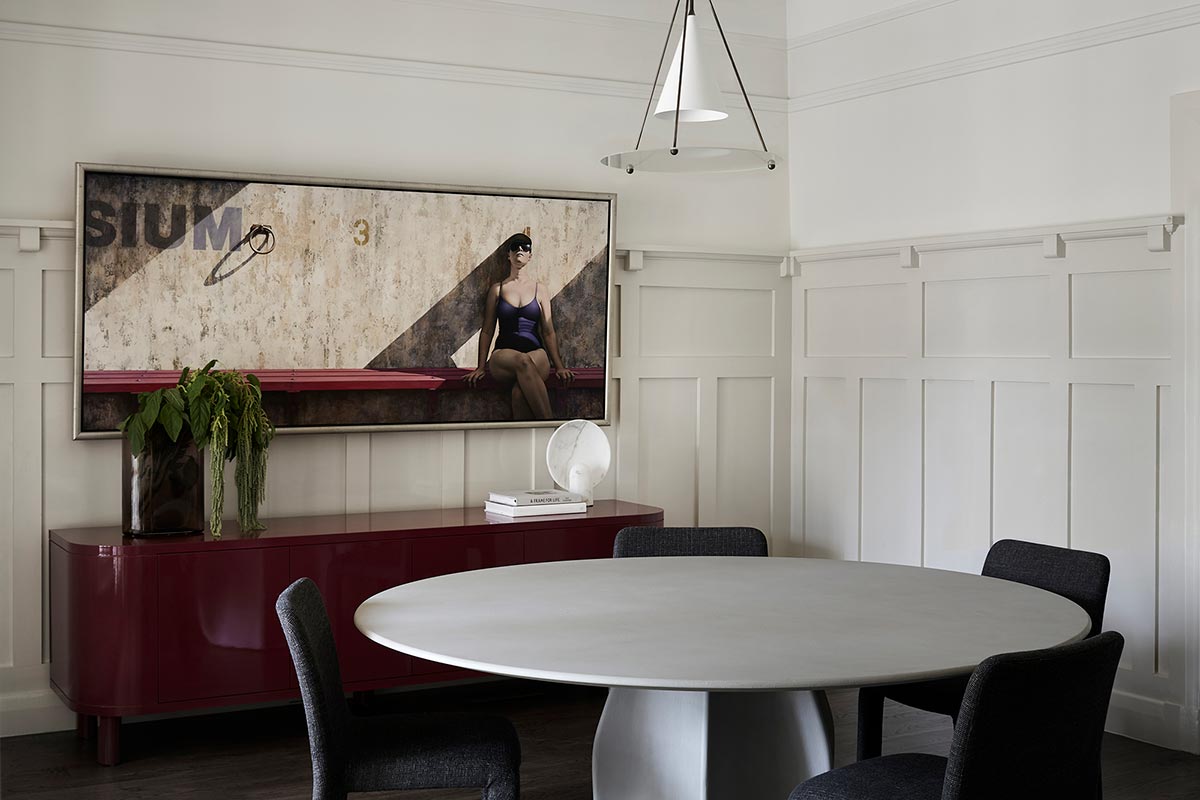 6. What words of wisdom do you have for a go getter look at breaking into the world of photography?
Be yourself, work hard and create the work you believe in. Keep looking to the future, and be adaptable.
"I always think that the best way to capture the true essence of a place, or space, is to immerse yourself within the environment; be captivated by the way the light falls, heightening your senses to the existing shapes, lines and textural elements. It's about allowing the space to guide me, so I can express the unique, often surprising forms, whether naturally occurring or man­made." – Christine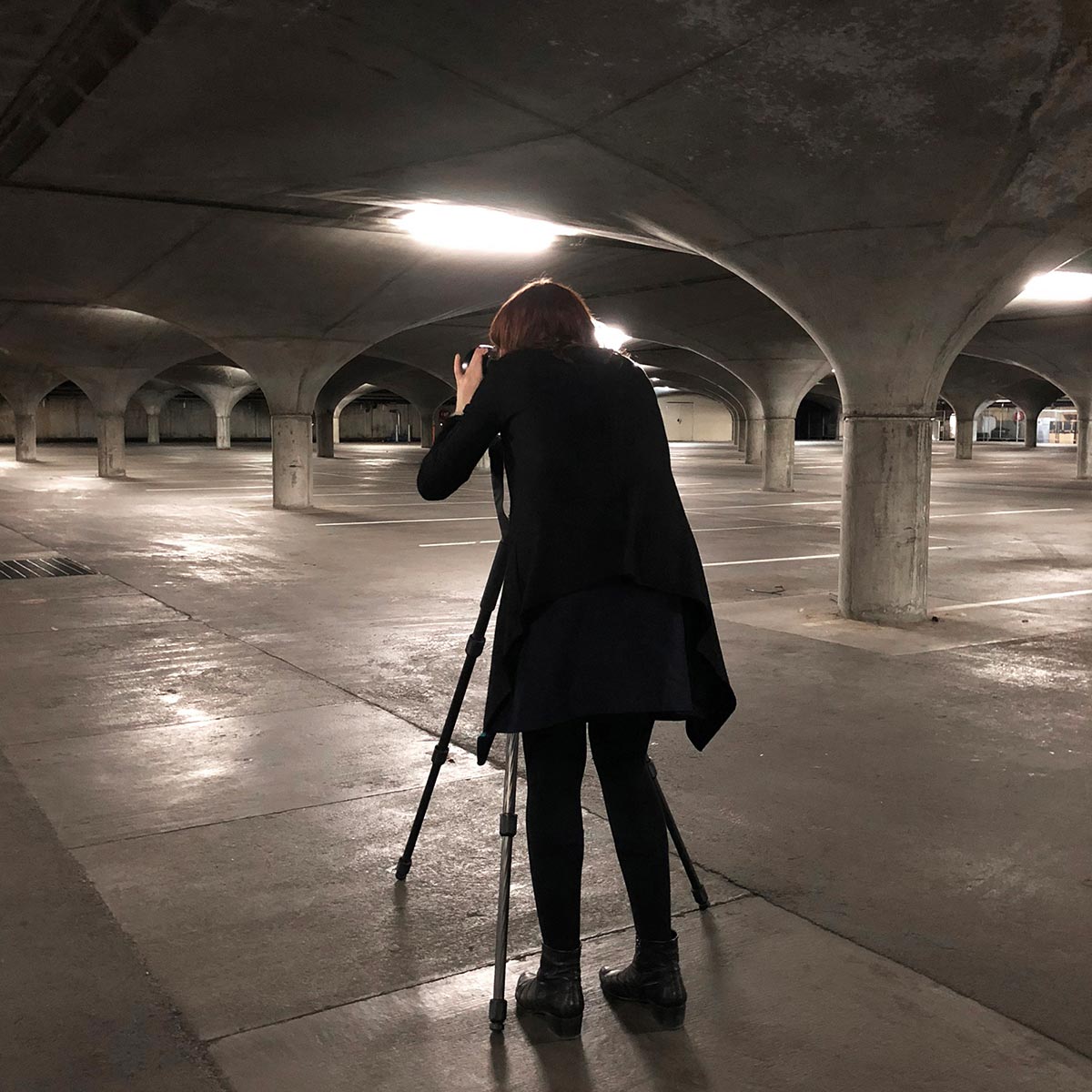 7. What's the most treasured belonging/item in your own home?
Apart from my family and cat, it would have to be my family photos and old slides.
8. What's one thing other people may not know about you?
I am a twin, and contrary to the advice my Mother received, and which she believes – we are not identical!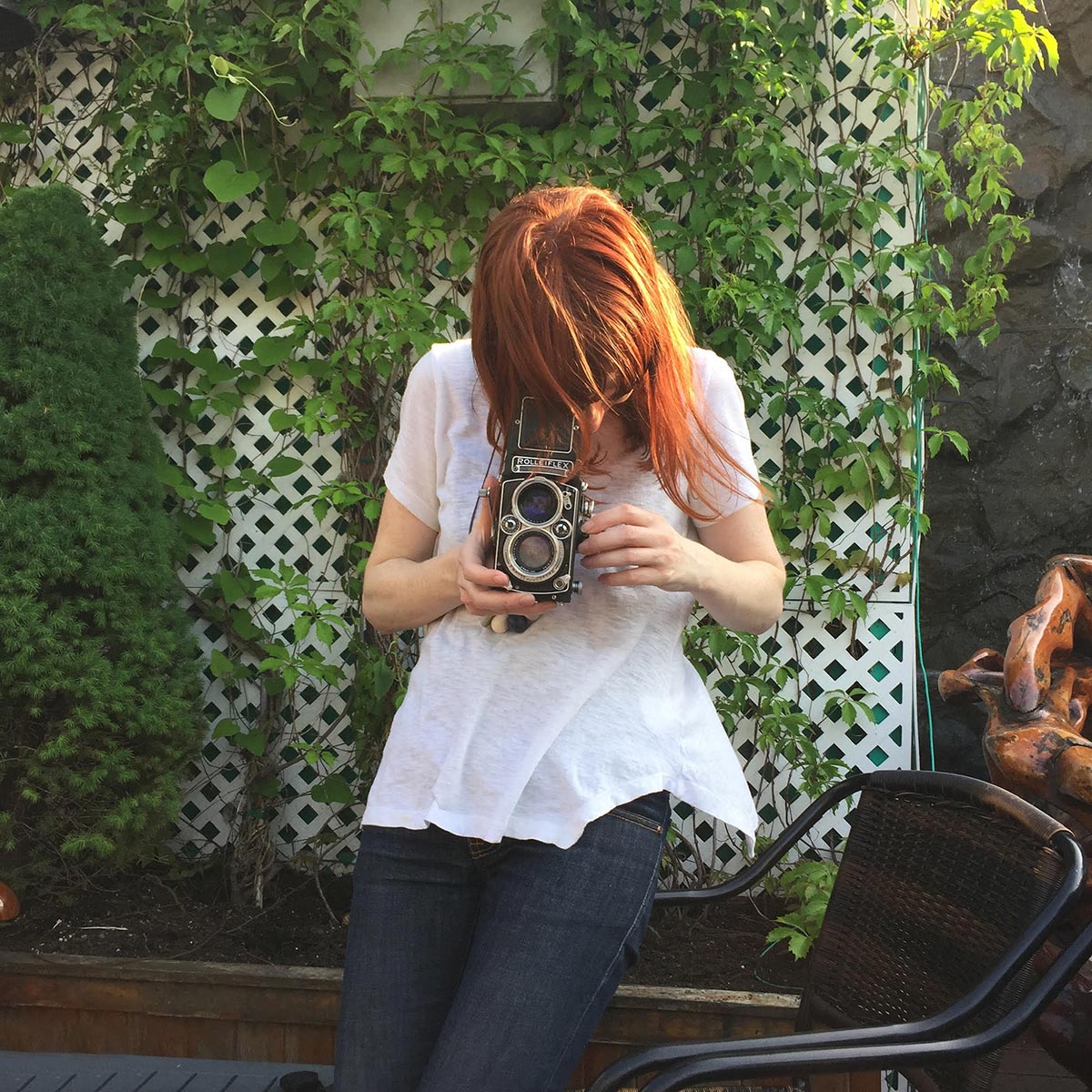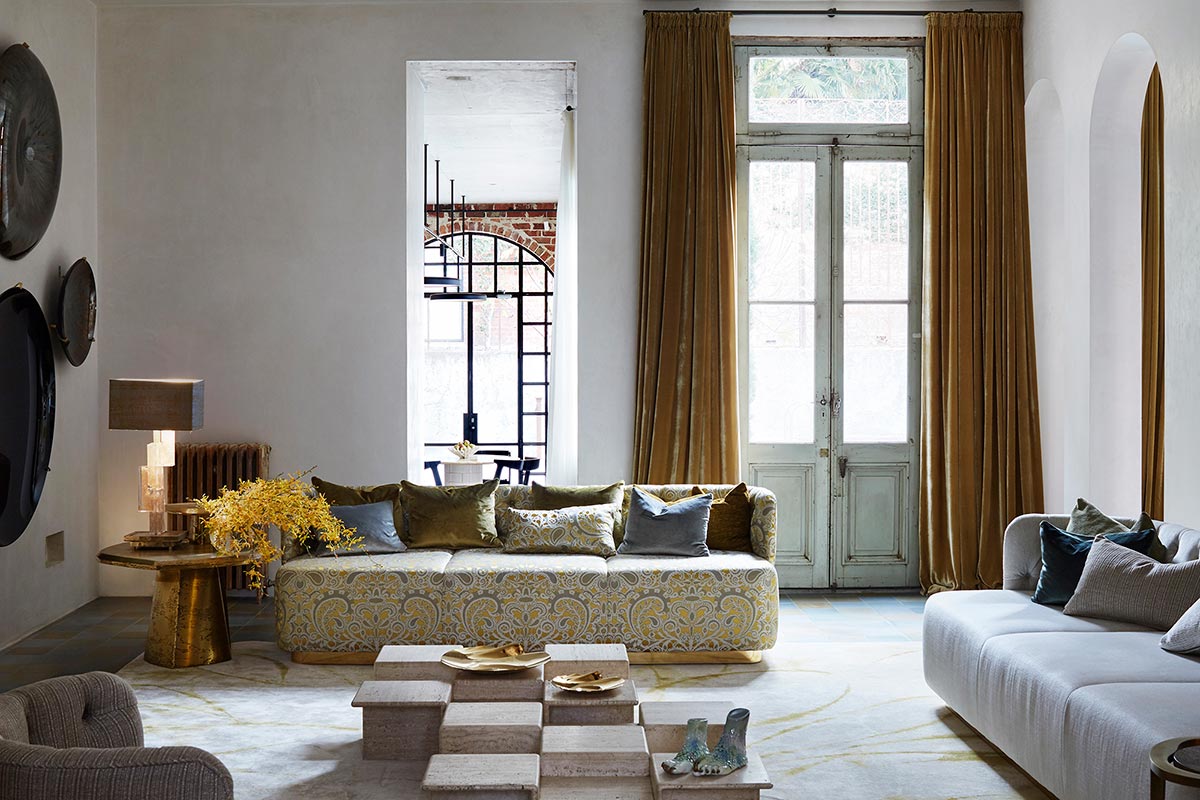 9. Can you pinpoint the moment photography turned into a profession for you?
I assisted for over 8 years and learnt from some of the industry's best. It was when my photography mentors started recommending me for jobs, and lending / trusting me with their equipment that I knew it was time to shoot my own work.
10. When's the last time you were on the opposite side of the camera lens?
I try to keep it to rare occasions generally only when I need to supply a new magazine contributor pic.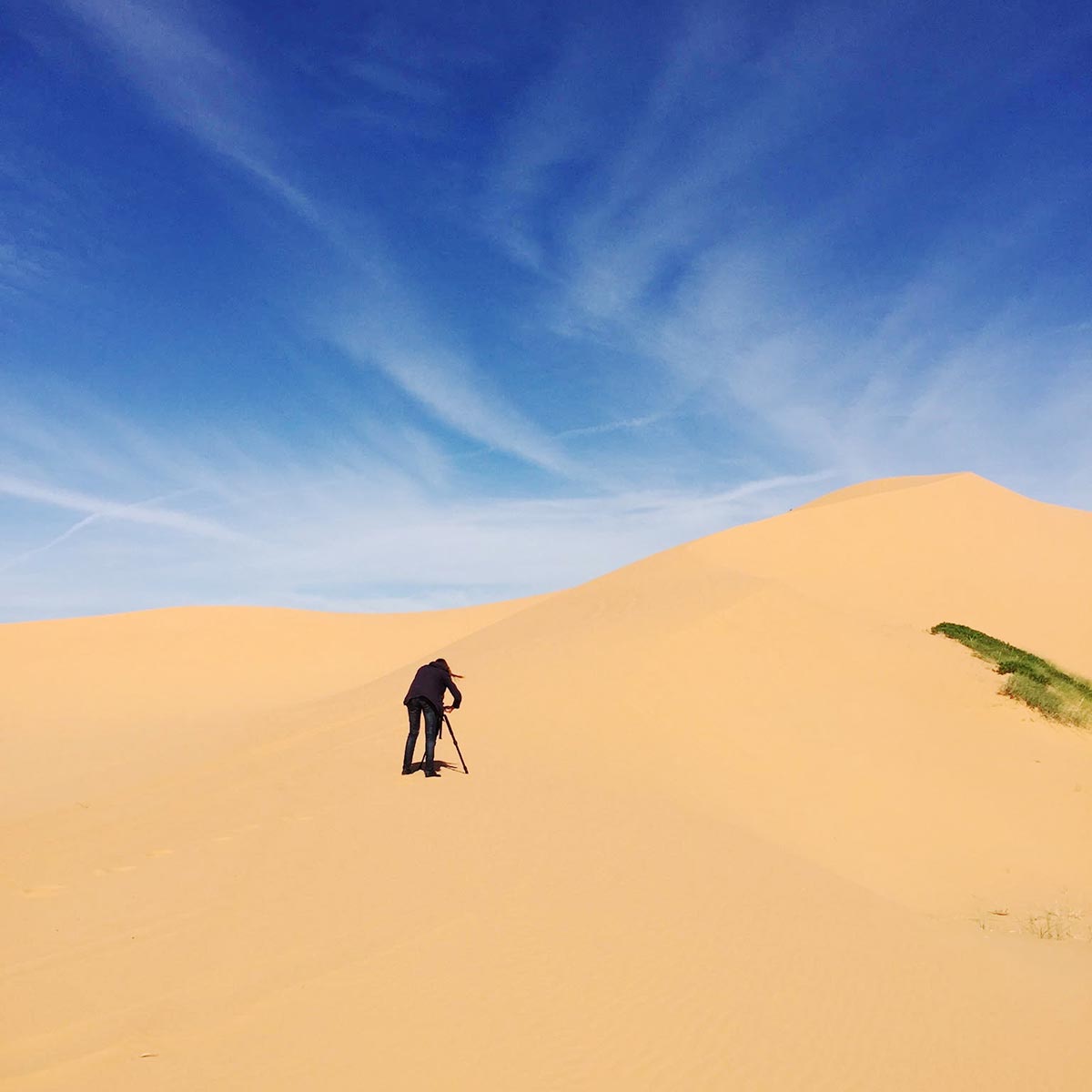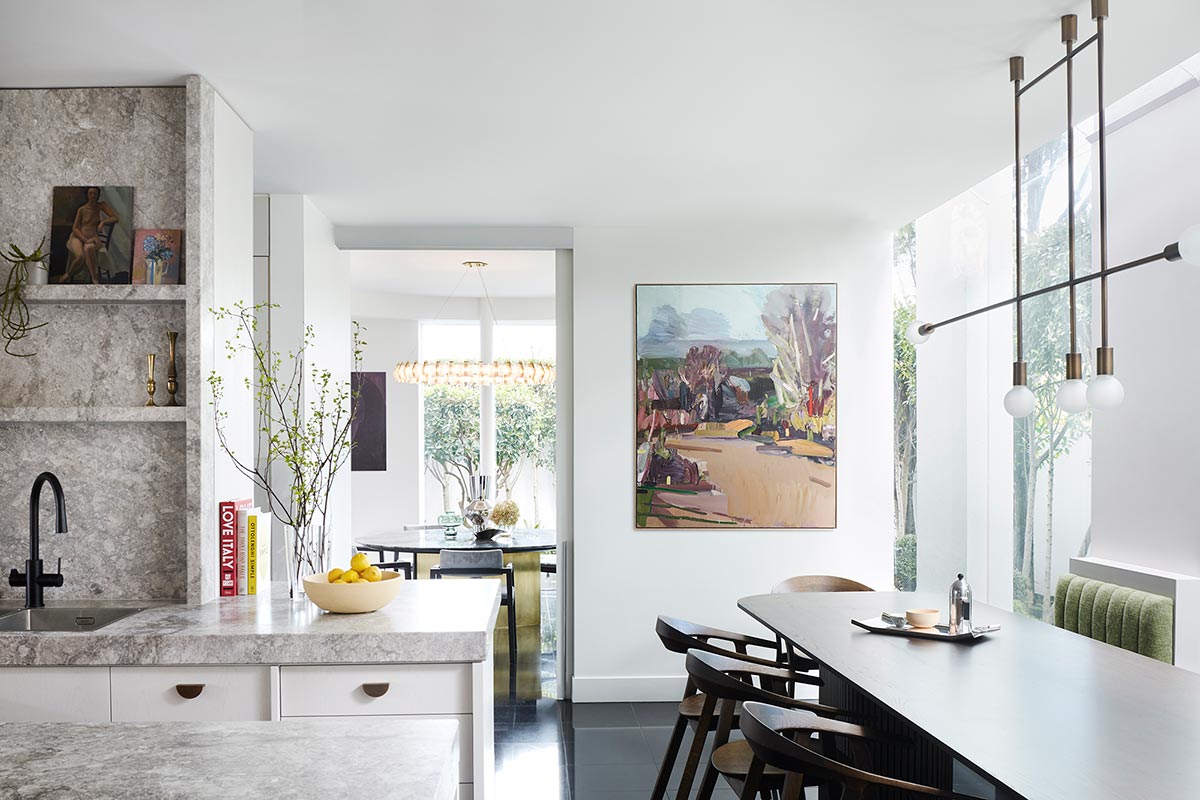 11. You've got 24hrs to shoot any person or subject in the universe. Who or what is at the top of your list?
There are plenty of destinations worldwide but I think this would be an incredible opportunity to meet the inspirational, David Attenborough. He's been an incredible ambassador for nature and the environment, which I'm passionate about protecting.
12. What's next for you? Any exciting new projects in the pipeline…
I am always reminded that as photographers we are incredibly lucky to immerse ourselves in some incredible spaces and that no one day is ever the same! I am working on a new personal series in nature that has been inspired through a 'wild adventure nature walk' with my 2 year old son. It is a grounding experience in the 'rediscovery' of nature.
The other exciting project is my recent 'Henshaw Francis' collaboration, with fellow photographer Jacqui Henshaw, shooting creative still life and advertising projects. This has been a great experience in combining our knowledge and diverse backgrounds. Photography can often be quite a solo profession, so having a like-minded colleague to bounce ideas between is leading to new and exciting creative processes.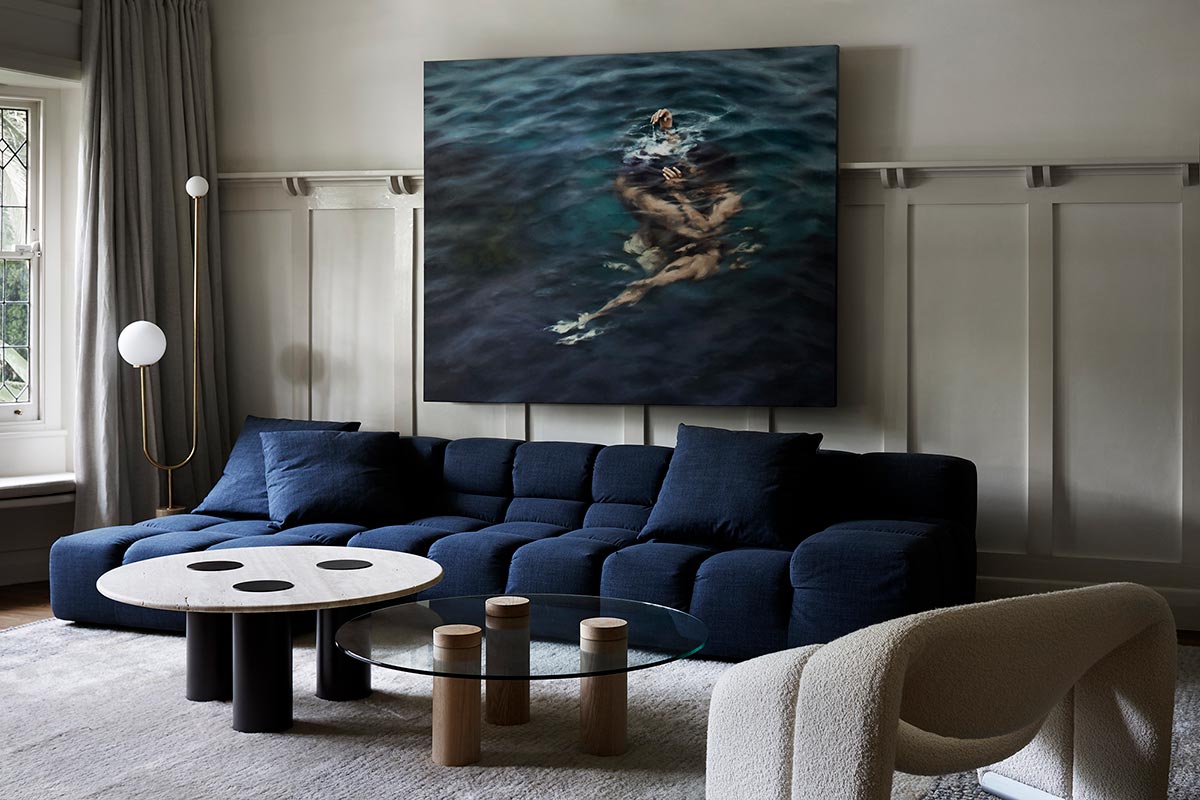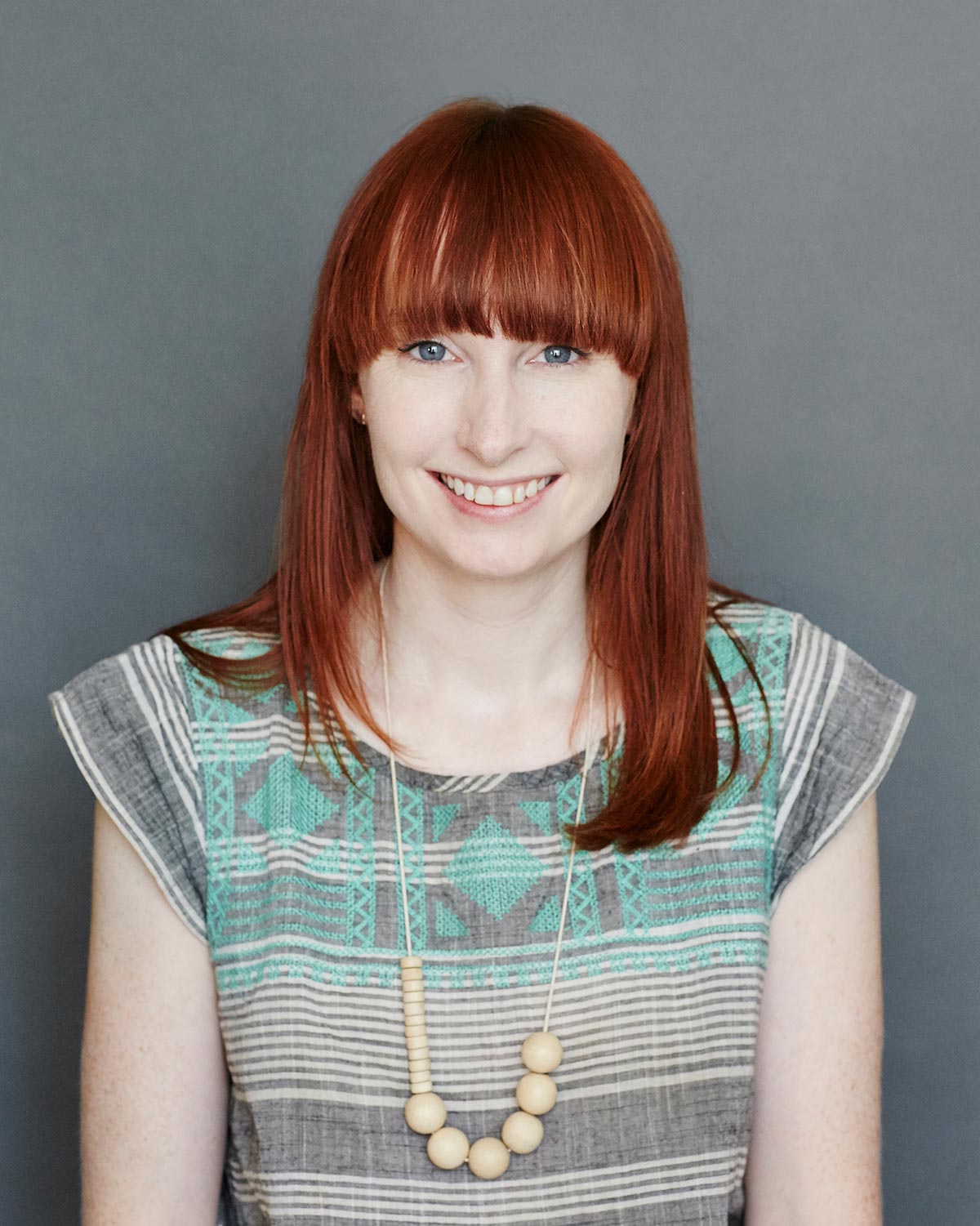 Meet the Photographer Radio
"Exotic Tunes" Playlist
"I love music, and this is some of my favourite tunes I've heard on the radio or found digging through local record shops. This eclectic mix of songs has some late 60s / 70s Ethiopian Jazz, Middle Eastern psych, Asian beats, disco and folk thrown in there. This playlist can be enjoyed anytime and is good for dancing around in your living room." – Christine
Where to find her
Name: Christine Francis
Business Name: Christine Francis
Job Title: Photographer
Website: www.christinefrancis.com
Instagram: @christinefrancisphotographer