Situated atop of a beautiful site in Richmond Hill that offers commanding views of Melbourne's skyline, the Hill House was a renovation of a 1930s dwelling to create a contemporary Melbourne home. Designed by Rachcoff Vella Architecture, the concept was a response to the clients brief of maximising the sites potential views and a home that could accommodate a young and growing family within an urban environment.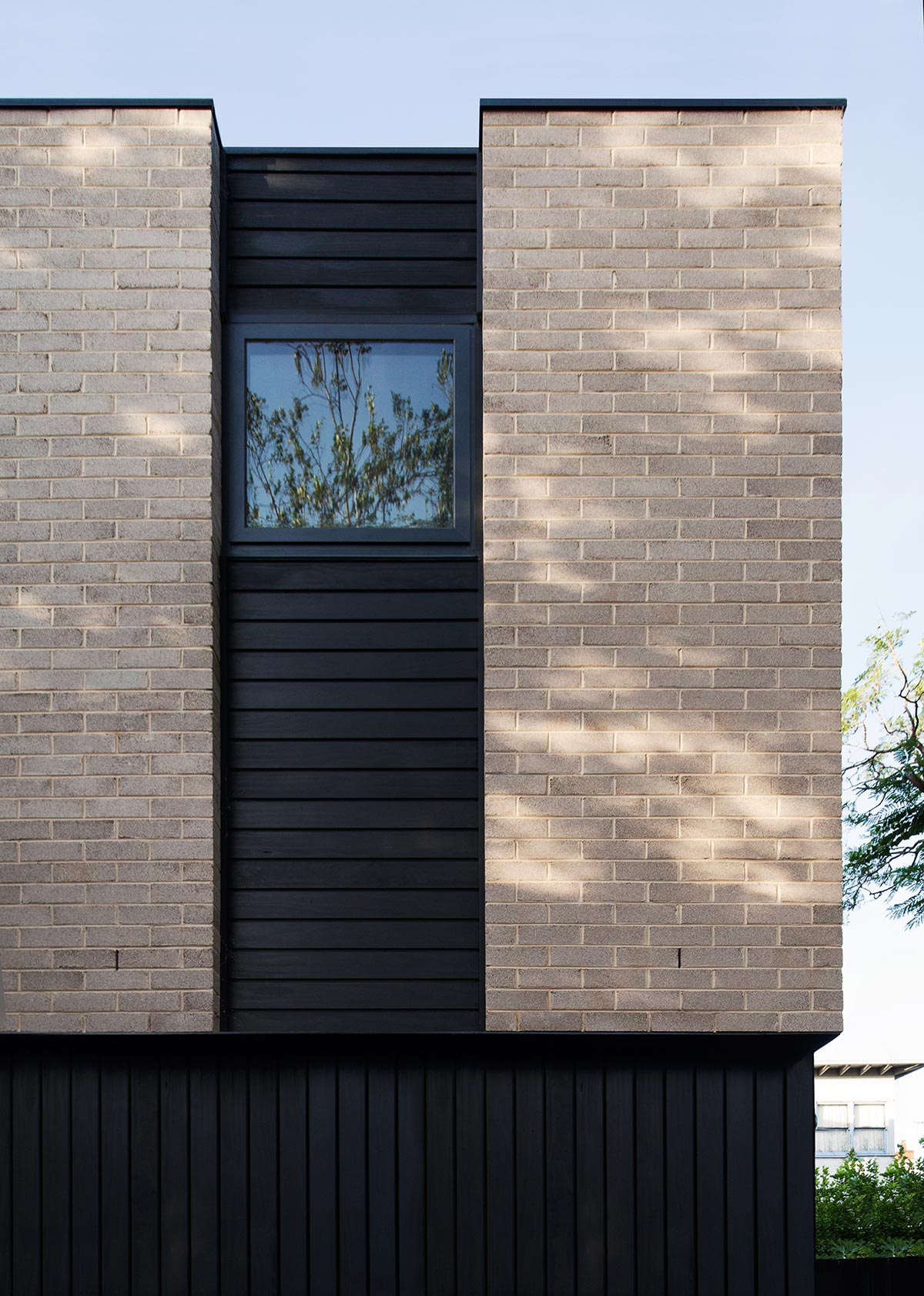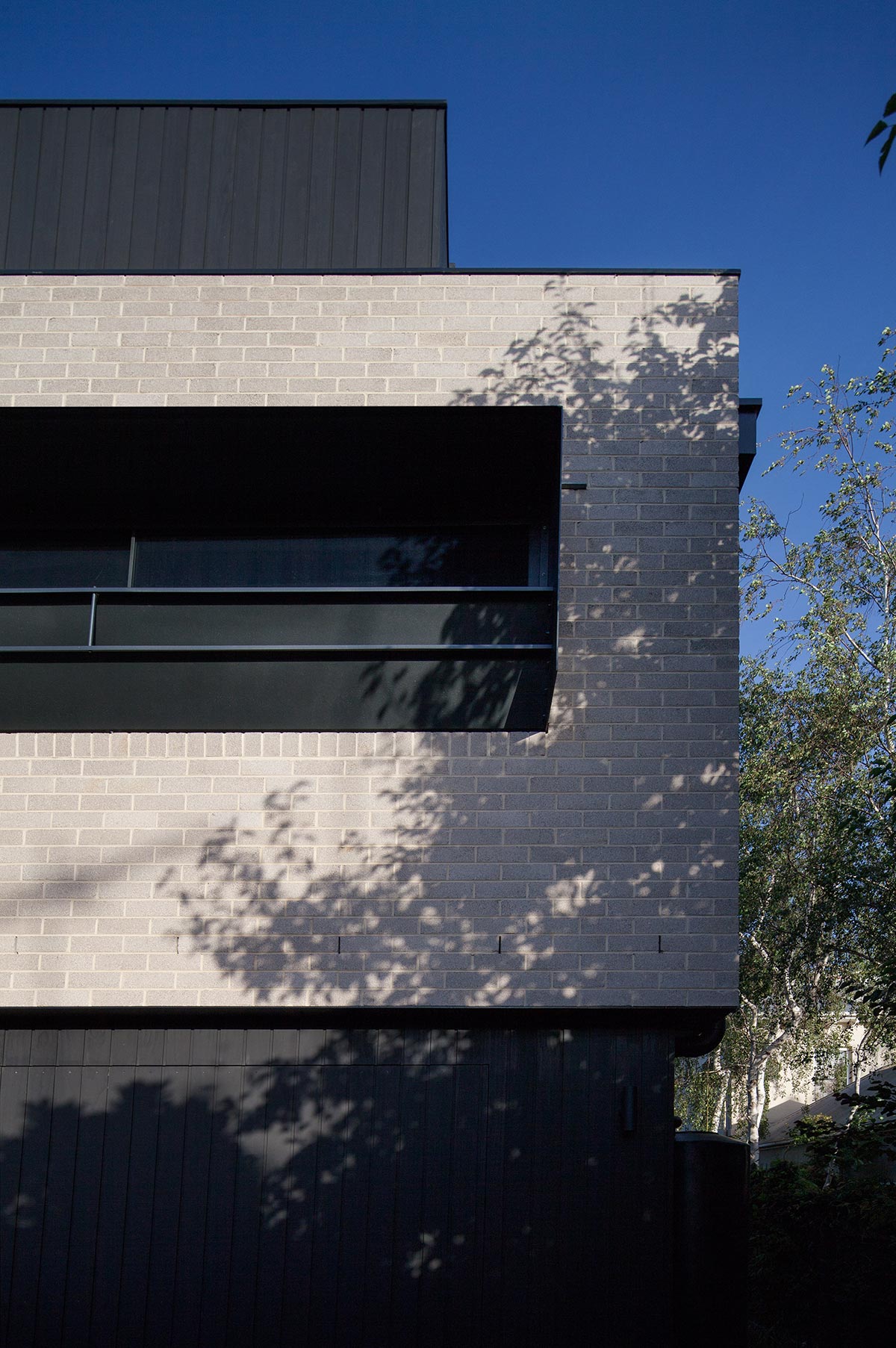 "The house required careful design consideration given the clients brief, the inherited Heritage overlay and streetscape restrictions. Despite its orientation the site offered great potential, the challenge was to surgically unpeel the poorly built additions to allow for a clean break from the existing heritage house and create new living platforms. The response was to play on the idea of a new campervan carefully connected to the existing house. This connection was intentionally defined with roof lines juxtaposed to clearly distinguish the relationship between new and existing built forms." – Rachcoff Vella Architecture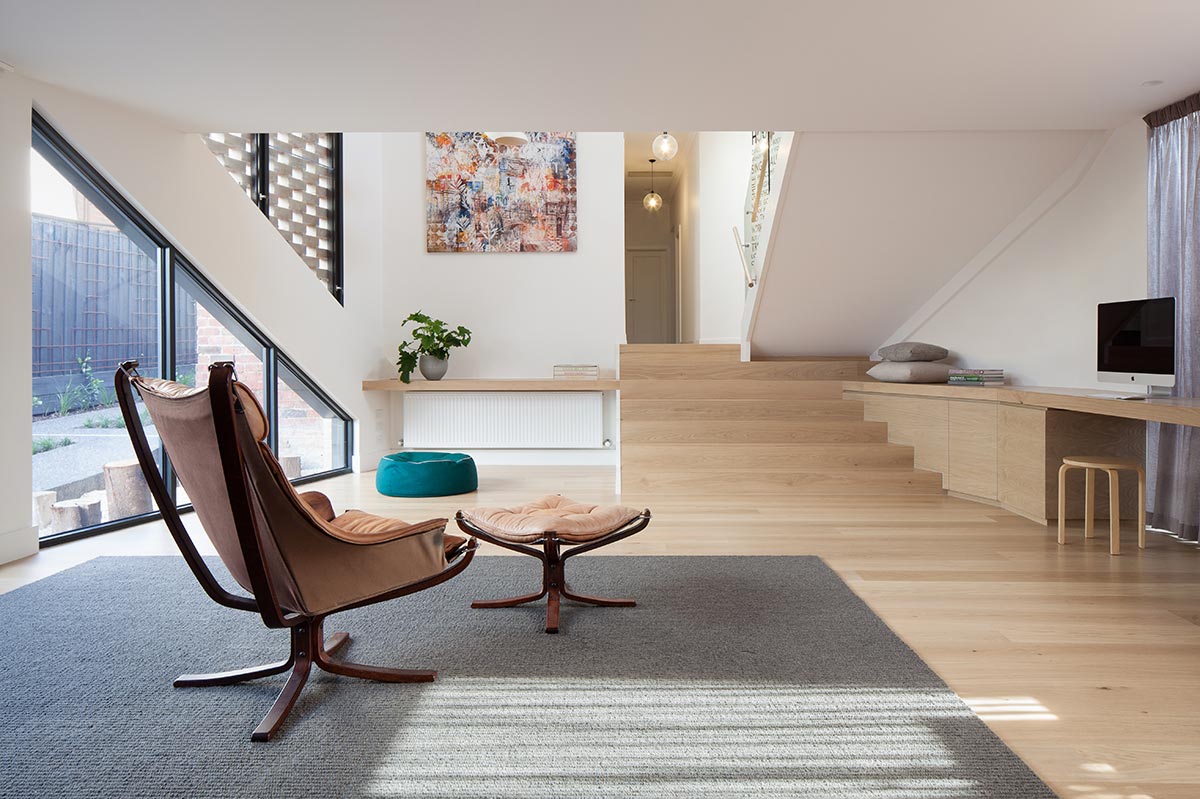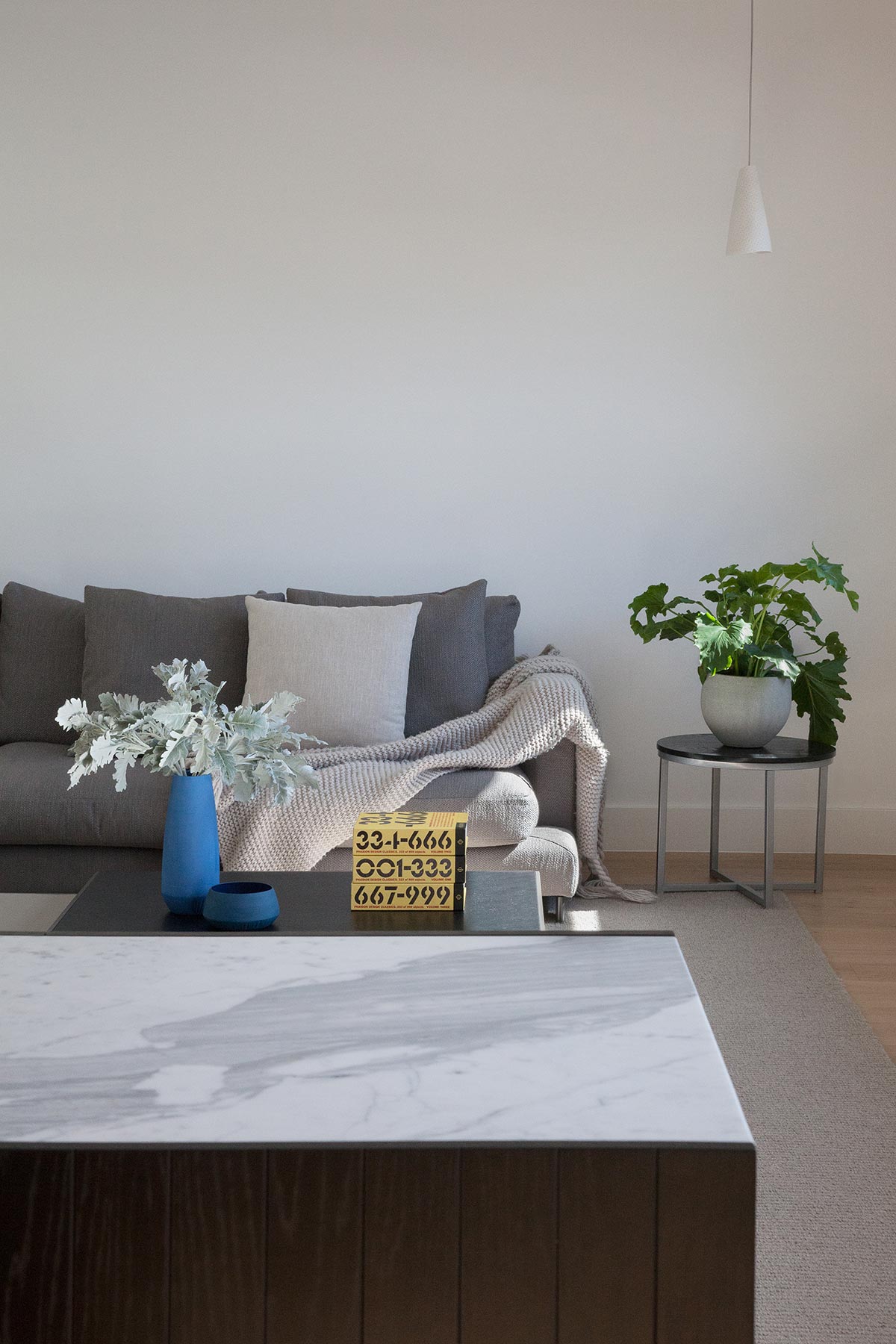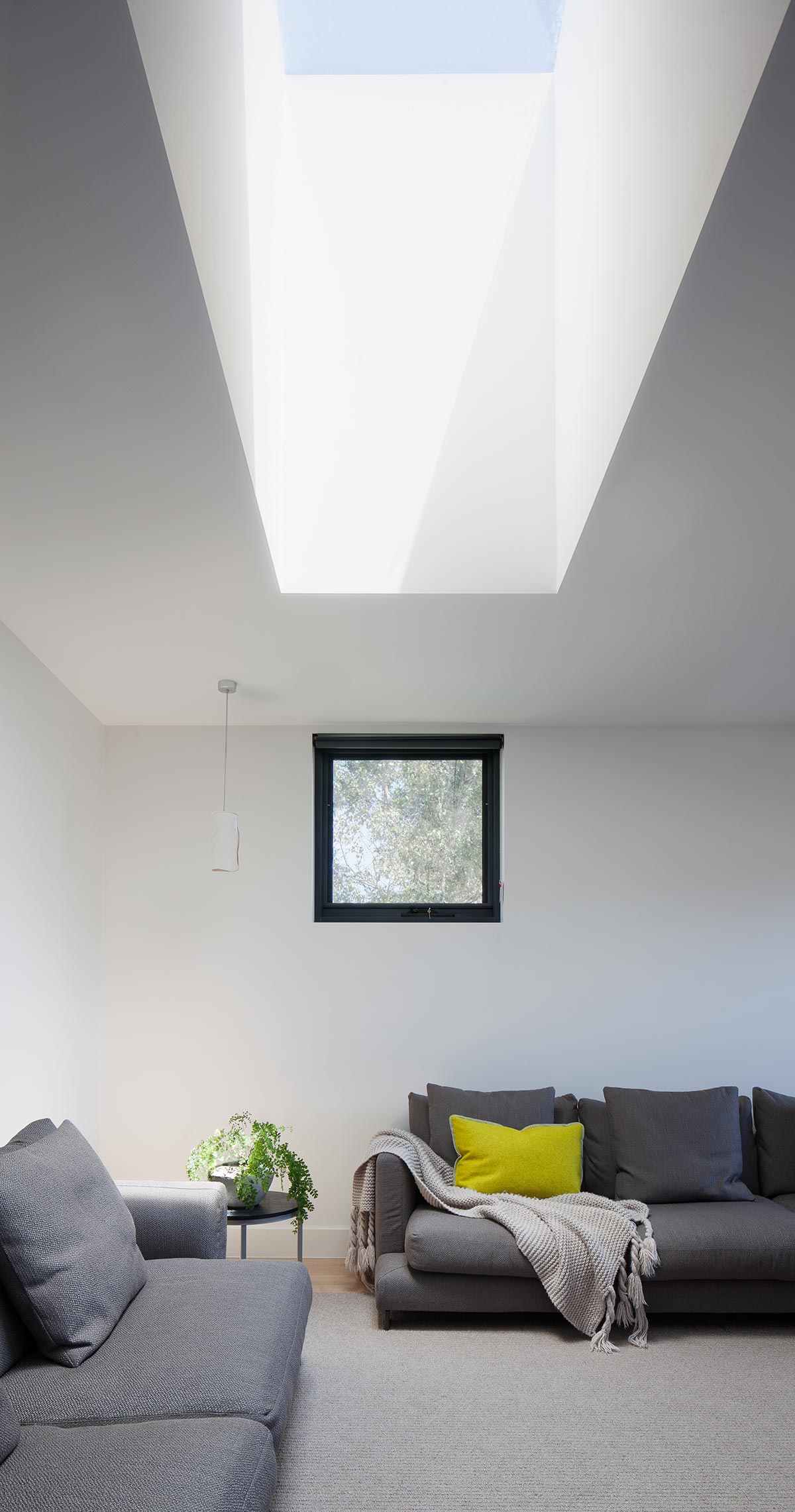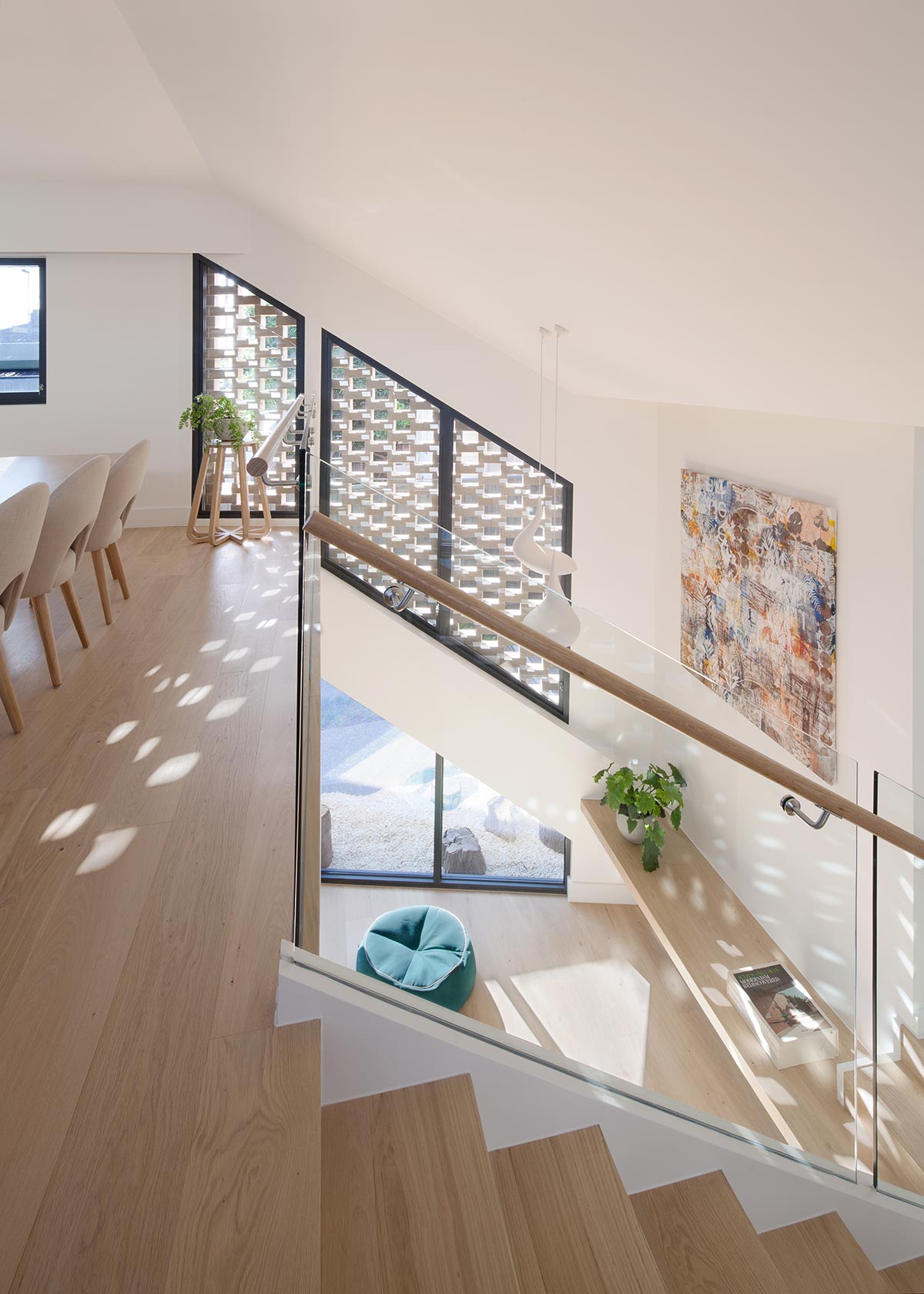 An intact original post war dwelling arose after removing the rear mid-late century additions. The team also considered that any new works shouldn't compete with the existing dwelling, thus needing to be a well-articulated form. These additions were concealed from the streetscape as the fall in the site allowed it to be at a naturally lower level.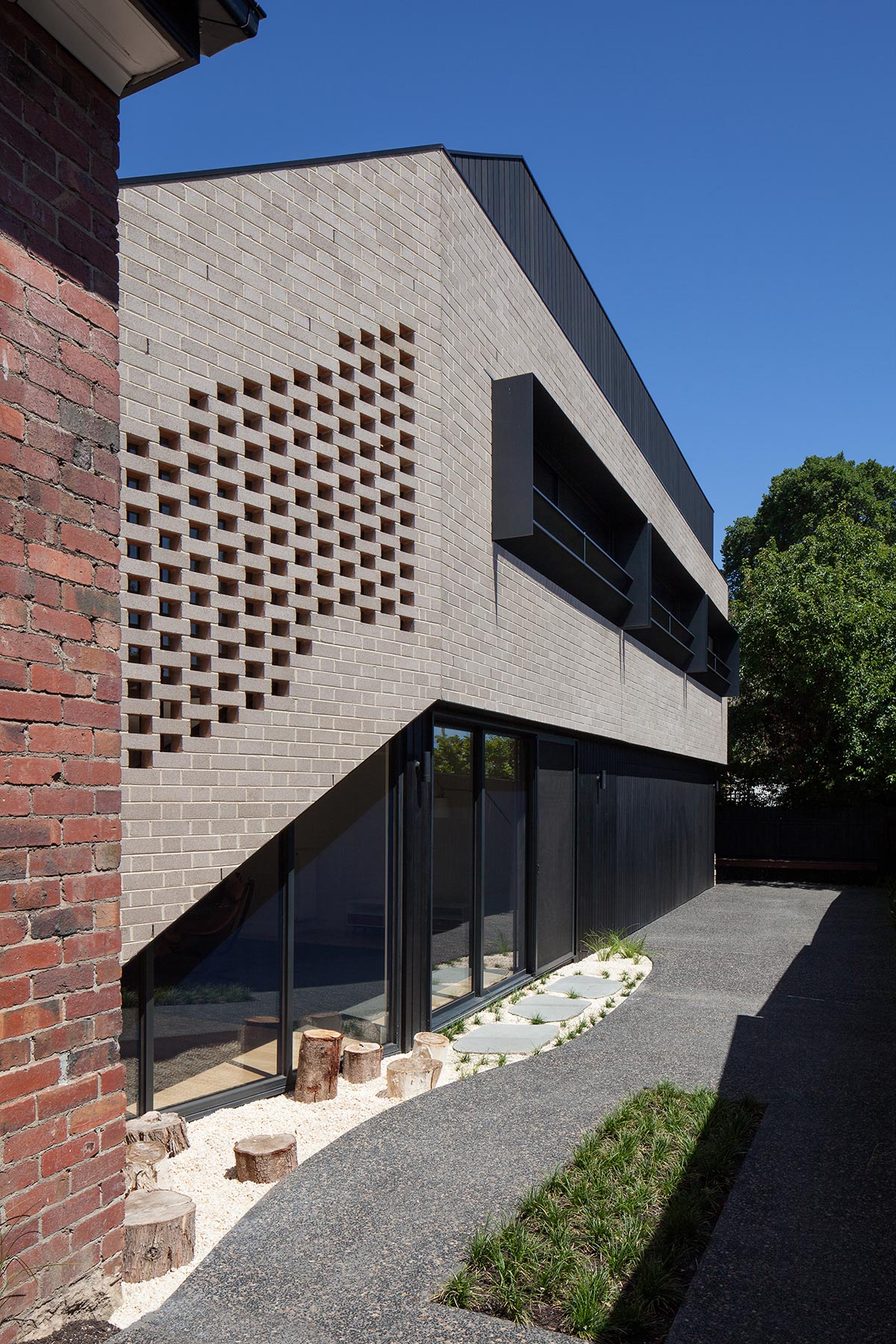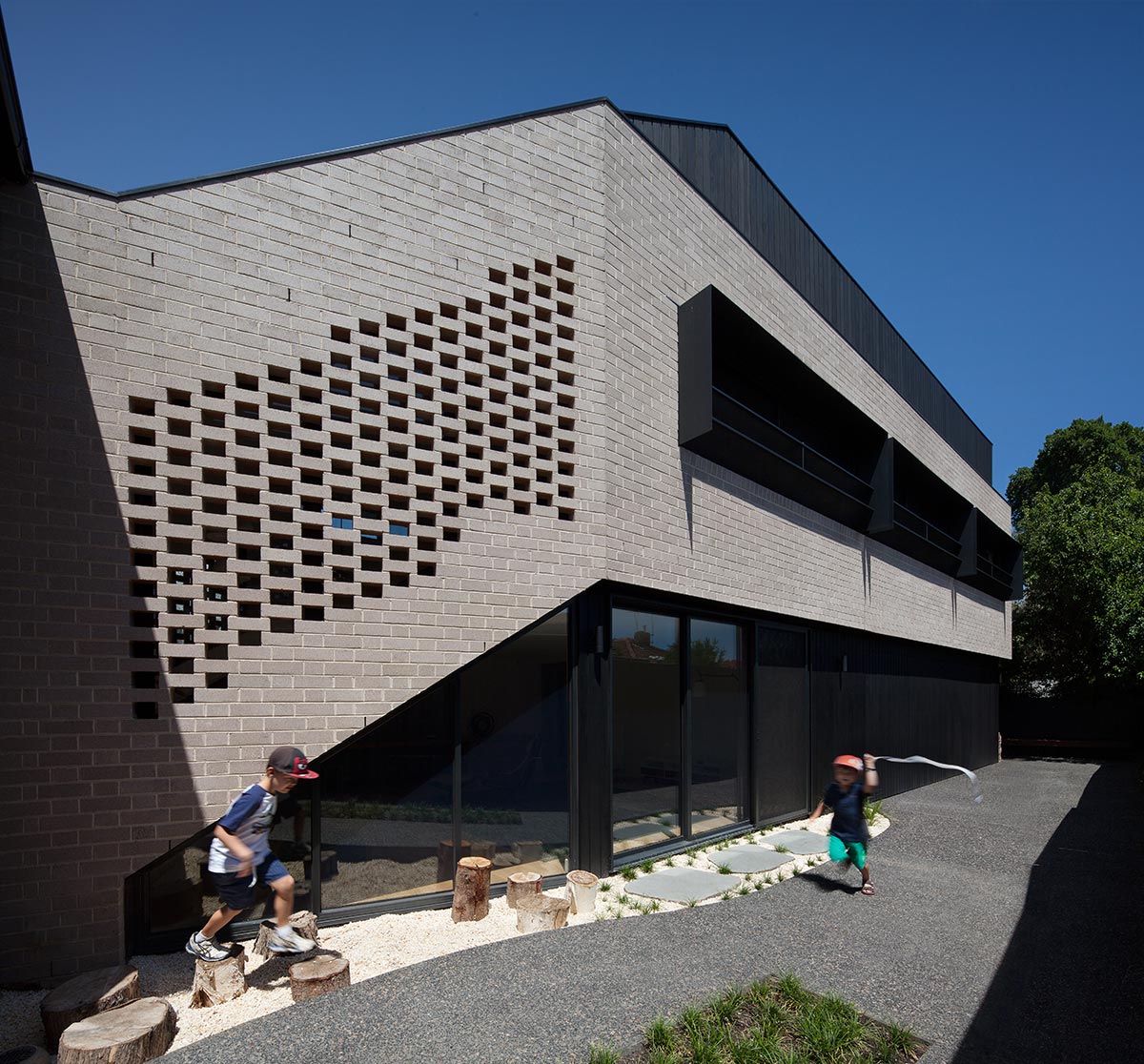 The breeze brick façade pattern is multi-functional through shading and filtering sunlight through to the living room, as well as providing privacy screening. With obvious views available, the windows were carefully crafted to avoid overlooking the neighbours. The new brickwork provides a beautiful contrast against the timber cladding and allows for a rather large addition to sit comfortably floating on its base.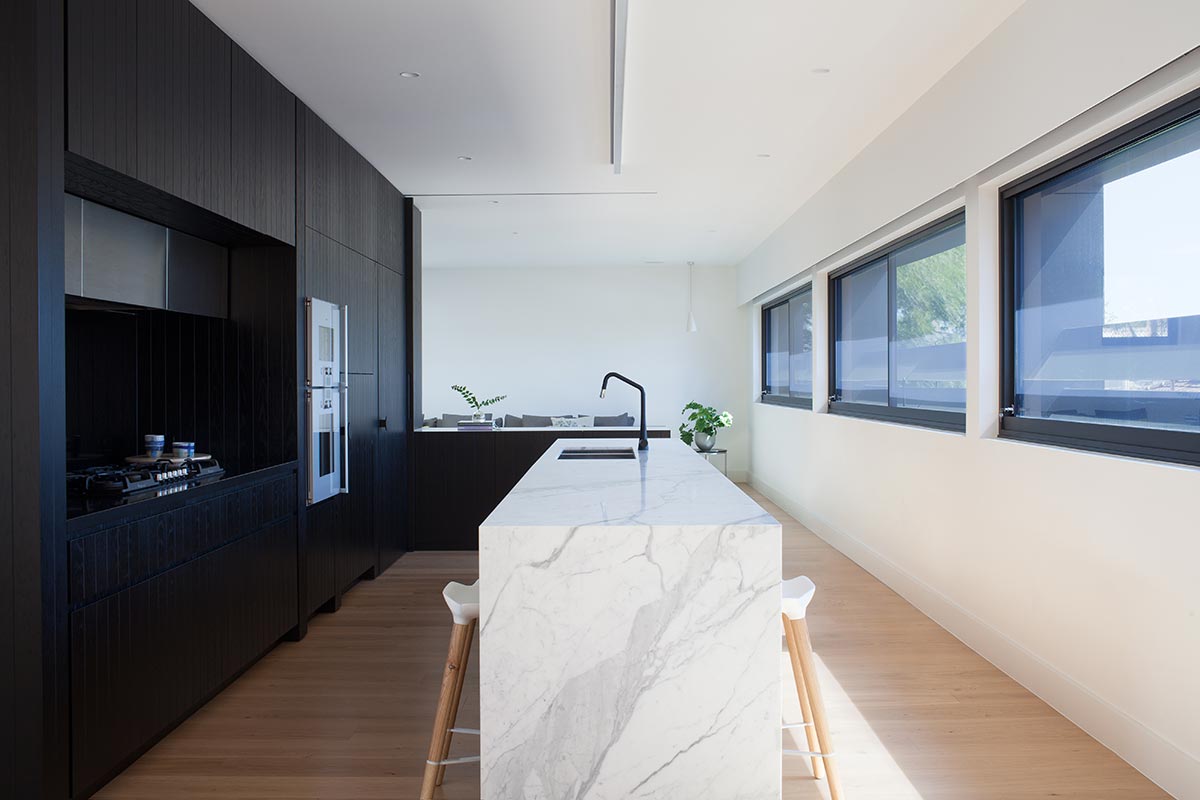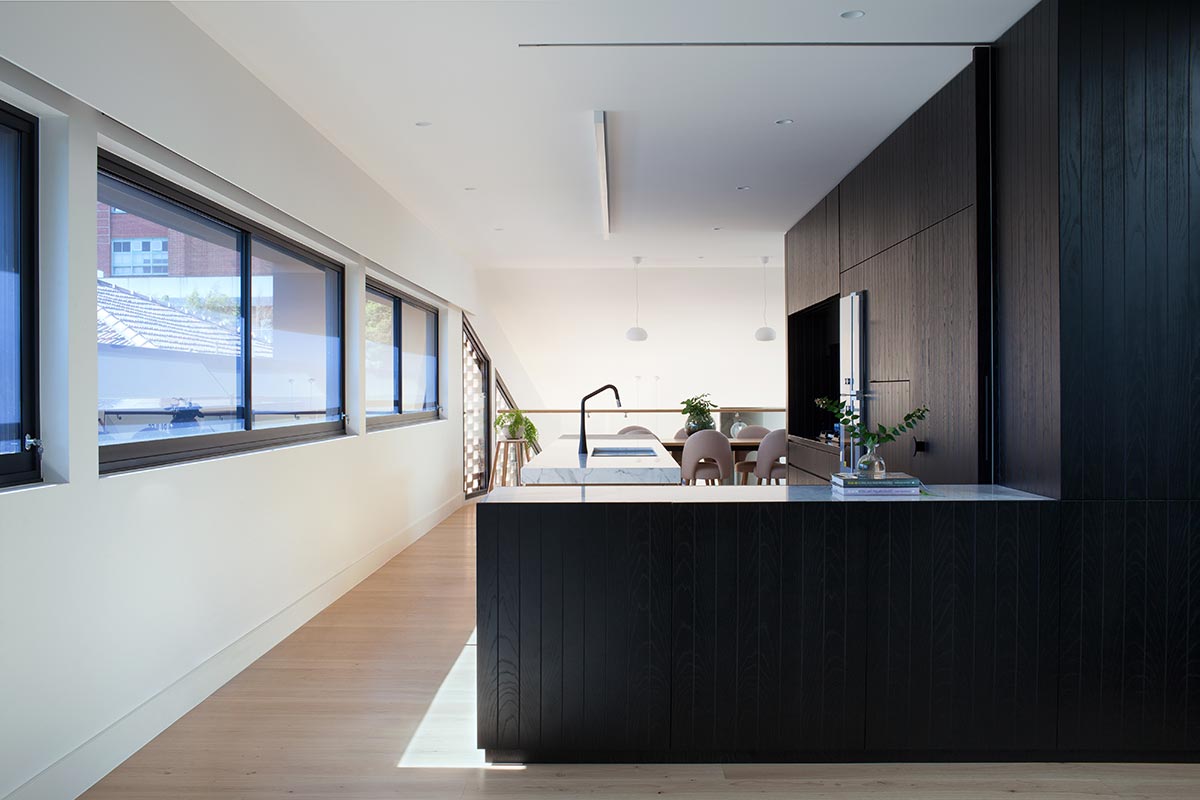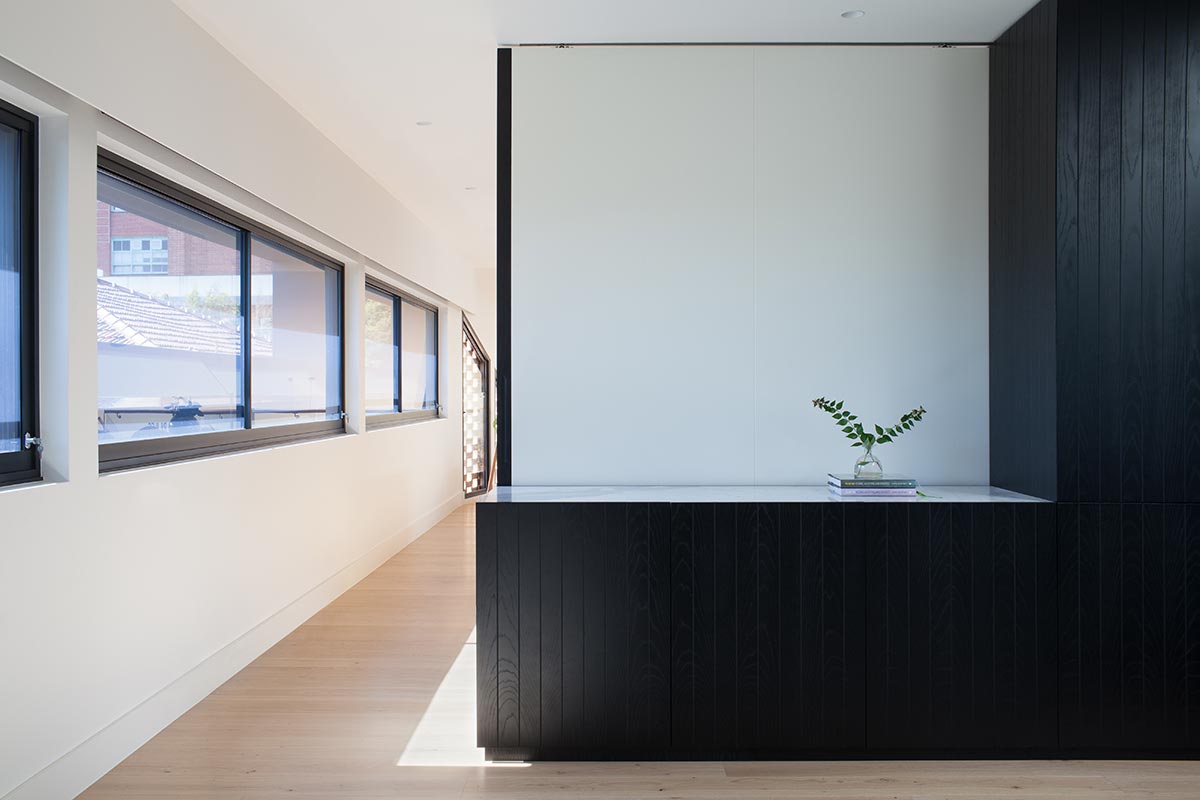 "A calm and simple interior was part of the brief and one that would allow the occupants and the busy urban environment to take centre stage. The driving force is the blonde Scandinavian timber flooring which inevitably becomes the hero when wrapping itself into the joinery, stairs and walls. Contrasting this is the black box inserted into the middle of the open plan first floor that creates a pod to conceal services and offer a light filled stairway to the rooftop terrace. This black and blonde theme is evident throughout both interior and exterior, notably the bricks vs timber relationship." – Rachcoff Vella Architecture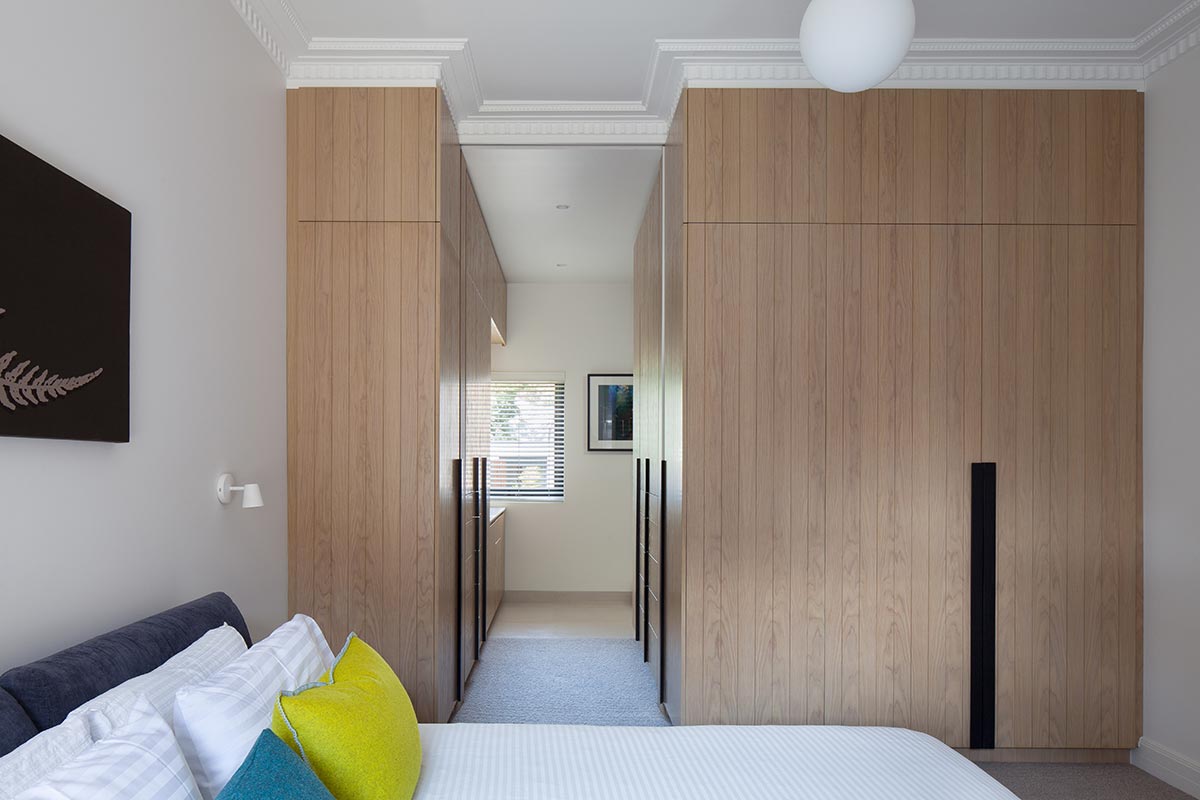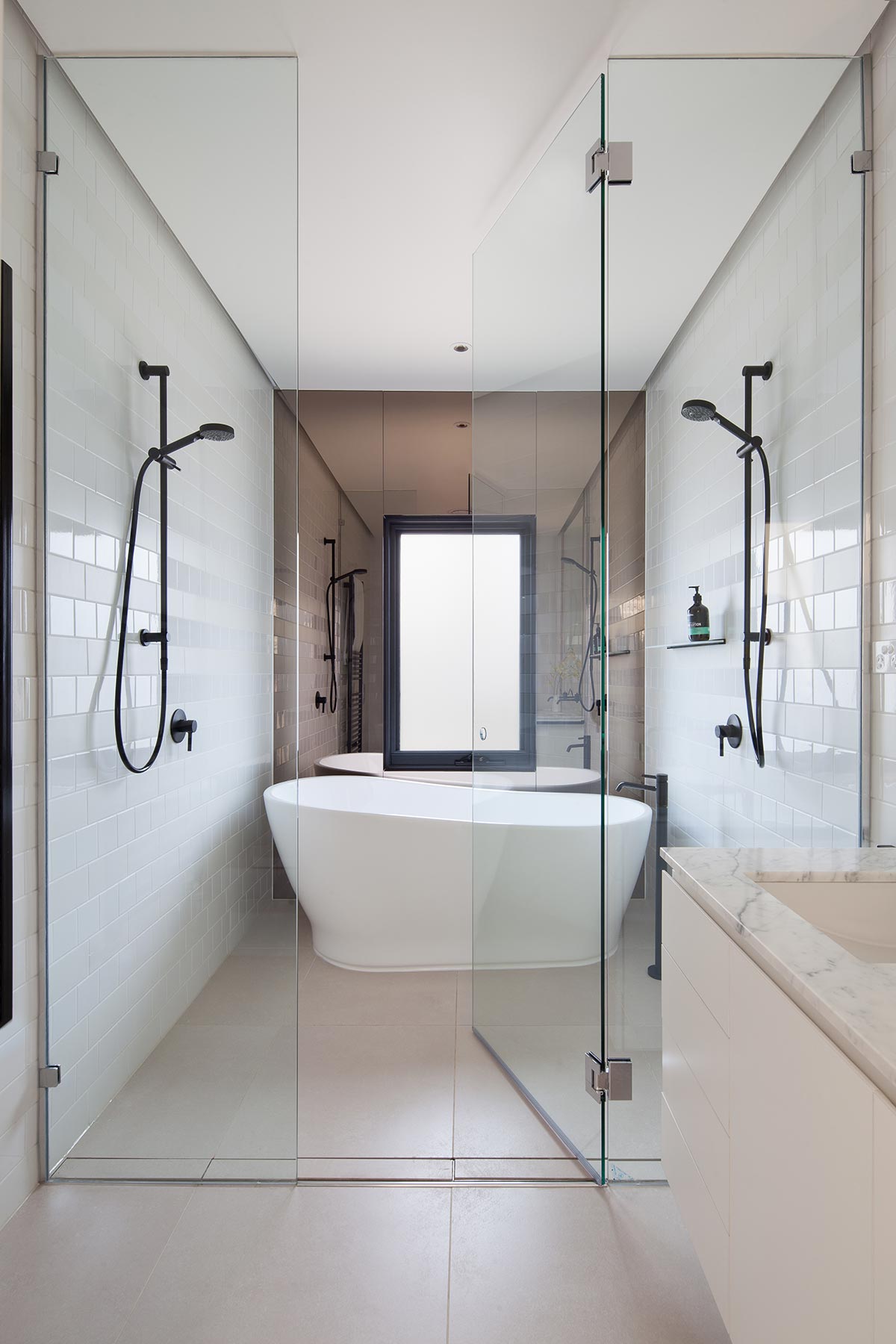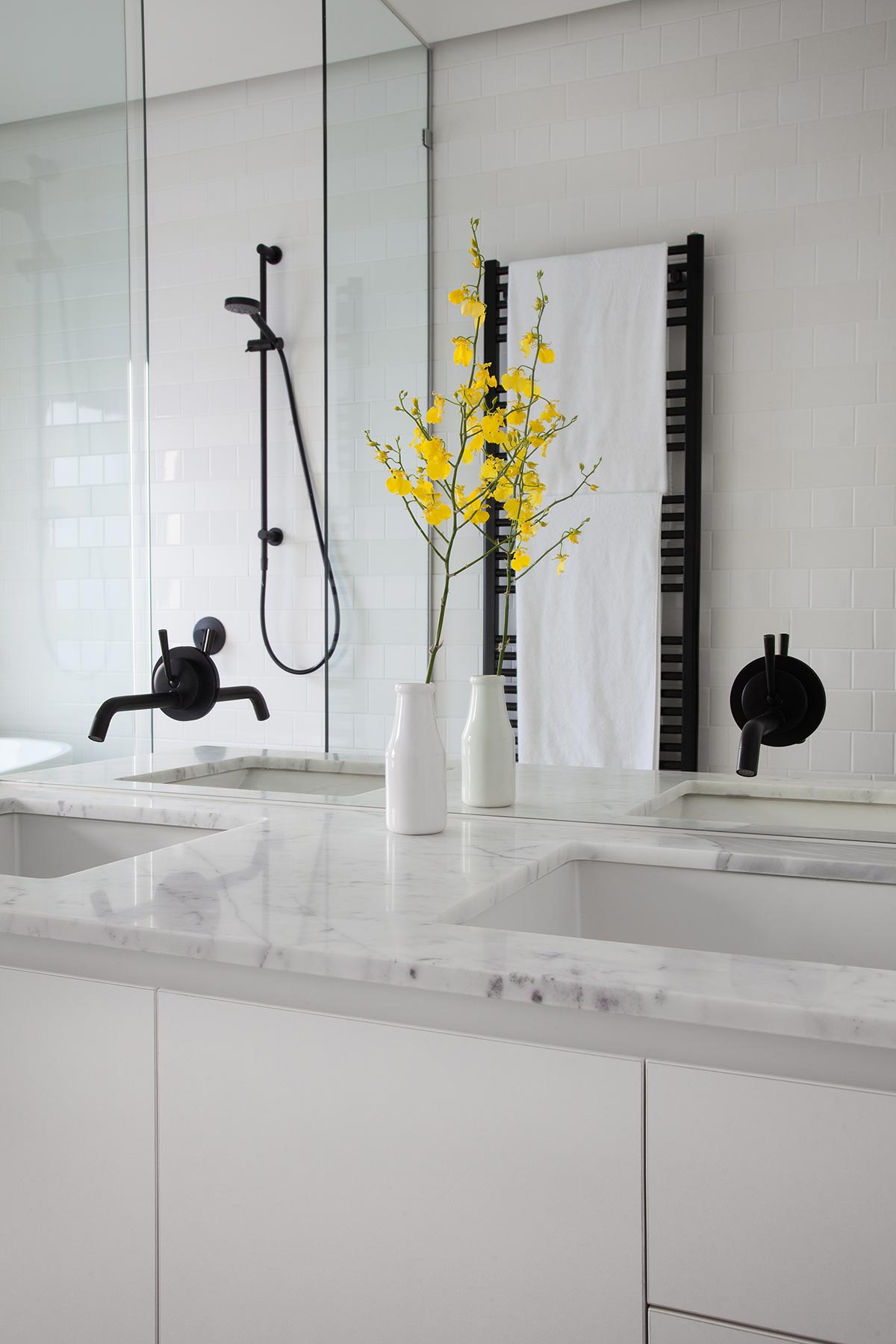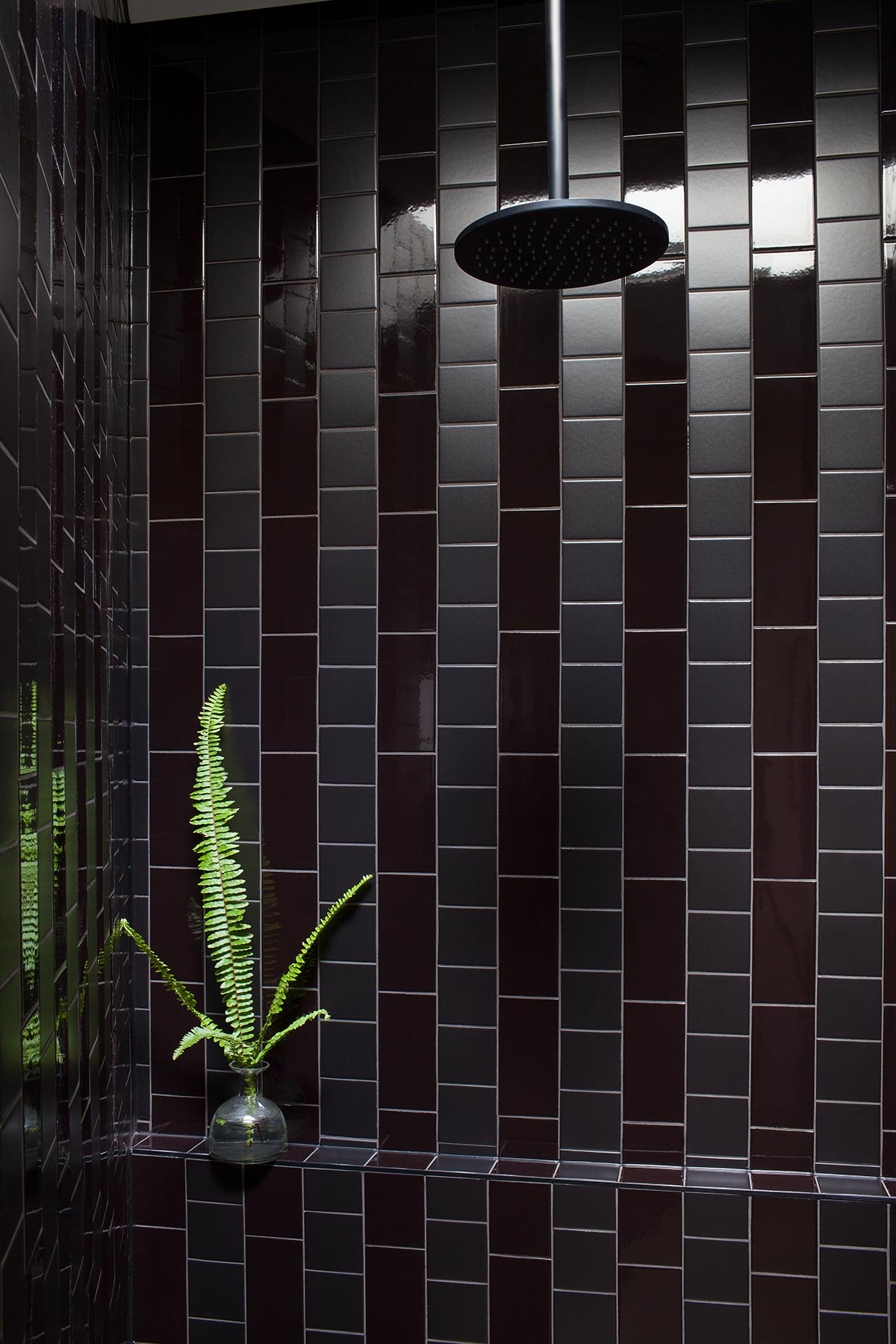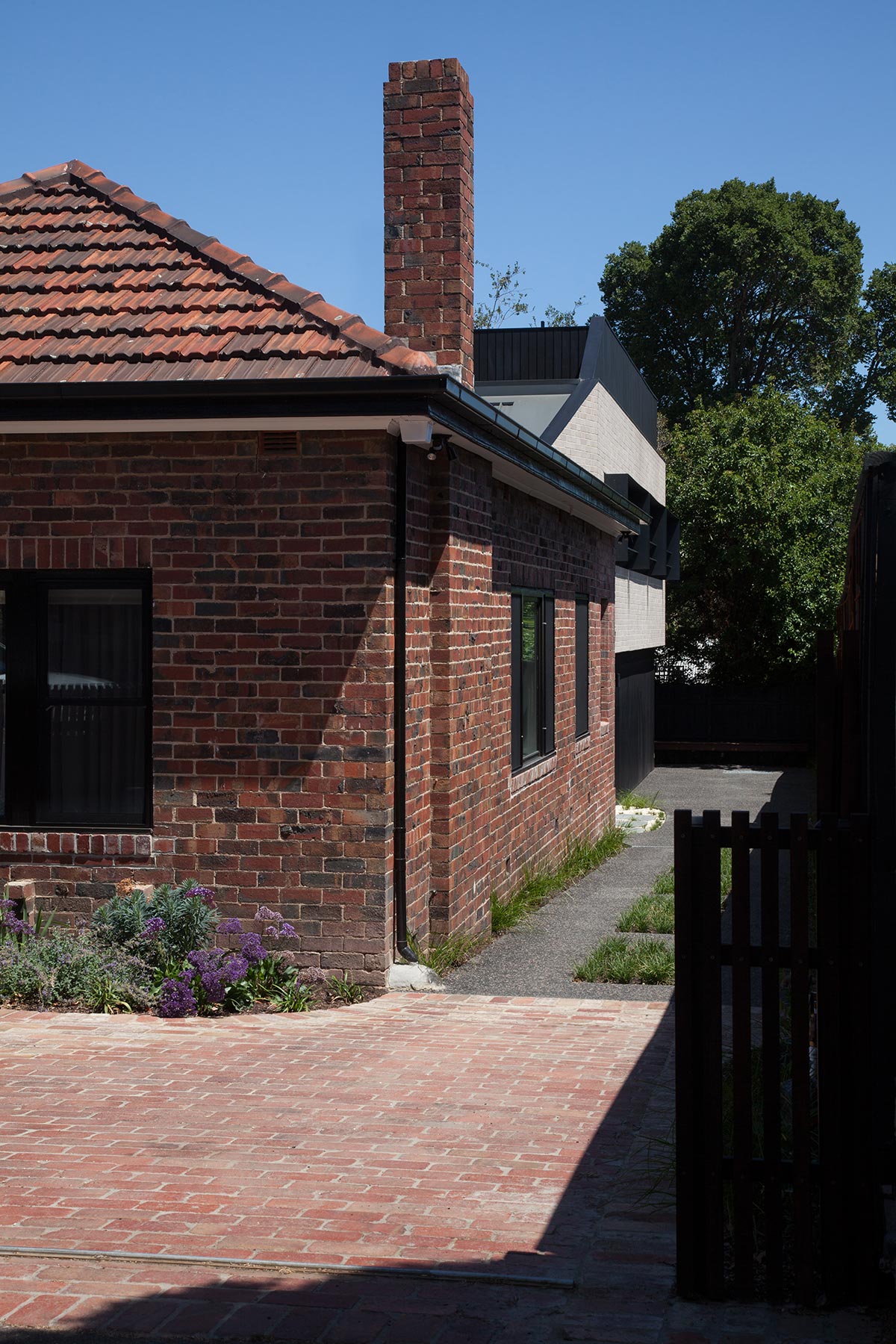 The result was a home sympathetic to its origins, but unashamedly modern and flexible, fulfilling and adapting to the changing needs of a growing family.
House Project: Hill House
Architect: Rachcoff Vella Architecture
Location: Melbourne, Australia
Type: Renovation
Builder: Markus Builders
Landscape: Paul Pritchard Landscape Design & Construction
Planning Consultant: SJB Planning
Photography: Tatjana Plitt