The House + Cart designed by Khab Architects is a story of demolition and dwelling. The client initially has been proposed with an extension that is designed and tailored to her brief, but eventually decided to demolish the original cottage with a touch of sentimental regret. So the team had an extension designed with no house, the cart before the house. Let's hear how the story of the Original Cottage and New Extension and the Original Extension and New Cottage turned out…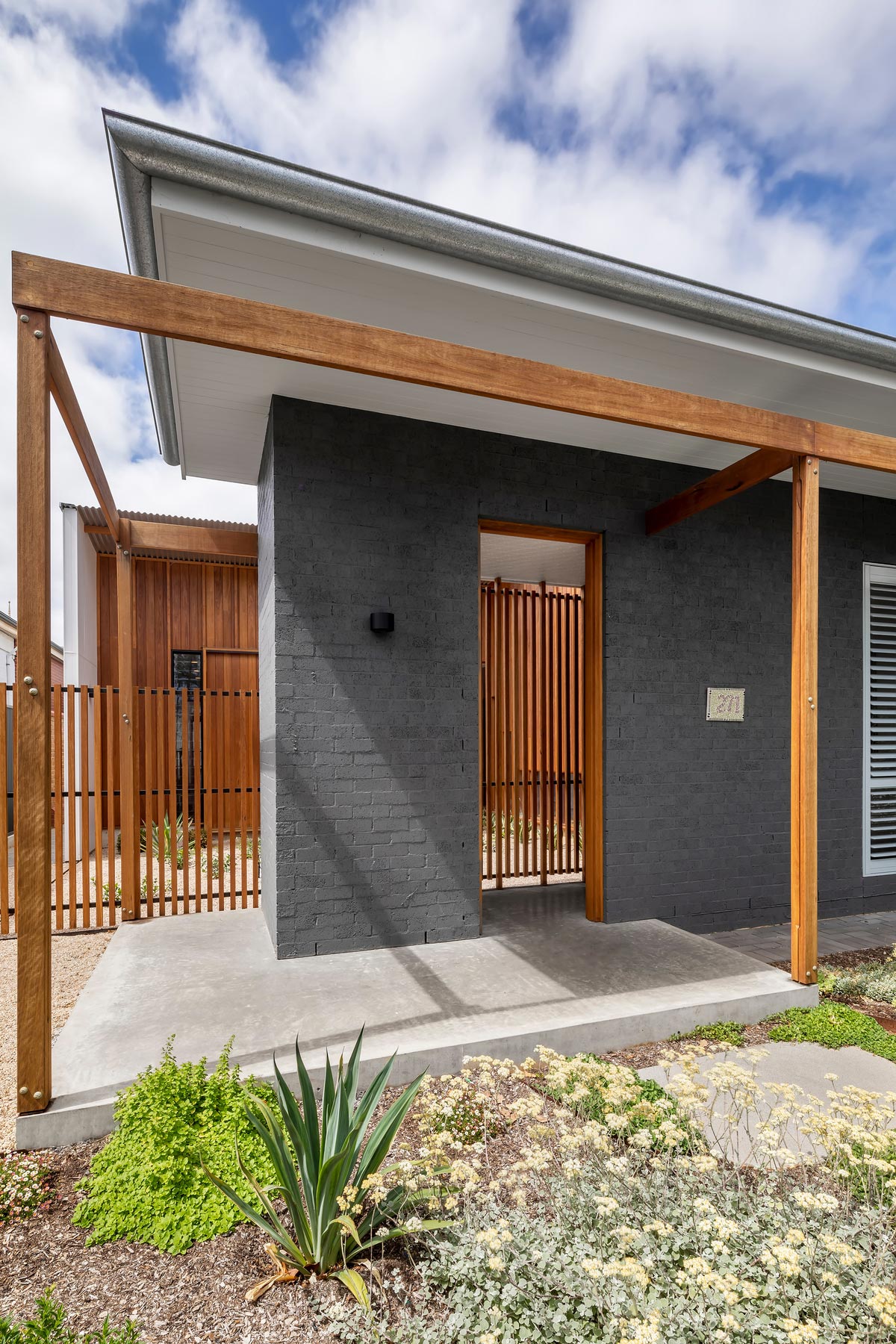 Despite the engineer's structural assurances, the client decided that seasonal cracking of the existing cottage would be too much to live with. The new build explores the deconstruction of a building but also the deconstruction of process and the typology of house and extension.
"This project adopts ruinous qualities not through disintegration but via construction. Courtyards occupy phantom rooms and the cross-sections through 'missing' walls and roof are presented openly. Linings are deliberately incomplete to reveal framing and footing. Suspended over the entry is a fragment of pressed metal ceiling like a remnant from the original cottage. We found some resonance with Mexican architect Luis Barragán, referenced by a couple of pink walls from his Cuadra San Cristóbal (and Carol borrowed some Mexican landscaping ideas)." – Khab Architects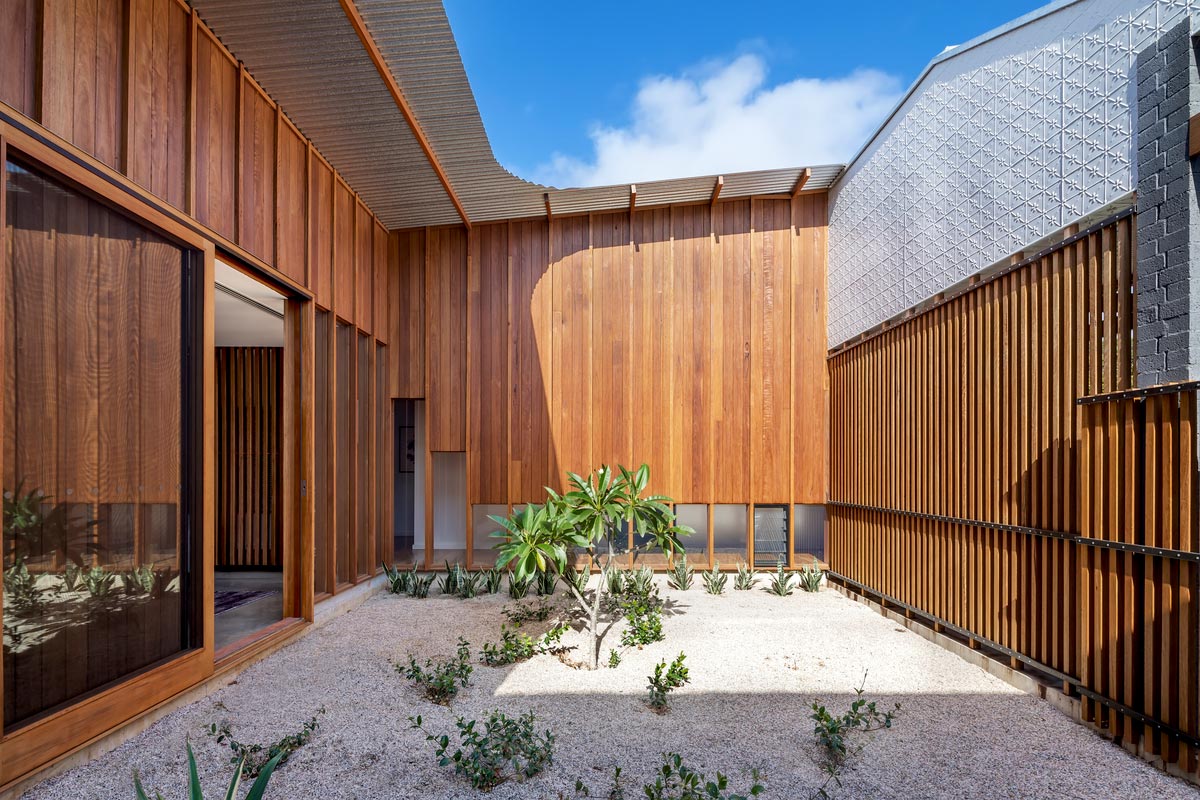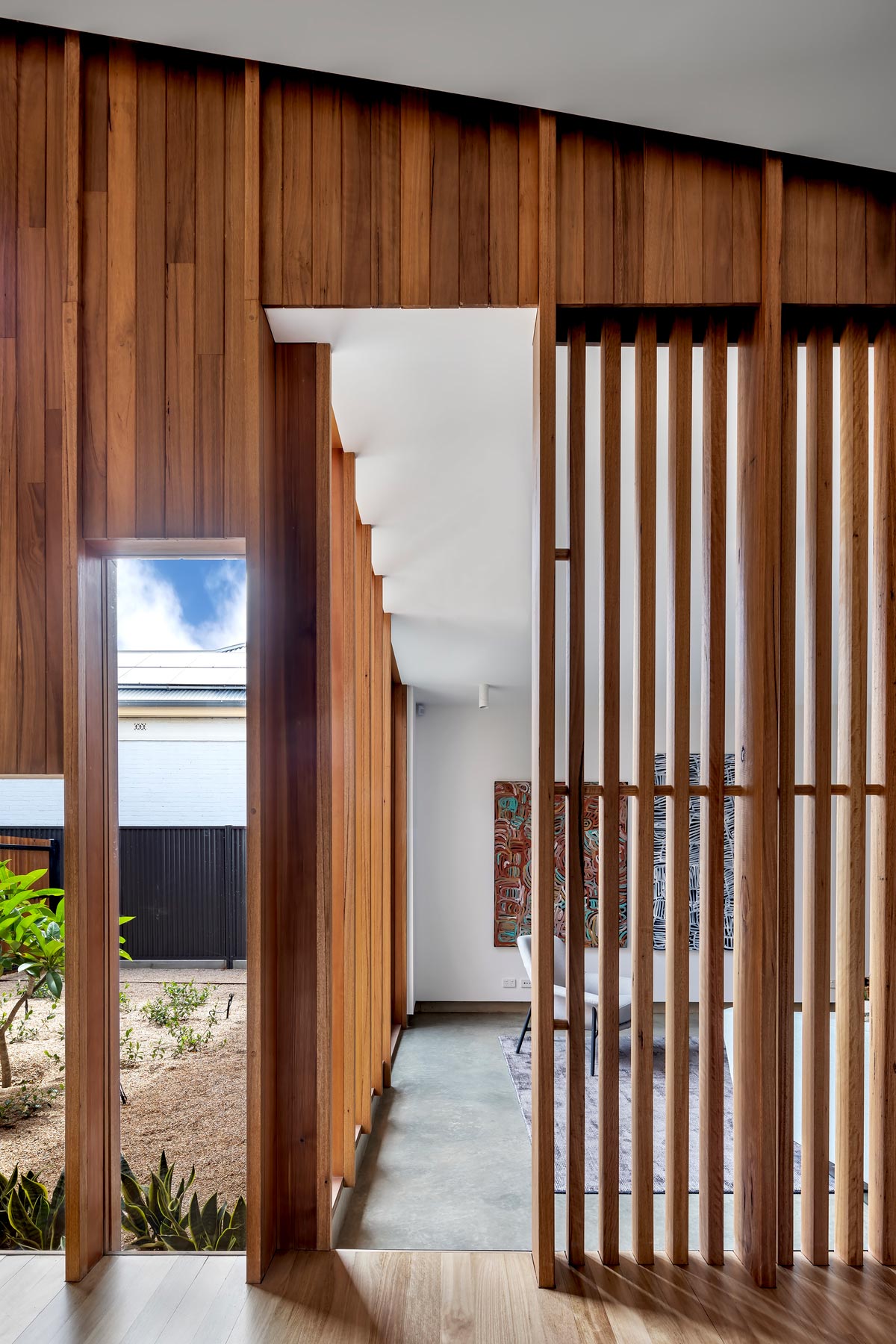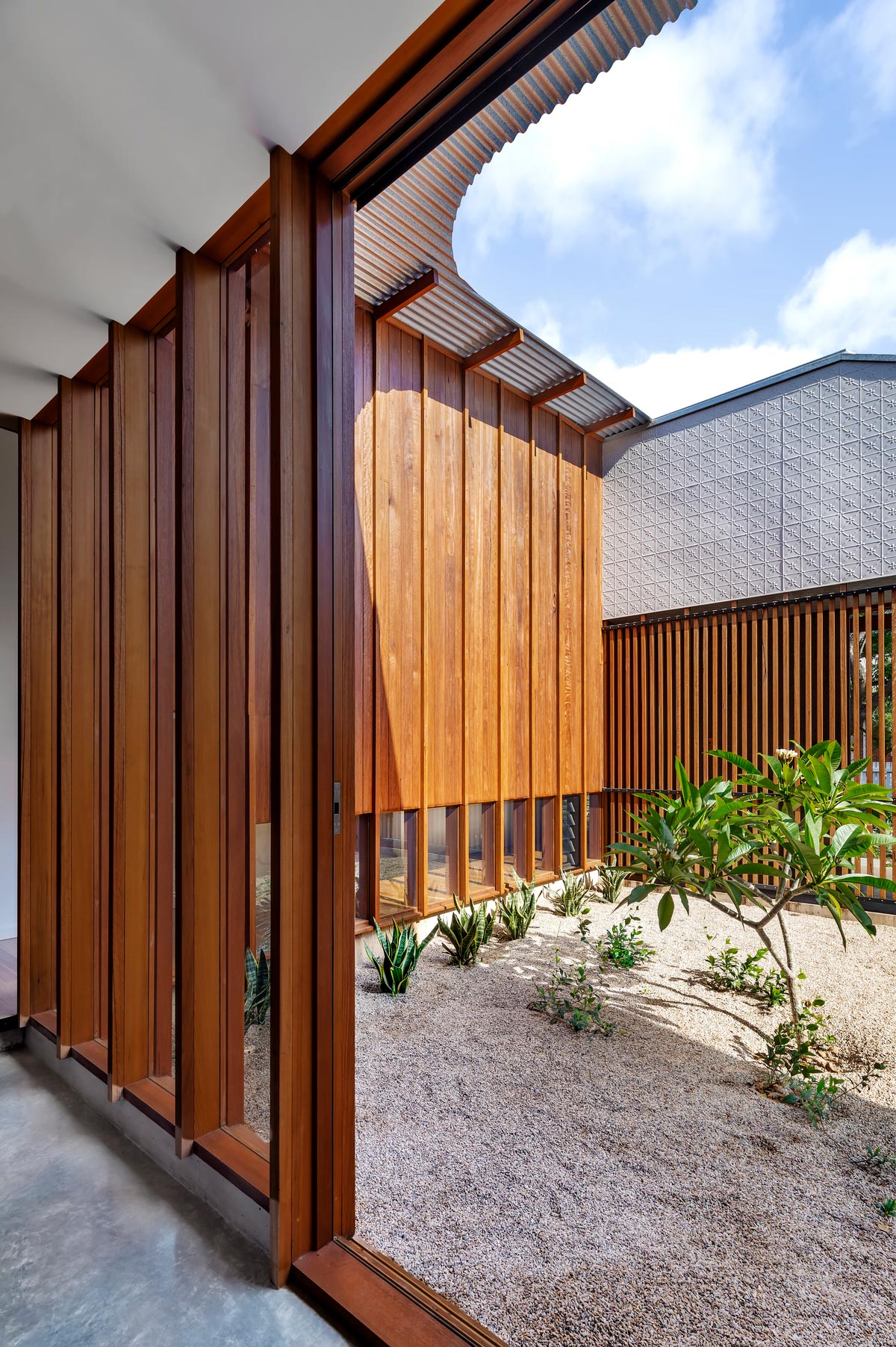 From the street, the facade of this home presents an enigmatic dialogue amongst its neighbours. From picket fence to back garage, this home presents a passage of surprises and features unexpected courtyards, dynamic sunlight, and a sequence of living spaces that are both connected and unique.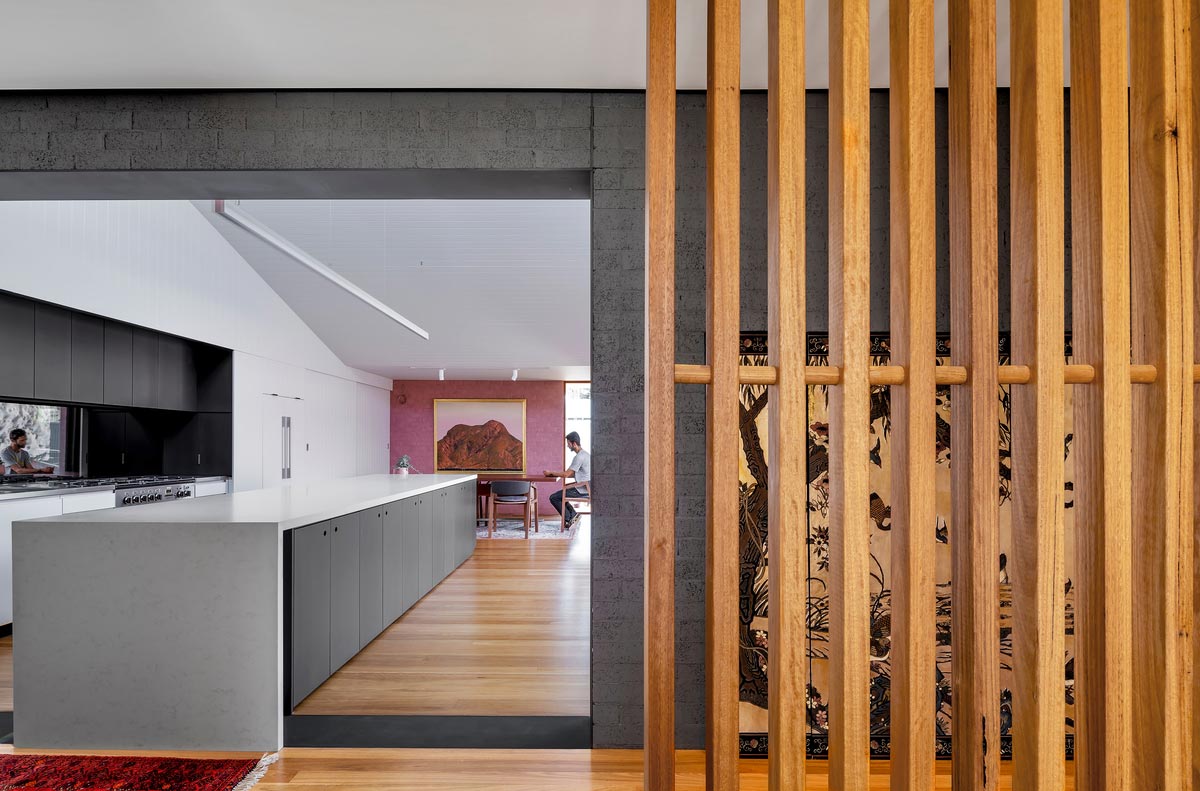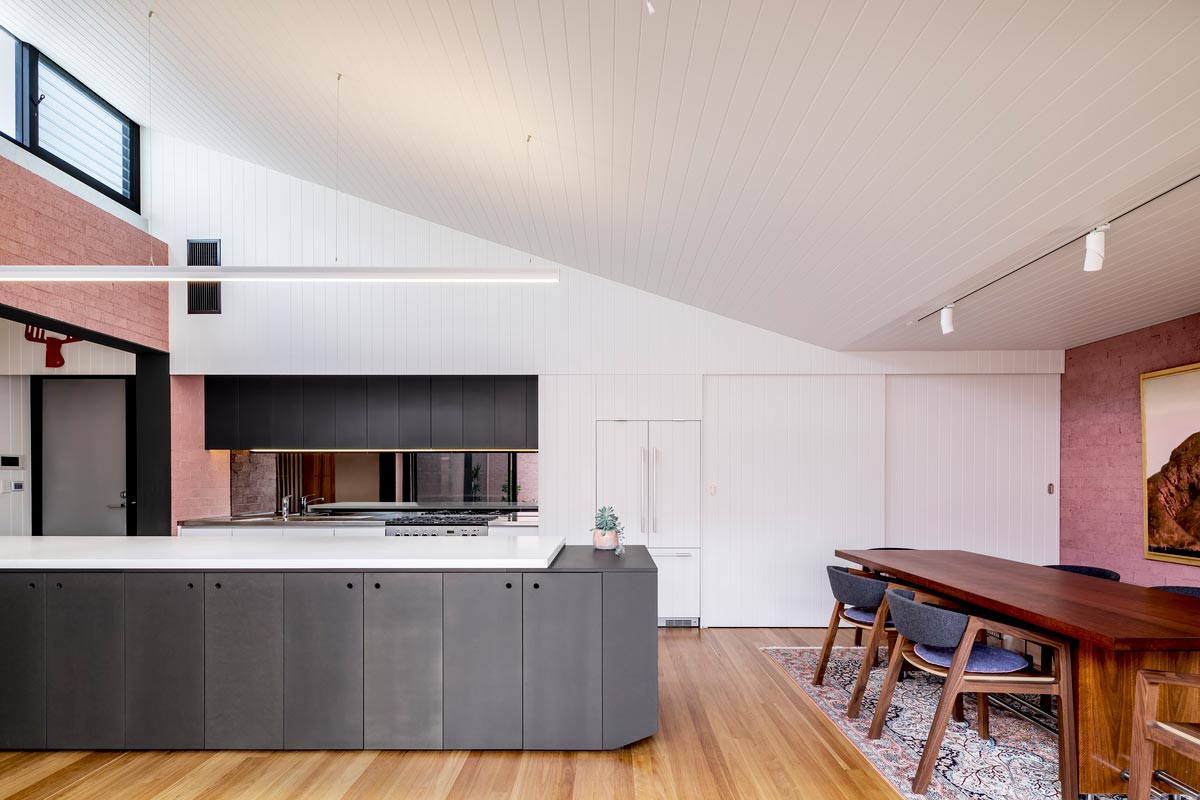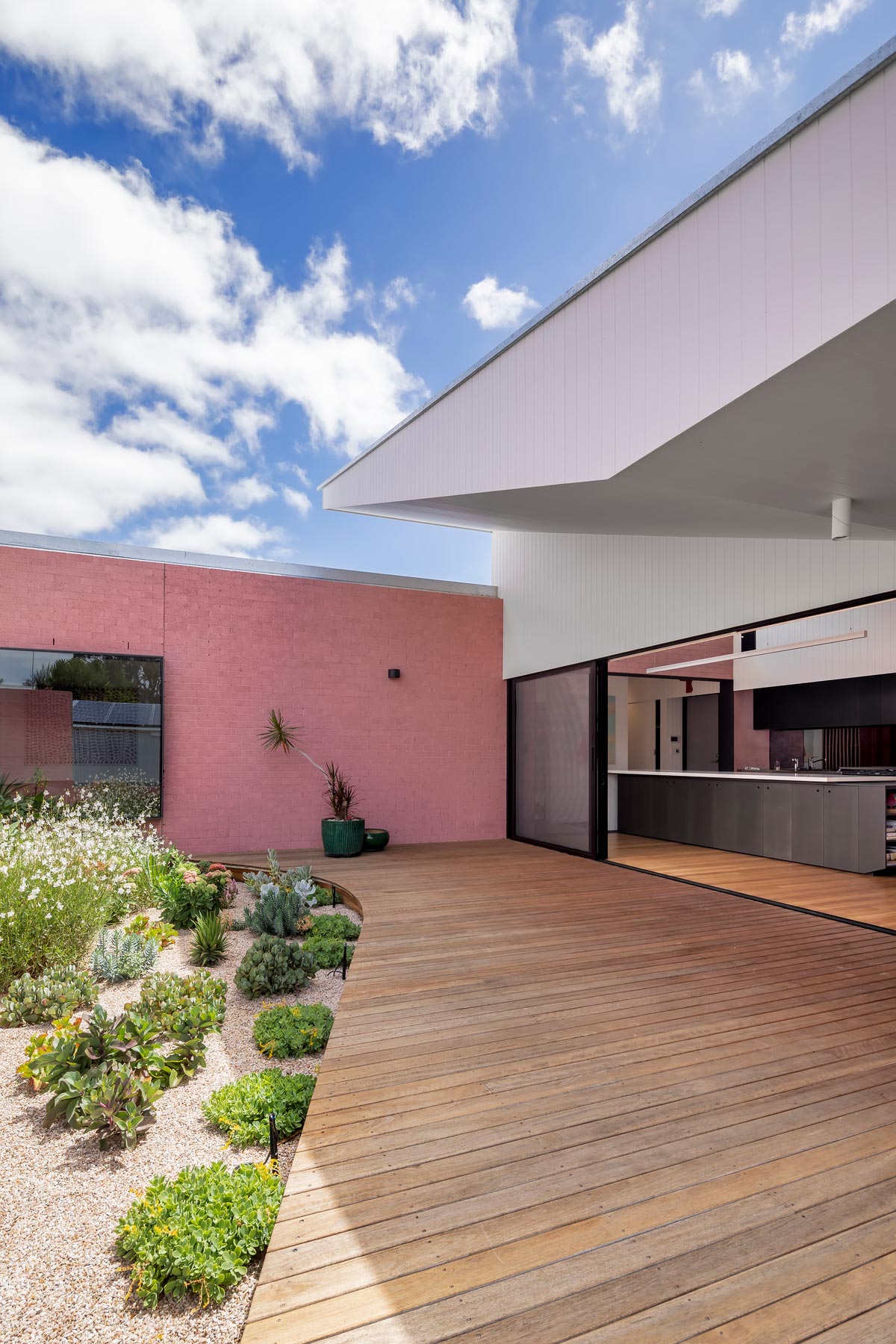 The interior spaces feature a changing experience throughout the day as the sun moves through the courtyards. Roof, ceiling, and light also change between cottage and extension. The kitchen and dining also get a share of the northern sun over the cottage, while the central living area capitalises on its adjacency to a courtyard for northern solar access.
"This house was not cast by a greedy brief, its small footprint makes a deliberate sustainability and value statement of quality, not quantity. The bedrooms are only that – a room with a bed and robe. The bathrooms are crafted but efficient. Restraint in these spaces and overall house size freed budget for design in carefully scaled living spaces – filled with comfort, surprise, and delight." – Khab Architects
The synergy of simplicity and laid back ambiance of both indoor and outdoor spaces makes House + Cart a one of a kind home.
House Project: House + Cart
Architect: Khab Architects
Location: Adelaide, Australia
Type: New Build
Builder: Custom Built Projects
Photography: Aaron Citti