Located in Elsternwick, Victoria, the Parnell Facade is a single storey rear extension to an existing post war bungalow. Designed by Preston Lane Architects, the brief was to restore the original structure, renovate a poorly designed 1980's extension, and add a light filled contemporary extension to the rear of the site while incorporating existing structure where possible.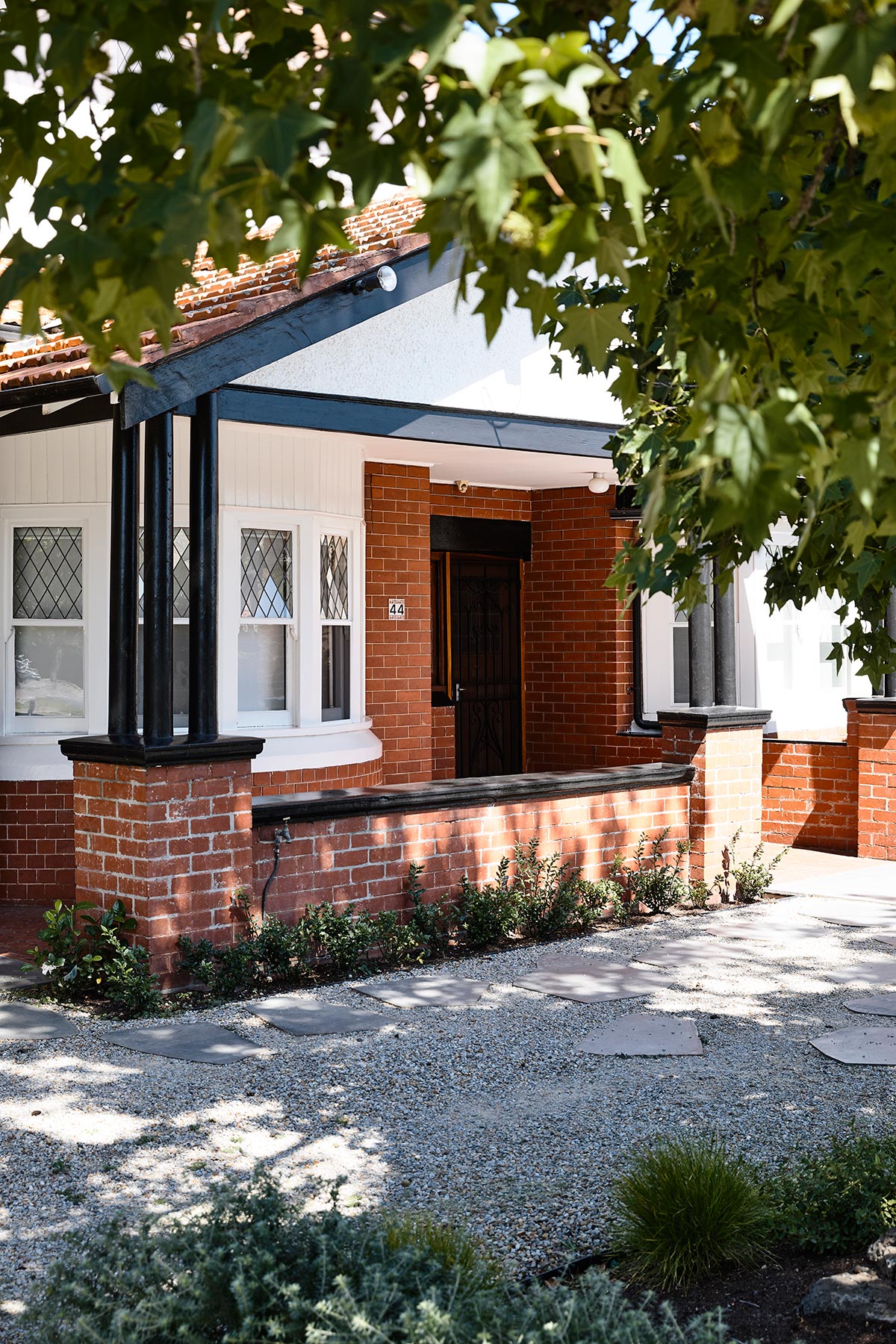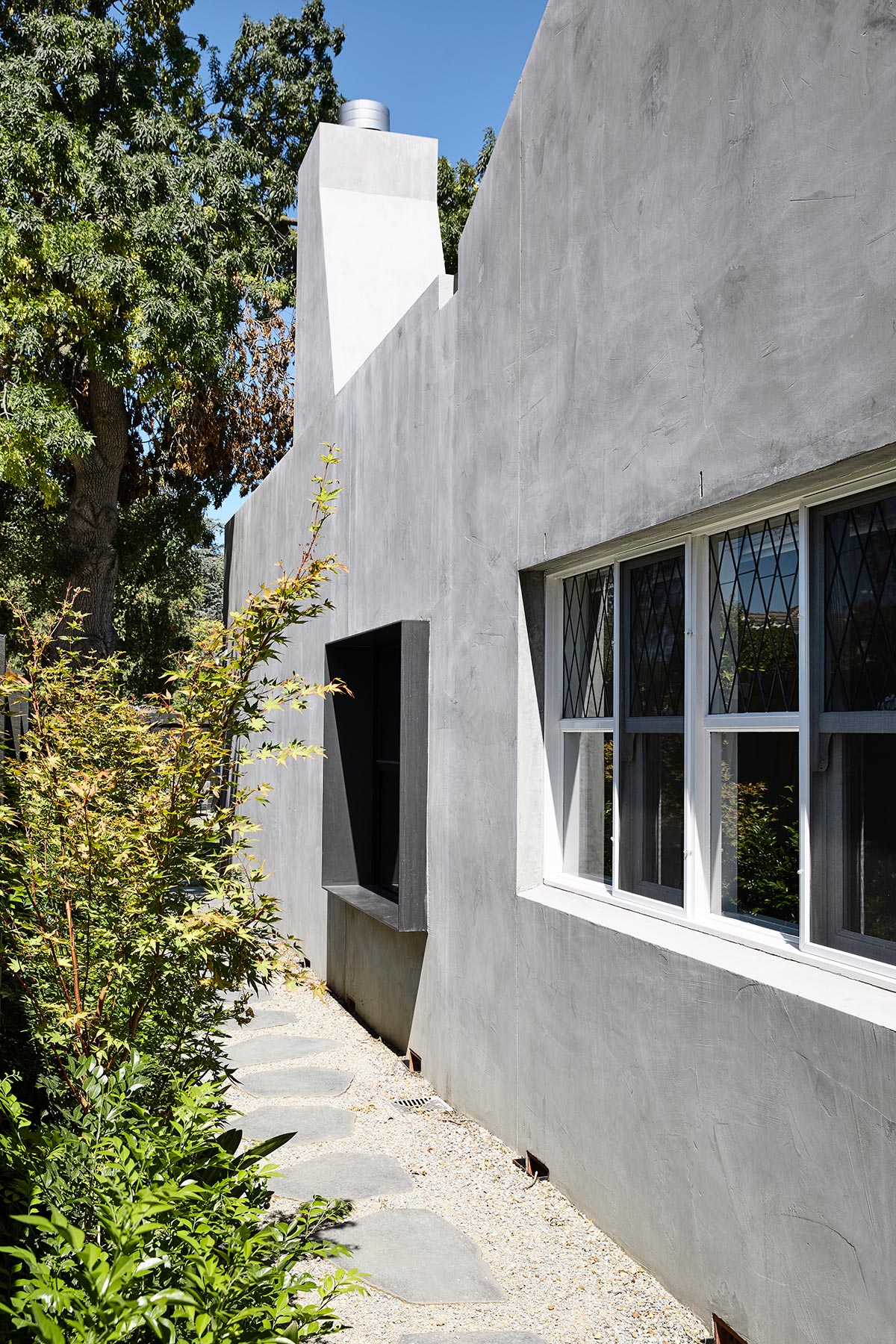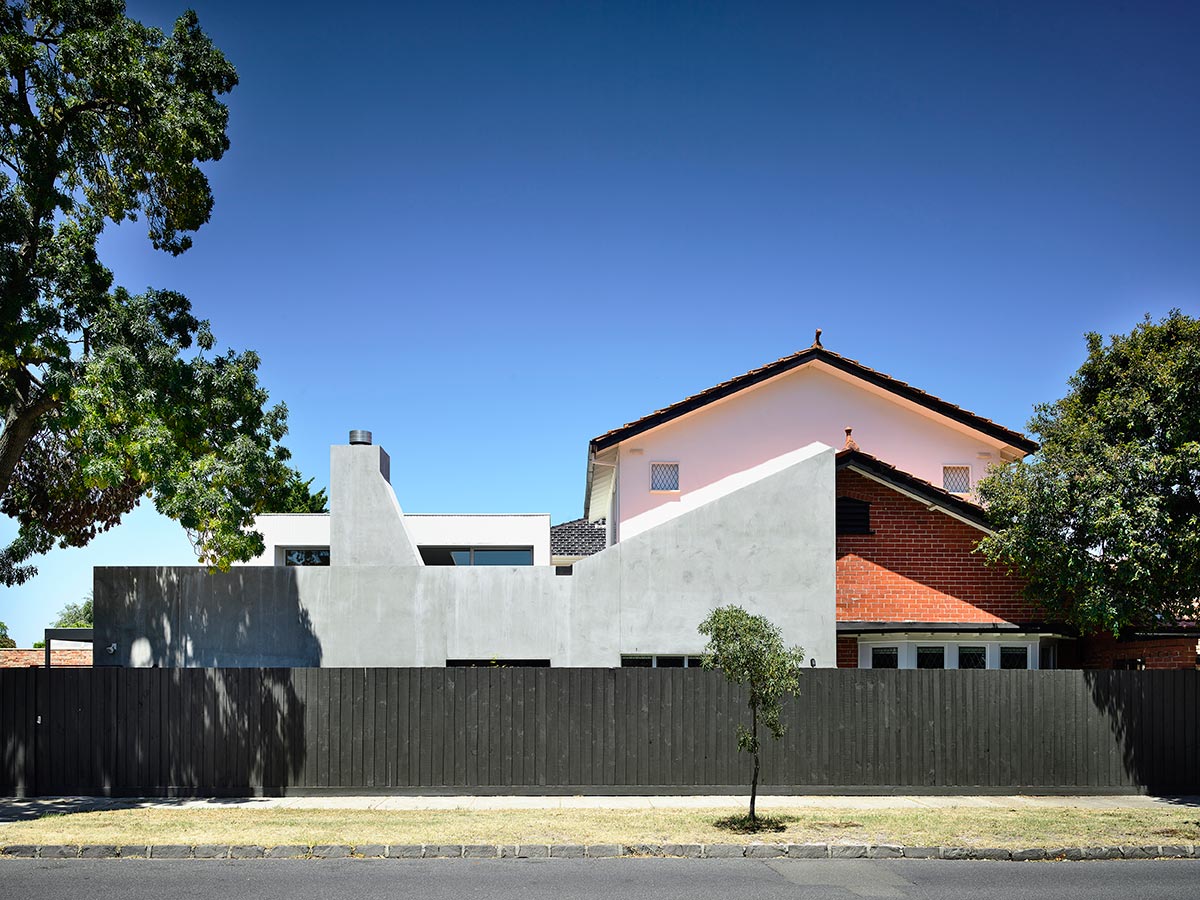 "The existing rear extensions northern and southern walls were retained and slightly modified. This provided a surface that was then rendered both outside and inside with a concrete finish that clearly differentiated this section of the house from the original house. This thick wall provides a buffer to Parnell street and is then punctuated with a steel framed northern oriented window seat with a large opening window for ventilation." – Preston Lane Architects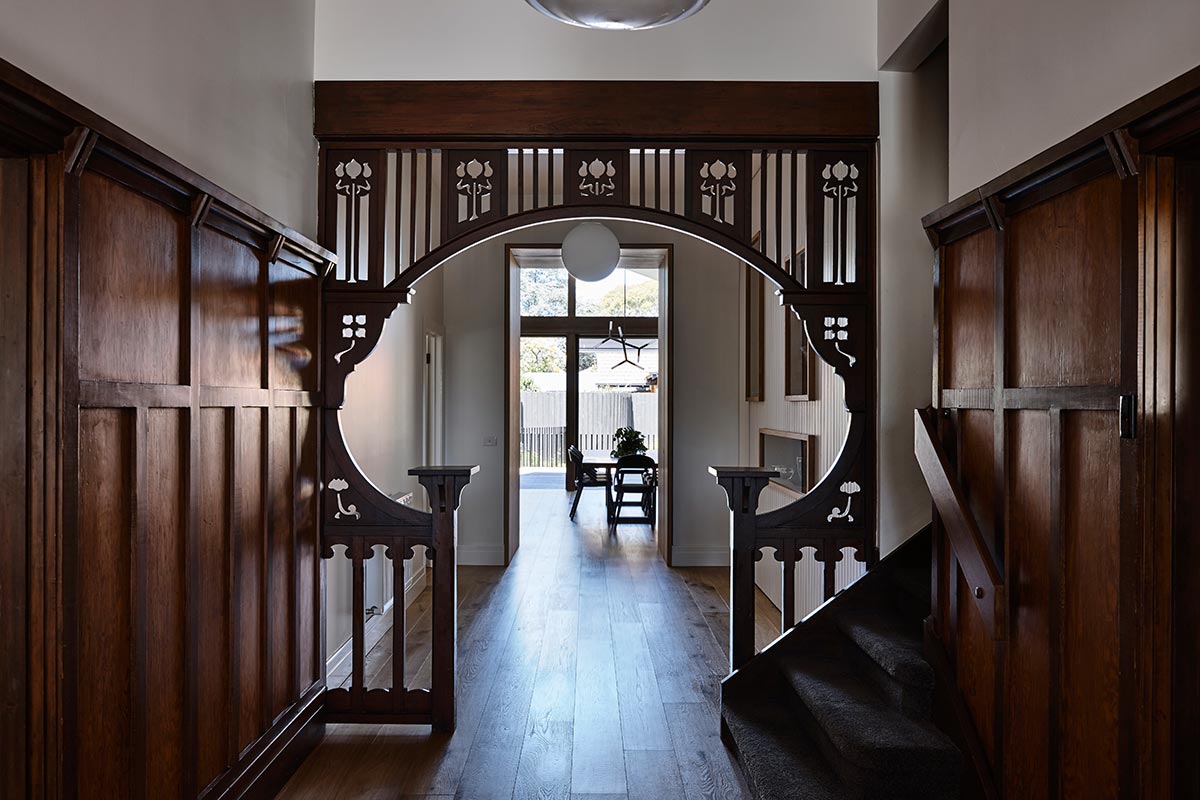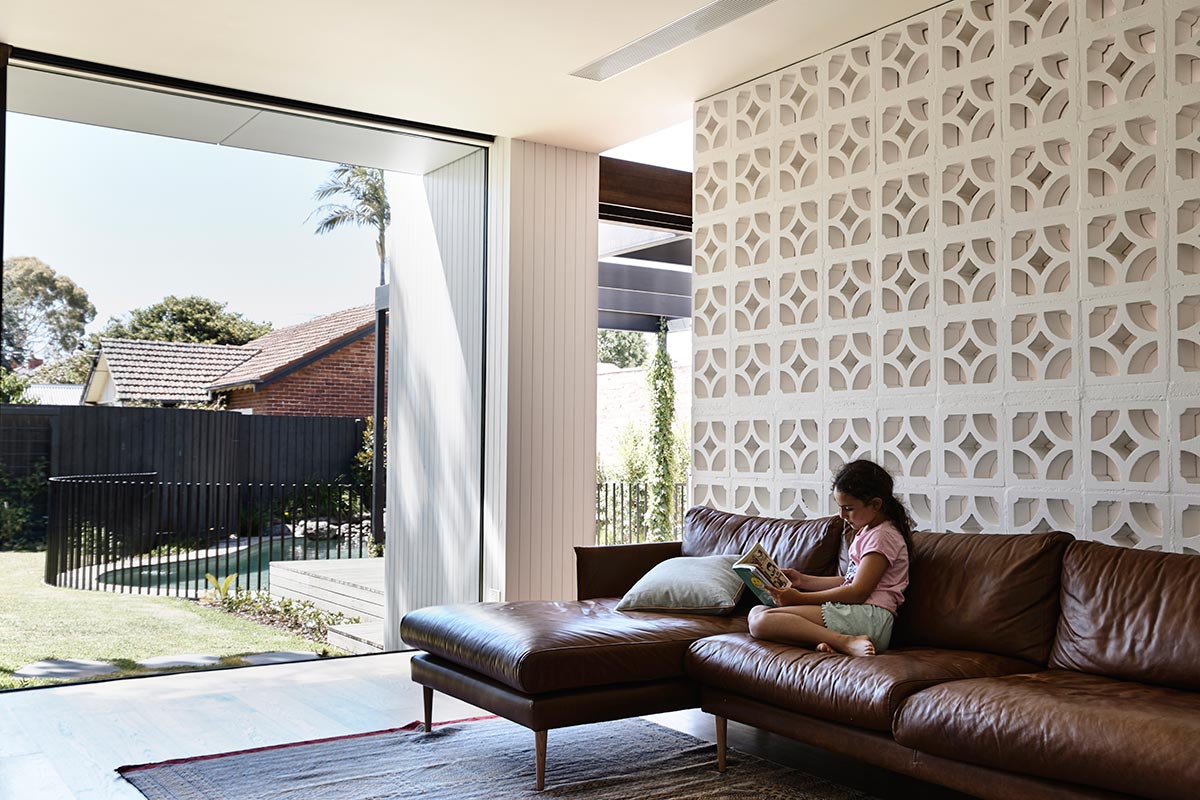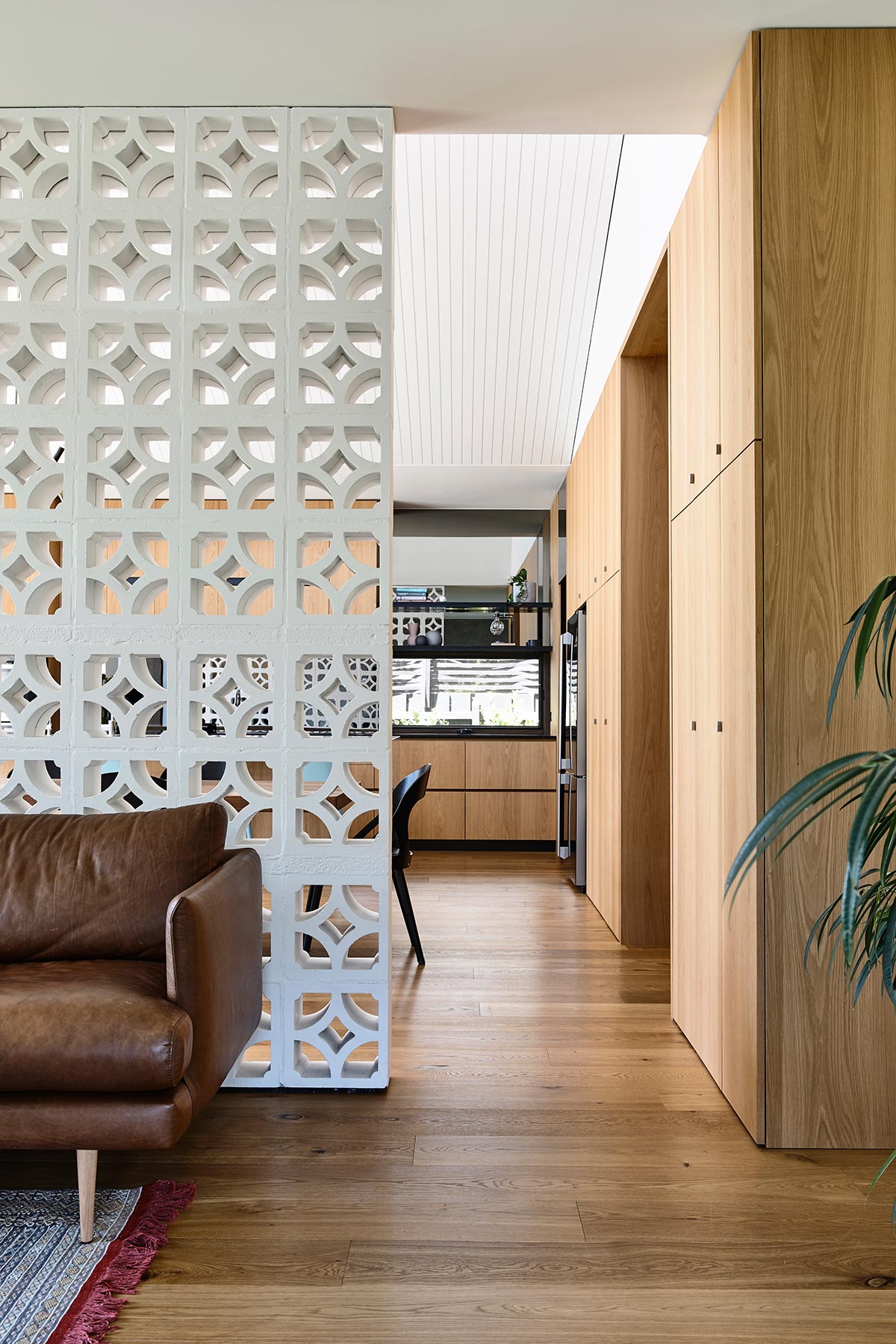 The main challenge is to formulate a design concept solution that would complement the existing original structure, poor previous extension and the new proposal. Due to budget constraints, this was done by utilising as much of the existing extension building fabric as possible. The new extension features light filled spaces which provide a contrast to the existing dark and dull rooms, while the renovated master bedroom and its walk-in robe and luxurious ensuite have provided a separate space for the parents to retreat.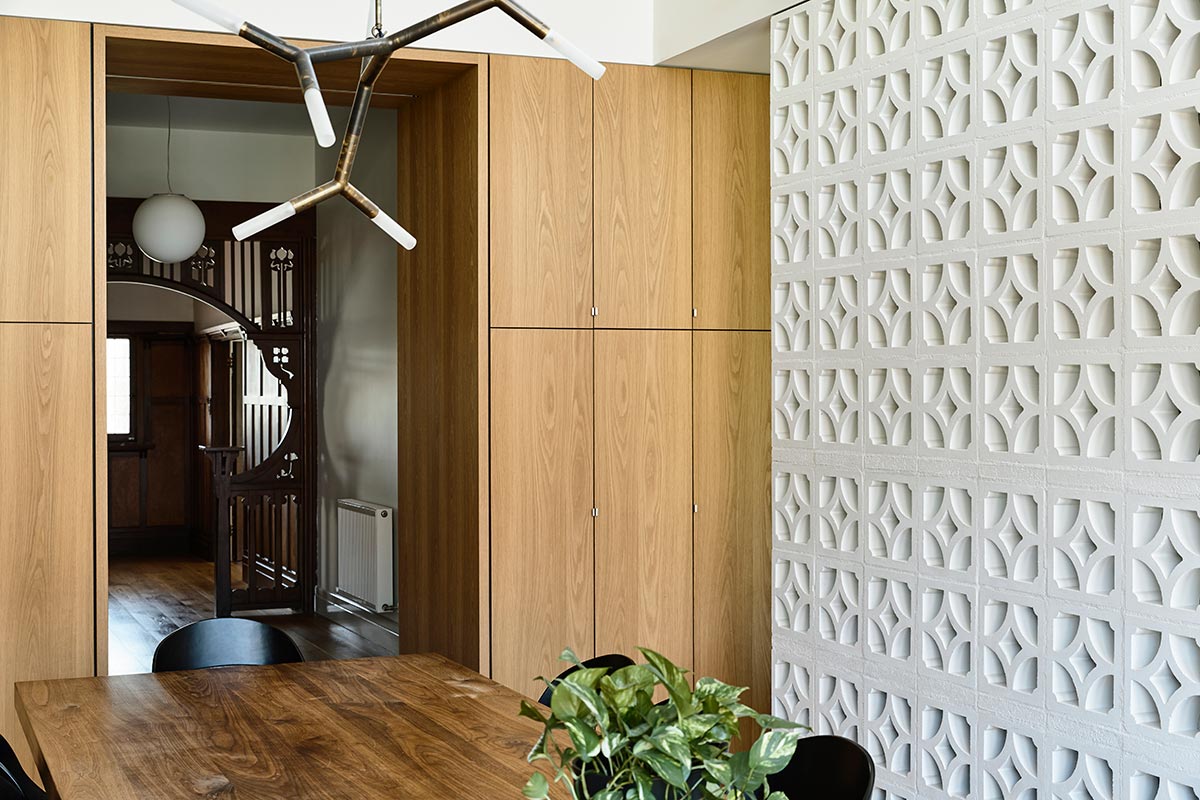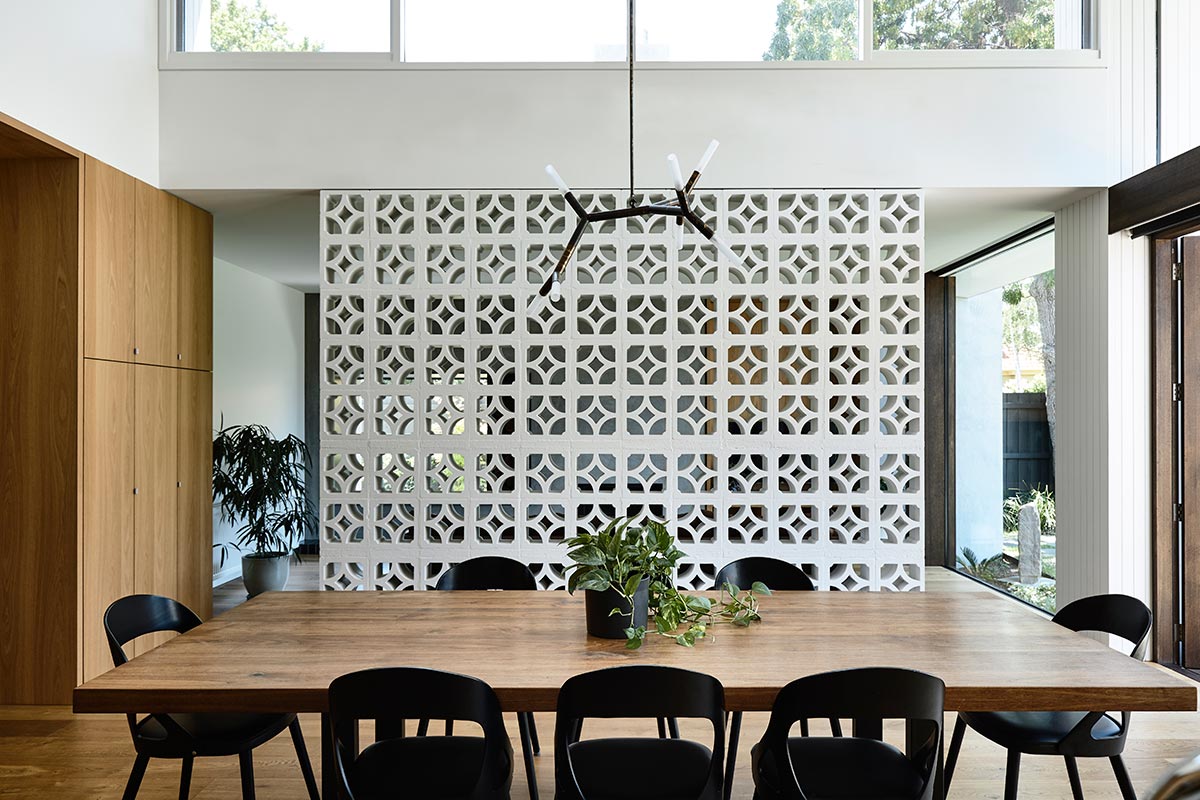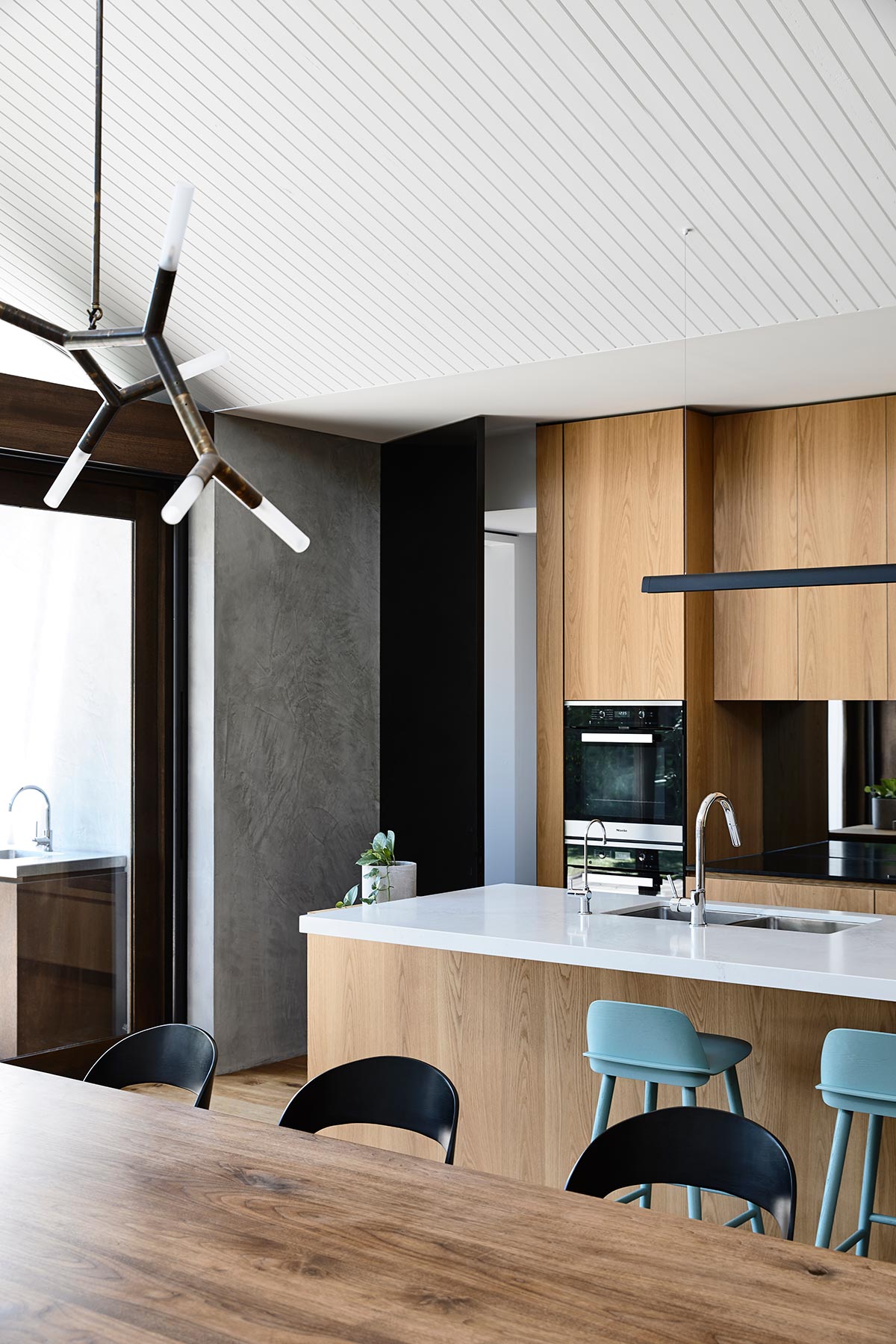 "A decorative breeze block wall was located between the living and dining space to create a separation between these spaces. The breeze block wall, which subtly references the timber detailing patterns from the existing hallway, filters light and sight lines between the kitchen-dining and family room. It's position orientates the view towards the backyard when entering the space from the entry hallway yet provides transparency when looking across the space from the kitchen." – Preston Lane Architects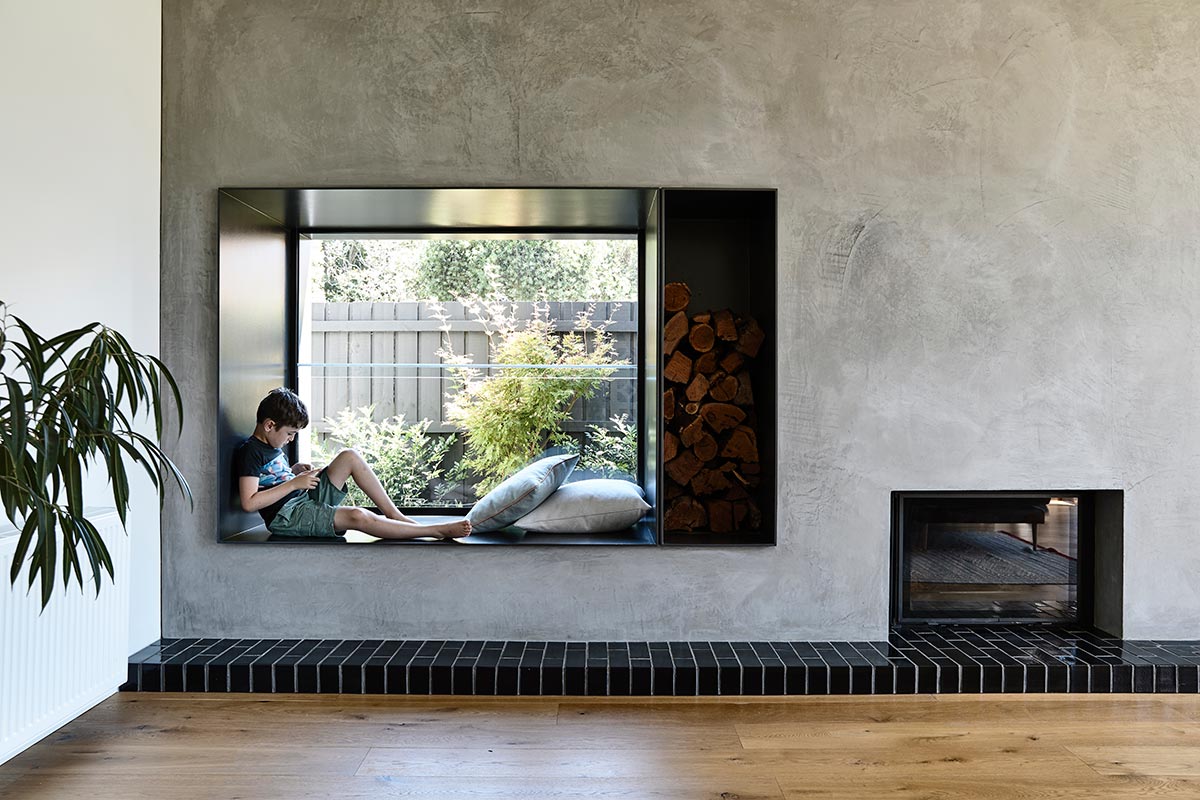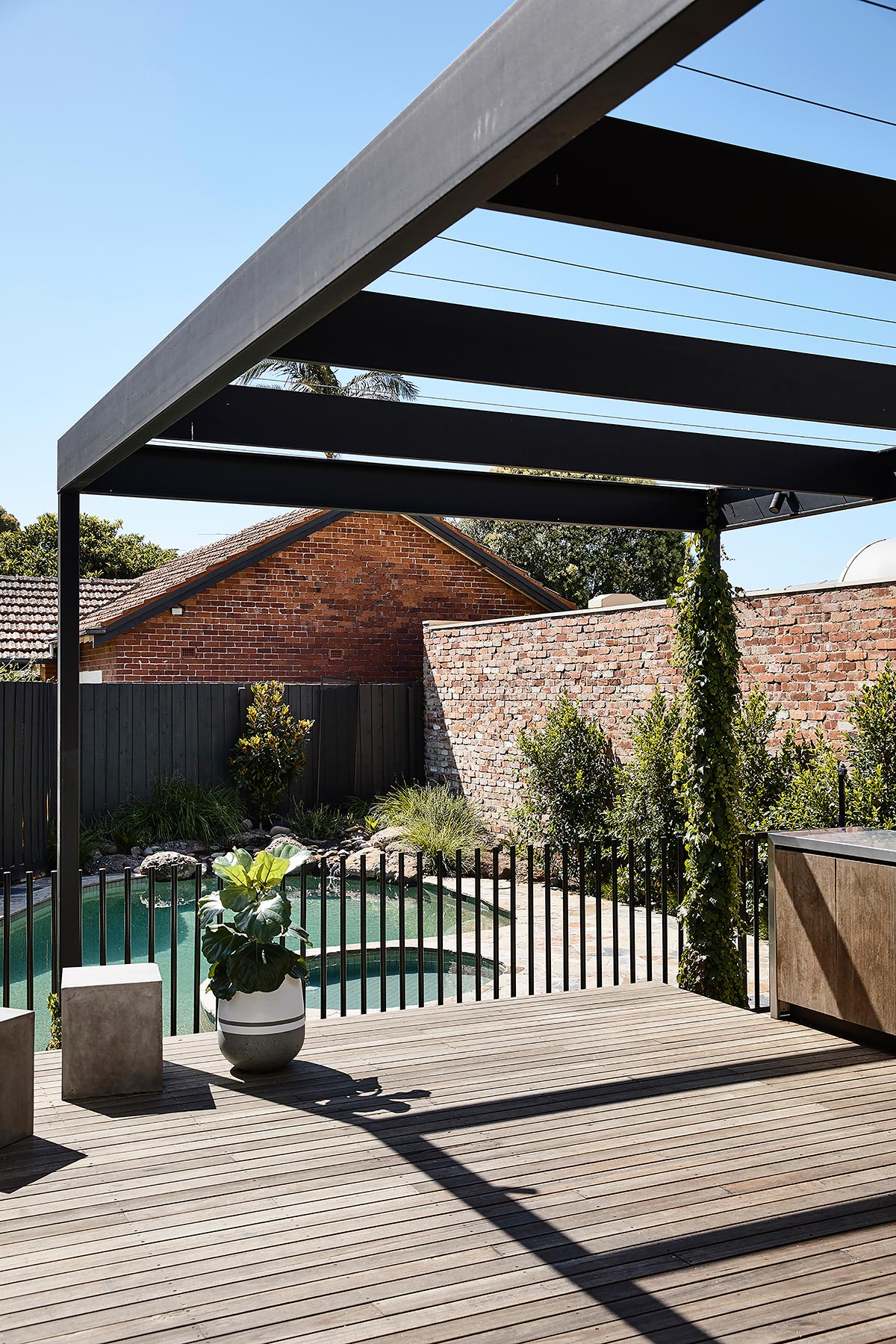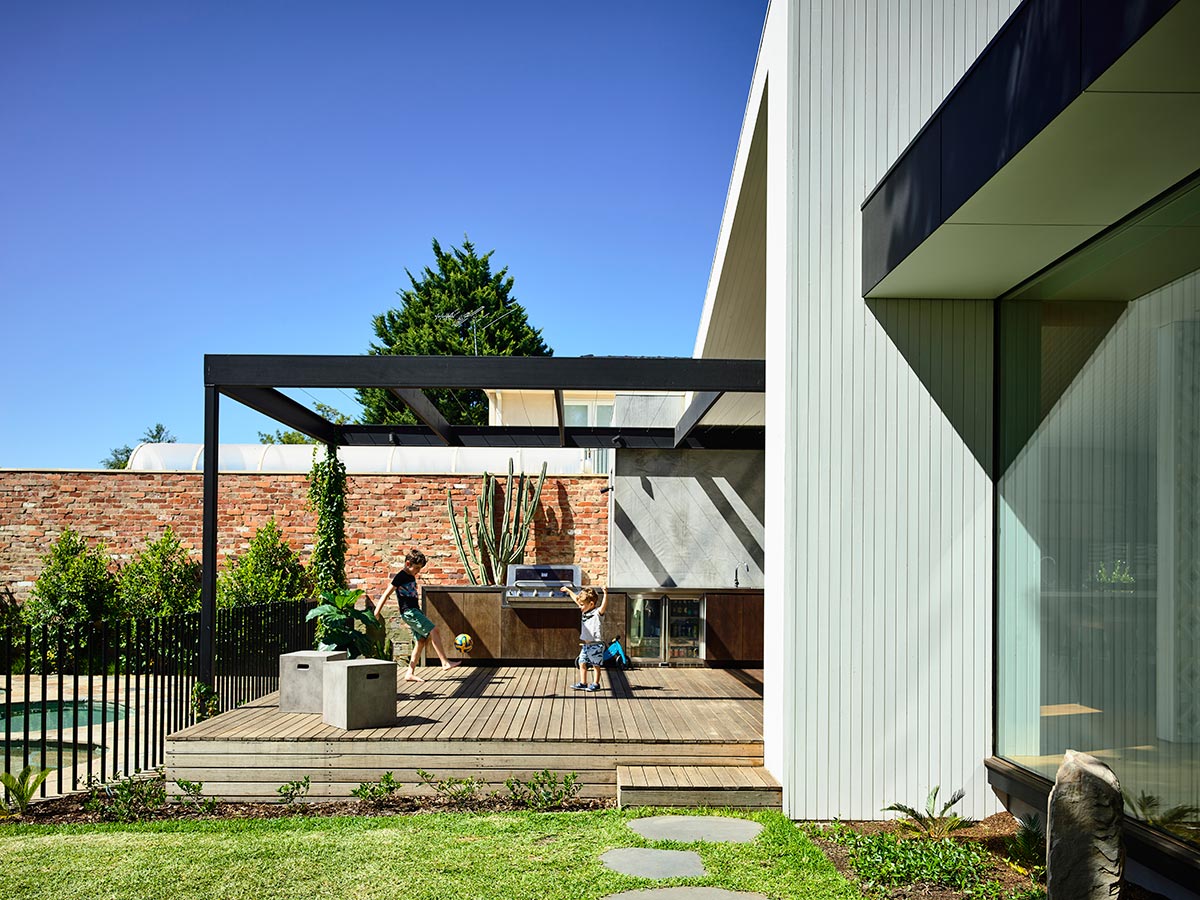 The material palette is predominantly muted with beautiful spatial zoning via large sliding panels and a spine of American Oak joinery wrapping the kitchen creates a datum that slides under the lower ceiling of the living room. Despite some constraints, Preston Lane Architects has managed to create a functional and contemporary abode for the clients. The garden is now a part of everyday life and can be experienced from within the house rather than two very separate spaces.
House Project: Parnell Facade
Architect: Preston Lane Architects
Location: Elsternwick, Australia
Type: Renovation
Builder: Filiponne Constructions
Structural Engineer: Marcon & Tedesco O'Neill P/L
Photography: Derek Swalwell