Looking for a quick and easy snack on the go? The Chocolate, Orange and Buckwheat Crunch Balls from The Beauty Chef book by Carla Oates is the perfect quick and healthy snack for those morning rush hours, perfect to pair with your morning tea or coffee! These crunchy, healthy, and flavourful treats will become your new guilty pleasures. Check out the recipe below..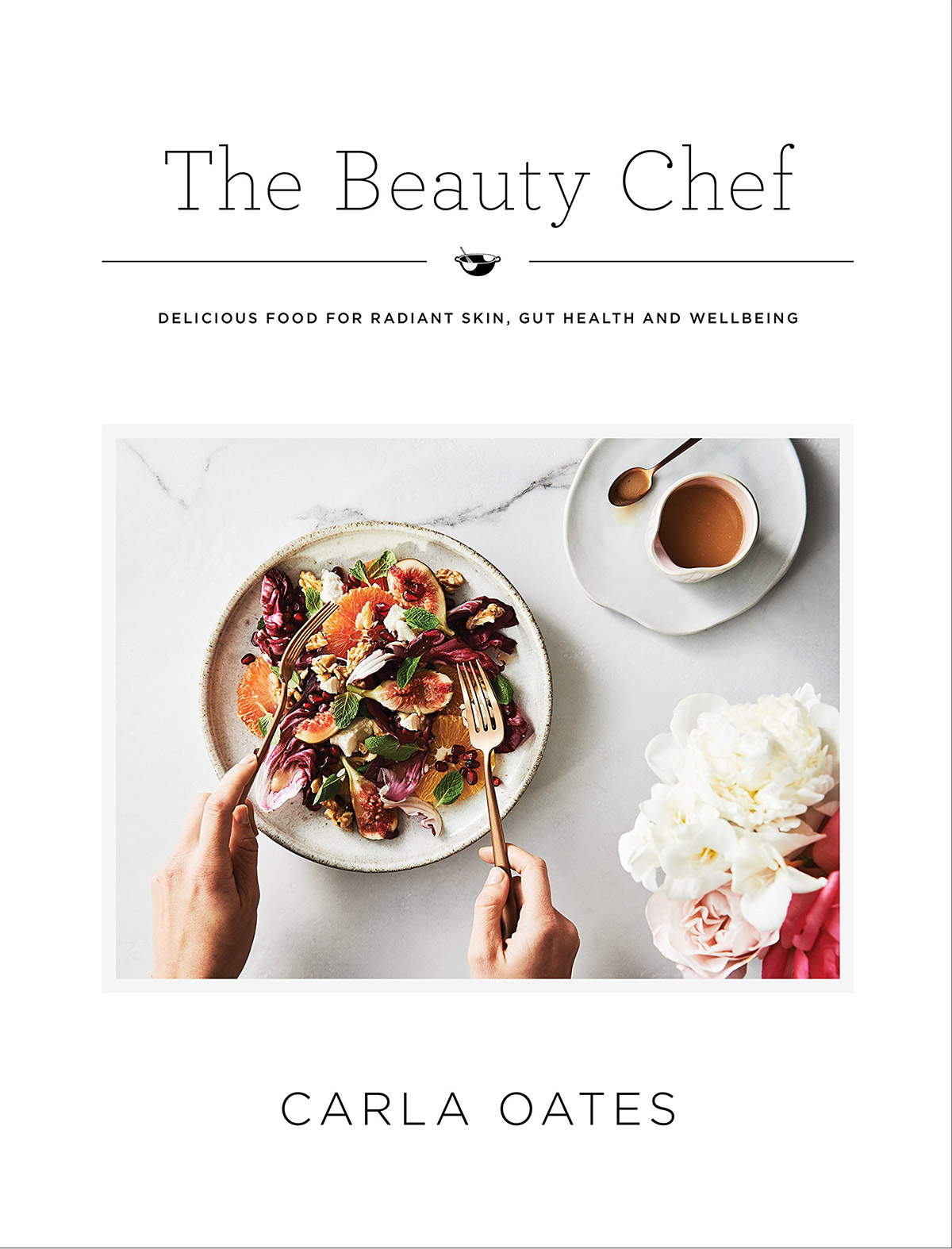 Ingredients:
6 medjool dates, pitted
½ cup (125ml) boiling water
1 cup (200g) buckwheat groats*
1/3 cup (35g) cacao powder, plus extra for coating
1 cup (100g) desiccated coconut, plus extra for coating
2 tablespoons almond butter
2 tablespoons tahini
1 teaspoon vanilla bean powder*
½ teaspoon ground cinnamon
finely grated zest of 1 unwaxed orange
pinch of Himalayan salt
1/3 cup (60g) raisins, coarsely chopped
2 tablespoons cacao nibs*
Coating:
¼ cup (30g) cacao powder
1/3 cup (30g) desiccated coconut
½ cup (70g) pistachios, finely ground
*Available from health food stores.
Method:
Soak the dates in water for 10 minutes, or until softened.
Toast the buckwheat groats in a dry frying pan over low-medium heat for 3-4 minutes, until golden brown and nutty. Set aside to cool.
Place the dates and any remaining liquid, cacao powder, coconut, almond butter, tahini, vanilla, cinnamon, orange zest and salt in a high-speed blender. Blend until the mixture begins to bind together.
Transfer into a medium bowl. Add the cooled toasted buckwheat, raisins and cacao nibs and stir to combine.
Divide the mixture into 18 even portions and roll into balls.
Roll six balls in cacao powder, six in desiccated coconut and six in finely ground pistachios to coat.
Place on a tray and refrigerate for 1 hour, or until firm.
*Note: These can be stored in an airtight container for up to 3 weeks in the refrigerator. Alternatively, you can freeze them for up to 3 months.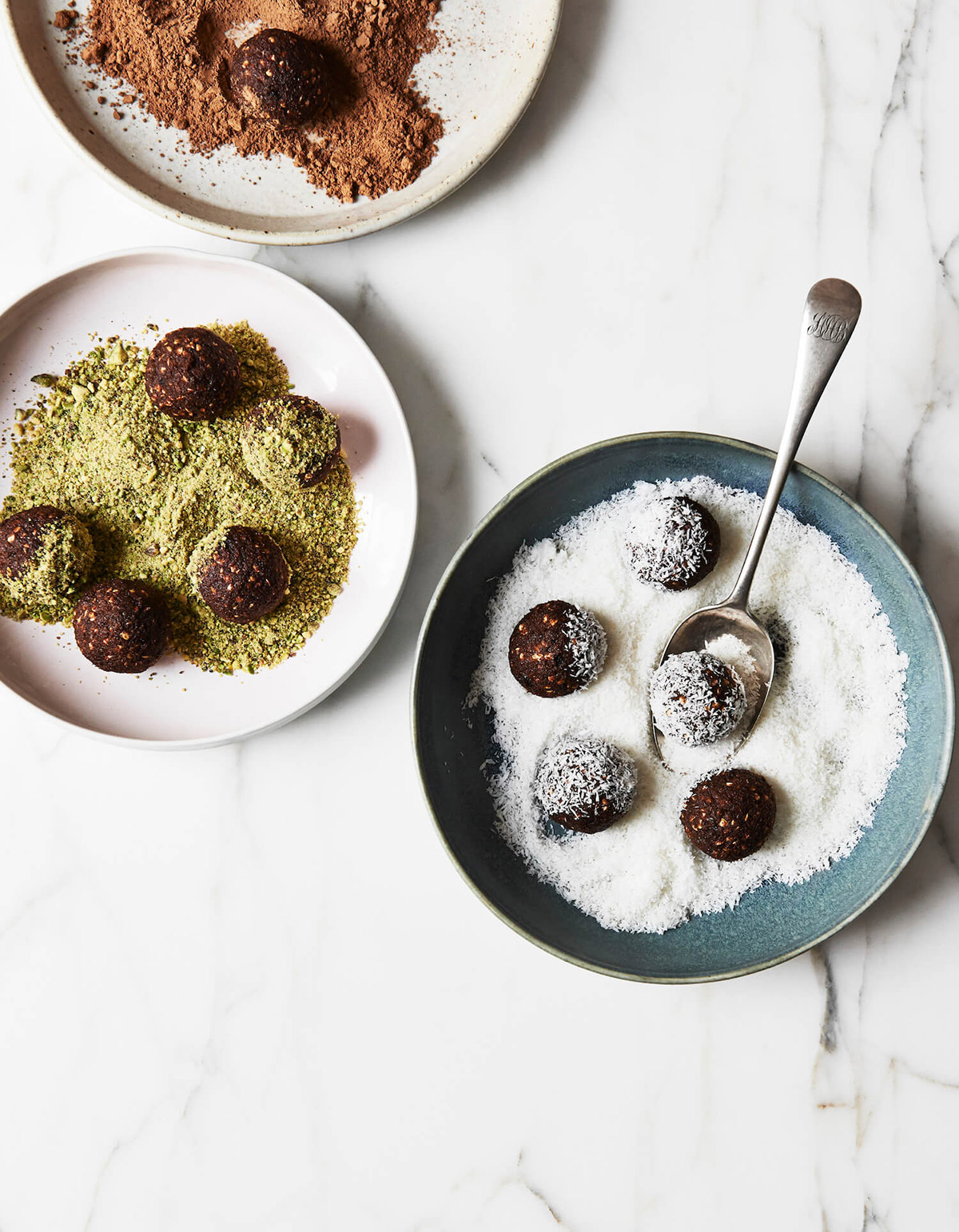 Beauty is more than skin-deep, it comes from within… from the gut, to be precise. In The Beauty Chef Carla Oates, founder of the natural beauty company of the same name, combines the joy of cooking with the science of nutrition, offering you radiant skin and robust health. More than 150 delicious and nutritious recipes that are gluten-free and mostly dairy-free recipes will feed both your skin and your gut. Glamorous it may not be, but a well-balanced gut bacteria can be the answer to glowing health and beauty. With every meal you eat, be it breakfast, dinner or a tempting dessert, you will feel and look better inside and out.
Head over to our recipes section for more of these mouth-watering and tasty recipes. Meanwhile, you might want to check out some of our fine kitchenware below:
You can view a wide range of similar products over at Hunting for George.