Who wouldn't fall in love with an old home that has a rich history, value, and overall character? The renovation of an old nineteenth-century Victorian terrace in inner-Melbourne has paved the way to a deep realisation about how our constantly changing society lives and responds to the ageing and conservation of architecture from the past. The client's brief affirmed that the extension should add personality and presence to the existing home without dramatically recreating its identity and masking its beautifully-aged grace, similar to that of an 'old lady' with a bustle dress. Let's have a look at the Bustle House by FMD Architects.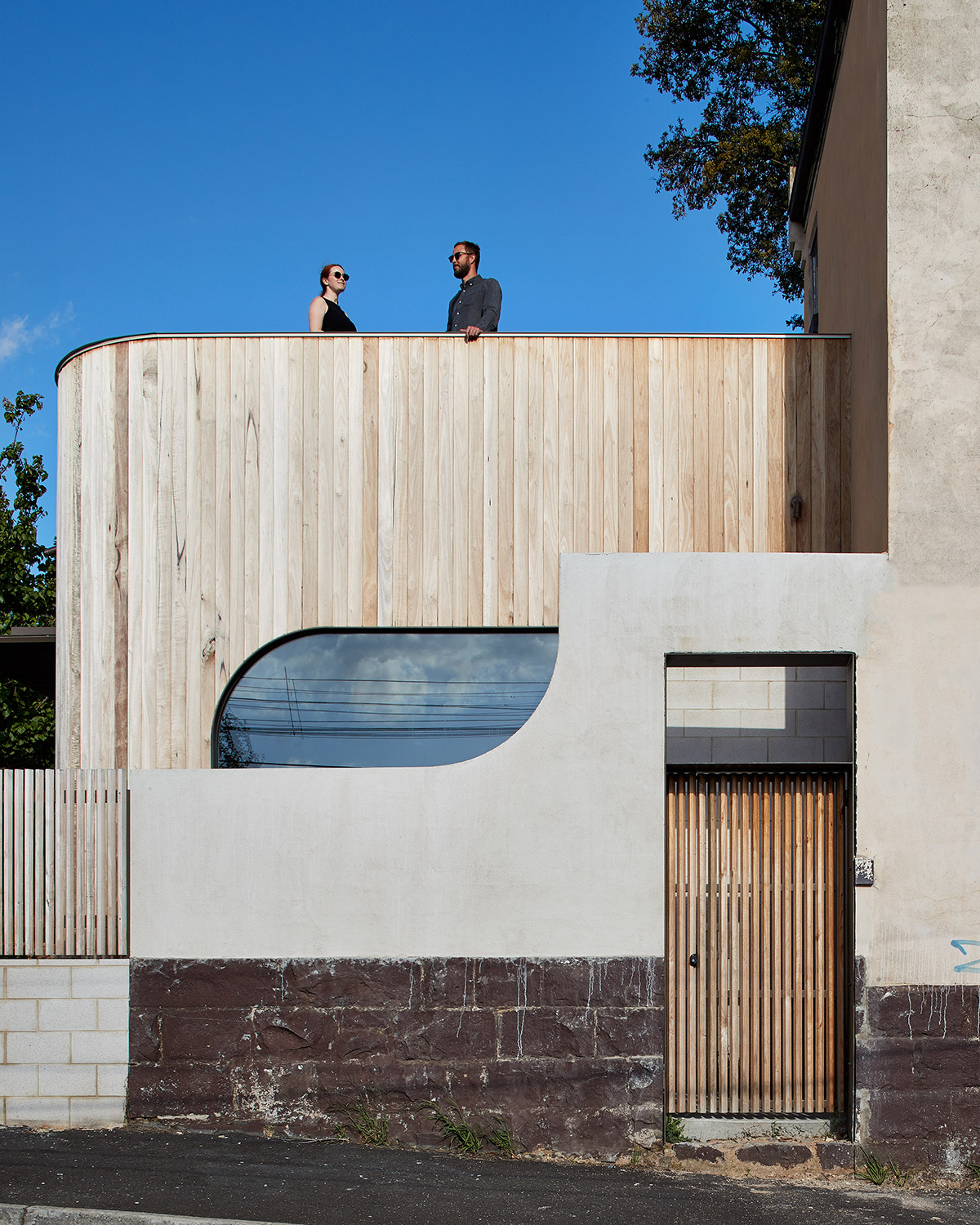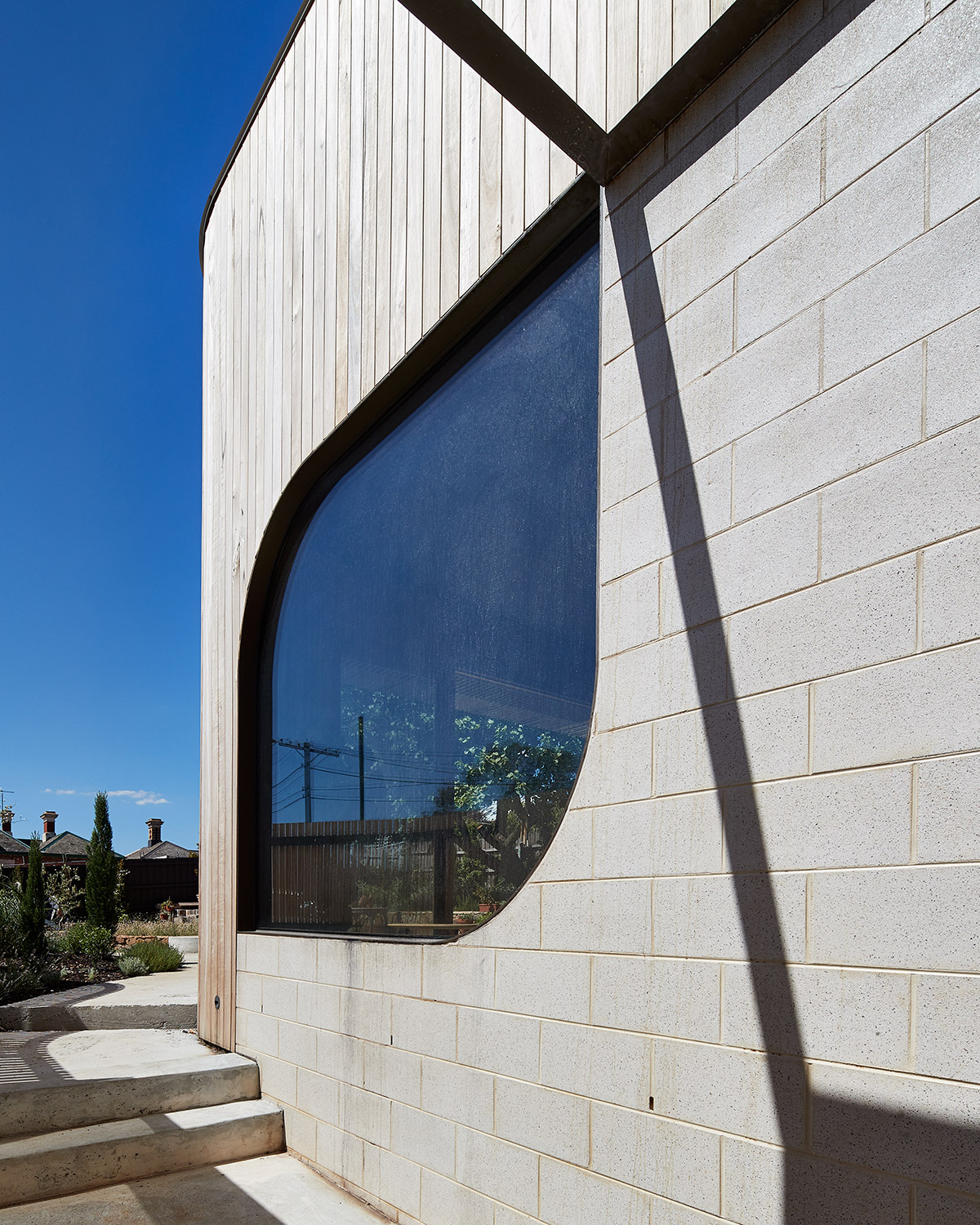 Being situated on a hill on the boundary of a stretched-out corner site, the house was thought of through its side elevation. The analogy brought about by the idea of a 'bustle dress' dictated the direction and overall design scheme of how the extension would be. The team developed their architectural drawings as though they were Victorian portraits of women taken in profile, drawings historically used to illustrate the pronounced fashions of women's bustle dresses.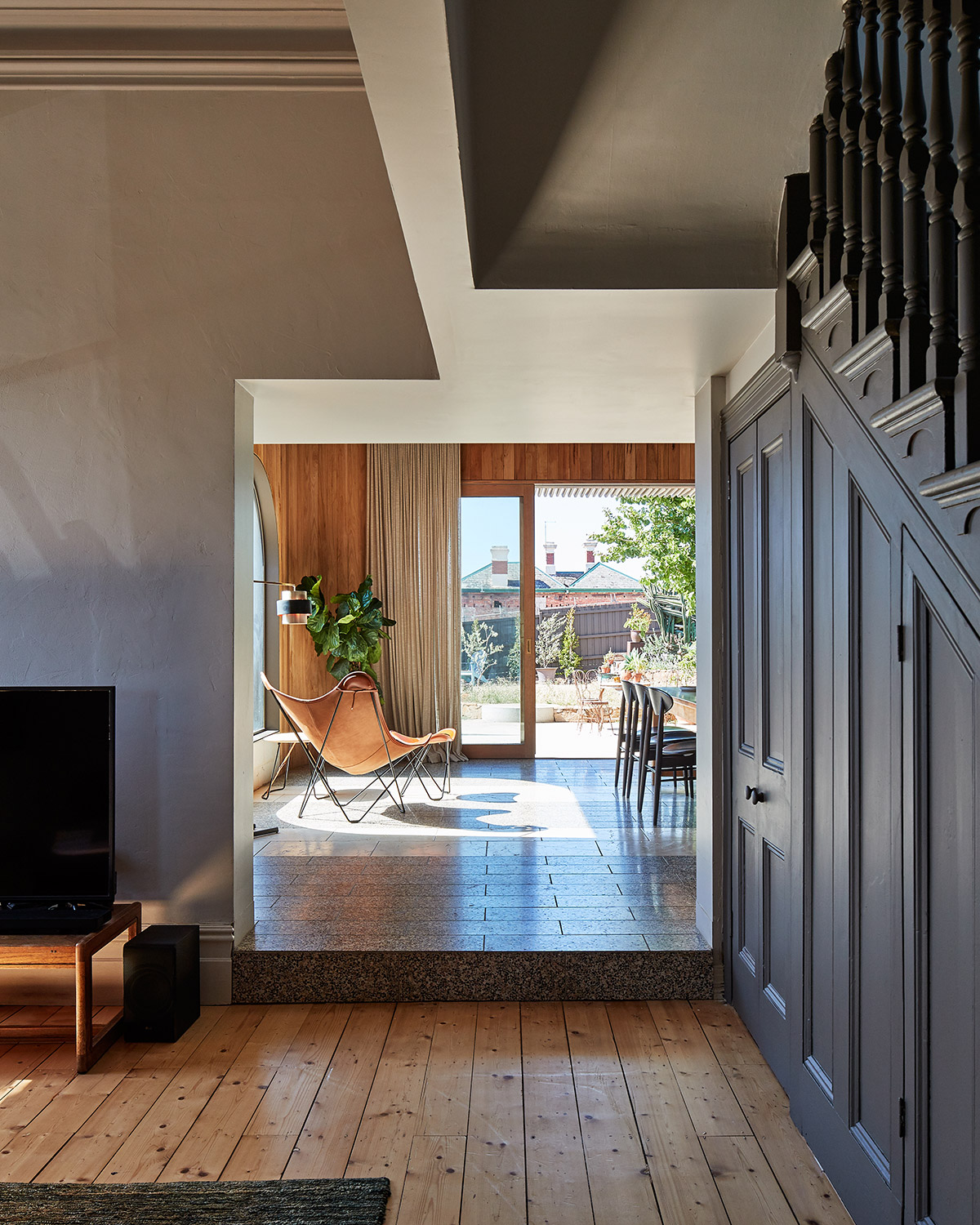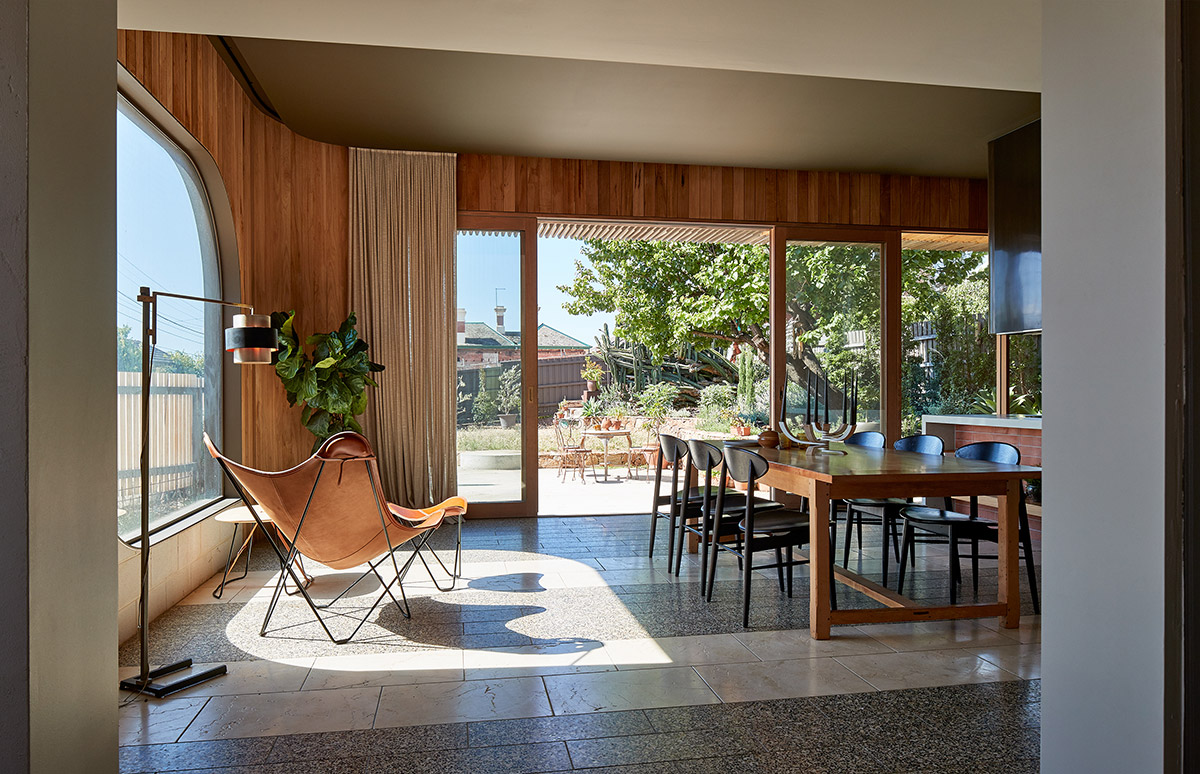 "Our architectural addition didn't wish to re-shape who our building was, and we didn't wish to change its face or identity. Instead, we were conscious of allowing the house to age gracefully by acknowledging its weathered nature as a thing of beauty and respect." – FMD Architects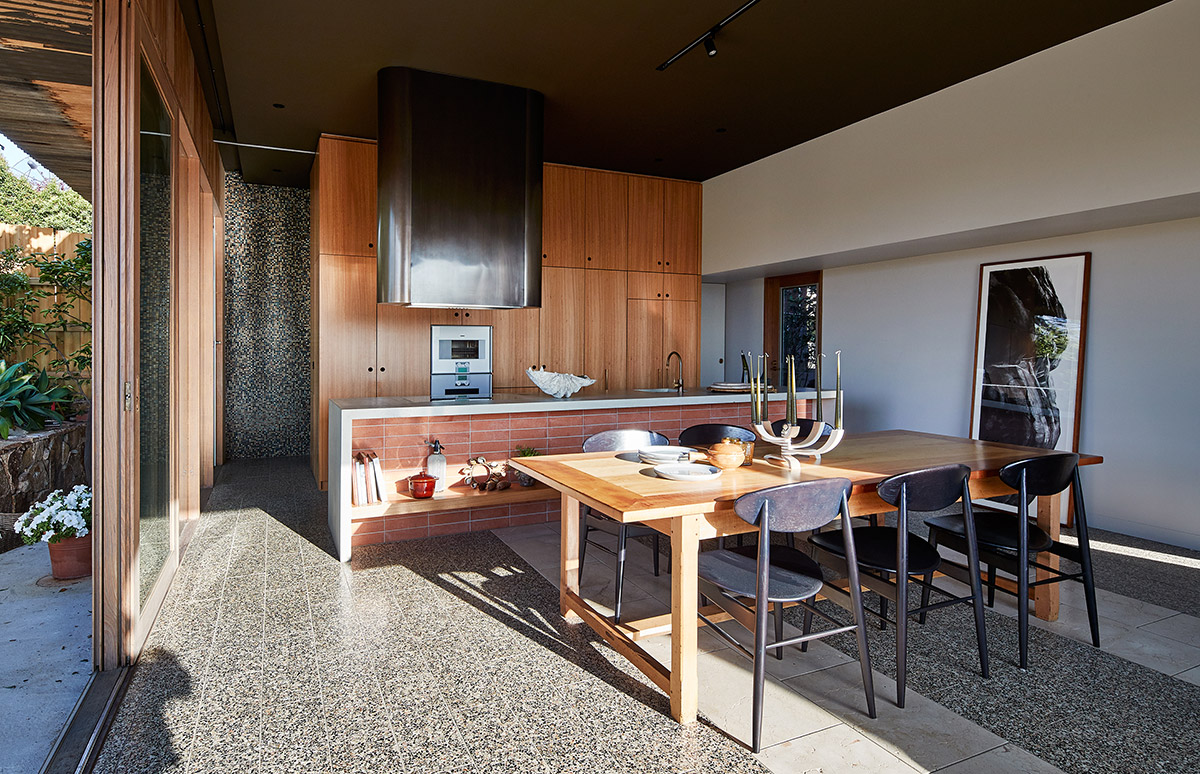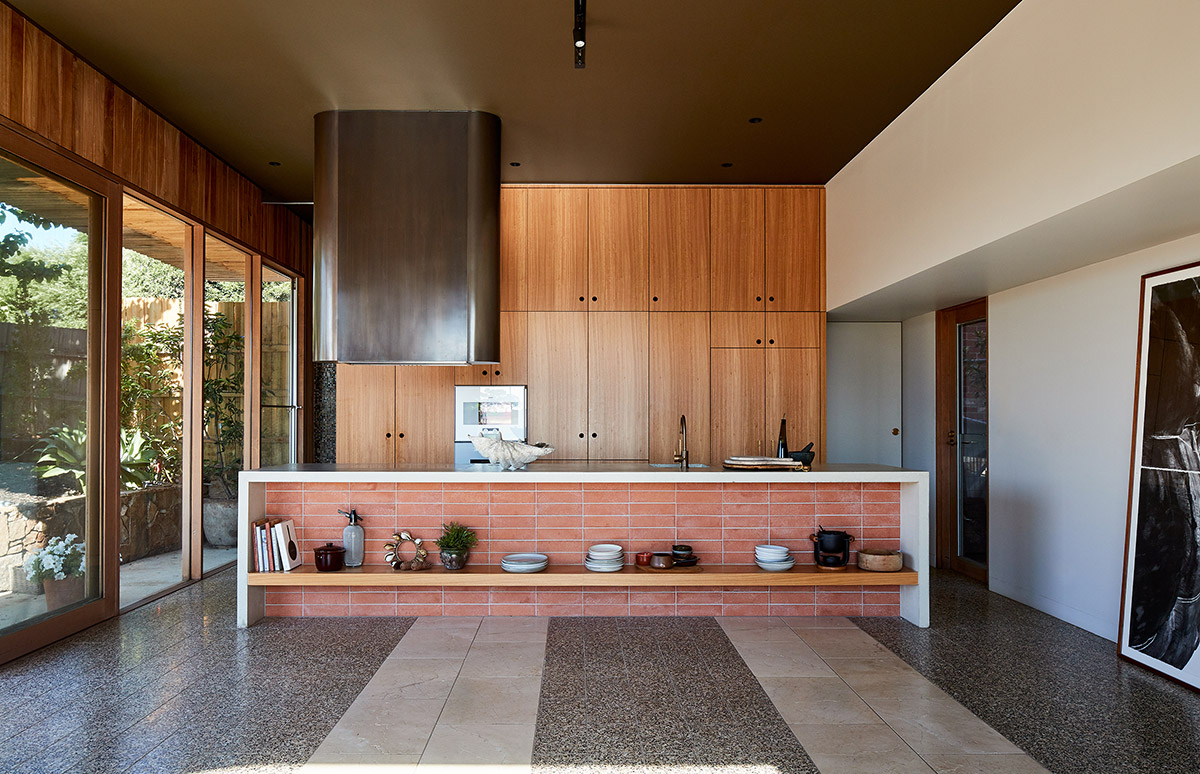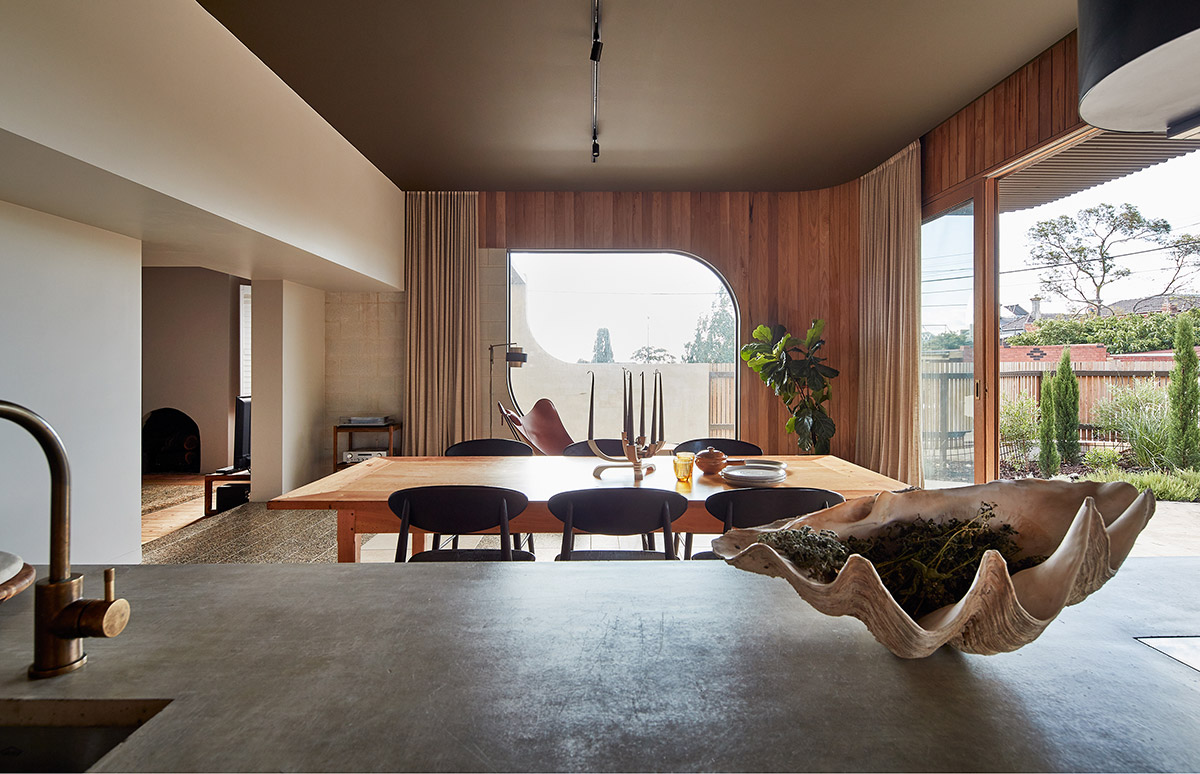 Beauty, ageing, utility, and continuity were the main attributes considered in the renovation done located in the rear of the existing house. The addition contains a kitchen, dining room, bathroom, and laundry, all of which are strategically positioned to the rear of the existing house and centrally to the site and accompanying garden. This design resolution subtly isolated the private backyard which is adjacent to the street and community for a more exclusive and serene setting similar to that of traditional backyards.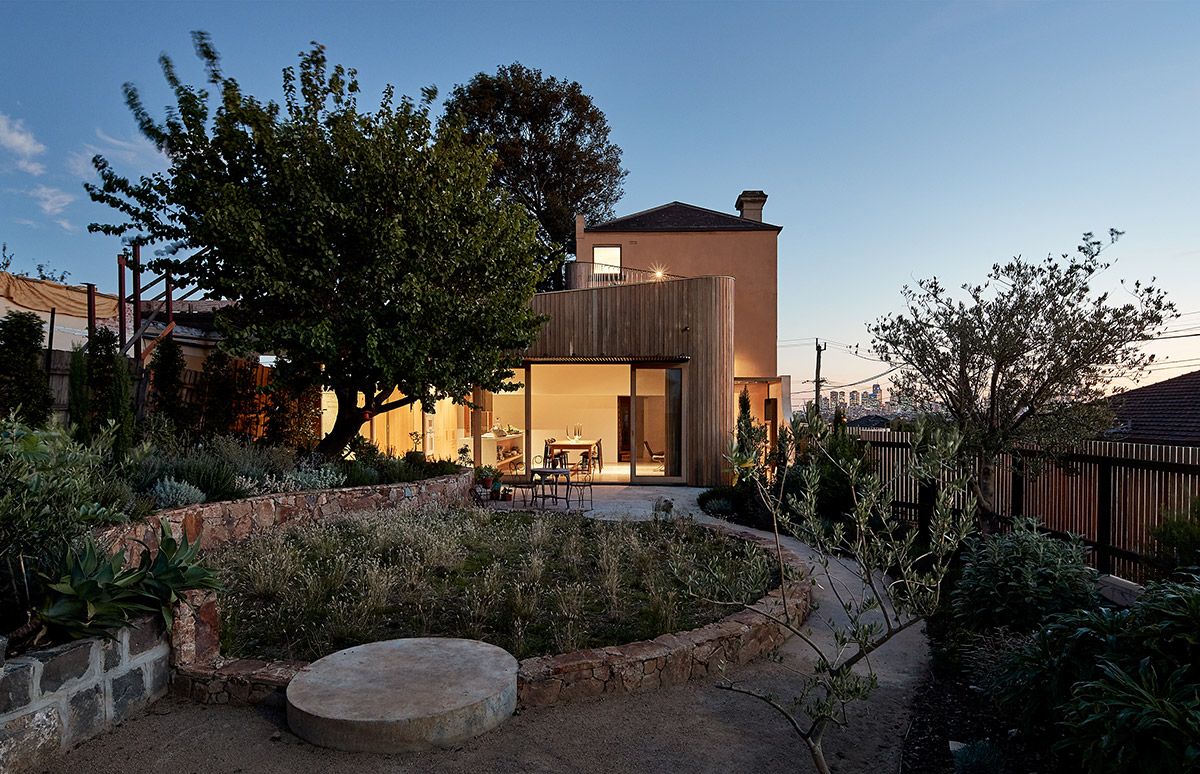 Another striking reference to the bustle dress was exhibited through the curved walls, windows of the extension, timber balustrade railing, and the ribbon of timber that oscillates along the side boundary of the house. Altogether, this completion of the image of the carriage dress ties together the new architectural inclusions to emphasise the old house and modify it to its modern needs.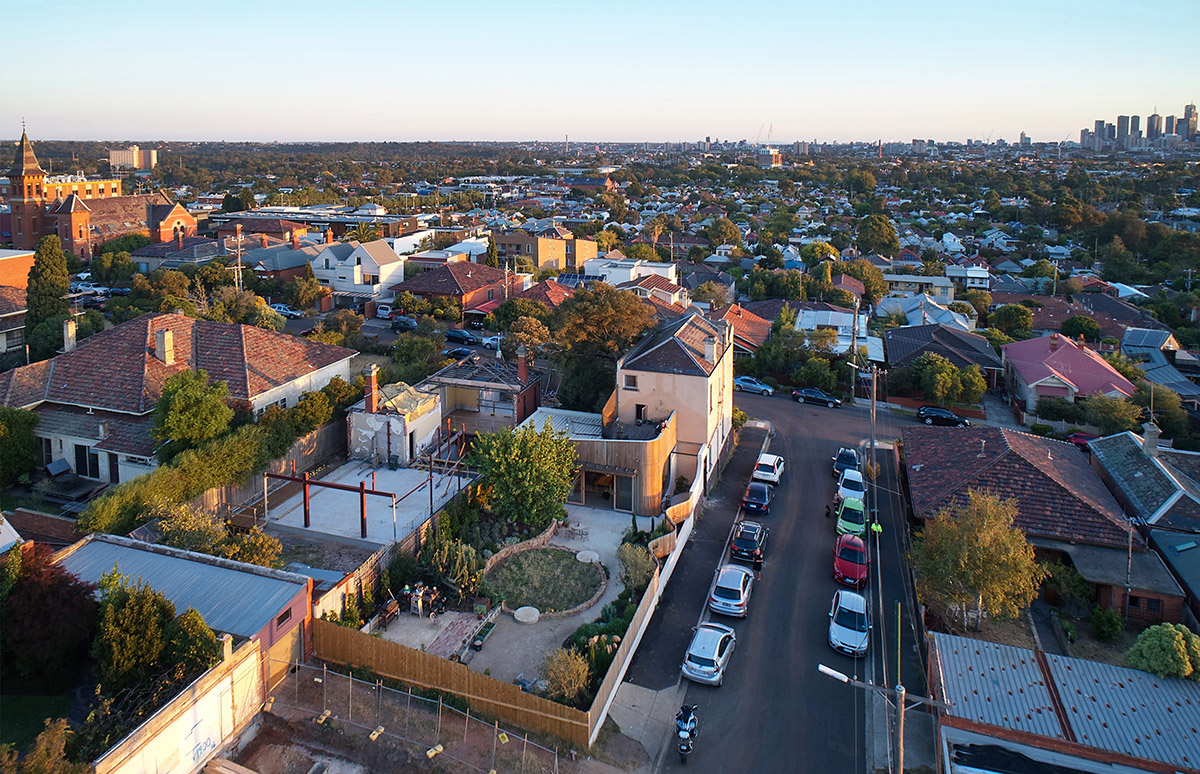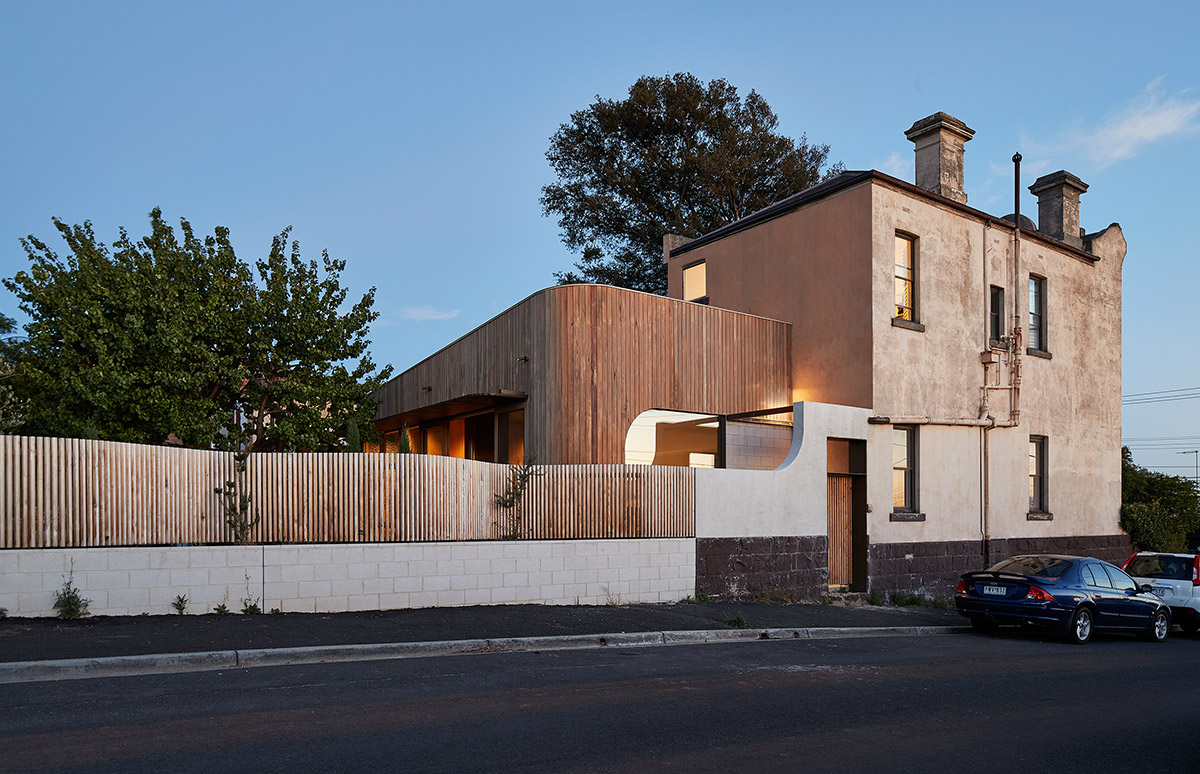 The refurbishment done in Bustle House by FMD Architects shows the exceptional flexibility of heritage houses to be transformed into something very uniquely modern yet at the same time flourish in its original identity. The undeniable beauty of the renovated Edwardian terrace was remarkably highlighted with the use of a prominent image from a previous era that serves as the main inspirational piece for the refurbishment of this flourishing home. That's certainly a cool way to bring an old friend back to its former glory!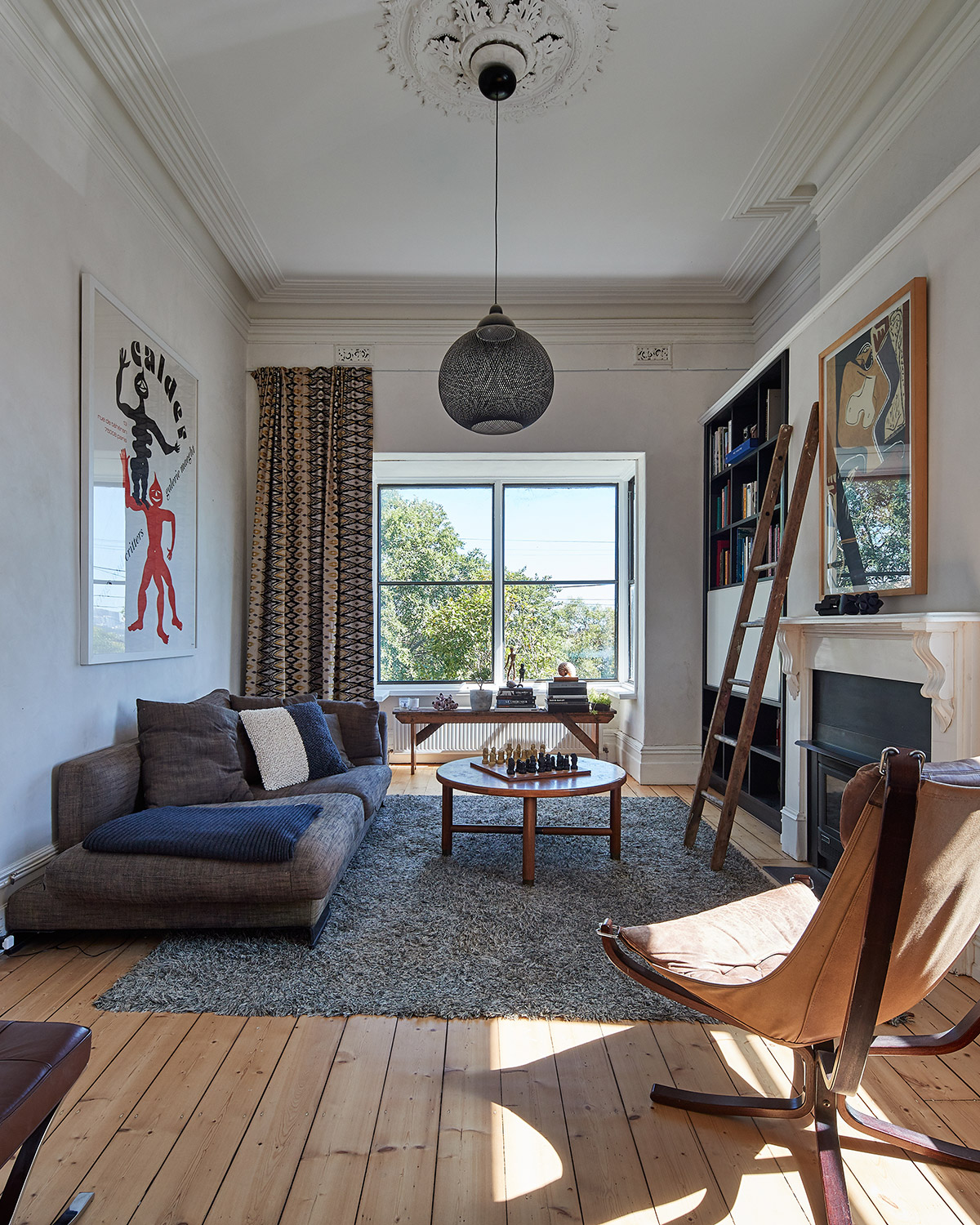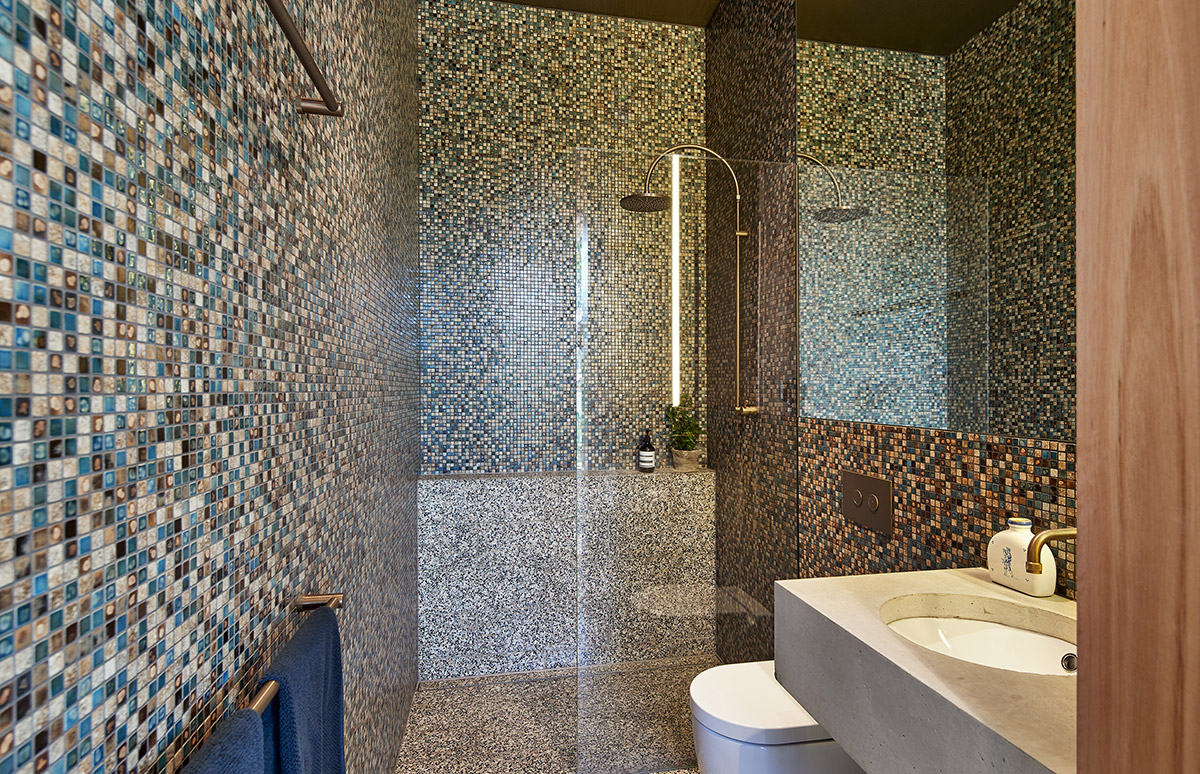 House Project: Bustle House
Architect: FMD Architects
Location: Melbourne, Australia
Type: Renovation
Photography: Peter Bennetts