Let's change things up, forget the interior additions and renovations, today we're setting in and enjoying a bit of greenery. We'd like to show you around an inner city Melbourne townhouse with landscaping that stands out from the rest. Meet Chestnut with landscape design by Peachy Green Garden Architects.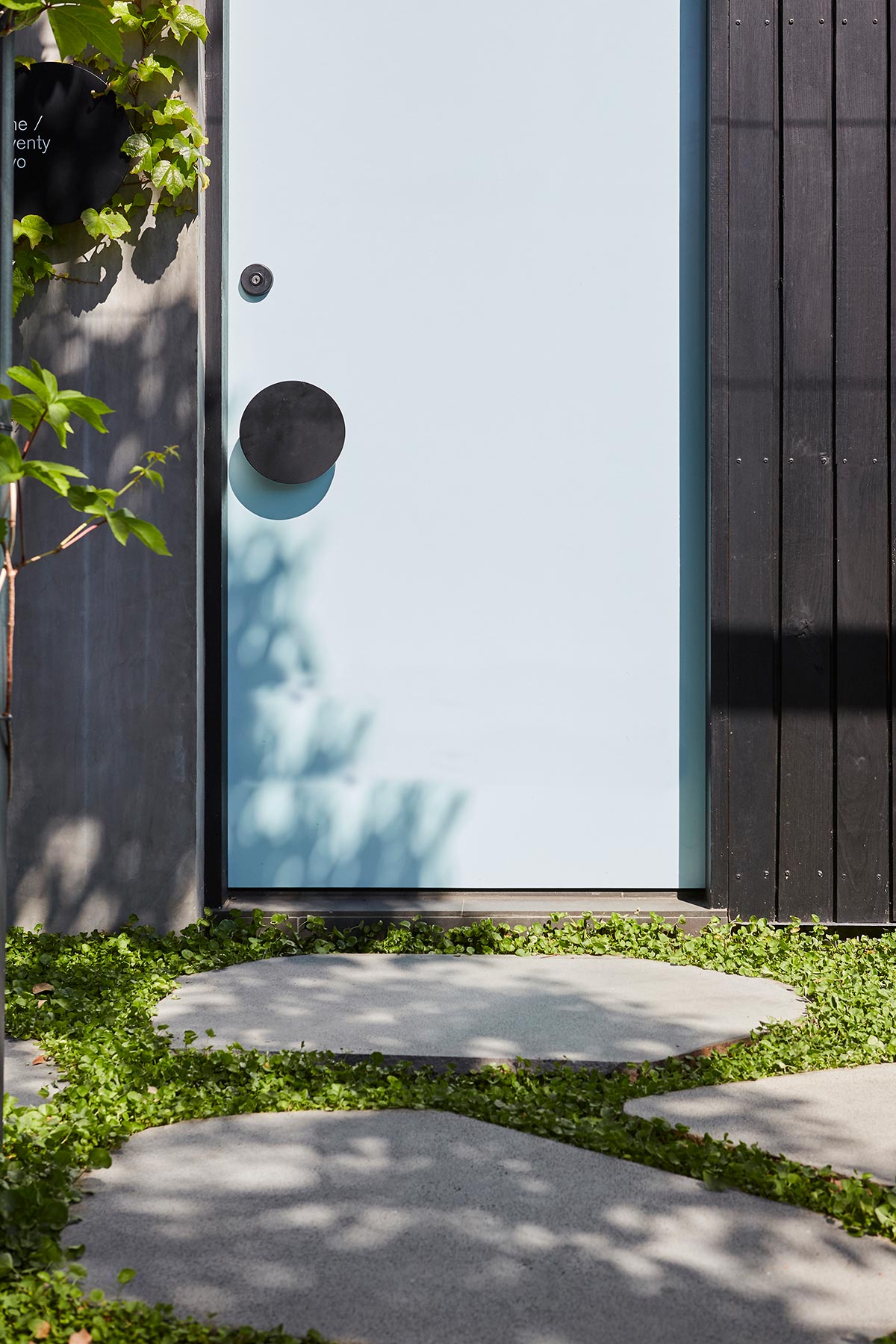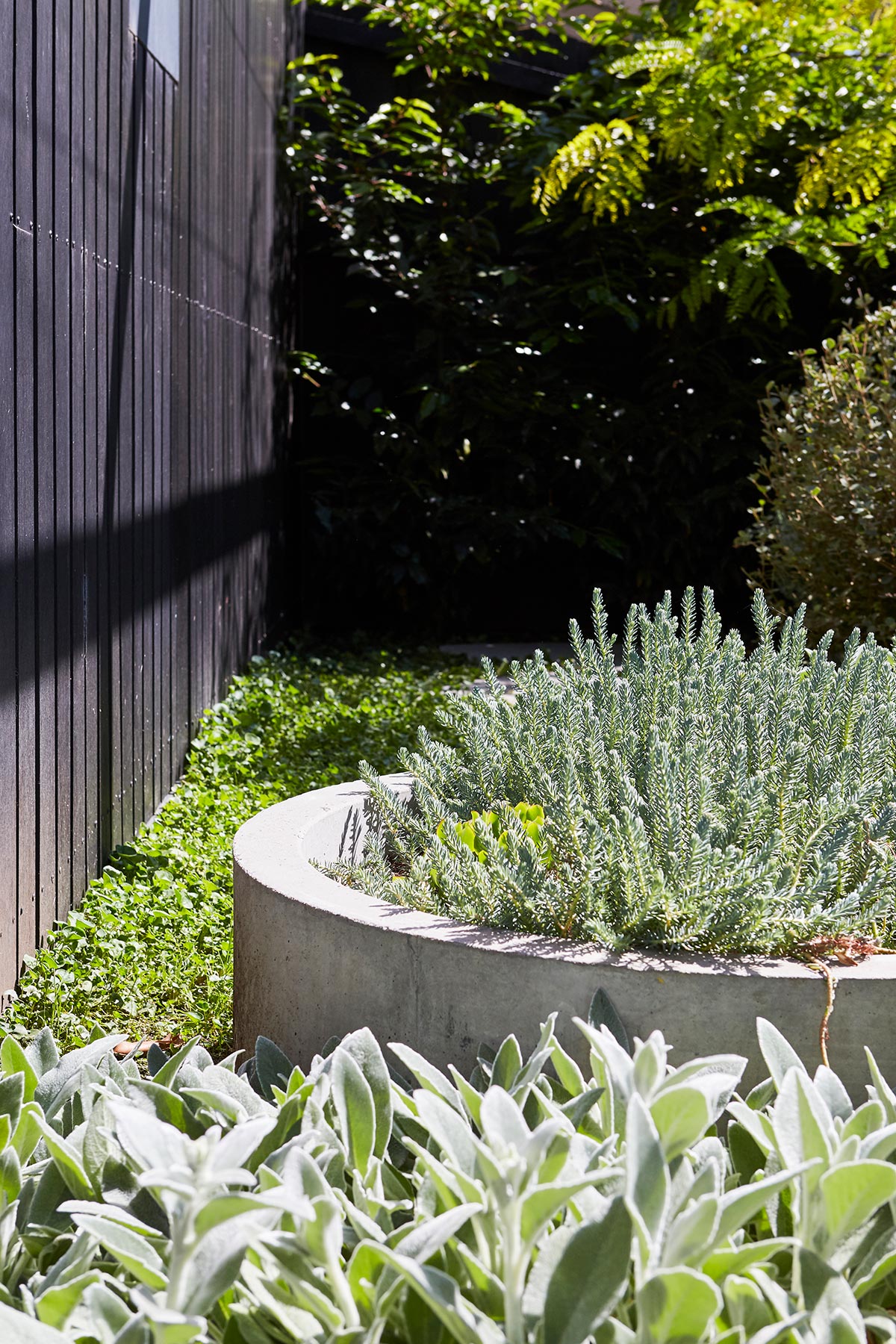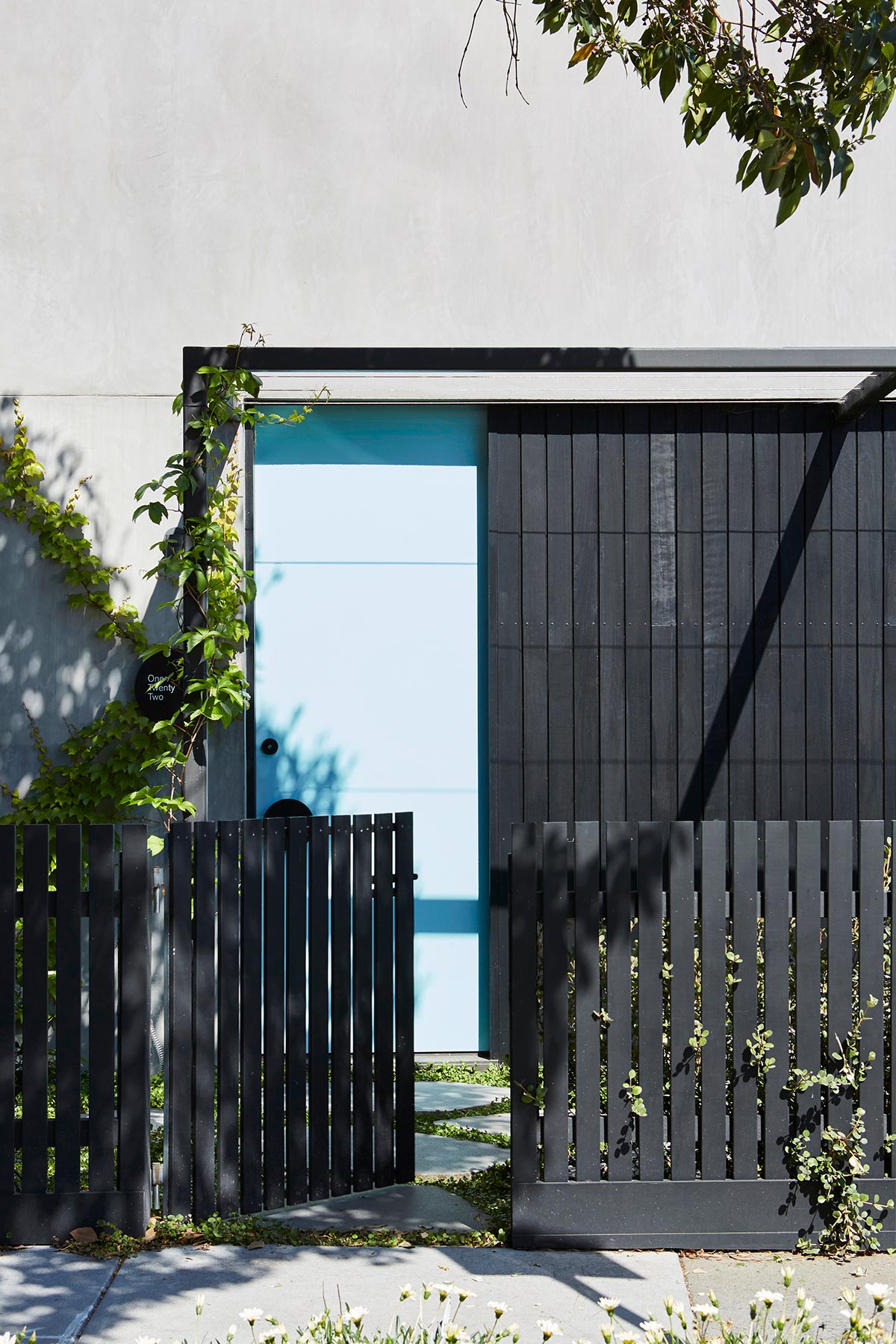 When you're in Cremorne, Victoria, you'll know it's the Chestnut townhouse when you see that modern blue front door and minimalist exterior low black fence. Plants peak through the spaces in between the low thin planks and greet those who enter the home along the lush grassy stone step path.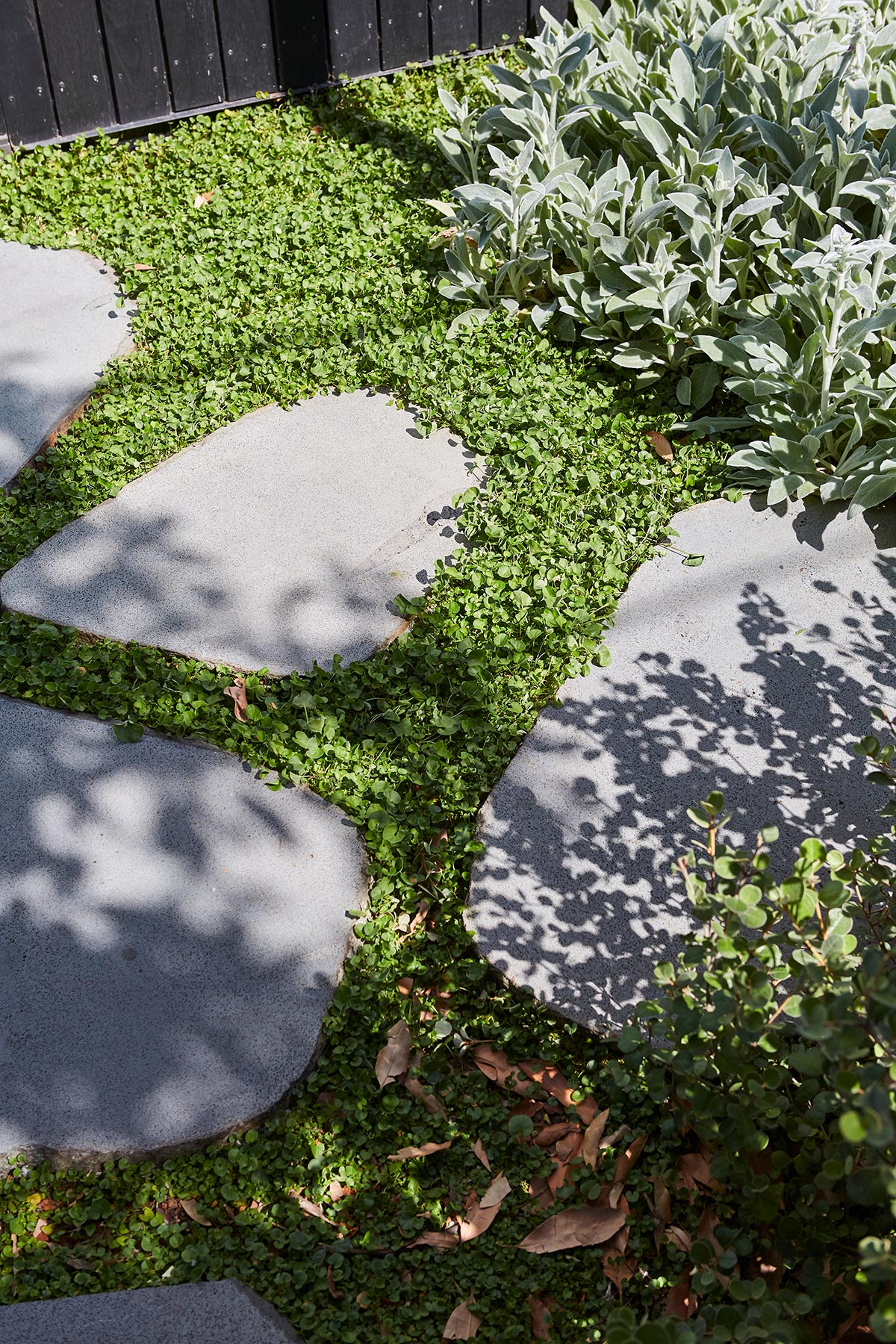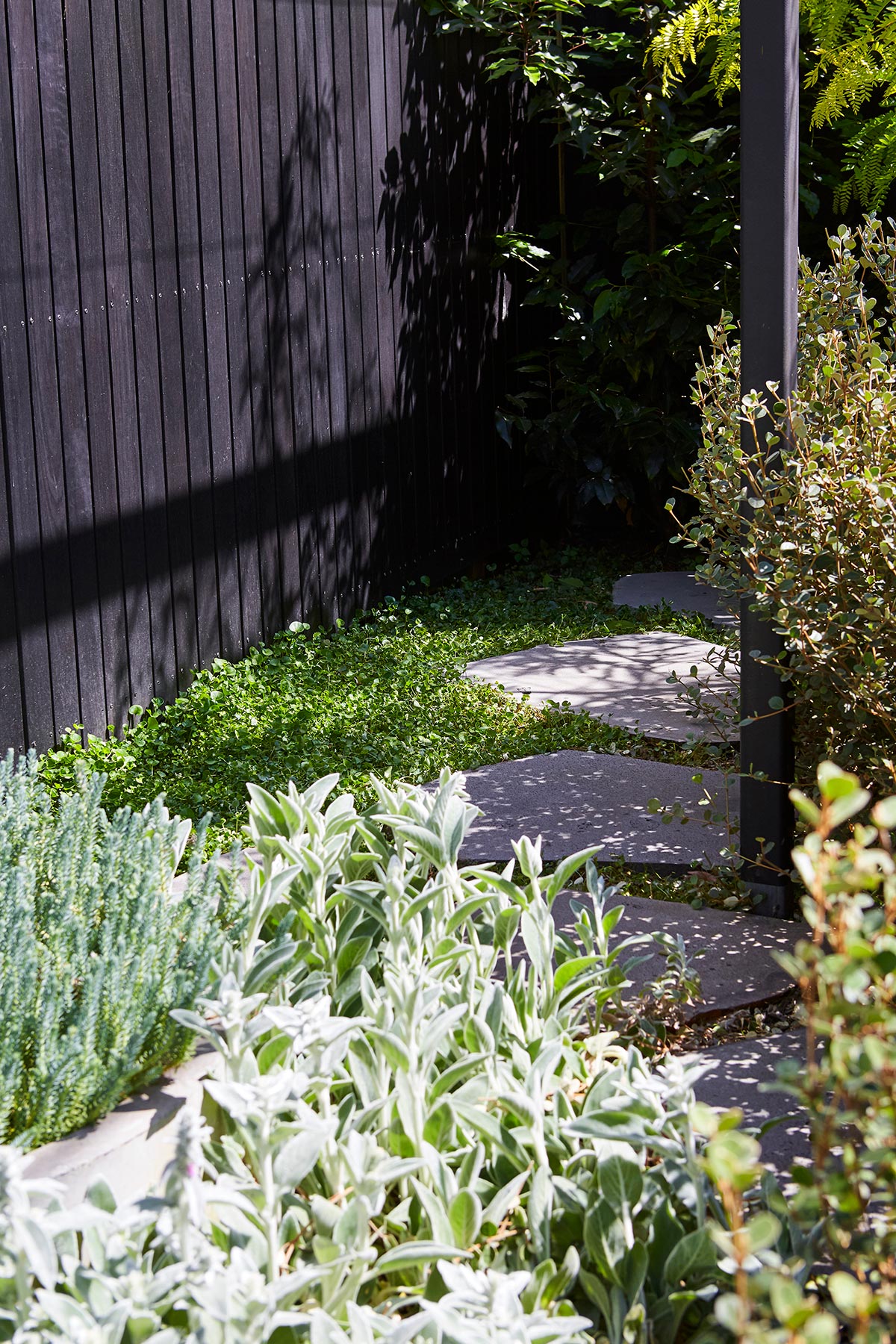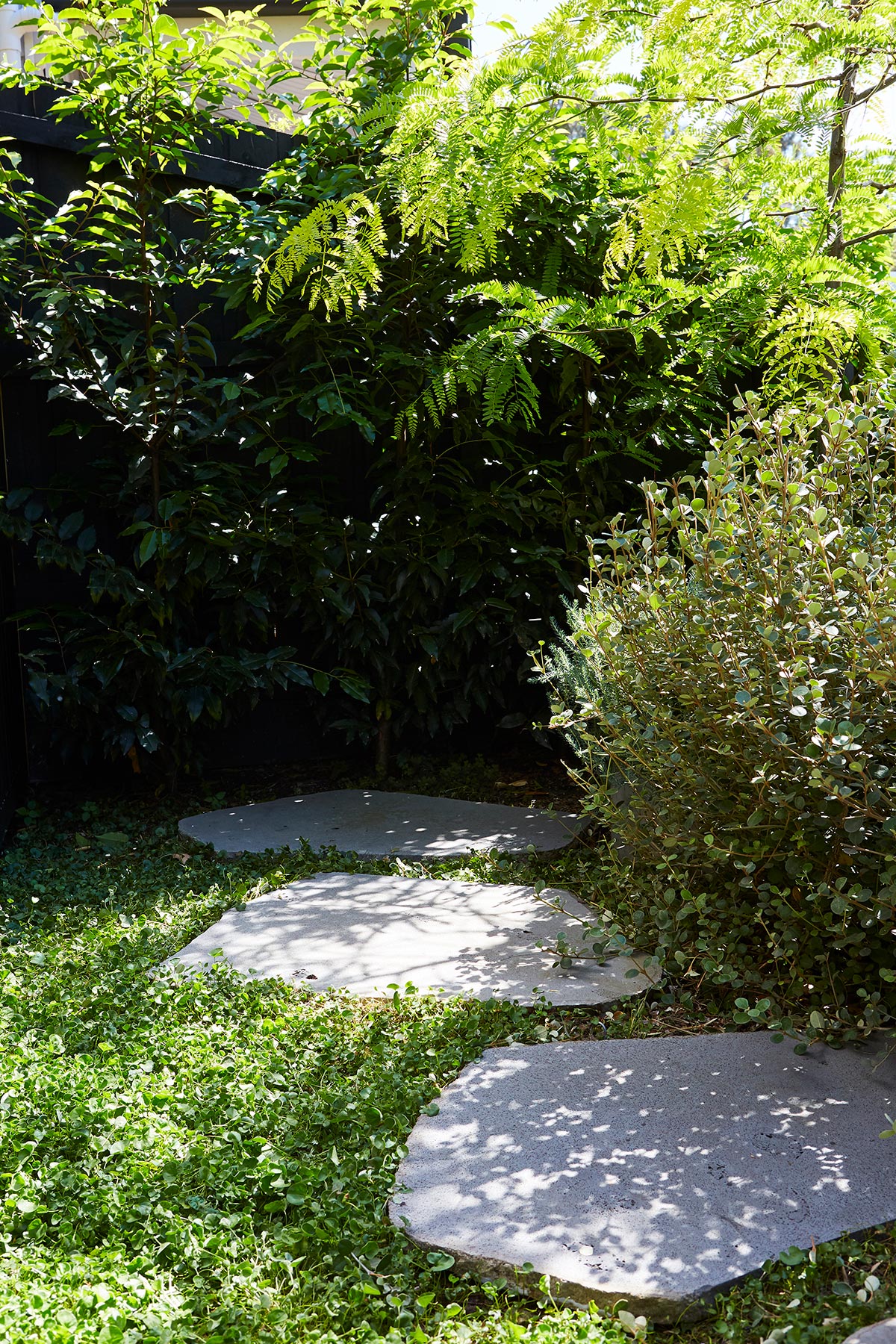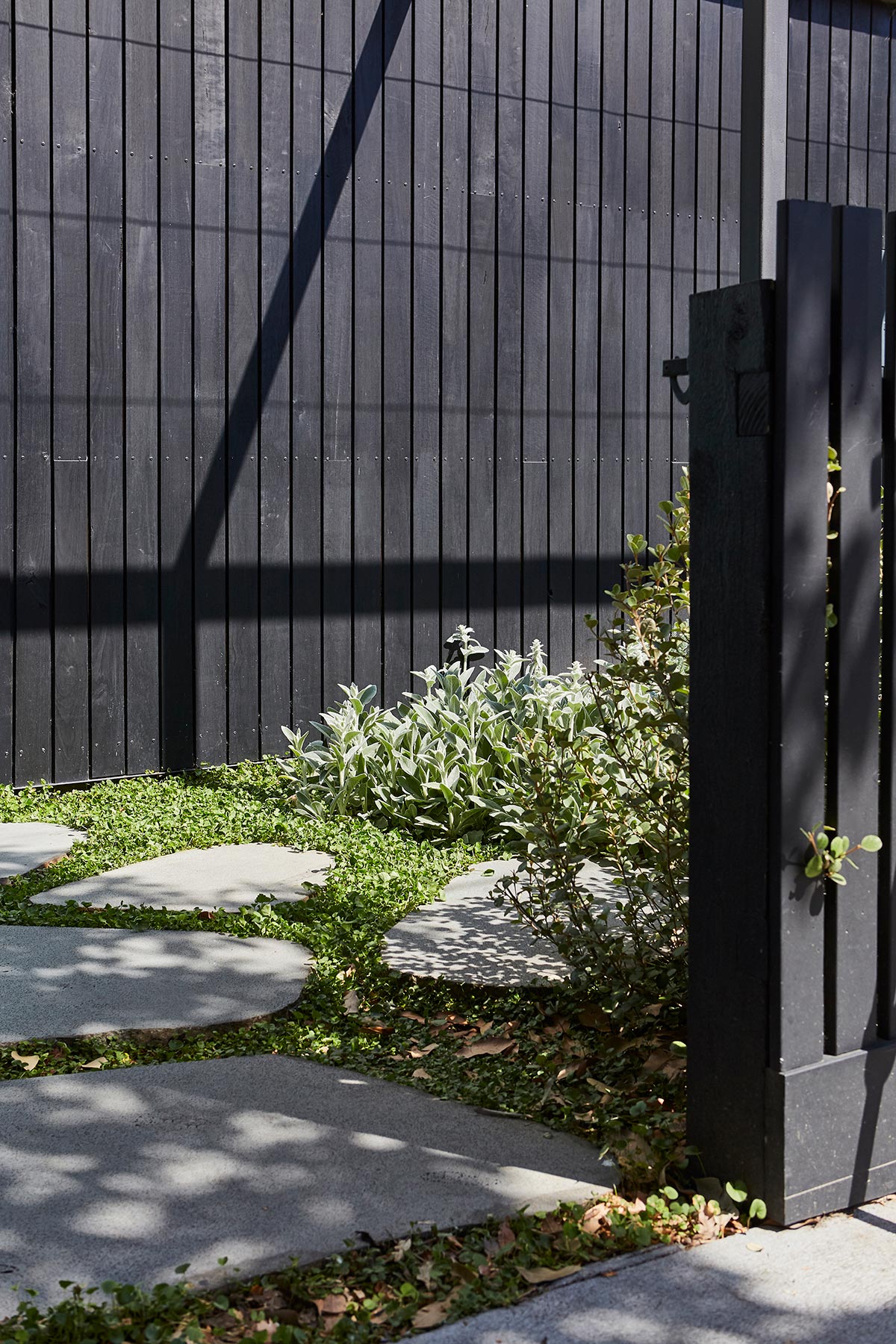 One of the home's exterior features that enhance its botanical scenery is its low black fence. Black, a colour that can easily be paired with anything, serves as a backdrop for the green plants allowing them to really stand out and pop from the contrasted black timber .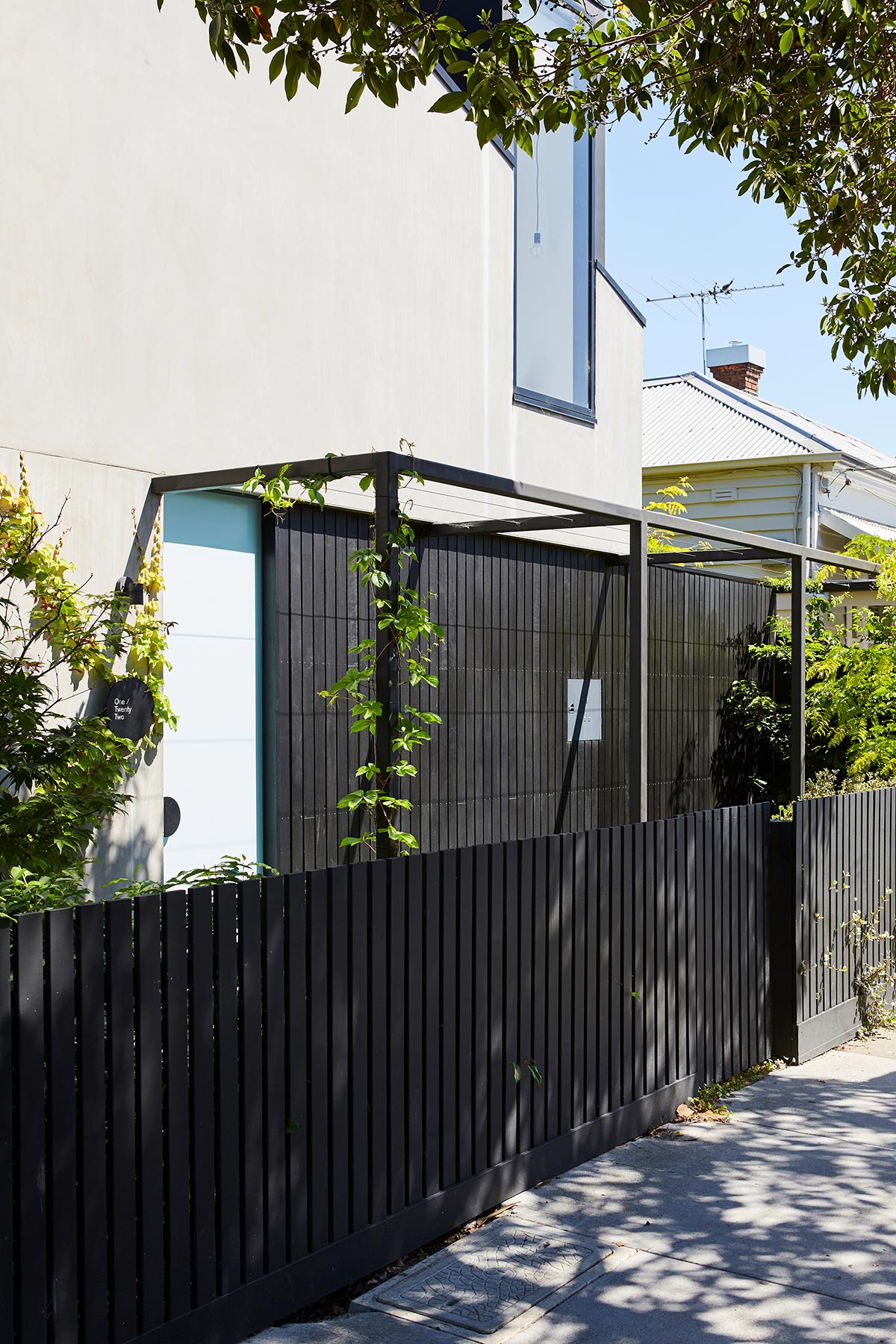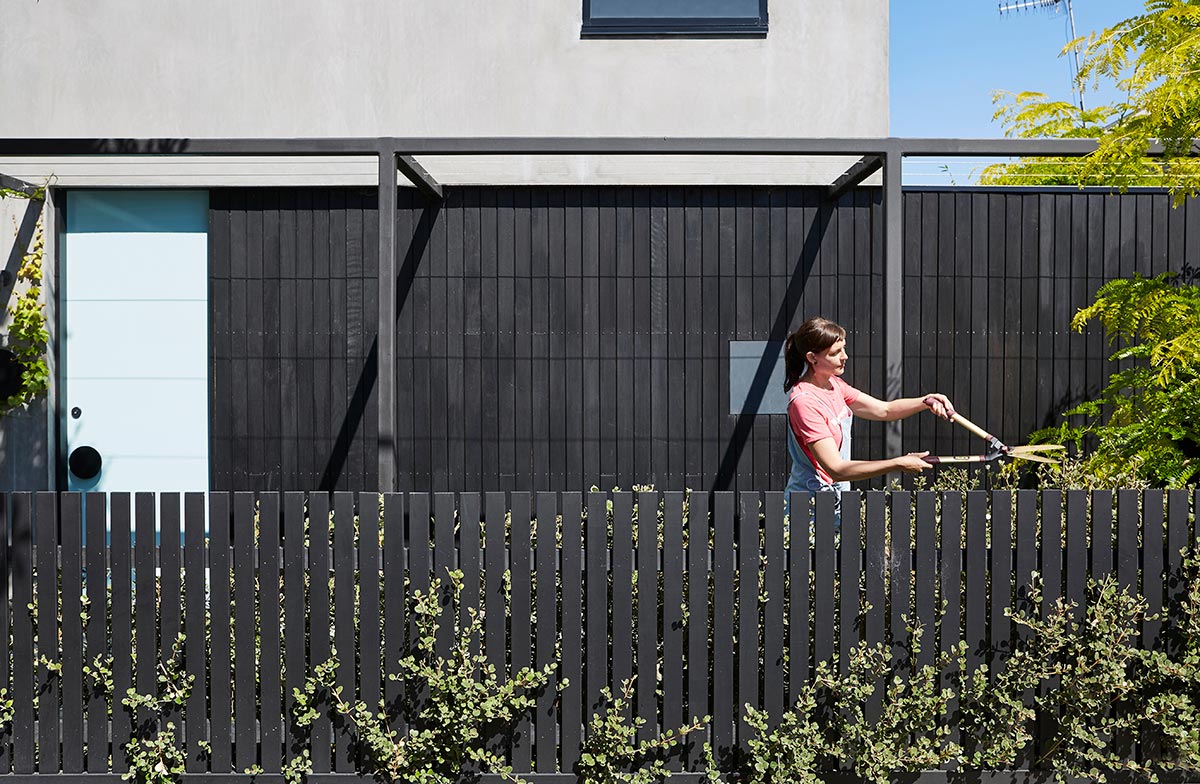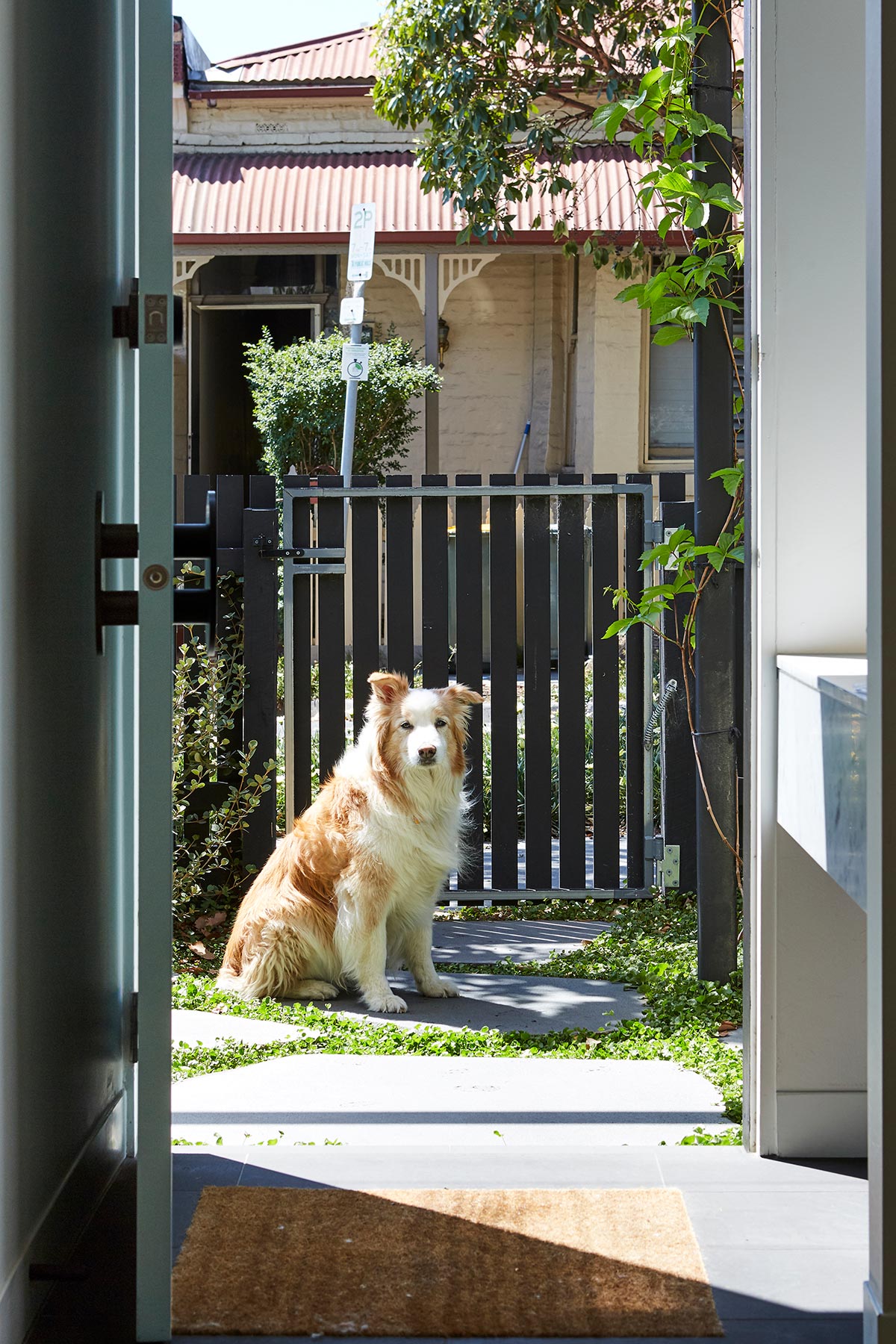 To add to the dreamy faerie garden vibes are the wall creepers. It seems to be a greener and a greater way of disguising the blank concrete wall.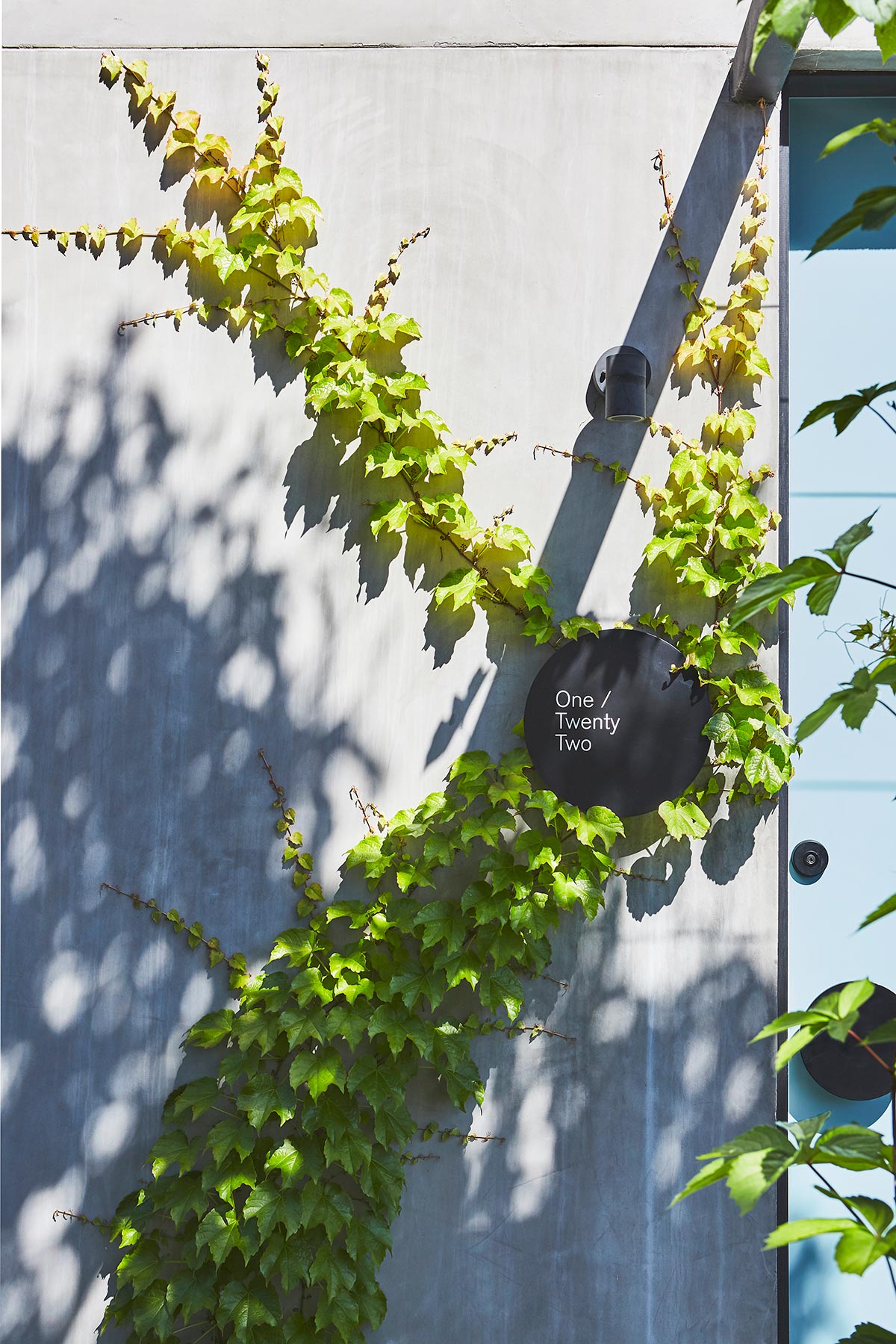 Truly, this mini garden south east of the Melbourne CBD is in itself an escape from the city. With lush greenery surrounding the exterior, the view and ambience from the inside is just as calming and private.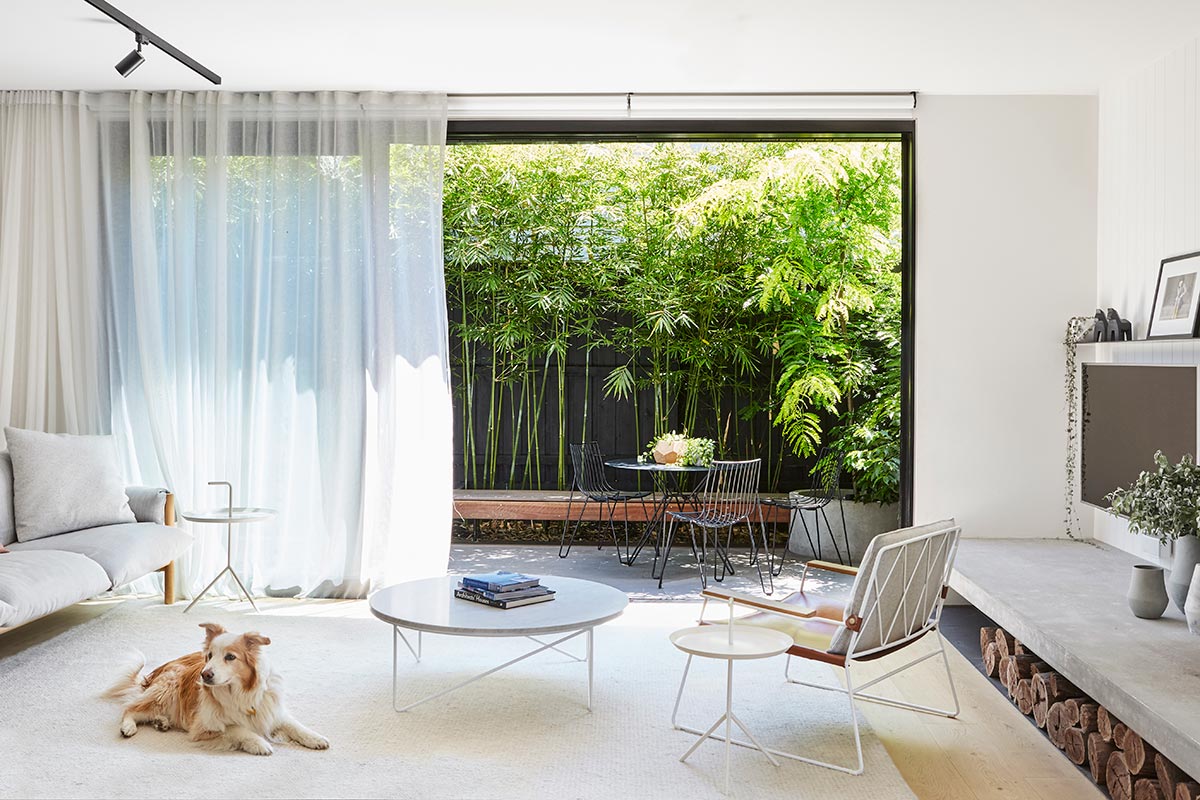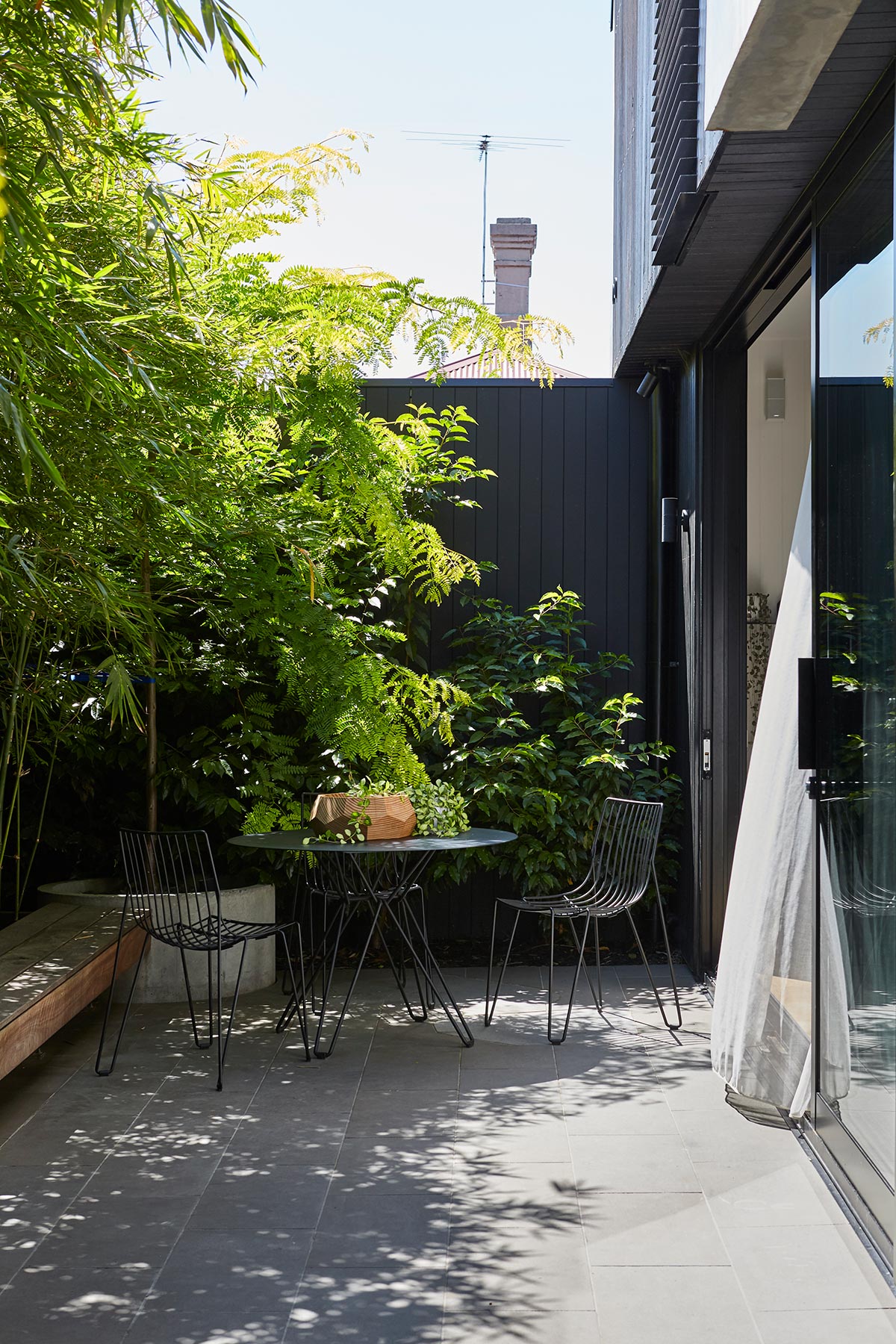 House Project: Chestnut
Architect: NTF Architects
Landscape Design: Peachy Green Garden Architects
Location: Cremorne, Melbourne, VIC
Photographer: Dave Kulesza