The Kenny Street House was built on a former farmland site in Balwyn, making it a unique project in the sense that it stands on a relatively large, flat plot surrounded by much smaller homes. The owners requested a light-filled family home that allows all four members to interact together but also offers various opportunities for the family to have their own private spaces.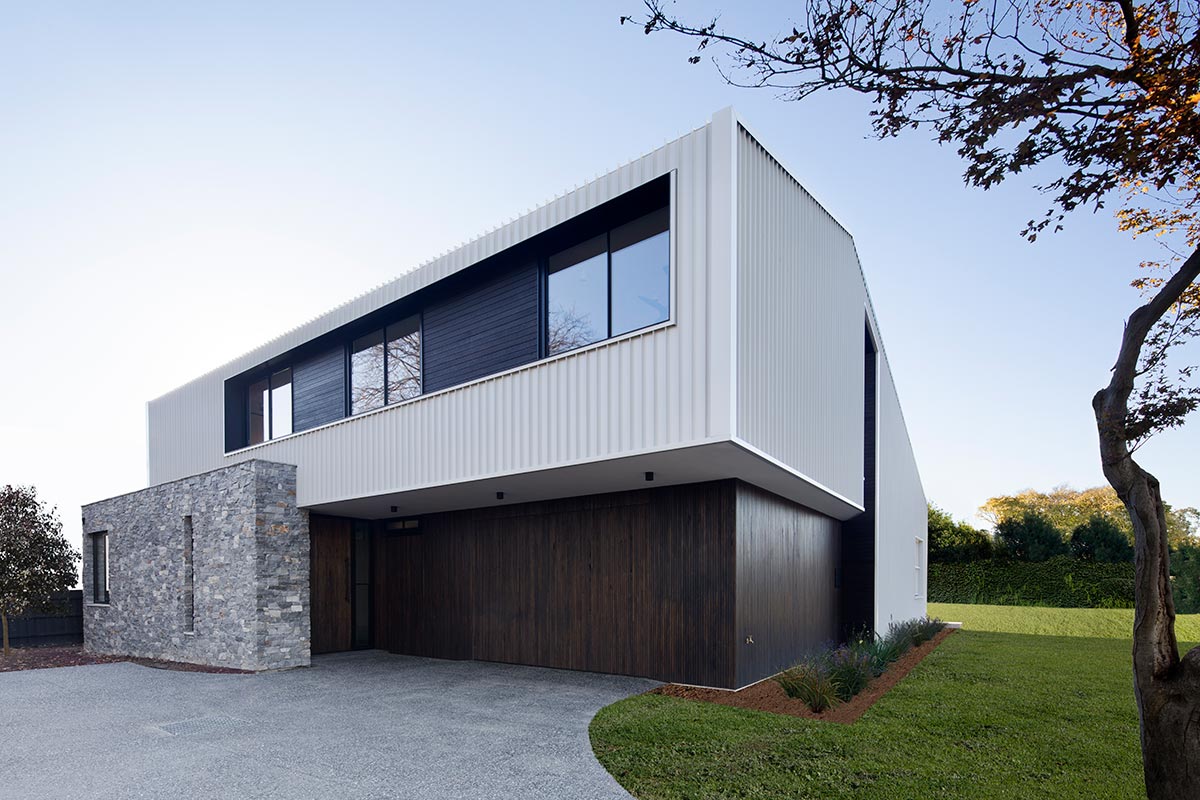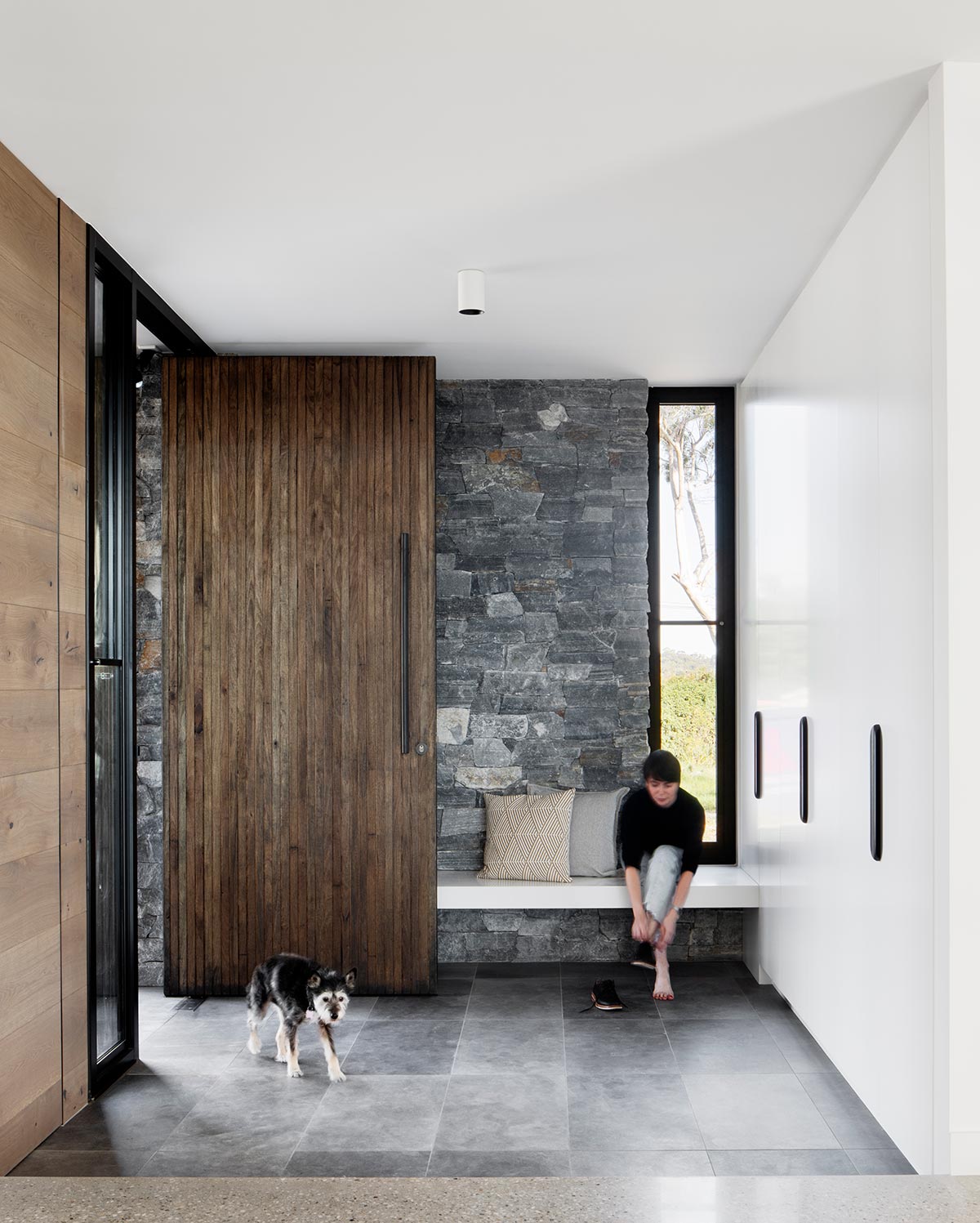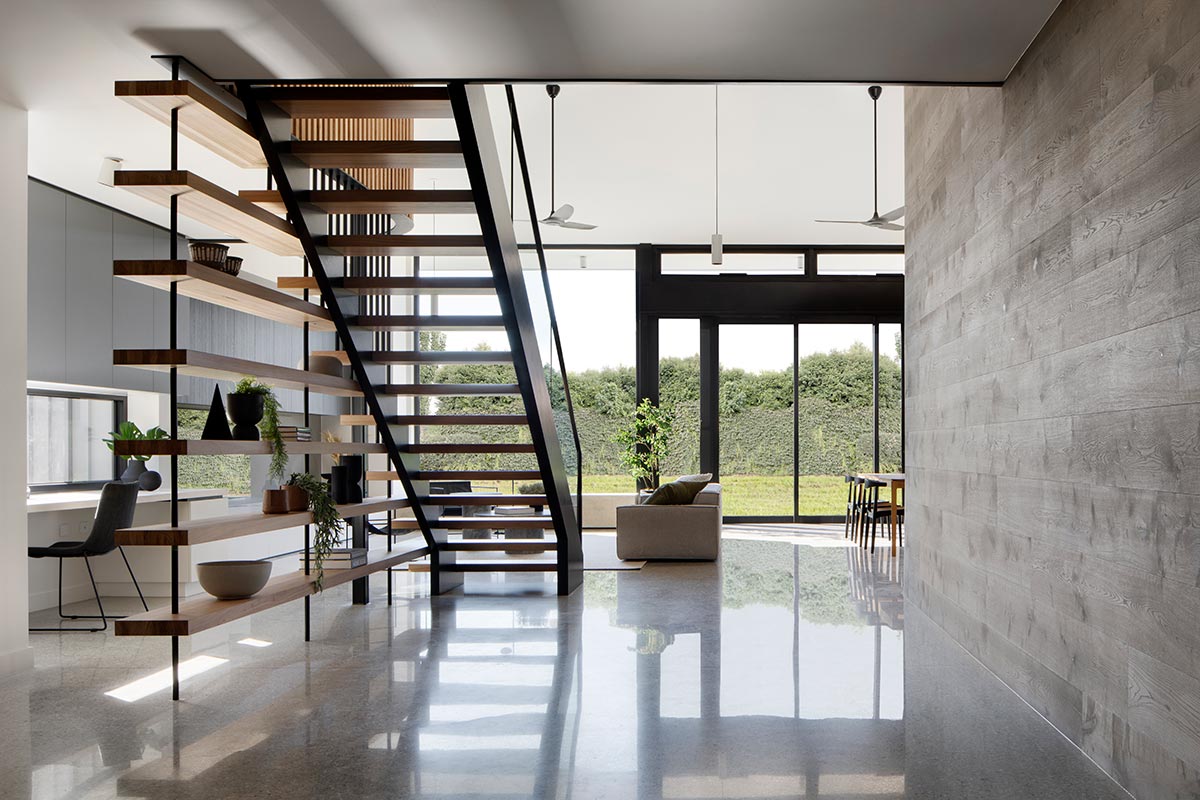 Through its barn-like outward appearance and its location at the centre of the site, the new house references its agricultural roots. Sustainability was also a major consideration in that the house had to be comfortable year-round while being energy efficient and incorporating passive solar principles.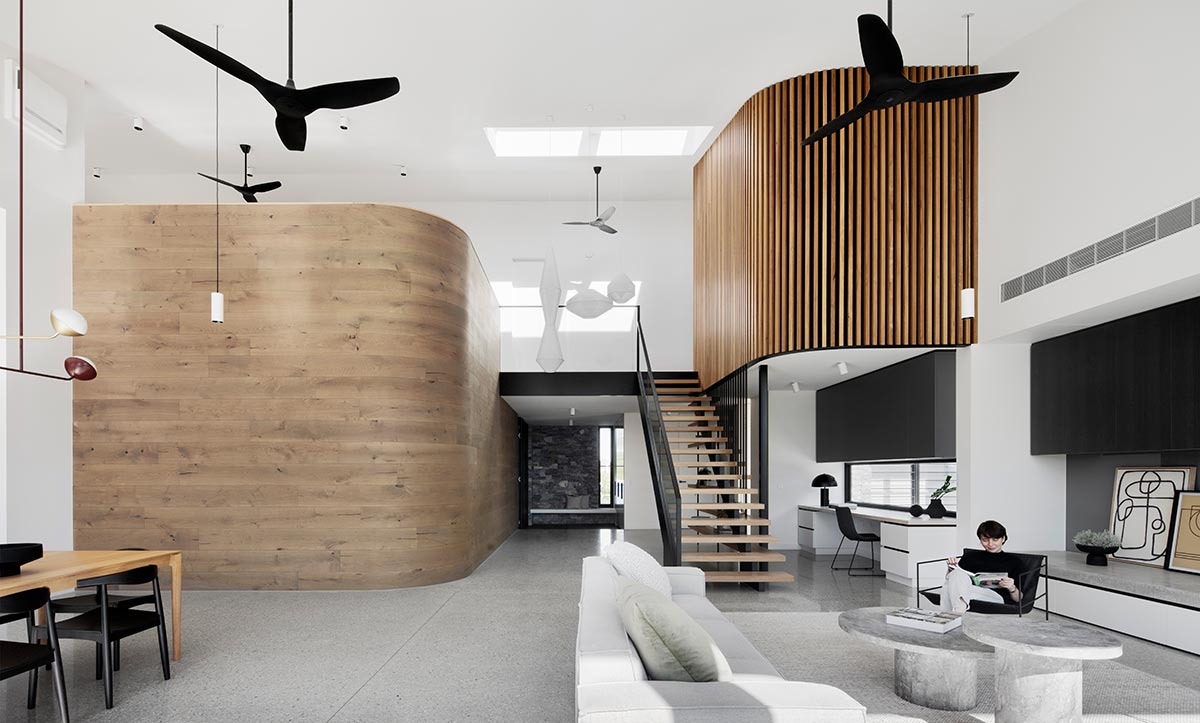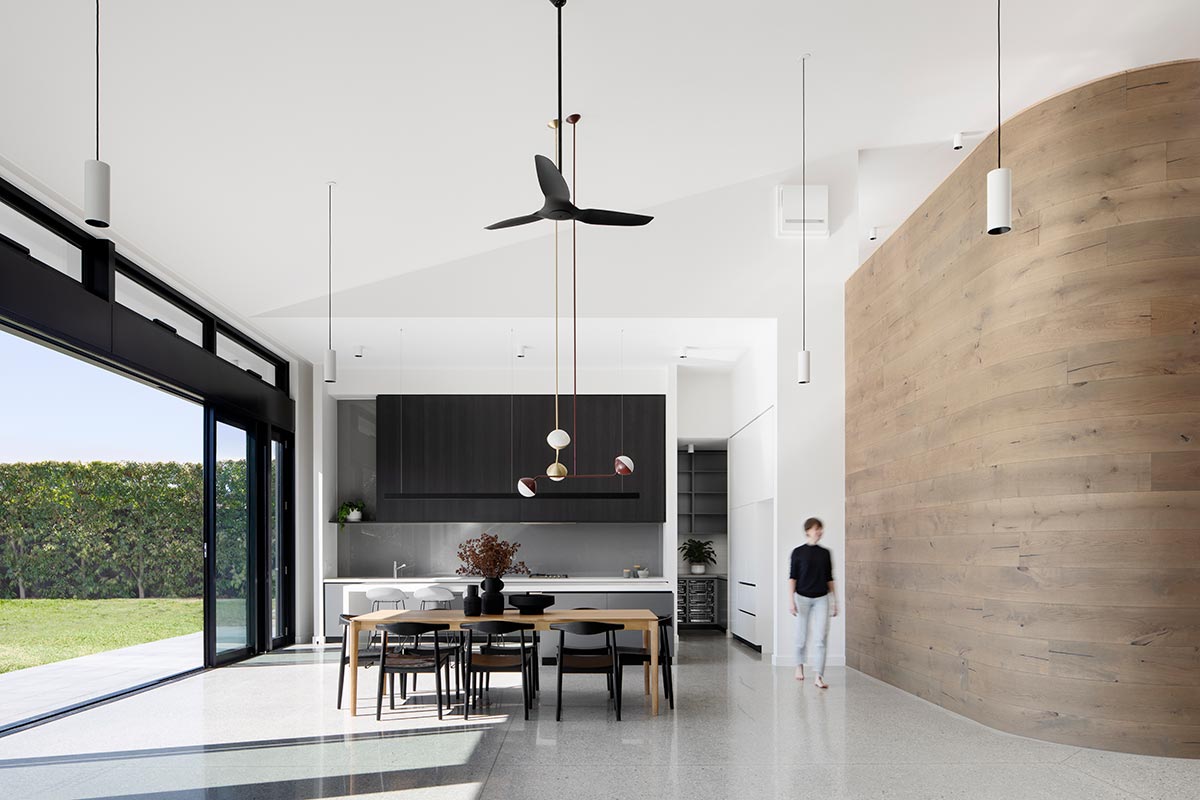 Exterior materials such as metal cladding and drystone walls are strong and robust, transitioning to an interior of warmer textures and curving forms. Curved timber wall coverings were used on the ground floor, while curved timber battens on the first floor were offset by the subtle textures of polished slabs and off-form concrete.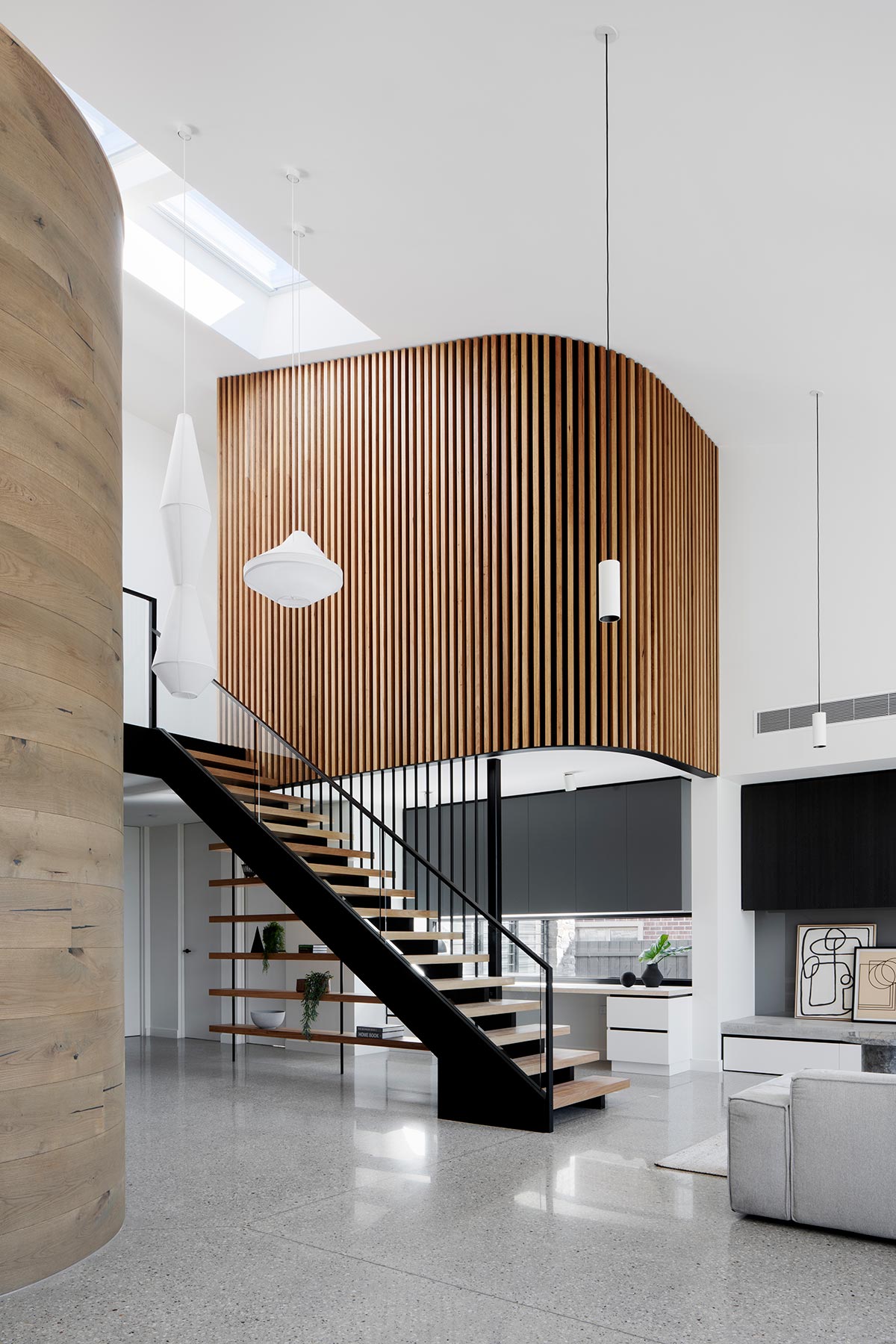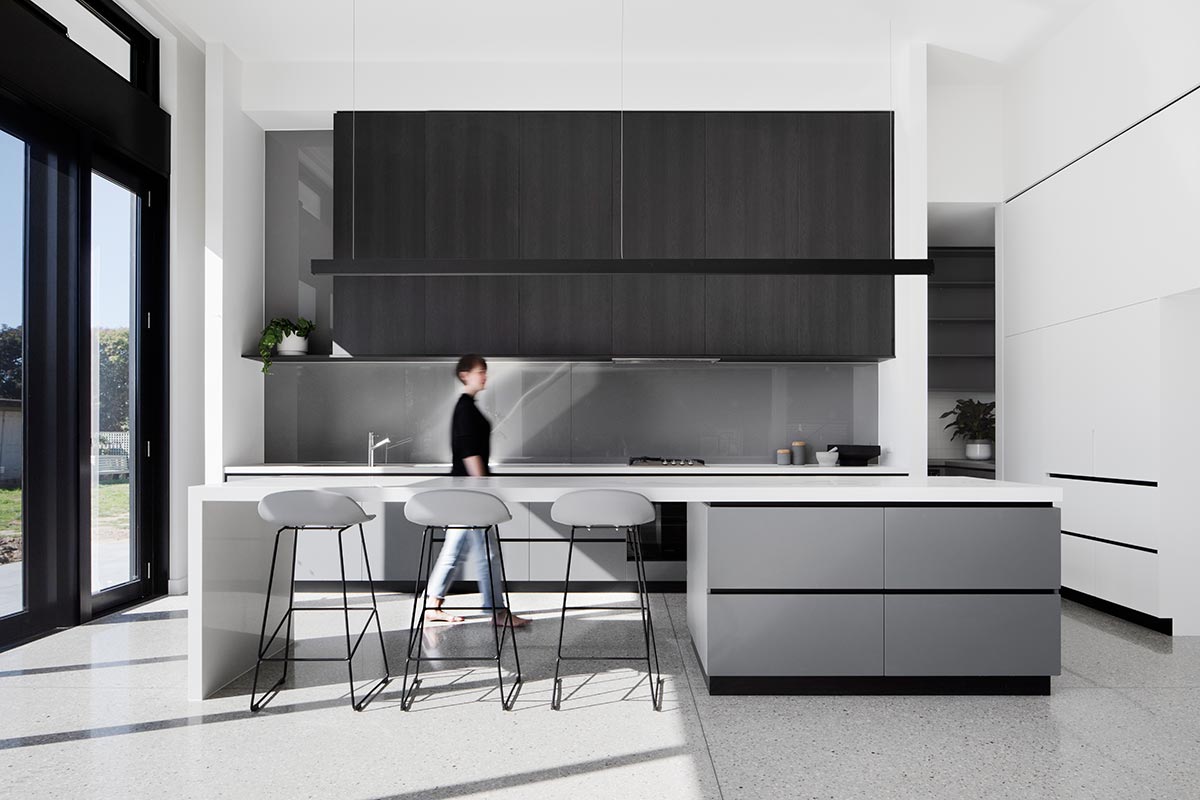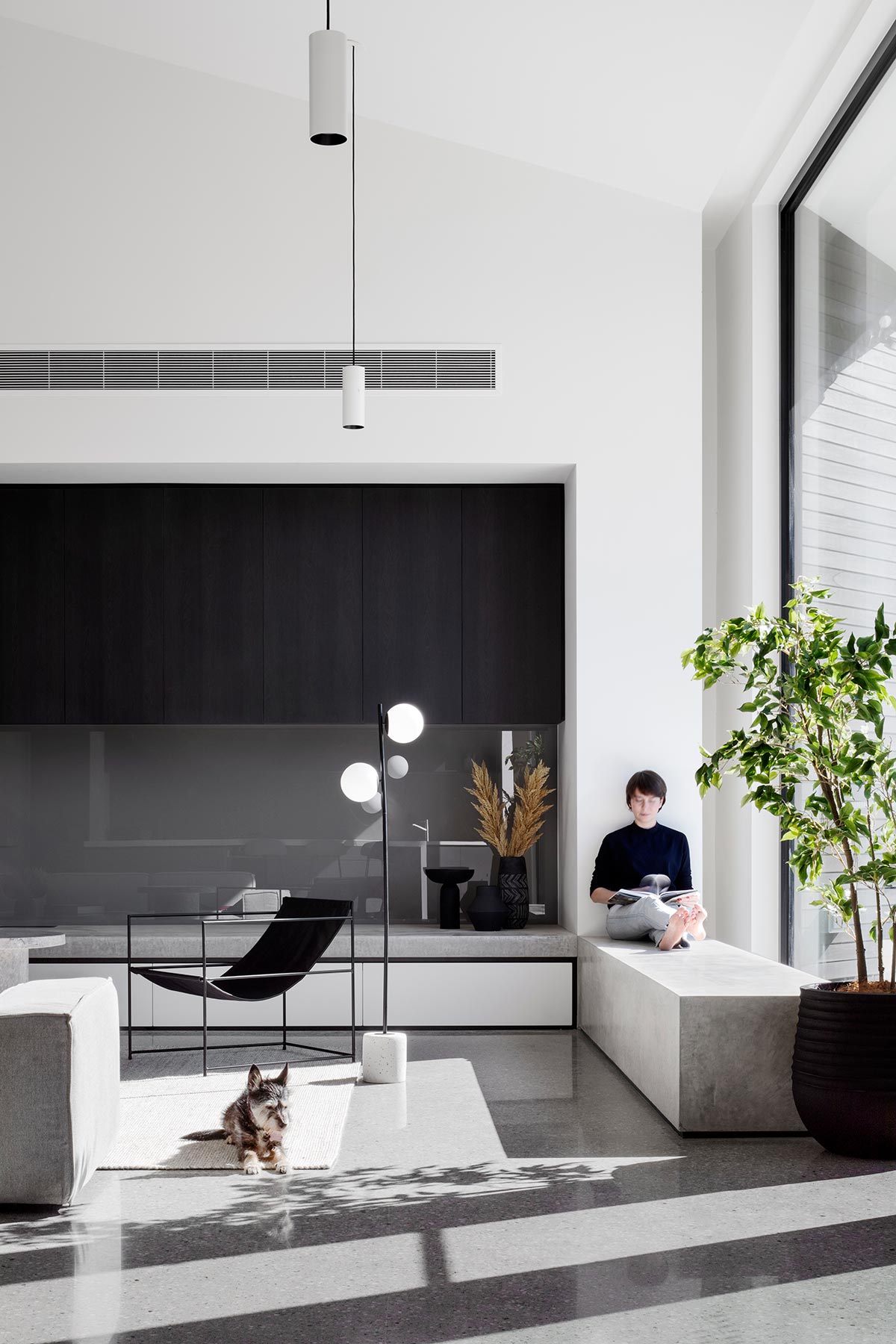 By visually connecting the interior spaces, the house has spacious living areas filled with light, which combine form and function. The open plan living areas are oriented to take advantage of not only natural light but also maximise cross ventilation.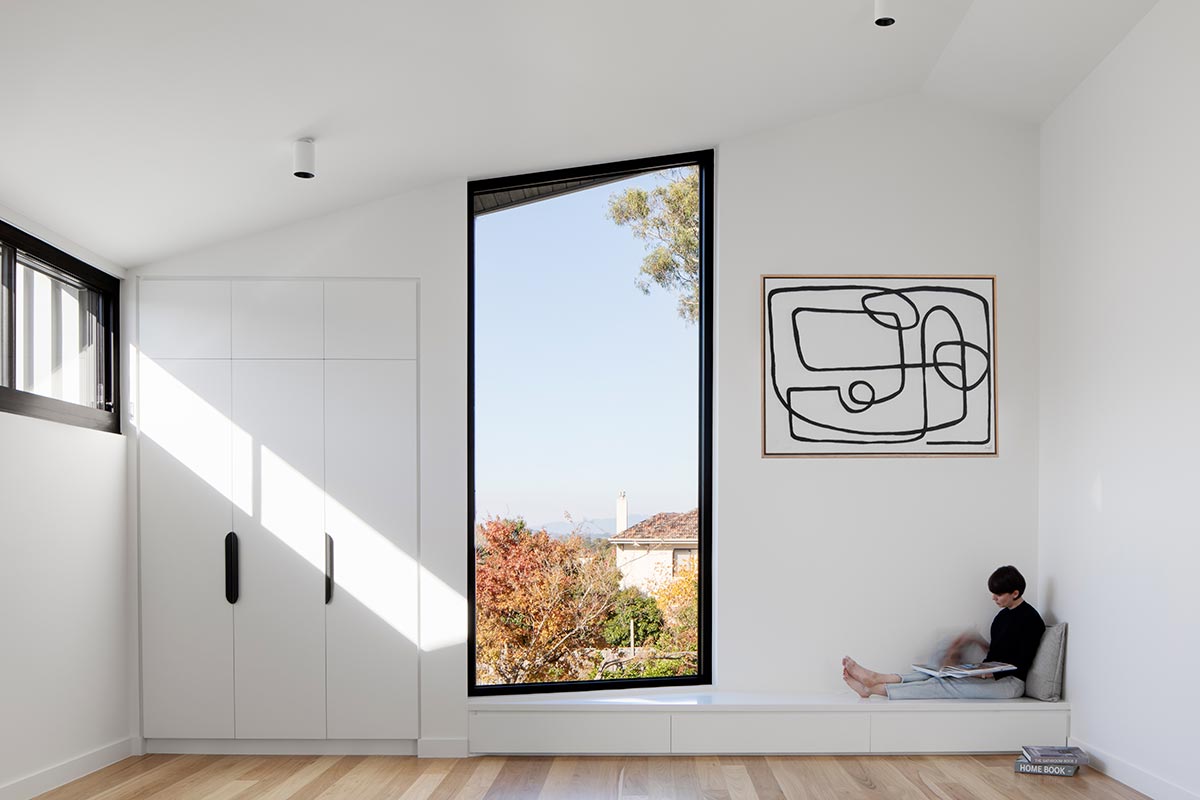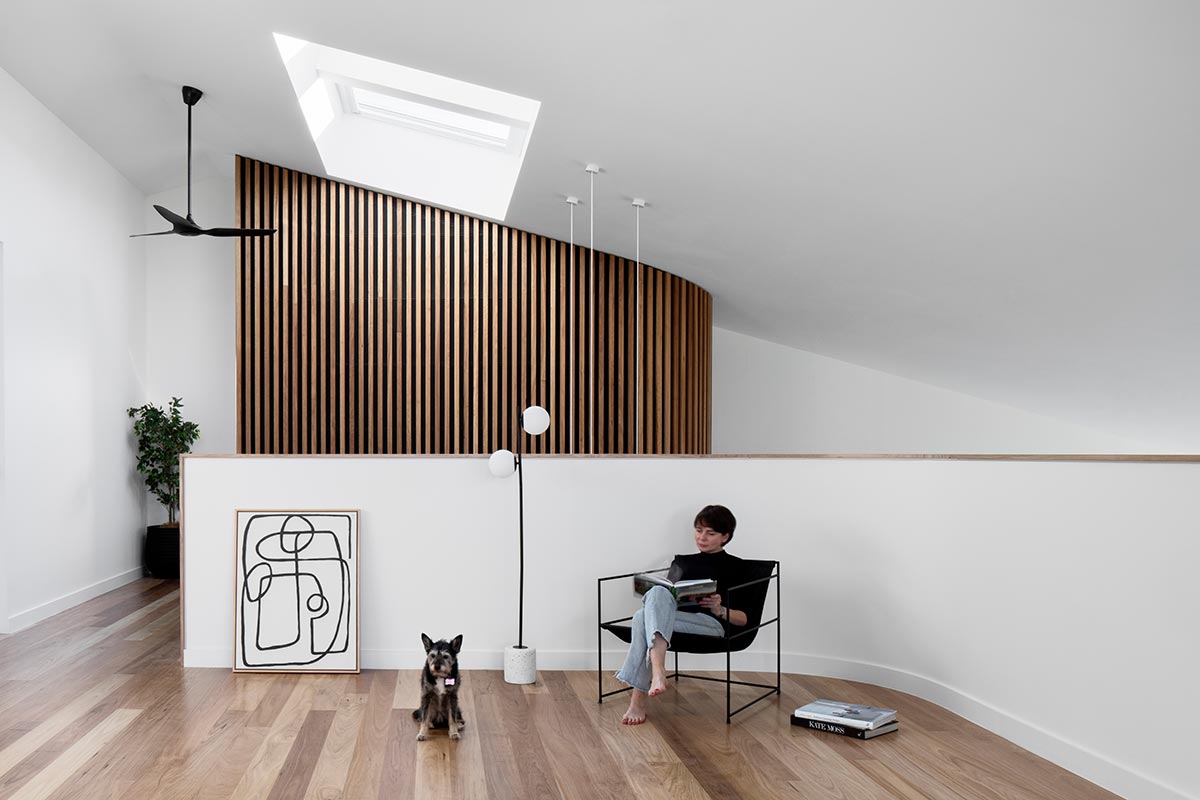 There is consistency in the materials used for both the inside and outside of the house.. The chosen materials feel both subtle and dramatic, drawing attention to the trees and horizon.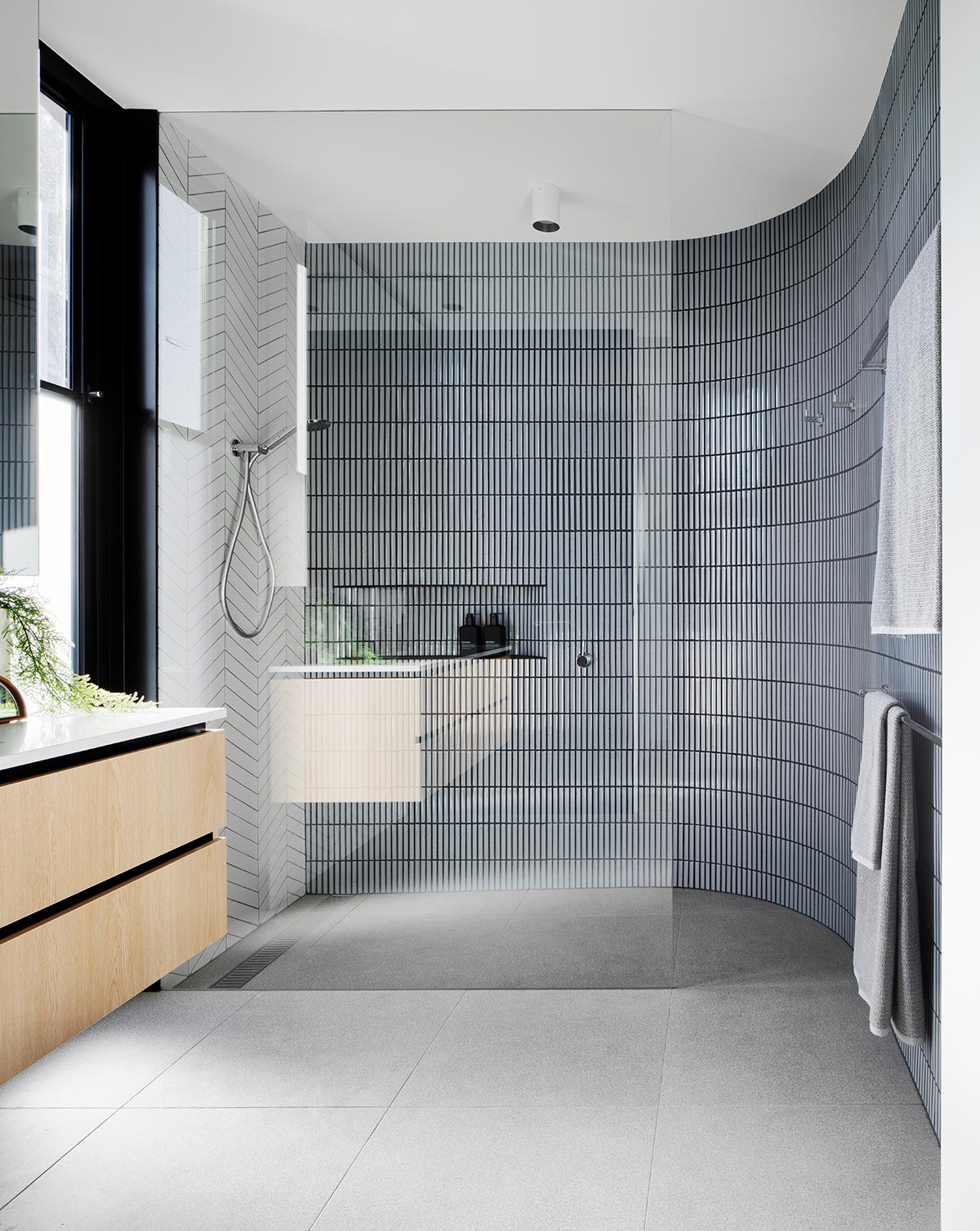 Ultimately, the project results in a family home that strikes a balance between form and function. Having a home filled with comfort, practicality, and a distinct charm that reflects the joy and celebration of life comes naturally to the family.
Project: Kenny Street House
Architect: Chan Architecture
Builder: Kleev Homes
Location: Melbourne, Australia
Type: New Build
Photography: Tajana Plitt