We are seeing many projects that are enhancing the natural beauty of original heritage homes and they don't get much more beautiful than this grand dame. Situated in Sydney's Centennial Park, the aptly named Centennial Park House is a stunning and elegant example in renovation design. The alterations are light filled, calm and sympathetic to the original architecture and are thanks to Madeleine Blanchfield Architects. The extensive refurbishment of this Queen-Anne style home involved the restoration of original rooms as well as a new steel living, dining and kitchen pavilion.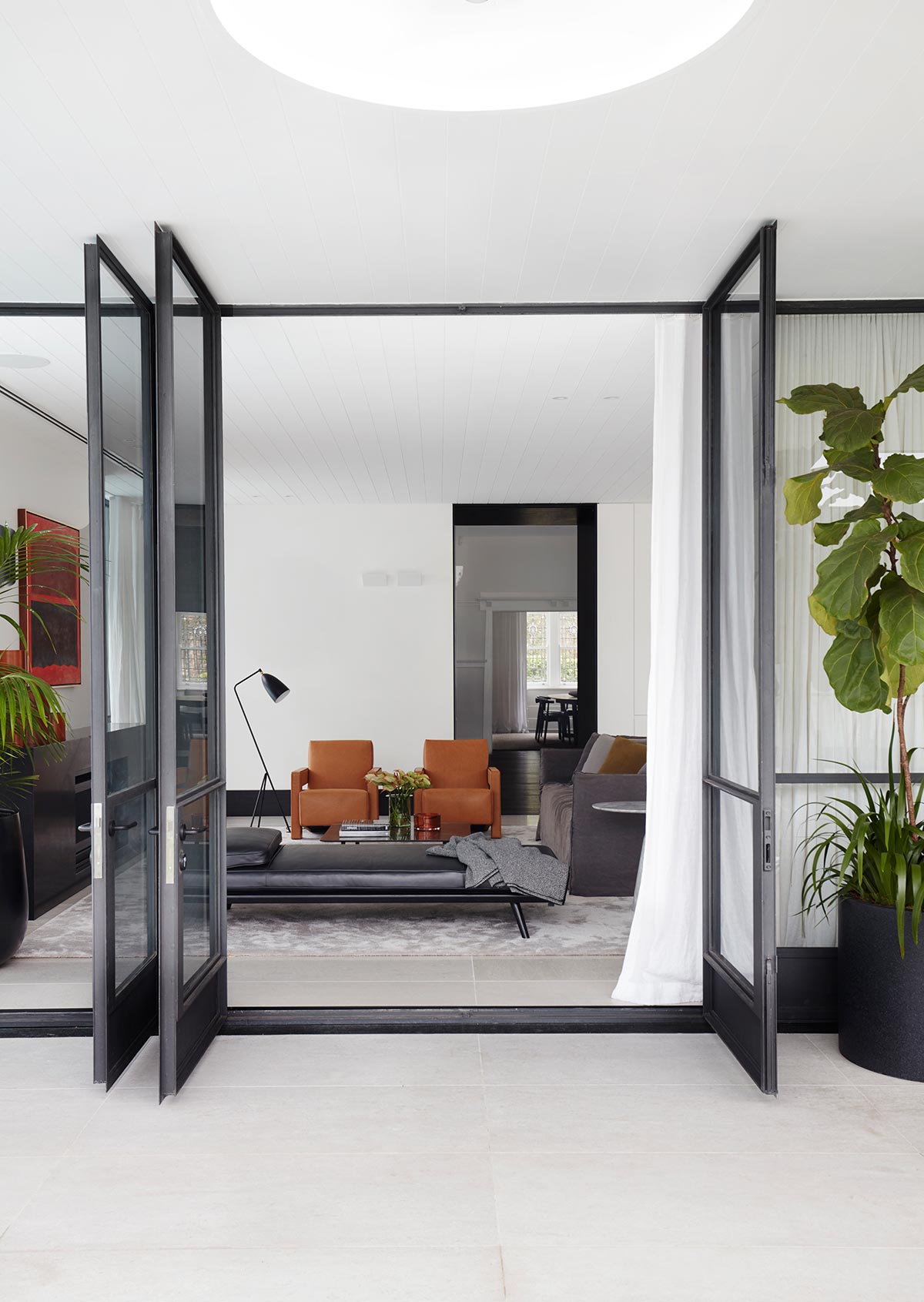 The brief was to rework the planning and interiors of a beautiful heritage home in Sydney's Centennial Park. The strategy included relocating the stairs and adding a contemporary steel structure at the rear. A few bold planning and volumetric moves allow the quality of the original details and spaces to be not only seen but amplified and appreciated.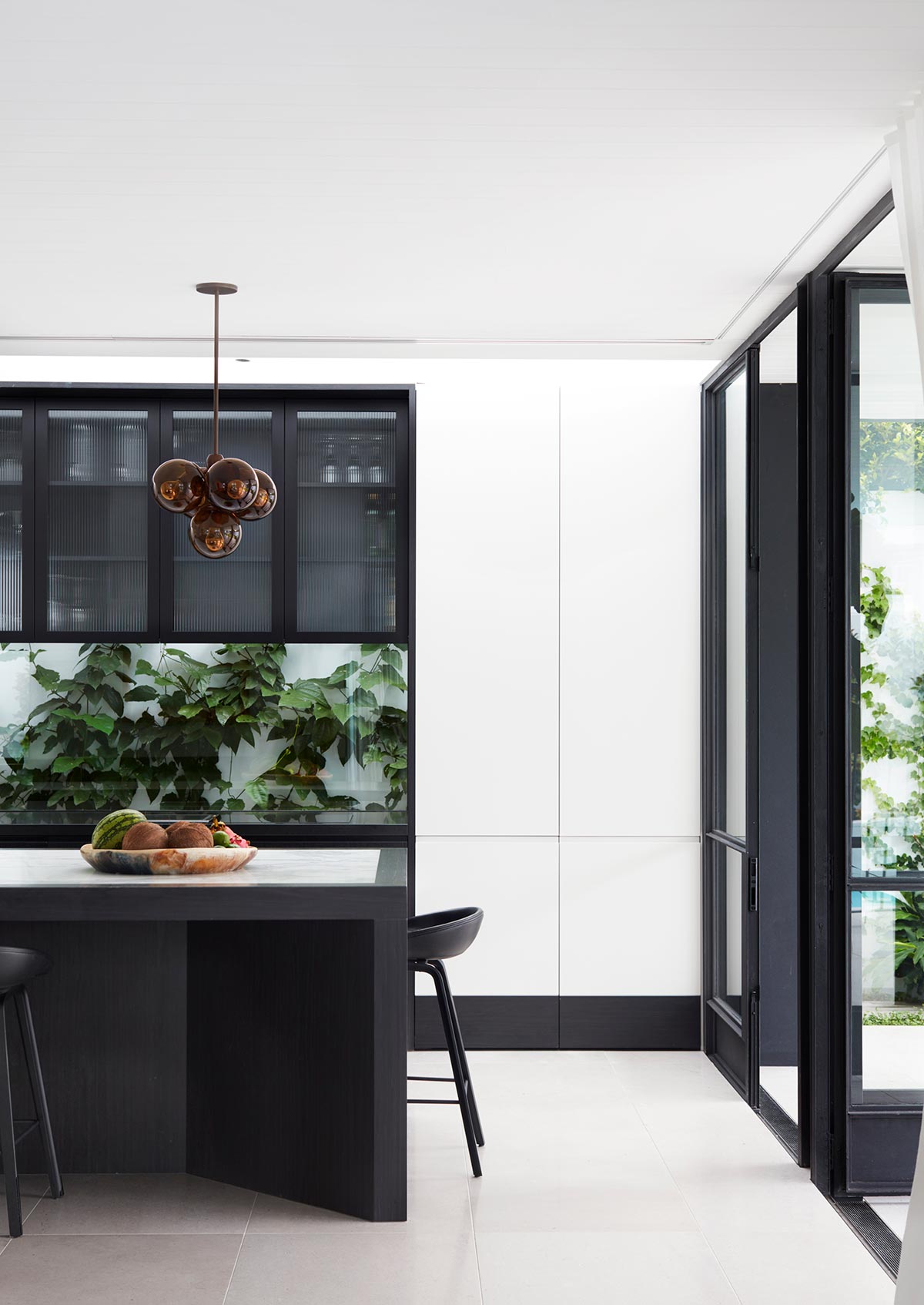 The interiors of this home link seamlessly between old and new. The modern kitchen is perfectly in line with the original living room, both with bold dark features, clean white lines and textures that are rich in both warmth and luxury.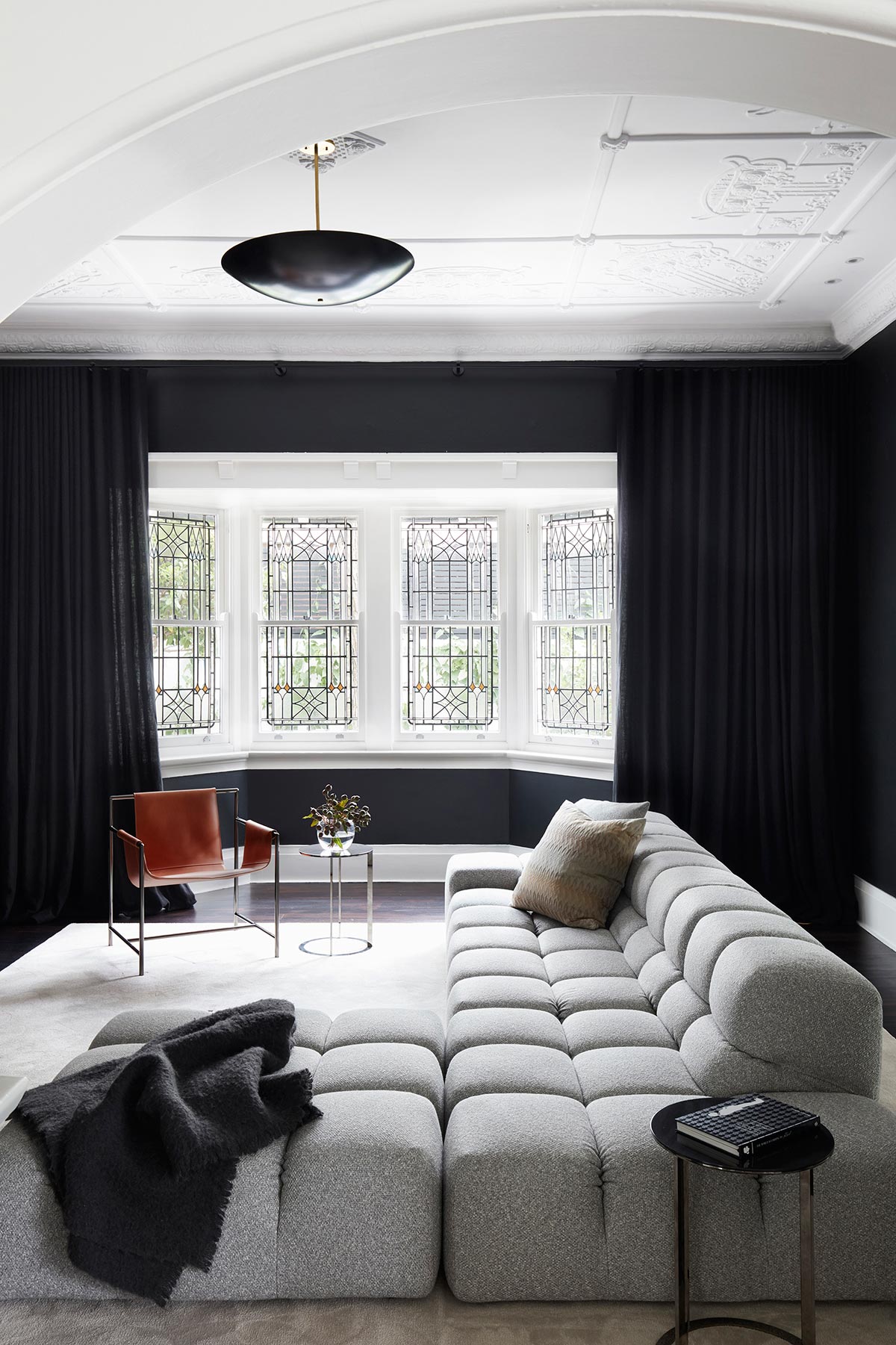 A large skylight was inserted above the new staircase and a light filled core from which every room in the house sprung was created. Suddenly the entry became a buoyant place from which all the old rooms were visible along with the new. Bathrooms and new bedrooms were designed as contemporary spaces using materials such as black timber, textured decorative glass and steel which carried the language of the old house.
Restoring a heritage home requires painstaking attention to detail and the ability to see potential and the appreciation of the craftsmanship that was involved in the original construction. This particular home shows that by being restrained and respectful, interiors can allow old spaces to sing harmoniously alongside new work and both can be enjoyed as one harmonious home.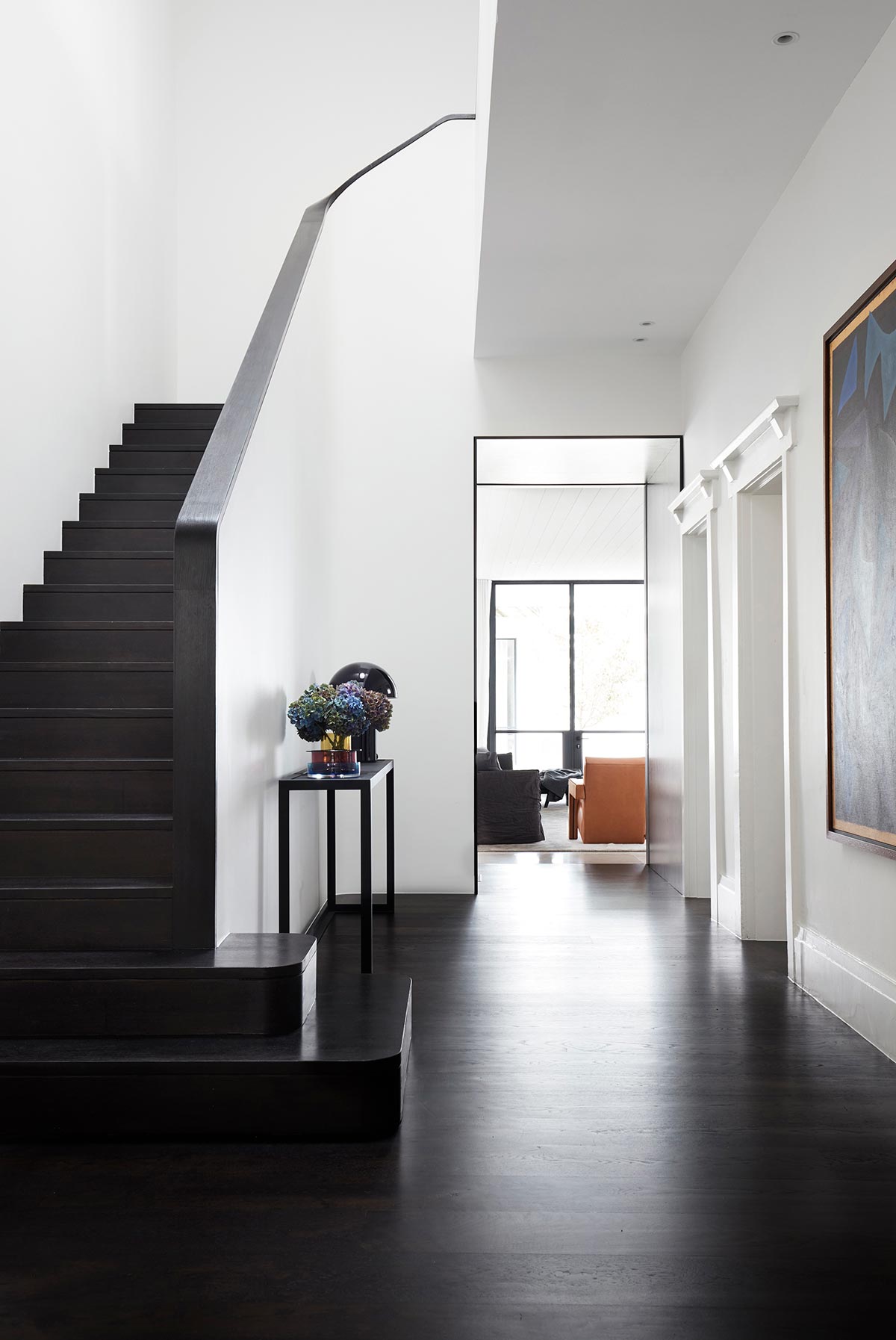 Project: Centennial Park House
Architect: Madeleine Blanchfield Architects
Location: Centennial Park, Sydney, Australia
Photography: Prue Ruscoe