This is a beautiful renovation of a traditional weatherboard bungalow in Williamstown, Victoria. The owner, a builder himself who studied architectural history, set the tone for this project. With story and craftsmanship of much importance to him which became the basis of the brief. Bringing on board MODO Architecture, who you may remember from the Bulleen House and their recent commendation in the 2017 Houses Awards for Emerging Architecture Practice. The owner wanted to restore and bring modern additions to the bungalow with respect to the sensibilities of the original design. This was achieved through both restoring the original home whilst also introducing small changes designed to be gentle, neutral and recessive.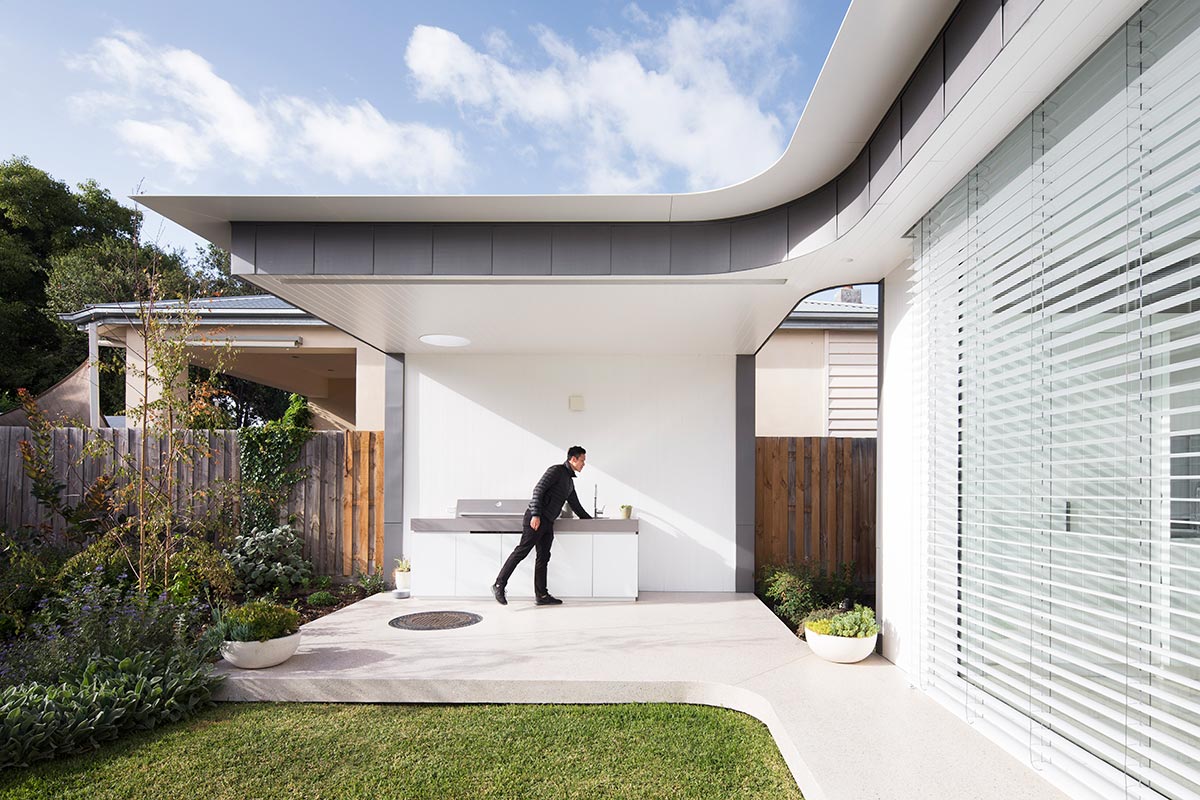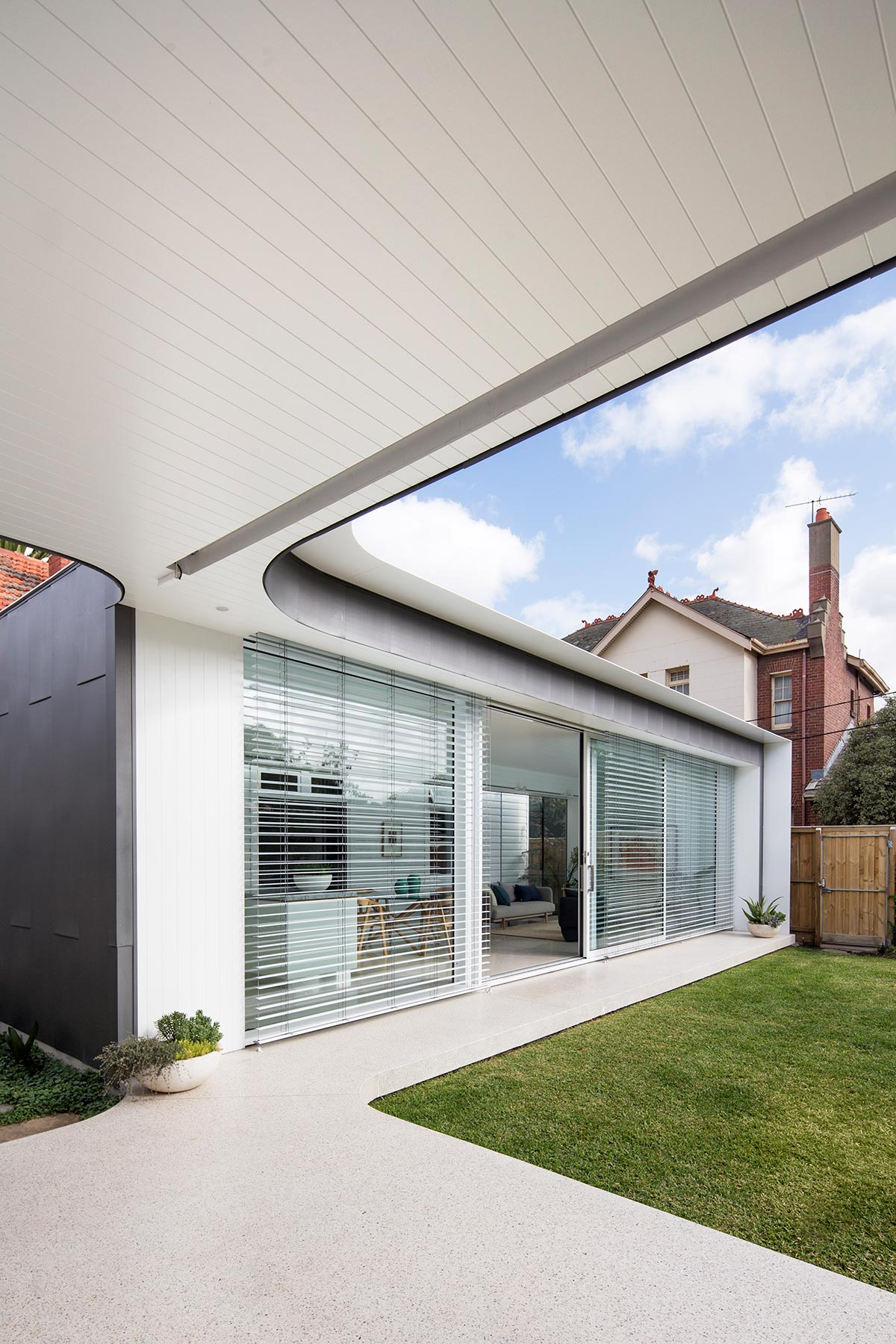 As the client had a strong connection with the original house, although in need of repair, the quality and character of the original house brought them a lot of meaning and joy. The existing house was carefully restored and the new living addition to the rear provides a connection to the garden, while a clear glazed link is used to formalise the transition between the old and new.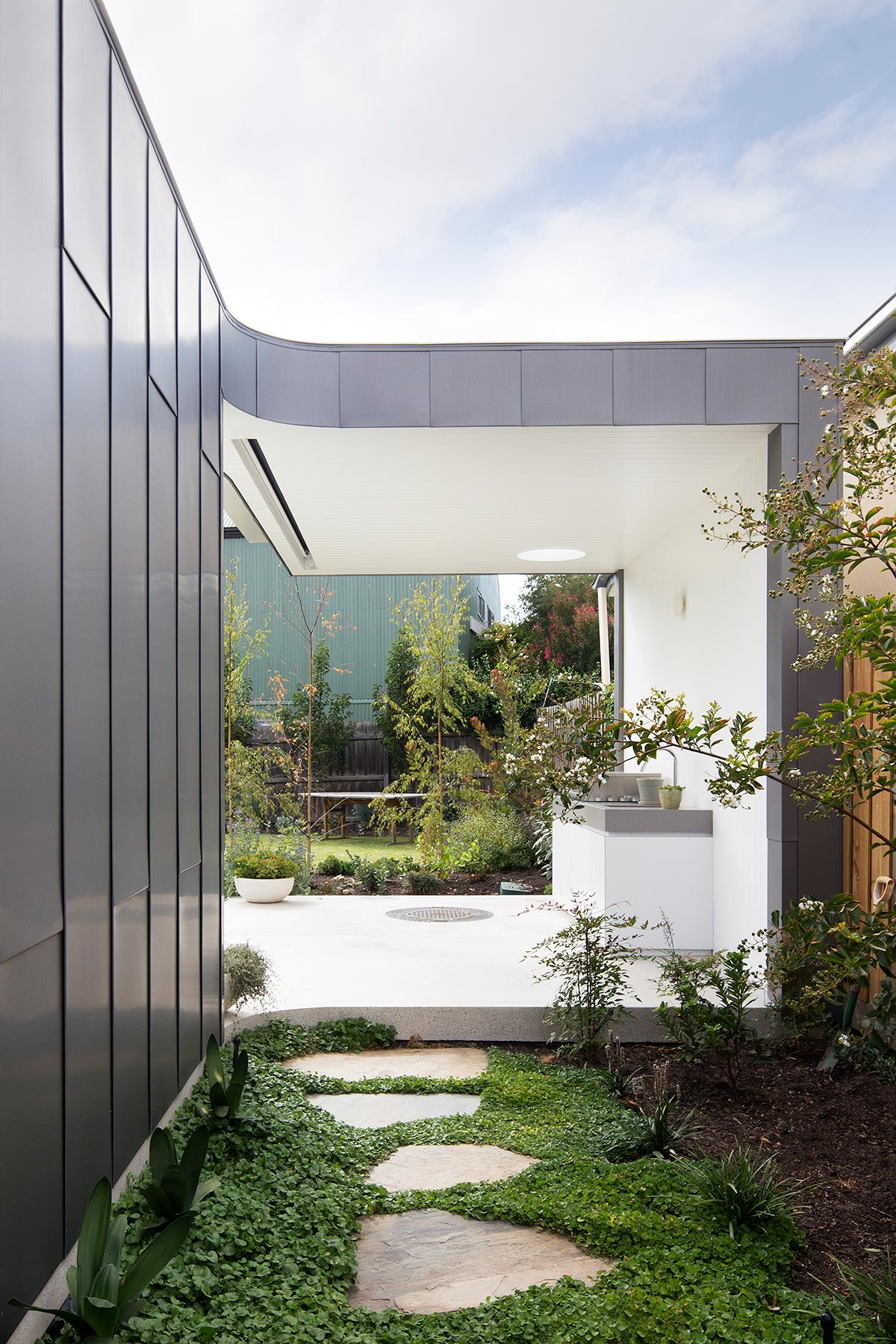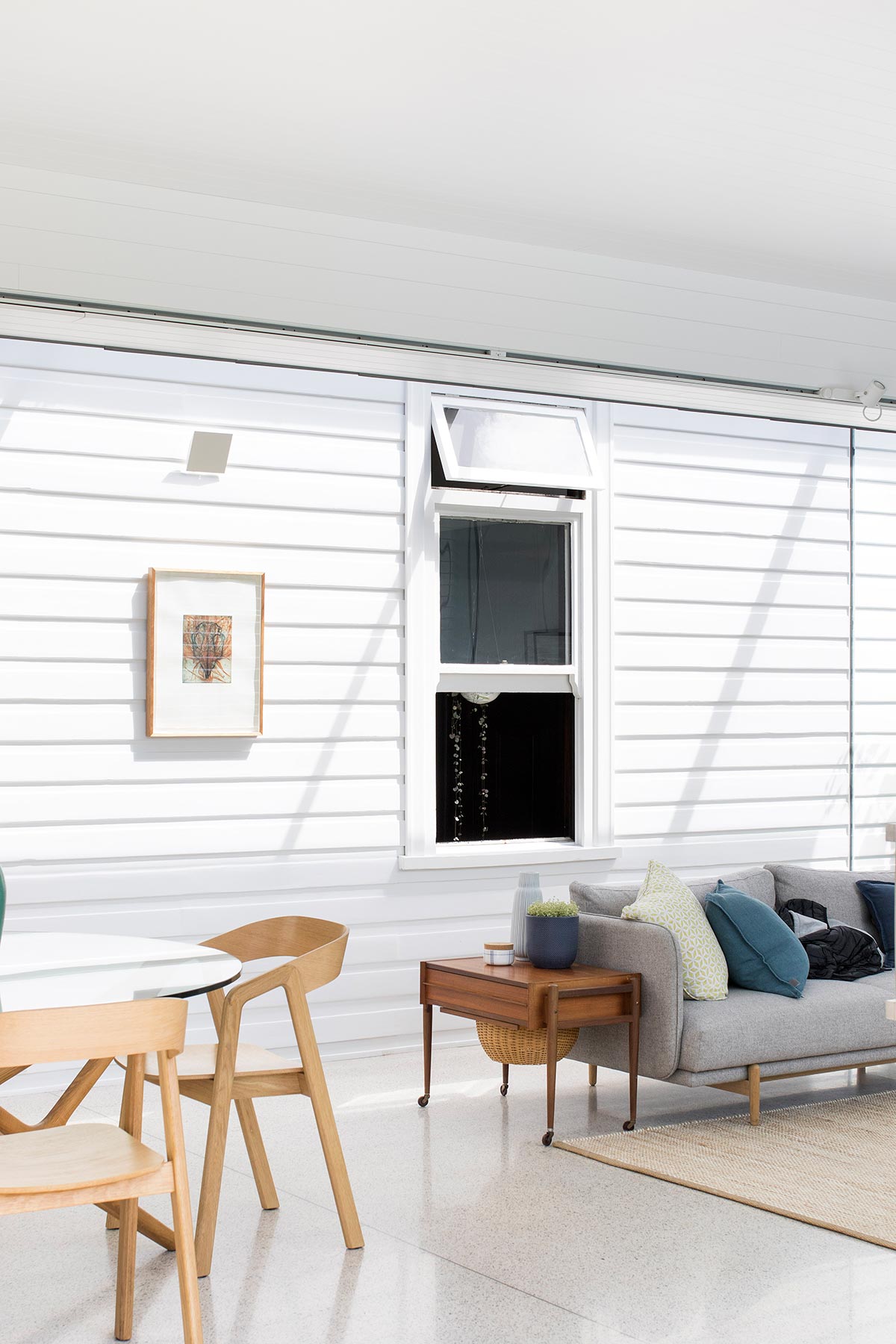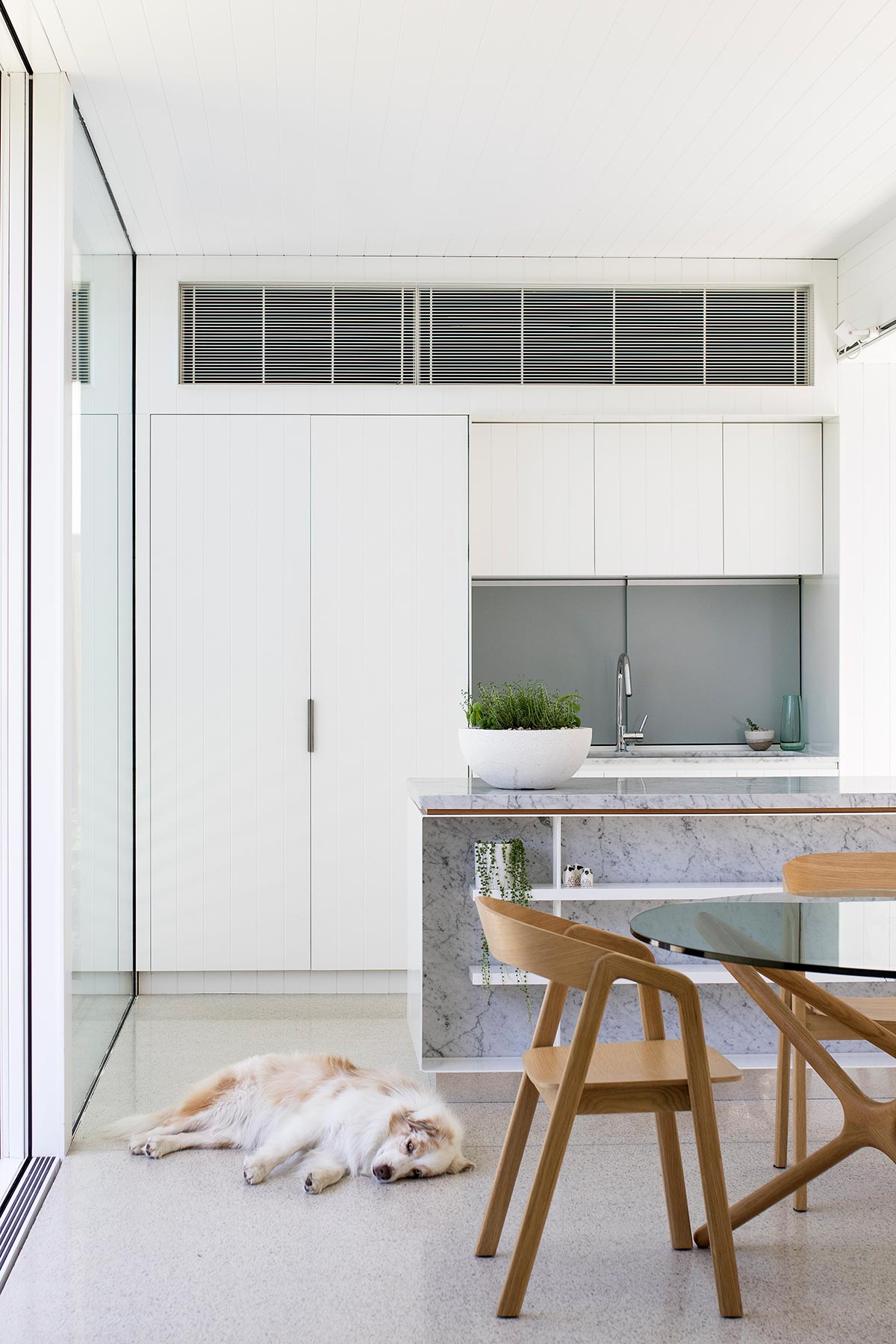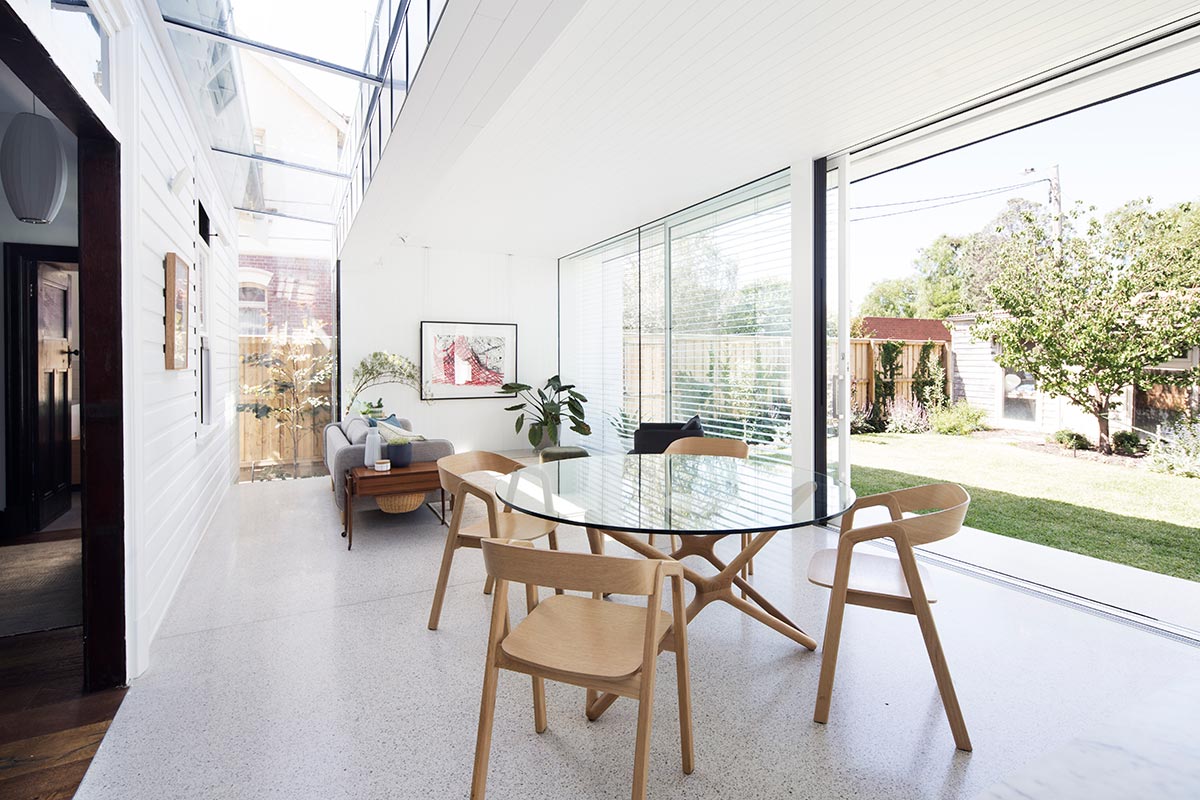 The home has been designed for a family of 4 plus a gorgeous dog and overall there is plenty of space for everyone. With MODO Architecture not being fans of homes that are simply too large that can spread a family apart too much, they wanted to challenge this idea. They deliberately gave the living area a gentle squeeze, and by compressing the space, were able to create an intimate and warm family living room. There is still plenty of space for kids to run off into their own areas, but this design encourages incidental family bonding.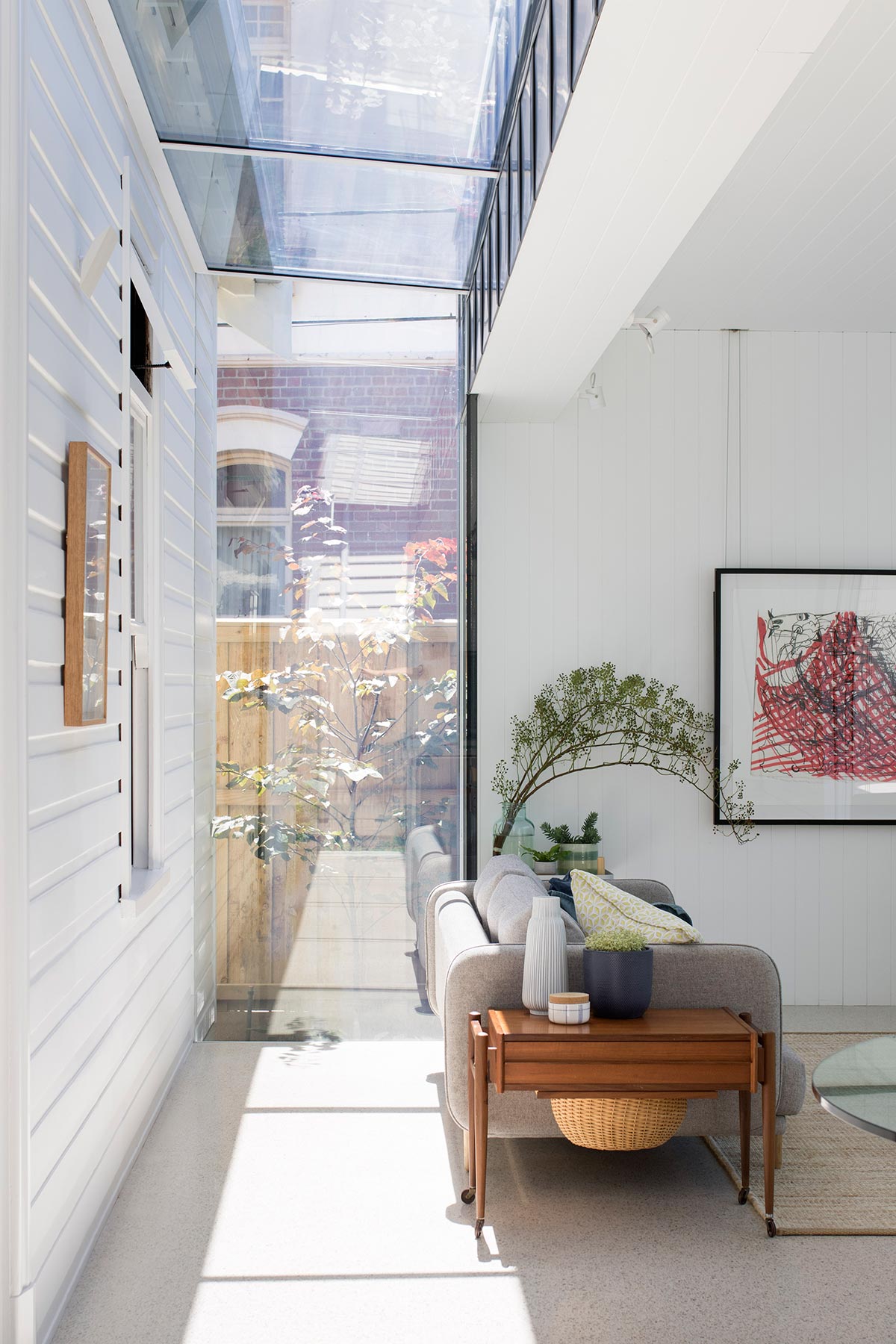 The interiors reflect that of a true bungalow home and are light, relaxed with a subtle coastal touch. White, timber and subtle texture are seen throughout but the true hero within the home is the amount of light that fills the space and the enviable garden that beautifully supports the elegant interiors.
Project: Outside In House
Architect: MODO Architecture
Location: Williamstown, Victoria, Australia
Type: Alterations & Additions
Photography: Ben Hosking