Basil Bangs latest print, Wildflowers, was developed in collaboration with Gold Coast/Byron Bay based artist, Leah Bartholomew. Leah is a graphic designer-turned-contemporary artist who brings pure joyful sunshine to her artworks and with her feet never too far from some sand, she was Basil Bangs' dream collaborator. Leah spent 10 years studying fine arts, screen printing and graphic design. She always knew she'd work in a creative industry and it's safe to see why.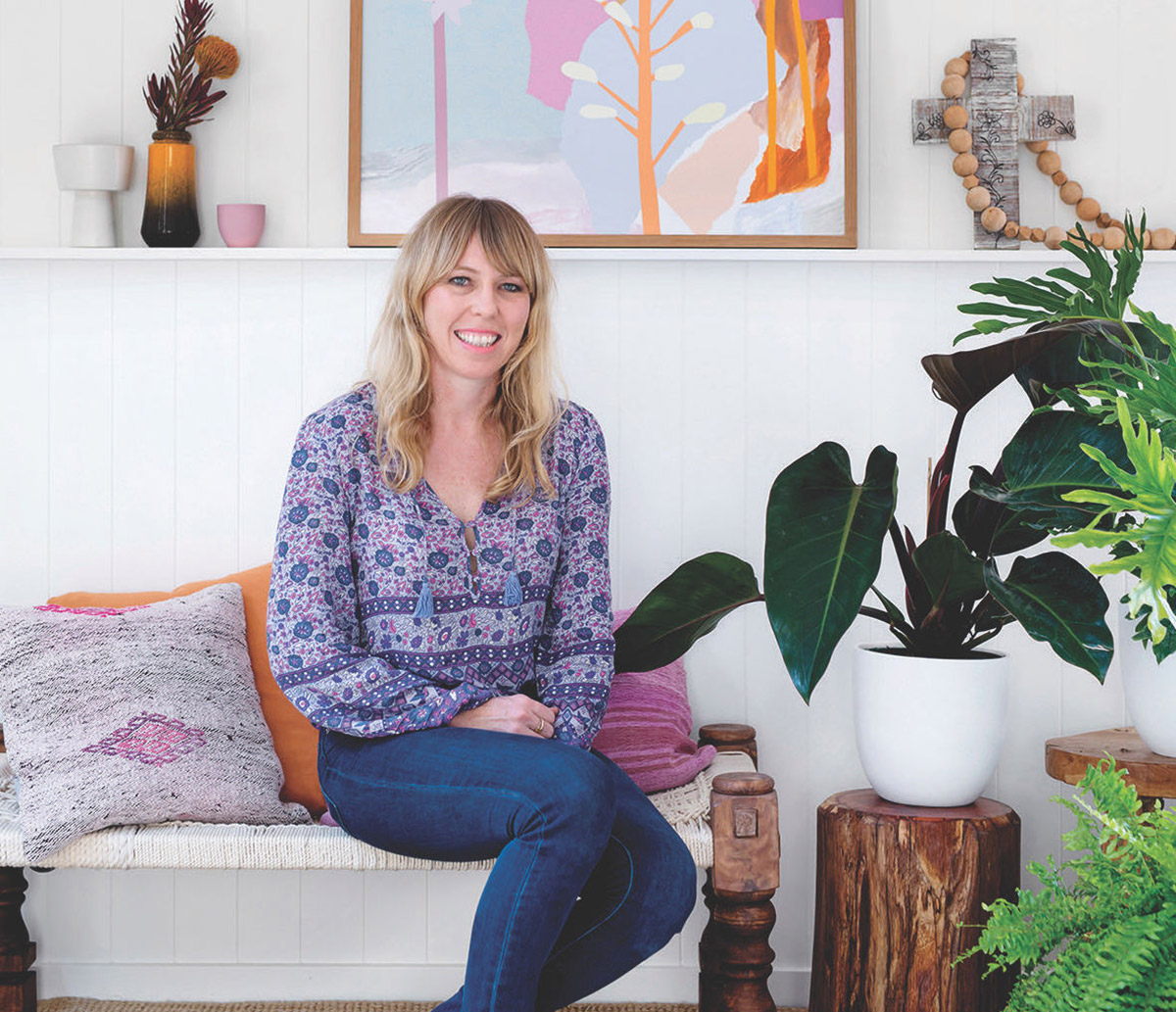 "I take literally hundreds of photographs of flowers and plants wherever I am – whether it's on a morning walk or travelling to far flung places.. flora is so evocative of a place. I try to match a colour-palette with a place, for example one of my recent works Portland Meander was from a hike into a forest in Oregon where the feeling was one of fresh, cool fluorescent greens which I've tried to capture in the chosen colour palette." – Leah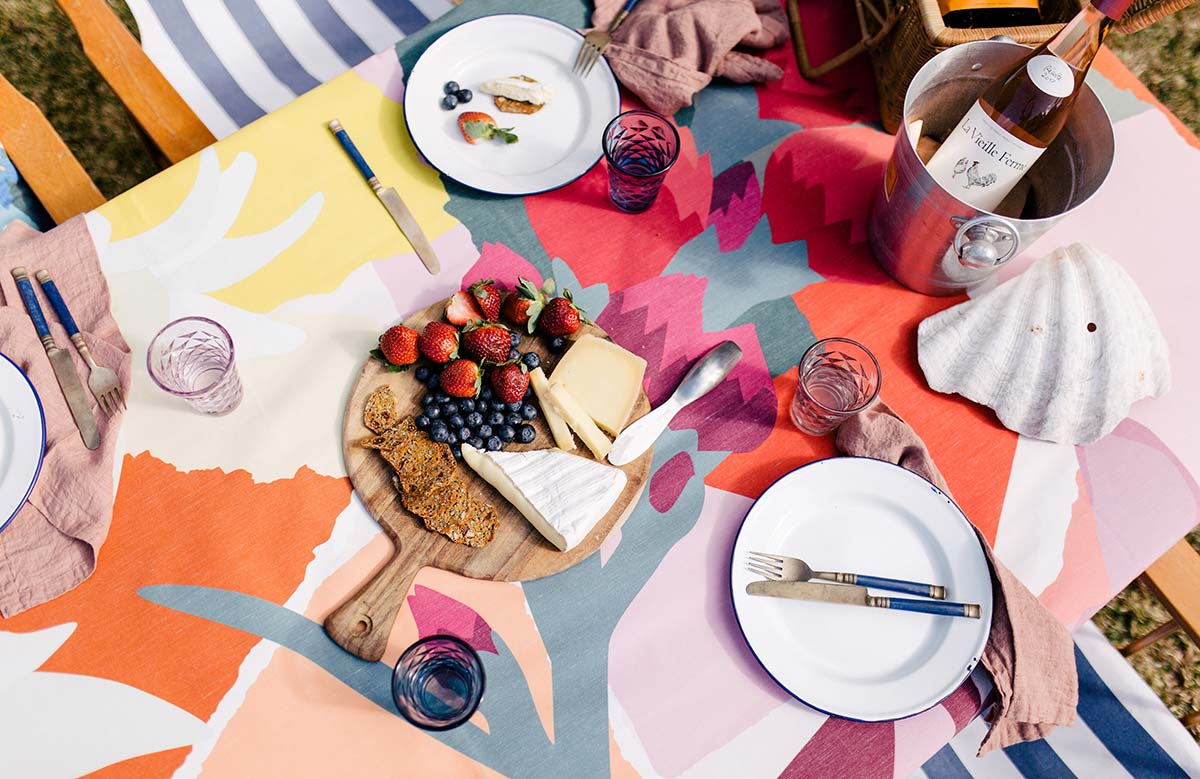 When asked about her process to developing a new print such as Wildflowers, she says "The brief was to capture the feeling of my version of summer- for me that equals the blues of the ocean, the warmth of the sand and earth tones in the region and flowers vibrating with life incredible scents." The flowers featured in Wildflowers are Flannel flowers, Boronia, Blue Squill and budding Waratah flowers. Leah describes this combination as Energetic, Earth and Sea. Take a glimpse of the Wildflowers print in action!
WILDFLOWERS BEACH UMBRELLA
A love letter to Australian native flowers inspired by the colours of the coastline, this happy print embodies Aussie summer to us. We love its clean lines, layered colours and warm vibes.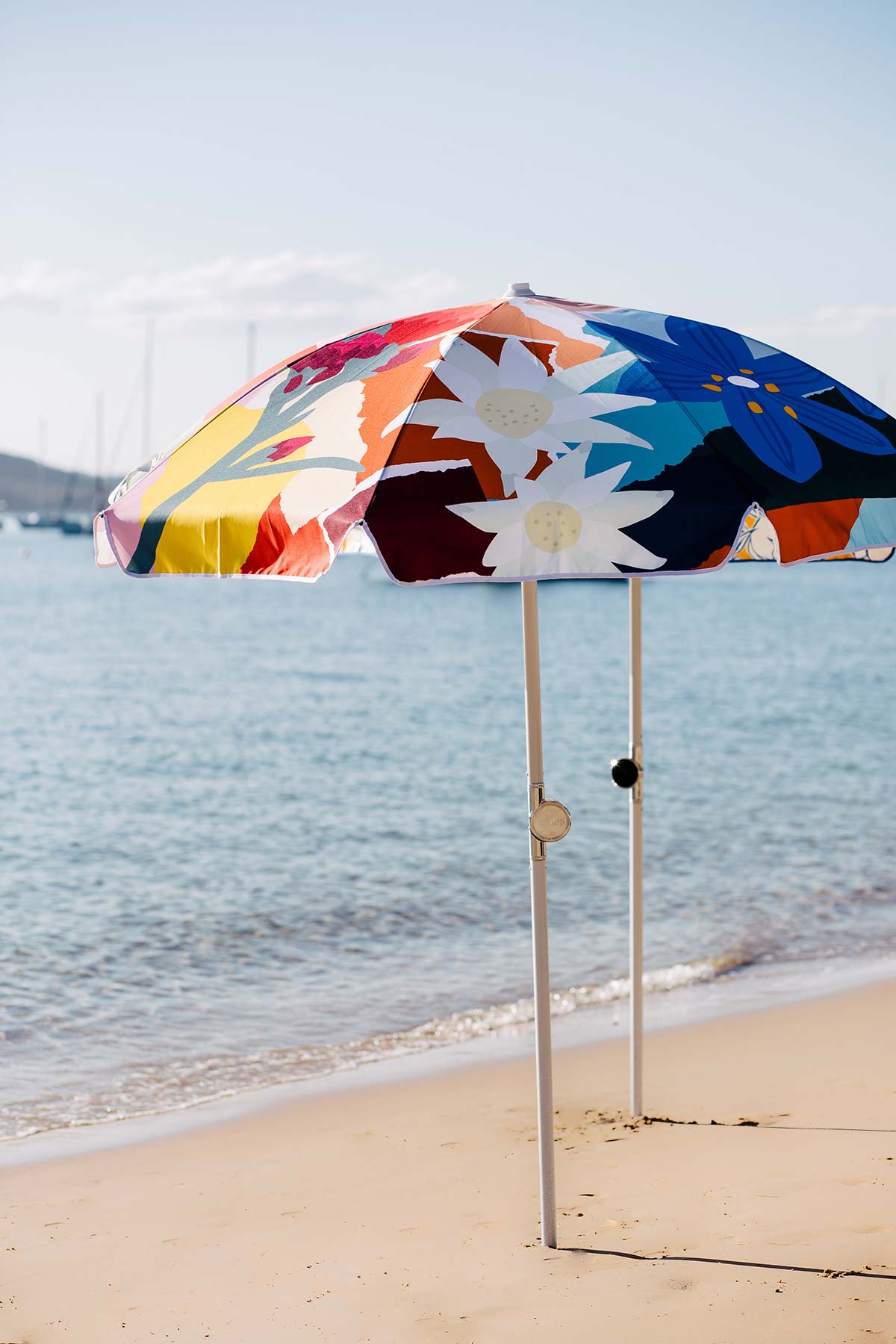 WILDFLOWERS LOVE RUG
Beach mat. Picnic blanket. Baby play mat. Basil Bangs' signature water repellant outdoor fabric ensures a spilled coffee, wine, or sticky children leave no trace and the padded and waterproof underside ensures a comfortable and dry seat, no matter the surface.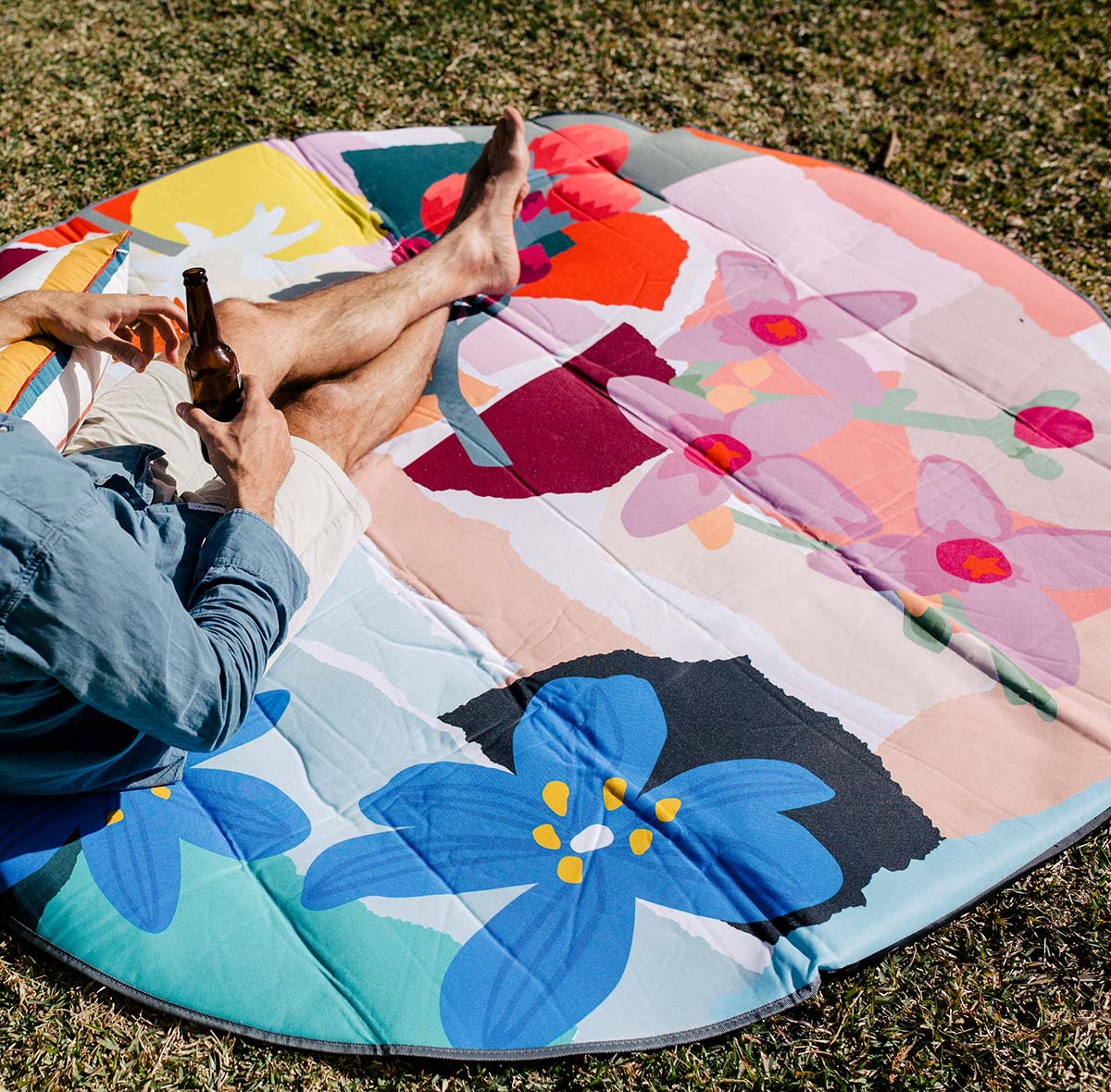 WILDFLOWERS TABLECLOTH
Wildflowers Tablecloth from Basil Bangs is part of their new collection of high performance, spill resistant tablecloths and placemats. With superior Teflon technology together with outdoor canvas this tablecloth gives you the look and feel of fabric but with all-star stain resistance. So bring on the Shiraz folks because this tablecloth fears no red wine! Simply wipe off and start again.