Pool parties, park dates, tropical luau… these all say Summer! Before you stripped down to your shorts and start sipping on cocktails be sure to get your backyard prepped and ready to roll for the season of Summer outdoor entertaining. Our favourite sun chasers Basil Bangs are all about entertaining in the sun. Basil Bangs use the highest grade UV and weather resistant inks available and tailor their designs to maximise durability and minimise wear and tear. They know the sun does not get much harsher than the Aussie sun, so their products are built to last.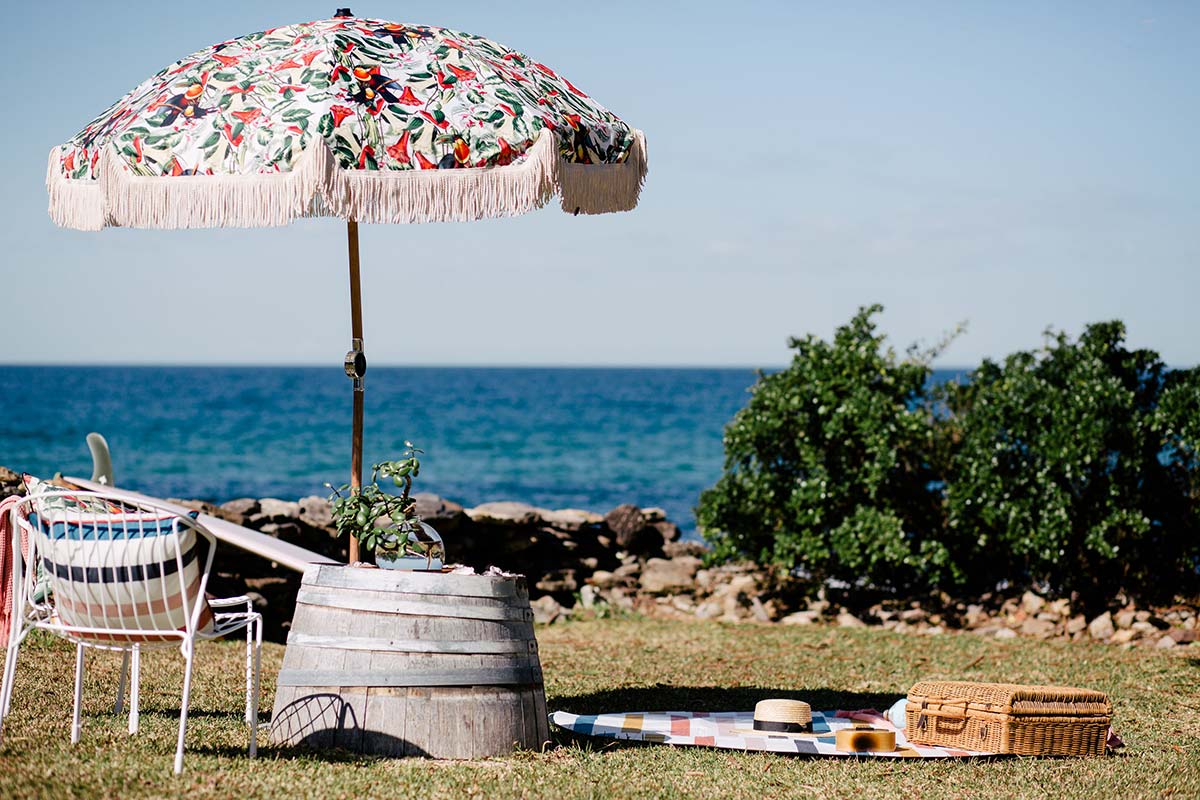 Love Rugs
Beach mat. Picnic blanket. Baby play mat. Whatever need you have the Love Rug will provide an instant room-like setting outdoors. Perfect for pooches and babes of all ages, this indoor-outdoor mat is spill proof, padded and compact so you can take it anywhere and use it everywhere. Basil Bangs' signature water repellant outdoor fabric ensures a spilled coffee, wine, or sticky children leave no trace and the padded and waterproof underside ensures a comfortable and dry seat, no matter the surface. Folding up into itself, it's perfect thrown over your shoulder, into a beach bag or underneath the stroller.
Tablecloths
These unique and beautiful tablecloths are part of Basil Bangs' new collection and are a great way to get that picnic feel for your outdoor entertaining! They've married DuPont's superior Teflon technology with their beautiful outdoor canvas to give you a tablecloth that looks and feels like a fabric, but with all-star stain resistance. So pop open the Shiraz because this tablecloth fears no red wine! Yaaasss.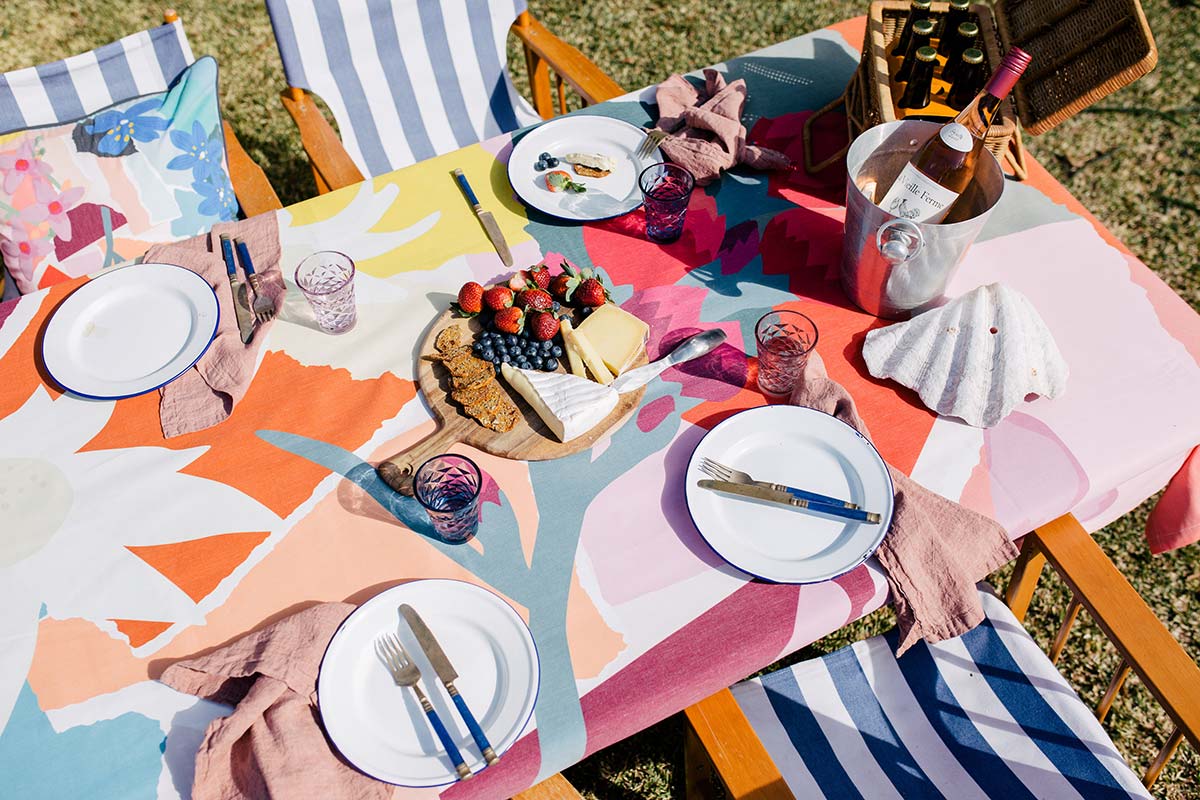 Cushion Covers
A new set of cushion covers can easily create the perfect refresh for your outdoor setting this season, but not all outdoor cushions are created equal. Basil Bangs' new range of outdoor cushion covers are made to last, made with specially treated outdoor fabric. These cushion are ideal for use in high traffic areas and at home with pets, kids or by the pool.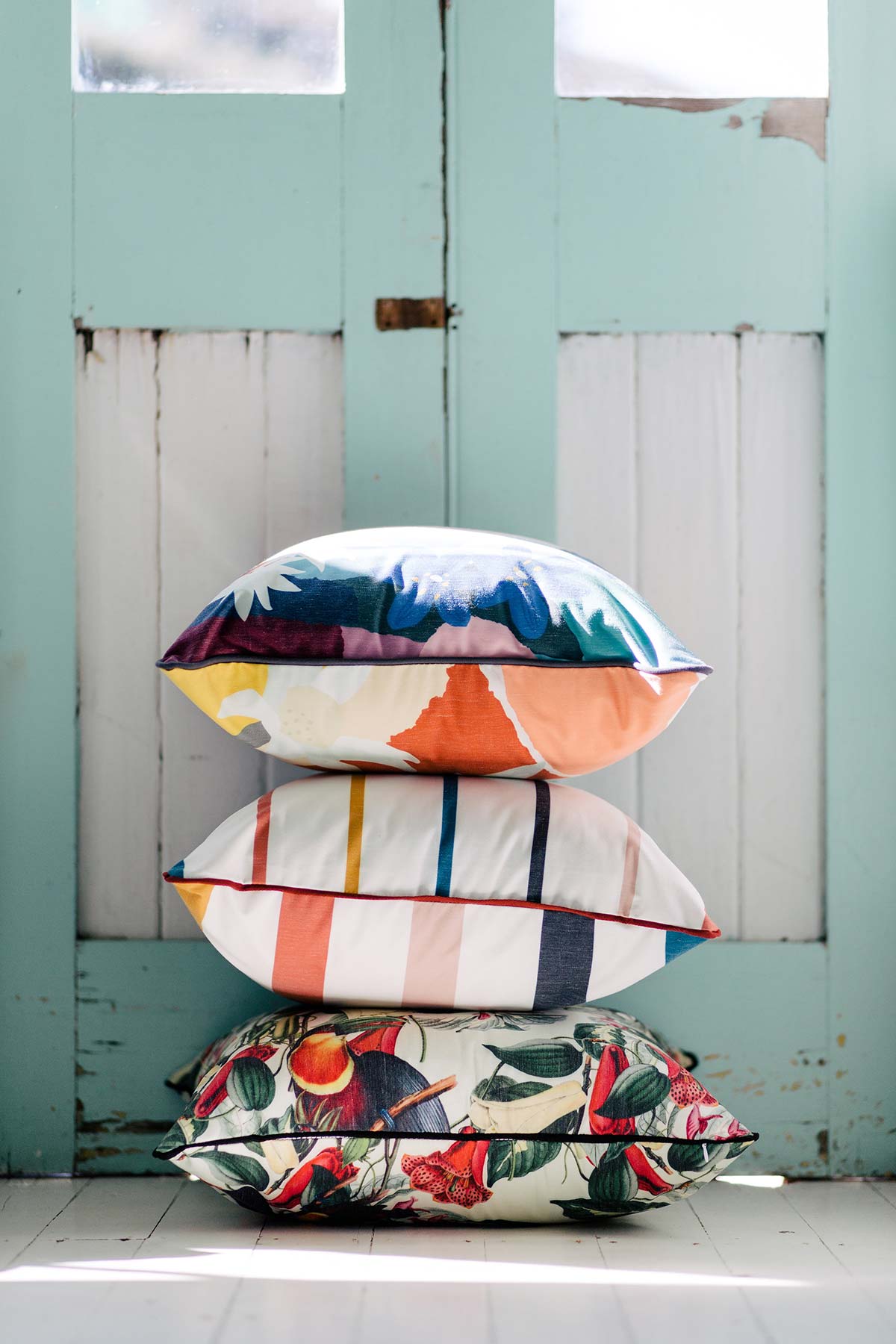 Beach Umbrellas
Not only designed to look good, all umbrellas are produced with the highest quality outdoor canvas. Made for durability, they use high tensile fabrics tested to withstand rips and tears and are treated for all weather conditions. Featuring a UPF50+ rating, they are great for seeking shade and protecting your skin!
The Pole
Basil Bangs' poles are either made of extruded aluminium or solid timber. Extruded aluminium produces a tube with a seamless and continuous cross-section, ensuring a rust-proof, very strong and very light pole.
The Basil Hinge
The patented, marine grade hinge has been designed so you can use your umbrella with no muss, no fuss. No more losing your lower pole on pack up, or trying to put together two parts of your umbrella while also wrangling children…It also allows you to adjust the angle of your canopy with ease, ensuring big shade all day.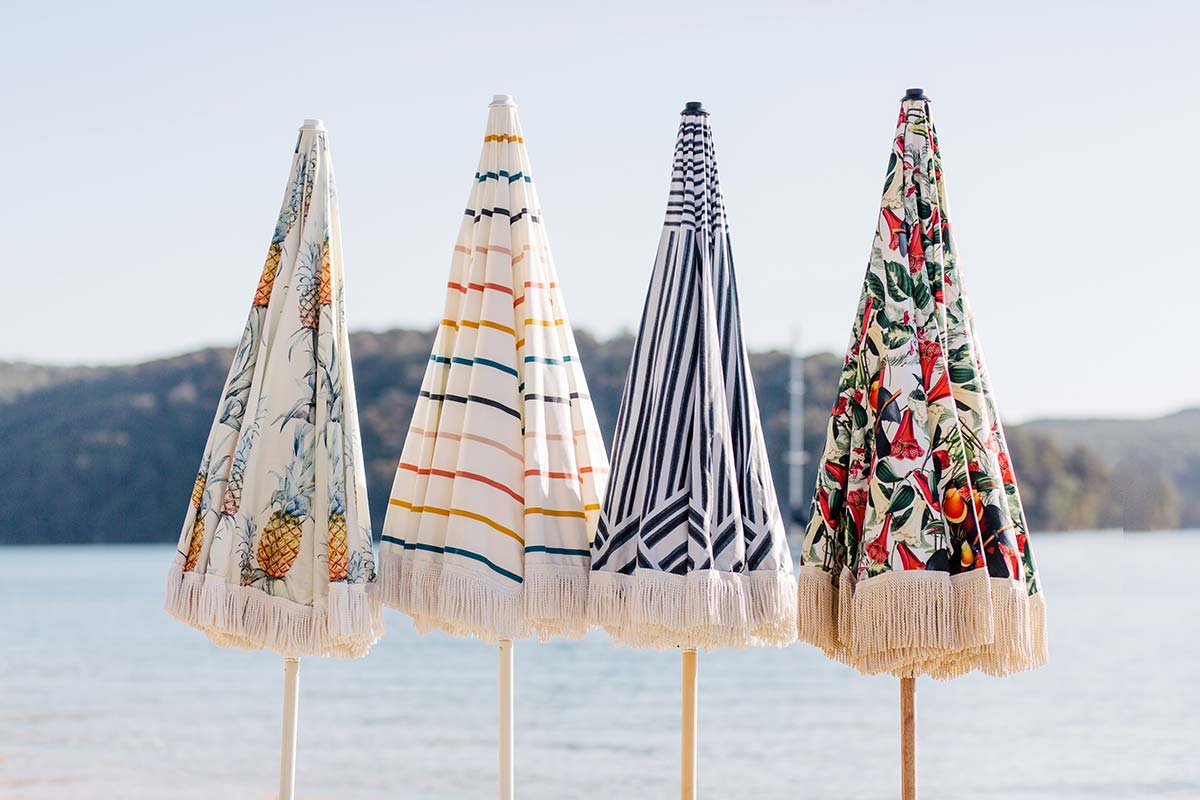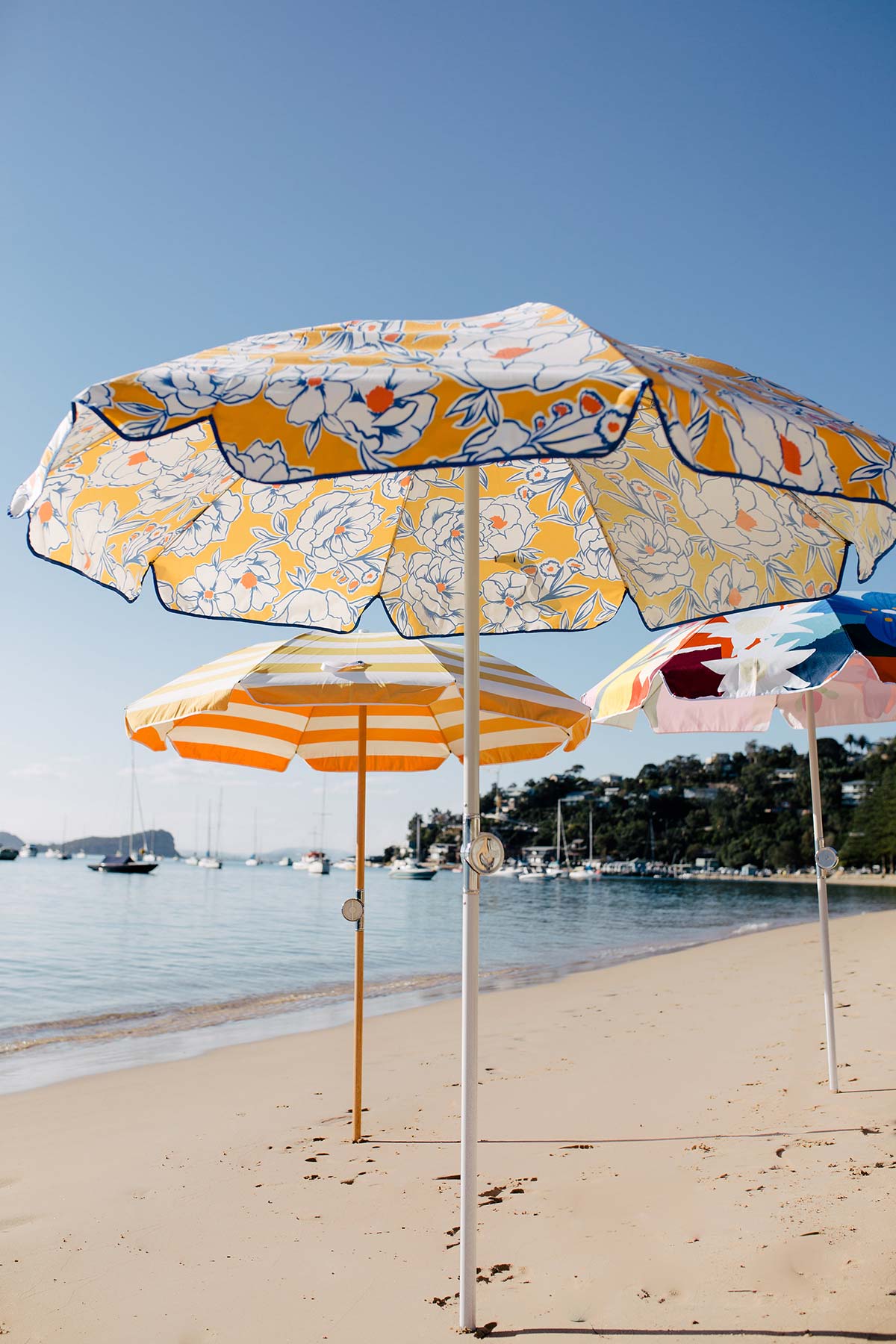 You can shop the entire range of Basil Bangs products online at Hunting for George.