Creating Calm In The Eye Of The Storm
With muted colours and a soft feel underfoot, Armadillo & Co's new Braid Weave Rug adds an understated elegance and calming influence to contemporary life. "We took our inspiration from water – from the ripples when a pebble breaks the surface and from the colour play within dense storm clouds," explains Jodie Fried, brand co-founder. "These modern neutrals provide a gentle counterpoint to the vibrant pops of colour we've seen lately. They also work well with Scandinavian design and with the indigo blue."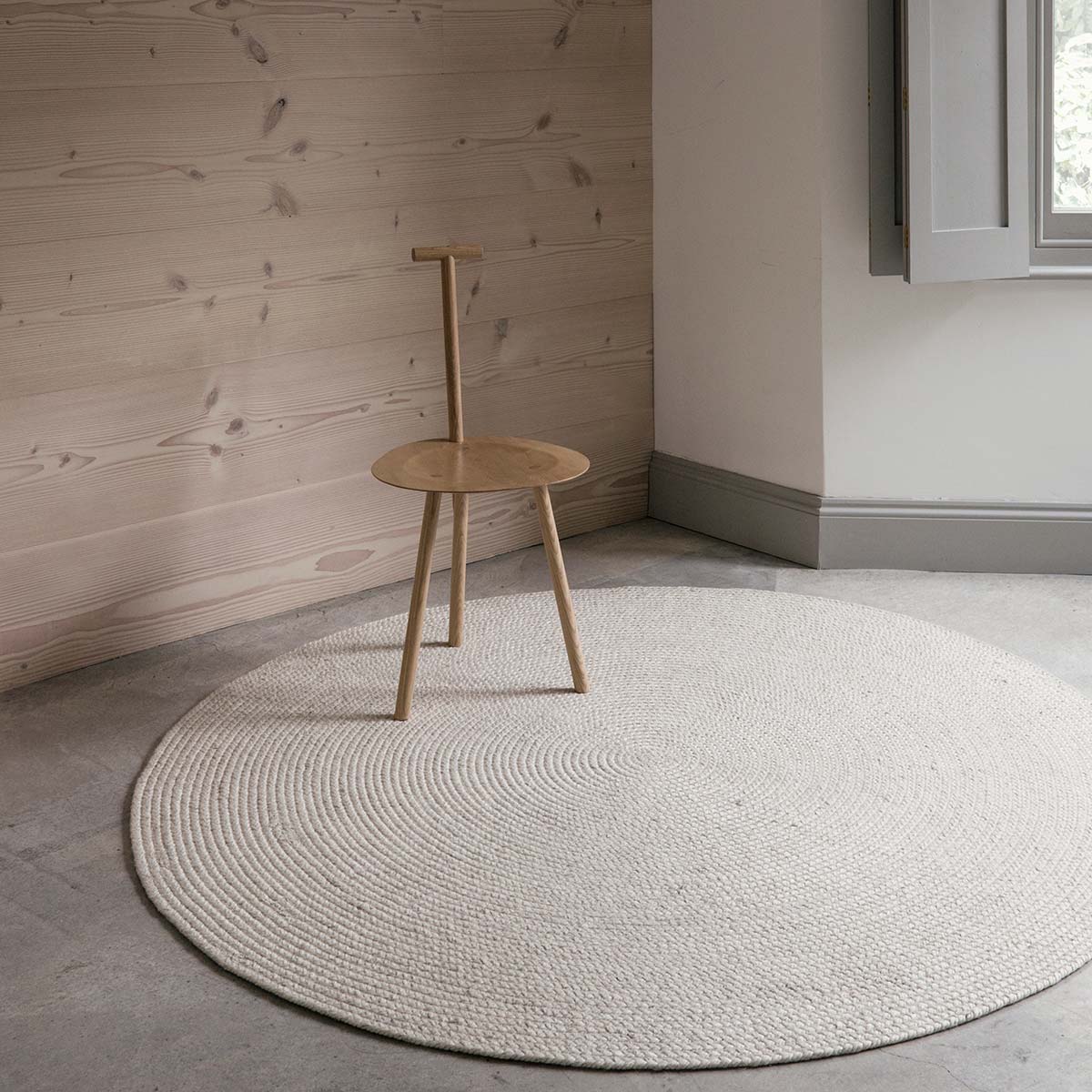 Braid Weave Rug from Armadillo and Co in Chalk
As part of the Perennial Collection, the Braid Weave Rug echoes the collection's circular geometry, while adding a more luxurious feel. Sally Pottharst, the other founder behind this socially responsible brand, explains the choice of material for the rug. "I think many people know us for our natural fibre rugs, which feel quintessentially Australian and beach-inspired. We wanted to build on this collection, yet still retain the textural qualities of these rugs.
With a wool blend, we were able to do this." Like the other rugs in the Perennial Collection, the Braid Weave Rug is hand plaited. Armadillo & Co's local artisans then guide the long plaits into a coil, carefully stitching them with a tabletop sewing machine. This handcrafting gives each rug an organic beauty and uniqueness that is difficult to replicate with machine made products.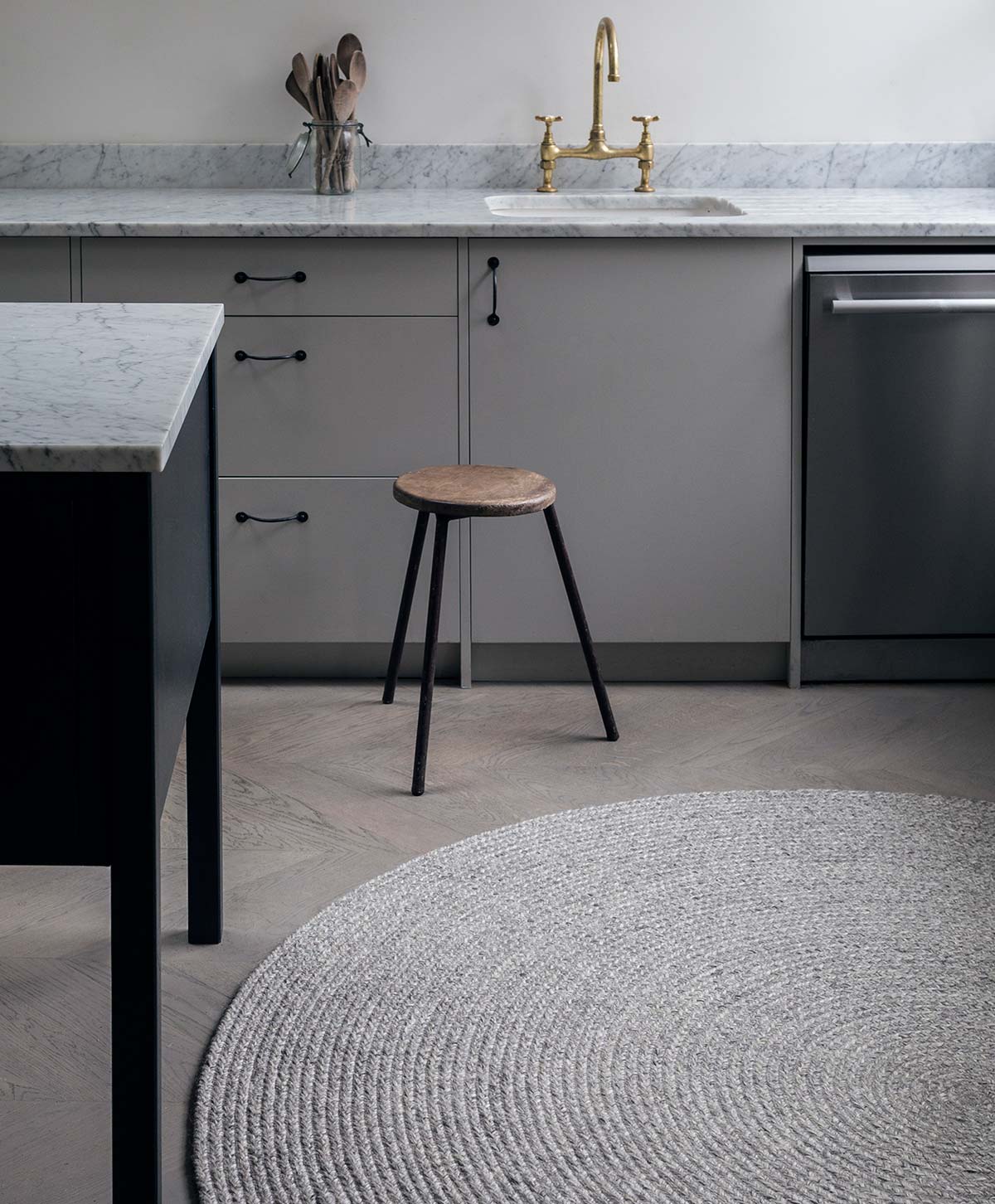 Braid Weave Rug from Armadillo & Co in Pumice
The softness of the wool blend rug belies its durability. While it will be a beautiful addition to a quiet reading nook or nursery, it's equally suited to casual living areas and children's bedrooms. "We are very pleased with how the design for the Braid Weave has come to fruition. Rather appropriately, there has been a lot of energetic work behind the scenes to bring this island of calm to market," laughs Jodie.
Braid Weave Rug from Armadillo & Co (from left to right) in Charcoal, Pumice and Chalk.
–
Sizes available: 1.82m diameter (6 ft).
Available in 3 colourways: Chalk, Pumice and Charcoal.
The Braid Weave Rug is available at Hunting for George.