Looking for an all-around rug? Look no further. These indoor-outdoor gems from Armadillo & Co provide a stylish setting for your outdoor and living areas, whether it be by the poolside or on your outdoor balcony. Made from recycled materials, these rugs are specifically designed to withstand nature's elements and to provide a luxurious look and feel. Not to mention all these indoor-outdoor rugs are washable, UV resistant and fade resistant. If that won't convince you, I don't know what could!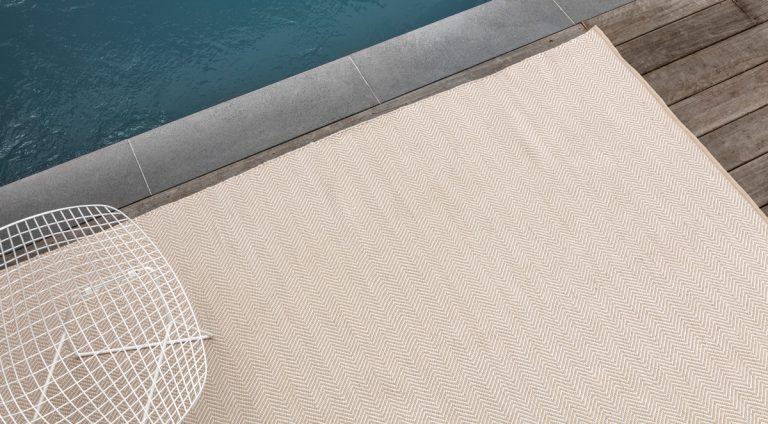 Handwoven from 100% recycled polyester fibres (PET) and reflecting the company's signature design aesthetic and love of texture, Armadillo & Co's indoor-outdoor rug collection can move from poolside to dining alfresco areas in a heartbeat. For us who live in Melbourne, that's a pretty impressive trick to have up your sleeve! Although the rugs look and feel like wool, they have exceptional durability; cleaning with just a quick hose down.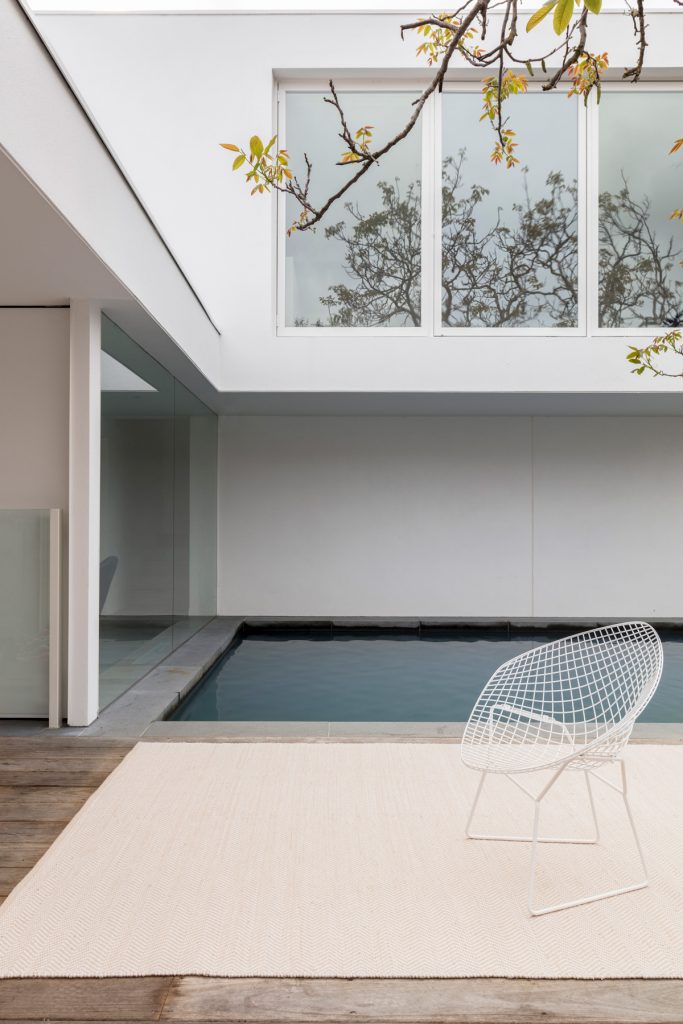 All Handmade
These original handmade rugs are individually produced on looms powered only by traditional artisans. No mechanical assistance is used during the weaving process except for the Braid Weave zigzag stitching, which is done with a manual sewing machine. By making rugs by hand, Armadillo & Co has chosen to embrace the organic natural variation that is evident. Machine made rugs are more likely to appear 'perfect' but lacking in unique character. While individual weaving techniques give handmade rugs their distinctiveness.
Easy to Clean
Although the rugs look and feel like wool, they have exceptional durability and stain resistance; cleaning is just a quick hose down. If the rug is exposed to chlorinated or saltwater use plenty of fresh water to rinse. Ensure rug is completely dry before placing furniture. The rugs are already quite durable but will require maintenance to keep them looking good. Regularly rotating your rug will help to minimise any noticeable wear and tear.
Also, these rugs are not machine-washable and it's not possible to use harsh chemicals as these could damage or fade the rug. Just make it a habit to vacuum your rug regularly to prevent the build-up of dirt and pollen, if left on the rug this can encourage mould growth. For extended periods of non-use, keep the rolled, dry rug in a covered, shaded area to protect against unnecessary fading. Let's have a look at some.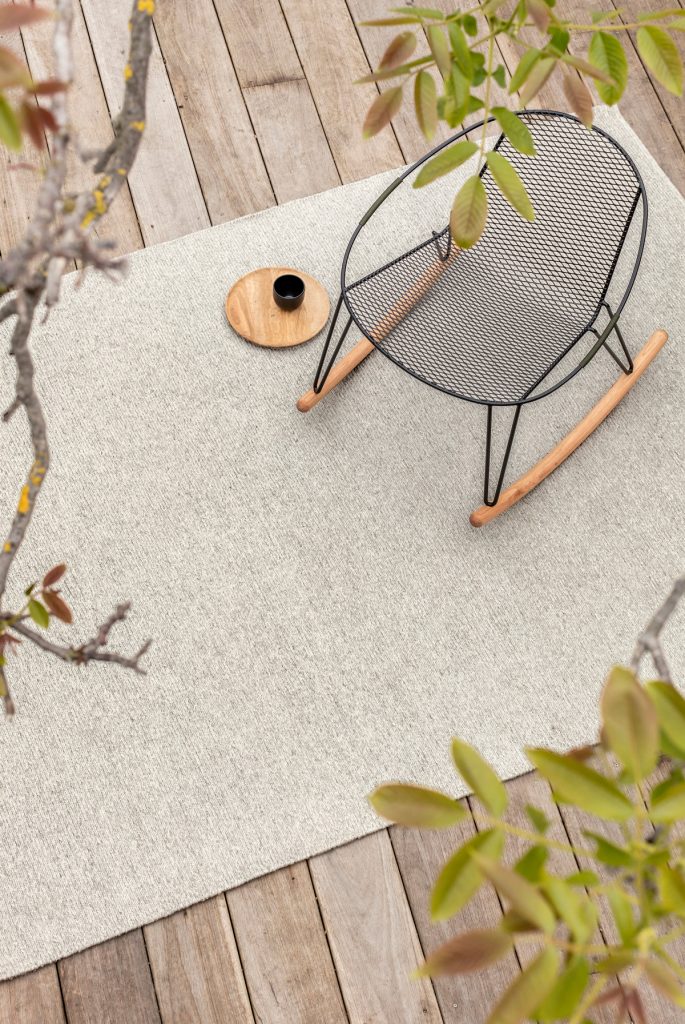 Now I know you're interested, let's have a look through the collection and choose your favourite design and colour for your backyard…
Harvest Weave Rug
Part of the Indoor Outdoor rugs collection, the Harvest Weave Rug is designed with ploughed furrows of woven stripes in mind. This subdued pattern is inspired by rural fields and fertile farms.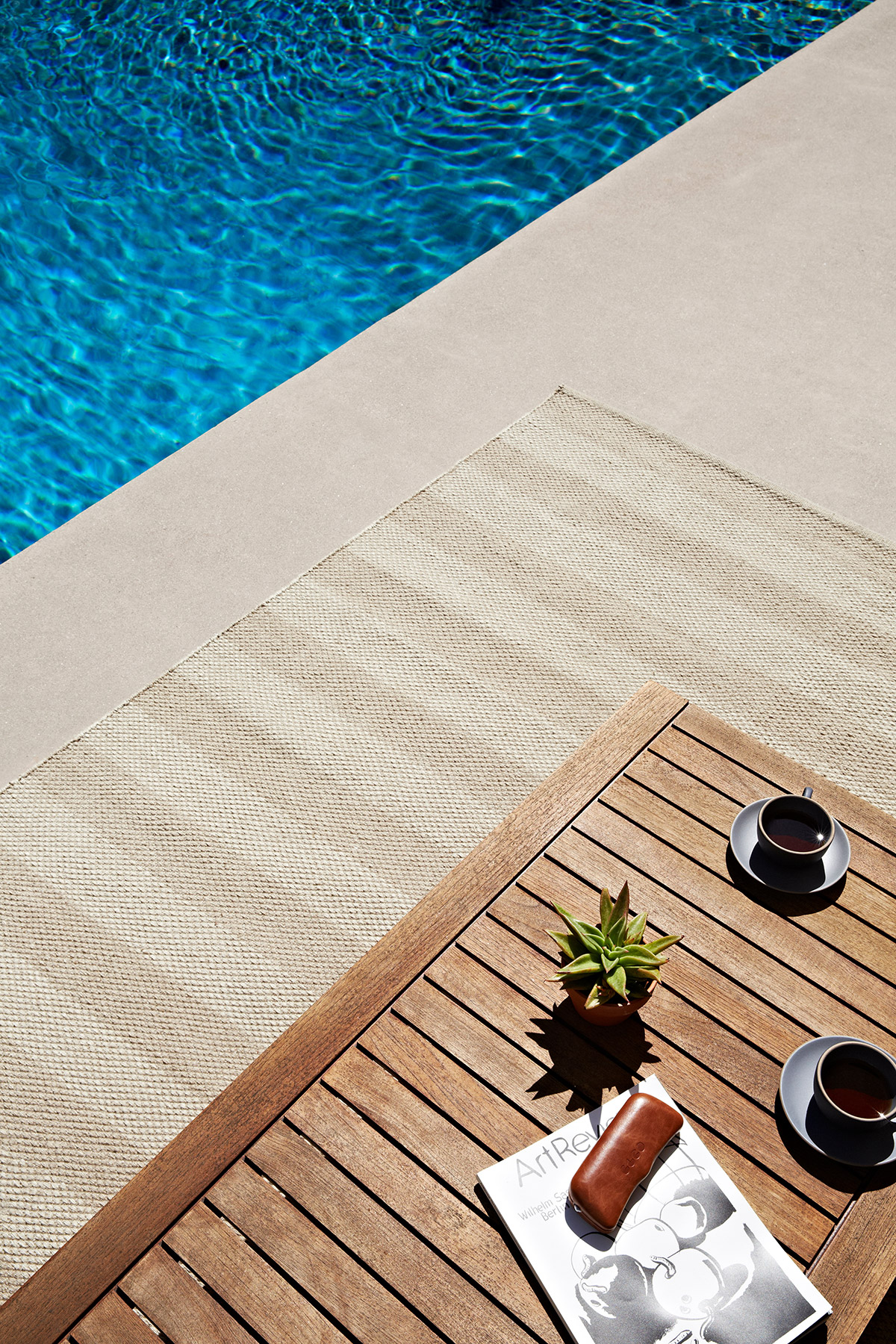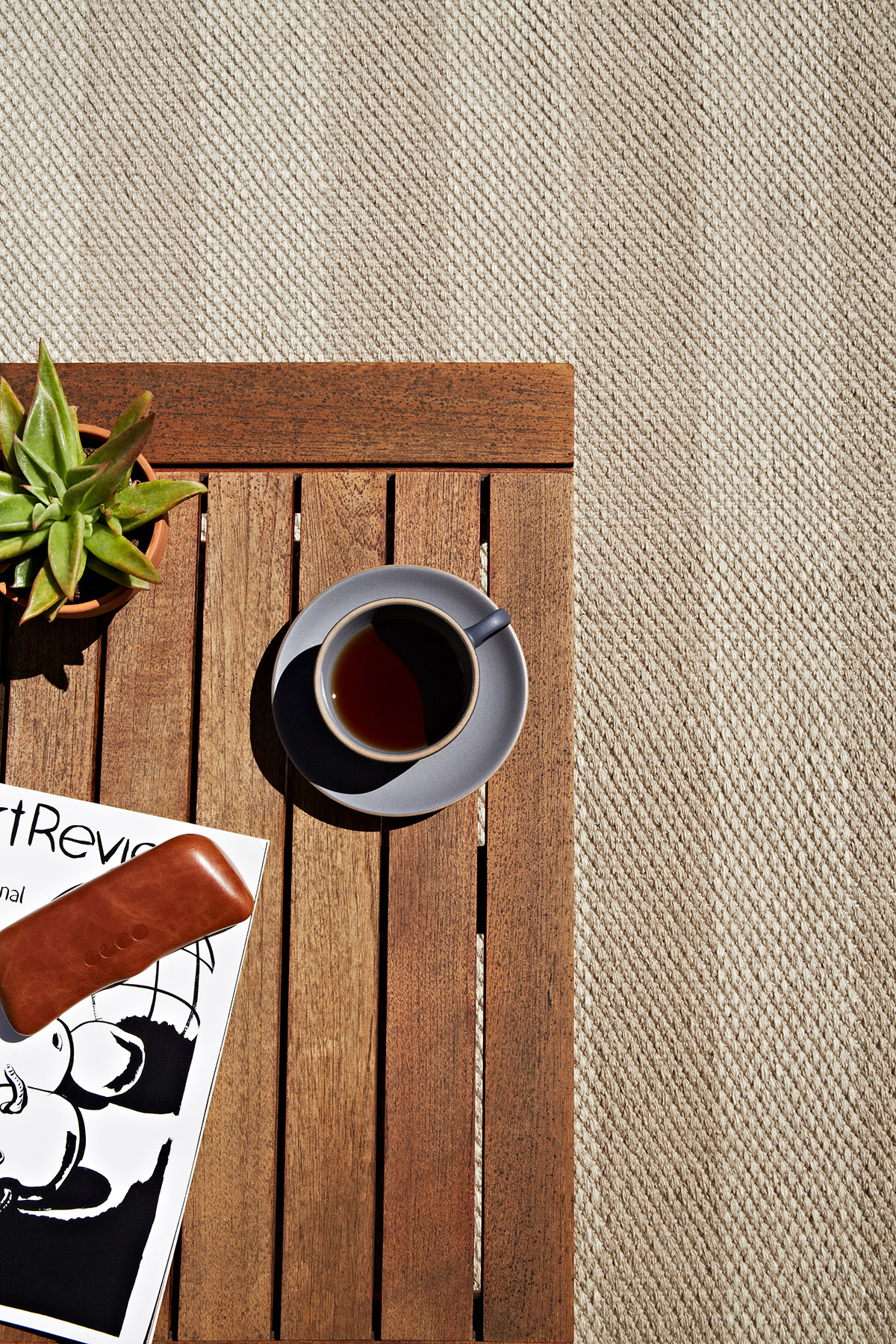 Safari Weave Rug
Also part of the Indoor Outdoor rugs collection, the Safari Weave Rug features a classic herringbone and brings modest energy to natural tones with a truly timeless pattern echoing Armadillo & Co's signature Serengeti Weave.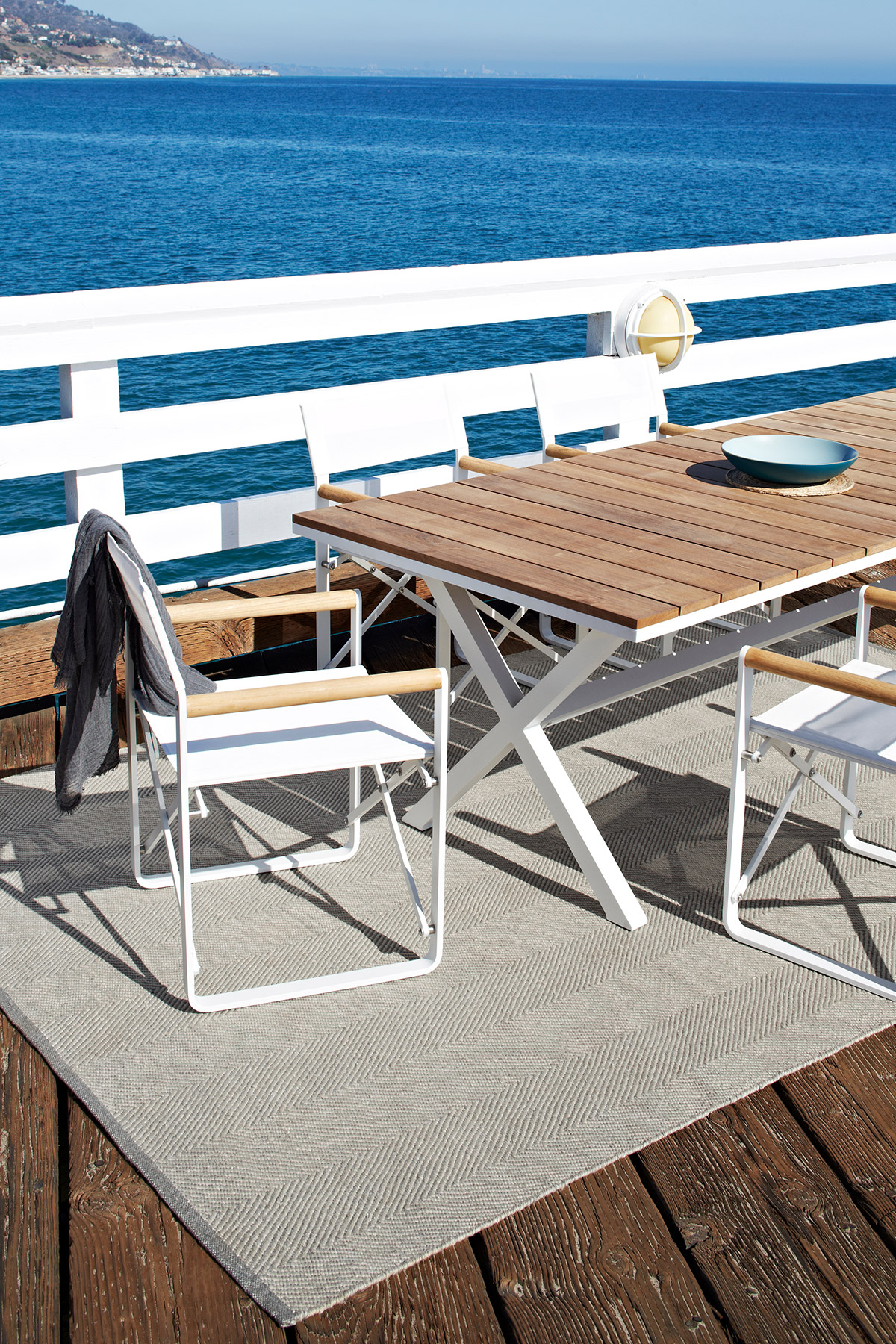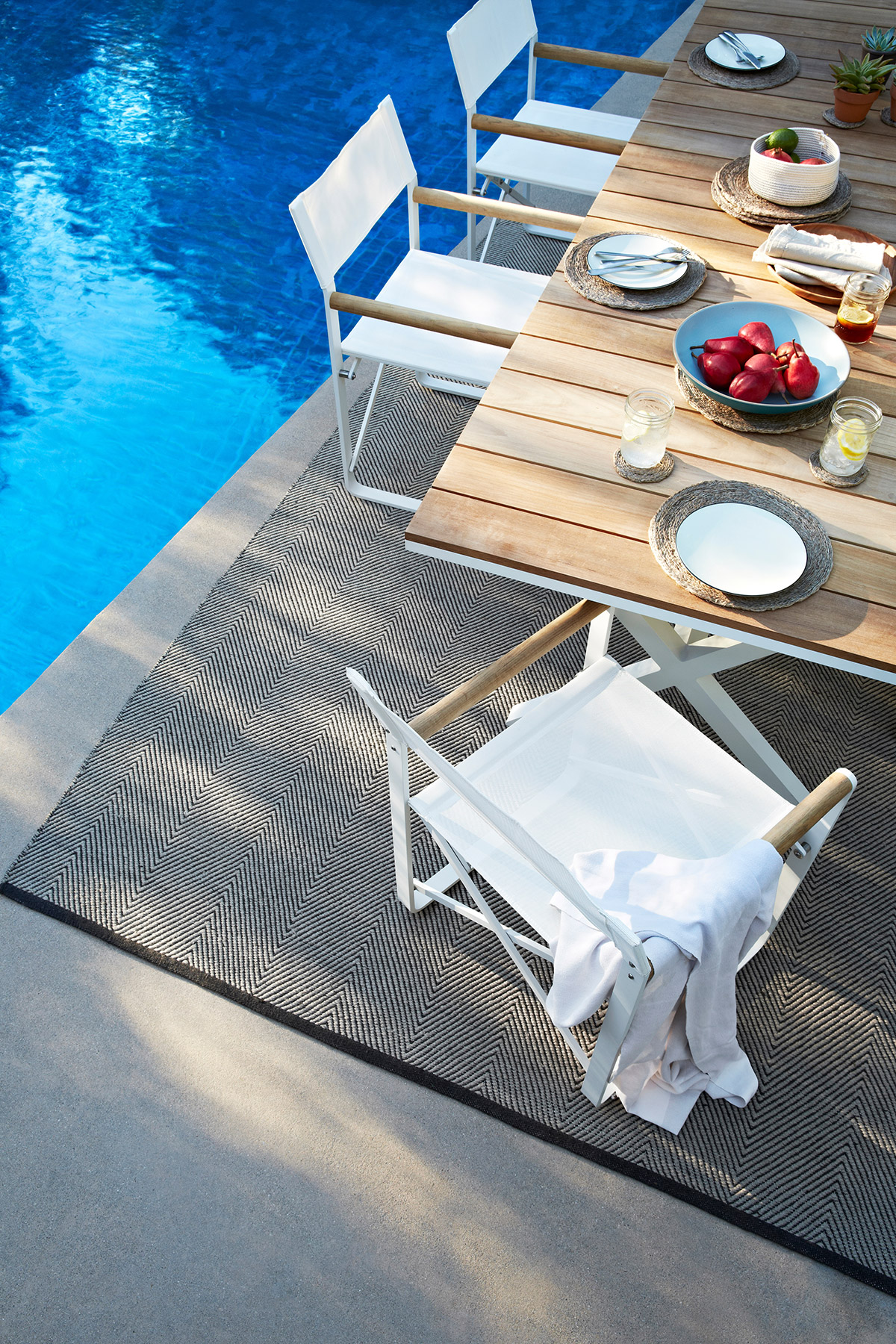 Horizon Weave Rug
Bringing woven beauty to the outdoors, Horizon brings a calming element to any area with its soumak weave mimicking a simple knitted stitch. Move from poolside to dining alfresco areas with ease thanks to the neutral colours, perfect for contemporary settings.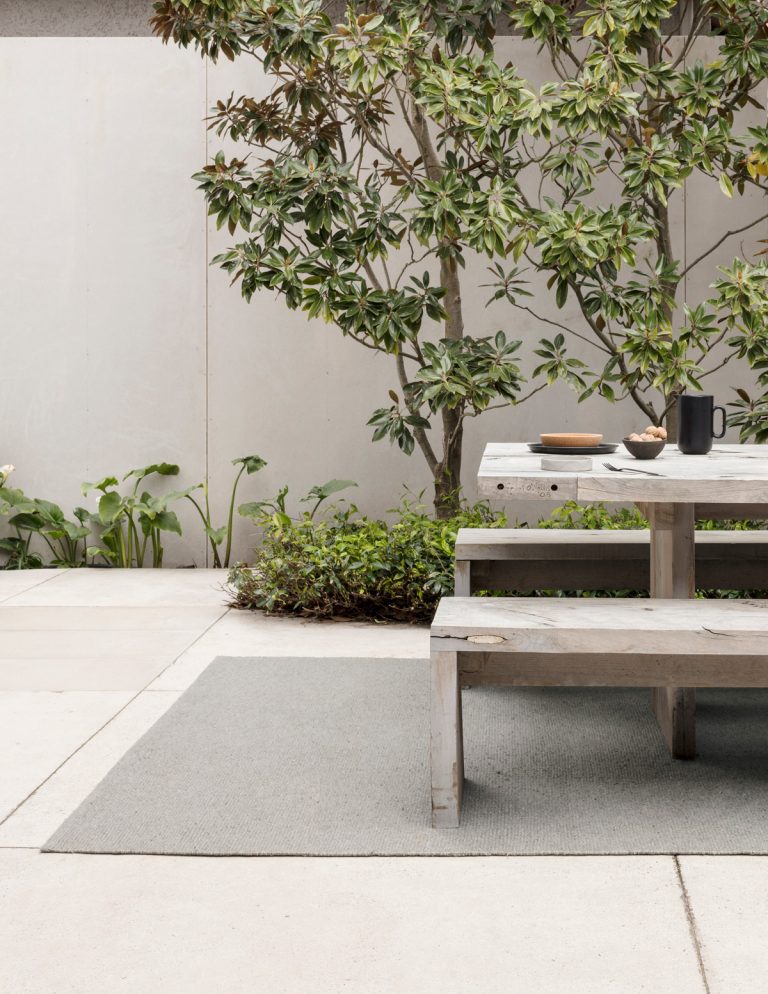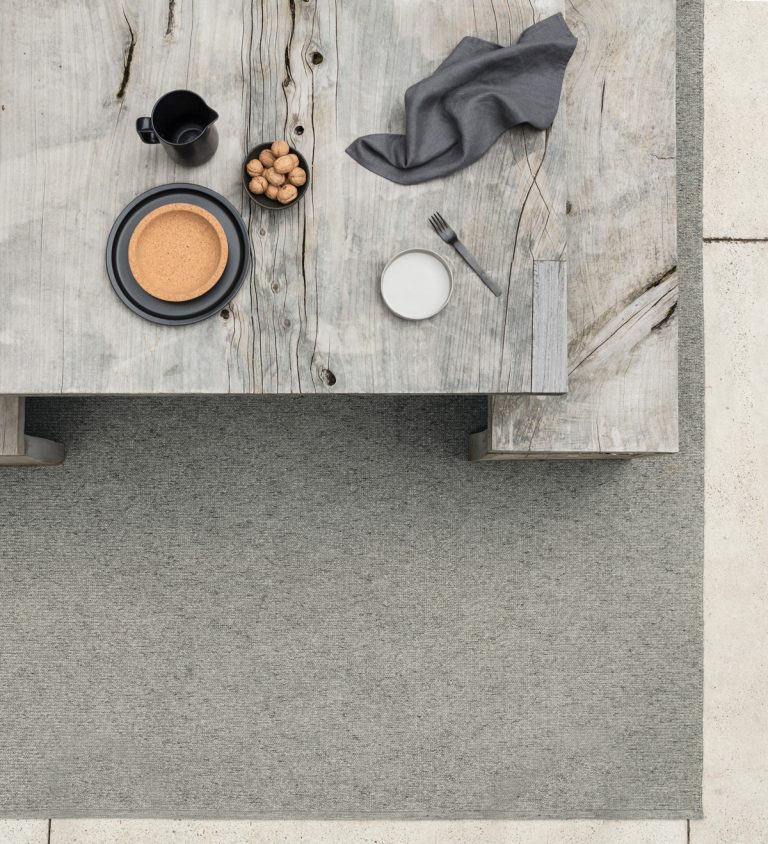 Dune Weave Rug
The Dune Weave Rug features soft ripples of natural tones evoking a subtle sense of shifting sands to provide an understated easy-on-the-eye background.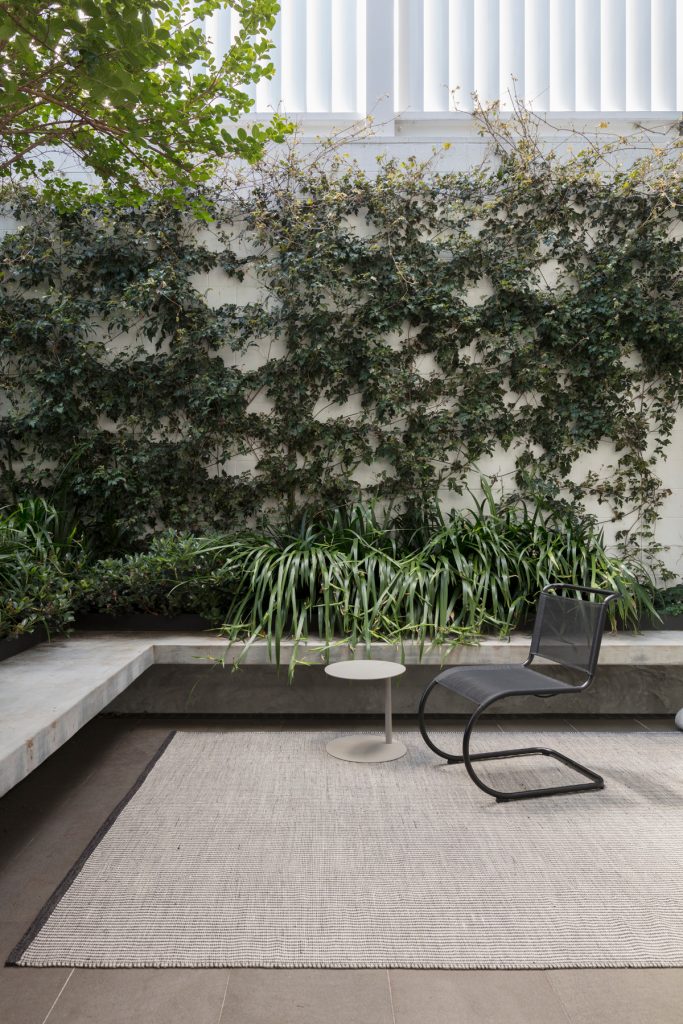 Tide Weave Rug
Tide alternates vertical lines in similar shades to provide discrete patterning and additional textural interest; this is amplified by contrasting colours in Tide's darker colourway.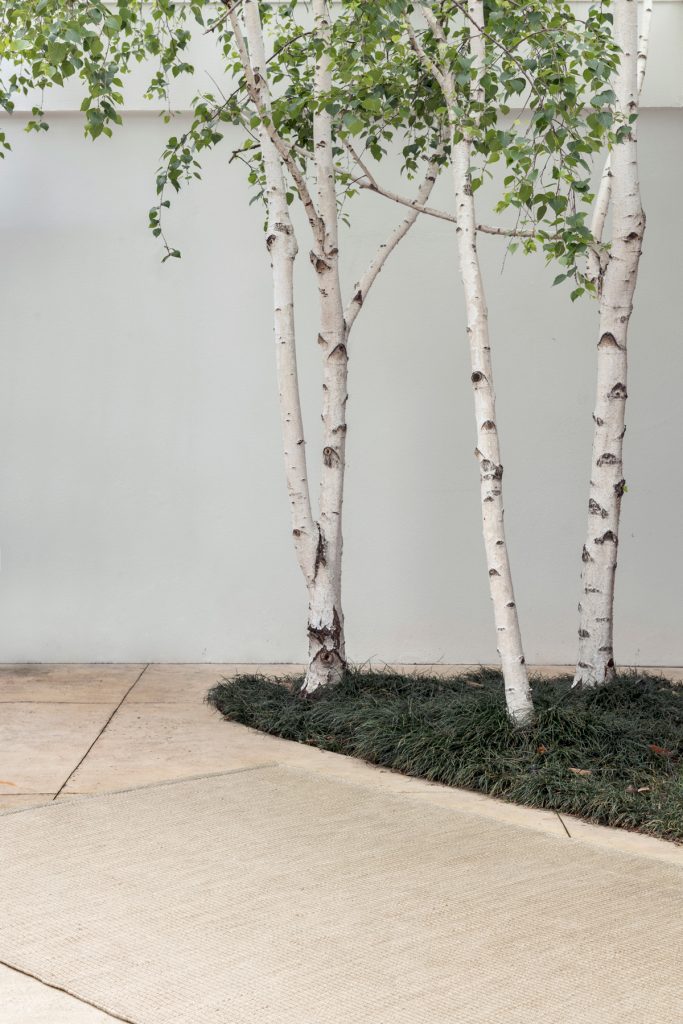 Quill Weave Rug
As its name suggests, Quill's design echoes the horizontal lines of feathers. Available in Barley & Oatmeal and Basalt & Fog colours.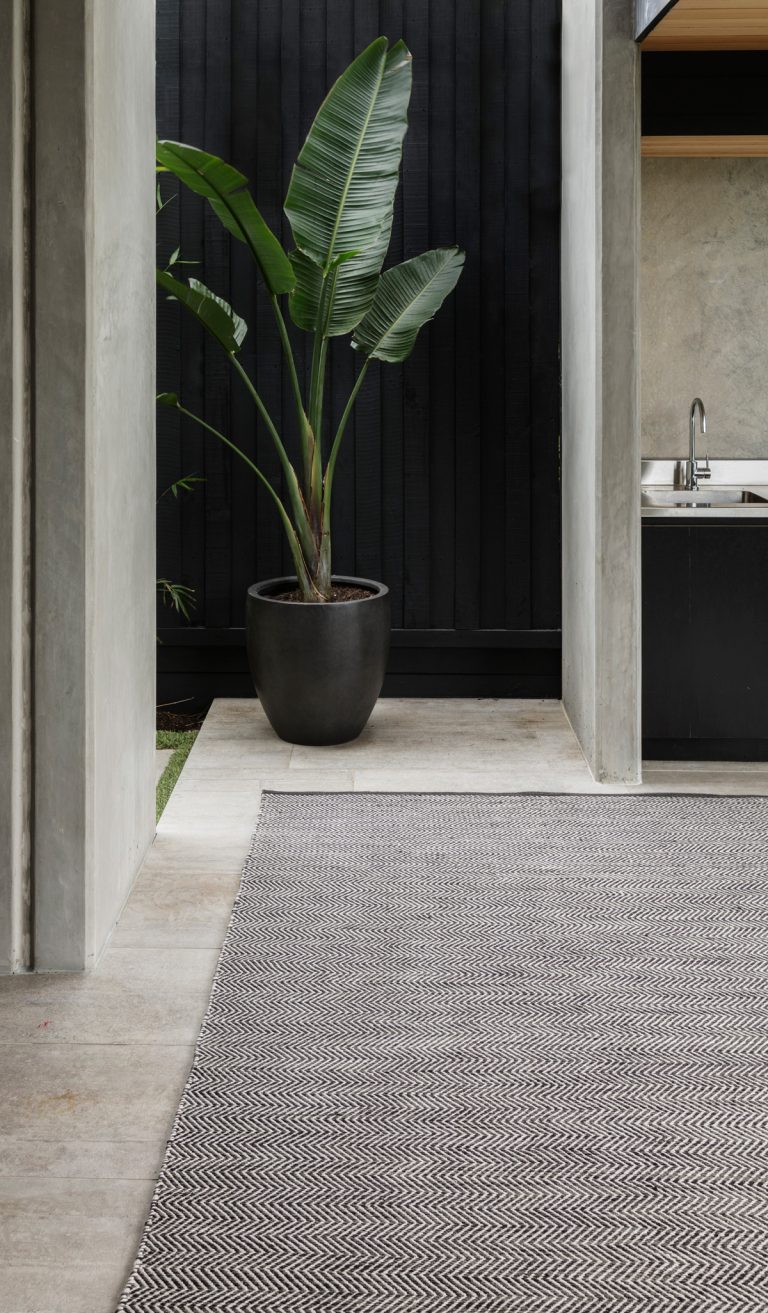 "At Armadillo & Co, it's all about combining aesthetics with ethics. Every one of our designer rugs is 100% handmade, crafted from carefully-sourced natural fibres or recycled materials. We proudly embrace Fair Trade practices, and all purchases benefit local schools in our weavers' villages." – Armadillo & Co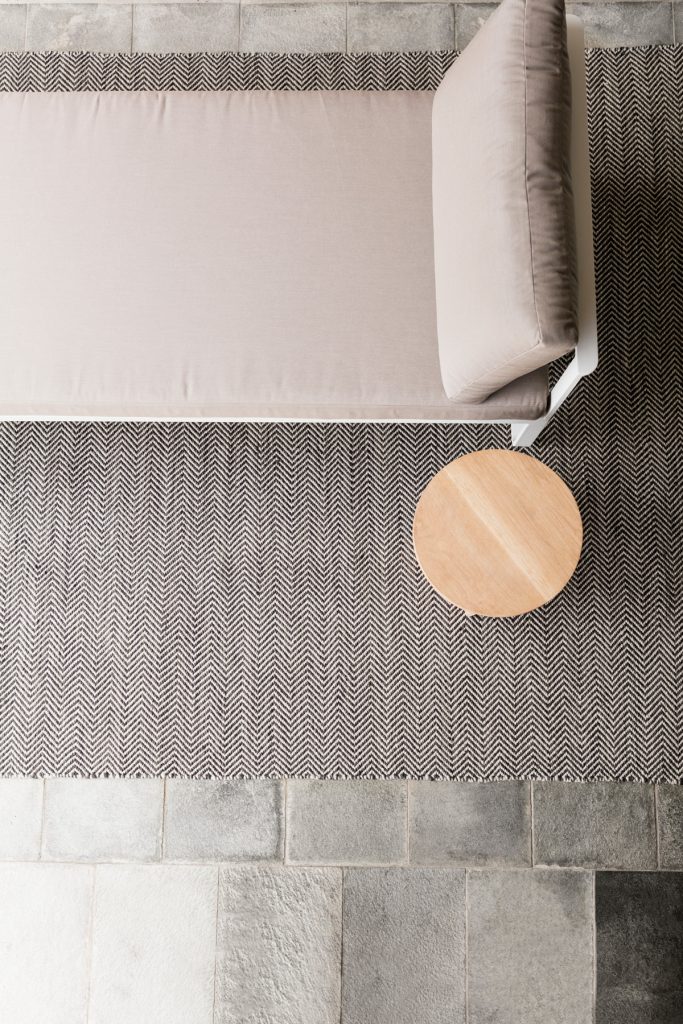 Which rug for which room?
All the rugs in the Indoor Outdoor Collection are obviously designed both for indoors and outdoors use. It can be used under a dining table or living room for those families and lifestyles that can't be as careful with their rug due to pets and kids, and even in sunny areas! For a more detailed guide on this, check out our foolproof guide on How To Choose a Rug for Your Home or more specifically,  choosing the best one for your Dining Room, Bedroom, and Living Room.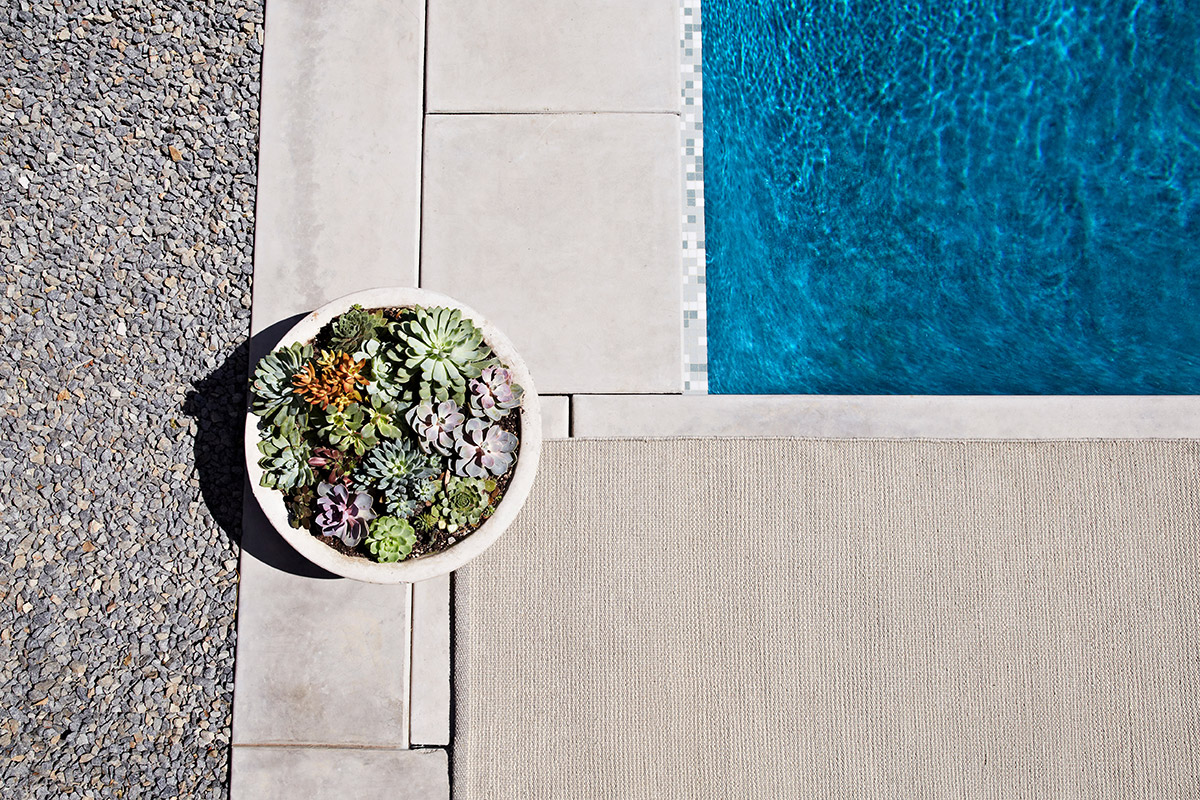 For more specific advice on these awesome rugs, please contact us via email or call us to speak with our expert consultants in Melbourne by clicking here. We're here to make sure you make the right choice with your new Rug for your home. Here are some our faves from the Indoor Outdoor Collection:
Shop the full range of quality rugs at Hunting for George.