With a tight layout of 70 square meters, how could someone possibly design a modern homestead with an inspiring aesthetic? The Oikos at Breakneck Gorge designed by Robert Nichol & Sons shows us how! With the aim of creating a short-term residential building to complement their existing suite of buildings on site, which consists of homestead, another short-term rental, and agricultural outbuildings, the owners requested for a design build that is private enough that guests and owners would each not be aware of the other's presence so as to enjoy dual occupancy with limited physical interaction.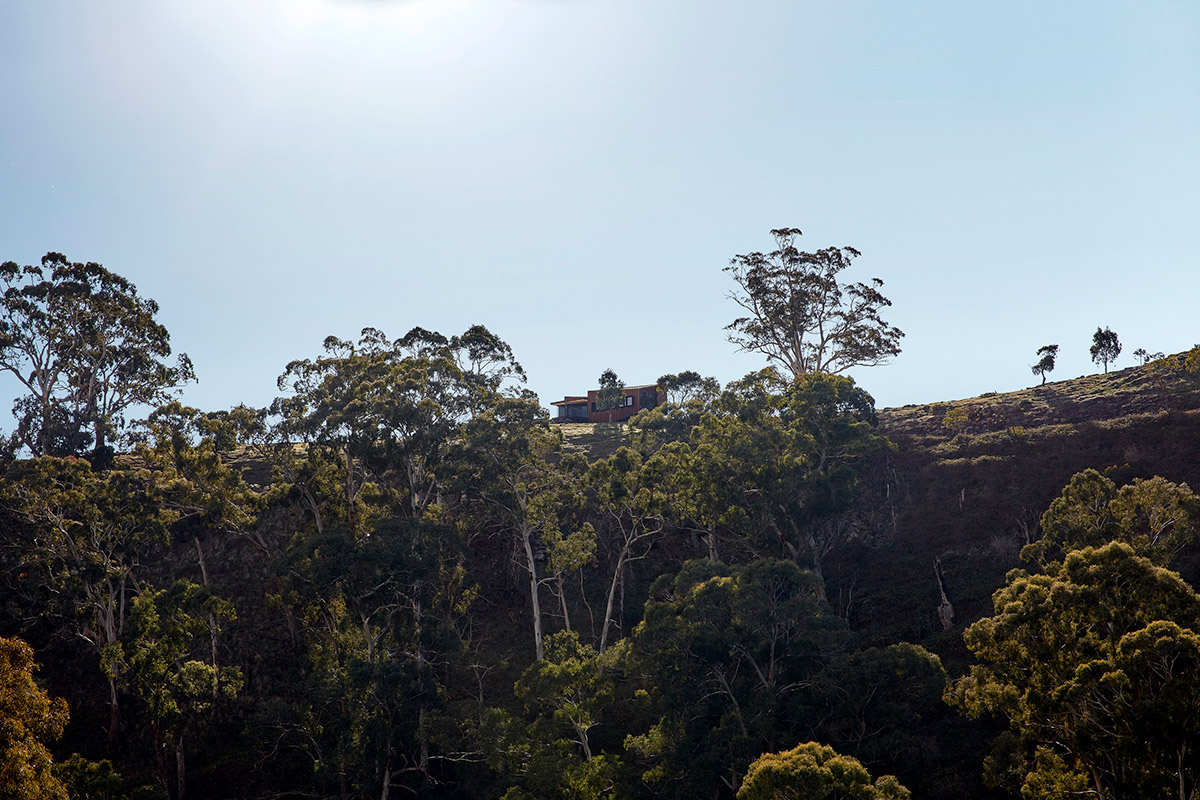 Seated directly on the crest of Breakneck Gorge, a sprawling 20-hectare property that takes in spectacular views of Hepburn Springs and Daylesford, the site is one of the most beautiful, spectacular, and highly visible in the area. As such, the team knew that their design had to respect and aesthetically blend with this stunning location. This region has an array of available short-term stays but given the distinctive potential this site offered, connection to the landscape was critical.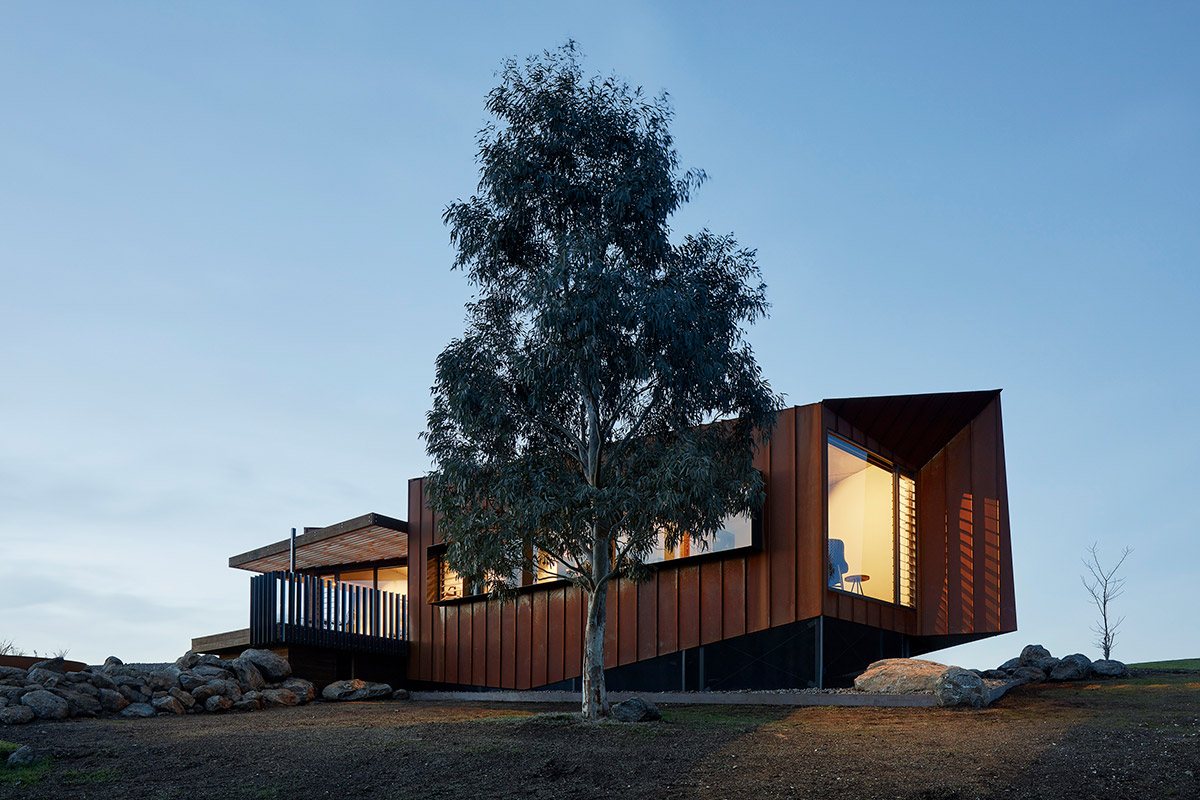 Due to its location, the Oikos' exposure to the weathering elements posed a need for something that didn't require ongoing external maintenance. The team then started to explore the various cladding options available. Corten steel cladding answered the issues of durability and disguise, ensuring longevity while not dominating the sensitive landscape. Installation difficulties for the complex design were dealt with by on-site fabrication.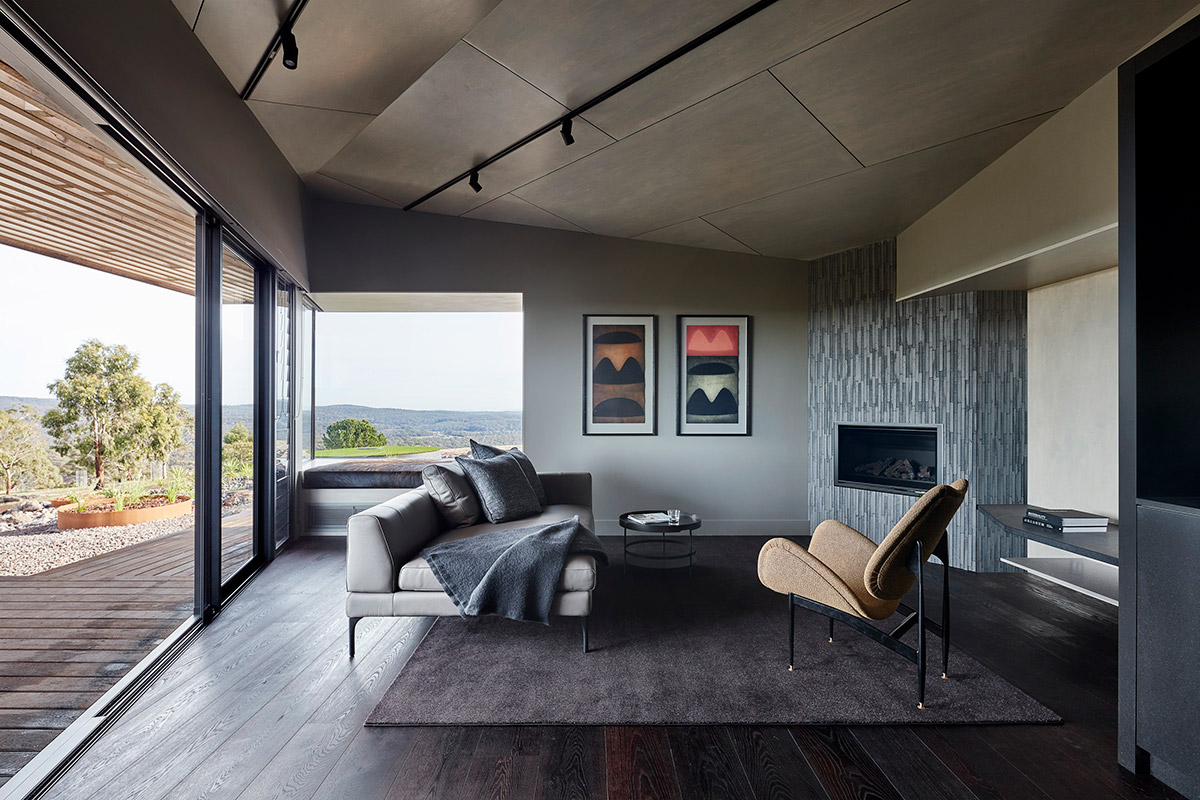 The interior features an open-plan living, with the entire space quickly transitioning from the dressing and bathing zone and finally into the bedroom. This enabled a tight layout of 70 square meters to present as a series of interesting visual appeal, each with a strong affinity, discovered as one moves through the space. The majority of the rooms were entirely covered with flat and dark tones which gives out a calm and serene atmosphere throughout the house.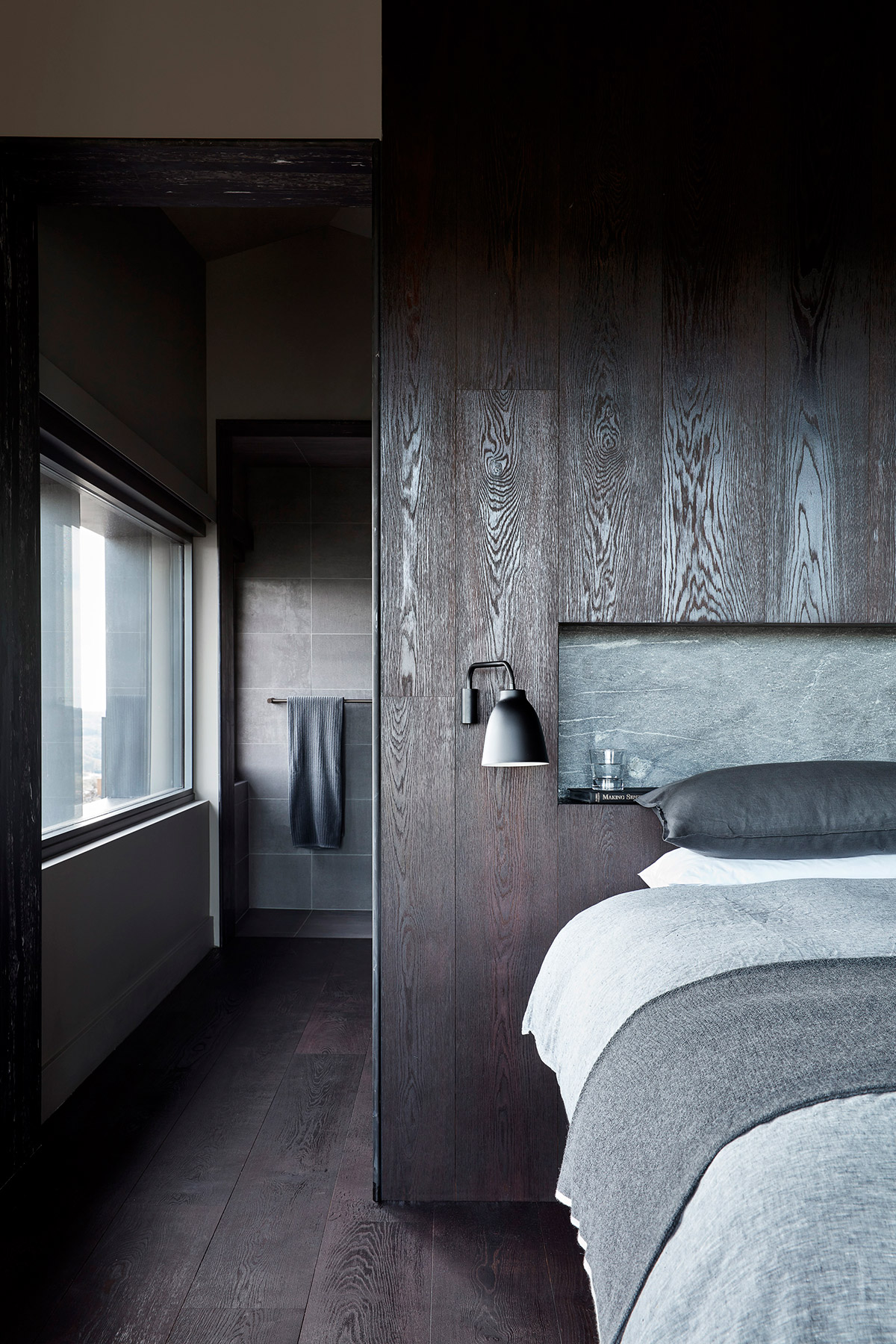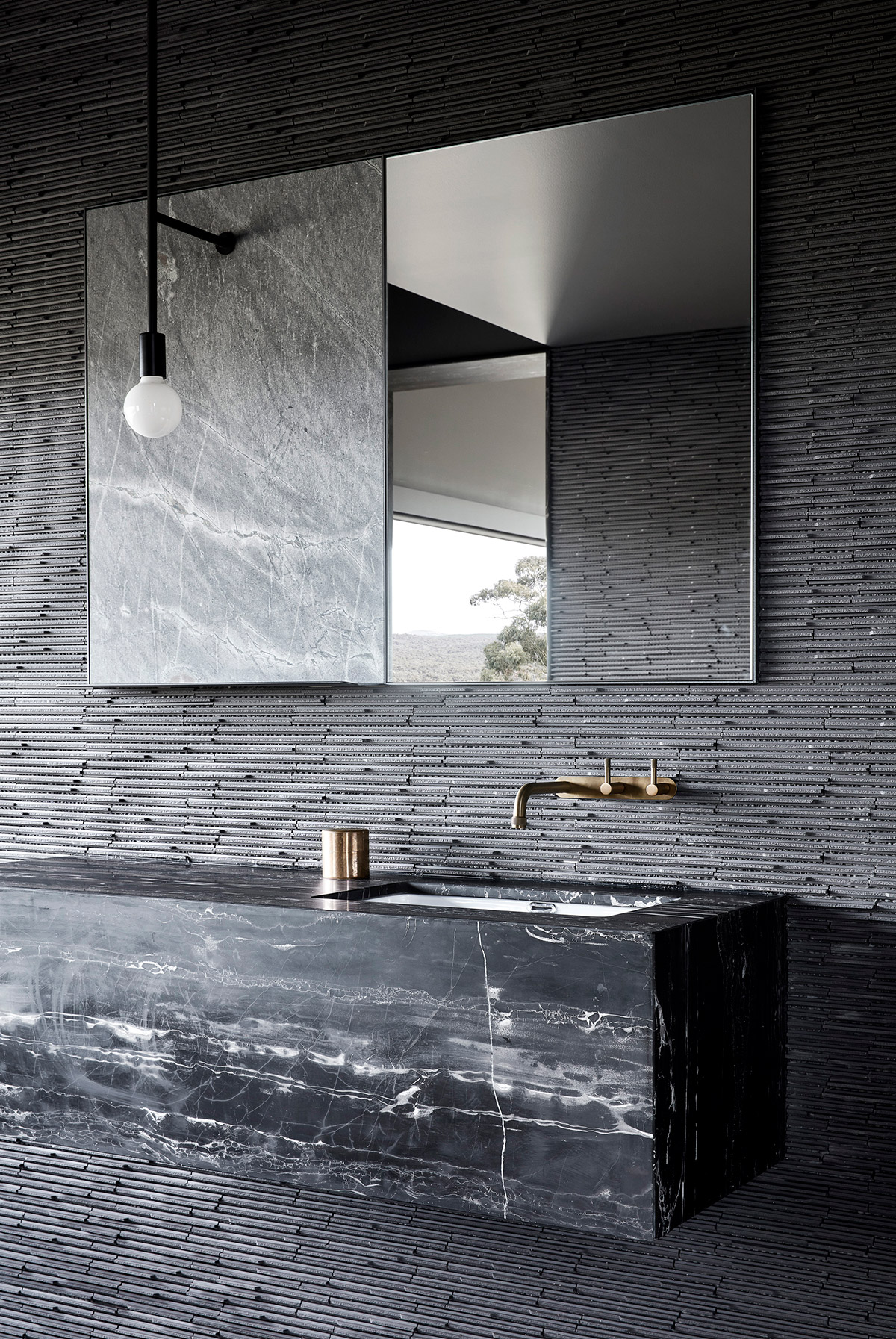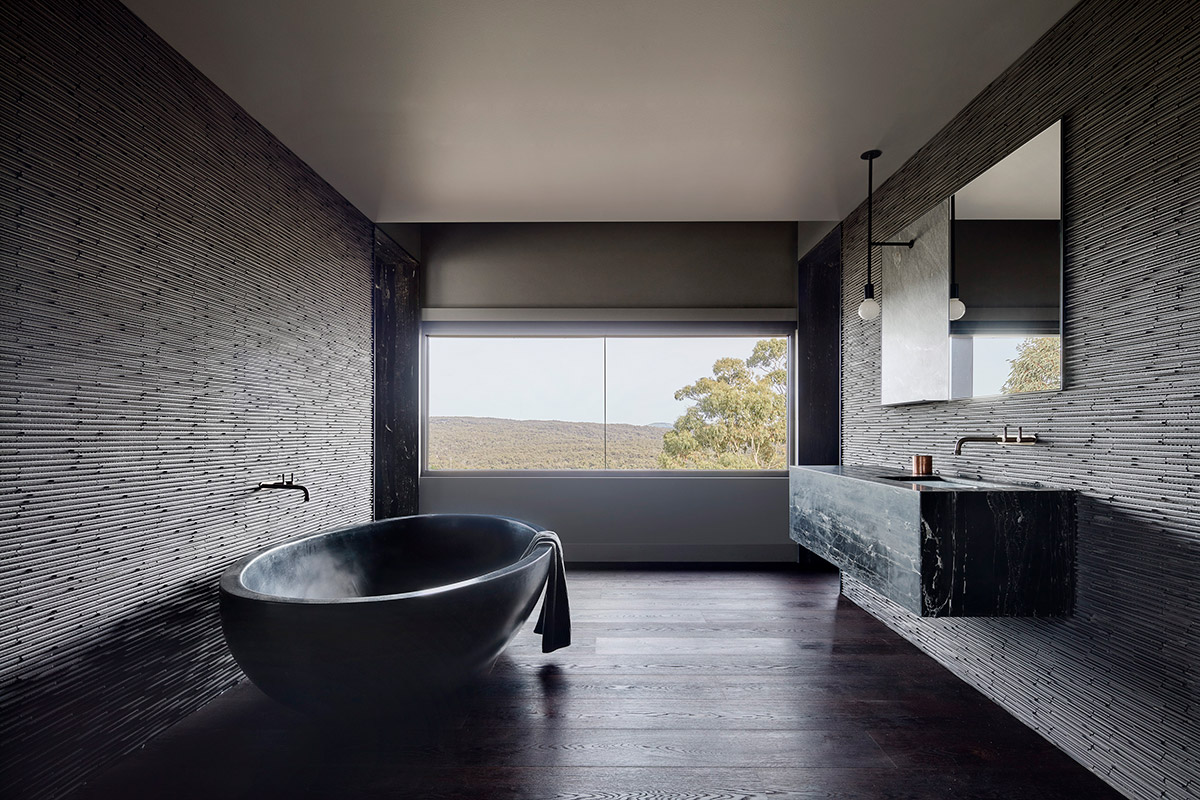 "The resultant form evolved to lift itself as the ground fell away, to counteract this float we developed a long solid masonry wall, of handmade dark bricks, to create a solid anchoring device that grounds the folded form and acts as a counterpoint to the corten finish. The project successfully met all the clients' expectations and more, they look out to a sculptured mix of corten form and long masonry blade, which reads neatly as a connection to the landscape rather than an inhabited space. Meanwhile, visitors enjoy spectacular framed views from the carefully placed and shaped windows and a level of internal amenity rarely offered on the market." – Robert Nichol & Sons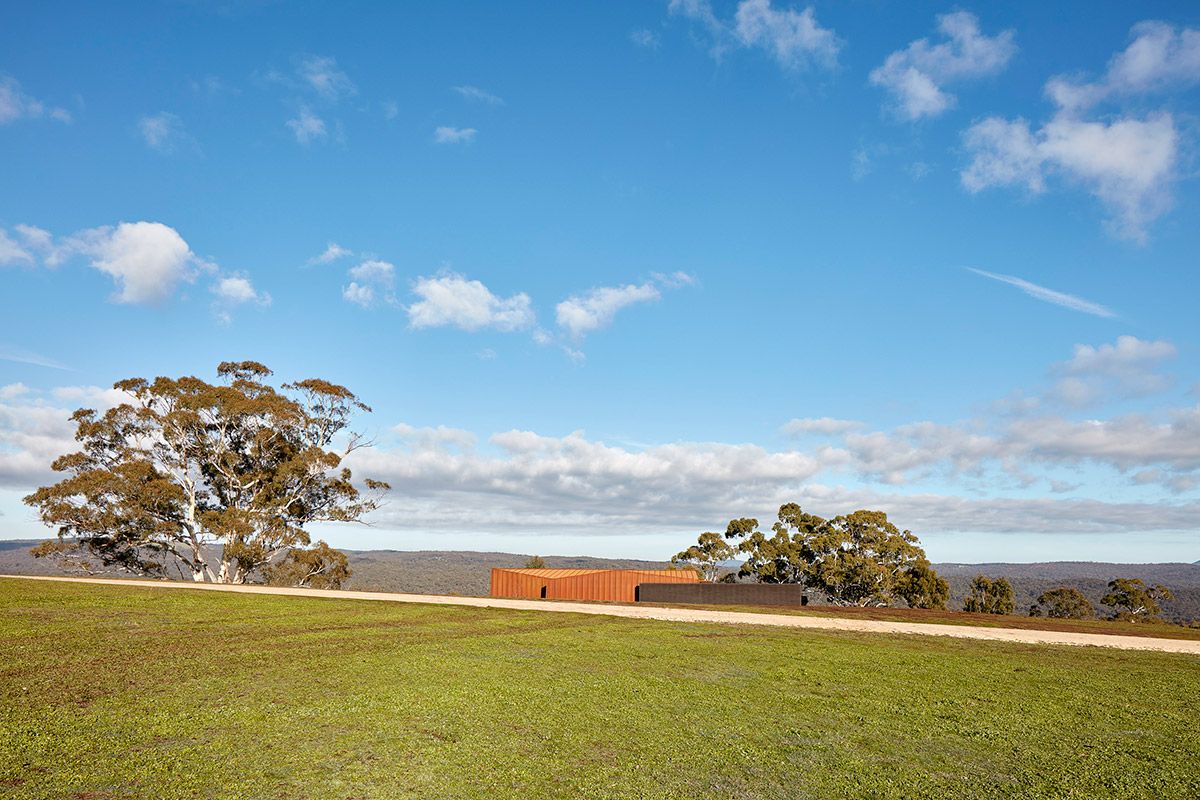 I'm still astounded by the fact that structures with such tiny footprints could be as beautiful as this. I mean, how creative can these guys get? The Oikos is an architectural sculpture that both complements and disappears into the craggy crest, which is just perfect as a peaceful surrender and indulgent retreat from the busy city life.
House Project: Oikos at Breakneck Gorge
Architect: Robert Nichol & Sons
Location: Hepburn Springs, AUS
Project Size: 70 m2
Type: New Build
Photography: Jack Lovel