Whether you're building a new home or renovating an existing one, there's no better feeling than walking into a home that you're proud to call your own, something you'll cherish for many years to come. Bloomfield Road by Cantilever Interiors was one such project, a 'forever home' renovation of a single-fronted Edwardian in Melbourne's inner-west.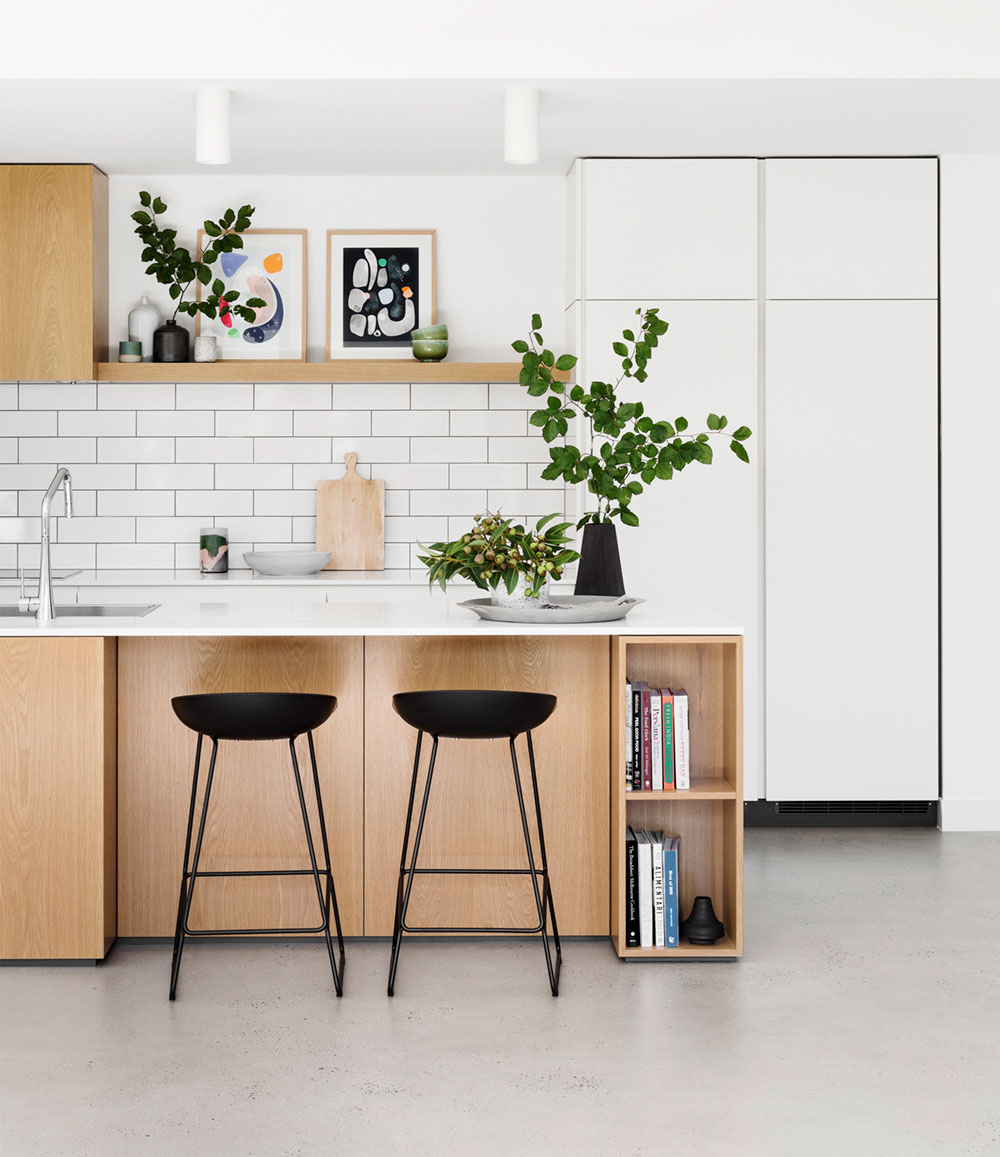 Get the look…
Within the double story rear extension, the floorplan included kitchen, laundry, pantry, hall and bathroom in the lower quarters delineating through to an open-plan living space and north-facing garden. Upstairs host the sleeping quarters and bathrooms. A classic renovation for a house of this era, the clients were motivated to capture a light, enduring palette that would create a refreshing series of spaces linked by detail.
Although kitchens are the first thing that comes to mind when you think of Cantilever, they're not one to shy away from a challenge, offering their design and supply service to joinery for complete renovation projects, be it a kitchen, bathroom or the whole shebang. Approached by the client and their builder with drafted construction plans in hand, Cantilever's design service built project specific joinery layouts in consultation to appliance and palette preferences, habits and budget. The starting point in their design process was accessing the room dimension, light source, ceiling heights, pathways and materiality to inform the framework for the major joinery blocks. These blocks then establish the design principals, function and flow of all joinery and activity within the home.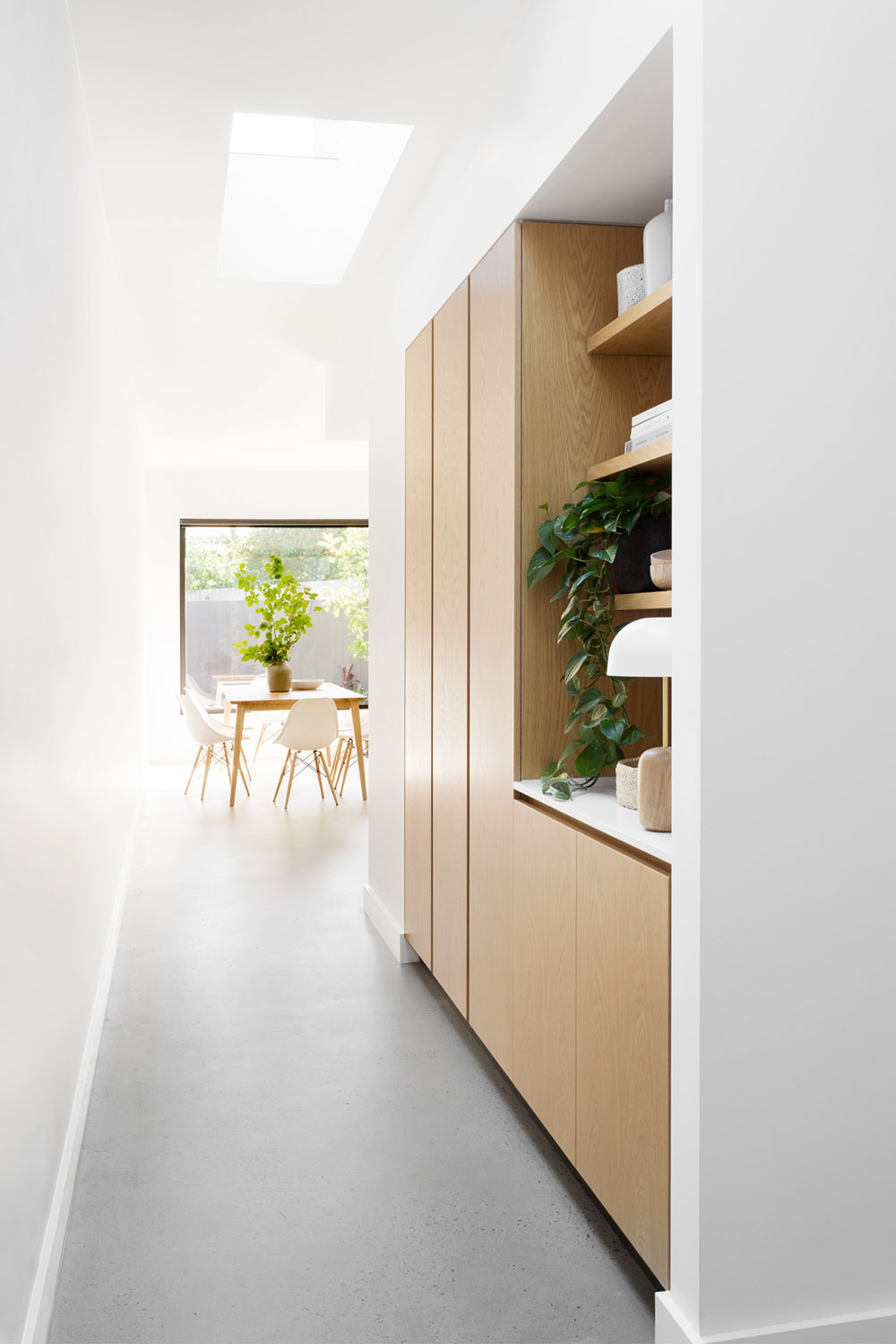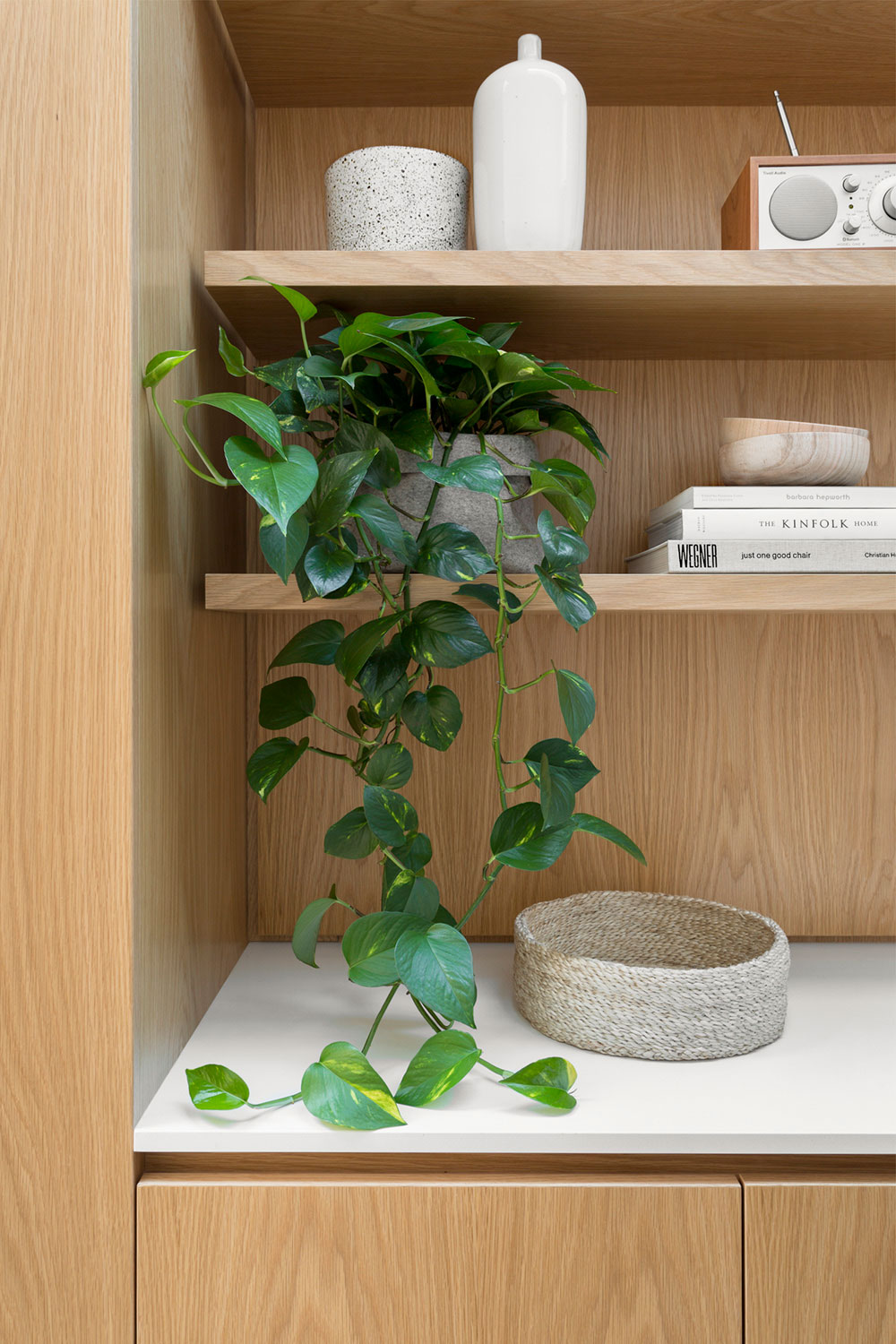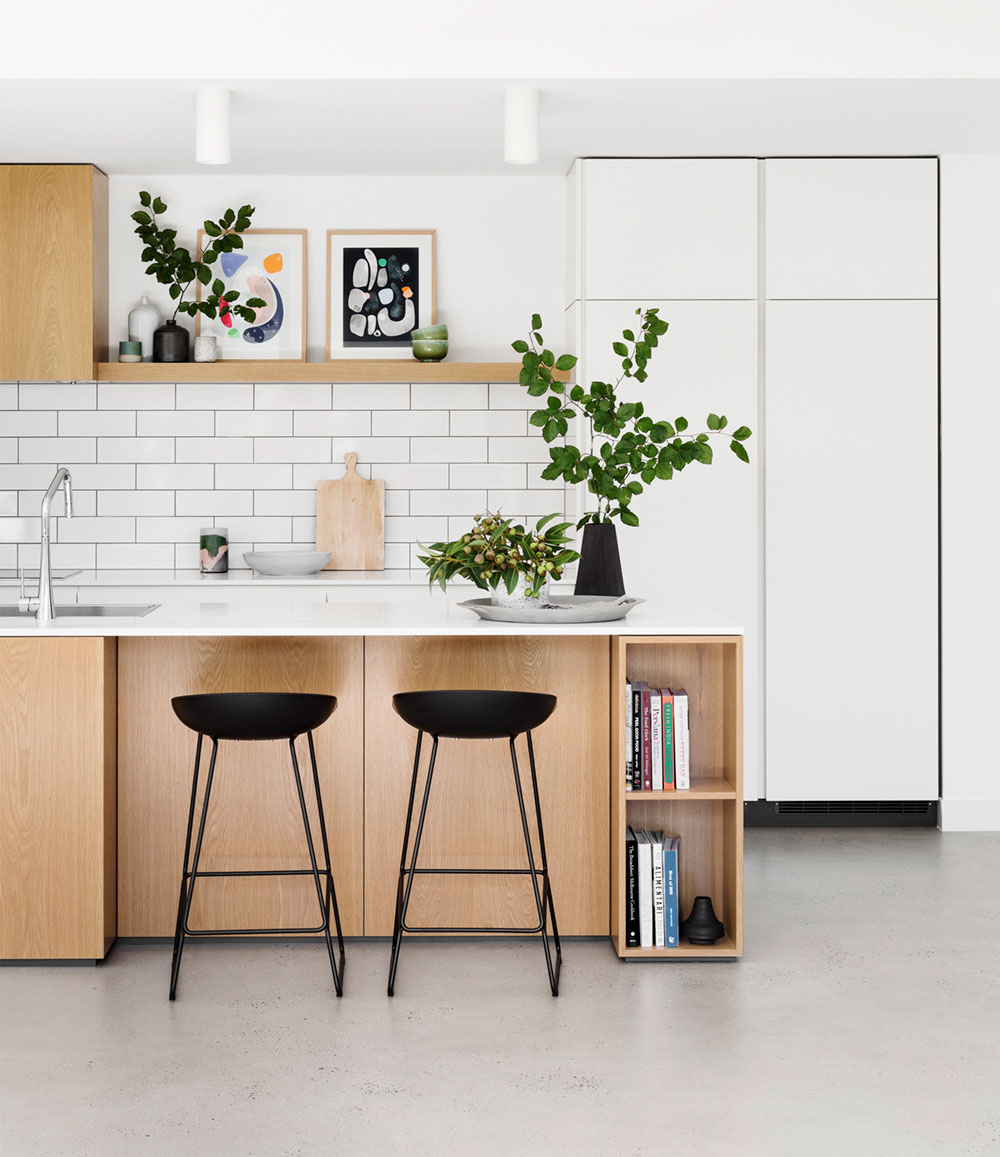 The new floorplan has been mapped with thoughtful consideration to spacial flow and a dream of forging a lifestyle. The detailing of how that would play out over time came down to a strong design response and the resolve of quality craftsmanship.
Cantilever took a whole-home approach with their design. Ergonomics came first to meet the practical requirements of each room. Working with joinery units from their unique cabinet library (these are blocks that have been prototyped and tested, unique to and developed by Cantilever), they then tailored the design to the framework, developed and resolved the details and material palette.
With the template set, the finishes for Bloomfield Street Kitchen were developed from their K2 base palette; two pack and veneer fronts, stone benchtops, finger pull handles and appliance integration. The distinctive wall-hung shelf is a defining feature, complimented by the veneer open box on the Island base. By extending the palette through the pantry, bathrooms, laundry and entrance hall joinery, a seamless transition wonders between spaces.
With a clear vision and a desire to create a home that feels complete in its consideration, Cantilever explains that it was the client's dedication to seeking a quality outcome that determined the success of this project.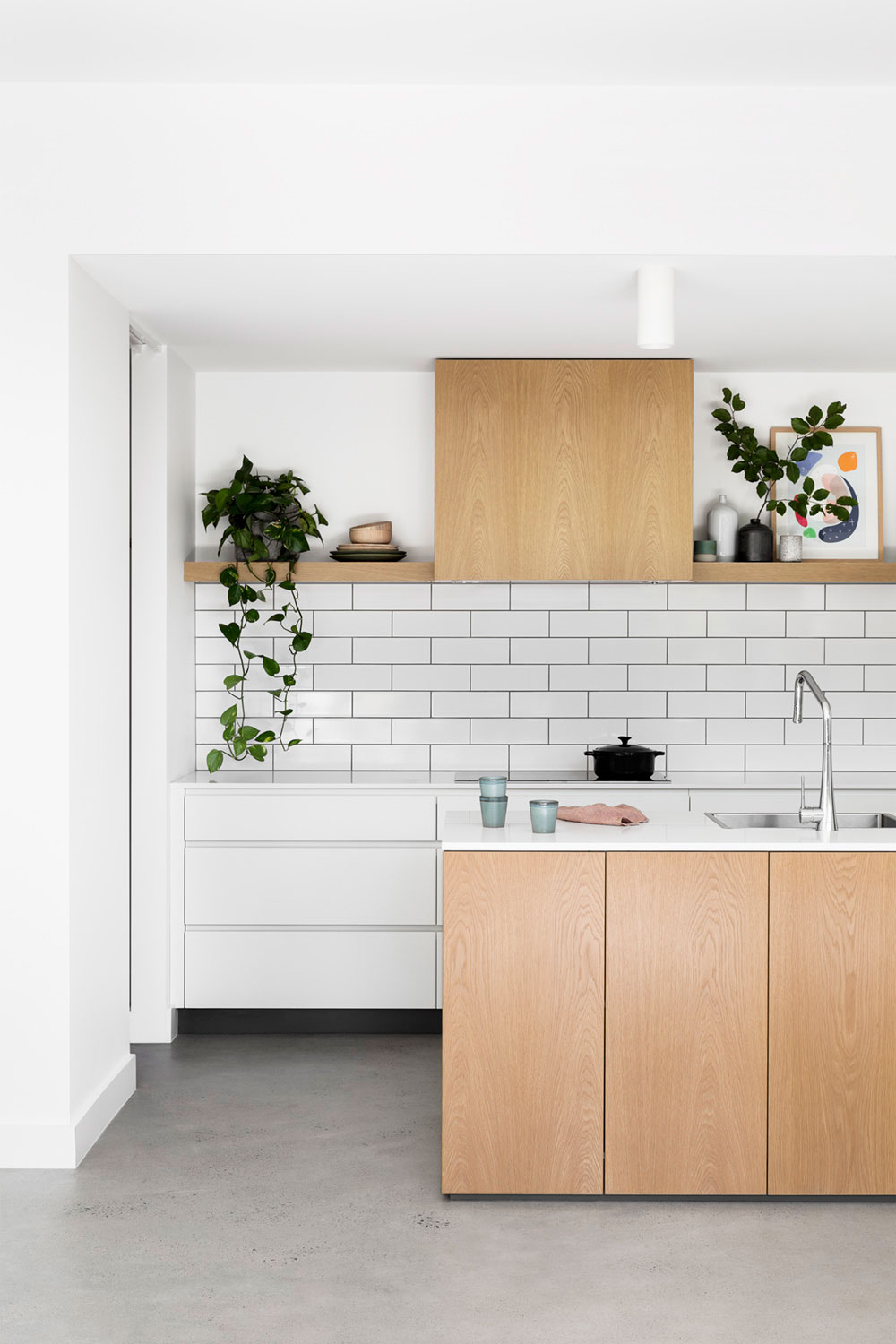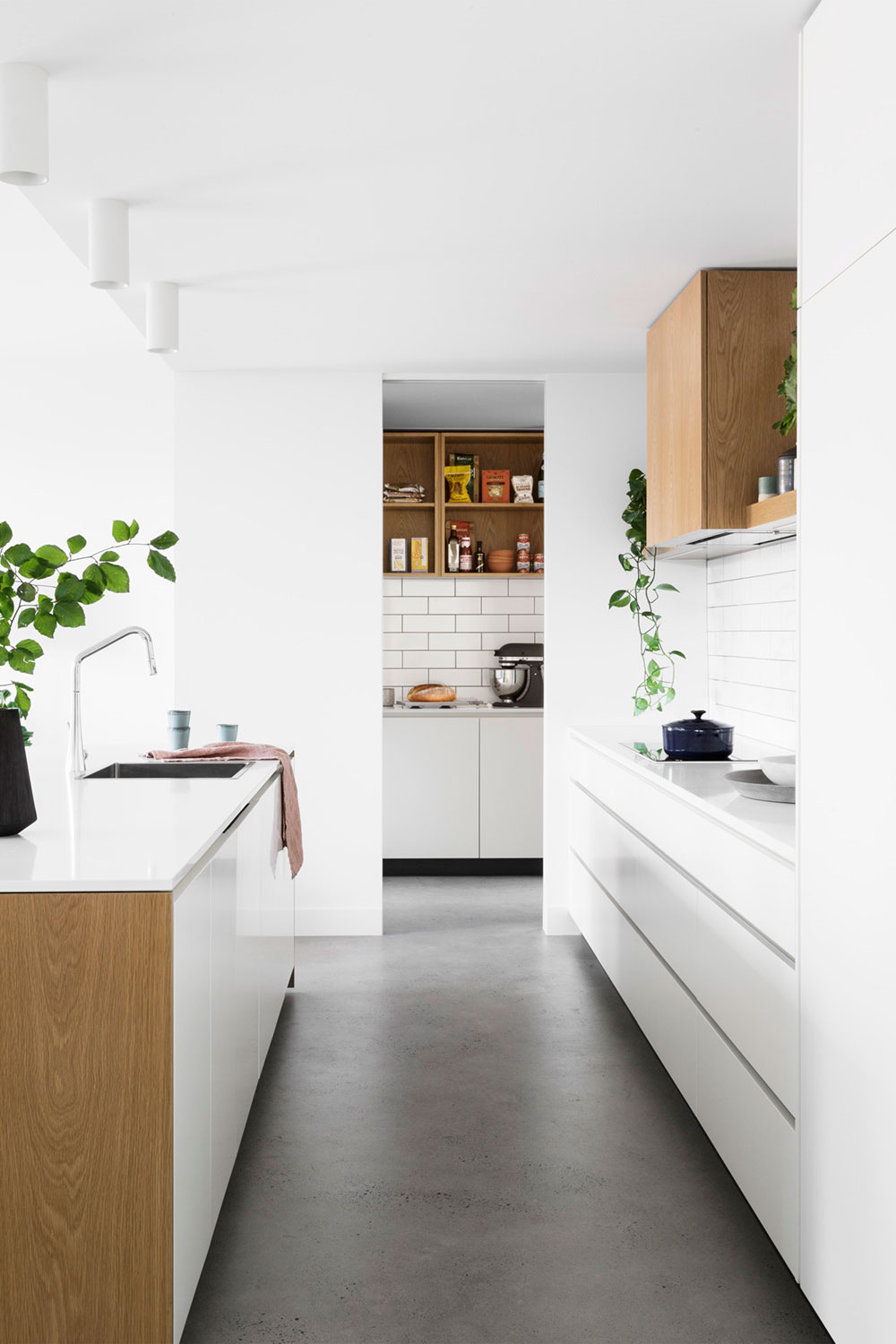 Get the look…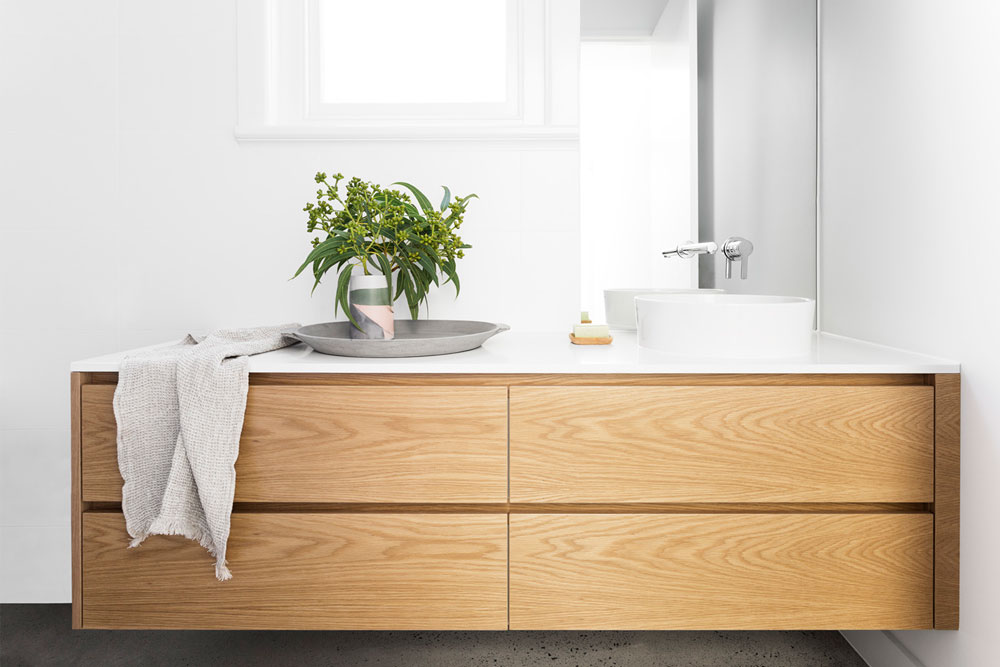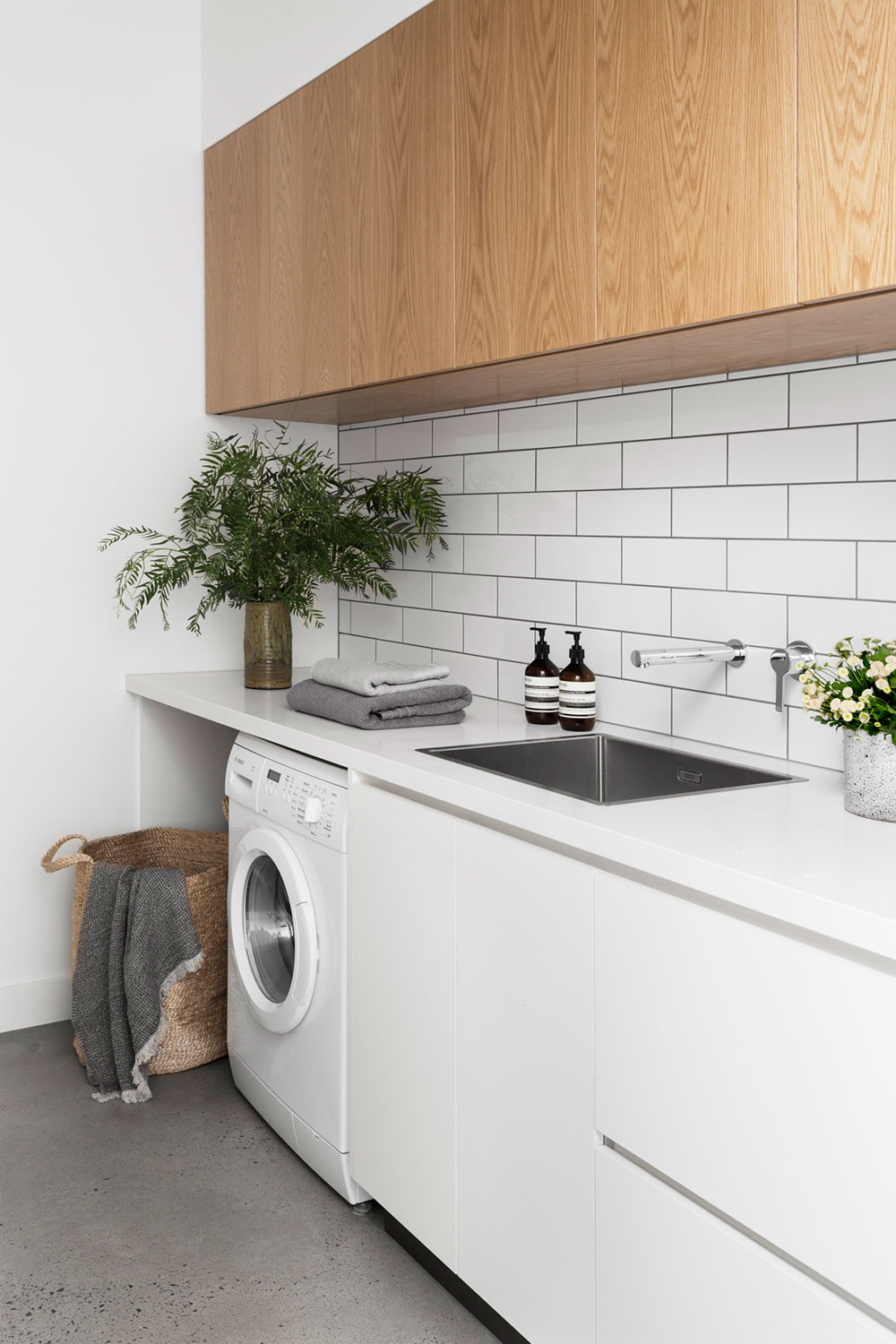 Build by CBD Contracting Group. Styling by Ruth Welsby. Photography by Martina Gemmola.